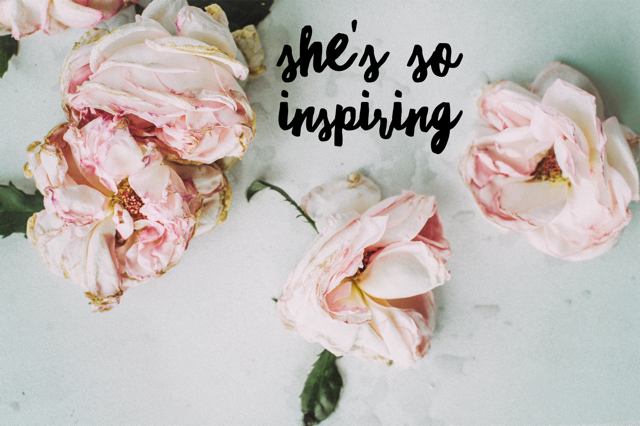 My life has been touched by some uber amazing women whose passion for life and the way they  choose to live it have really inspired me.  A few years ago, I started the She's So Inspiring series to showcase these amazing stories because I knew that they would inspire others.  Some of these inspiring women are bloggers, some are not, their lives are all different and  they are all incredibly special. I am so honoured that they are sharing their stories and sprinkling a little bit of their awesome right here. May you be wom-inspired!
Meet Denyse Whelan.
I'm a huge fan of Denyse – as an ex-teacher I can fully appreciate how hard she worked to achieve so much in her teaching career, I'm grateful for the support she shares and the contribution she makes in the blogging community and I am in awe of the strength and courage she has shown in the past year dealing with a diagnosis of mouth cancer. It's no coincidence that this post is published in the same week as World Head and Neck Cancer Day on 27 July.
I've said it before and I'll say it again, having an illness or disability doesn't make you inspiring, but the way you deal with adversity and triumph over it sure as hell does. Not only has Denyse shown great resilience, she's also shared details of her cancer diagnosis and treatment openly and honestly and has started a conversation about head and neck cancer, putting it in the spotlight.
Did you know head and neck cancers are growing in number and often a diagnosis comes quite late? Denyse is a passionate supporter of  Beyond Five, an Australian-based Head and Neck Cancer Support Organisation for Patients, Families,Carers and Professionals. The organisation's name comes from the fact that head and neck cancer patients' have lasting signs of their cancers beyond the usual 5 year period where cancer is declared gone. As a cancer thriver (six years and counting,) I can only imagine what a challenge that must be.
However, precision timing aside, this is a woman who is much more than a cancer diagnosis. She's an advocate, a cheerleader and a jolly good human. Meet Denyse, she's so inspiring!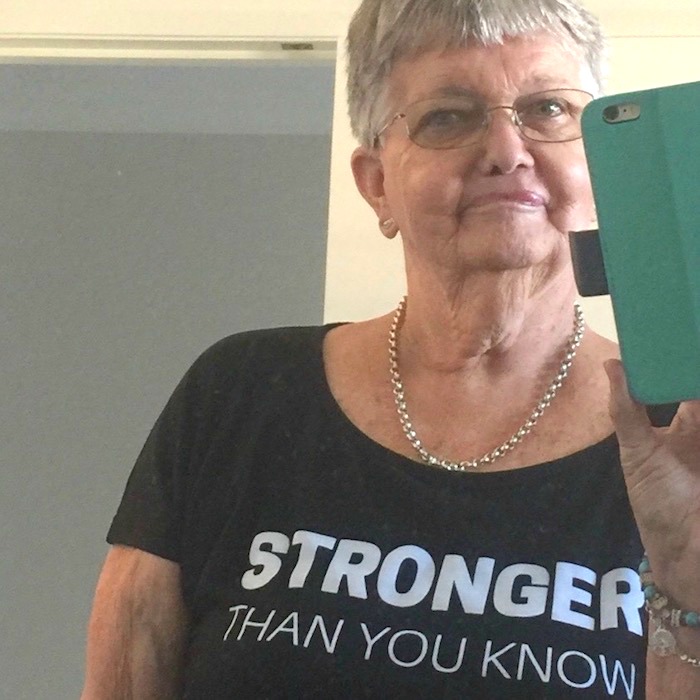 Tell us a bit about yourself.
Thanks for inviting me to do this post. I have seen and read so many worthy and wonderful people here that I am flattered and humbled to join them.
Born in 1949 in Wollongong NSW, I am a bona fide baby boomer. I always loved little kids and helping people learn so inevitably I went to teacher's college and became a K-6 teacher. In my first year of teaching in the NSW bush, I met my now husband, also a school teacher. We married and moved all over NSW to various teaching posts but later moved back to Sydney with our two children.
We retired to the NSW Central Coast and I thought life would be good. It was in terms of our financial security but it was not good for my emotional health and for three years I struggled with the grief of leaving a home of our own, a city I knew, the family I loved and my work. With self-help, a most compassionate and understanding husband, a great GP and a psychologist I gained skills and insight into this. However, IBS plagued me (and still does at times of stress) and I have had to learn how to 'live with it'. I am getting there.
The big news though came in May 2017 when I was found to have squamous cell carcinoma in my upper gums. Since then I have been able to garner strength from within to face radical surgery to re-construct the entirety of my upper mouth. More surgeries over time have occurred to get my mouth 'implant teeth' ready. I am learning to be a more 'patient' patient… And in the meantime, I fill my days with art, walks, noticing nature, blogging, shopping (specials only!) and taking part in an outfit of the day challenge. This last one has boosted my esteem no end. Despite being overweight for most of my life, my anxiety-based IBS and a mouth which cannot eat much means that my weight has been reduced by 30 kg.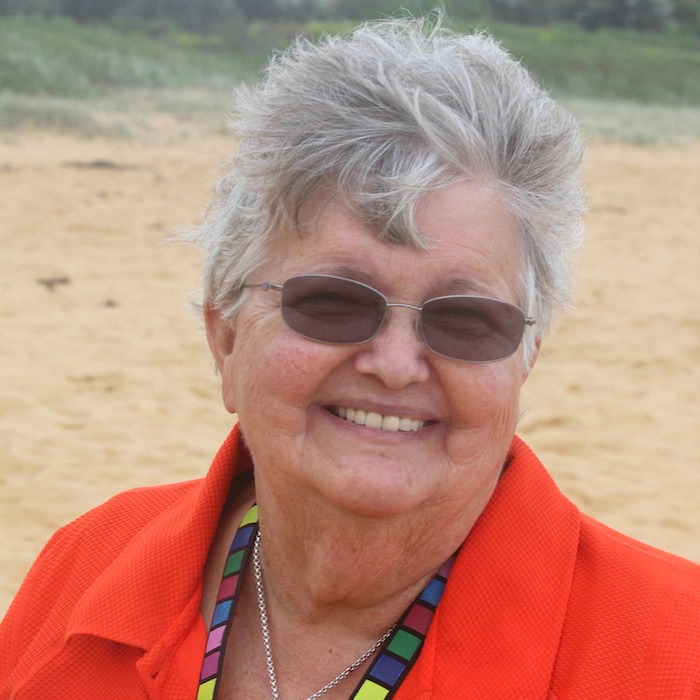 Tell us 3 things you are and 3 things you're not. 
I am…
Generous
Talkative
Kind
I'm not…
Patient
Quiet
Concise
Complete this sentence, ____________________  changed my life. How and why?
Meeting my husband changed my life. I fell in love; yes love at first sight is a thing! And despite our youth – we met aged 20 and 21 – we've celebrated over 47 years of marriage. Not all of it was/ is easy with health challenges for us both, but we are each other's best friend and the light in our eyes when we see each other smile has never faded!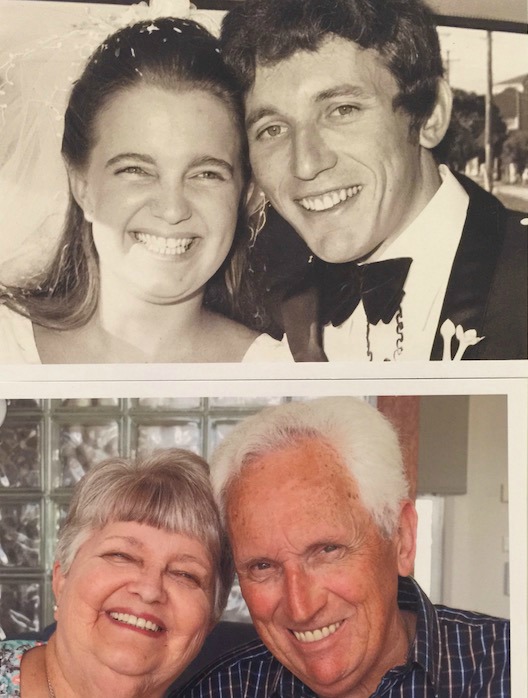 What has been life's greatest lesson?
That the lessons keep on coming ready or not! In fact one of my life mottos is "be a lifelong learner" and this is proving a great philosophy to live by!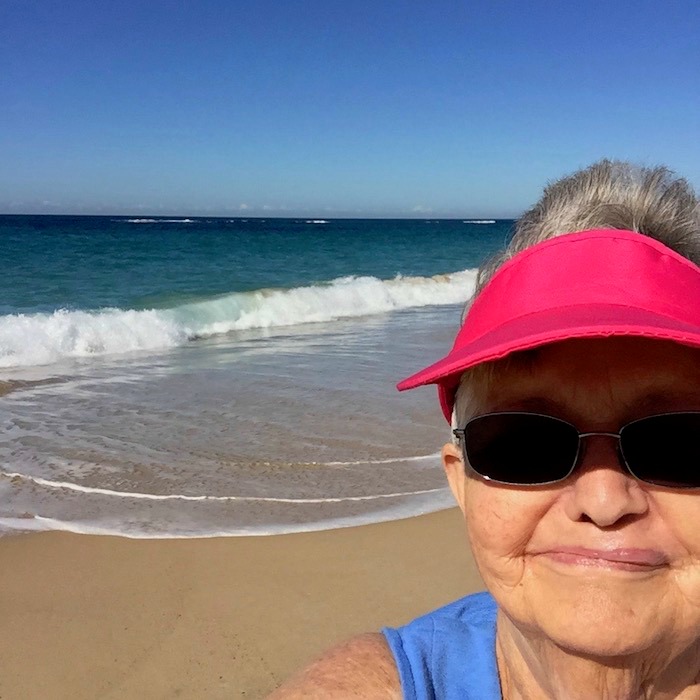 What is your biggest achievement?
After having our daughter and son, my career has been my biggest achievement. Teaching little kids and watching them grow and learn is a privilege I had for over 40 years. My career in K-6 public education in NSW saw me teach in parts of NSW people may see as a speck on a map to large school populations of almost 800 in Sydney's west. Retiring early as a K-6 principal for health reasons meant some yearned for leisure time but I was soon tempted back to schools as an ESL teacher and then onto a University as a Masters of Teaching Tutor and Practicum Supervisor.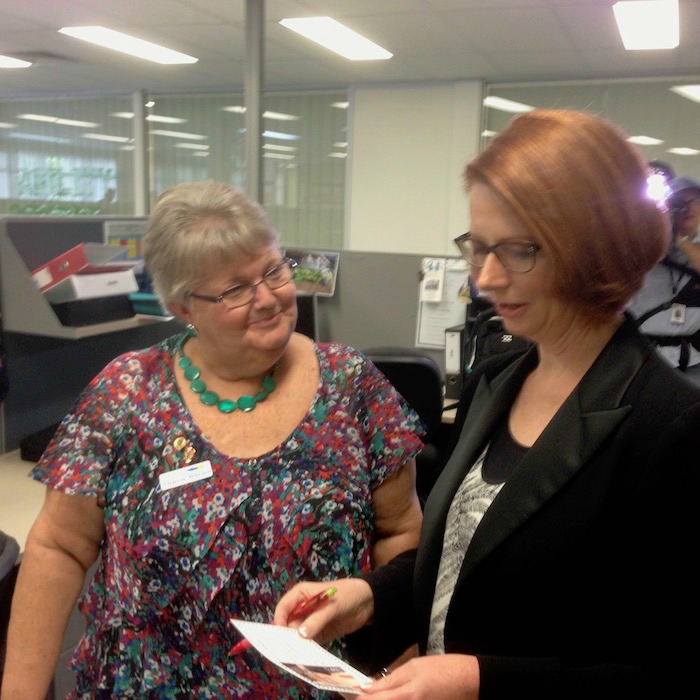 What has been your toughest obstacle and how have you overcome it?
Well, there have been a few!
Life threw me some big challenges at an early age than most when my husband became very unwell and had to retire early from his career. We had 2 children and a house with a mortgage but we were fortunate that I could follow a career path as he stayed home. Over time, he became better and I gained more tertiary qualifications whilst working full-time so I learned that a marriage is a true partnership of caring for and about each other.
When we retired and moved to the coast, I became unwell with anxiety and resultant IBS and became fearful of much that I had previously taken for granted. I couldn't travel, I lost weight but not for good reasons and I was on constant "high alert". I did NOT want to be like this. I am a problem solver but yet, this remained elusive. What I could not do was "make it better". I had to find a way to manage what I previously had done well but fear of IBS (an "accident") when travelling seemed to come as the top fear. I was given gentle advice that I would have to "expose" myself, in gradual steps, to the experiences where this might occur because my mind was telling me stories that I had to change by actually doing what I feared. It was hard but I did it!
In May 2017, despite the huge shock to my system of a mouth cancer diagnosis, I have been able to accept what has happened and take each of the steps as best I can. My cancer surgery in July 2017 showed that there was no further cancer anywhere and that surgeries in my future would help me get a working mouth back. This has taken (and continues to take) MUCH more time and been much harder than I may ever have thought.
Viktor Frankl says "Those who have a 'why' to live, can bear with almost any 'how." Everyone needs a purpose, what's yours?
Mine would be to help others (students and teachers) learn and grow to their potential. I always enjoyed mentoring teachers and seeing them gain promotions and do well. That has also helped me to have a purpose in blogging and learn much more about the world of people who are not from education circles. I have great respect for the bloggers I follow and even though I am old enough to be most bloggers' mum, I am welcomed with respect and love.
What are your words to live by?
My mother used to say "if you've got your health, you've got everything" and as someone who's had a recent brush with that cancer I can see why! My words to live by would include ones I resented hearing for a long time "It is what it is" and from my husband "staying mindful means staying here, right now, not looking back nor forward". I obviously have a lot of words I live by… And that explains one of my qualities… Talkative!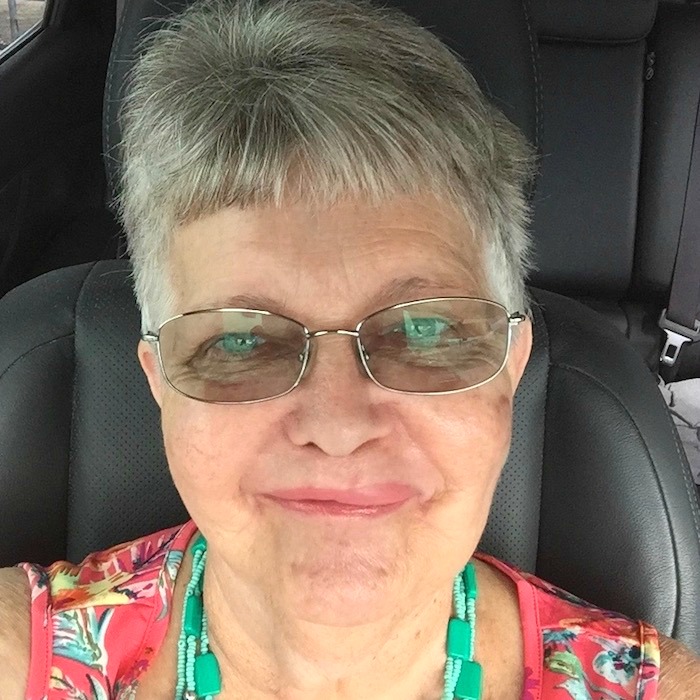 If you could have any mentor, alive or dead, who would you choose and why?
I am fortunate to live with my mentor. By watching him meet many health challenges where others may crumble I am in awe of his strength, his attitude to every day living and the fact that "almost always" he is a kind and patient husband to me. I say "almost always" because there are days I "can" be annoying!! I'd like to mention a quiet person in my life and that is my aunty. She died far too young and she was single but the love and care she showed me since birth and then my own children was unselfish and a paramount example of care.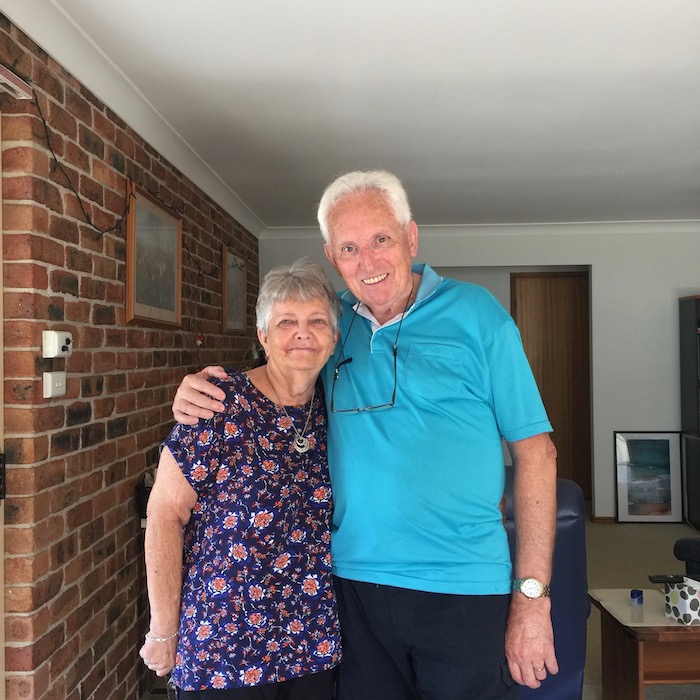 If you could play hookie for a day what would be on your list to do?
Play and create with my pre-school aged granddaughters in our home. I did that very happily for their cousins and older siblings but these two "missed" out because we moved and their family situation changed. So my day would not be escaping anywhere as I get to do that most days, it would be to have a full day of fun and connecting with little people.
You give so much to others, what do you do to take care of yourself?
Since October 2017, I have been dressing with purpose for the day. How is this different to what I did before? Well since I retired, I've eaten less and lost a lot of weight. I always thought the weight would return but it hasn't. Following my surgery and recovery, I got into the habit of wearing older and bigger casual clothes because it was "easy". But now I wear clothes that fit, that flatter and I look good and feel good too! My husband now requires no prompting that it's time for a photo and he smiles over the phone at me to get the 'best look' a girl with no top teeth can give!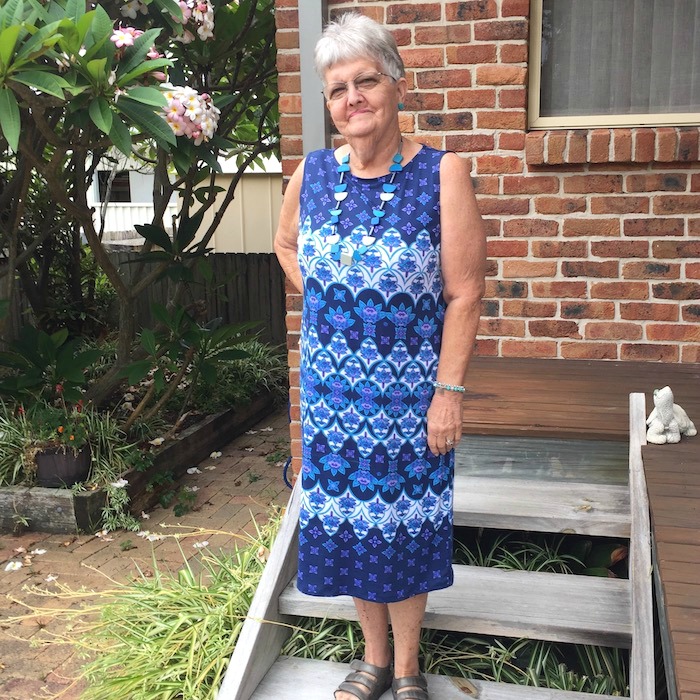 Thank you for sharing, Denyse.
Let Denyse inspire you a little bit more…
on the blog 
on facebook
and on twitter
Find out more about Denyse's Virtual Soup for the Soul Fundraiser here
Linking up with Denyse at Life This Week.