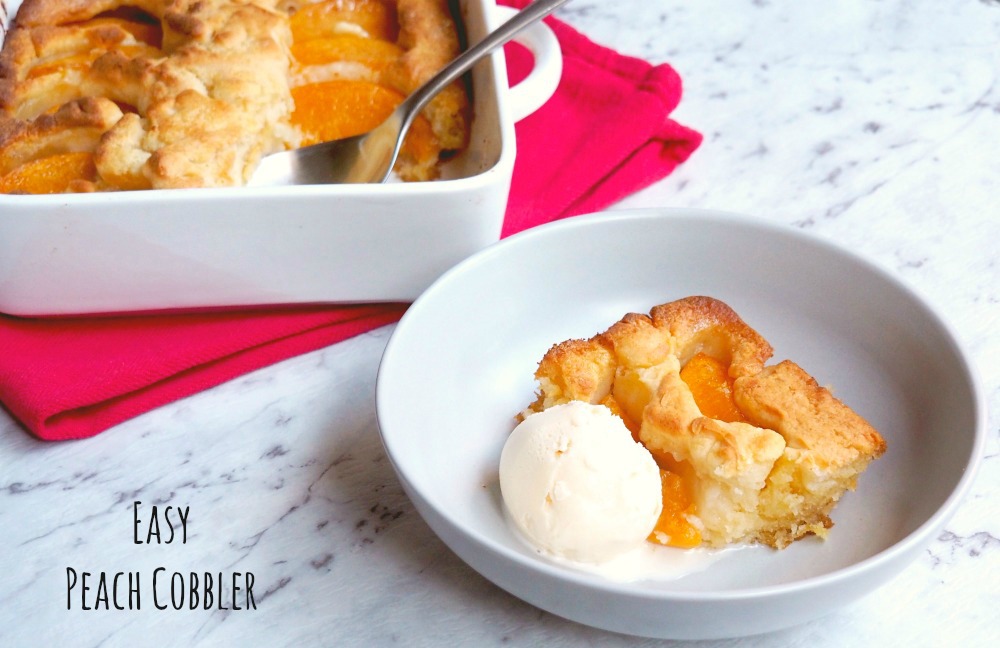 This egg free recipe is such an easy and delicious dessert.
I actually don't know why a cobbler is called a cobbler nor do I know why it's also know as a betty or a buckle depending on where you are in the world. I do however, know that this dessert is super simple and super delicious. With just butter and batter, you can't really go wrong, can you?!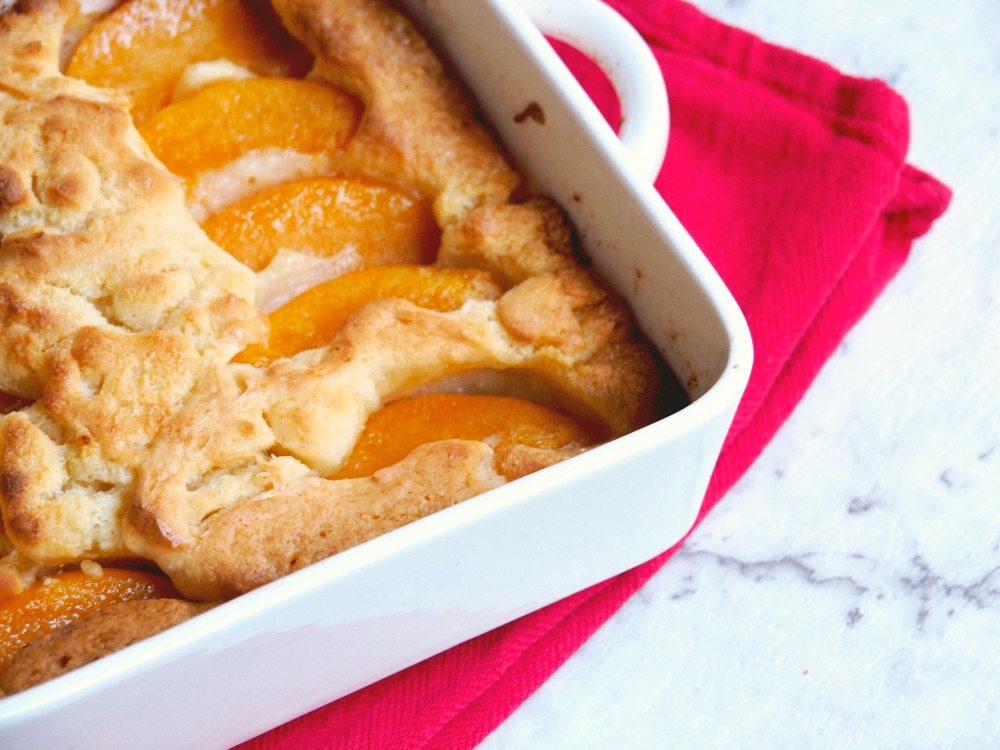 I've actually been meaning to post this recipe for months but this pudding never lasts long enough for me to take a picture! It's the perfect standby dessert because you don't have to wait for butter to soften, eggs to get to room temperature and you'll find almost all of the ingredients in the pantry! Too easy!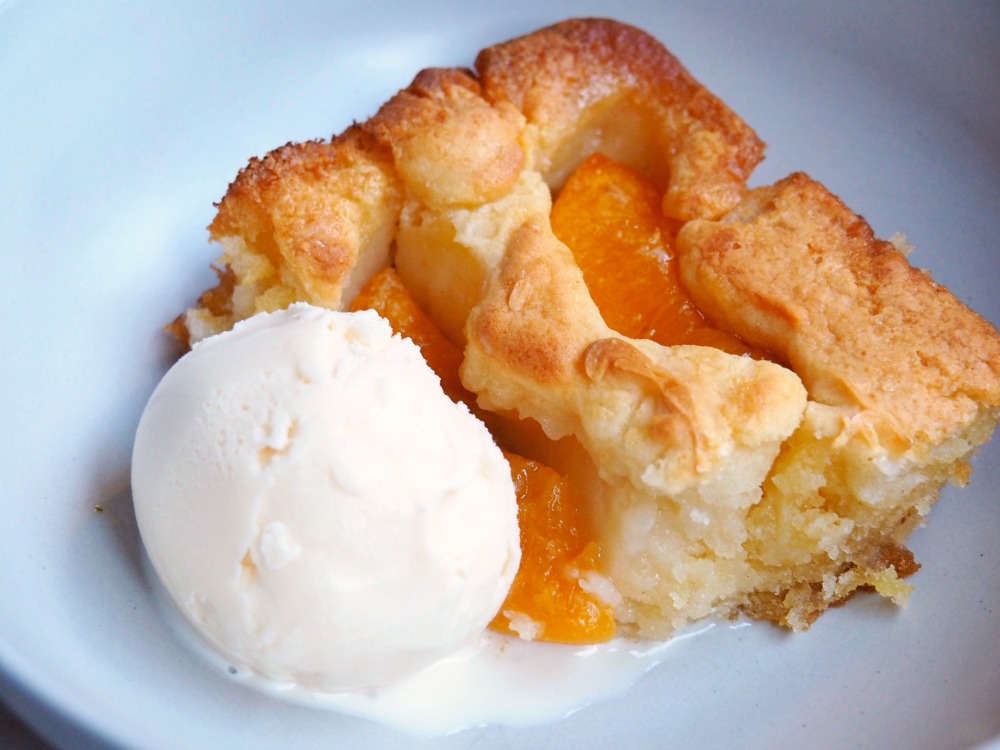 In the past, I've used both fresh and tinned peaches although almost any fruit will do. Apples and pears also work well and you can pimp your cobbler up with your favourite berries. We like to serve this with ice cream or custard and sometimes if we're being very indecisive, both!
What are your favourite fruits? Are you on Team Custard or Team Ice Cream? Or both?!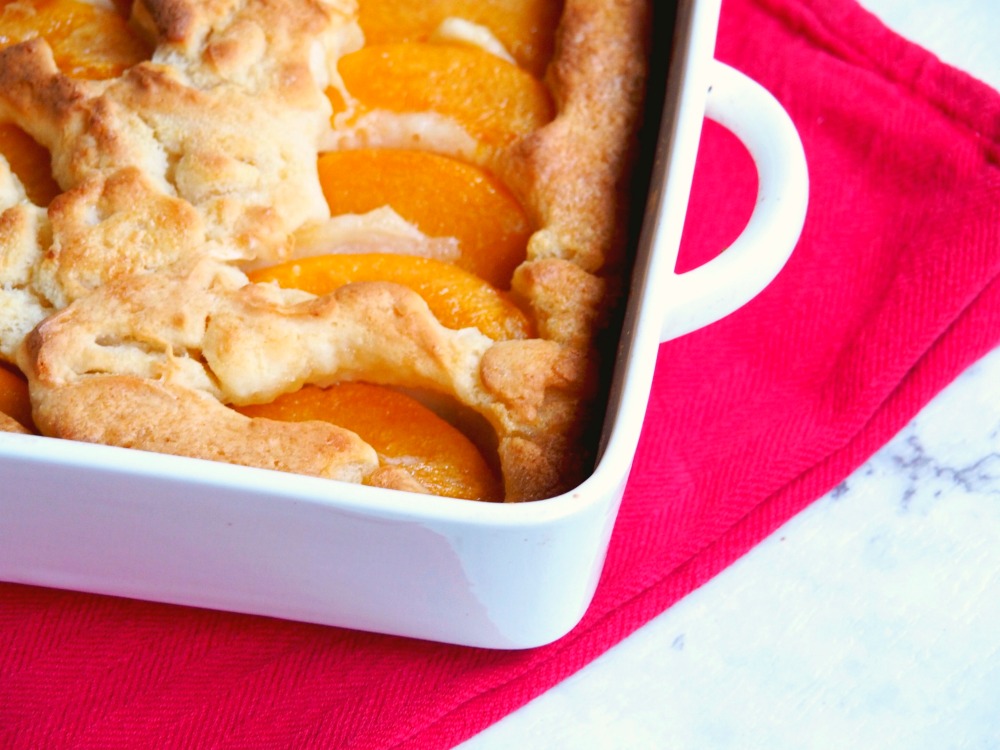 Ingredients
125g (1/2 cup) butter, chopped
100g (3/4 cup) caster sugar
3/4 cup milk
1 teaspoon vanilla extract
150g (1 cup) self raising flour
1 tin sliced peaches / 3 fresh peaches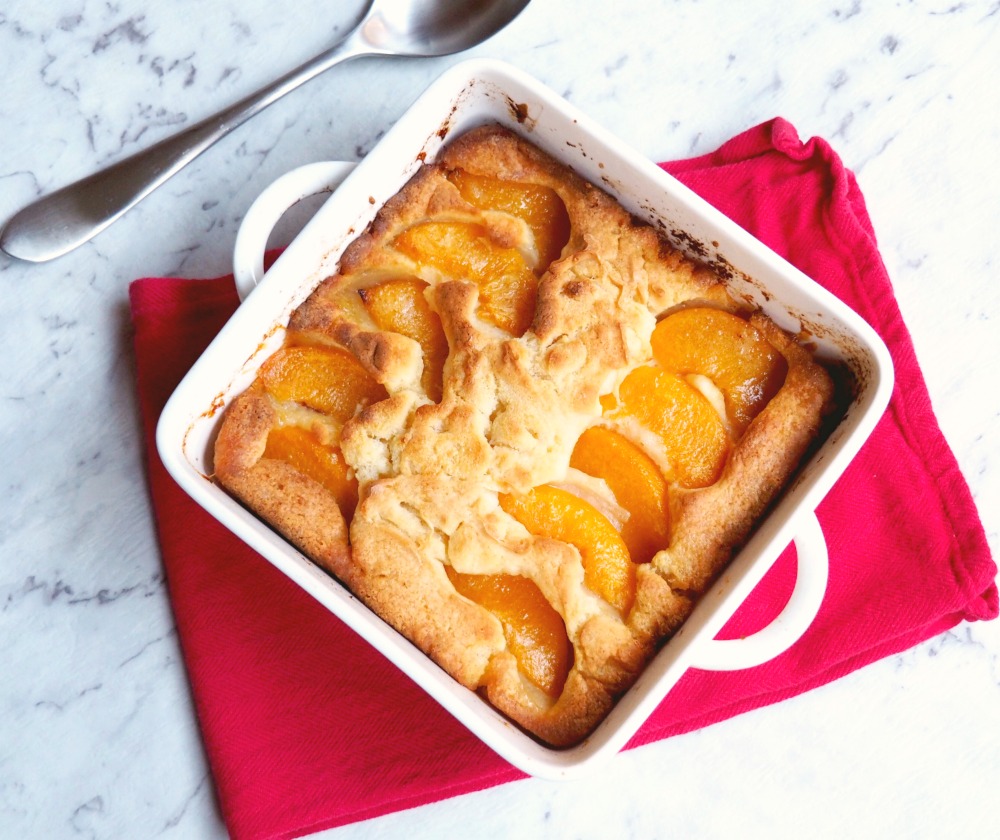 How to
Preheat oven to 190C/170 C fan-forced
Melt the butter either in the microwave or in the oven in a shallow baking dish.
In a separate bowl, mix the flour, sugar and milk to make a batter. If making in the Thermomix, mix for 20 seconds  on speed 6.
Pour the batter over the hot, melted butter but whatever you do, do not stir!
Arrange the peach slices over the top and bake for about 40 minutes or until the top is nice and brown.
Serve with custard or ice cream.