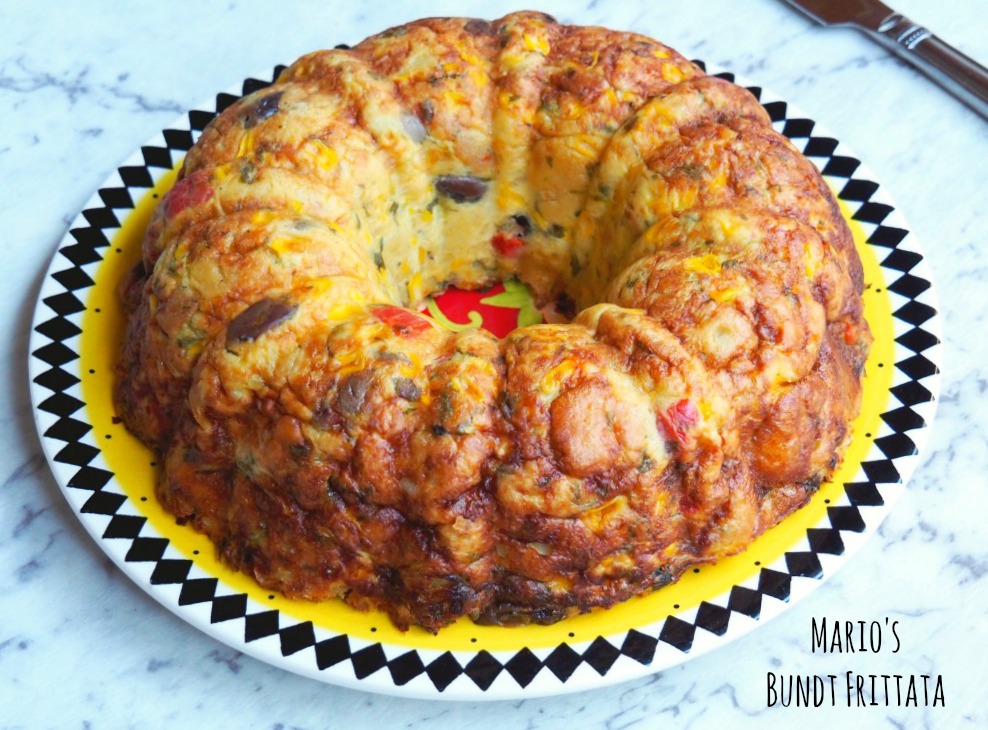 Bake this delicious vegetarian frittata in a bundt tin for a show stopping delight that will please a crowd and feed a crowd.
This month's recipe comes from my work friend, Mario. He's an enthusiastic member of my taste testing team and I love that he loves cake as much as me! As I'm relief teaching, I don't see him that often so in between teaching gigs, he'll occasionally send me recipes that he thinks I might like. What a guy!
This frittata was one such recipe. We both pledged to give it a go, but you know how it goes, life gets in the way and months passed before Mario messaged me to say he'd made it. In fact, we'd left it so long that the recipe video was no longer available but Mario cleverly fashioned his own dish, and very delicious it was too!
Mario didn't have a bundt tin and used a shallow baking pan instead which worked just as well, and this frittata got rave reviews at the party it was taken to. That was all the encouragement I needed to get on board the enormo-frittata train. Of course, I had to use my bundt tin because I'll find any excuse to bake in a bundt. Incidentally, if you like baking in a bundt too, check out my Ginger Beer Bundt Cake, this Lemon Yoghurt Cake and this Apple and Spice Cake.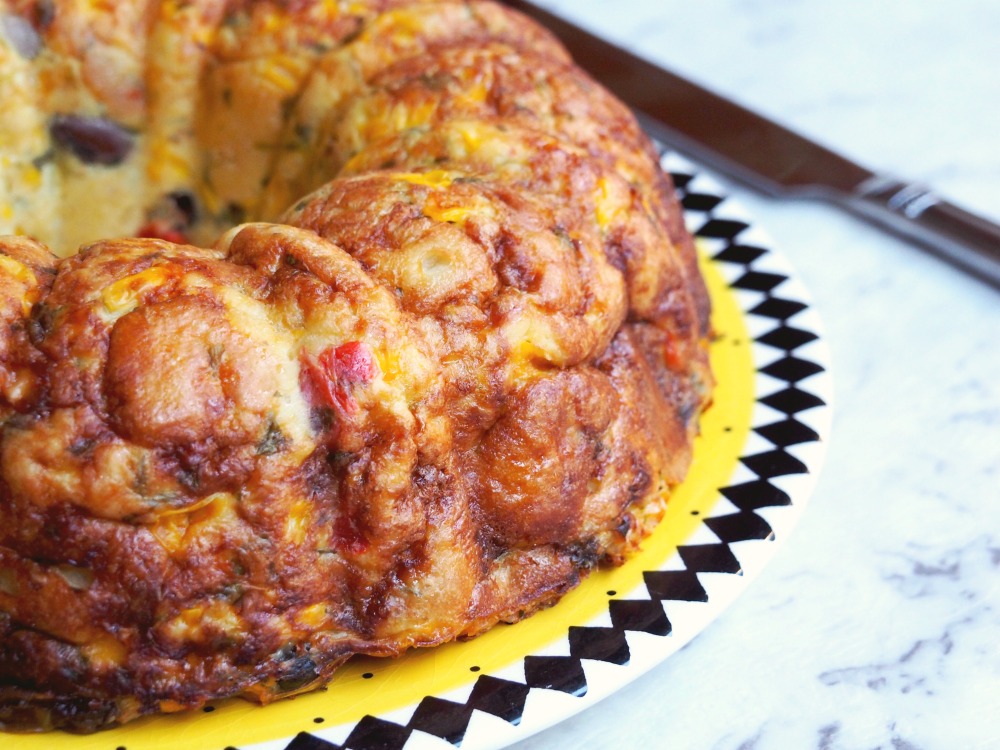 Now Mario made a meaty version of this with bacon and ham but I needed a vegetarian version to take to the Asylum Seekers Centre so I tweaked the recipe. Usually when I make lunch with my ladies at the centre, there are three or four of us but on the day I took the frittata, we were a twin set of two and there were so many clients! I was feeling a bit anxious because running out of food is the stuff lunch lady nightmares are made of.
It turns out we were fine and that this frittata was like the biblical bread and fishes, it kept on going and going until every mouth was fed. There were big sighs of relief from us and full tummies for the clients at the end of service.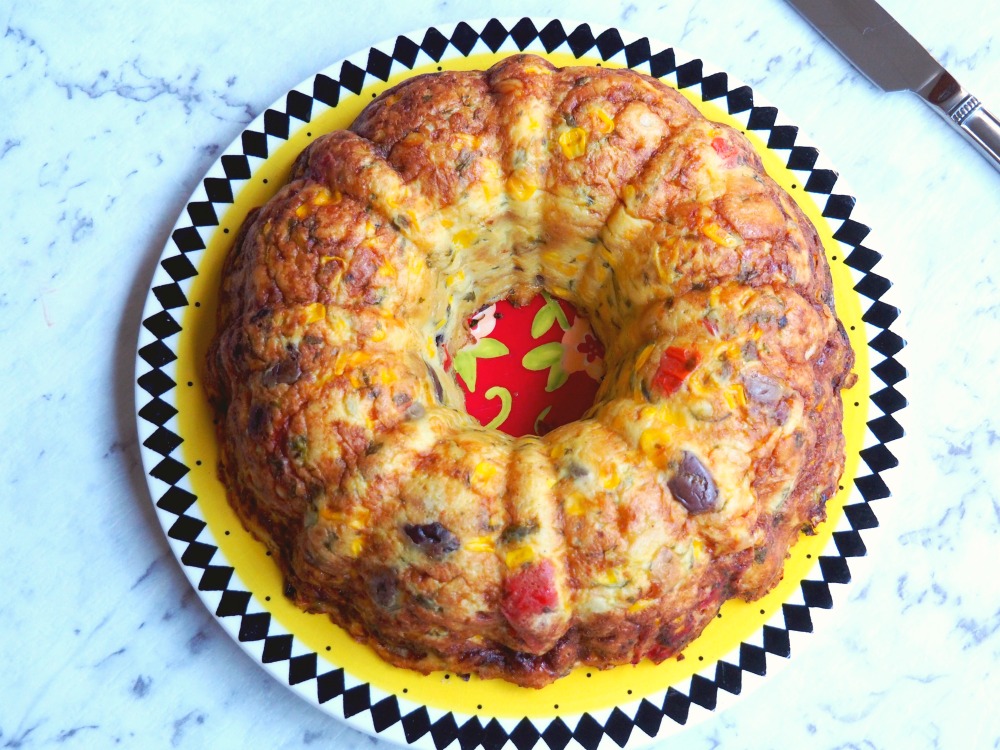 If you have a party or a barbecue to attend or simply have hungry mouths at home to feed, this frittata is just the ticket. It's easy to make, delicious to eat and it looks sensational. It's super versatile too – just add your favourite fillings!
What's your worst kitchen nightmare? Have you got a bundt tin?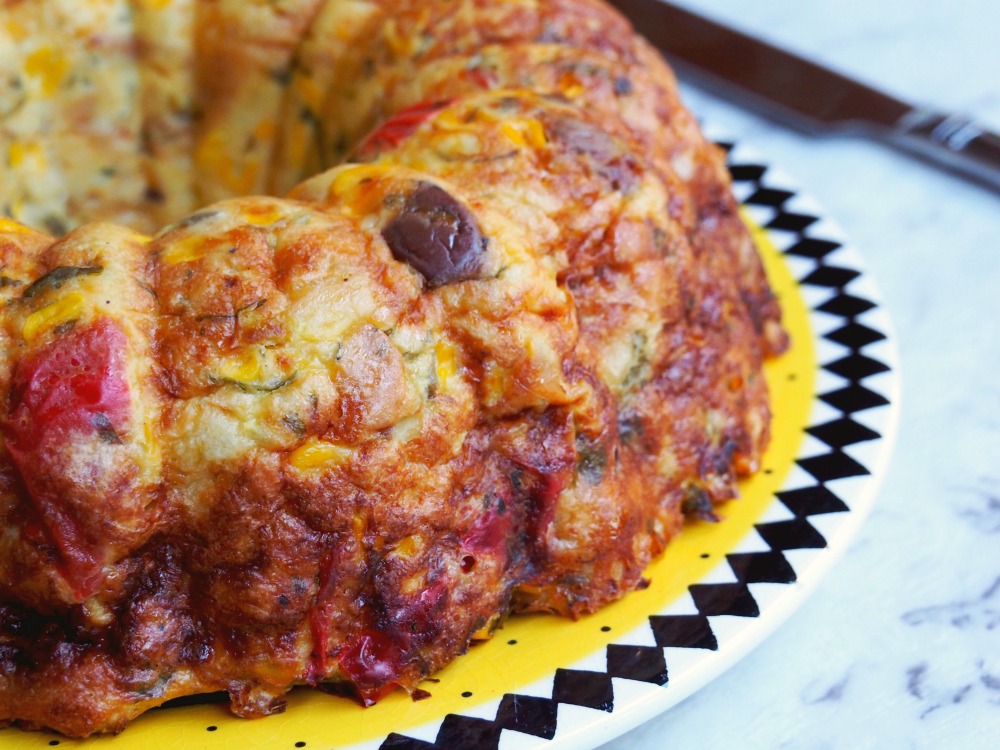 Ingredients
9 eggs
1 1/4 cups milk
6 spring onions, finely chopped
1/2 bunch parsley, finely chopped
150g frozen corn kernels, cooked
100g black olives
1 small jar roasted peppers
180g grated tasty cheese
350g turkish bread, cut into 2cm cubes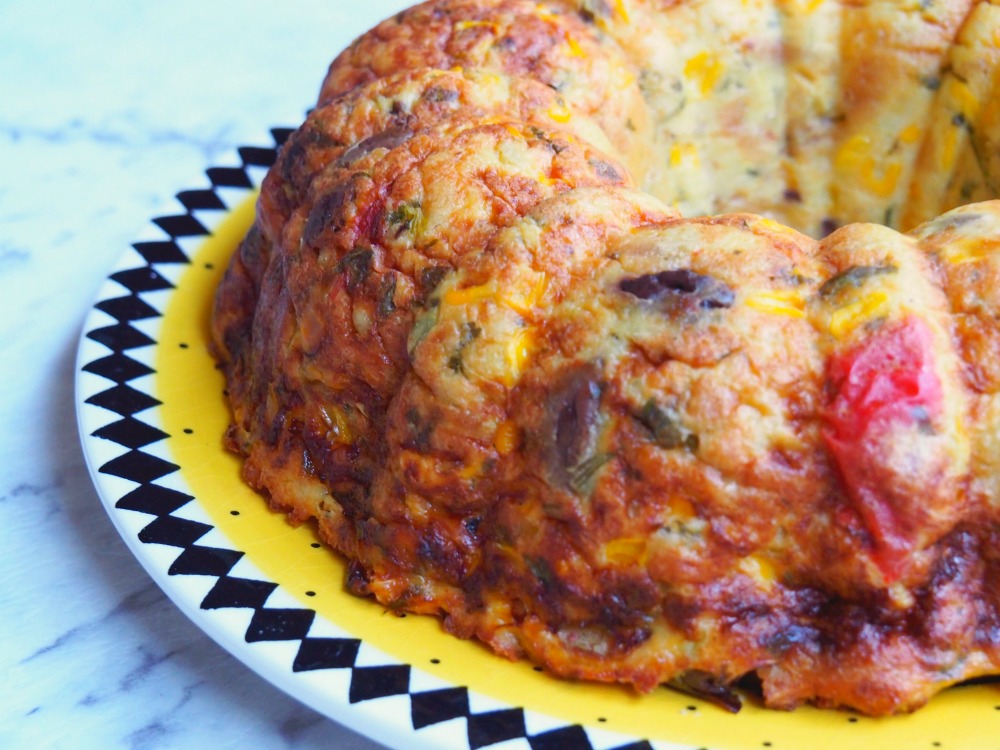 How to 
Preheat oven 10 180C. Lightly grease bundt tin with oil.
Mix eggs and milk together and season really well.
Stir through spring onions and parsley, and then the corn, olives, pepper and cheese. Stir to combine.
Add the bread and stir so that it's covered in and soaking up the liquid. Allow to stand on the counter for 10 minutes.
Place in the oven and cook for about 45 minutes, covering with foil if it goes too brown.
Allow to cool in tin. To remove the frittata from the tin, place a plate upside down on top of the bundt and flip it over.