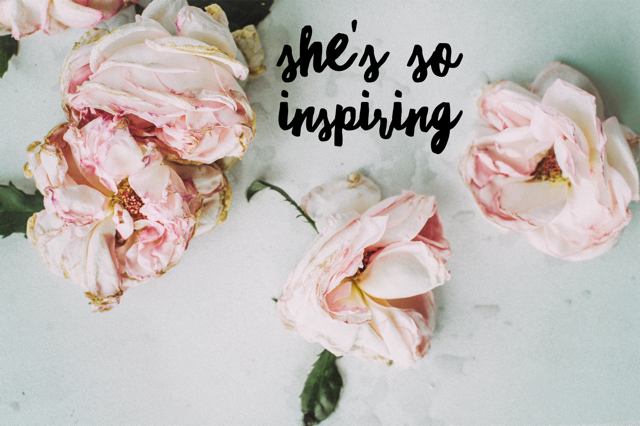 My life has been touched by some uber amazing women whose passion for life and the way they  choose to live it have really inspired me.  A few years ago, I started the She's So Inspiring series to showcase these amazing stories because I knew that they would inspire others.  Some of these inspiring women are bloggers, some are not, their lives are all different and  they are all incredibly special. I am so honoured that they are sharing their stories and sprinkling a little bit of their awesome right here. May you be wom-inspired!
Meet Carmen Platt.
I discovered the awesome of Carmen online and quite by accident when she was nominated in the Westfield Local Heroes Awards. I wasn't surprised when she went on to make it as a finalist and win $10,000 for her charity because Carmen really is a true local hero.
As an advocate for Mums4Refugees, Carmen saw there was a great need for household goods and in a hurry. She was helping refugees to build new lives and although caseworkers helped find clients a property, they often had to wait for up to eight weeks for basic living essentials which effectively meant they were sleeping rough in their own home. This upset Carmen and she didn't just talk about it, she did something about it – taking positive action.
Carmen drove around Sydney in her trailer picking up used goods from generous peeps about town – she collected everything from bikes to bunk beds – and quickly gained a loyal following. She started the charity, The Generous and the Grateful in mid-2017 and since then has worked hard to establish a network of alliances with NGOs to connect the donations of kind-hearted Australians to those who really need a boost to get back in control of their future. Having volunteered at the Asylum Seekers Centre, I have seen first hand the needs of the clients and what a big difference small actions can make. Carmen really is being the change that she wants to see in the world and she really is so inspiring!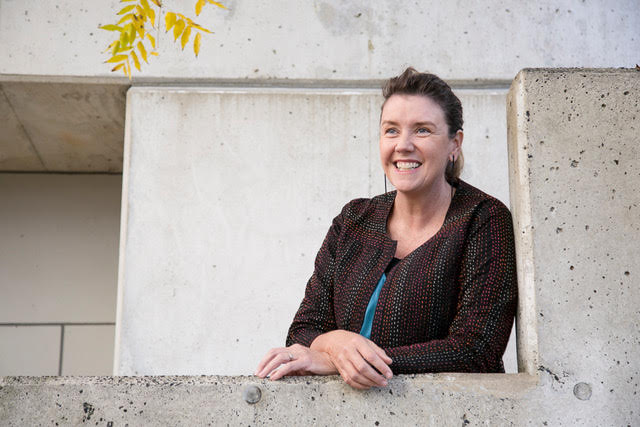 Tell us a bit about yourself.
I'm a gelato loving wife and mother of 2 rambunctious young boys Hugo and Oliver, plus a big fluff ball groodle called Ralph. A professional photographer for the last 16 years, in banking and finance before that. I've lived in a few countries and travelled to more than 50 so far, the most astounding trip was most certainly Antarctica.
Now the proud founder of the Generous and the Grateful – a kindness movement, a new encouraging, sharing community ensuring safe homes for people starting again after extreme hardship, while vastly reducing landfill.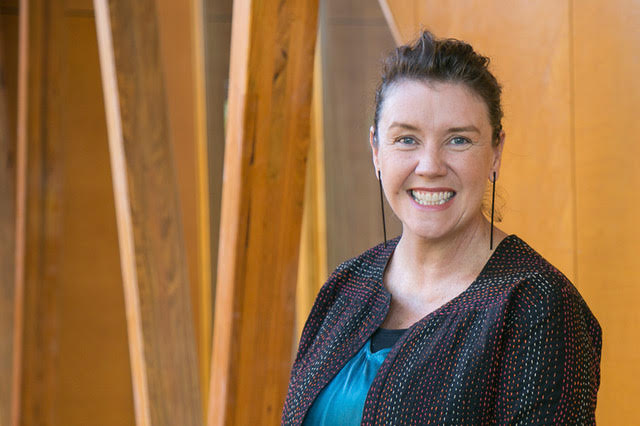 Tell us 3 things you are and 3 things you're not. 
I am- Kind, Daggy, a Doer I am not – patient, meek, afraid of a challenge.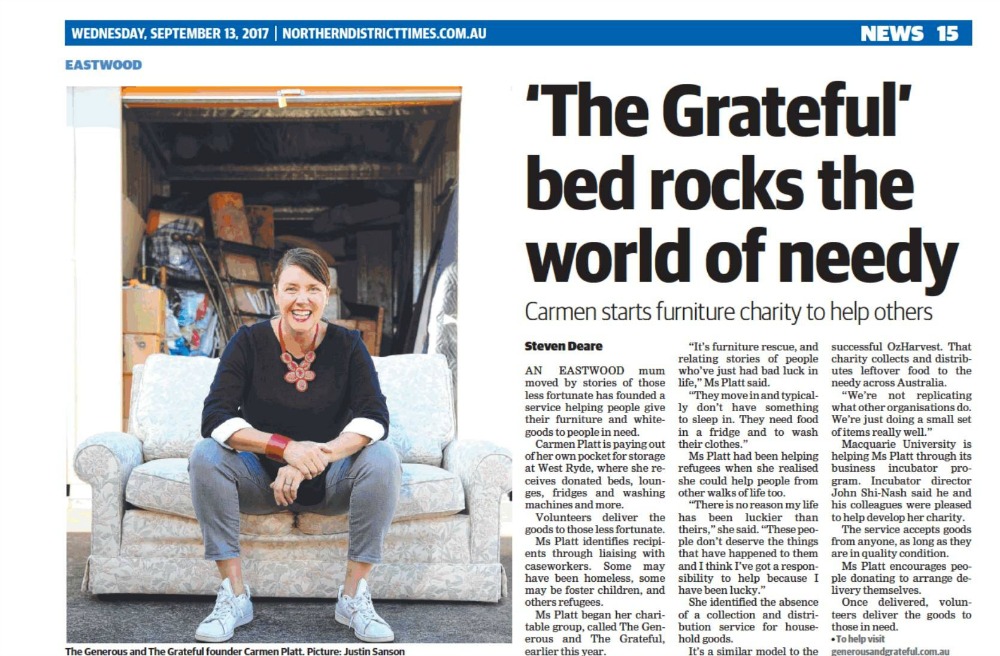 Complete this sentence, ____________________  changed my life. How and why?
Parenthood changed my life. How and why? I thought it would come more naturally and not be so hard so often. As a silver lining, cup half full person I am happy to say I am now better at letting go of the fluff that I used to worry about and no longer waste time or money on many things I used to. Protecting our environment and being part of community in its different forms is now so important for me, as well as for my offspring and their future! Being open and honest with other women about the early days of adjustment helped me navigate depression and anxiety and gave me some beautiful enduring friendships to boot.
What has been life's greatest lesson?
If we are cut we all bleed red. I have learned to see I have been born into life of privilege – the working class in Australia is equivalent of upper class in many many countries, I didn't do anything to deserve it but I sure as heck appreciate and value my good fortune. I don't need to protect it, I want to share it. We are all better together.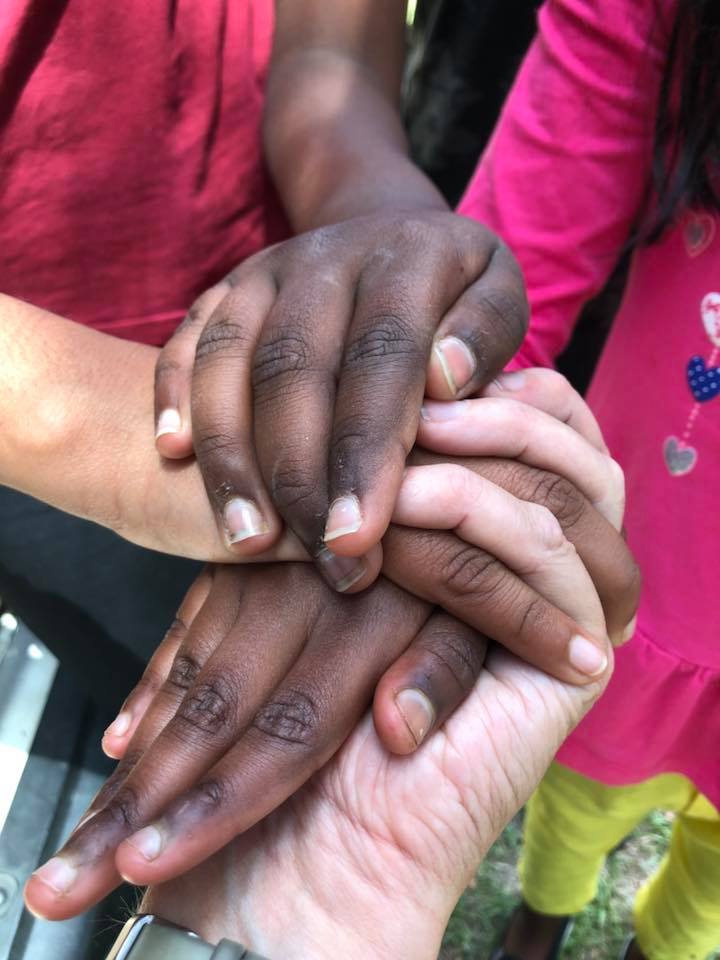 What is your biggest achievement?
I'm in the midst of it right now – starting a new career path, with little experience and no pay because it just has to be done. I can't rest knowing people in this city, in this day and age sleep on the floor in their own home, and can't feed their family safely, nor wear clean clothes to school and work – not on my watch dammit! I'm not special, just an every day suburban working mum who is doing something about a problem she's seen that isn't being addressed. Anyone can decide to make a change – small or large, they all add up. The team of people coming together at GG with shared values, commitment and determination are amazing, I love us, and going to 'work' is wonderful!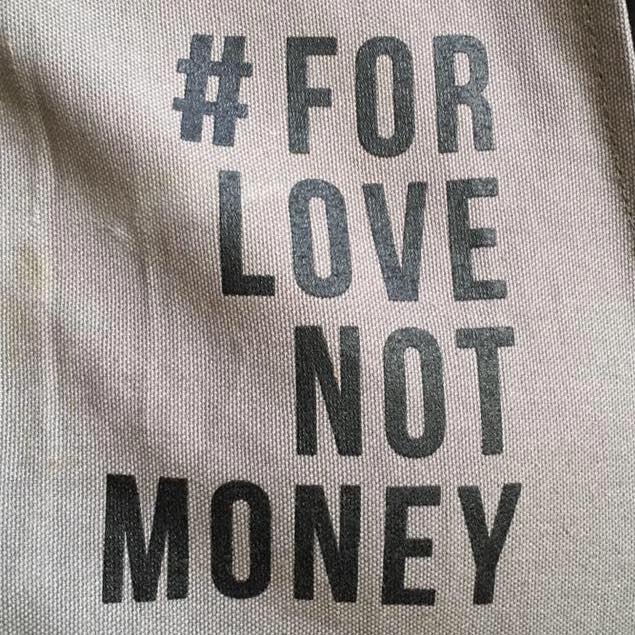 What has been your toughest obstacle and how have you overcome it?
September 11 – I was living in New York City and had to deal with extreme fear and uncertainty for an extended period. I was lucky to escape being one of the harmed, and learned much about myself and humanity in the following months as we all struggled through it together. I learned that humans often seek to control anything they can when they fear for their lives – there were ongoing anthrax threats and bomb evacuations on a daily and then weekly basis. One day I scrubbed the bathtub for hours, then I bought a bike and packed food, cash, map and supplies enough to get me to Boston if they shut down the city again. Finally I arranged for my team to volunteer supplying goods and services to ground zero and that probably helped the most. We all felt we were doing something that truly helped people then and there. I don't talk about it much, even after all these years it causes anxiety but it sure helps me have just a little insight into the lived experience of those escaping danger and seeking safety.
Viktor Frankl says "Those who have a 'why' to live, can bear with almost any 'how." Everyone needs a purpose, what's yours?
Kindness and connection are my why, I think they cure many ills! Right now my focus is on reducing the risk of homelessness, addiction and self harm to vulnerable groups by connecting kindness within our community in the form of beautiful preloved home essentials to turn empty, lonely rentals into safe homes for those starting life over after tragedy and trauma. Every home needs some big things that are hard to afford and find when you are starting with nothing. We only do those heavy, tricky items. Moving into a rental is a pivotal point in a path to recovery, without a sense of safety, there can be a big backward slide. Yet so many people care and want to share, to effectively form community around those who have lost theirs, enabling them to be in charge of their own future and goals no matter what they may be, with the firm base of a home sanctuary from which to move forward.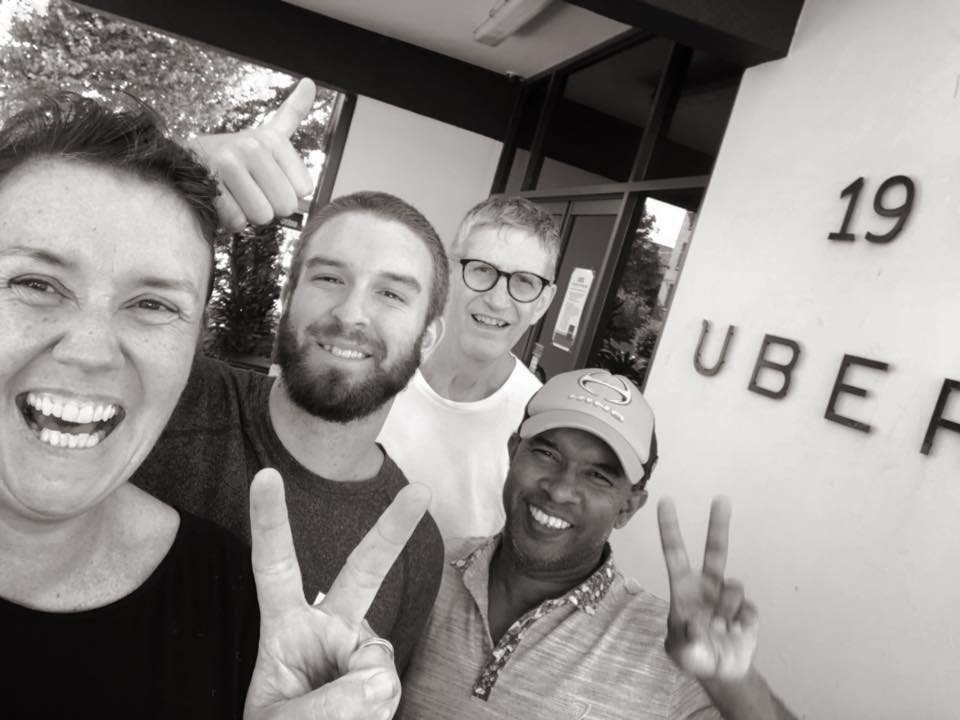 What are your words to live by?
If you can sleep tight and eat right, the future will seem bright.
If you could have any mentor, alive or dead, who would you choose and why?
Mmmmm tricky one! I think Michelle Obama – their family values and determination to make a difference are just divine! I'm not much for the spotlight but would like to learn how to understand 'the system' and work alongside it for great impact, despite it's challenges. I imagine that couple understand that better than most! She is amazingly convincing and authentic and when it comes to bringing devoted, skilled volunteers onto our team, and securing partnerships and funding, I need a better dose of that and her pizzazz! I need people and partners to make this happen!
And I really wish I still had my Pop to run things by – 'Smiling Jim' was sensible, a no-nonsense doer with great morals, a big heart and loved a laugh along the way,
If you could play hookie for a day what would be on your list to do?
Oooh, lets dream something up… I'd LOVE to walk around Uluru with my godkids and hopefully we'd be lucky to learn from some local elders about that sacred place and the ancient stories of their country.
You give so much to others, what do you do to take care of yourself?
An area I need to work on! Pre bedtime snuggles with my favourite fellas and time with my bestie gal pals really fills me up, the ones that I don't have to dress up for or be anything other than me, that I can talk about deep things or lighthearted things with, and share the load when things are challenging for any of us. And seeing my nephews, niece and kids playing together, then my cup REALLY runneth over!
Thank you for sharing, Carmen. 
Find out more about the work of the Generous and Grateful
on the website
and on facebook