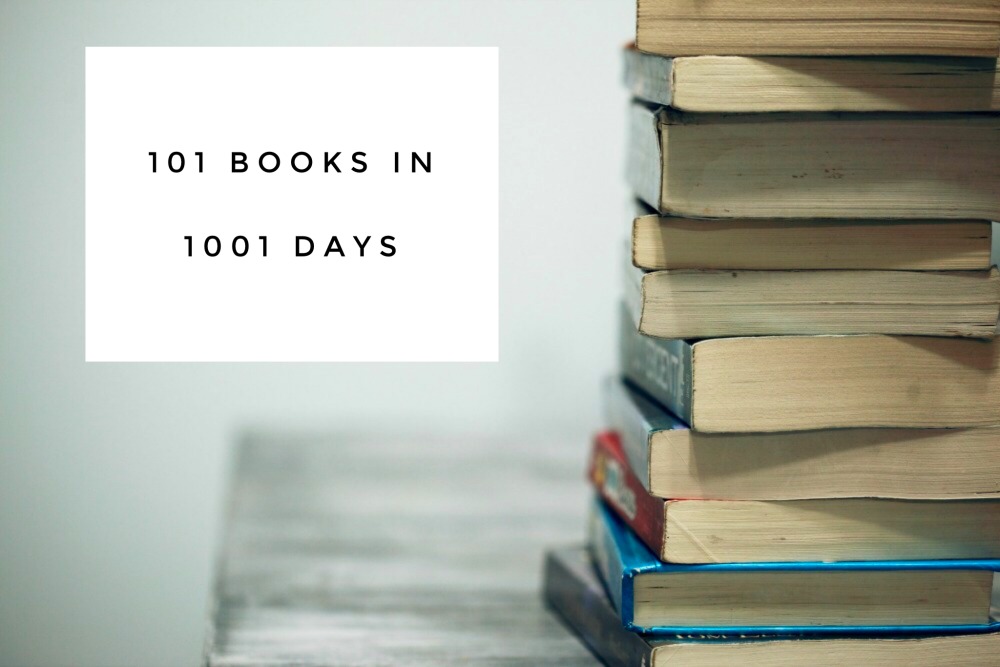 Well, it doesn't seem that long ago since I hit publish on my last update of 101 Books in 1001 Days. What can I say? I'm a voracious reader! I'm also a very light reader and have enjoyed some really easy reading here. You'll notice this collection contains a lot of Mike Gayle books, I just can't get enough of his books and am torn between wanting to race read my way through his entire back catalogue and wanting to drip read his books one at a time because I know I'm going to be literarily bereft when I've finished all his books. It's such a struggle!
Anyhoo, if you love reading and want to join an online book club please, come and join us! and if you're on Goodreads let's be friends! But enough about that, here's what I've been reading.
Jim and Alison are the stars of this rom-com novel. It starts in the present but Jim and Alison are not together. To understand why, you have to follow Coldplay's advice and "go back to the start." Travel back in time to 1993 when Jim and Allison meet at uni and follow their relationship through to the present. Each character tells their side of their story in diary form and it's both funny and fascinating to see the male and female perspective – this is a super easy light and easy read.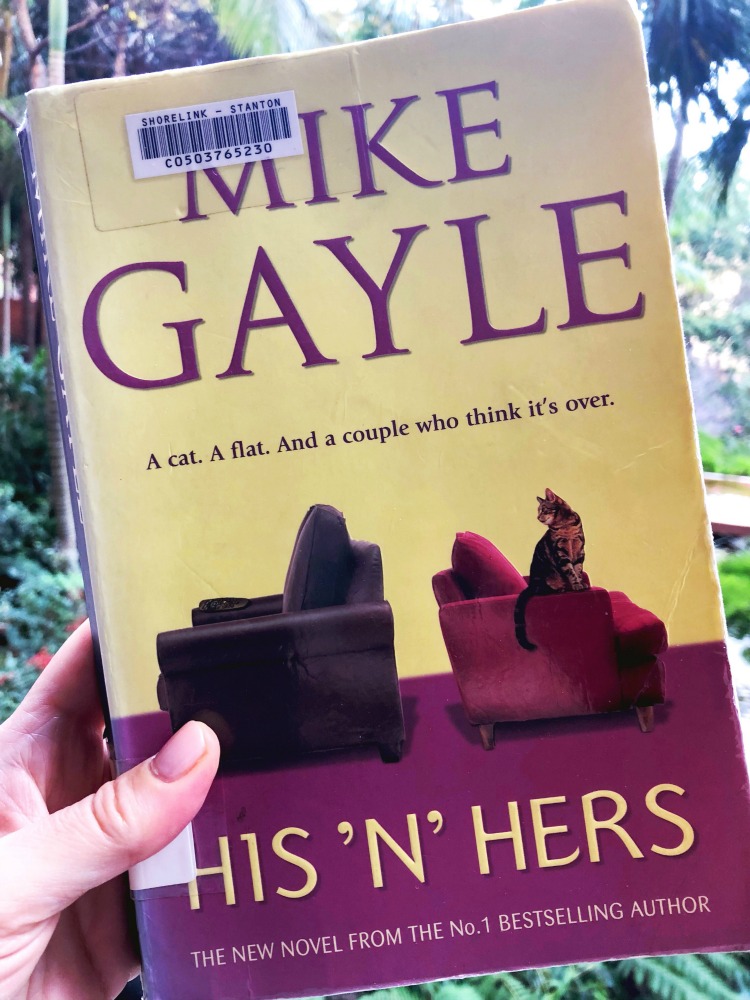 62. Seeing Other People – Mike Gayle
Happily married, father of two Joe wakes up beside a young woman from his work. He is sure that he has been unfaithful to the wife who he loves, but Joe can not remember having an affair with this young woman. Joe's life begins to unravel as he comes to term with his disappointment in himself and the loss of the ones he loves most, his wife and kids. The only spanner in the works is the ghost of Joe's ex-girlfriend who gave the story a whole Christmas Carol vibe that I couldn't really get into. That aside, the book explores the themes of infidelity, family and loss but what I really enjoyed was Joe's personal growth and his developing friendship with the Divorced Dad's Club. Ghost cameos aside, this is a powerful story of male friendship, infidelity and family. I imagine if you've been through a marriage breakdown, you'll be able to relate and if you haven't, this book will hope you'll never have to.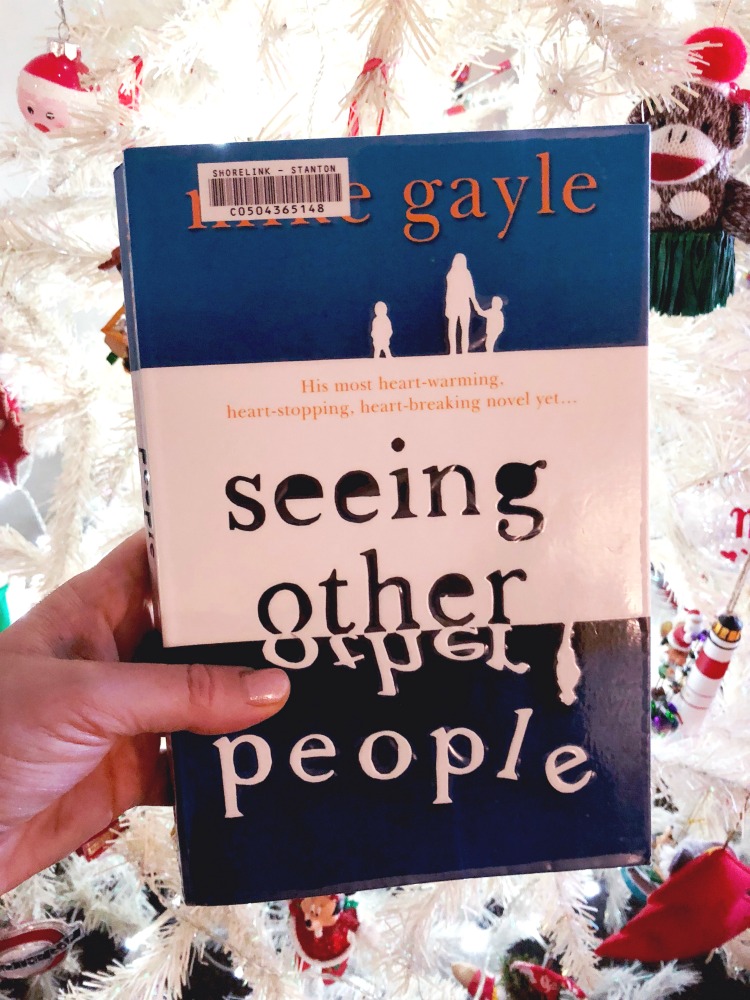 63. Dinner For Two – Mike Gayle
This is classic Mike Gayle – witty, insightful and amusing. Dave Harding is 31, happily married and a journalist. After a career crisis, Mike finds himself working as an Agony Uncle on a teenage magazine and his life is turned upside down when he receives a letter from a girl who claims that she's his daughter. Mike actually was an agony uncle for a teenage magazine in the olden days and I'm sure his experience adds a certain degree of authenticity. I didn't have any contact or meet my dad until my late teens and could relate to this book on so many levels. I couldn't help wishing if only my dad had turned out like Dave, how different things would have been!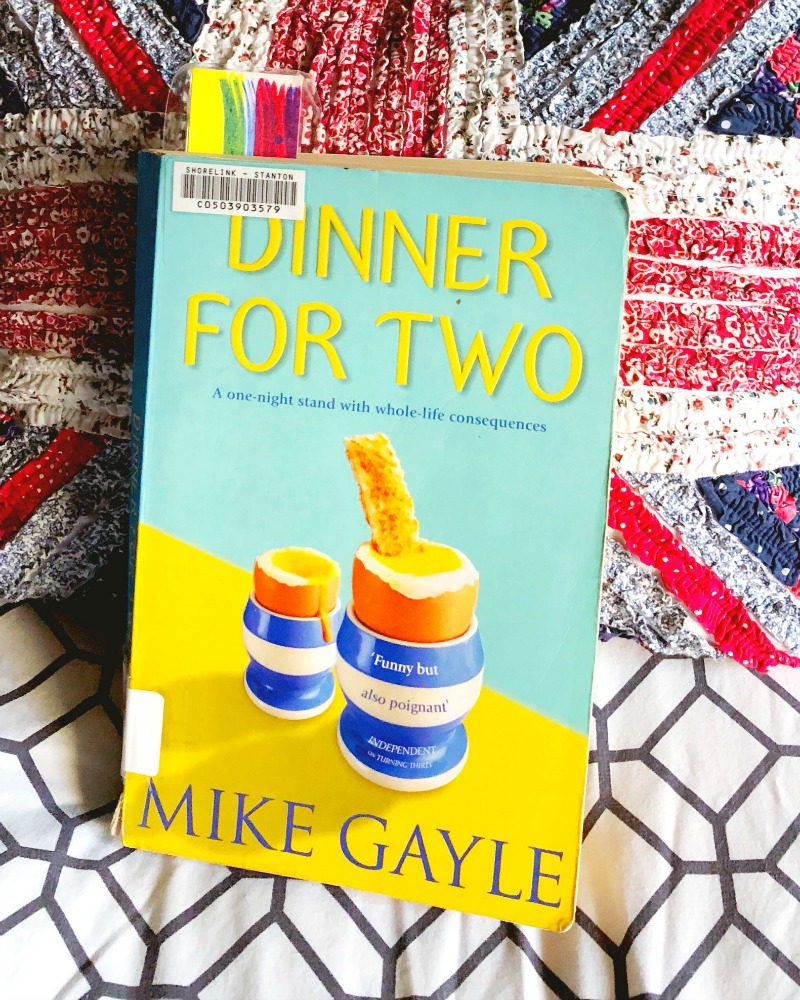 64. Friend Request – Laura Marshall
Thrillers are not my genre of choice but my FOMO got the better of me as this was the inaugural book of the month in the A Box Of Bookclub. Louise is a 40 something single mum who receives a friend request from Maria Weston who she knew at high school. Innocent enough, right? Wrong! Maria has been dead for over 25 years! Laura Marshall's debut novel is a rollercoaster ride and it had me on the edge of my seat from start to finish. Although the writing is a little clunky at times, it's a ripper of a read and I smashed through it in a couple of days. One thing is for sure, I'll never be able to look at a friend request in quite the same way again.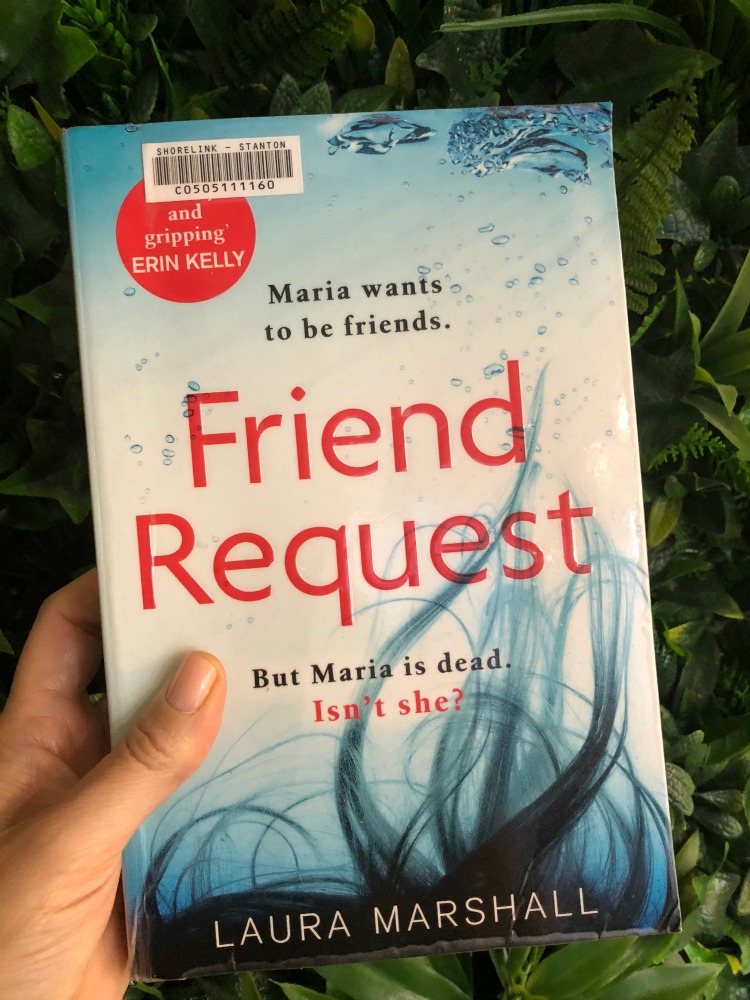 65. The Year of Less – Cait Flanders
This was a Facebook reader's recommendation and I loved it. Cait Flanders stopped shopping, gave away her belongings and in her year of less learned that life is worth more than anything you can buy in a mall. "I thought I needed to earn more so I could buy more of what I wanted. And then I wanted even more stuff, which meant that I need to earn even more money. This was a cycle that gave me a lot of stuff, a lot of debt and not much else." It's honest, it's insightful and really resonated with me in so many ways, so much so that I might try the less is more approach myself. Being a commitment phobe, I'm not sure I can manage a whole year of less but a month is a good place to start, no?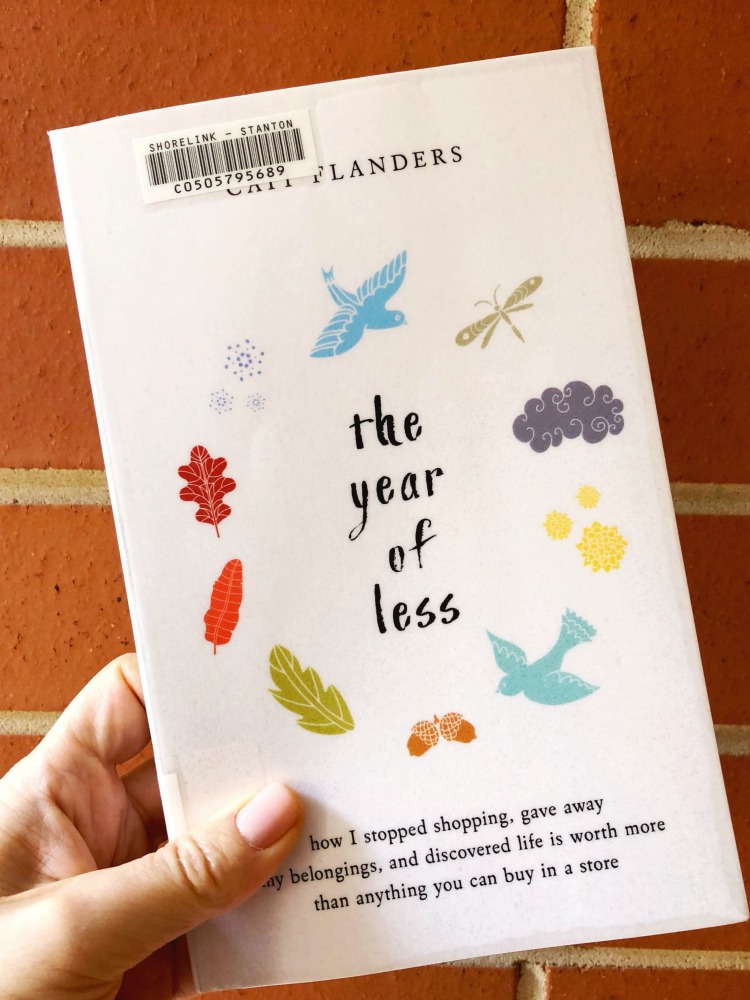 66. The Pastor And The Painter – Cindy Wockner
In 2005 Andrew Chan and Myuran Sukumaran were charged with drug trafficking in Bali and sentenced to death. Andrew was 21 and Myuran was 24. For a decade, journalist Cindy Wockner covered Andrew's and Myuran's story and saw them transform from cocky, angry, defiant young men to rehabilitated, mature and caring individuals. This intimate and untold story of the two men details what their life was like behind bars, how they transformed their lives and in so doing, changed their lives and the lives of many others, for the better. There's no happy ending here and this is a heartbreaking read but this is a story of redemption, politics gone wrong and the importance of forgiveness and mercy. Theirs is a story that will stay with you long after you turn the last page.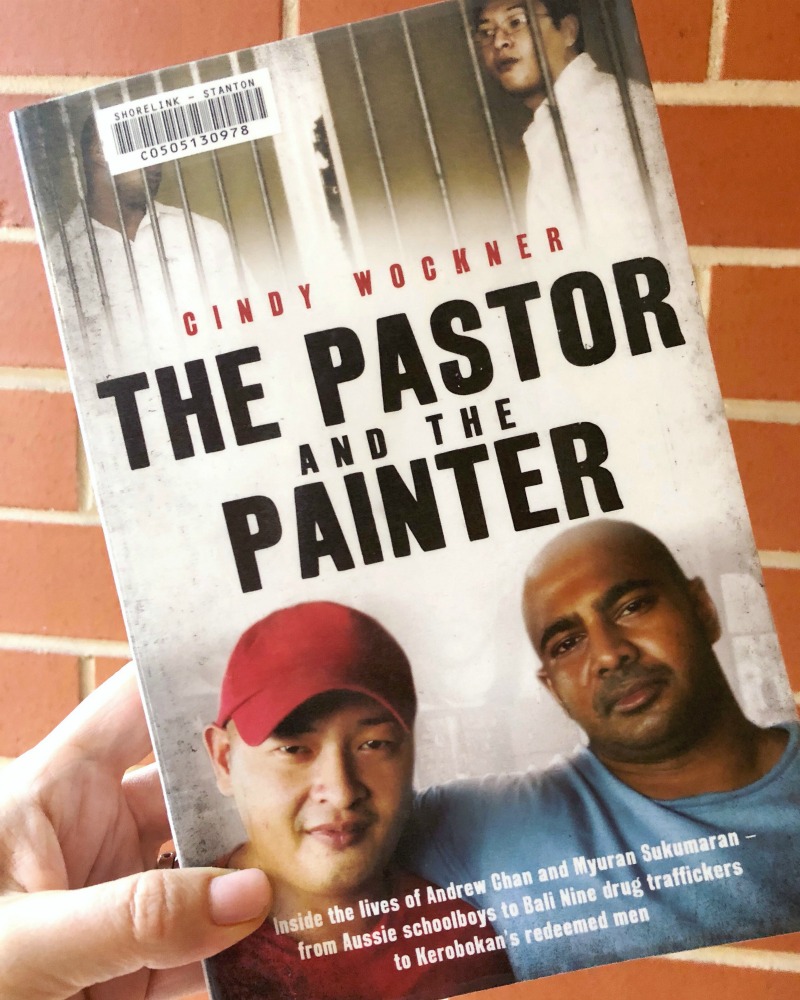 67. The Lucky Galah – Tracy Sorenson
I really wanted to like this book and I tried to like this book I didn't quite get there. Narrated by a galah, Tracy Sorenson's debut novel is certainly intriguing and original, if nothing else. It's 1969 in a remote coastal town in Western Australia that's about to play a pivotal part in the moon landing. I loved the insight the story gives into life in to an outback town in the 1960's, the true blue Aussie storytelling with all the Aussie-esque references and the slang, not to mention the galah as narrator. Although I stuck with this book, it didn't really grab me. I would have preferred less elaborate description and more plot and a storyline. The story jumps back and forth through the decades without much warning and the ending like the the storyline just falls a bit flat.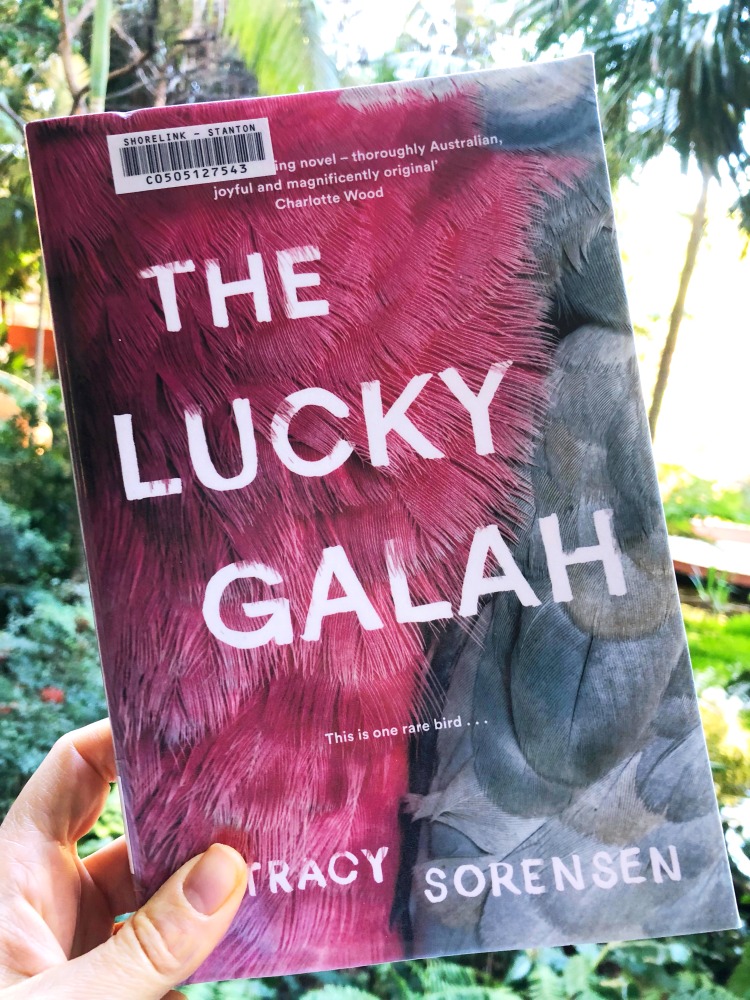 68. All The Light We Cannot See – Anthony Doerr
I must admit it took me a while to get into this Pulitzer Prize winning book, I usually prefer my books, lighter, easier and less descriptive but Anthony Doerr is a master storyteller and he really reeled me in. This is a story of a childhood interrupted by war, exploring the tragedy and bleakness it brings and the many different ways it affects peoples lives. It's easy to like and feel sympathy for the two main characters; a blind French girl and a German boy whose worlds collide in occupied France during World War II – their story is heartwarming and heartbreaking all at the same time. Now I'm desperate to visit St Malo in France which is where a lion's share of the story is set and coincidentally, not far from where my mum used to live.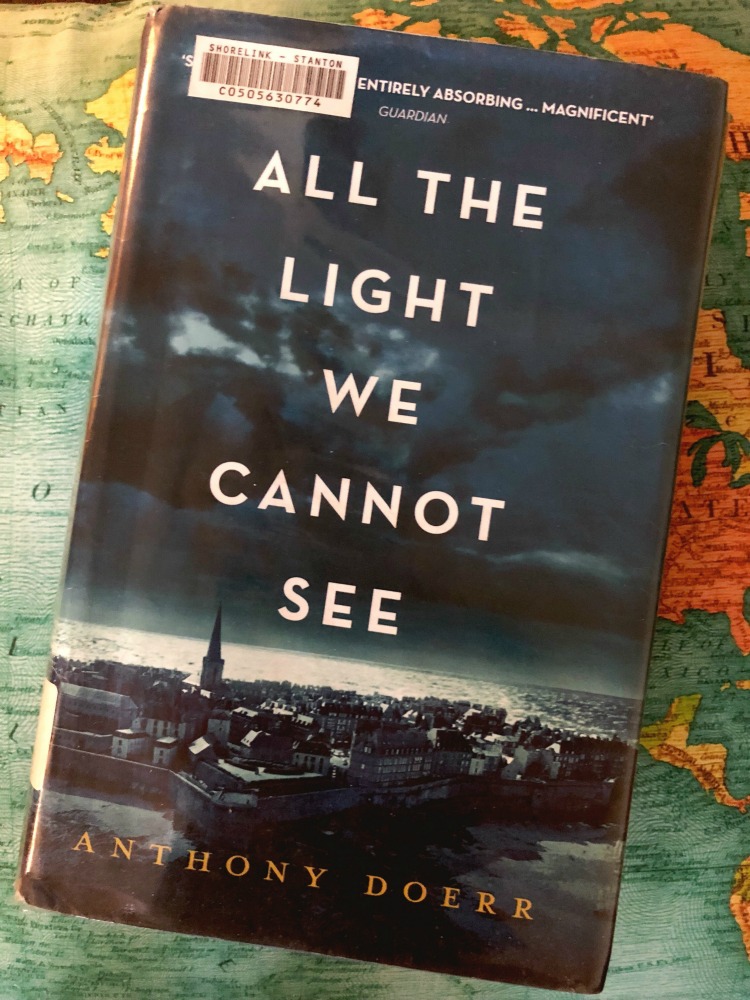 69. Secrets of a Happy Marriage – Cathy Kelly
I really wanted to like this book, not least because it's written by Emma Hannigan's BFF and dedicated to Emma too. However, this book just fell a bit flat for me. There were a few too many characters (I felt like I needed a family tree,) and not quite enough plot for my liking, although the characters did grow on me. That said, All The Light We Cannot See was a tough act to follow and as a stand alone light and easy read, this would tick a lot of boxes. The text was a bit clunky at times and there were a few glaring editing errors which was a bit ironic considering one of the main characters is an editor. However, I loved the quotes and the secrets for a happy marriage at the start of each chapter – "Kind words will unlock an open door" (Turkish proverb) was one of my favourites.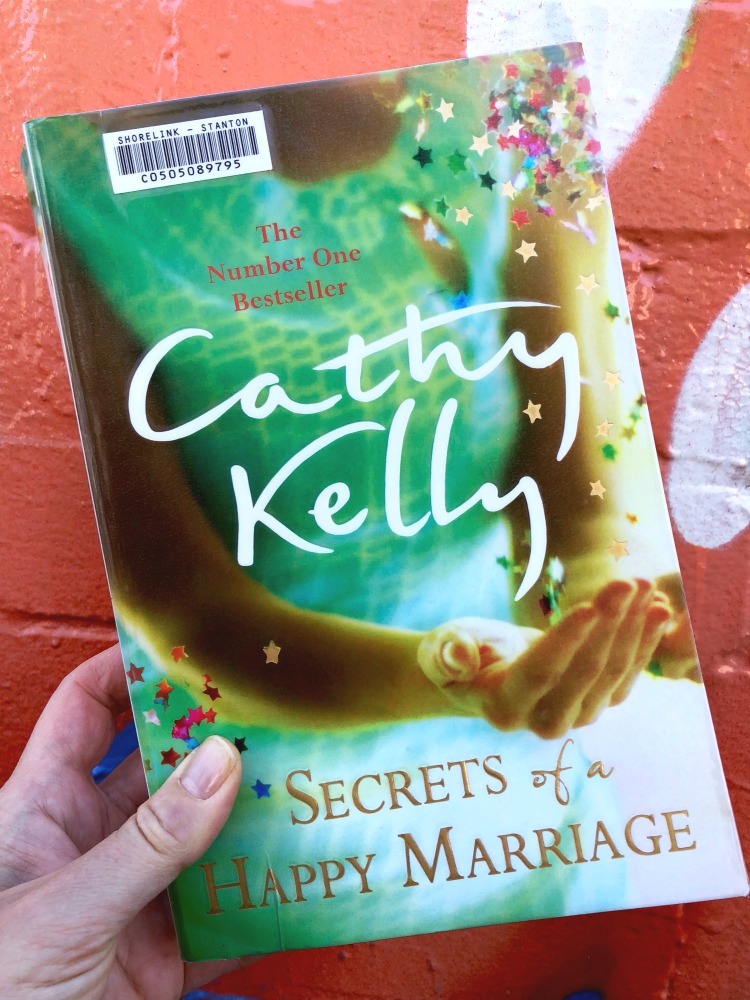 70. Turning Thirty – Mike Gayle
This wasn't my favourite Mike Gayle book but mostly because I think the characters annoyed me a little (mostly because they reminded me of my angst-ridden 30 year old self.) The main protagonist, Matt Beckford is actually looking forward to turning thirty as his twenties weren't that much to write home about. Now he's got a job, some cash and a girlfriend, he's feeling all grown up… That is until his girlfriend wants to part ways and he finds himself facing the big three-oh all on his lonesome and back living with his folks. The story explores growing up, looking back and trying to move forward in an unpredictable world with a generous side of Mike Gayle's trademark humour. In retrospect, I enjoyed it much more after reading Turning Forty which picked up where this book left off, but that's a story for another day!
Have you got a favourite author? What are you reading right now? What's your reading style?
* Some of the links in this post are affiliate links. If you click to buy the item, I make a little commission but you don't pay any extra.
Linking up with Kylie for IBOT.