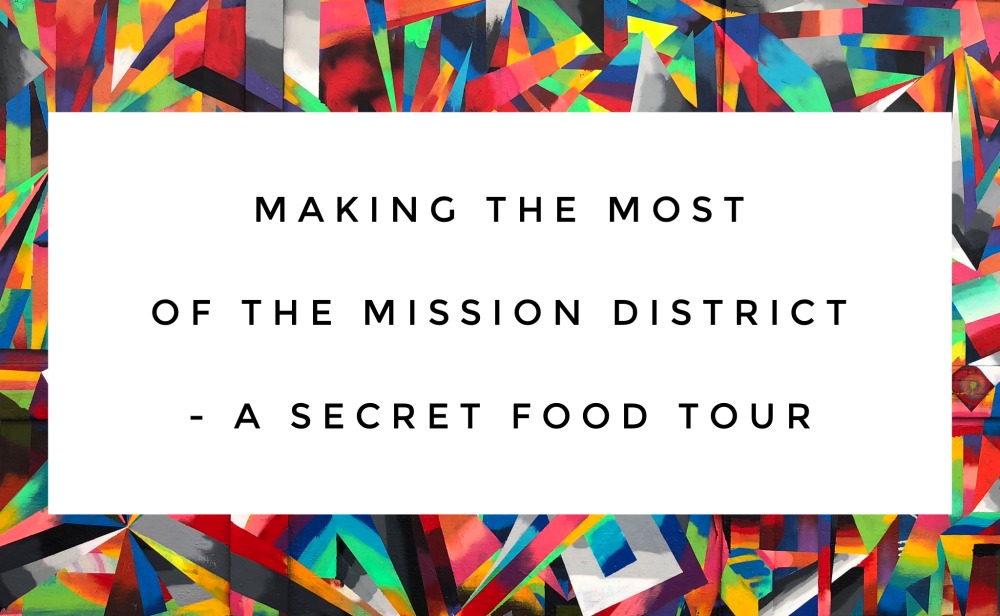 Exploring the Mission has long been on my San Francisco bucket list. Famous for it's food, art and music scene, I was thrilled to tick a visit to this neighbourhood off my list with a Secret Food Tour. This tour is secret by name and secret by nature so I'll be spilling some of the beans but not all of them, because what's a secret food tour without it's secrets?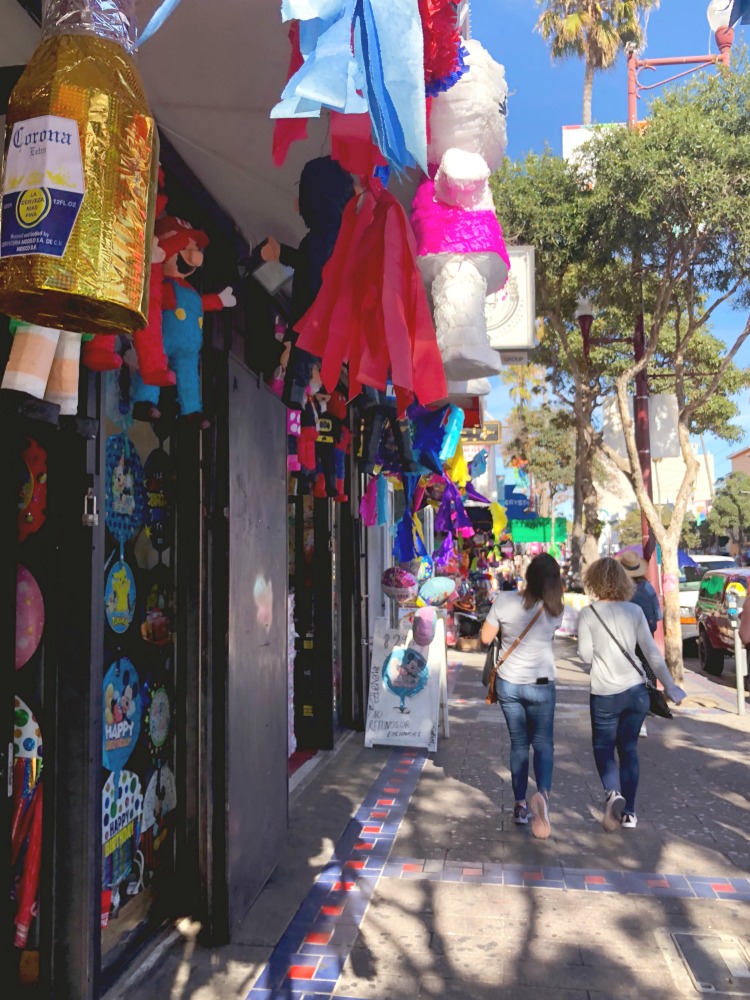 As someone who is navigationally challenged, I love a good guided tour. This 3 hour walking tour gives a real sense of the flavour of the area, not just of the food but of it's rich cultural and architectural heritage too. It celebrates the area's Latino influence but also highlights the social and cultural diversity that can be found here today. This small group tour includes all eats and treats, a great guide with local knowledge and no matter how popular the food stop, there's no waiting in line!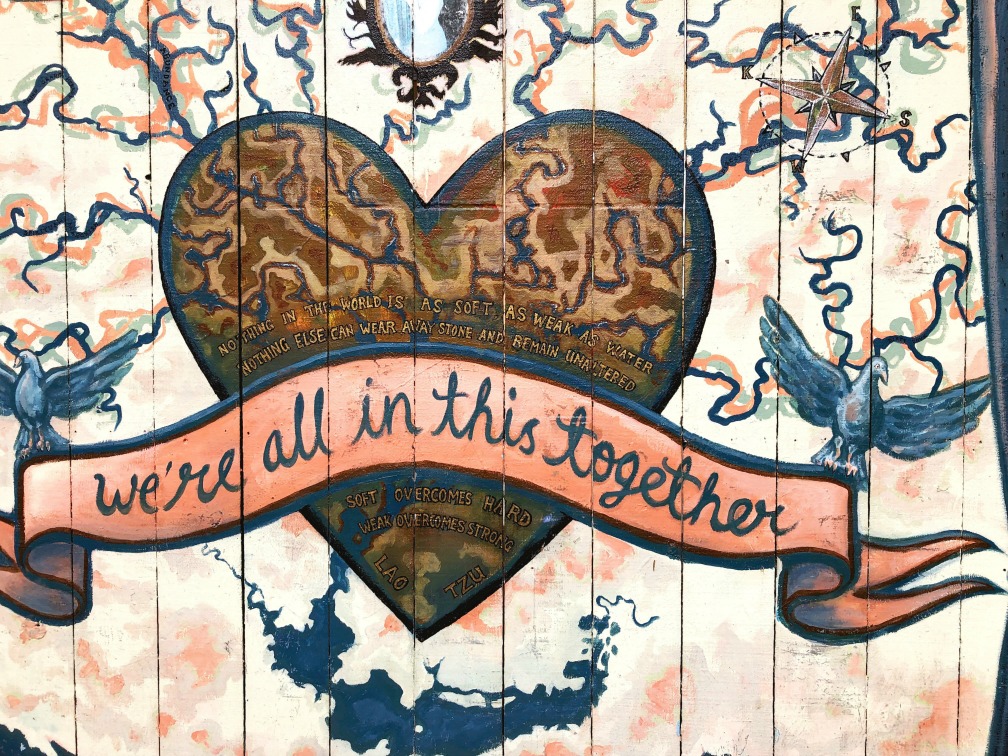 I make it to the meeting point the Mission Cultural Centre and I take a minute to look up at the stunning Spirit of the Arts mural. It was actually painted in 1982 but it's looking pretty fresh because as it gets a lot of sunlight,  it gets an annual makeover every year.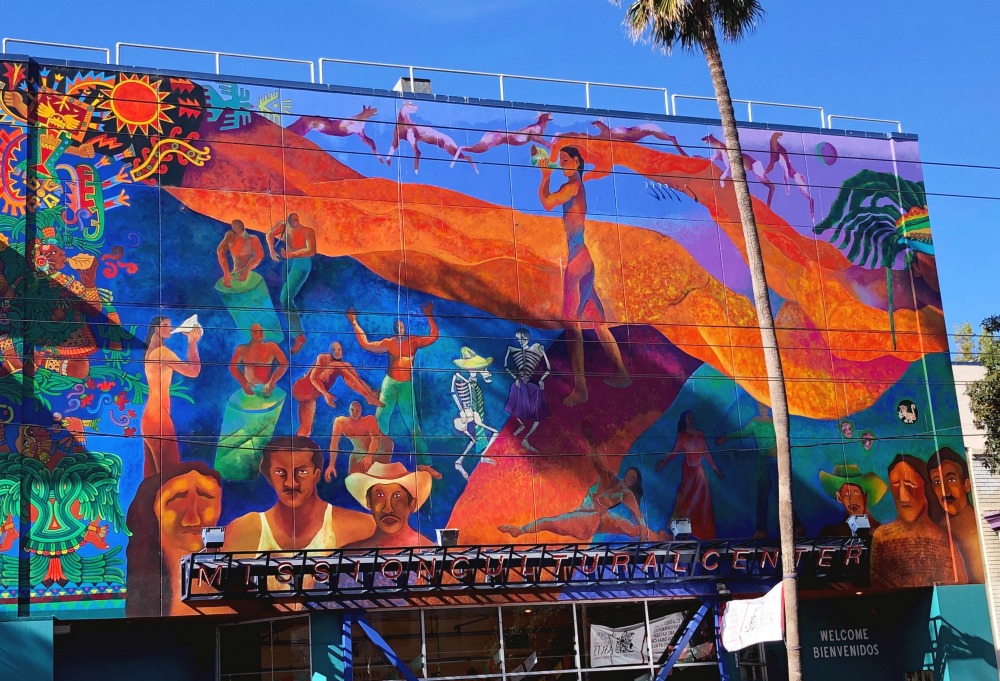 We meet our guide Carly, a San Francisco native who is like a walking guidebook. There are seven secret foodies on this tour and when Carly tells us that the Mission is one of the flattest neighbourhoods in San Francisco, it's like music to our ears because the hills of San Francisco are totally extra!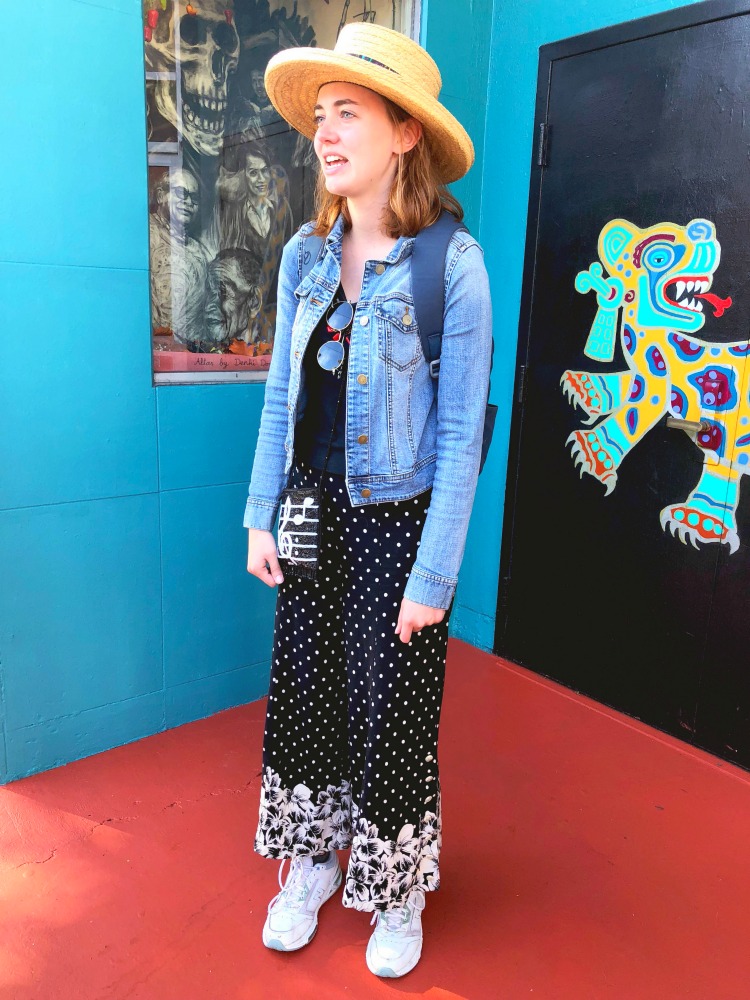 As it is, we don't have to go far to our first stop –  a local institution and one of the most famous taquerias in the Mission. It's also one of the most popular if the queues are anything to go by! The place has only just opened and the line is already out the door. We score a table and get to know our fellow foodies while Carly brings the burritos. Packed with meat and beans, this totally hits the spot – burritos for brunch are totally a thing!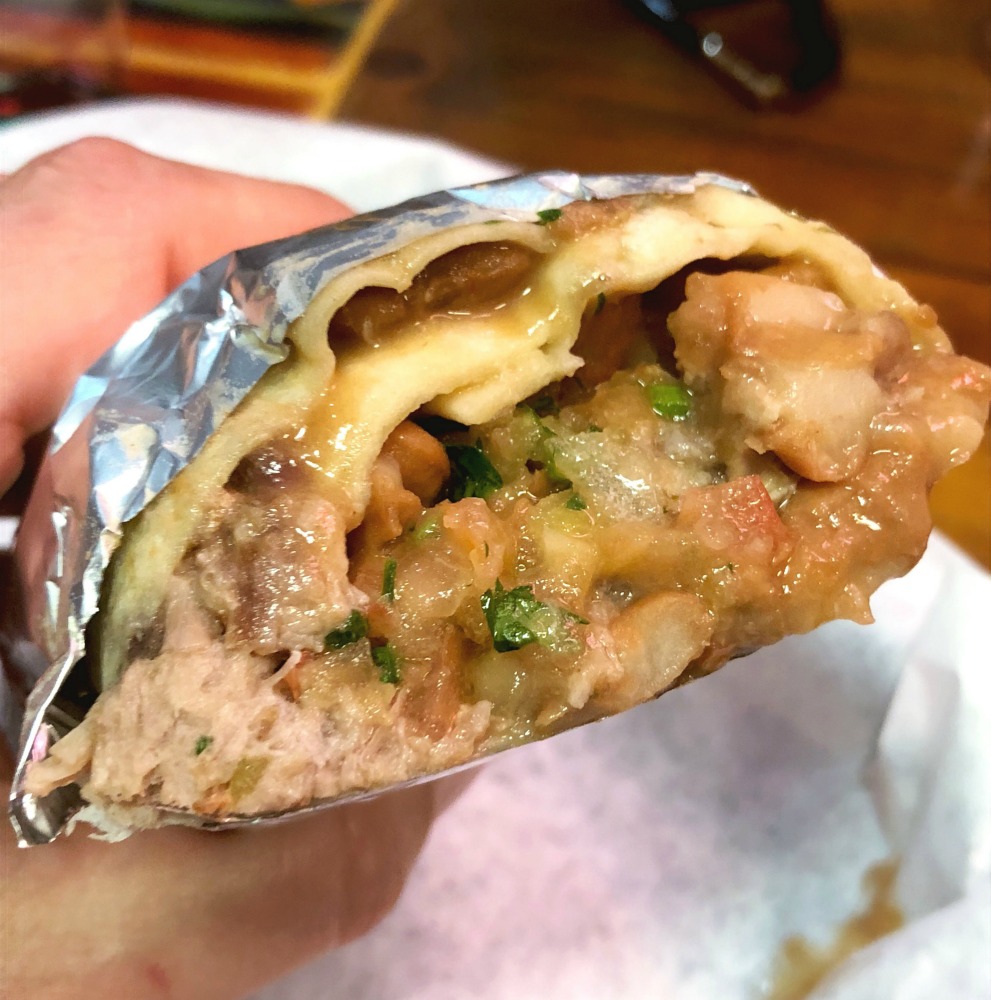 Our next foodie find is right next door – it's an incredible Italian bakery with a mouth watering selection of baked goods. Carly buys us something sweet to enjoy for later because you know how it is, you can't eat dessert before dinner!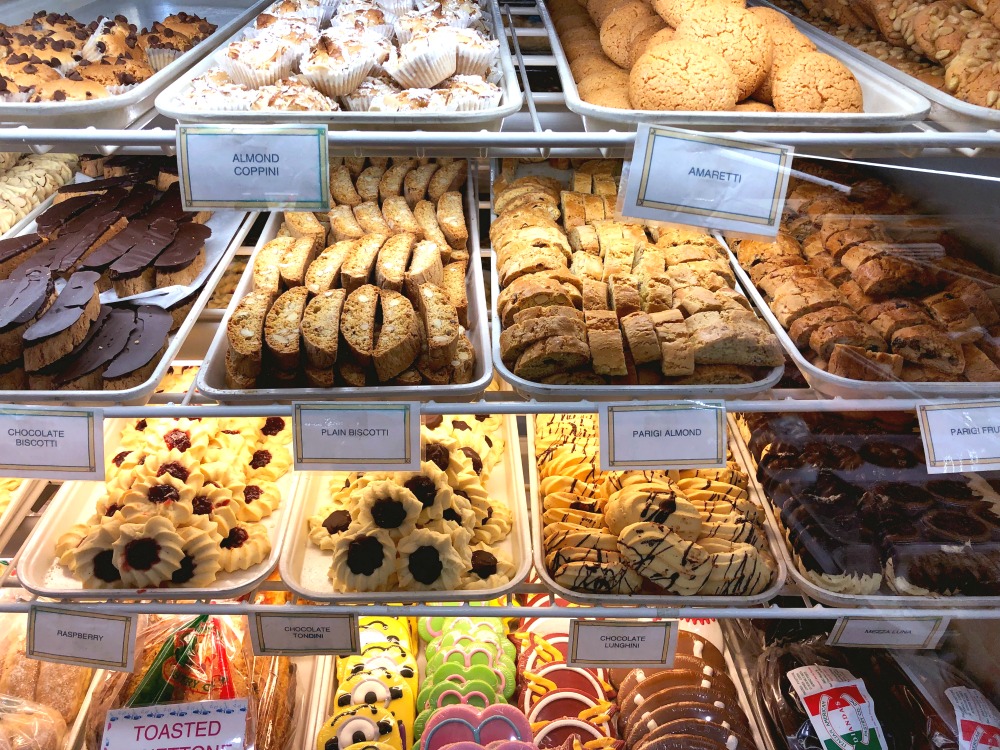 We stroll along Mission Street also dubbed San Francisco's faded "miracle mile" and stop at a tiny Filipino restaurant which is so small if you blink you'll probably miss it. Carly delivers big flavours from such a small space. We eat these Filipino style spring rolls with sweet chilli sauce on the sidewalk and they're totally delicious.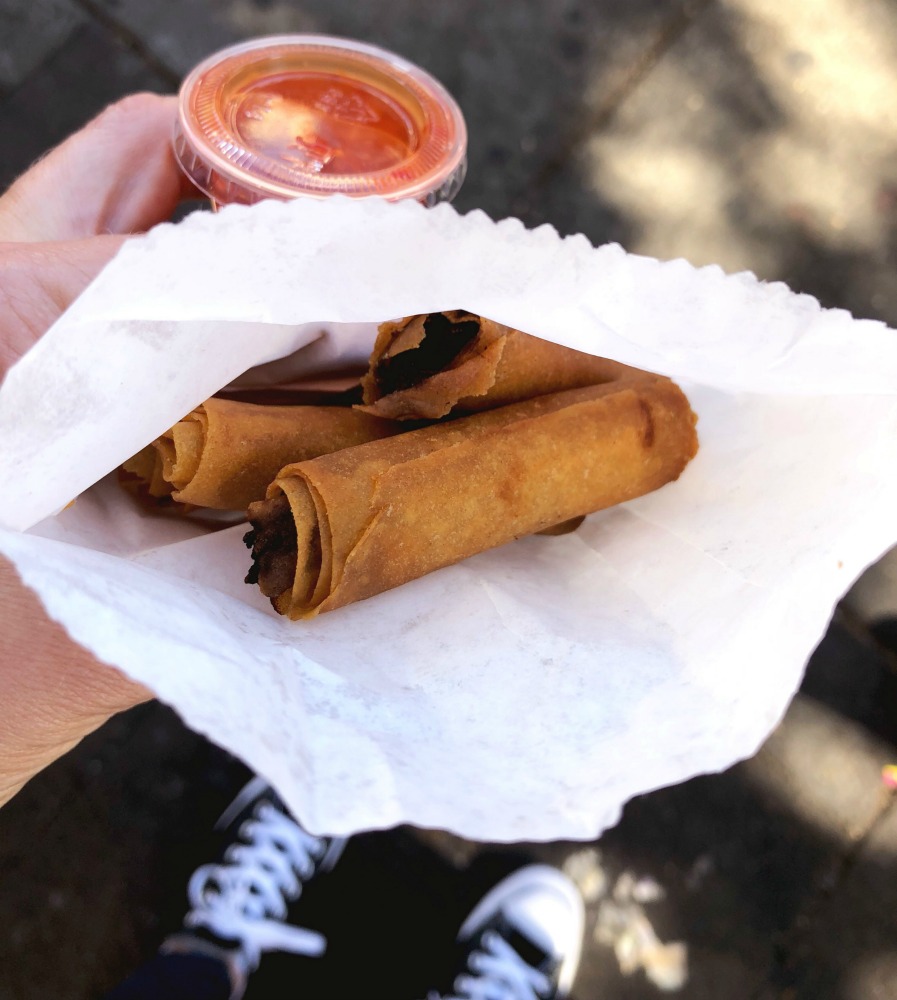 The Mission is a neighbourhood full of contradictions. Bustling Mission Street is lined with restaurants, variety goods stores and street vendors but head one street west on Valencia Street, it's all trendy coffee shops, quirky boutiques and more hipsters than you can shake a stick at. It's a world of difference but only a street away.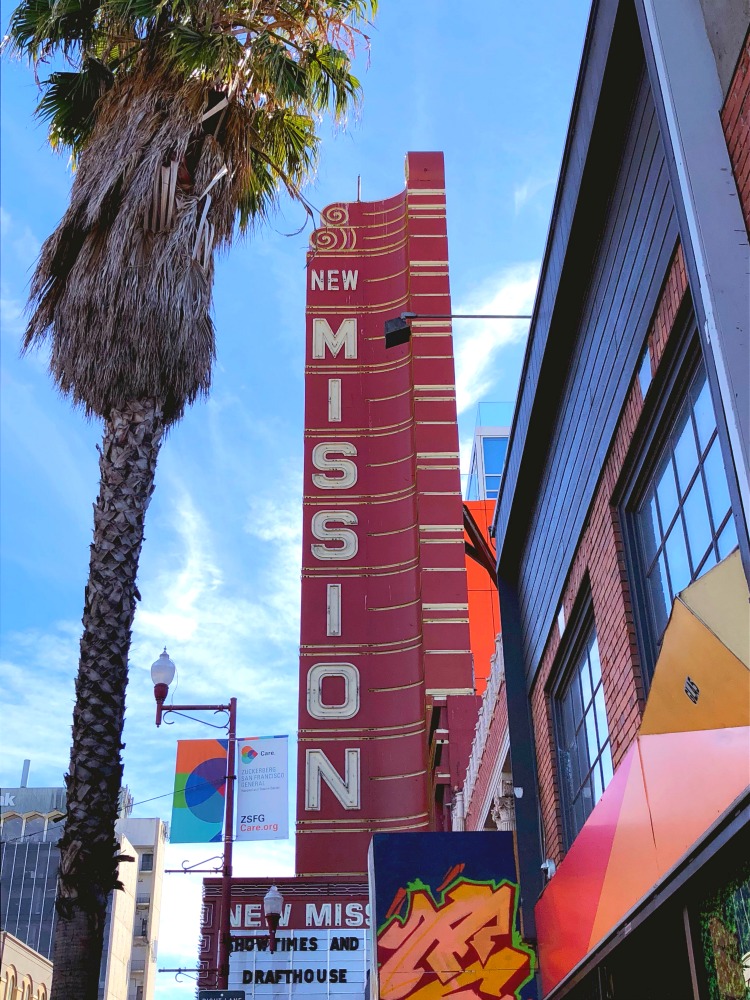 After taking a walk on the quiet side down some side streets that are so quiet it's hard to believe you're in the city, we head to our third food stop, grab a seat at the bar and get to choose if we want to chow down on chowder or oysters. I go for the chowder which is delicious but the extensive oyster menu and the oysters themselves are especially impressive.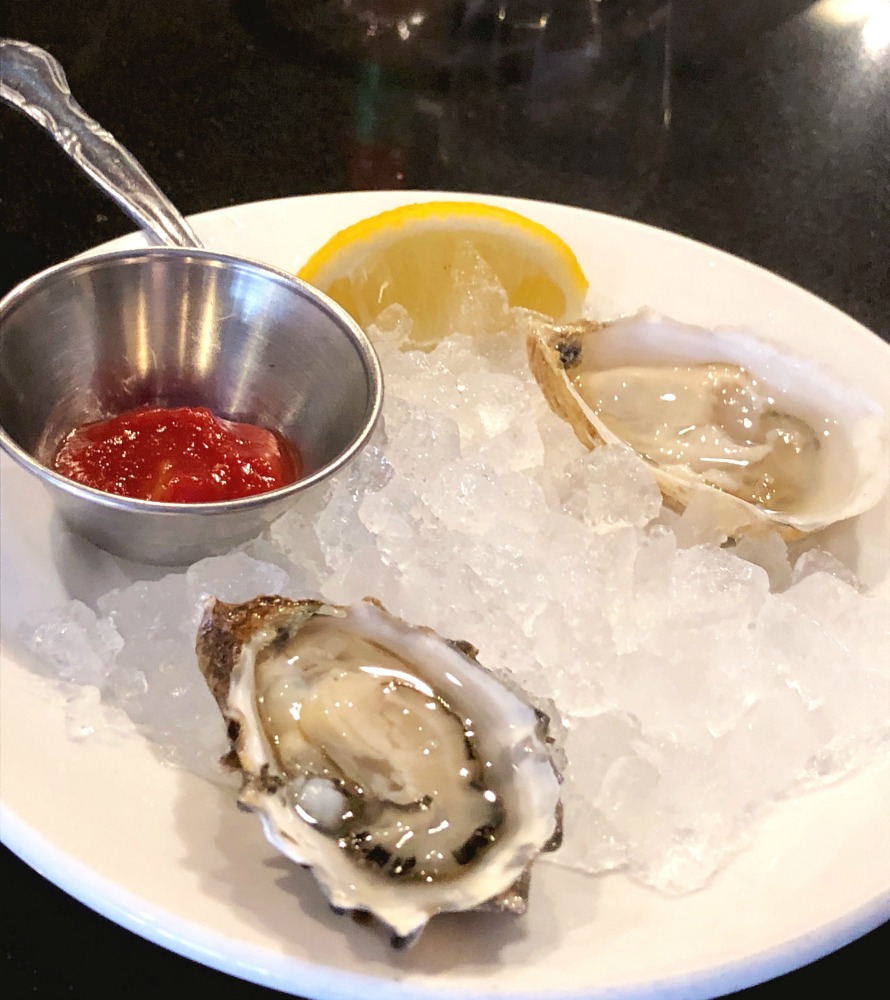 The Mission is like one large neighbourhood canvas, there is amazing street art everywhere but Clarion Alley is like the Mission's very own open air art gallery. 700 murals have been created here since 1992 and this tiny street receives over 200,000 visitors a year. The mural project is grassroots and community based and many of the murals here have powerful political, economic and social justice messages.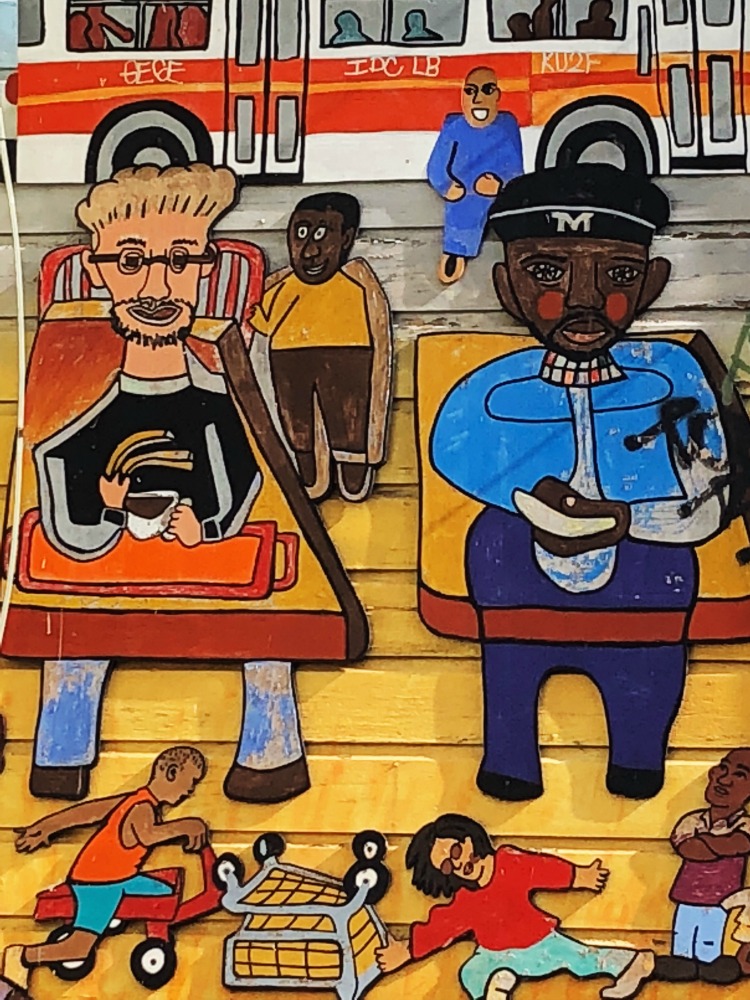 We head back to Valenica Street with the hipsters and eclectic boutiques and stop at a hole in the wall Vietnamese place for some banh-mi. This delicious baguette is filled with meat, salad, chillies and lots of coriander. However, I'm  feeling a little full and even I am unable to finish it which is a shame as it's all kinds of delicious.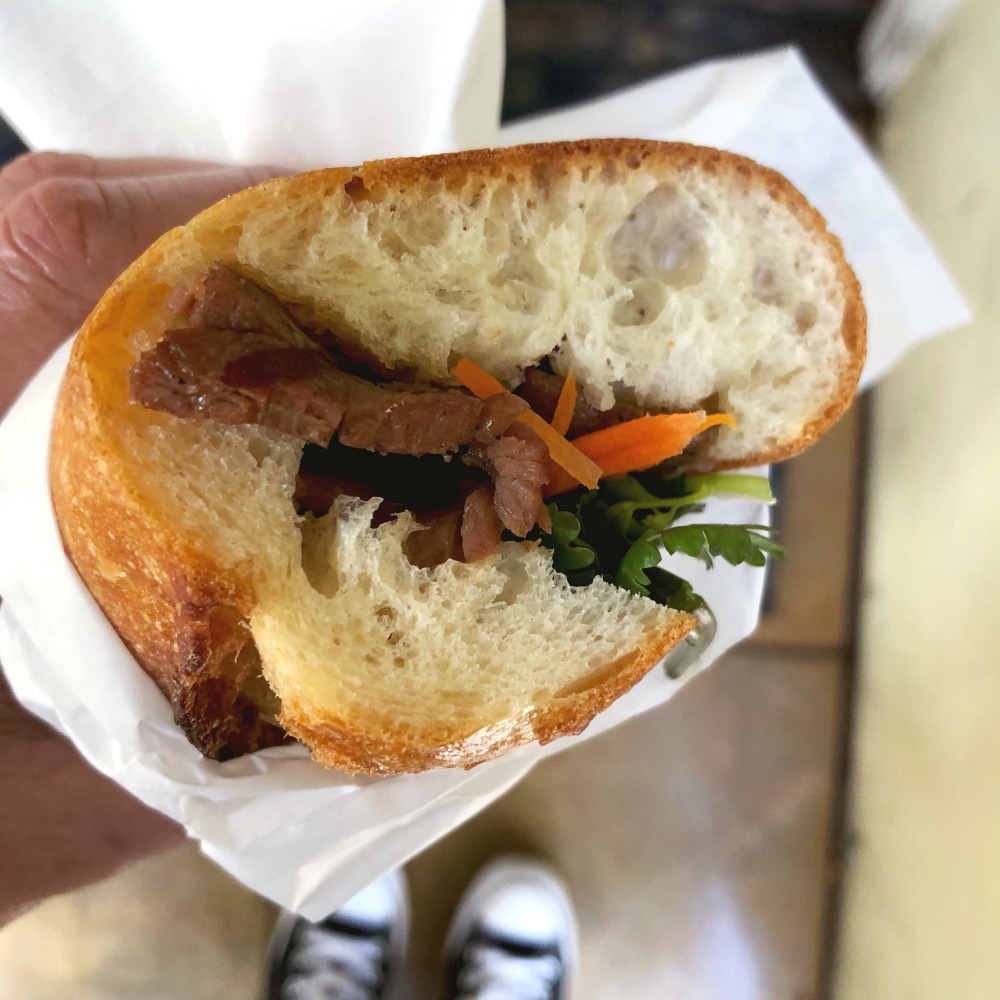 Painted by four women, the Maestrapeace mural on the Women's Centre with images of cross cultural goddesses and women trailblazers is really  a sight to behold. Yet, this is so much more than a beautiful building. The centre has worked with over 170 women's organisations since it opened in 1979 and continues to support women helping with immigration, job seeking, taxation, computer skills, benefit assistance and food banks. As if that's all not enough, apparently it's the cheapest place to get married in town!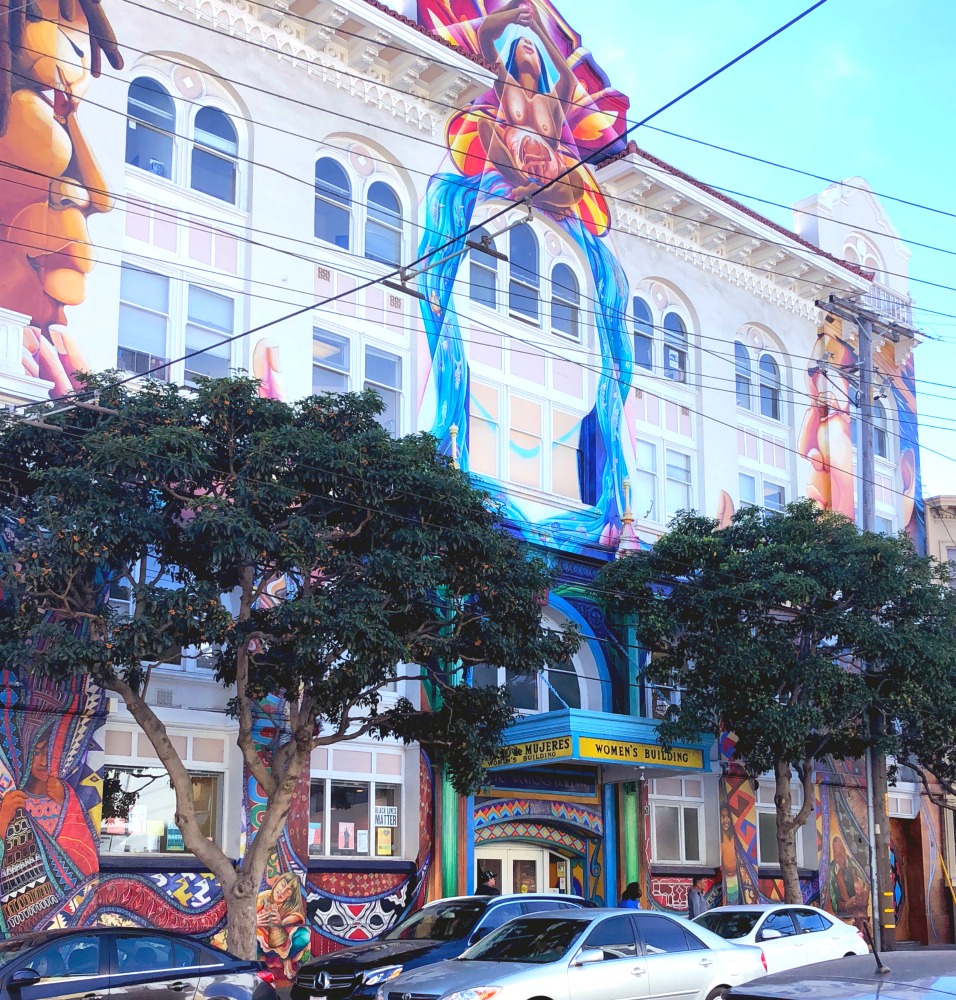 We stop across the street at this sweet spot for a scoop of salted caramel ice cream and an almond cookie from that Italian bakery. This famous organic creamery has long been on my To-Eat list and it doesn't disappoint!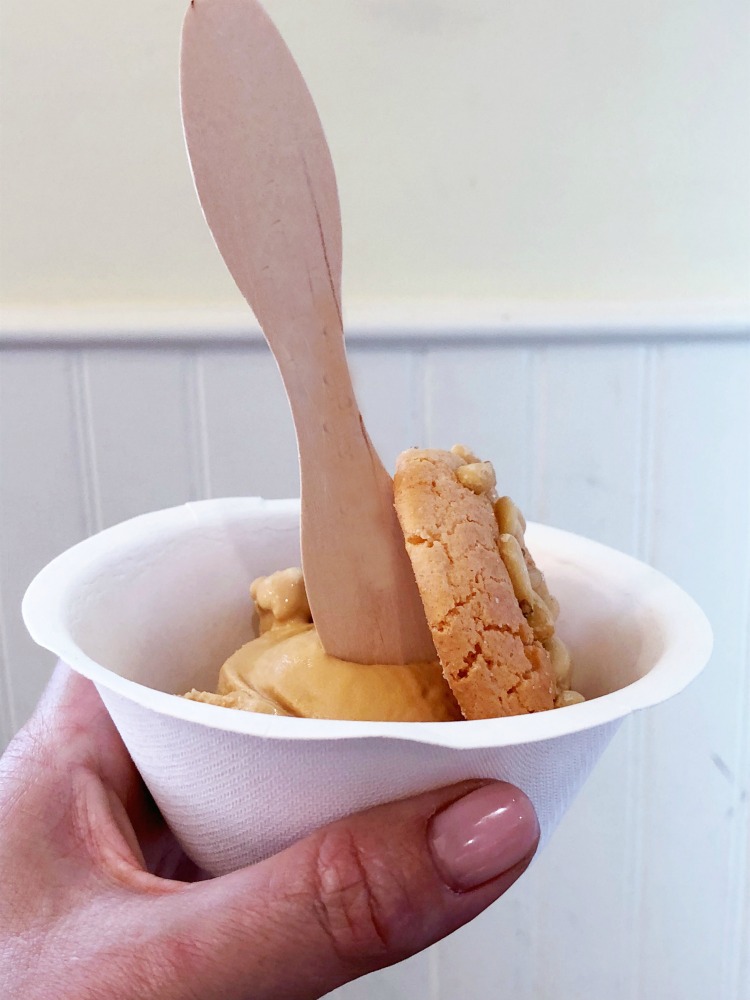 Fuelled and cooled by the ice cream, we head across the street to  Dolores Park. This beautiful green space has tall palm trees, a soccer field, six tennis courts, one basketball court, a multi-use court, a playground, and two off-leash dog play areas. However, we walk up the hill to the south west corner for the best views of downtown and the quintessential group photo.  Then with full bellies, happy hearts, local knowledge, top tips and each other's email addresses, we head off on our merry way.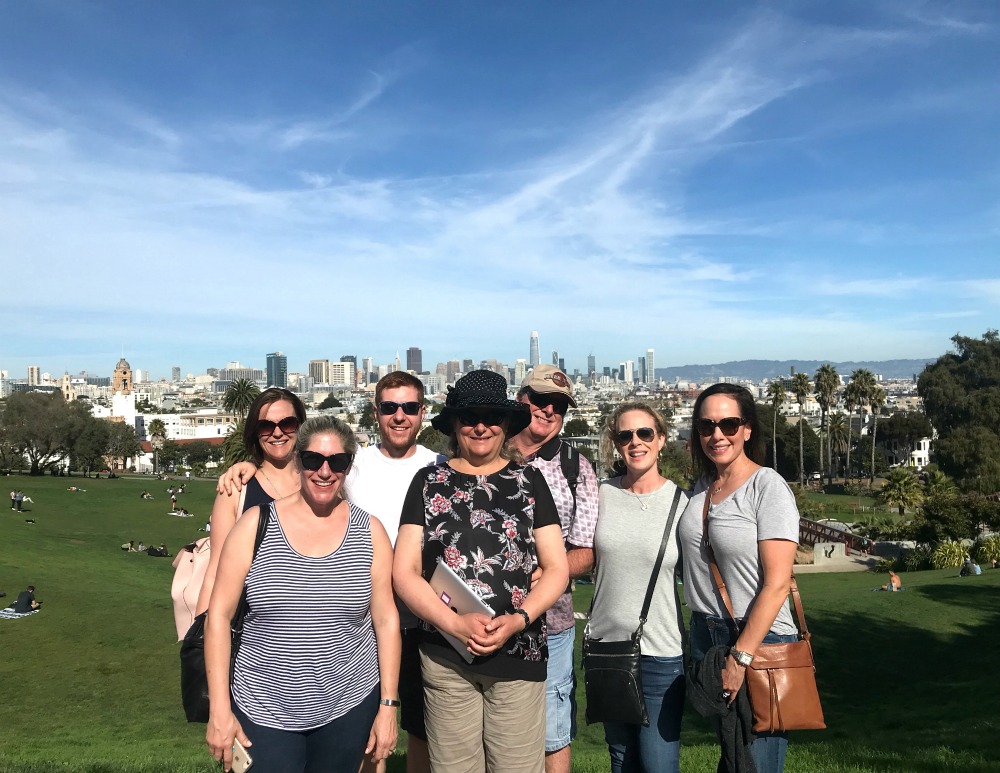 Know before you go – Secret Food Tours San Francisco
3 hour tour  – $69
Price includes all food
Book your spot here
I explored the Mission as a guest of Secret Food Tours San Francisco  but all opinions are honest and my own.