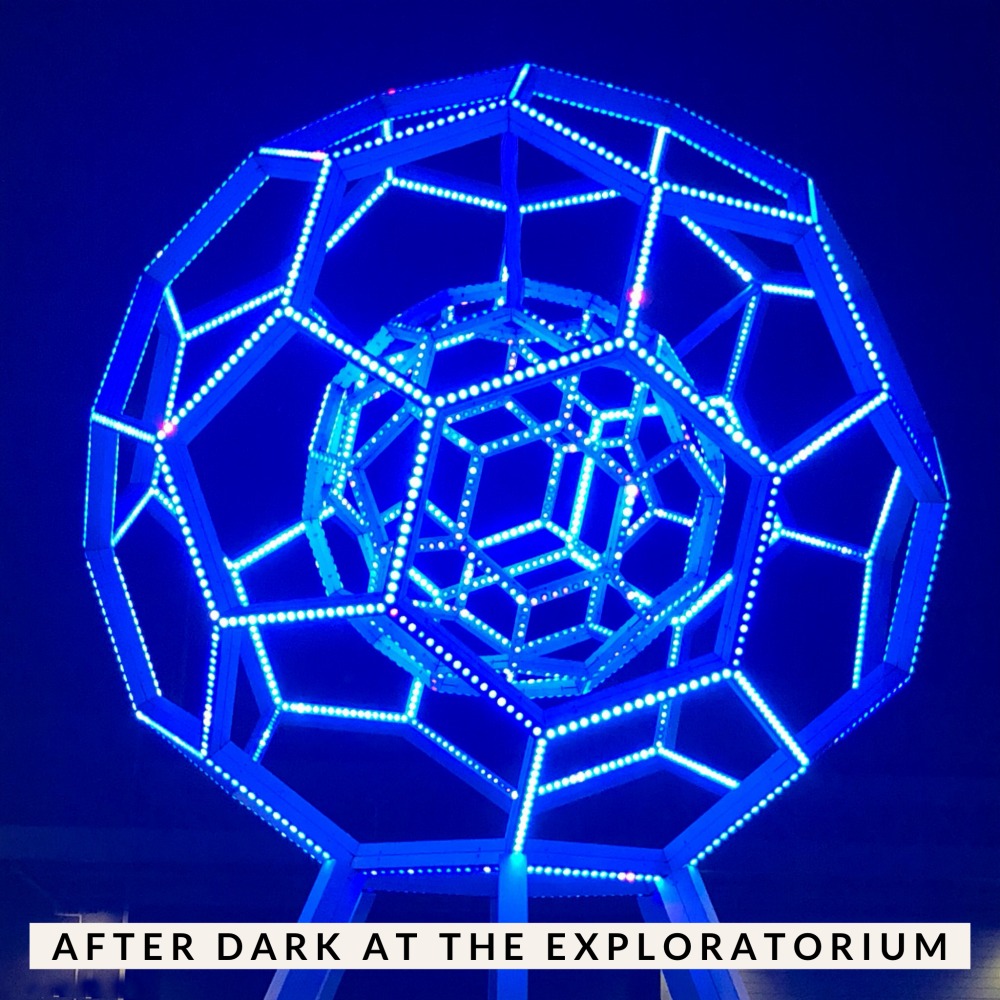 I've been to San Francisco four times but this was my first experience of the Exploratorium and I enjoyed it  After Dark. In fact, I loved my first experience so much that  I went twice in my two week visit! Yes, it's that good!
Of course, you can get hands on with the amazing exhibits in the daytime Tuesday through Sunday but every Thursday night the Exploratorium opens it's doors to over 18's for their After Dark Thursdays programme. The Exploratorium is so much more than a museum – it's an interactive exploration of art, science and perception on a huge scale. At this adults only program you can lose yourself in over 650 exhibits – think outsize kaleidoscopes, mind bending mirrors and so much more!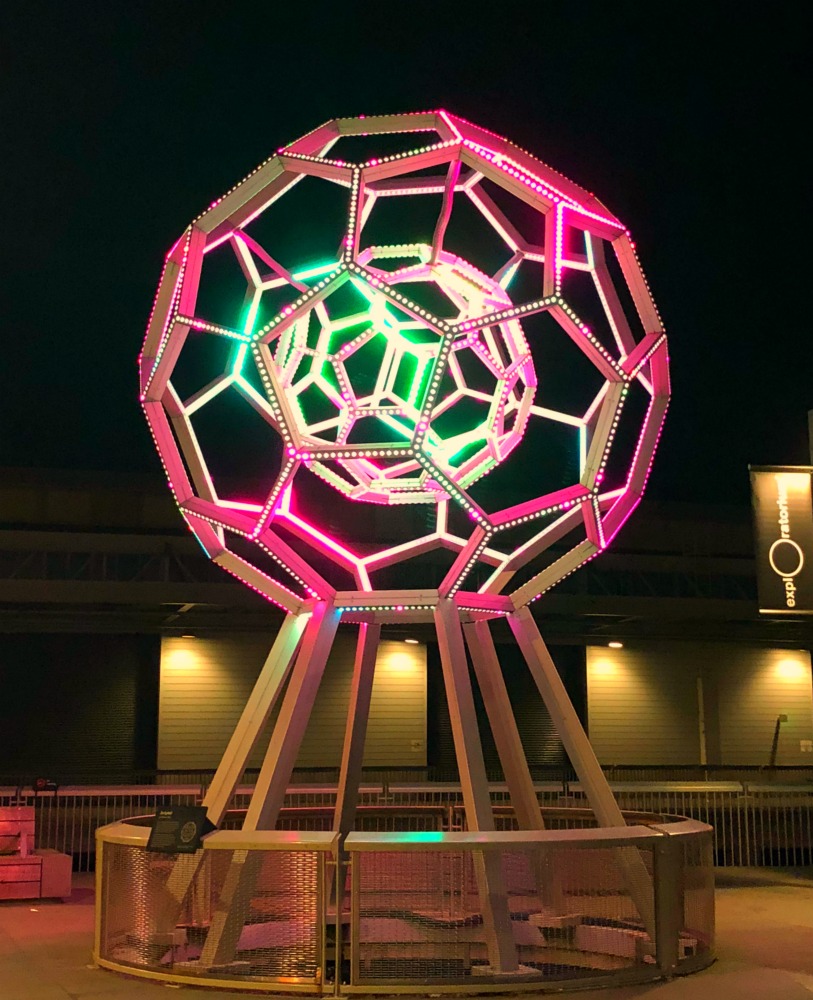 You can't miss this epic 25 foot sculpture, "Buckyball" on the plaza, it is made up of 4,500 LED nodes and  is animated by custom software to display over 16 million distinct colours. This iconic installation is just one of many dazzling light displays you can enjoy After Dark plus there's a  pop up bar, one of a kind activities and guest speakers. It's such a fun way to spend time with friends and it's definitely a date night with a difference. The Giant Mirror is one of our personal favourites. It was originally part of a flight simulator and it's size and almost perfect smoothness makes for the most amazing visual effects (and pretty fun selfies!)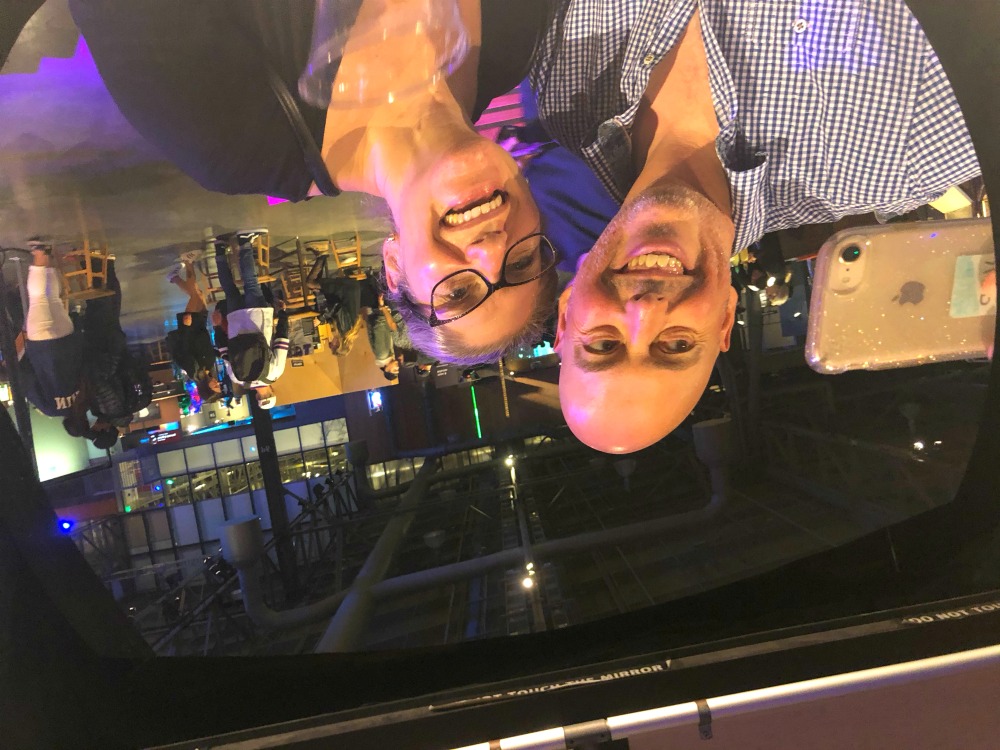 I can't get enough of the mirror action when I am with David and when I am with my friend Kat. Even my unstealthy photobombing can't wipe the smile of Kat's dial in the Self Centred Mirror!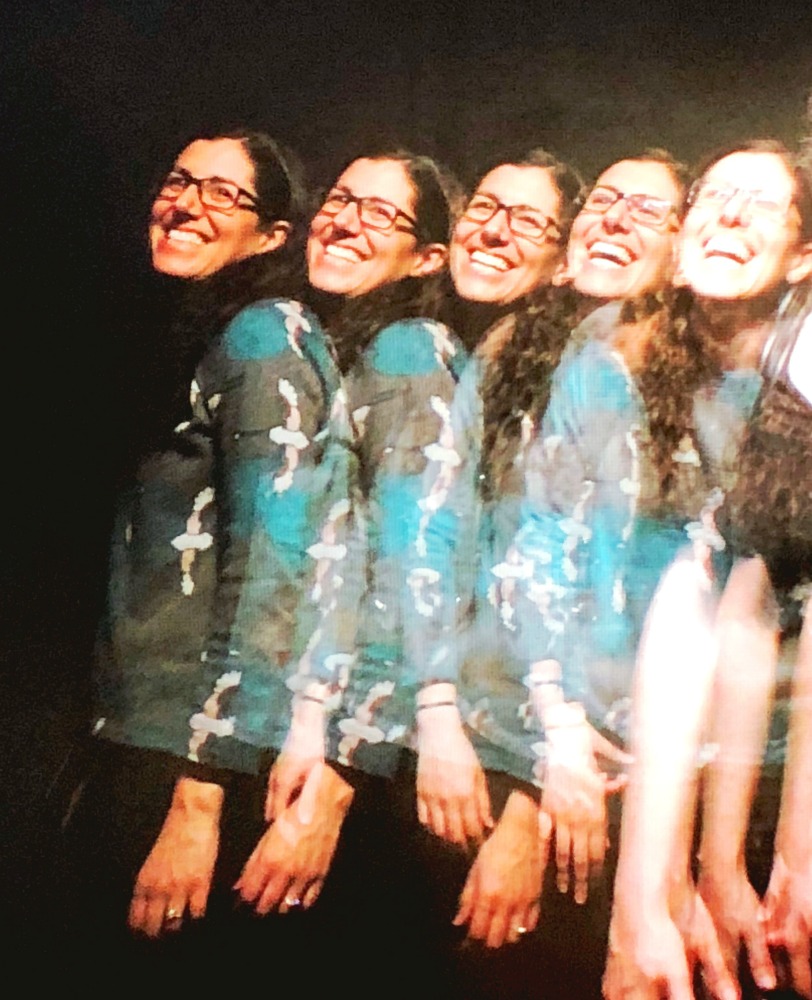 Not that I'm obsessed with mirrors or anything but  mirror writing and mirror tracing is much harder than it looks. Oh and did I say you can take your drinks around with you? Who has time to drink at the bar when there is so much to explore?!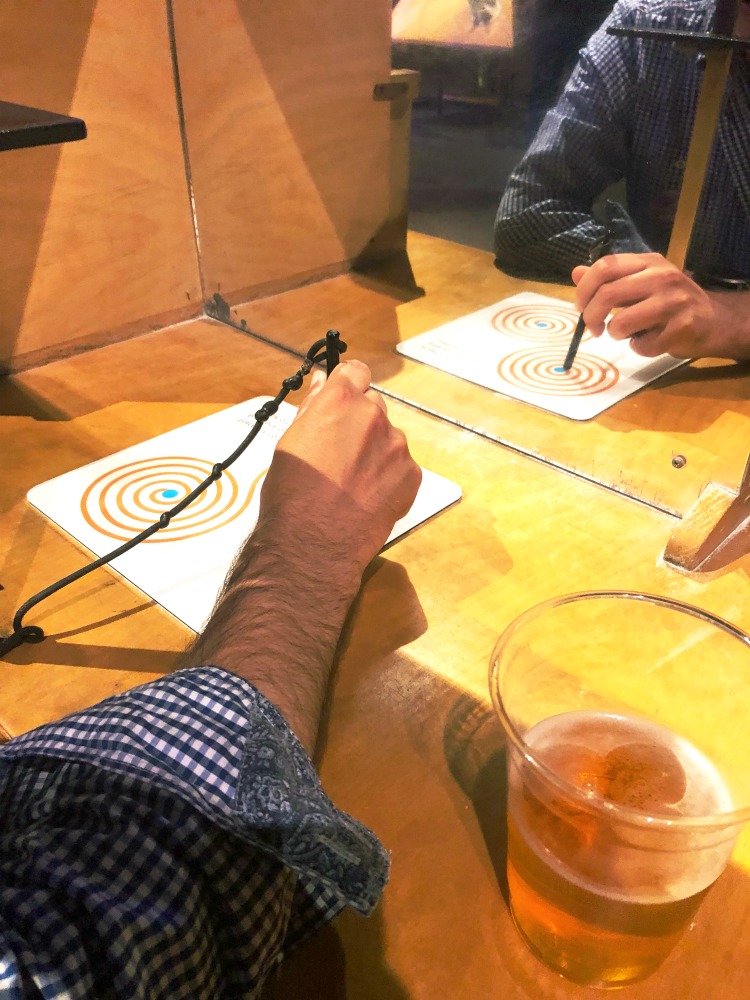 The Colored Shadows are a lot of fun too. Step in front of the wall and you can make shadows of so many colours that will hop, skip, jump and dance along with you!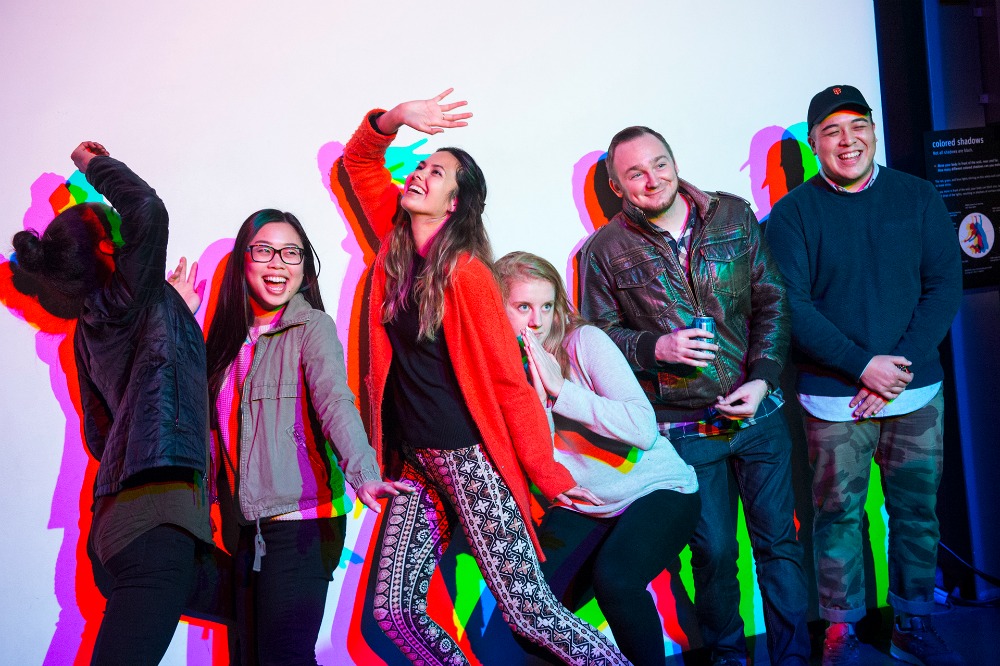 There are so many exhibits to experience here with galleries covering science, maths, the arts, astronomy, technology and data there's just so much to explore. And the fun isn't just indoors either. We head outside and  work up a bit of a sweat on the Bike Squirter – which is an upside down bike powered machine that throws ropes into the air. It's super cool!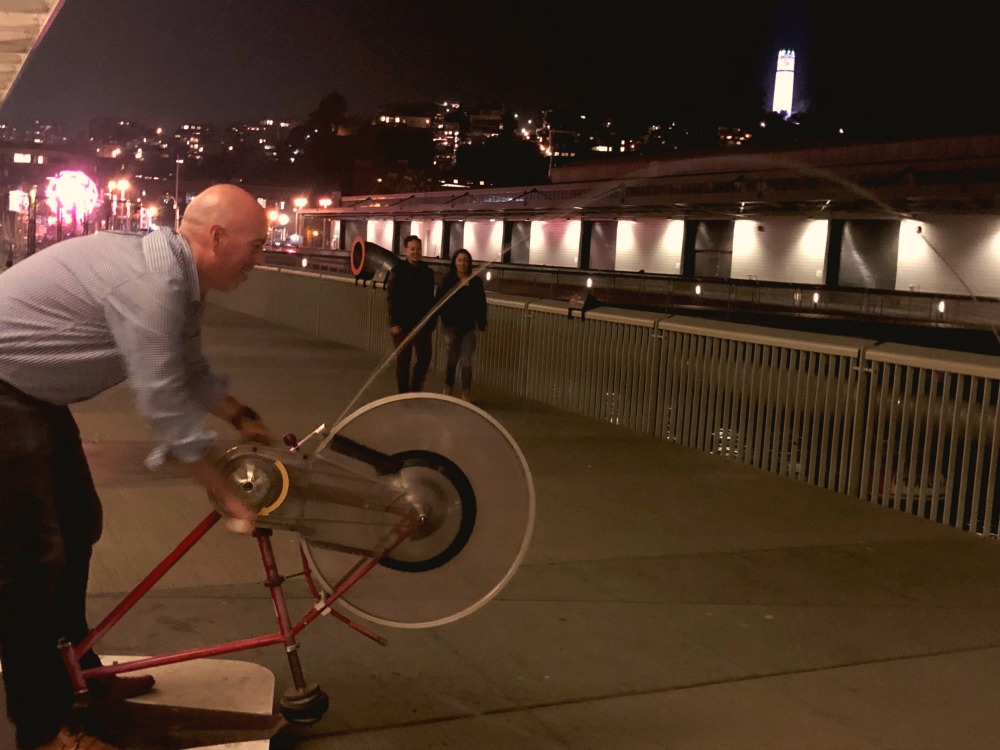 In addition to the everyday Exploratorium exhibits, there are a number of special individual and small group experiences with Exploratorium team members. These really bring some value added to the whole After Dark experience.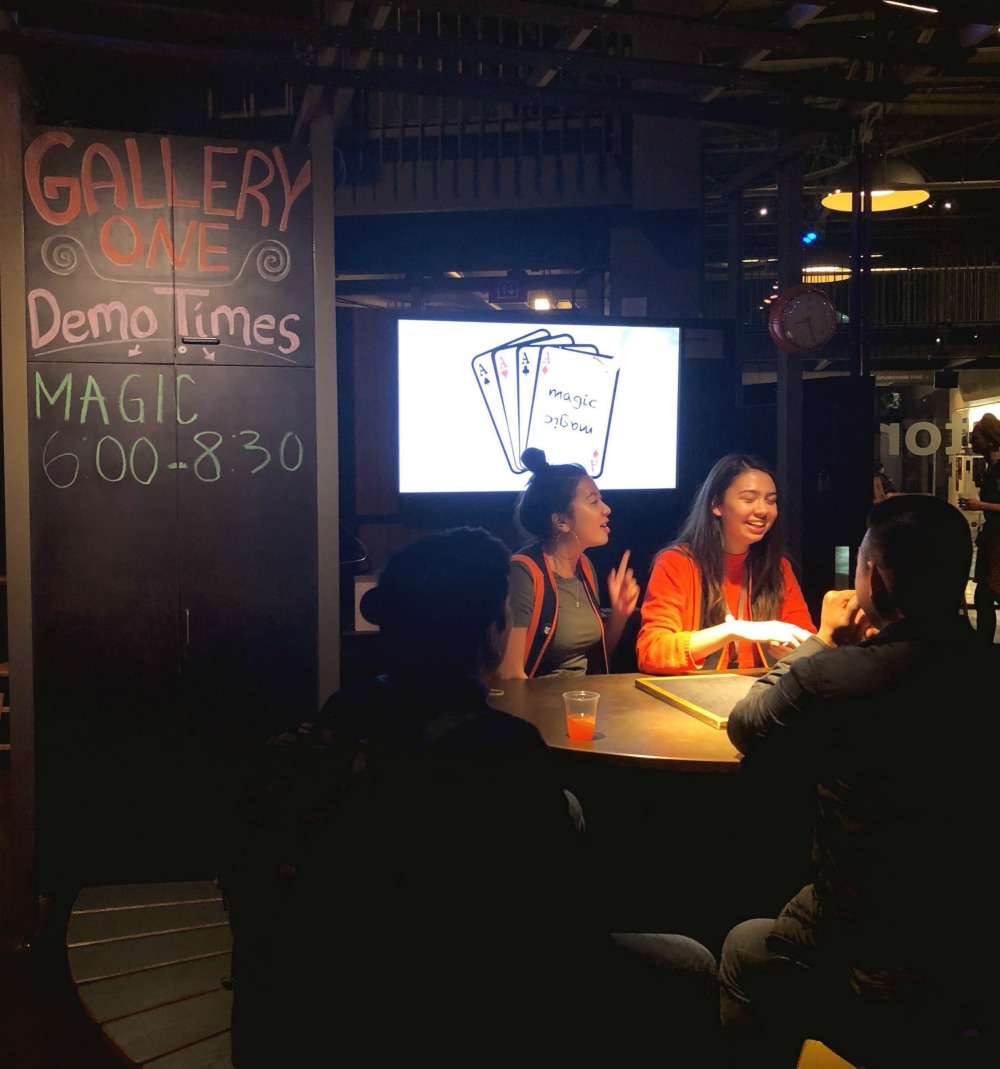 The new winter exhibition Curious Contraptions – Inside the Fairytale Factory (running until January 28) offers a fascinating insight into the mechanical sculptures known as automata – that's my new word for the day!  These wonderful machines are brought to life by handmade cranks and other simple mechanisms – each sculpture provides it's own mini drama and reflects it's maker's sense of humour. I'm mesmerised by the exposed inner workings and how these magical machines move.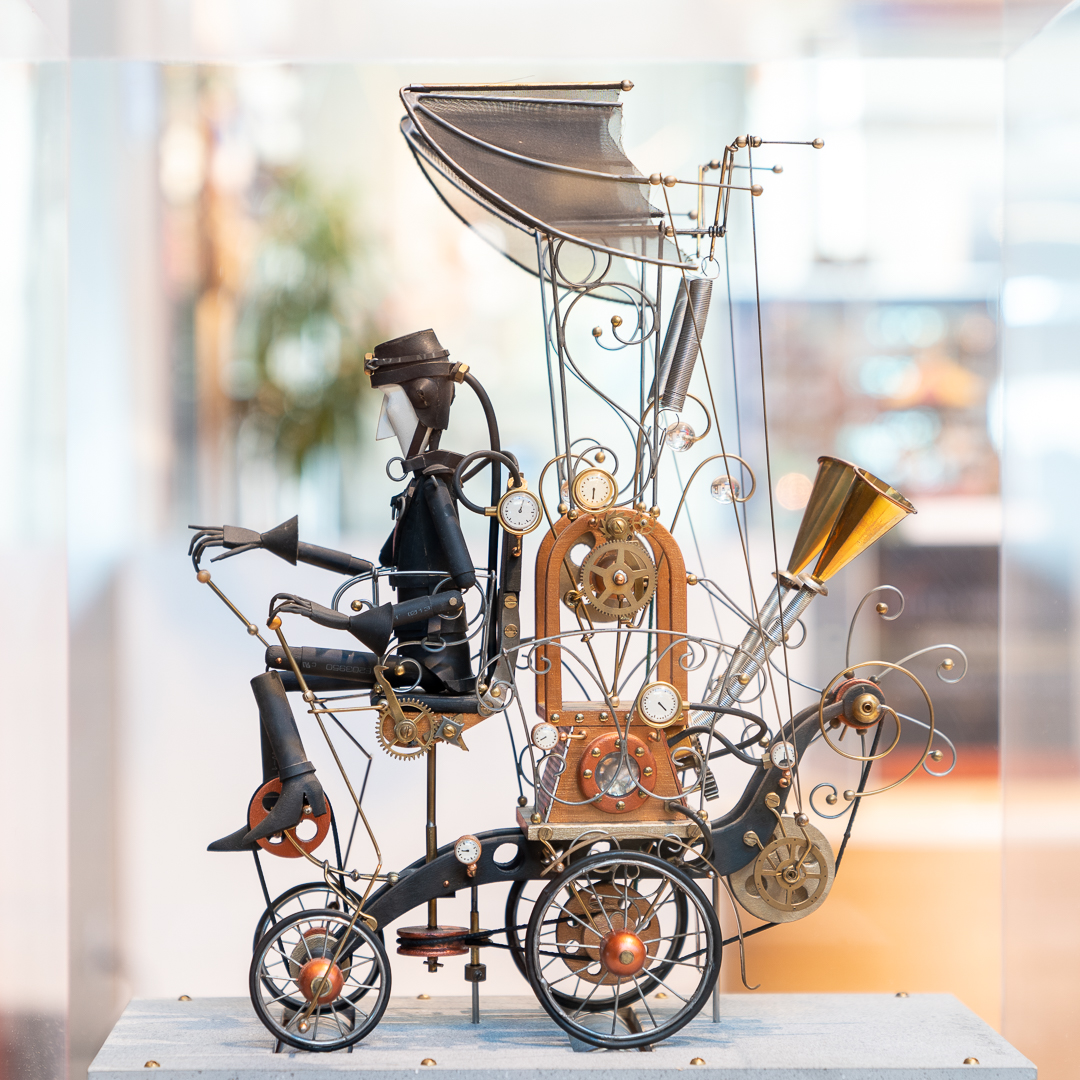 The exhibition is absolutely fascinating and one of the highlights is watching automata artist Keith Newstead at work. This brings a whole new meaning to junk modelling. Keith makes this handmade mechanical toy in under an hour – it's just genius! Trash automata, it's totally a thing.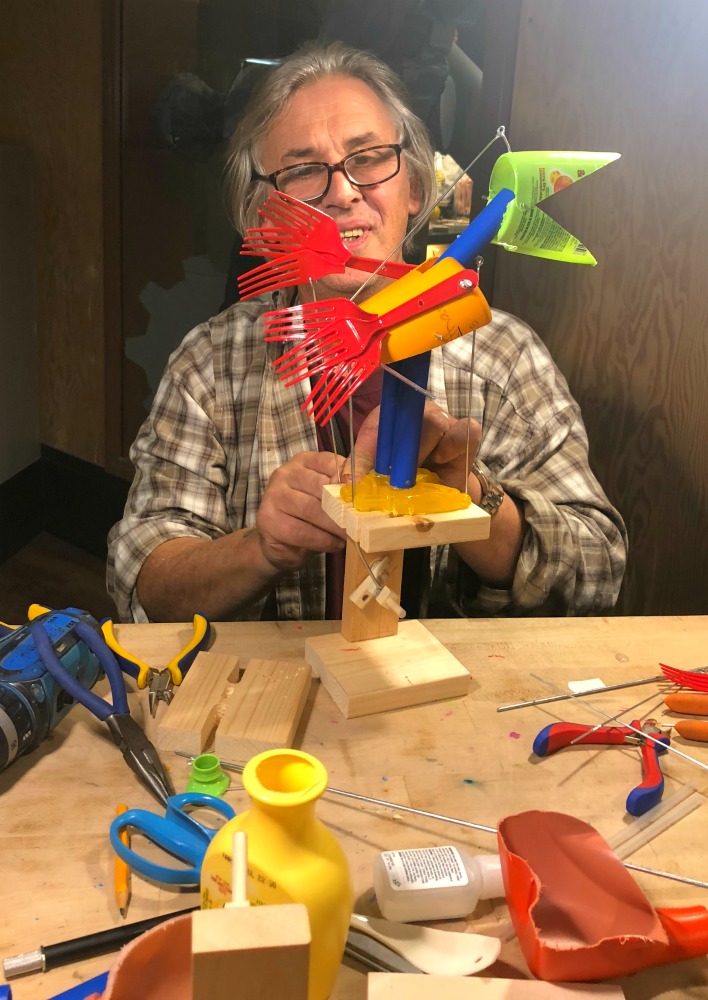 This goes to show that one man's trash really is another man's treasure and there are even drop in workshops where you can have a go at making some automata of your own.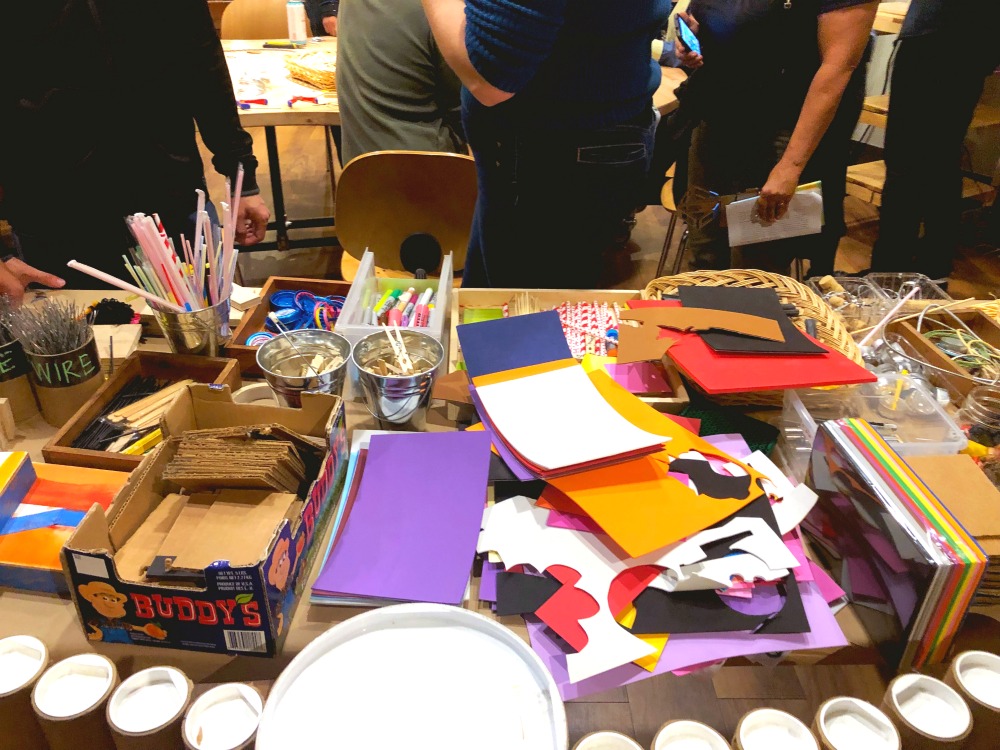 The After Dark sessions run every Thursday from 6-10pm, each with a different theme to get you thinking outside (and beyond) the box. Tickets are fabulous value at $19.95. There really is so much to see and do here, you'll need the full four hours if you want to see and do it all!

Of course, if nocturnal is not  your style or you want family fun, the Exploratorium also makes a great day out. This is an enjoyable experience for all ages because let's face it, you're never too old to be curious!
Would you enjoy a night out at the Exploratorium? Have you ever had a date night with a difference?

Know before you go – After Dark at The Exploratorium
Every Thursday 6 – 10pm
Over 18's only
Price $19.95 (Free for After Dark Members)
Book your tickets  here
We were guests of the Exploratorium  but all opinions are honest and my own.