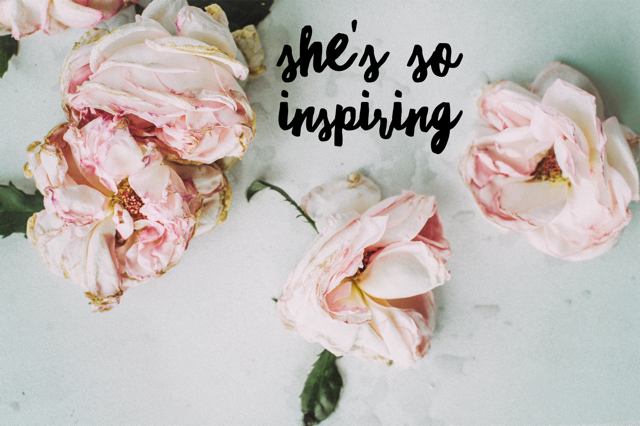 My life has been touched by some uber amazing women whose passion for life and the way they choose to live it have really inspired me. A few years ago, I started the She's So Inspiring series to showcase these amazing stories because I knew that they would inspire others. Some of these inspiring women are bloggers, some are not, their lives are all different and they are all incredibly special. I am so honoured that they are sharing their stories and sprinkling a little bit of their awesome right here. May you be wom-inspired!
Meet Lucy Bloom.
Lucy is a writer, speaker, adventurer, explorer and CEO who motivates, inspires and leads by example, dancing to the beat of her own drum and living her best life. I actually can't remember how I first discovered Lucy online but her name has been on my to-interview list and I've been fangirling her in a lurky – not stalky – kind of way for quite some time. When I heard that Lucy's new memoir Get The Girls Out was due to be released, I knew that there would be no better time to pop the questions… And so I did.
Meet Lucy. She's so inspiring!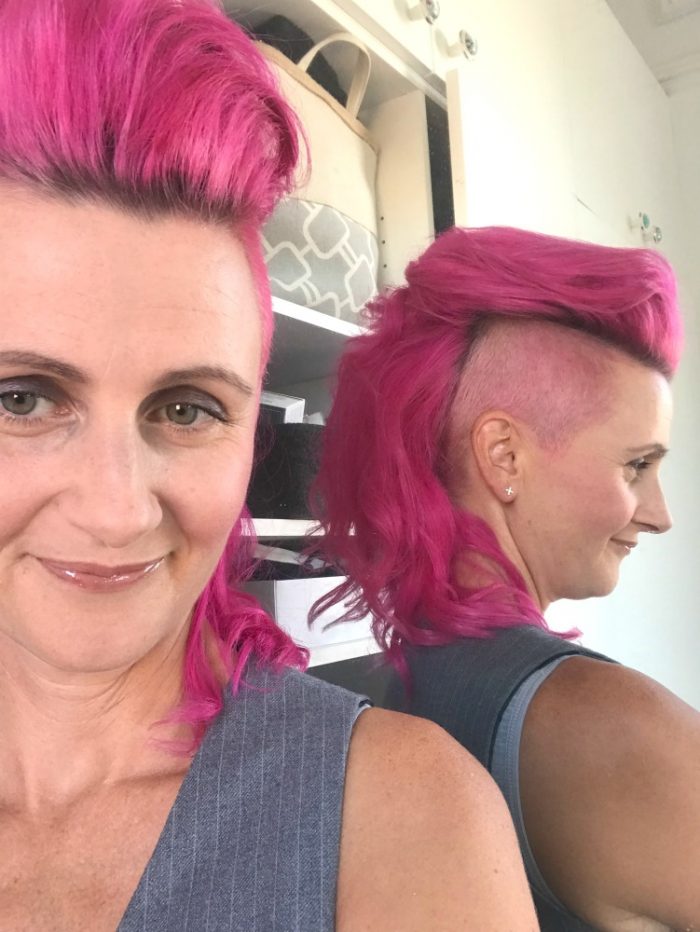 Tell us a bit about yourself.
My name is Lucy Bloom and I'm a writer, speaker and consulting CEO. I speak on courage, failure, transformation and doing business differently. In the past I have been the CEO of some international aid charities and before that I ran a boutique advertising agency for 20 years.
I have just published my second book, Get The Girls Out: a memoir of love, loss and letting loose (HarperCollins). That took four agonising years to write and I can't tell you how happy I am that it is done and people are reading it and enjoying it. My deepest wish is that when people read my story, they are moved to do the things that blow their hair back, to explore and let themselves loose in all the best ways.
I have a serious addiction to adventure. My next goal is to hike the Larapinta trail. I try to visit a new country every year and I kayak 100km a month.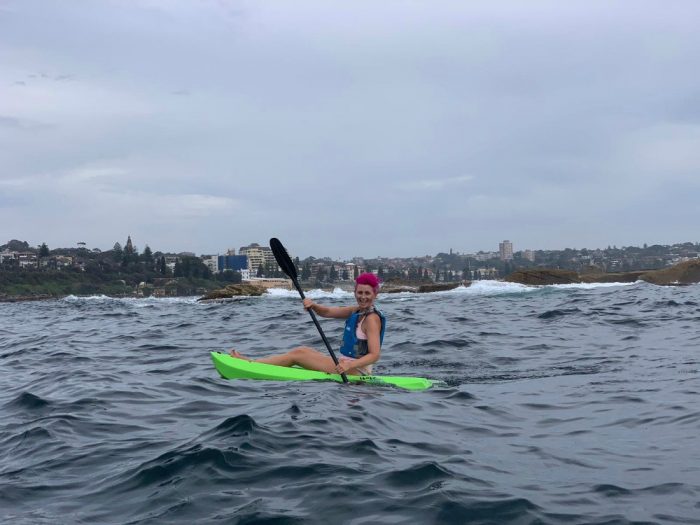 Tell us 3 things you are and 3 things you're not.
I am interested in diverse perspectives.
I am broadminded and non-judgey unless you're a racist fool.
I am easy to spot.
I am not interested in running for political office.
I am not someone who can be owned.
I am not a party animal.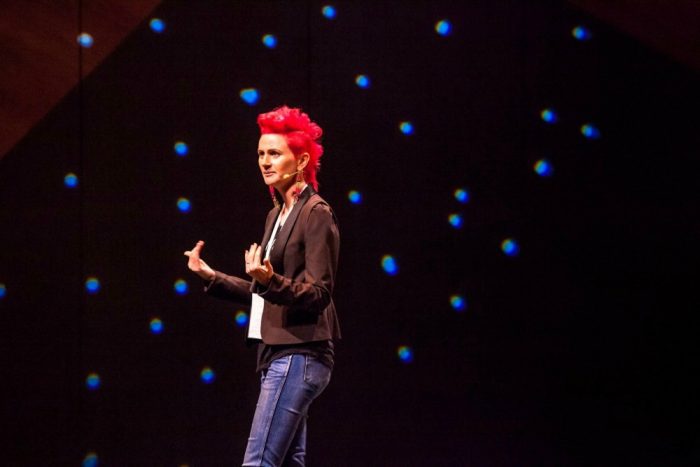 Complete this sentence, ____________________ changed my life. How and why?
Divorce changed my life. I went from living with my husband in the 'burbs with three kids, in a big house with a pool and a vegie patch, to living alone and wrestling with the shit sandwich of shared parenting. It changed my life so dramatically after 20 years of marriage and eleven years of parenting together. I made my life much leaner with less stuff and now I focus on enjoying the peace and quiet rather than desperately missing my kids.
That was a bit of a sorry sack answer so here's a second one: Quick oats changed my life. It took me until I was 44 to find the perfect breakfast. Quick oats and milk then whatever on top: chia seeds, sultanas, pepitas. It a high energy breakfast that is super quick and turbo charges my day.
What has been life's greatest lesson?
I have learned that I am a terrible ass kisser. Terrible! If a contract or role requires ass kissing people, I will fail. Let me be clear: ass kissing is never earned. If it is legitimately earned, it is praise and admiration which is easy and natural to offer. I just can't ass kiss. So the lesson for me is to always avoid roles and opportunities that have a level of fakery or schmooze in them. I can't bullshit myself or the people I work with or work for. You earn your cred. Don't make me kiss your ass!
What is your biggest achievement?
I was the CEO of a charity funding a network of hospitals and a midwifery school in Ethiopia, and I raised $7M in less than three years. I will always be proud of that monstrous achievement against so many ridiculous odds.
I am also very proud of the program I created called Beer + Bubs: childbirth education for dads and the pub. I sold the business in 2013 but it's still going strong, preparing dads for their role in birth.
What has been your toughest obstacle and how have you overcome it?
Producing homemade humans was my biggest challenge. I have three kids and my pregnancies were hideous. I'd rather give birth every day than be pregnant and each pregnancy was worse than the last! The only way to overcome it was to give birth. During my third pregnancy I wrote a letter to myself to read if I was mad enough to consider a fourth. I stopped at three and
have never looked back.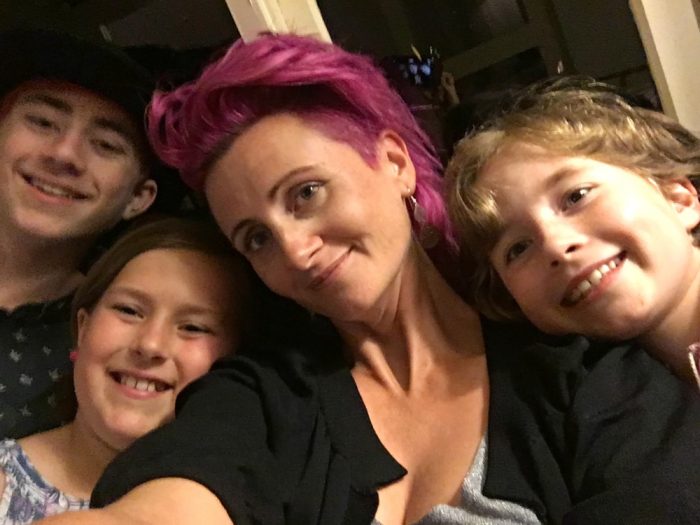 Viktor Frankl says "Those who have a 'why' to live, can bear with almost any 'how." Everyone needs a purpose, what's yours?
Honestly, my purpose is to live my life to its absolute fullest. I wanna die with no stone unturned. My purpose it to travel, learn, love and live.
What are your words to live by?
Do it with passion or not at all. I just can't bring myself to have a wishy-washy existence. My mum says I have been like this since I was a kid. One hundred percent on it, or zero interest. Focussed and energised or fast asleep.
If you could have any mentor, alive or dead, who would you choose and why?
I have an AWESOME mentor. His name is Michael McQueen and he is one of the most successful professional speakers in Australia. He has helped me focus my speaking career and lift my game and he does it with such open-hearted generosity.
If you could play hookie for a day what would be on your list to do?
I hookie whenever I like! This was a bit of a life goal: to get to the point in my career where no one owns me and I can choose the projects that float my boat and wag when I feel like it. Sometimes, if the sun shines on a Monday, I cancel all appointments and spend the day on the beach. I love a good nudie beach, a picnic and an arvo nap on the days I decide to opt out of all responsibilities. That flexibility works both ways. Today is a rainy Sunday and I am committed to staying in bed and working through my to do list on my lappy.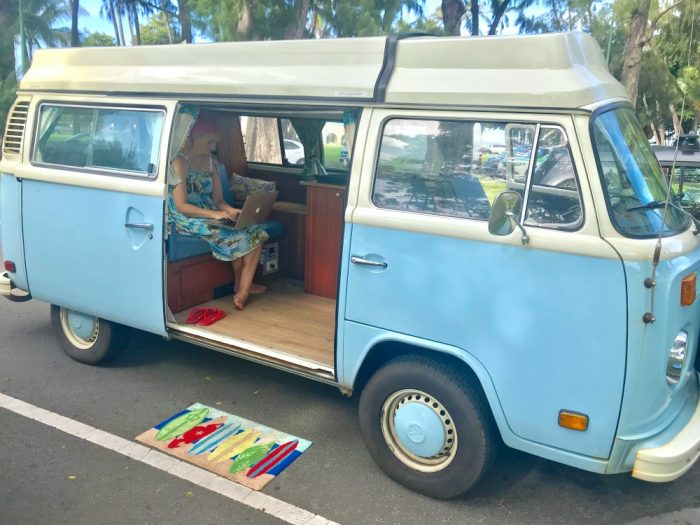 You give so much to others, what do you do to take care of yourself?
My thyroid crapped itself about 14 years ago and ever since, I have been very precious about how I spend my energy. No drama, no people who suck the life out of me, no all-nighters for work or to party. I also make sure I slip my body in the ocean every day.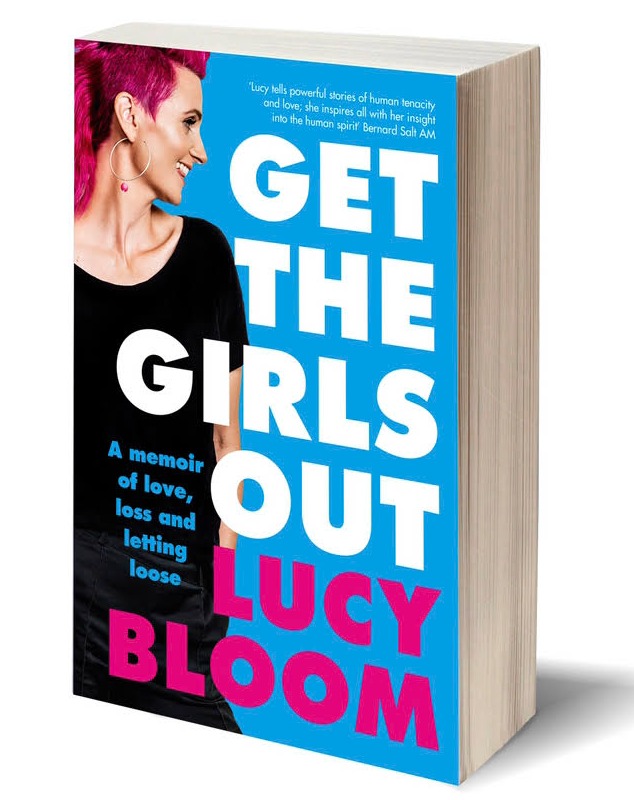 Thank you for sharing, Lucy
Let Lucy inspire you a little bit more…
on the blog
on facebook
on instagram
and on twitter
and check out her new book Get The Girls Out
Linking up with Denyse for Life This Week
* Some of the links in this post are affiliate links. If you click to buy the item, I make a little commission but you don't pay any extra.