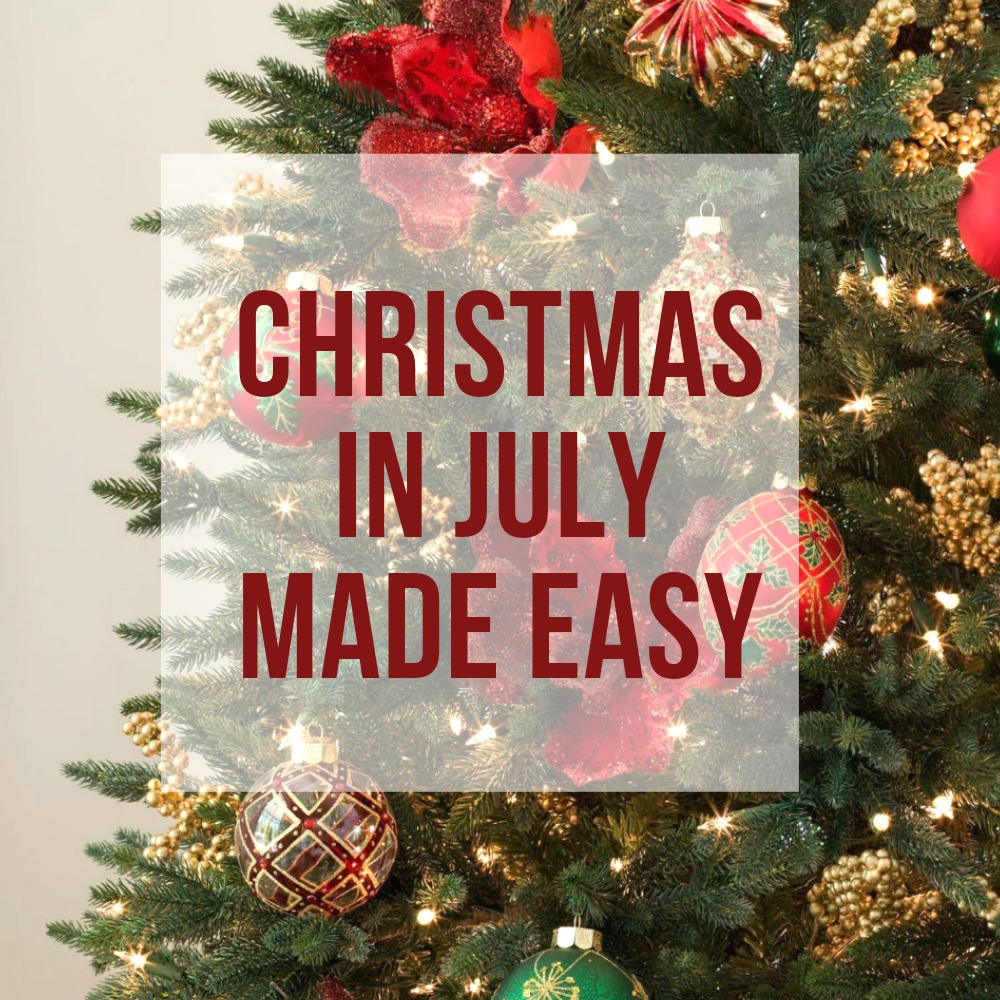 If you're new round here, you might wonder why I'm writing about Christmas in July. If you're not new, you'll know that I embrace Christmas in July as enthusiastically as I embrace Christmas in December, at least when it comes to the Christmas tree and this year Christmas in July has gotten a whole lot easier!
I love Christmas in July because the climatic conditions are perfect at least for those of us who have spent most of their lives celebrating Christmas in the northern hemisphere – think mulled wine and Christmas jumpers – plus both David and I have our birthdays in July. And even if we didn't have a birthday in July, isn't celebrating half a year as good a reason as any?
I'm sorry to say that our much loved and much travelled Christmas tree is literally on it's last legs and is going into eternal retirement. Although I always decorate the Christmas tree, I always delegate the assembly to David because it requires a lot of patience and a lot of fiddly bits so when we recently embarked on the hunt for a new tree, the priority was to find one that was easy enough for me to assemble all by myself! To be honest, I wondered if such a tree even existed but I'm pleased to report it does.
Enter Balsam Hill to make all my independent-assembly-Christmas-tree-loving dreams come true! Balsam Hill Christmas trees are as realistic as artificial trees get and come with a great choice of finishes, shapes, sizes, colours, lights and of course, price points. After assessing our brown colour palate, poor lighting situation and limited space, we opted for a traditional 180cm Classic White Tree with Lights. Can imagine the joy, not to mention the convenience, of a pre-lit tree?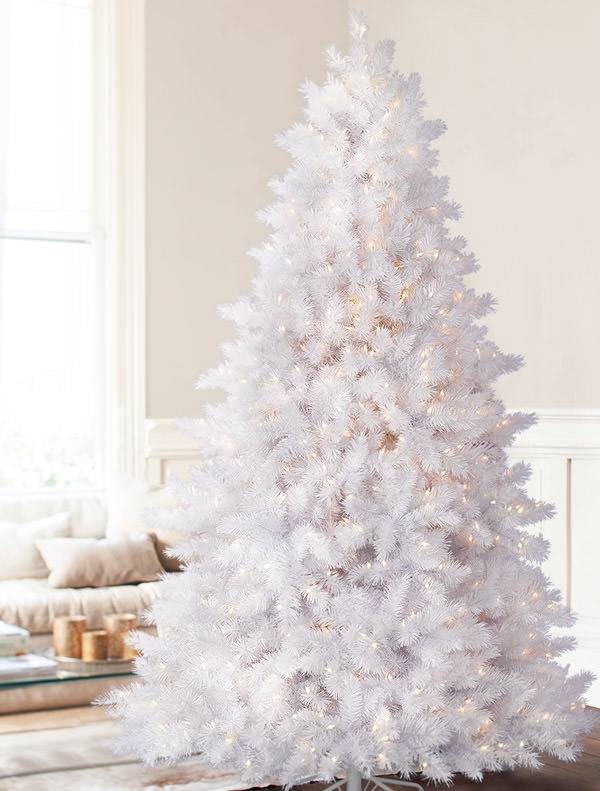 I waited for the tree to arrive with the same level of excitement that a kid waits for Santa and could not wait for the great unboxing! Inside, I found a stand, the 3 tree sections (clearly labelled 1,2 and 3 and each neatly tied with a bow) cotton gloves to protect my hands from the branches (and the branches from my hands,) replacement fuses and bulbs and a storage bag for in between seasons.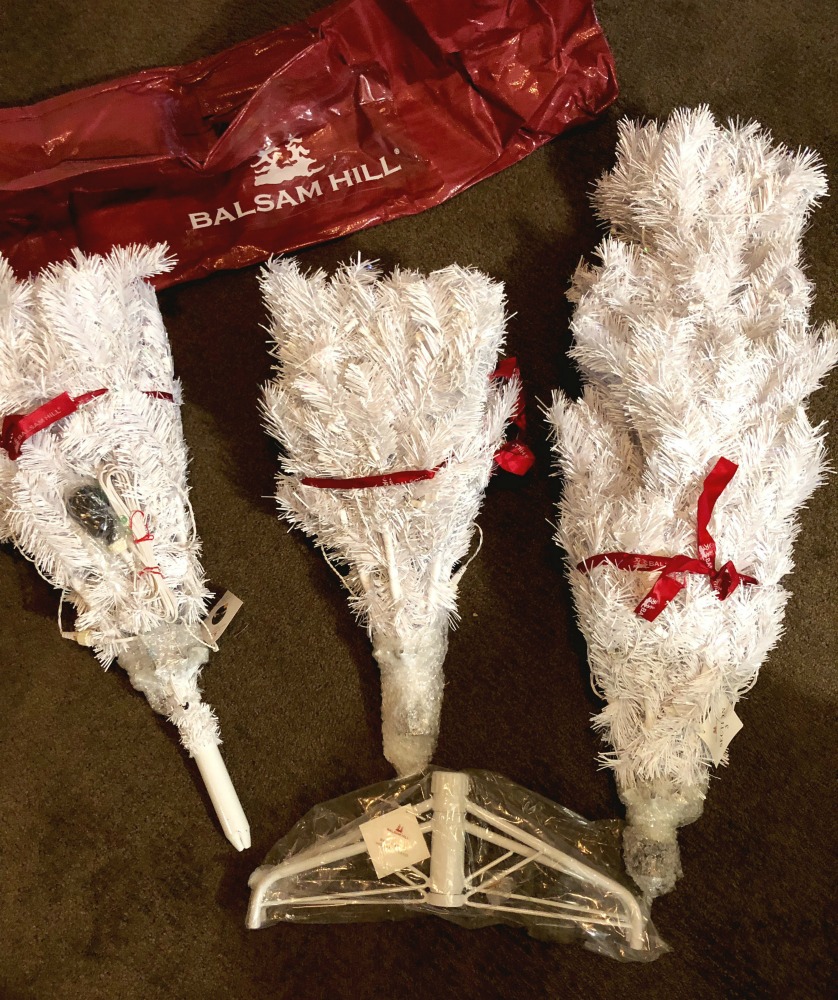 Of course, there were a set of instructions too and they were so easy even I could understand them. If you're a visual learner Balsam Hill have thought of everything because there are You Tube video instructions too.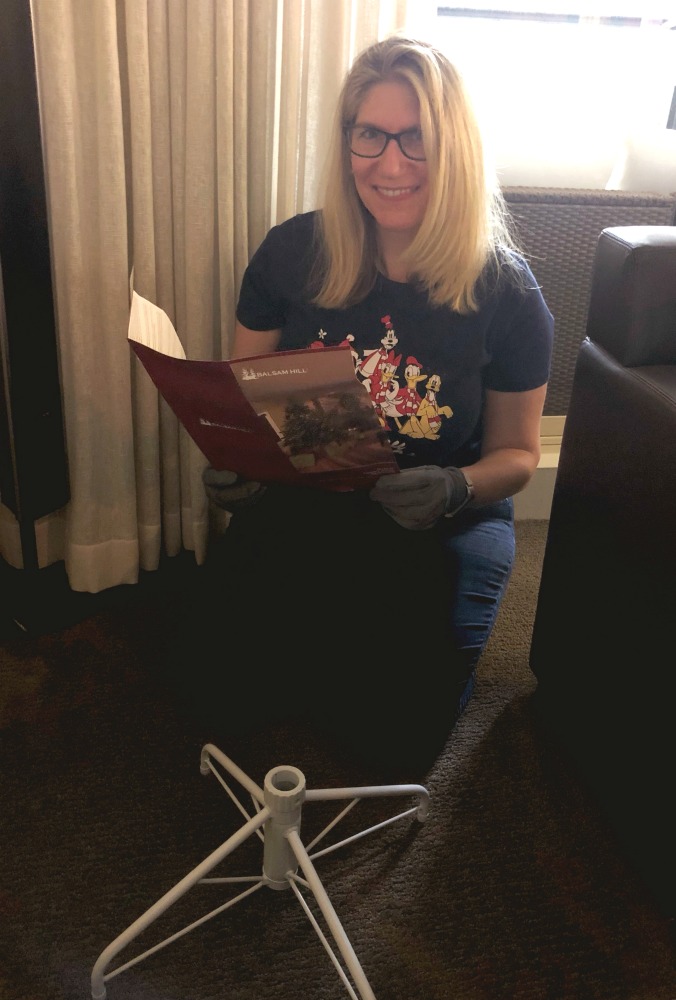 The base folds out to make an X shape which is then secured with an eyebolt. Inserting the first section of the tree is easy and once secure, I untie the ribbon, open the hinged branches and then start to shape and fluff the branches like a true Christmas professional!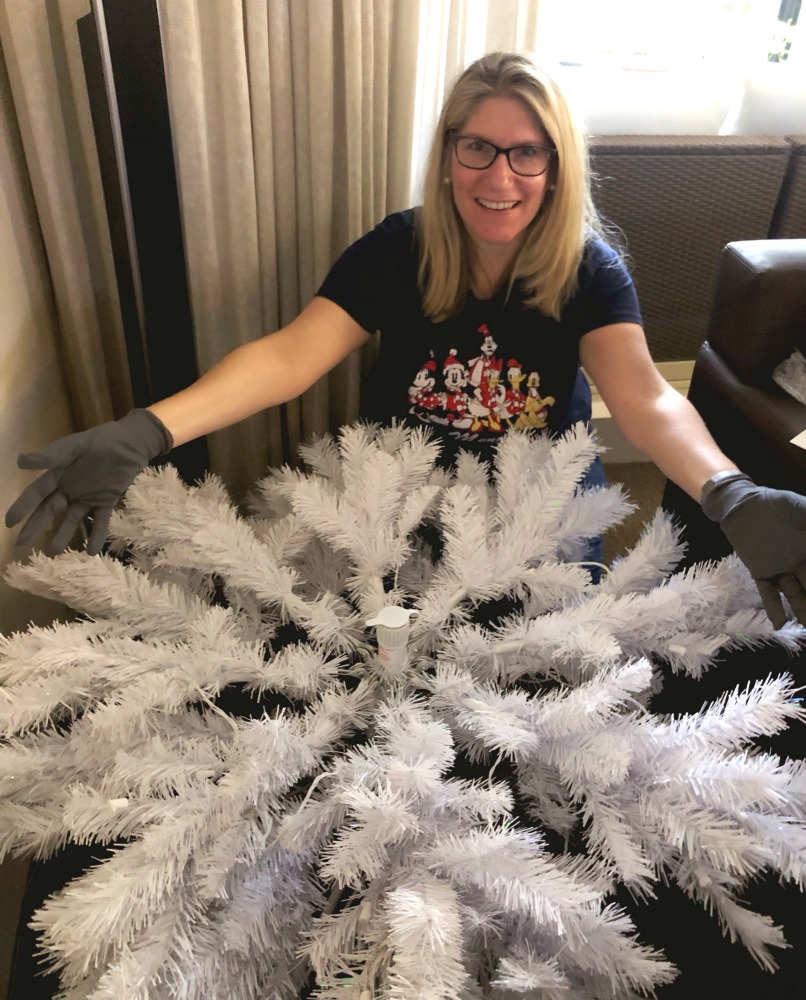 When the branches are shaped and fluffed to my liking, I simply insert the second section, put on some Christmas tunes and fluff some more. Even at this stage, the tree has so much depth and abundance. Looking at these pics, you'd never guess I'm making my Christmas tree assembling debut!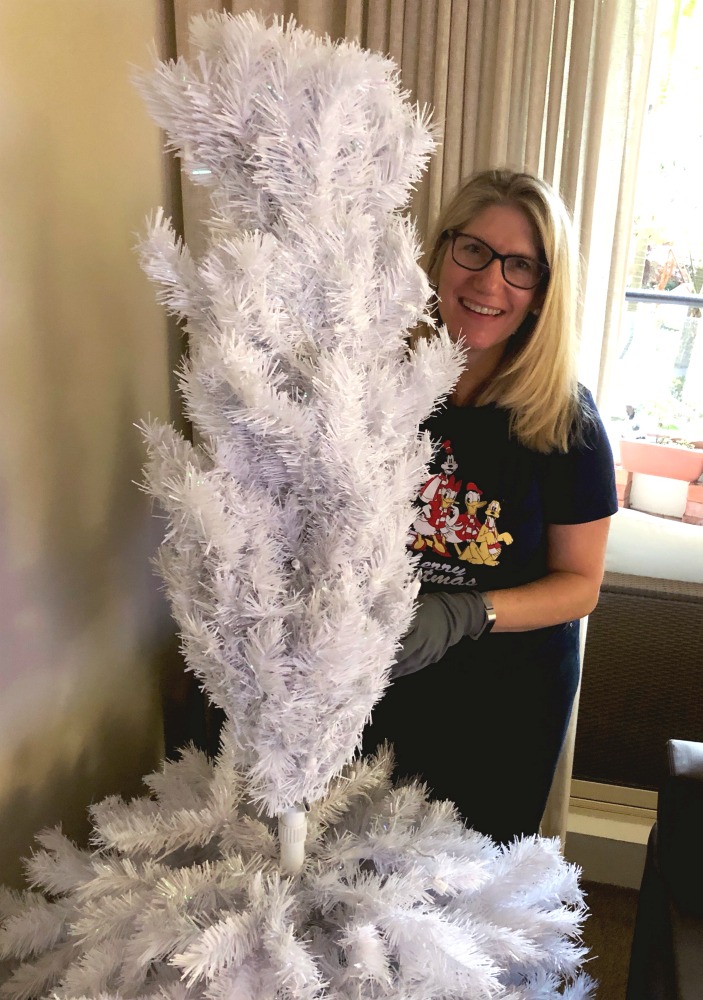 In retrospect, I should have shaped the tree top on the ground for easy access to all the branches but my excitement gets the better of me. I simply place it on top of the tree, do some final fluffing and step back to admire my handiwork!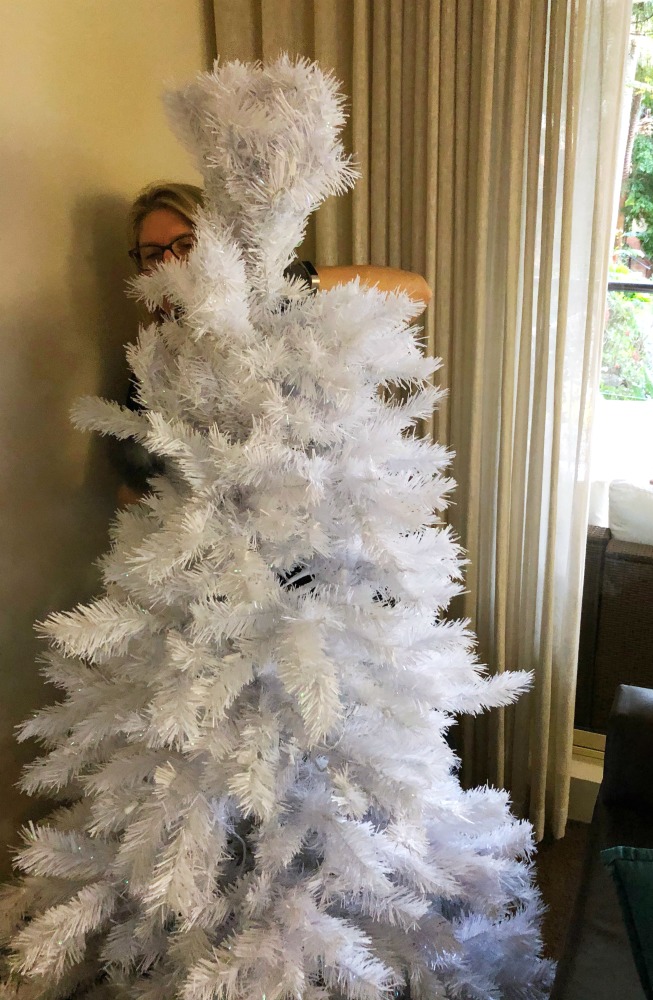 The thing I most love about the Balsam Hill trees is that they can come pre-lit so no more wrestling with tree lights for me. There's just one plug for this entire masterpiece. I switch the lights on to check all the lights are lit. It's like Christmas magic! Fun fact – the Balsam Hill energy efficient Candlelight LED lights give a much warmer glow than regular LED lights, as their name suggests, it's just like the soft glow of a candle!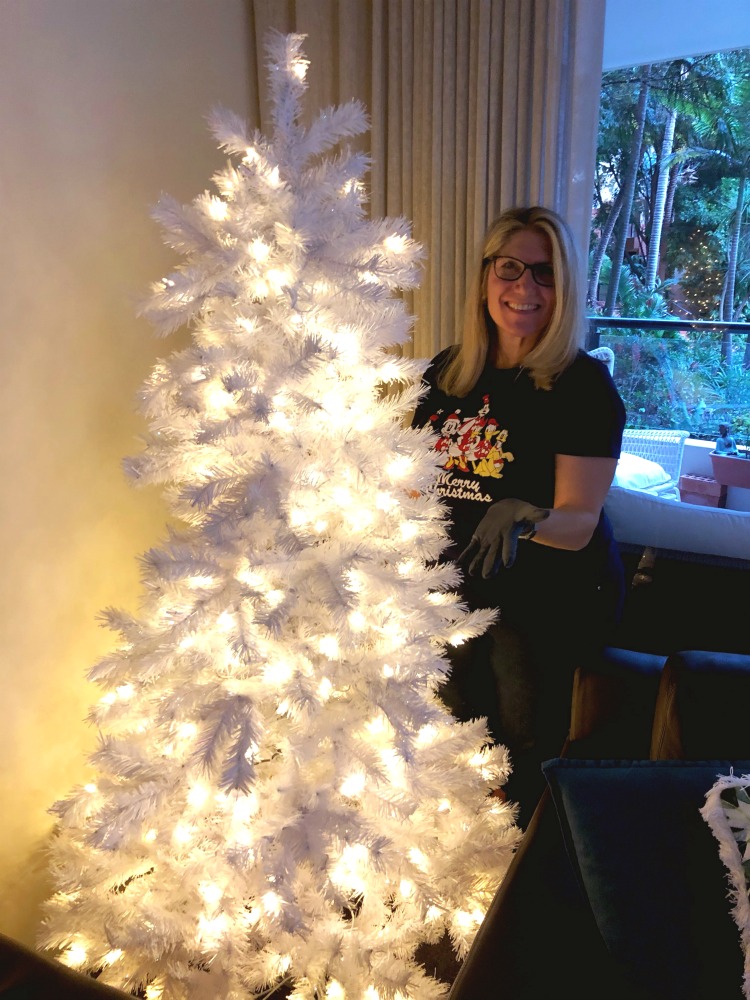 I think after all these years of putting up the Christmas tree, David's FOMO is real. He can't resist casting an expert eye over my handiwork and fluffing a few branches just to keep his hand in!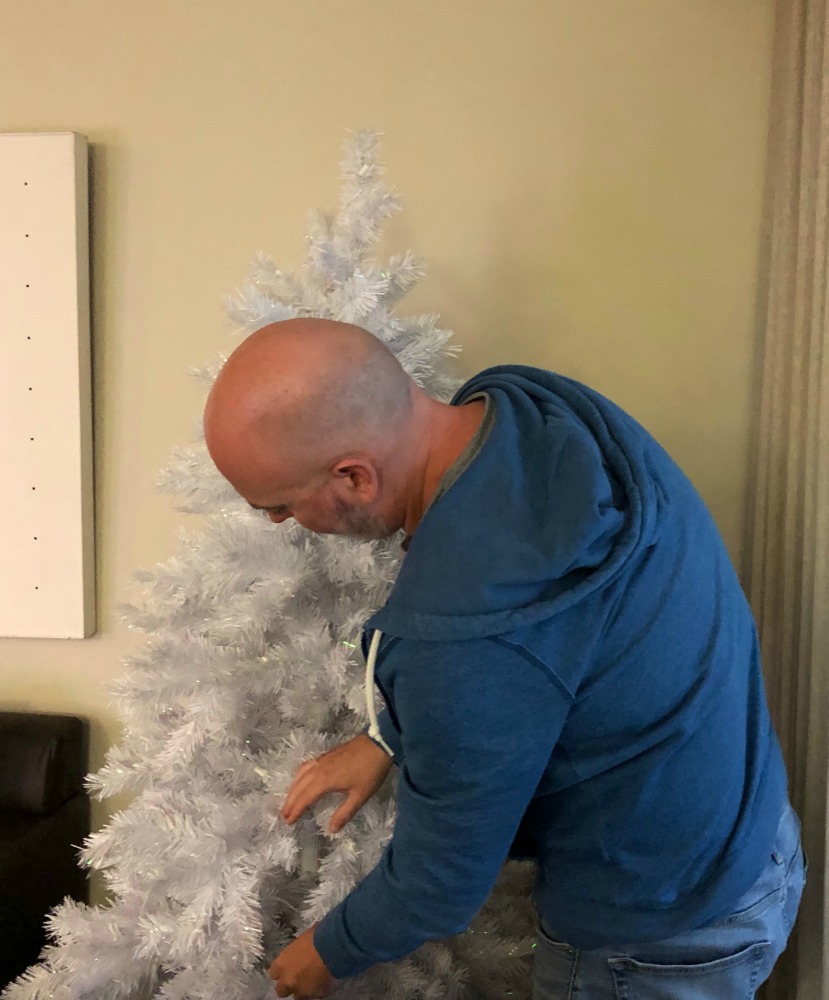 Balsam Hill have the most exquisite range of Christmas decorations to decorate your tree from top to bottom – there's tree toppers, tree skirts, ornament sets and lots more besides – it's a decorating dream come true.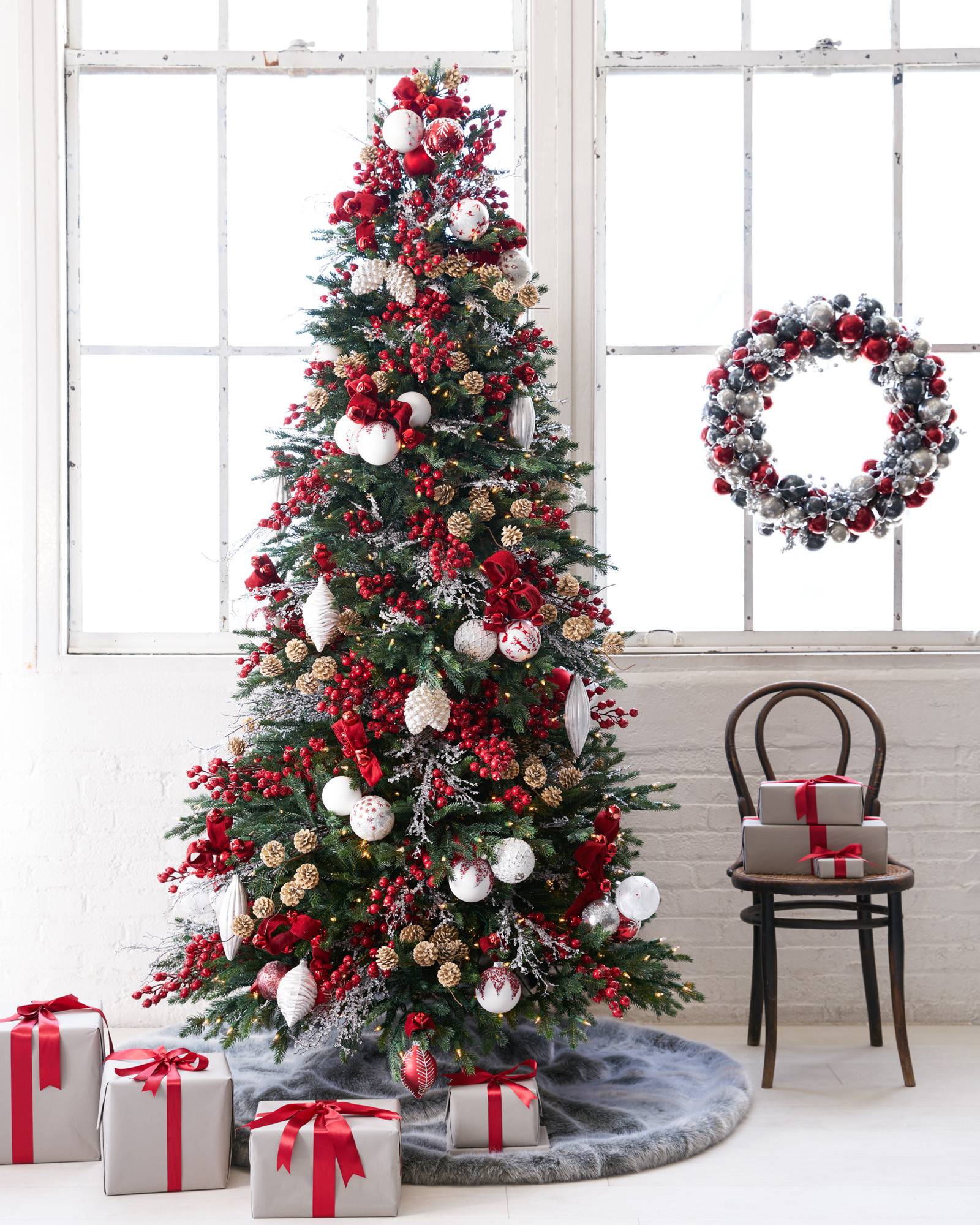 That said, we can't bear to part with our much loved collection of decorations that we've collected from our travels so this Christmas in July we're hedging our bets with something old and something new.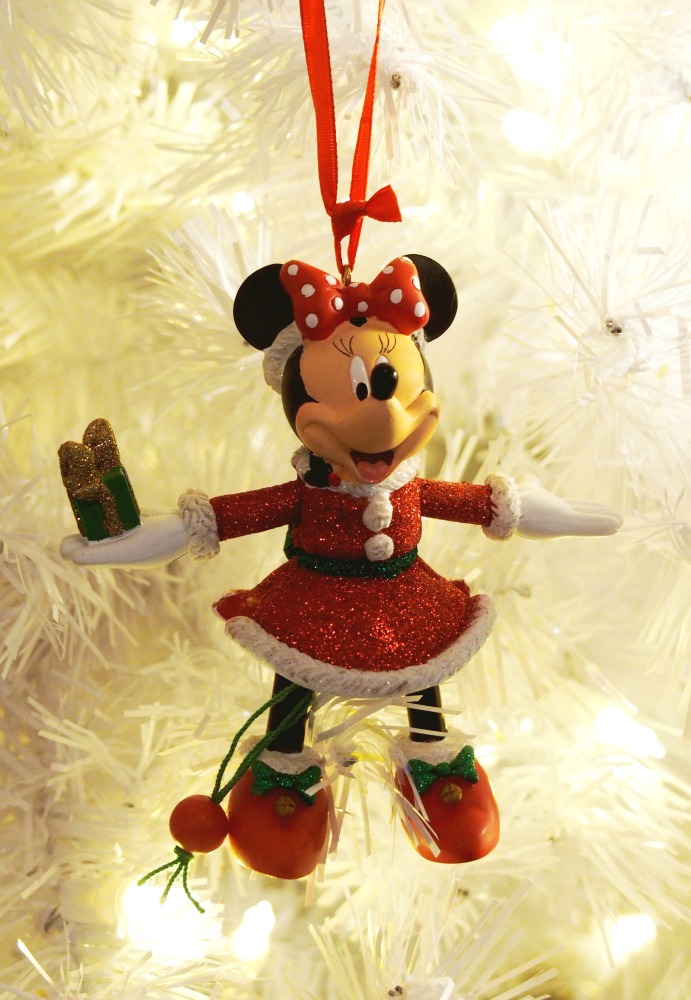 I would describe my decorating style as 'rustic minimalist' but I acknowledge that there's always room for improvement and always room for more decorations. If you're thinking about treating yourself to a new tree, check out my Top 5 Tree Tips!
Don't knock an artificial tree until you've tried it. Balsam Hill trees look like the real deal!
Invest in a good quality tree, one that will last you year in and year out.
Ace your space! Find the perfect spot for your tree and make the most of the space, both height and width.
A pre-lit tree will light-en your load.
Putting up your in December and July means you get more value from your tree and it is twice as nice!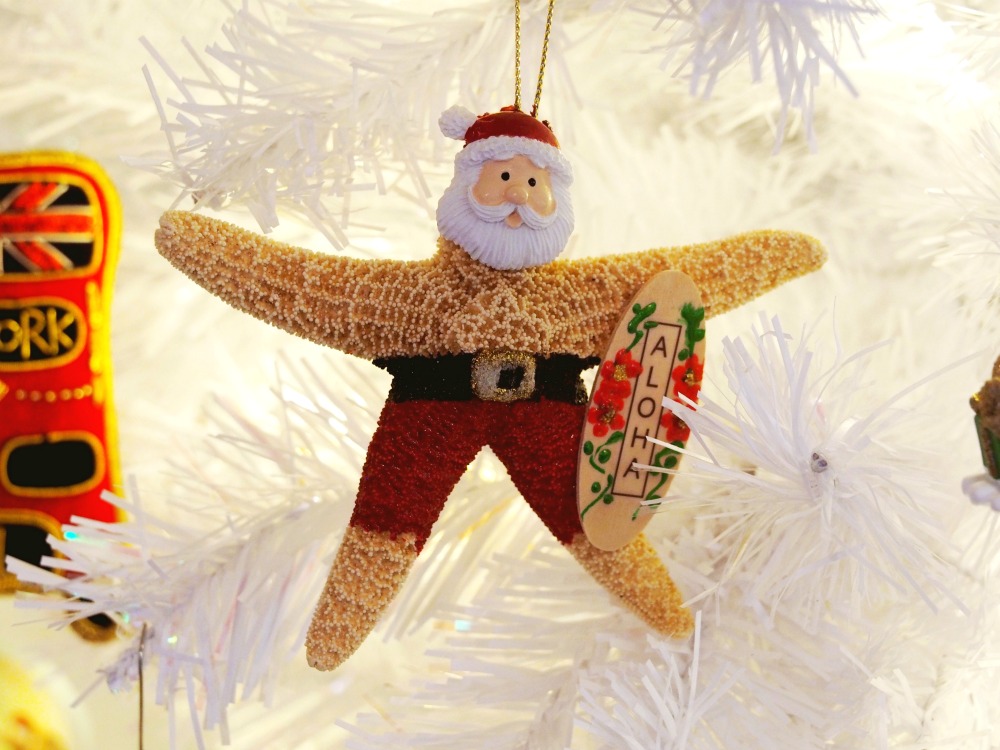 Although, this is the inaugural Christmas with our tree – I'm looking forward to making more magical memories and celebrating many merry Christmases both in December and in July. Because when a tree is this quick and simple to assemble, celebrating Christmas two times a year, is twice as nice!
Are you a fan of Christmas in July? Do you prefer a real or artificial tree? What's your tree decorating style?
The Classic White Christmas Tree was gifted from Balsam Hill Australia. As always, all opinions are honest and my own.
Linking up with Denyse for Life This Week