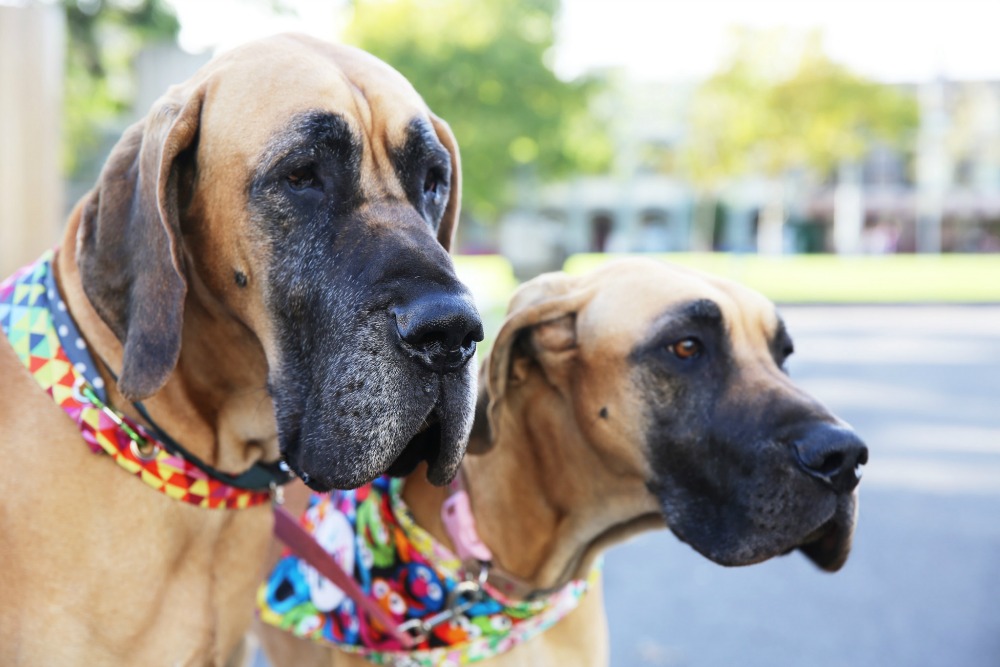 Dog lovers of Sydney unite! Australia's best dedicated dog-fest is coming to town and it's going to be pawsome! Now in it's 6th year, the Dog Lover's Show is one of the world's largest and most popular dog festivals, educating and entertaining dog lovers and celebrating how much our furry friends contribute to us personally and as a community.
The Sydney Dog Lover's Show has moved to a new home at Olympic Park meaning that this year's event is going to be bigger (30% bigger to be precise) and better than ever before with even more fur-tastic action! This year we can look forward to bigger entertainment arenas, more celebrity line-ups (of both hoomans and hounds,) furrier features, a plethora of pooch related products, over 150 dog breeds and the chance to get cuddle over 800 canines. It's a pawfect day out!
The show that is sure to get everyone's tail wagging is coming to town on the weekend of August 3rd and 4th and here are my top ten dog loving show experiences that you won't want to miss!
Give a Dog a Home at PetStock Assist Adoption Zone
The team behind the Dog Lovers Show sure know how to lay on the fun, fur and frolics but rehoming abandoned pups is the real mission of the Dog Lovers Show. This year the show is taking the PetStock Adoption Zone to the next level to help find more loving, well-suited homes for dogs in need than ever before. Over 40 rescue groups and shelters have been given the opportunity to exhibit at the Show for free and can provide helpful information for wannabe fur-parents about adoption plus of course, there's a chance to meet dozens of rescue dogs at dogs at the show. Even if you're not in a position to adopt, do swing by the Adoption Zone and show both those homeless hounds (and the hoomans who take care of them) some love and support.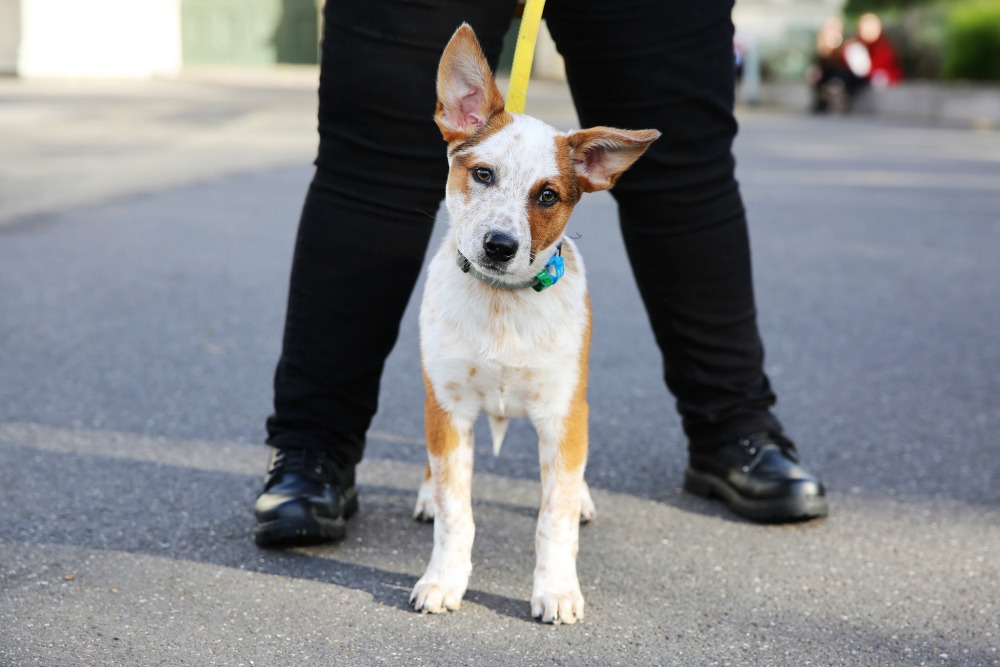 Make Furry Friends at Pat A Pooch
Did you know that there's mounting scientific evidence to show that a few minutes of stroking a dog prompts a release of a number of 'feel good' hormones in hoomans? If you're like me and love patting other people's dogs, then Pat A Pooch is for you! Get up close and paw-sonal with dogs of all sizes and make some new furry friends. I loved my canine cuddles with Hello Poncho last year and I'm still following him on Instagram (but not in a stalky way!) I wonder if we'll have a Pat-A-Pooch reunion… Word on the street is that Poncho will be back along with lots of other handsome hounds!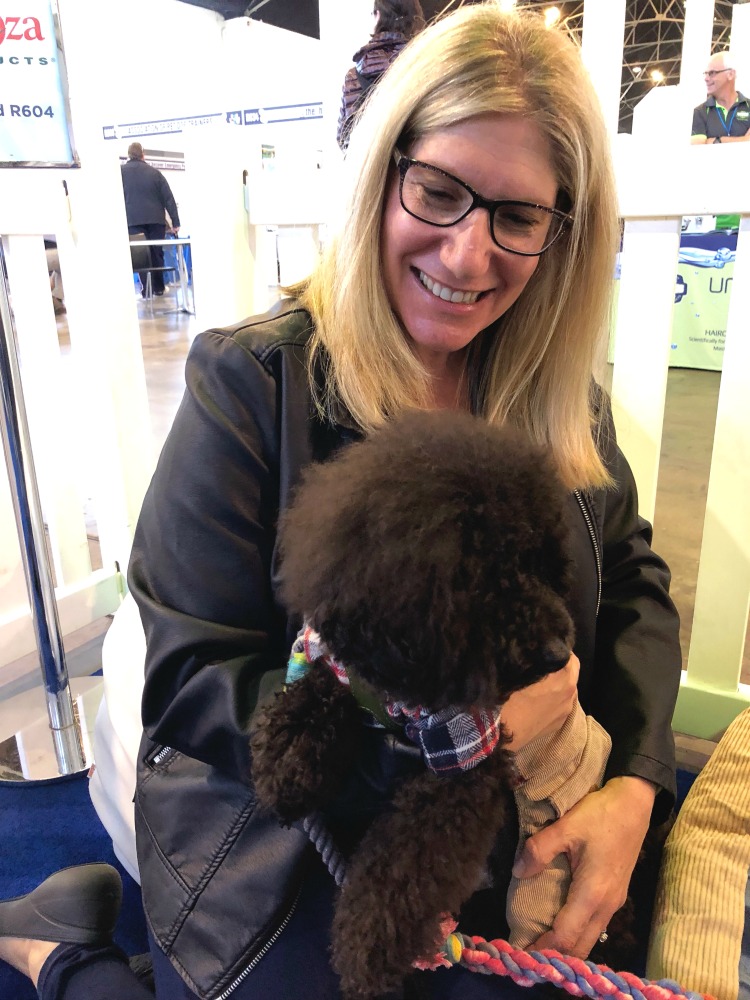 Make a Splash with the Black Hawk DockDogs SPLASHZONE
Whatever you do, do not miss the Dock Dogs! You'll find the Splashzone in the famous Wood Chop Arena where you can see ridiculously clever canines launch themselves off the dock into a 100,000 litre pool… Seeing is believing my friends! There's prizes for the longest jump, the highest jump and the fastest swimmer – bring your own raincoat or stand a few rows from the front because these pooches certainly know how to make a splash!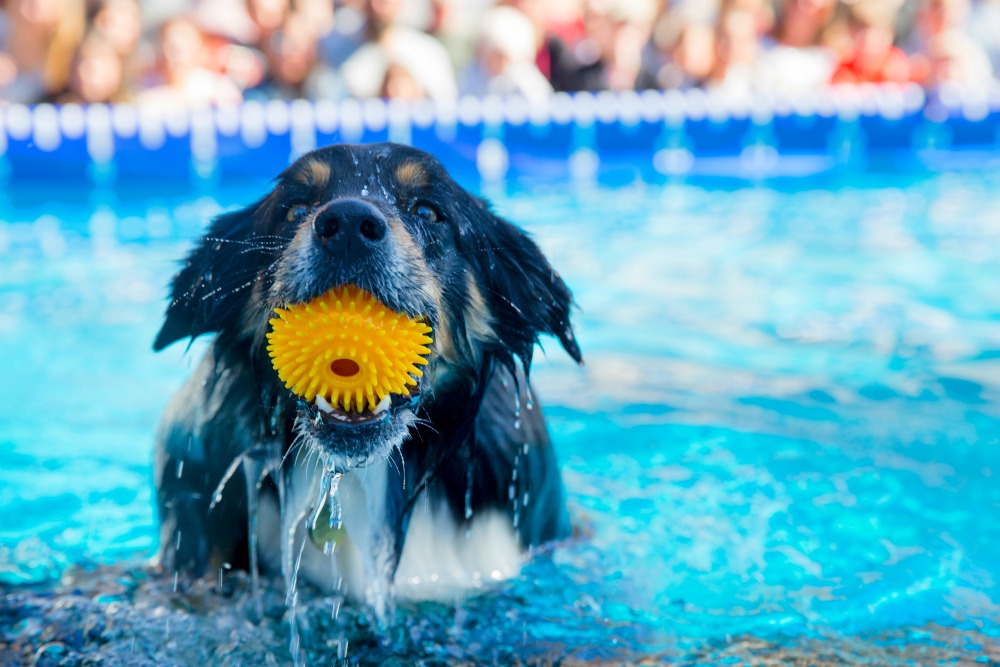 Cheer On the Champions at the Vita Pet Arena
Last year's Common-Woof Games were a show highlight. This year be sure to swing by the VitaPet Arena where you'll be able to watch the inaugural K9 Ninja Challenge hosted by Farmer Dave Graham. These clever canines will compete paw-to-paw as they manoeuvre their way through a specially designed obstacle course featuring a fireman's ladder, warp wall, hoop jumps – there's even a pirate plank! They'll bow wow wow you over with their strength, fitness and agility!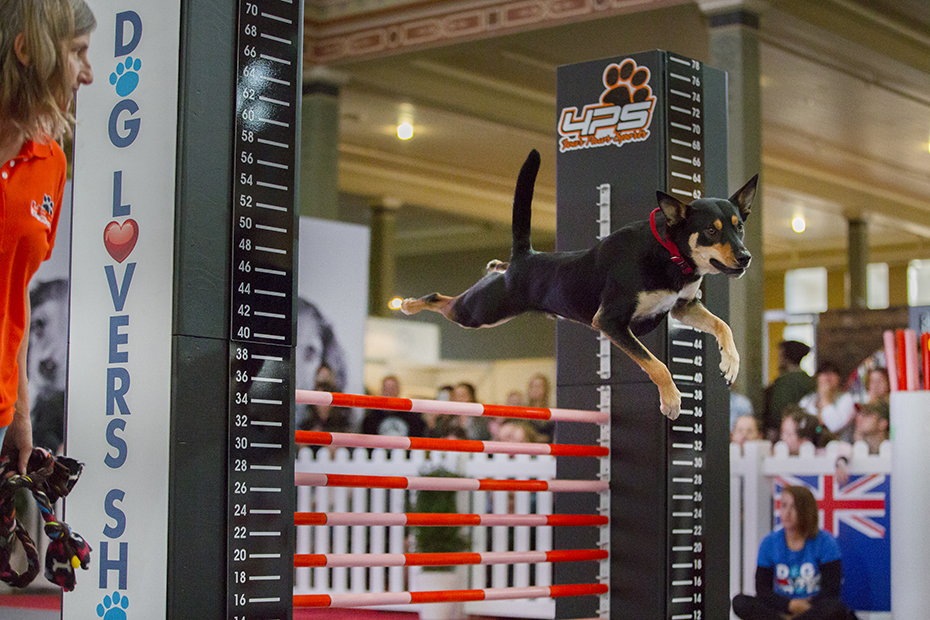 See the Flyball Racing Championship at the Vita Pet Arena
But don't leave the arena just yet, there's more! New for 2019 and direct from the USA, dog trainer extraordinaire Rodney Gooch will host the exhilarating Dog Lovers Show Flyball Racing Championship where teams of fearless canines will jump, fetch, tug and sprint against the clock. Seriously, there's no end to their talents. I'll be keeping an eye out for the Skipping Dogs… Rumour has it they can double-dutch their way across the arena on command!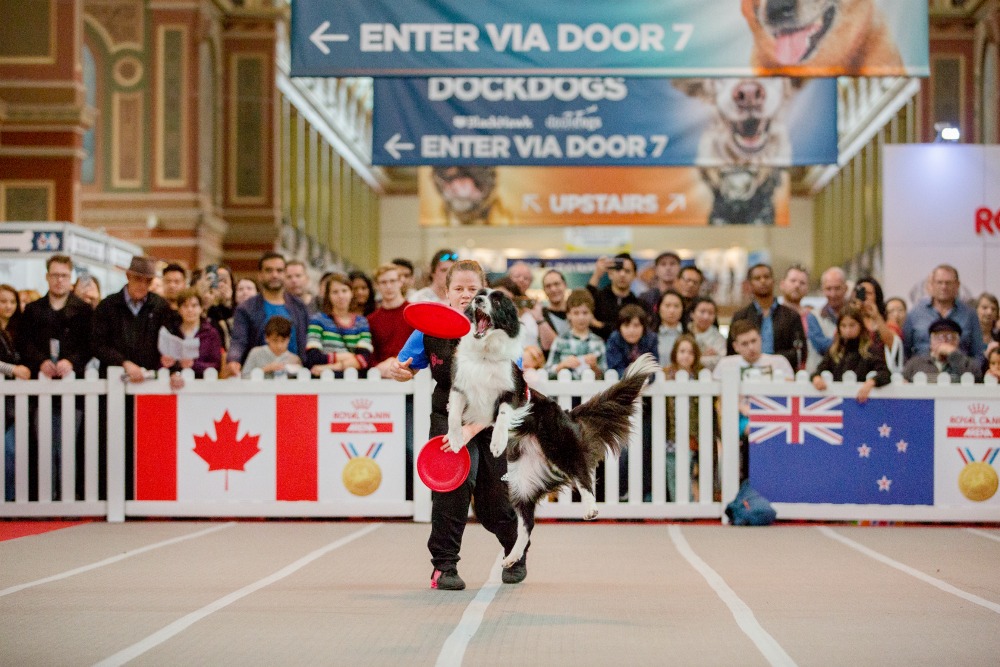 Also, in the arena, you'll be able to catch family favourites Dr Katrina Warren and Kelly Gill who will share handy hints for doggy road-trips and pawsome party tricks alongside their team of highly-trained Border Collies, The Wonderdogs.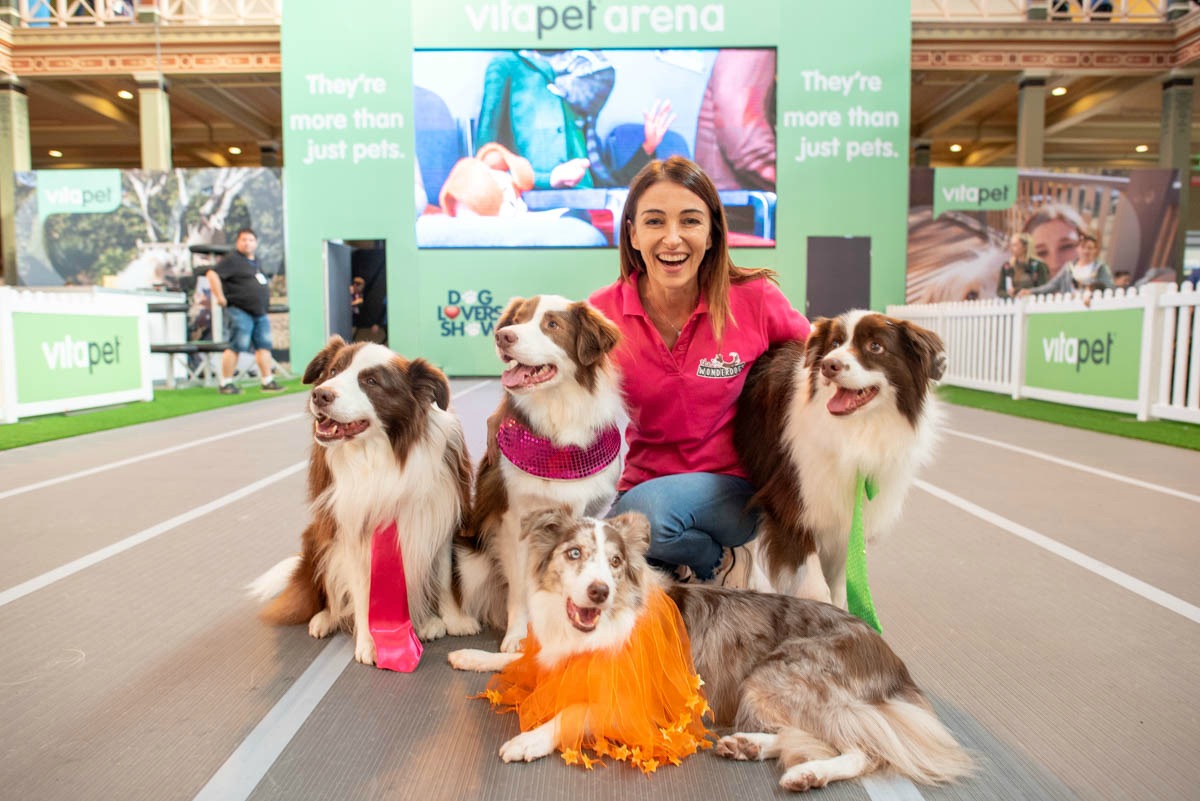 Watch the Country Dogs Hit the Town at the Outdoor Arena
Seeing Aussie farmers and their hard working dogs in action was one of our show favourites last year and I can't wait for a repeat performance. At the Outdoor Arena, you can see purpose-bred working dogs in action, moving sheep through a course just as they would on the farm. It's about as Aussie as it gets!
The Sheepdog Speed Trials are back in 2019 along with a new event, the Extreme High Jump Competition where working dogs will be jumping to new heights with a hope of leaping their way into the record books. There will be live commentary, expert judges and the chance to get up close and paw-sonal with these hard-working hounds. Don't miss it!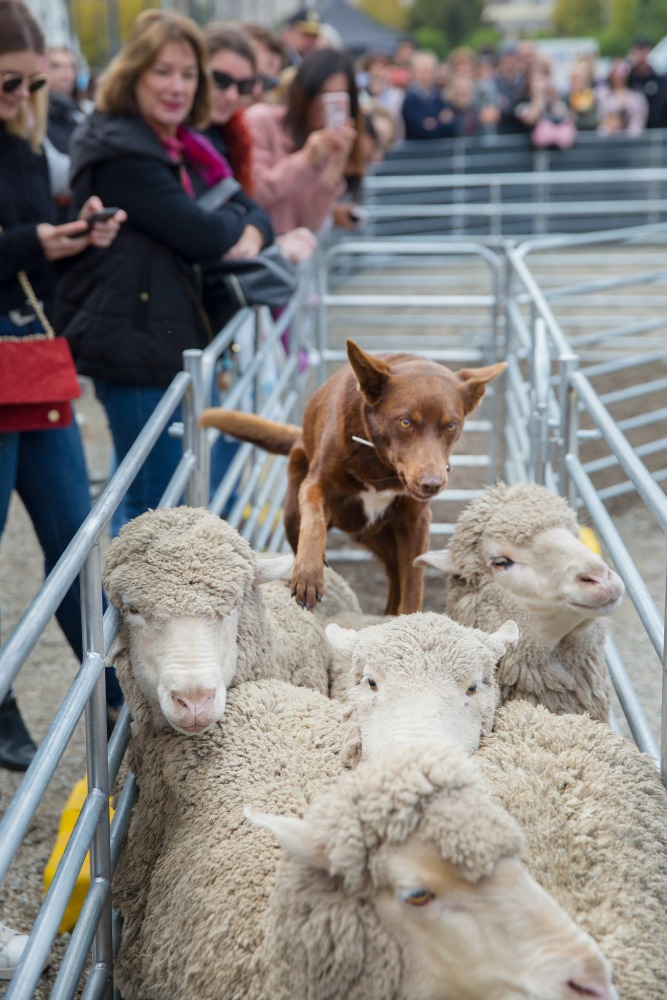 Chill Out at a DOGA Demonstration
New to the Dog Lover's Show in 2019 is a DOGA demonstration. Haven't you always wanted to do yoga with your dog? Well, it turns out DOGA is totally a thing and 30 lucky owners will have the chance to Downward Dog with the Rancan Sisters' Adele and Lisa each day at the event. Can you believe?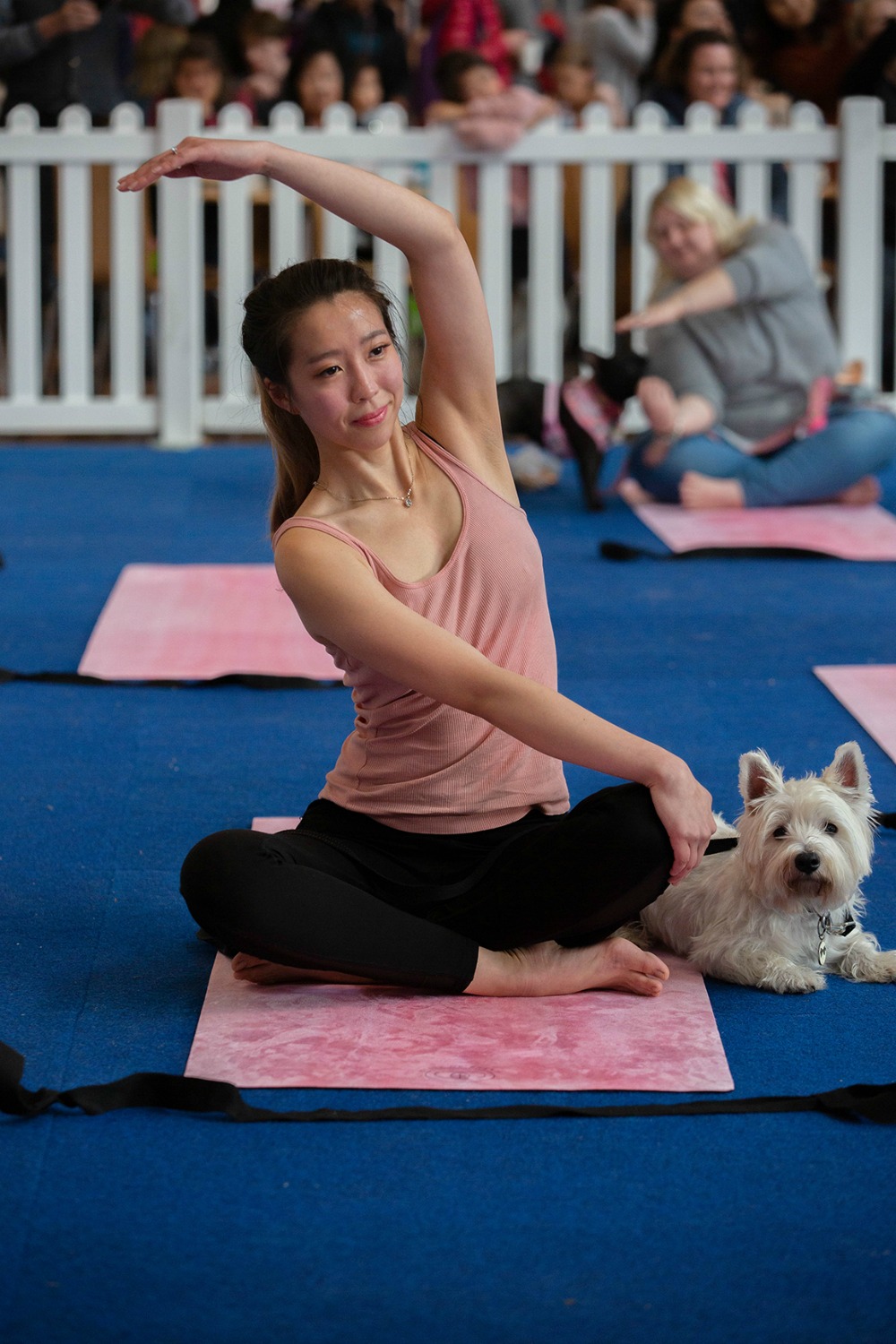 Get P-etucated at the Main Stage
Head to the main stage to get tips for a happier, healthier hound from some of Australia's top celebrity vets including Dr Harry Cooper and new Bondi Vet's Dr Kate Adams. Kate will be making her show debut sharing '10 things your dog really wants you to know' – I'm going to be all ears!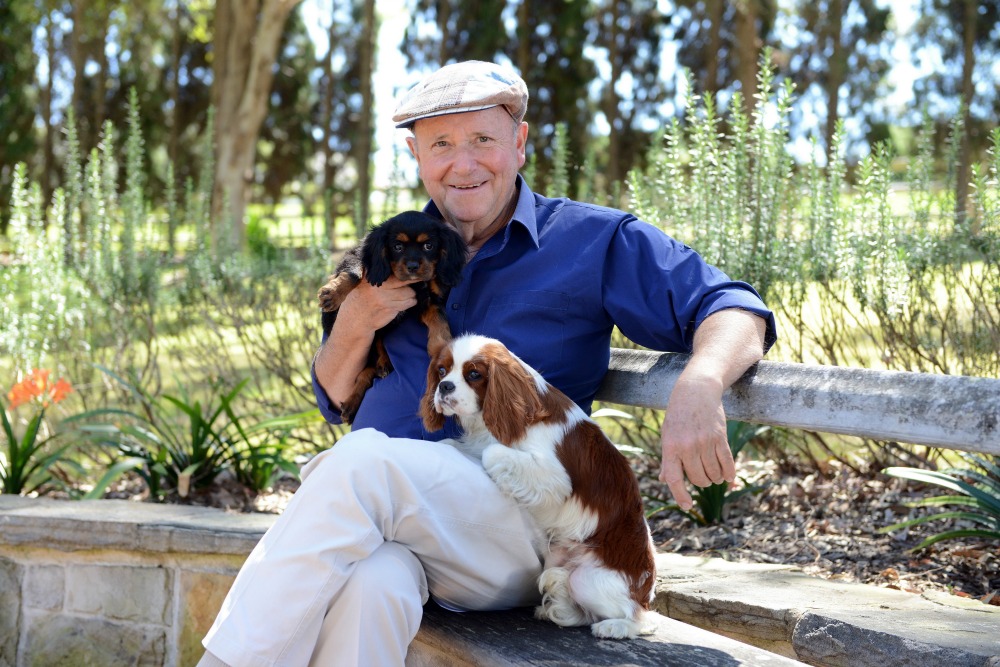 See Every Man (and Woman) and His (or Her) Dog at the Breed Showcase
The Breed Showcase is kind of a who's who of the dog world with all kinds of breeds from Basenji's to Border Terriers, Chow Chows to Chihuahuas – the Dog Lover's Show has them all (or most of them anyway!) This year, there will be over 50 Breed Clubs in the NSW Breed Showcase. It's a great opportunity to find out about the breed and get up close and pawsonal with the dogs. These hoomans are passionate about their pets and have a wealth of information and don't miss the Ask The Breeders Stage with talks from leading experts.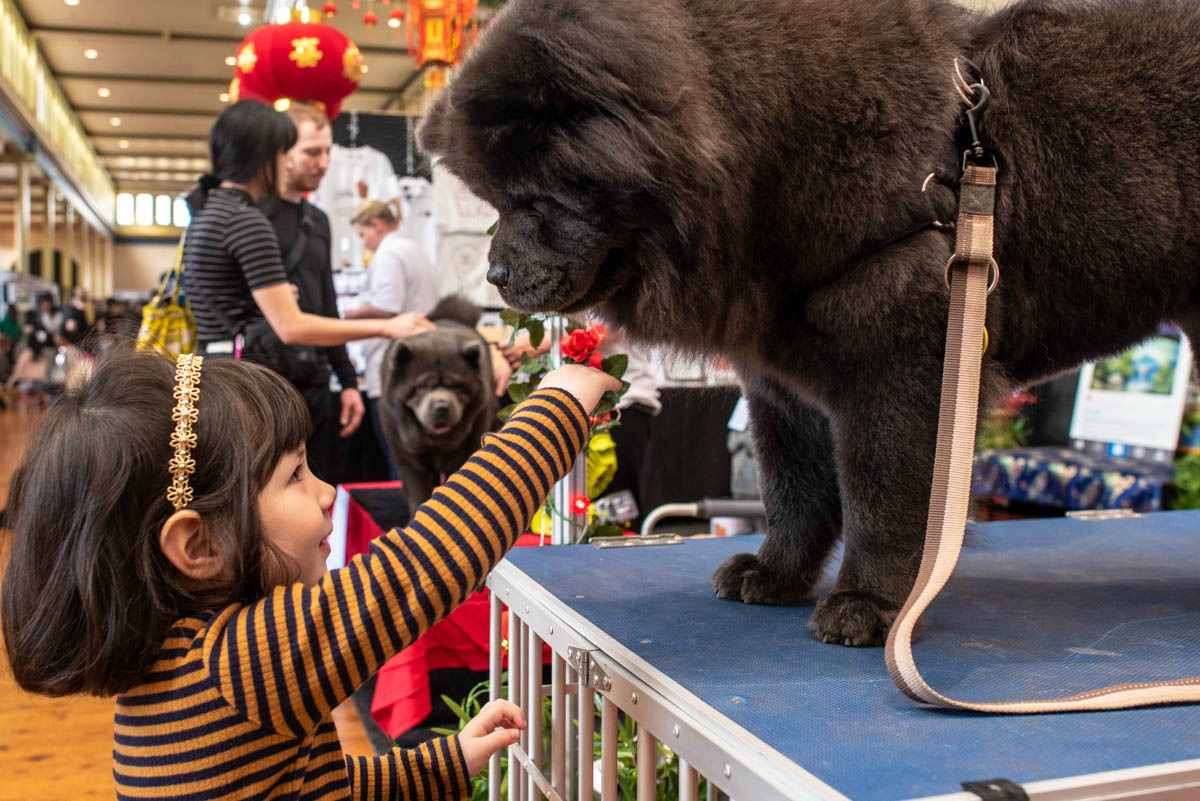 See Sydney's Most Famous Furballs
Head to the Insta-Pooch Zone to see your favourite furry social media sensations strutting their stuff on the red carpet and snap selfies with adoring fans. These dogs are bone-ah fide famous!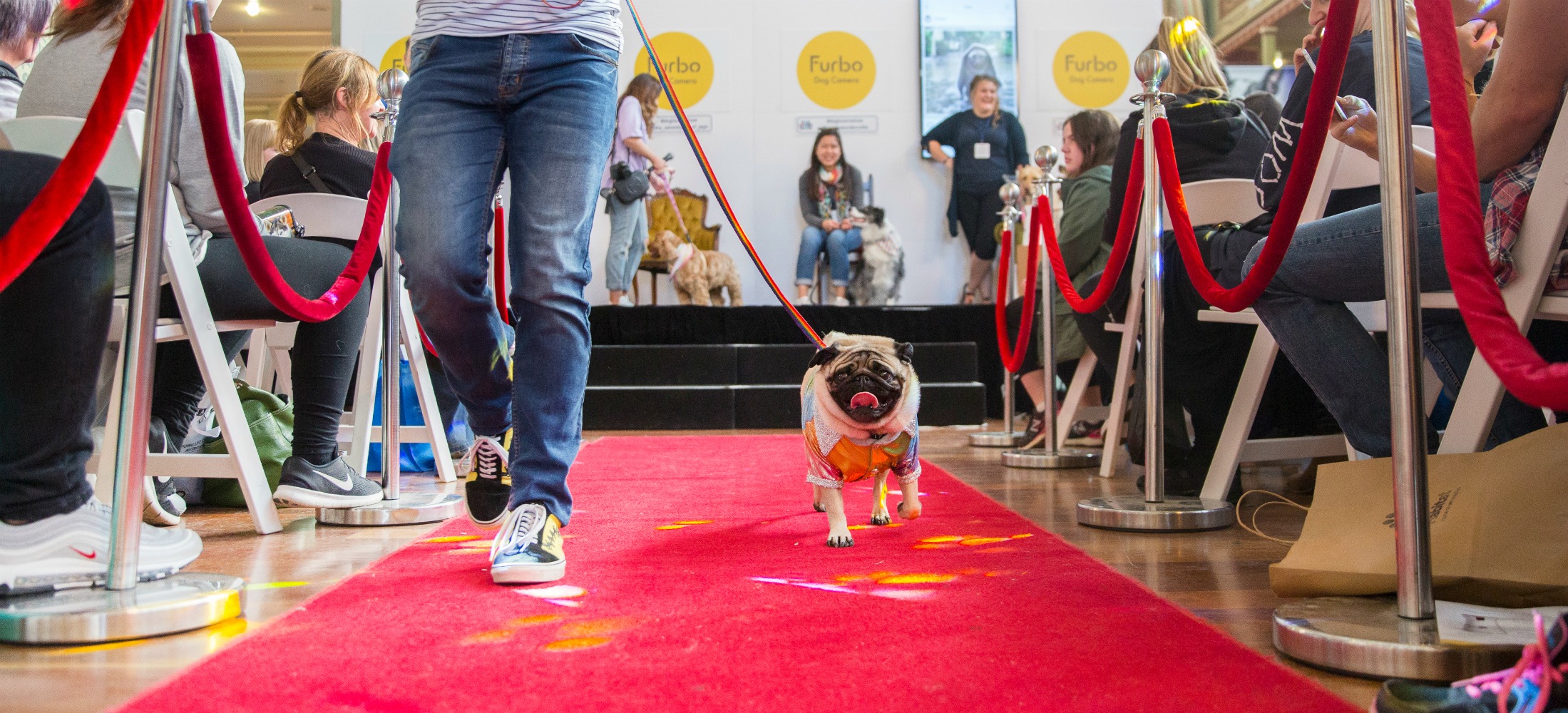 But that's not all, there's heaps of other pawsome things to check out at the Dog Lovers Show.
If you're not in a position to adopt a pup, bob on over to the Bow Wow Meow Perfect Match Zone and complete an in-depth questionnaire on the Breed Selector and based on your answers, the program will recommend the perfect pooch just for you with the breed or breeds most suited to your lifestyle.
If retail therapy is your jam, shop til you drop at this, the ultimate shopping destination for dog owners with hundreds of exhibitors and thousands of pooch products and services, new launches, pet tech, show specials and stacks of prizes including the chance to win one of Australia's first dog-friendly Crusader Chameleon Caravans valued at $30,000! You have to be in it to win it!
Plus there's free doggy face painting for kids (and adults too) and if you need feeding, there's no dog's breakfast here – just a yummy array of food trucks.
If you're one of the lucky pups heading to the show this year, check out my top tips for making the most of your day at the Dog Lovers Show.
Buy tickets online and save 20%. Tickets on the door cannot be guaranteed.
The show is for hoomans – pooches are not permitted for safety and hygiene reasons.
Wear comfortable shoes. You will do a lot of walking.
Arrive early because the early bird catches the worm.
Check out the programme of the day that you intend to visit and make a note of the times of your favourite events.
Arrive early for popular experiences to get a pawfect view.
Bring a backpack or foldaway shopping bag for any pup related purchases and any free samples that you collect.
Bring your camera because you will want pictures with all the pooches.
Show good petiquette – always ask the hooman before patting their dog.
Where Sydney Showground Sydney, Olympic Park
When Saturday 3 and Sunday 4 August 9.30am – 5pm
Fetch Your Tickets at Dog Lovers Show Sydney
Prices (20% discount for tickets purchased online)
Adults $27.50 plus booking fee
Children $12 plus booking fee (under 5s are free)
Pensioner $15 plus booking fee
Family pass (2 adults, 2 children) $75 plus booking fee
We were guests of The Dog Lovers Show but as always all opinions are honest, and my own.
Linking up with Denyse for Life This Week