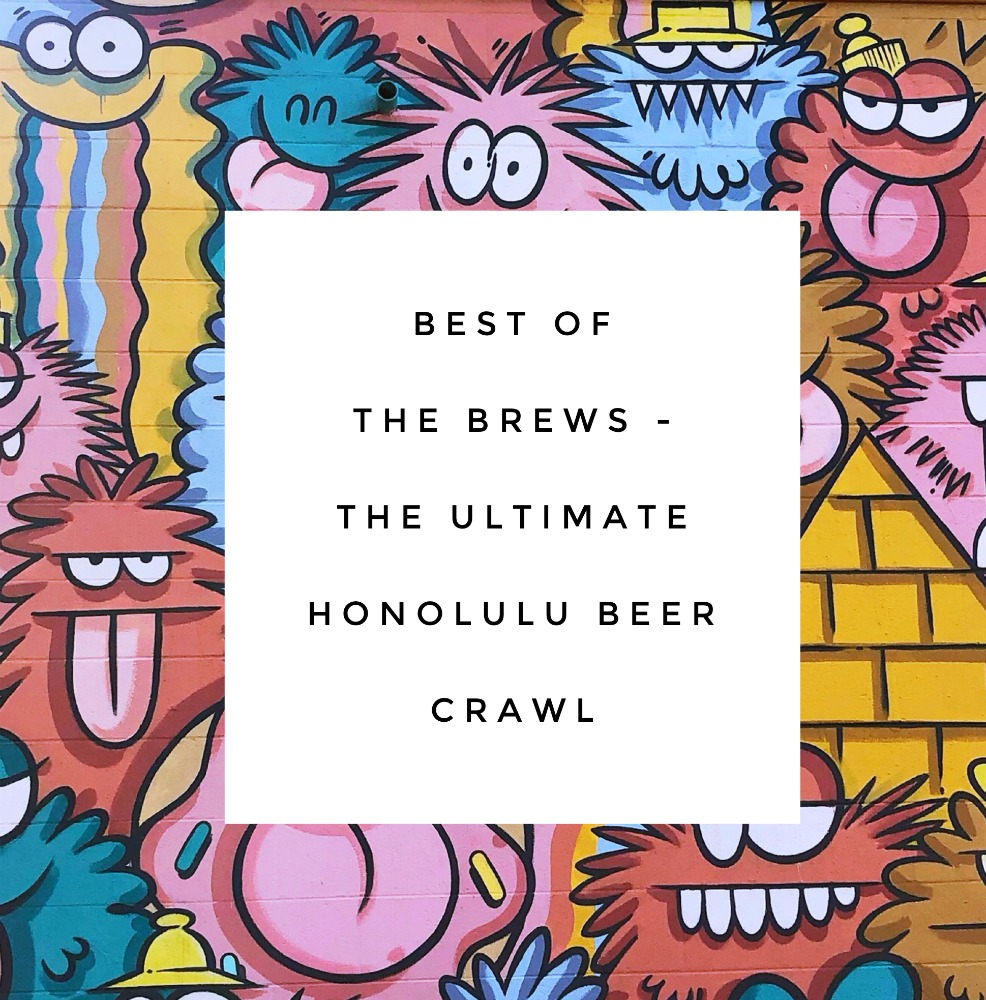 Nestled between touristy Ala Moana and commercial downtown, you'll find Kaka'ako, home to some amazing street art and some of the best craft beer in Honolulu. No one wants to be the designated driver when the beer tastes this good so grab yourself a Lyft or an Uber and head on over for the perfect pint and don't worry about wheels, it's an easy stroll between beers!
328 Cooke Street, Honolulu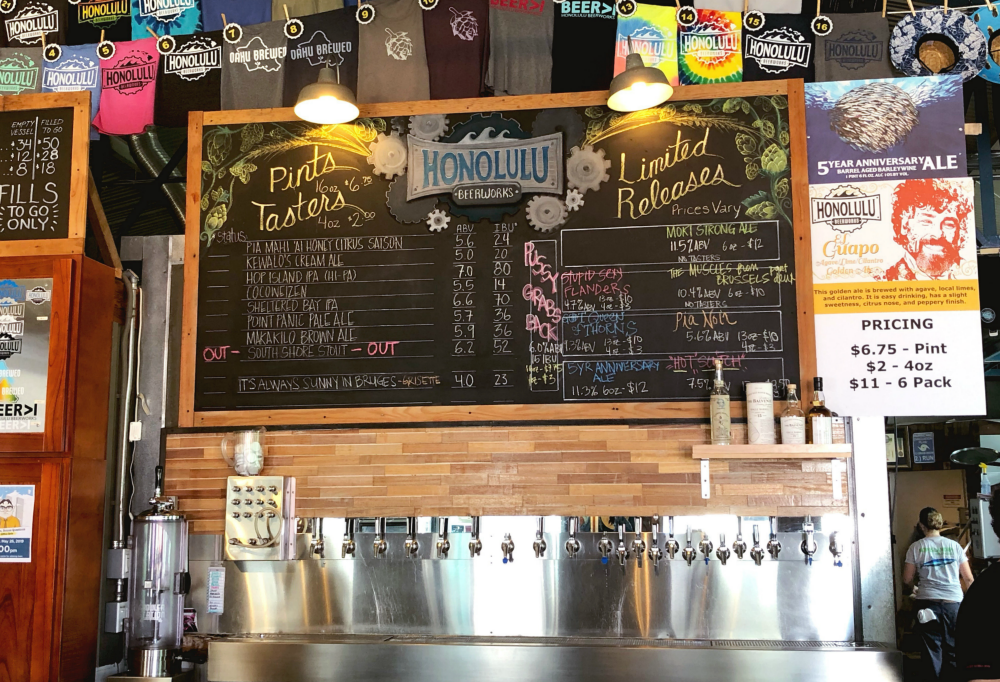 This big, open brewpub with it's warehouse feel is hip, happening and has a really relaxed vibe. With it's impressive selection of games and extensive beer and food menu this is a great place to get things started. On the beer menu, you'll find the year round beers and limited releases. David's picks the Pia Mahi'ai Honey Citrus Saison (5.7%) from the Year Round selection while I prefer It's Always Sunny in Bruges from the Limited Selection because a) it's relatively weak (4%) and b) I like the name and yes, I always choose drinks with the coolest names. I'm weird like that.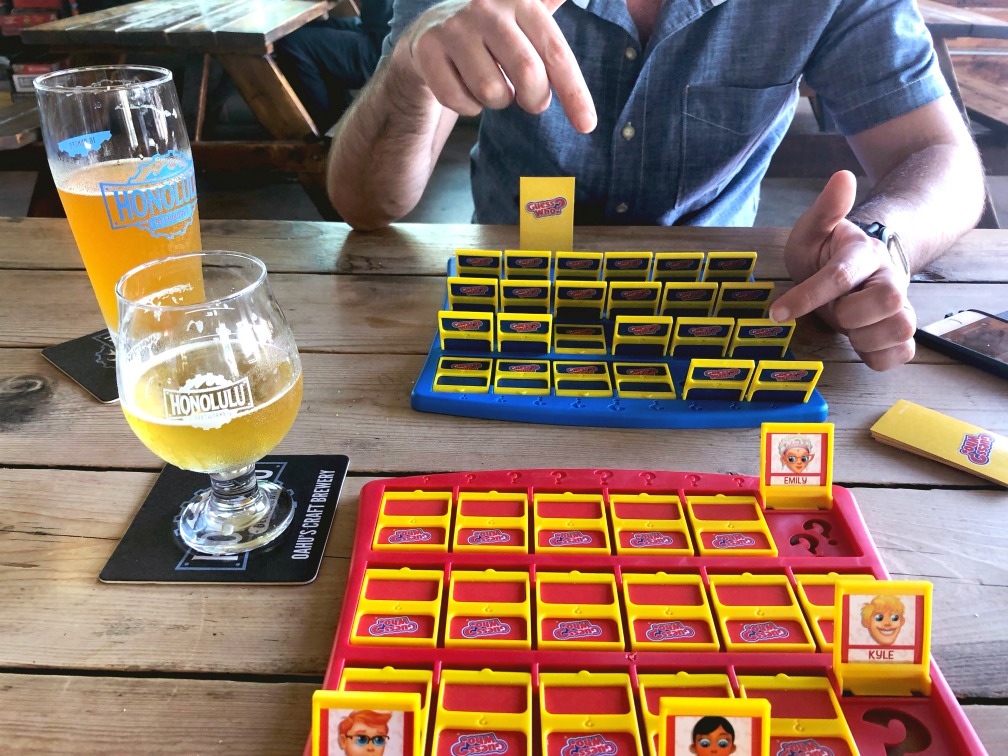 We line our stomachs with the Smokin Ahi Dip which is not smoking hot, just smoky delicious. It's served with locally made toasted baguette and it totally hits the spot.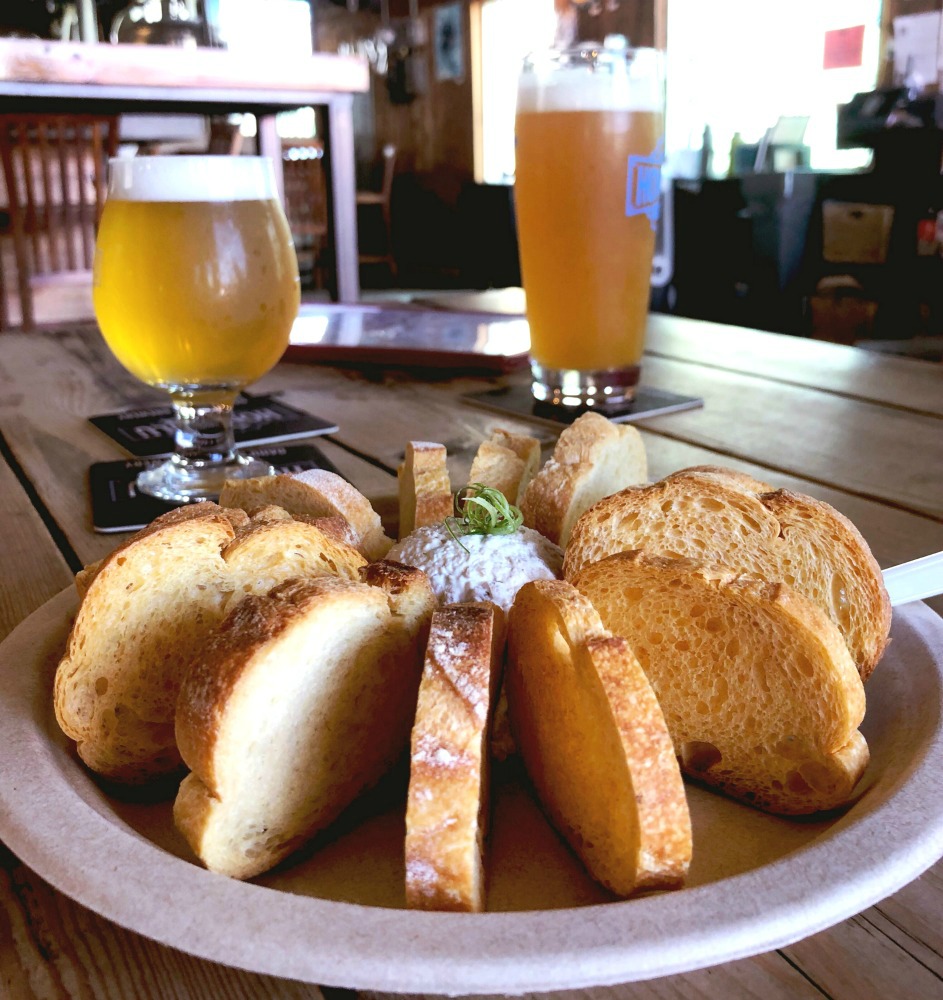 There's some stellar street art outside the pub and down the street, don't miss Sergio Garzoni's Mr T directly opposite Beerworks' entrance.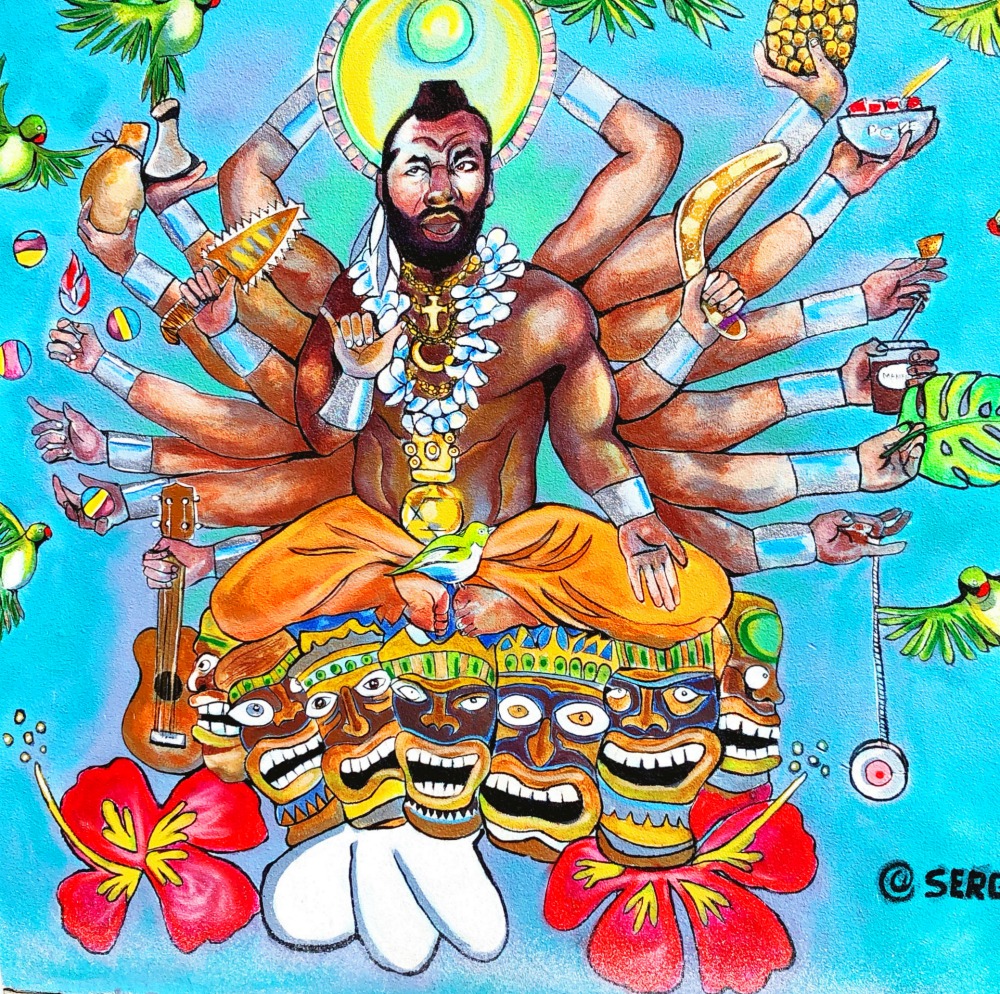 It's about a 10 minute walk to the next pub. Don't miss the impressive street art on Pohukania Street. It's well worth a photo stop.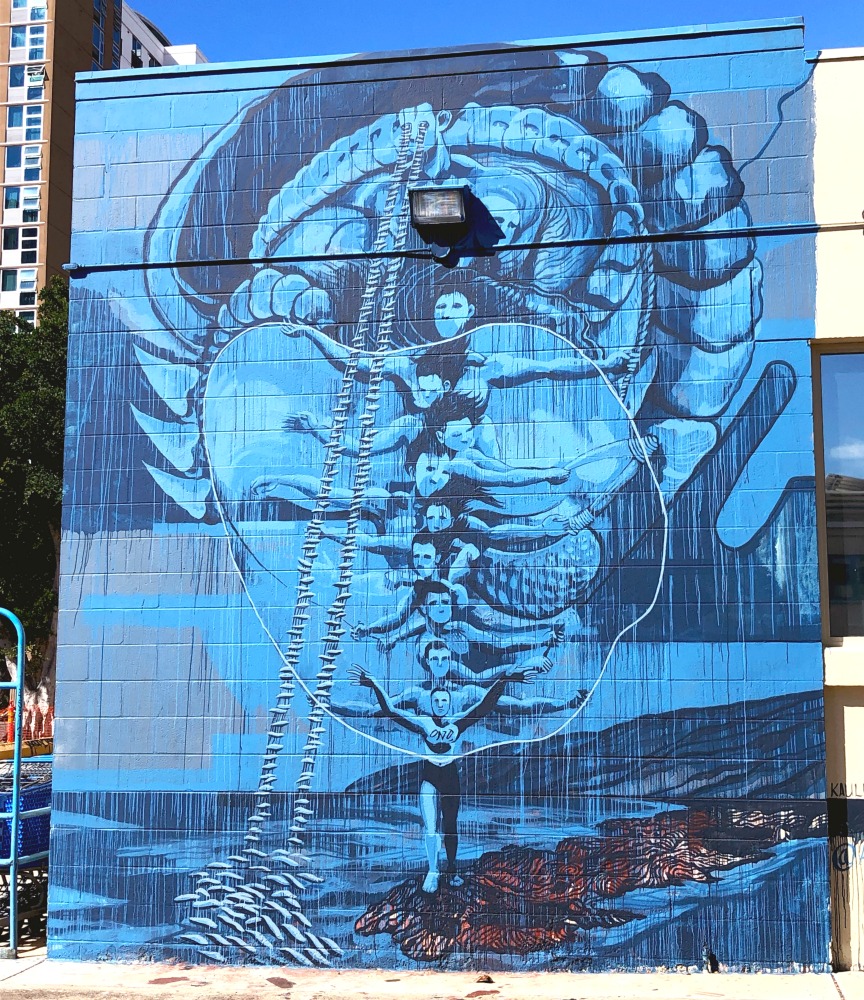 506 Keawe St, Honolulu, HI 96813
This snazzy, modern gastropub is nestled in the heart of a new commercial and residential complex and having only opened earlier this year, is a relative new kid on the block on the Honolulu craft beer scene. There's an impressive selection of craft beer here with over 25 rotating taps, a choice of more than 250 bottled beers, wines, spirits, cocktails and a creative pub grub menu.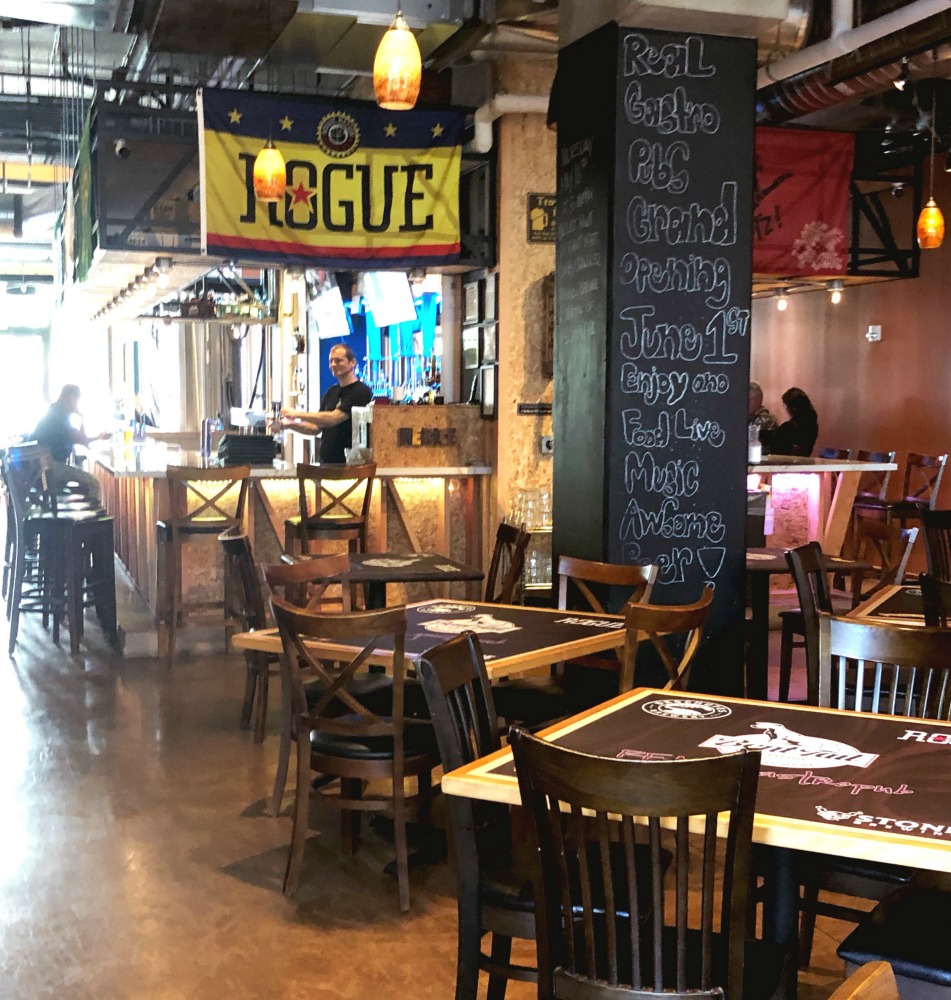 It's quite a new outfit so they only have one signature brew, the REAL Gastropub/Bent Tail Bent Tail IPA (6.4%) and although there's a new brew coming soon, the bartender is very reluctant to spill any beans about it. There's no doubt that this place does have an enormo-selection of beer but with it's sleek, modern fit out and limited range of local brews, it doesn't have a Hawaiian vibe, it feels as if you could be in a brewpub in almost any city in America.
We arrive during Happy Hour which runs from 2pm-6pm with $1 off beers, $8 wine and half price appetisers. It's not called happy hour for nothing. We think we should balance out our beer intake with some greens so we order some of the Corned Beef Sauteed Brussel Sprouts with carrots, onion and mustard (happy hour price $5.50) because after all, life is all about balance.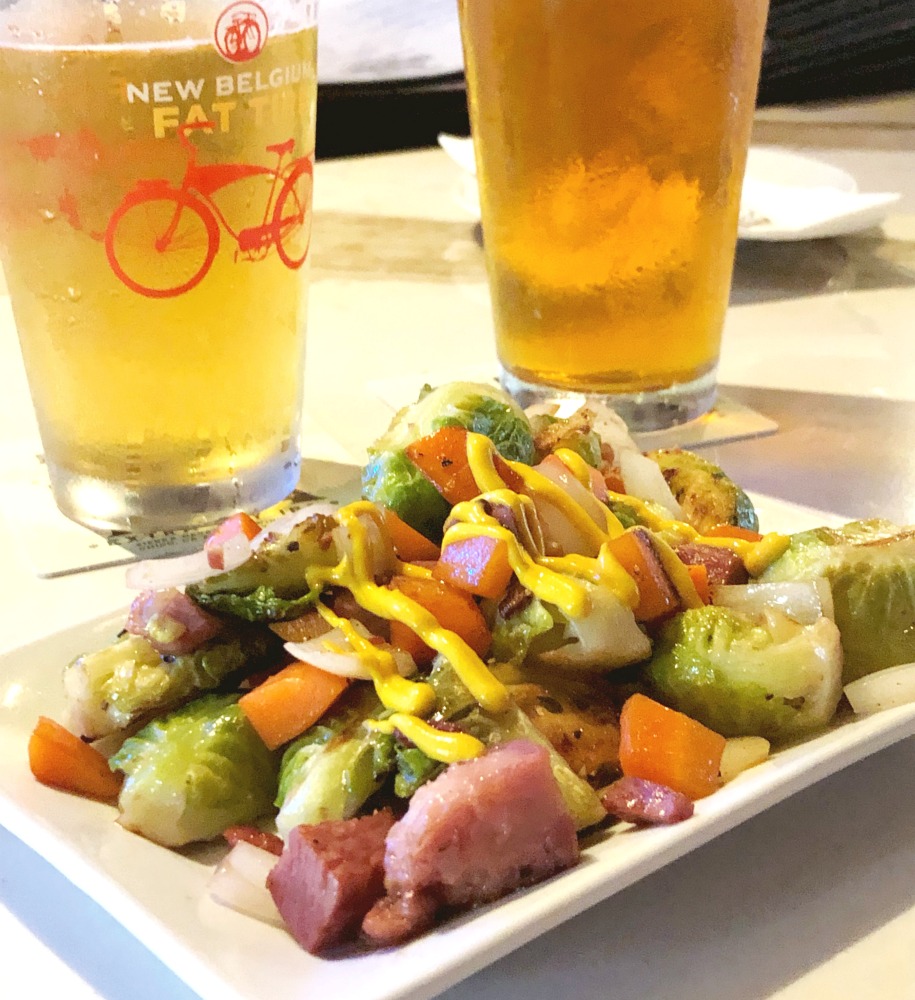 To the right of the Gastropub, there's a small side street with a huge mural, don't miss it! You're just 5 minutes walk from your next drink. Hop to it! Excuse the pun!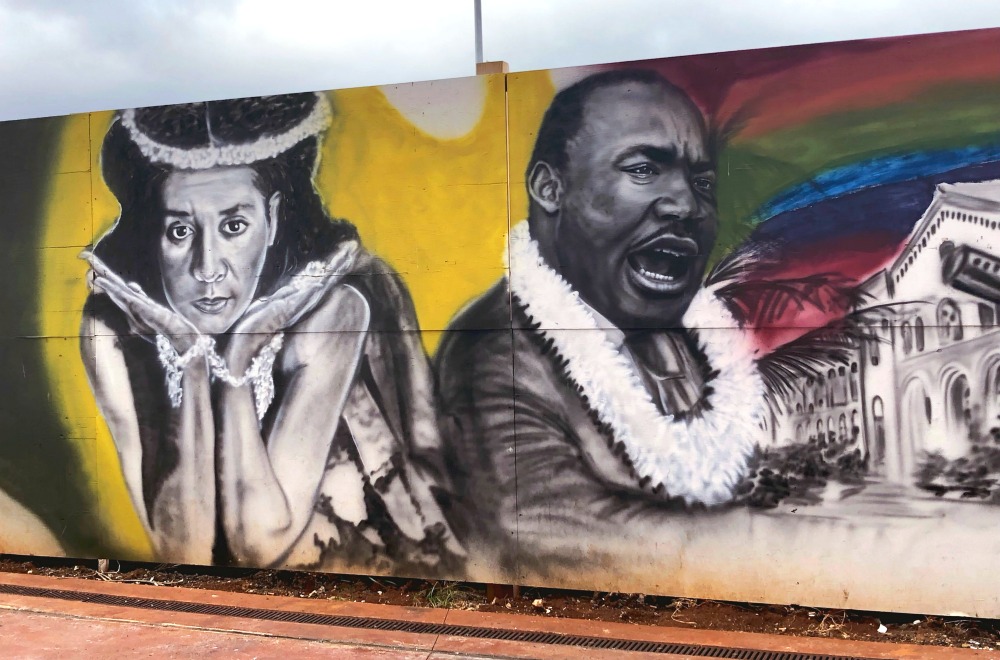 700 Queen Street, Honolulu, HI 96813
This brewery is one of our favourites – we love the cool vibes, original beers, craft cocktails and a delicious and rather unique food menu. We grab a seat inside in the bar area but if you prefer, take your beer outside to the covered 'garage.'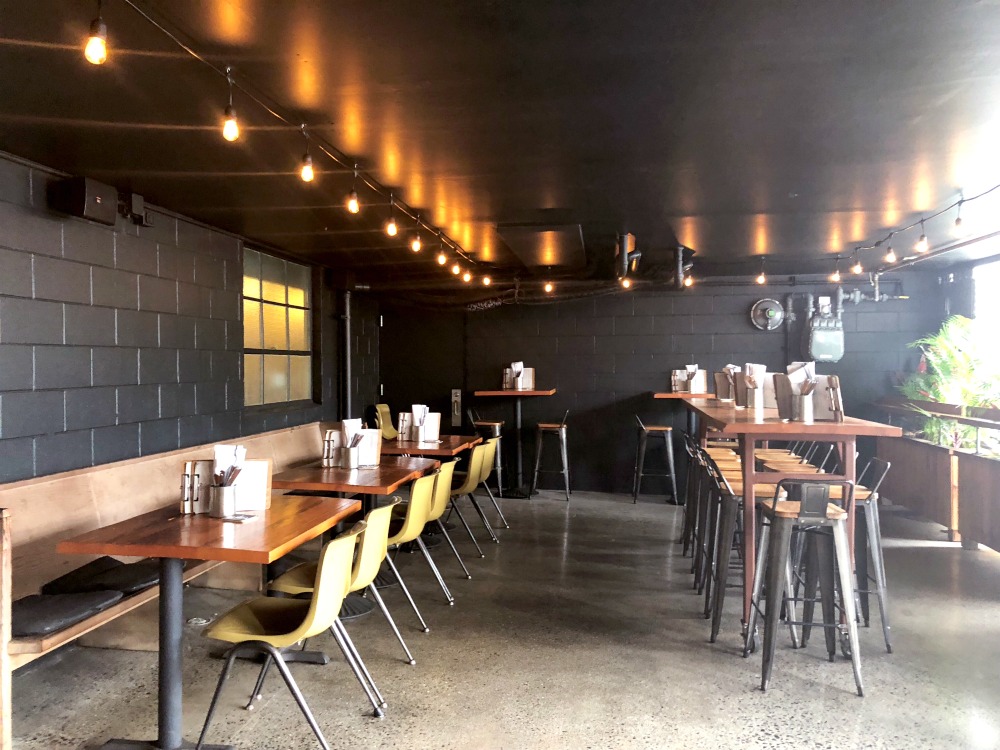 I go for the Aloha Blonde (4.8%) because it's the lowest alcohol beer and surely it must have been named after me, don't you think?! David pumps for the Waimanalo Farmhouse (5.4%) a Belgian saison and is more than satisfied with it's fruity, spicy finish.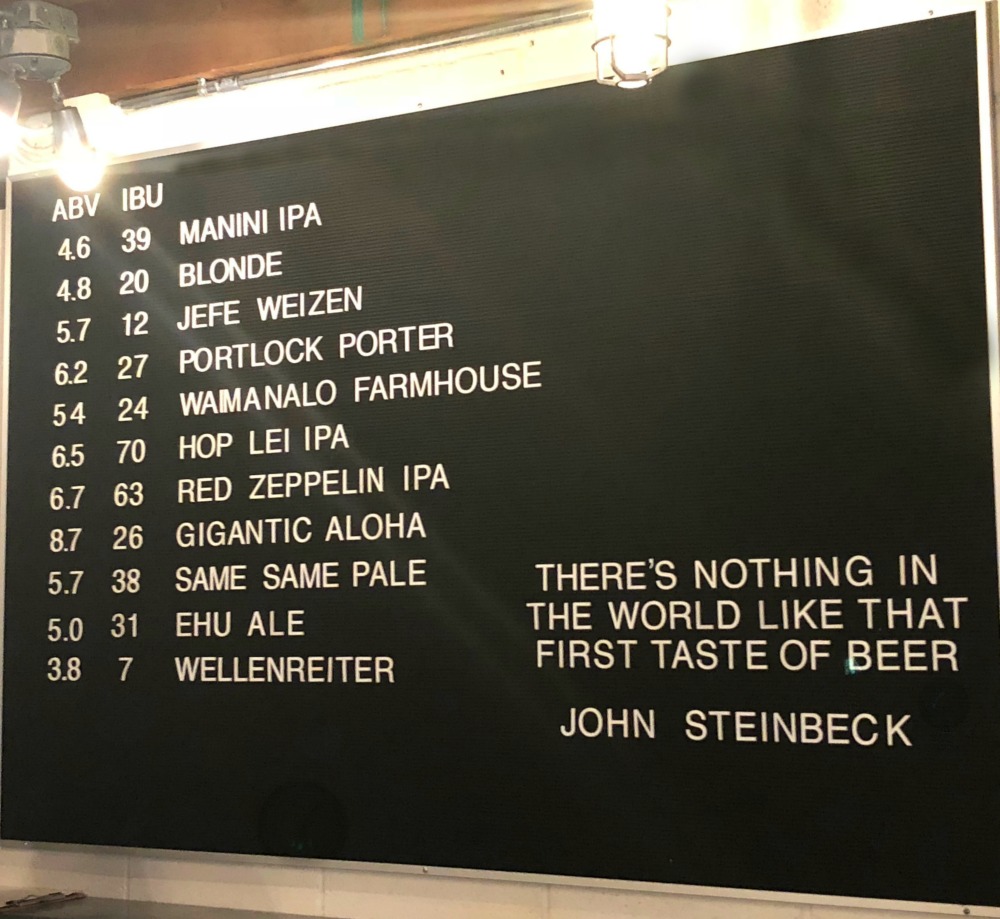 All the food that comes out of the food truck kitchen looks amazing but we only have eyes for the Steak Fries with Japanese Curry Sauce, House Kimchi and Scallions. It's so hard to find fat chips in the US or Australia for that matter and this dish is a cross of two of our UK favourites, chips and gravy and chips and curry sauce! Everyone knows the health benefits of kimchi (it being a fermented food and all) and it's addition makes this naughty dish not just a nice dish but an almost healthy one too.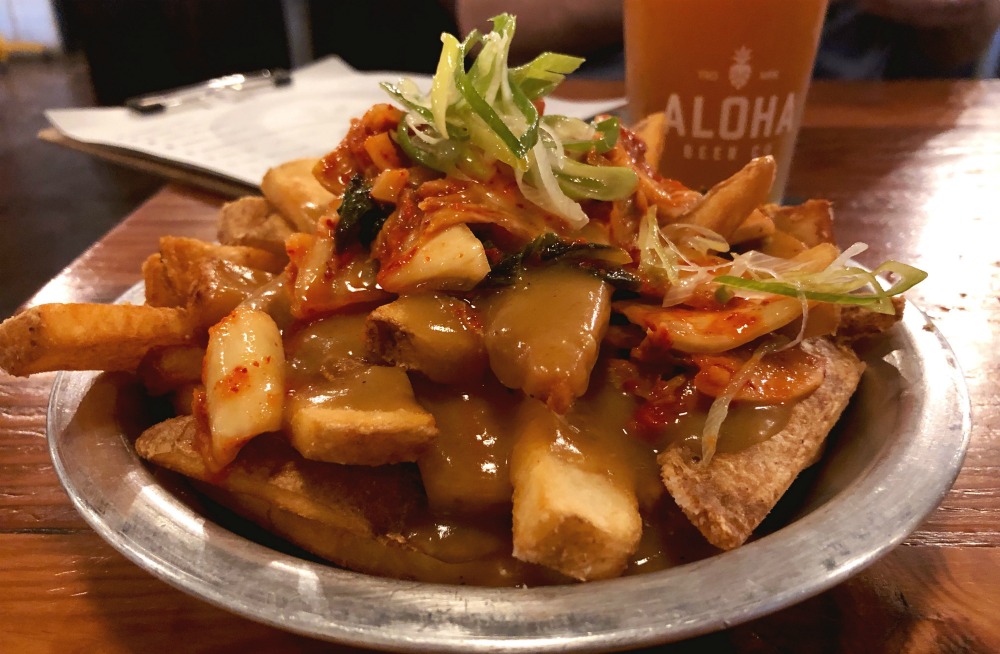 There's plenty more street art between pubs. When you see this Daisy Duck street mural and Cafe Duck Butt (for realz!) – you know you're not far away from your next drink.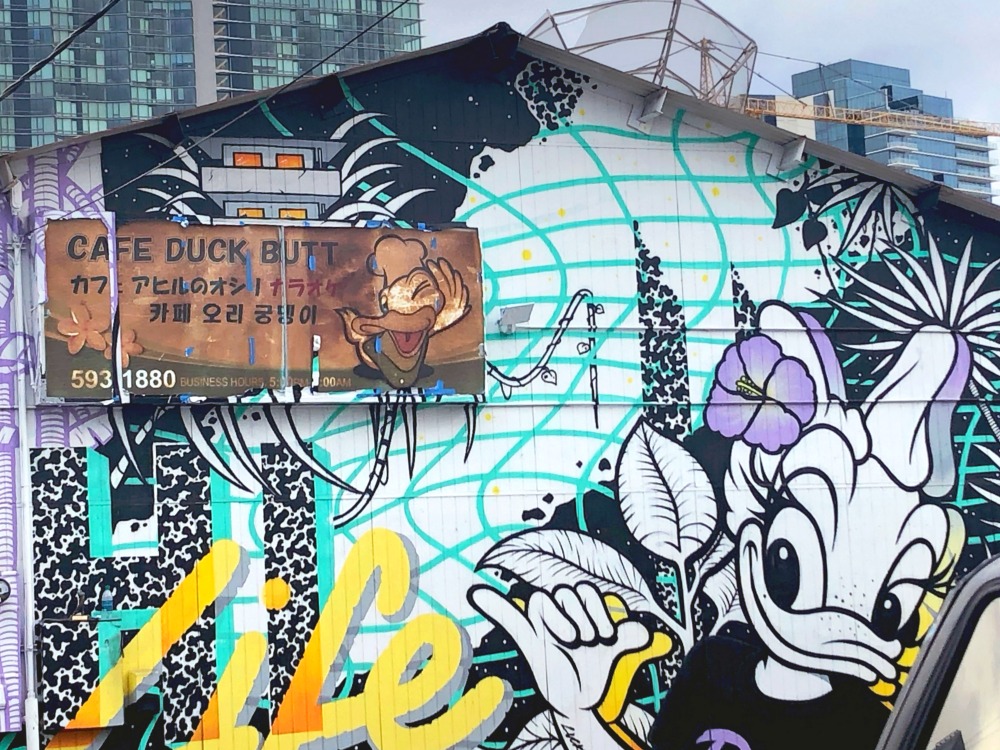 909 Waimanu St, Honolulu, HI 96814
This place has it all – it's home to a WWII museum, brewpub, speakeasy, a 'brewseum" and the Remember Honor Salute Foundation. When you come to the Home of the Brave, you're not just getting a drink, you're getting an experience and an unforgettable one at that! This family owned brewpub is operated by husband and wife team Glen and Janet and has grown from one room to to 10 different zones of WWII, Military, Beer and Hawaiian memorabilia including this jeep which Ben Affleck drove in the movie, Pearl Harbour.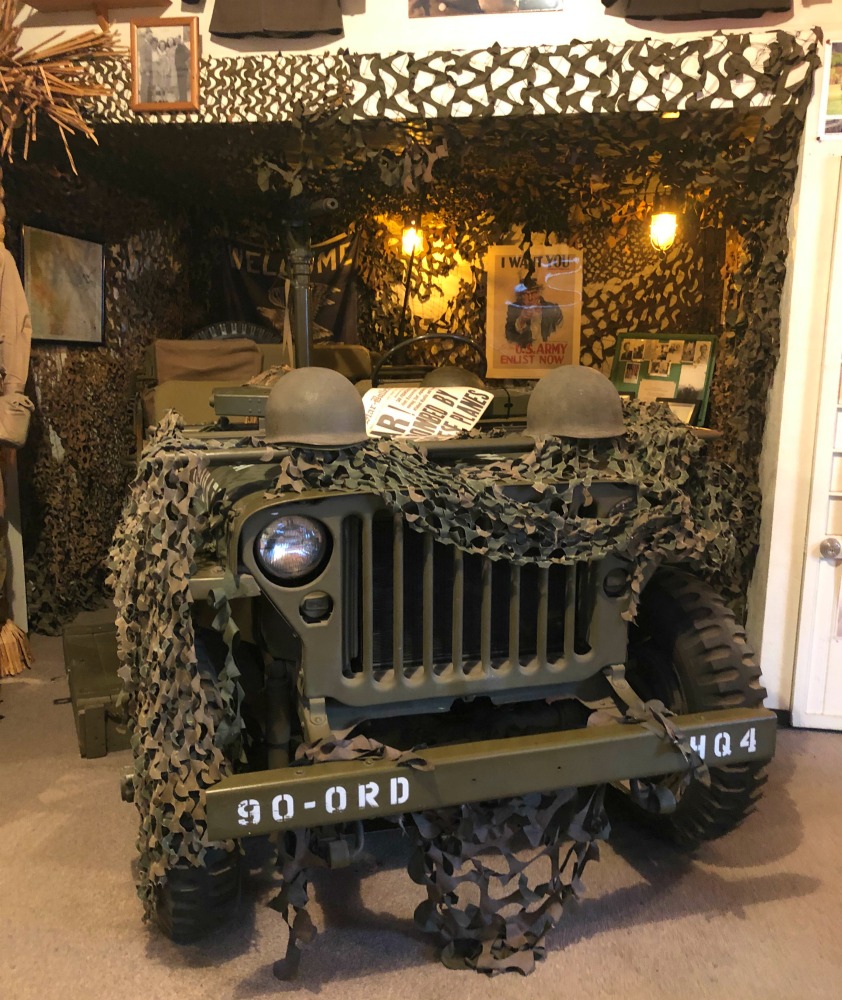 The brewpub is open daily Tuesday through Saturday from 5pm to late but try and time your visit for a Wednesday, Friday and Saturday between 5pm and 8pm so that you can take in the museum and then take the stairs to the Wiki Waki Woo Speakeasy.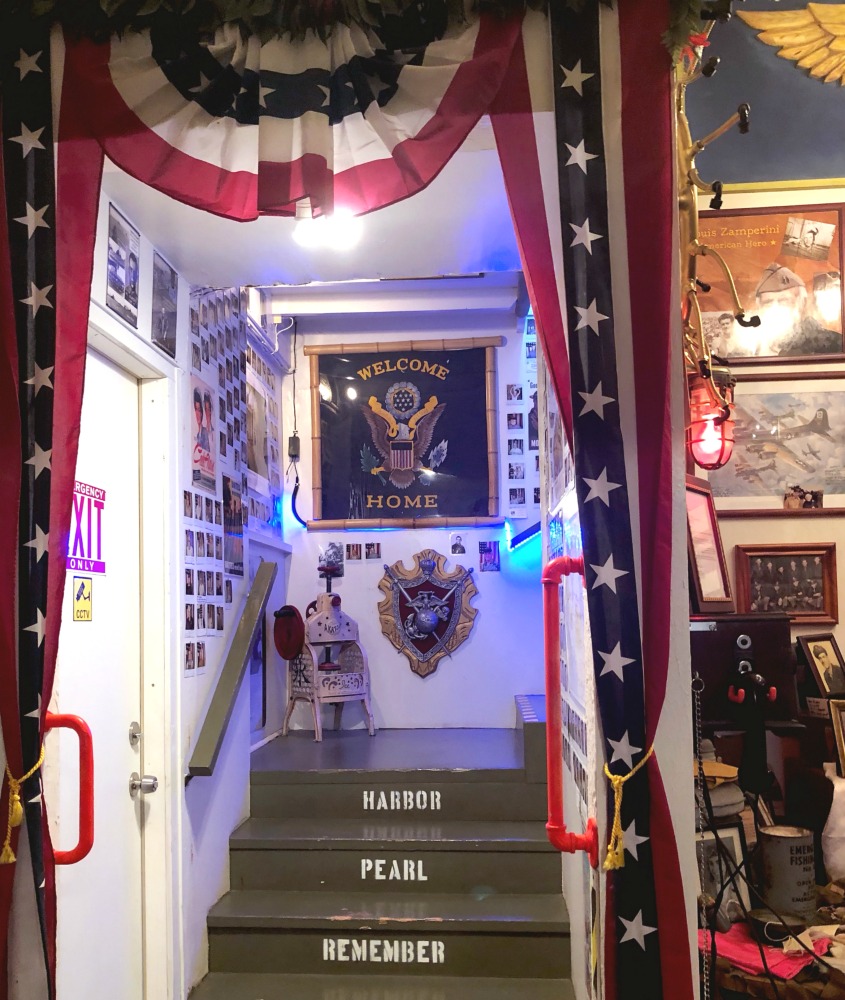 You'll be given a secret code to enter the speakeasy where you'll find Officer Glen holding court at the bar, a large lanai (balcony) and a cosy pub area. Home of the Brave Brewing Company proudly produces over 12 beers, many of which you can try here. Don't miss the cocktails though, the Mai Tais here are some of the best in town and for something a bit different try the Crew Chief Coffee, which is like an Old Fashioned only much stronger, served in a mug and stirred with a spanner!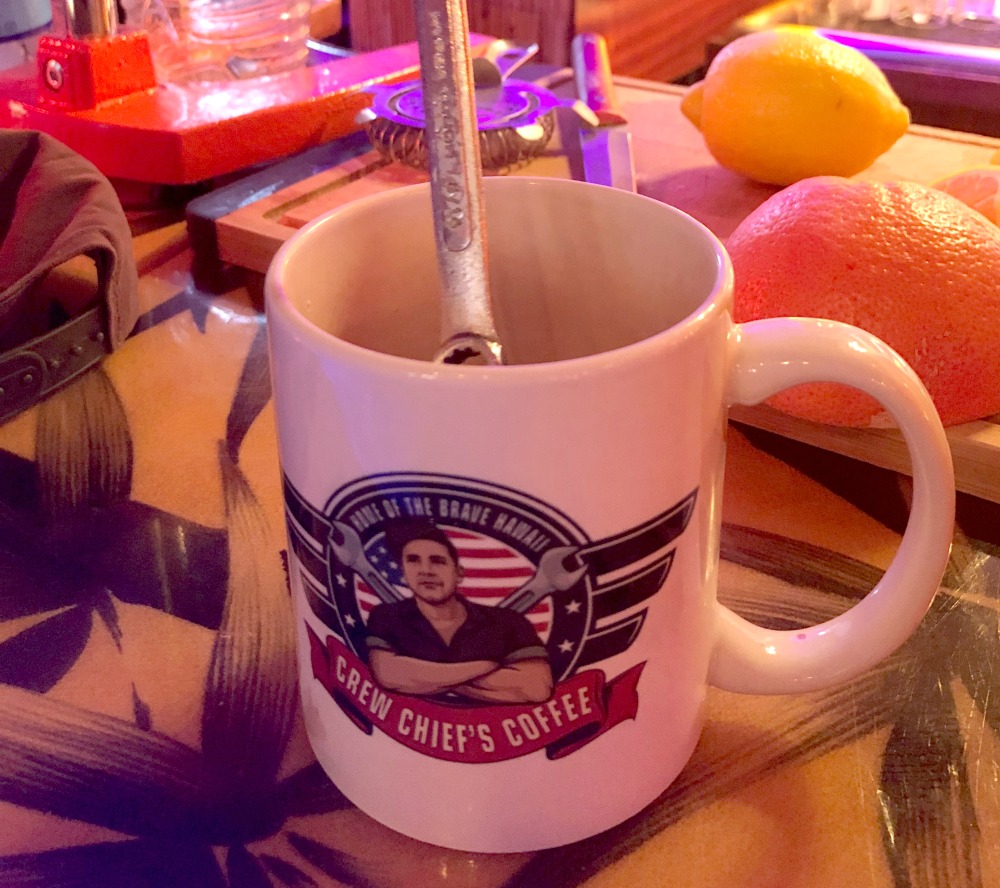 Everyone receives a warm welcome here and it has to be one of the friendliest and most fun bars in town. Wednesday night is Trivia Night both in the Brewpub and Waki Waki Woo and Thursday nights is Battleship Bingo in the Brewpub – don't miss it!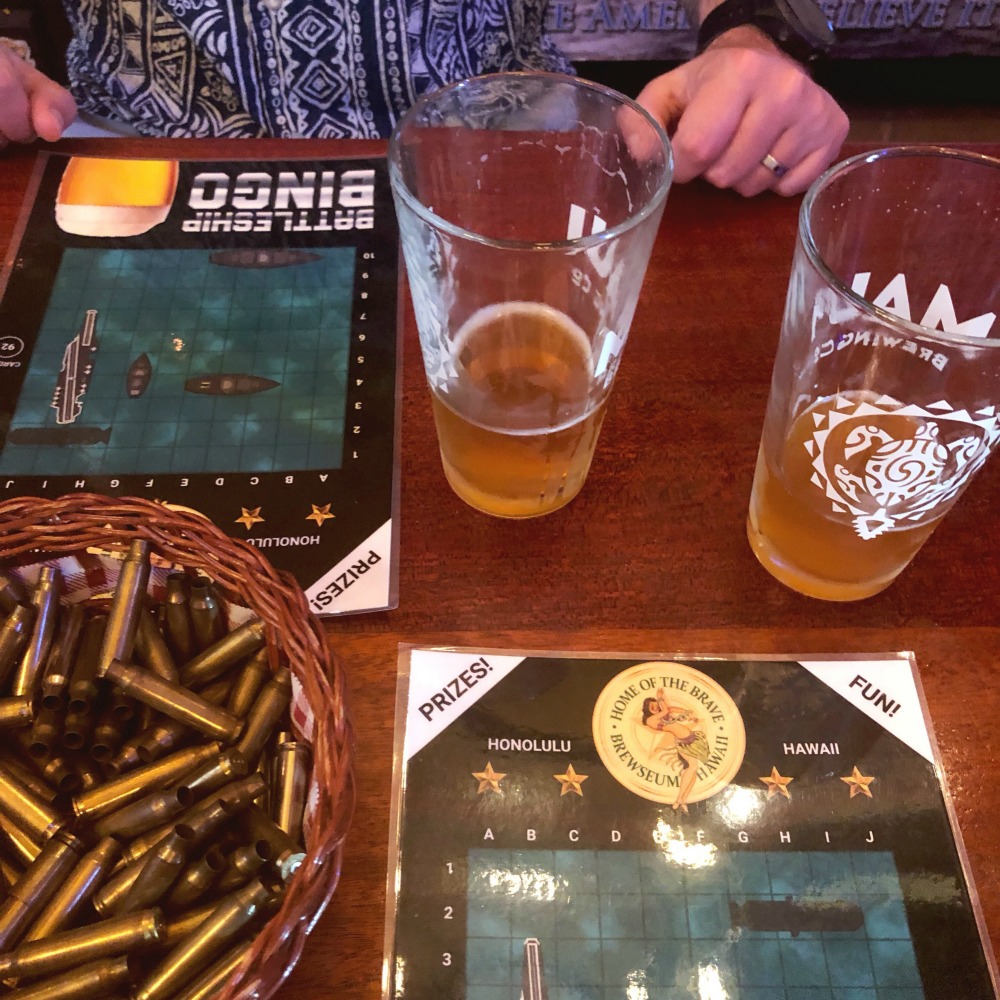 831 Queen St, Honolulu, HI 96813
This large, dog friendly brewpub serves great beer, delicious barbecue and has lots of outdoor space. Waikiki Brewing is the partner company of the Hawaiian restaurant chain, Cheeseburger in Paradise. The back story of the chain is like a foodie fairytale; two girls from SoCal go on vacation to Hawaii and upon their return home decide to go back and open a cheeseburger restaurant! The girls may not have had any restaurant experience but they did know what made a good cheeseburger! Now they have three locations in Maui and five in Waikiki including two branches of Waikiki Brewing because let's face it beers and burgers were made to go together!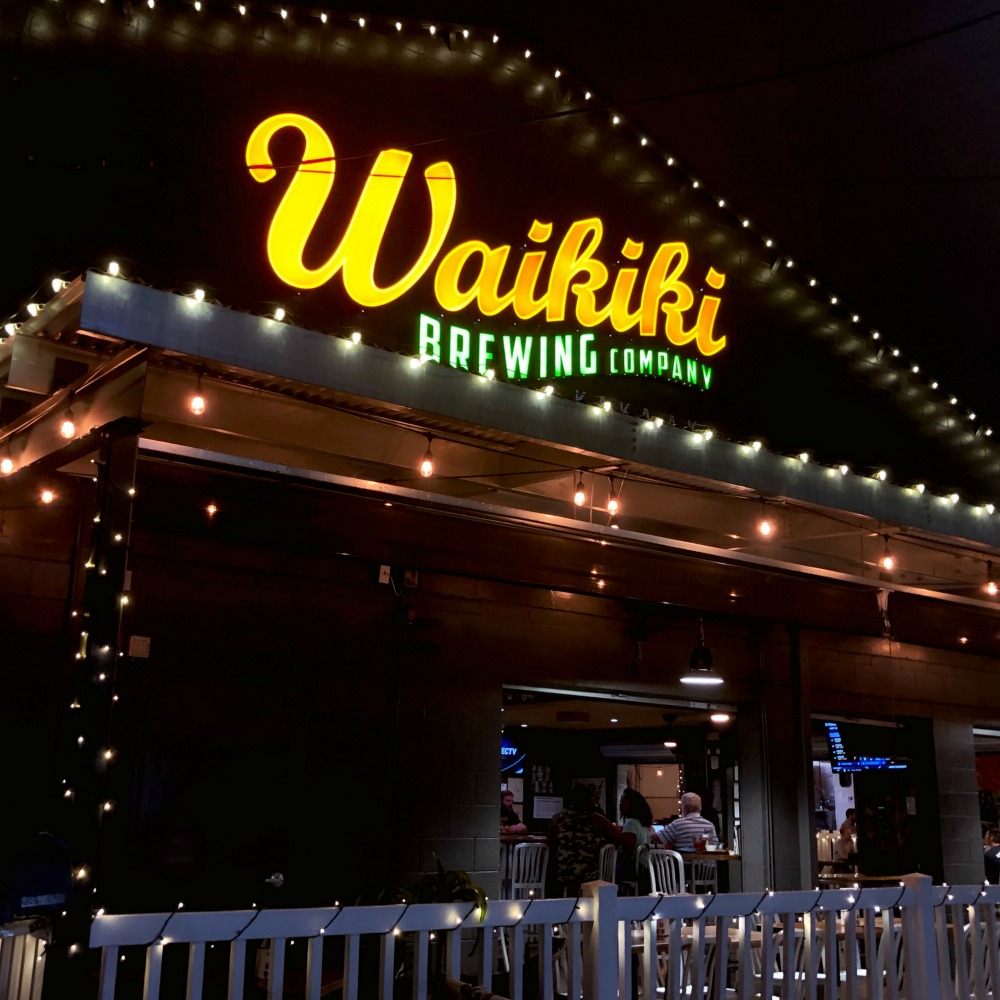 All the brewing here is done on-site and although there are no organised tours, the brewery operation is in full view of the bar so you can check it out. The staff here are always happy to chat beer and if you're lucky and they have time, you might get a sneak peek in the back and see where the magic happens!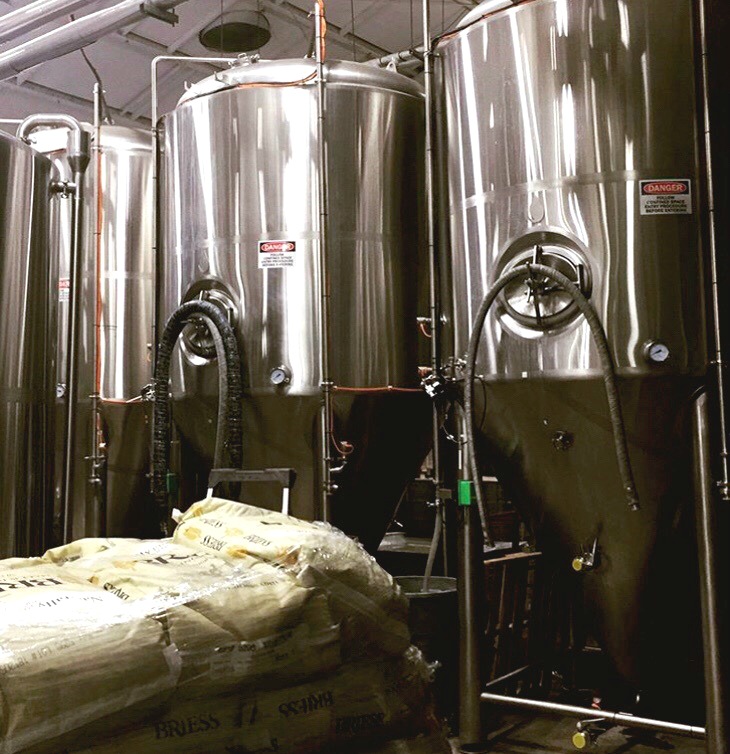 Every branch of Cheeseburger in Paradise and Waikiki Brewing has the trademark tiki vibe, outside space, flat screen TV, the quintessential cheeseburgers and really good beer. However, although Cheeseburger in Paradise is a chain and there is more than one branch of Waikiki brewing, each venue still has a unique feel and a slightly different menu. We love the wrap around lanai here and of course, the smoker and outdoor kitchen. David finishes things off with the seasonal 96815 Saison (6.15%) enjoying the hint of coconut and citrus flavours, while I once again play safe and match my beer to my hair with the Aloha Spirit Blonde Ale (4.62%.)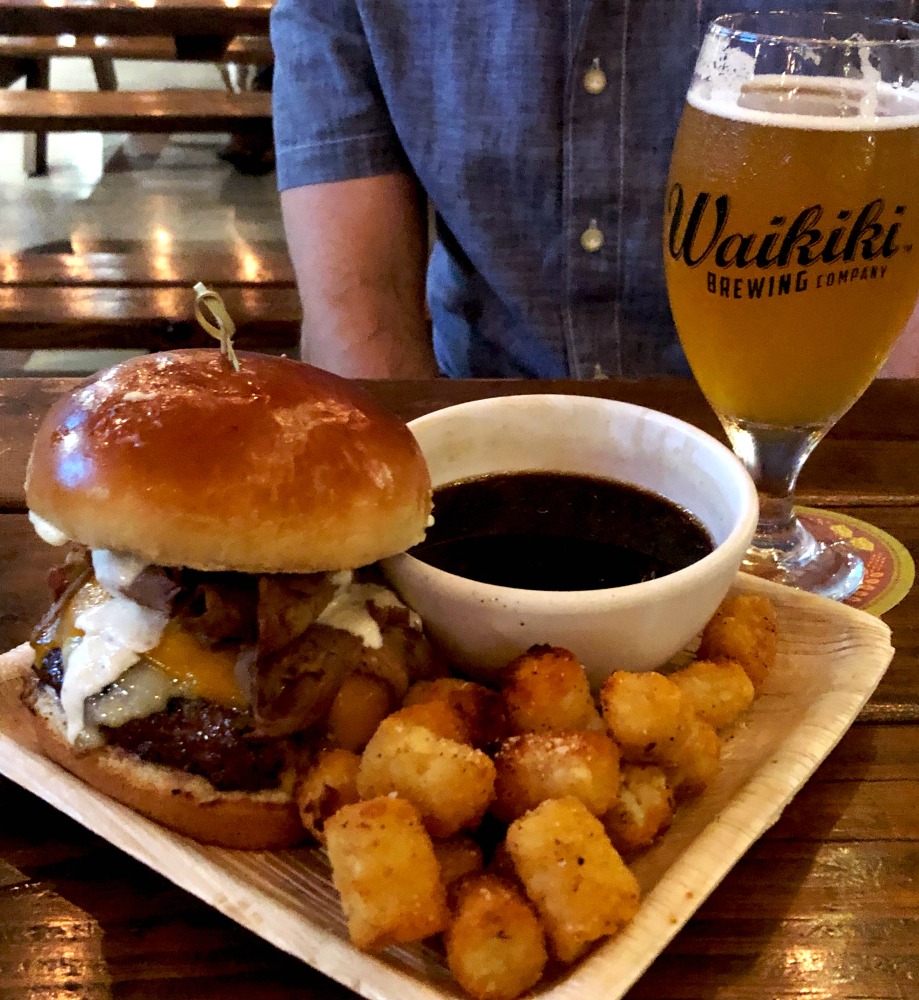 The barbecue here is top notch and the burgers here do not disappoint – check out this Prime Cheeseburger; 100% Fresh Black Angus Beef patty topped off with prime rib, cheddar, brie and served with a side of jus. All burgers come with a small side – we can't resist a good tater tot – and will definitely soak up the alcohol. The menu here is extensive, if burgers aren't your jam, there's also tacos, pizzas, salads and a whole lotta barbecue!
Happy Hour here goes from 3 p.m – 5 p.m with $5 pints of core beers and if you're a night owl and/or have staying power, take advantage of Happy Hour's second coming from 9 p.m until close. Not only are dogs welcome here, they're catered for too, with their very own dog menu!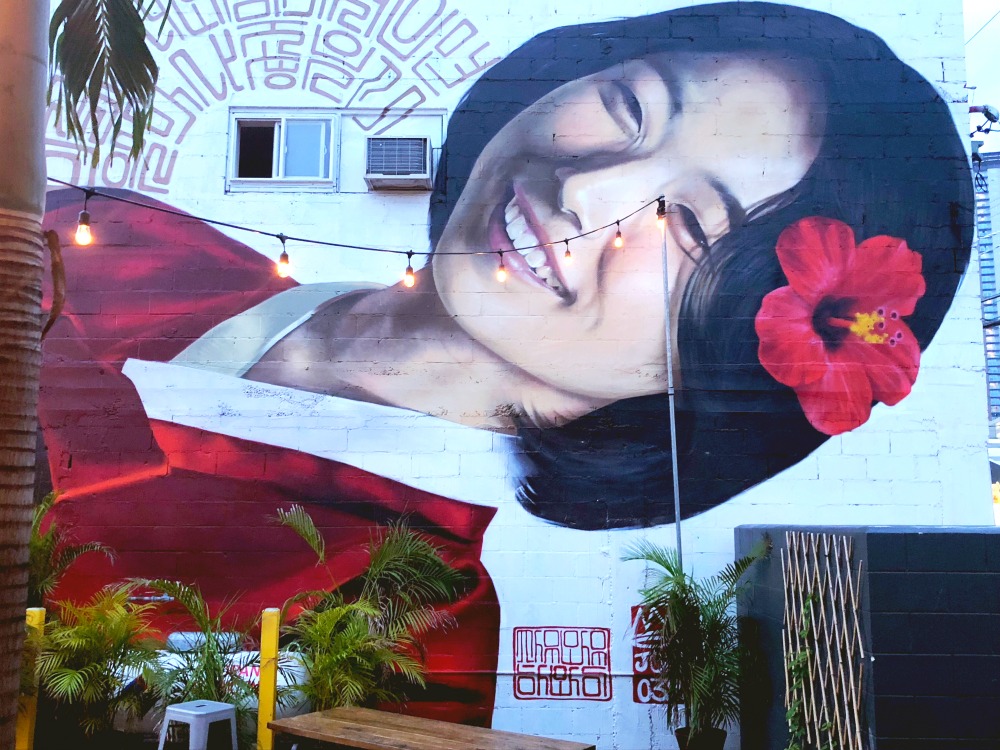 We call it a night but if you're still thirsty why not grab a ride back into Waikiki and try one of the many beers on offer at the Late Night Happy Hours at Maui Brewing (10.30 p.m – close) or Yardhouse?(Sunday to Wednesday 10.30 p.m – close)
All beer and food was thoroughly enjoyed and independently paid for. As always, all opinions are honest and my own.
Linking up with Denyse for Life This Week