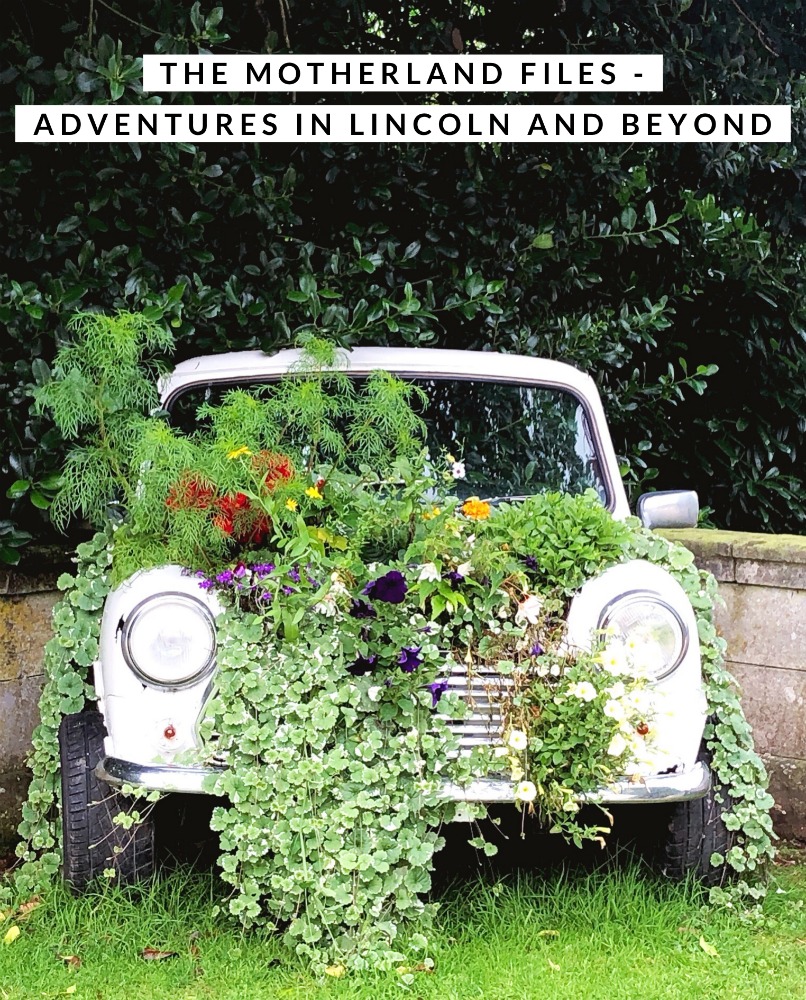 Now that I've finally conquered the never ending jet lag, it's time for some full and thorough reporting from the motherland. When I'm in the UK, I spend the lion's share of my time chez mum and I totally take it for granted that she lives in such a wonderful part of the world.
Although we're originally from London, mum has lived in Norfolk, Sussex, Nottingham and Brittany in France and it was completely pot luck that she ended up in Lincoln, which coincidentally back in the day was my first choice for teacher training college… Until I found out the ratio of girls to boys in Lincoln was 5:1 and I changed my mind pretty sharpish!
I'm pleased to report that Lincoln is lovely as ever and that the girl boy ratio is much improved. Here's what went down and some of our local favourites!
Lincoln City Centre
In my humble opinion, Lincoln has to be on of the most underrated cities in Britain. Although it's a city, it has a small town feel and is inhabited by some of the friendliest folk you will ever meet. The city is steeped in history with it's medieval cathedral (complete with Wren designed library) and the castle which houses a Victorian prison and a copy of the Magna Carta. I didn't get to visit the castle or the cathedral this visit but I saw the cathedral daily because wherever you seem to be in town, it dominates the city skyline!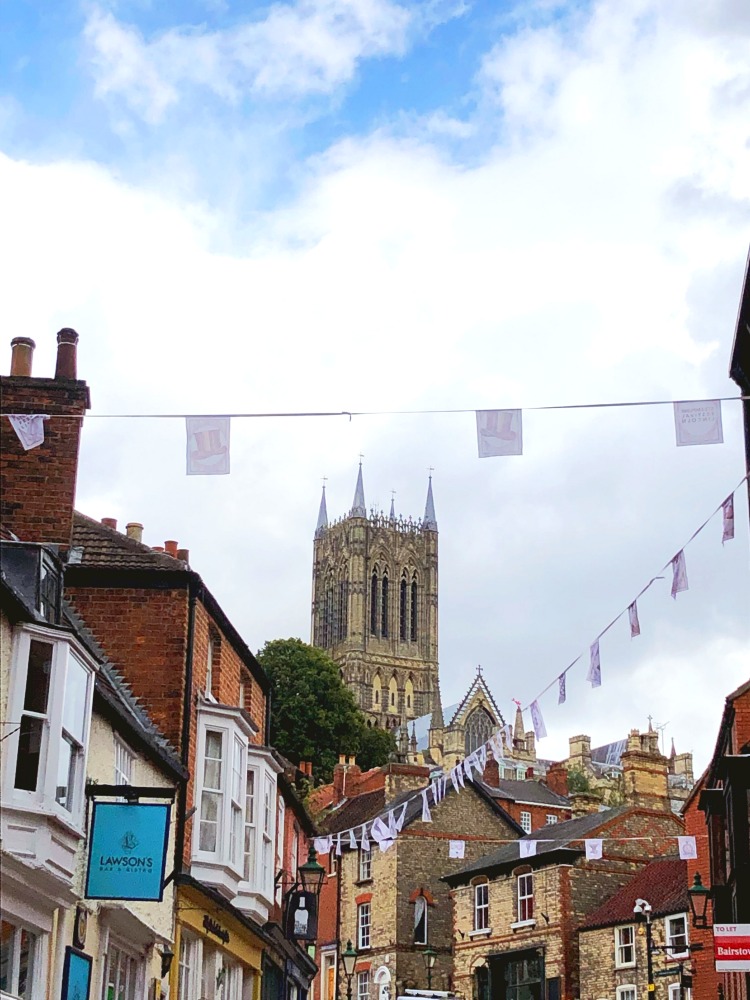 The shopping is first rate with a bustling High Street and a delightful range of independent shops, tearooms and olde worlde pubs on Steep Hill. I always ensure my case is half empty on the outward journey so I can fill it up with my purchases on my return!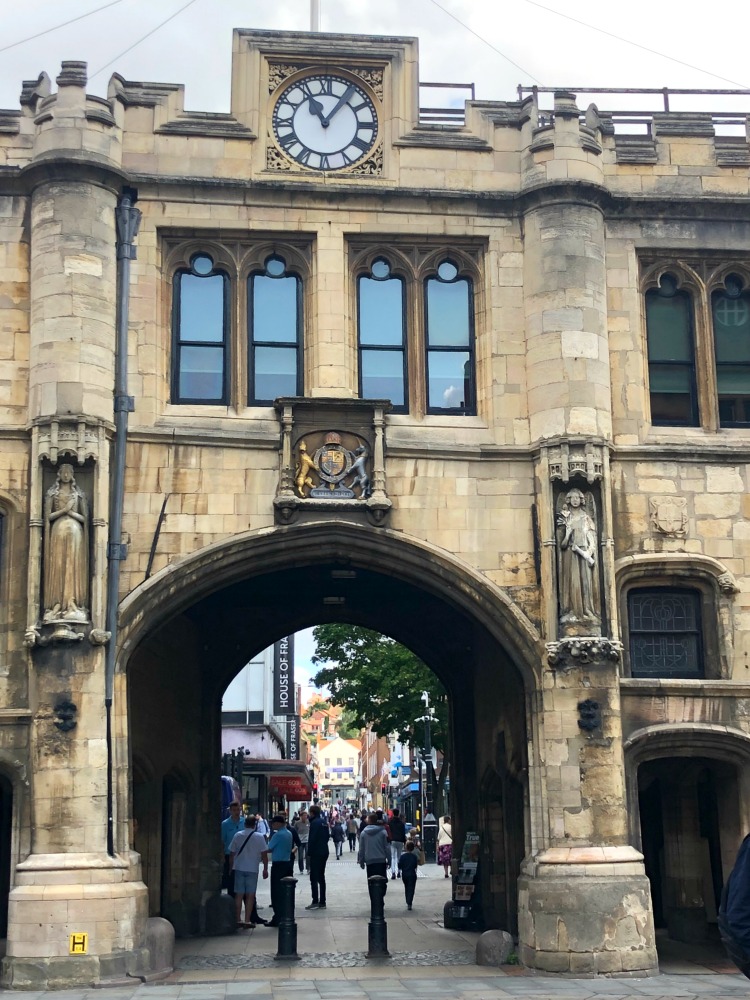 Of course, there's a plethora of supermarkets which are a tourist destination in themselves. The sweet, biscuit and crisp aisles are my particular favourite!
Local favourite: Lady Rose's Edwardian Tea Room
Free School Lane, Lincoln, LN2 1EY
In my pursuit of superior sconeage, I have to visit Lady Rose's Edwardian Tearoom because Mr Gearing's enormo-scones always hit the spot! Mr Gearing is keeping the scone recipe very close to his chest but he did share his special shortbread recipe and it's not to be missed!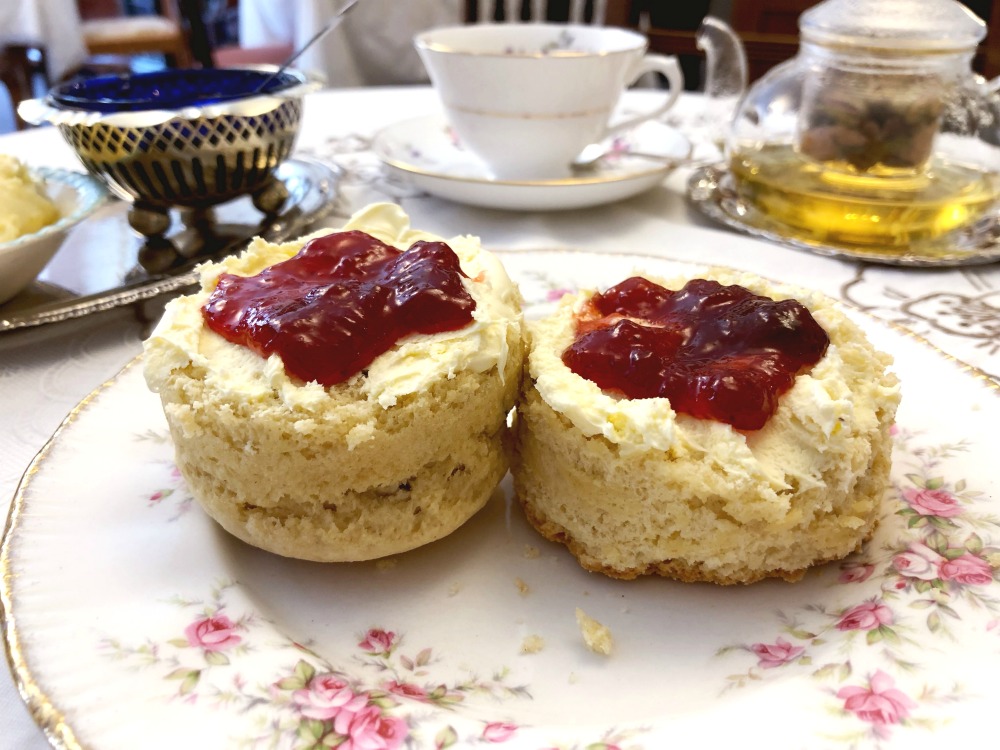 In the Hood – Boultham Park
My mum lives just a few kilometres south of the city centre in a thriving local community with quality local amenities and some great local shops. This is my home away from home!
55 Hall Drive, Lincoln, LN6 7SW
I'm so lucky that this 50 acre, Grade II listed lakeside oasis is literally on my mum's doorstep! Originally the park for Boultham Hall, it was purchased in 1929 by the council and opened as a public park for the people of Lincoln. Although the house was demolished in 1959, the park has just undergone a multi million pound restoration and is totally fabulous, complete with a cafe, a bandstand, a beautiful lake, woodland and more greenery than you can shake a stick at.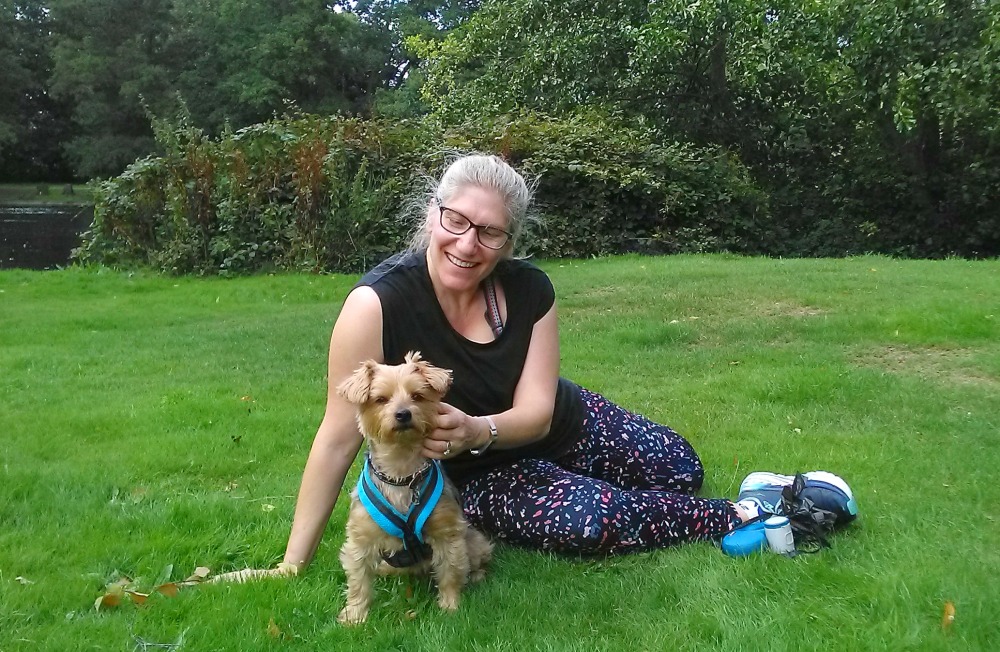 It's clearly as popular with dogs as it is with humans and it's a great place for dogs and their walkers to make new friends. Seriously everyone is so friendly, like Archie the Akita and his owner!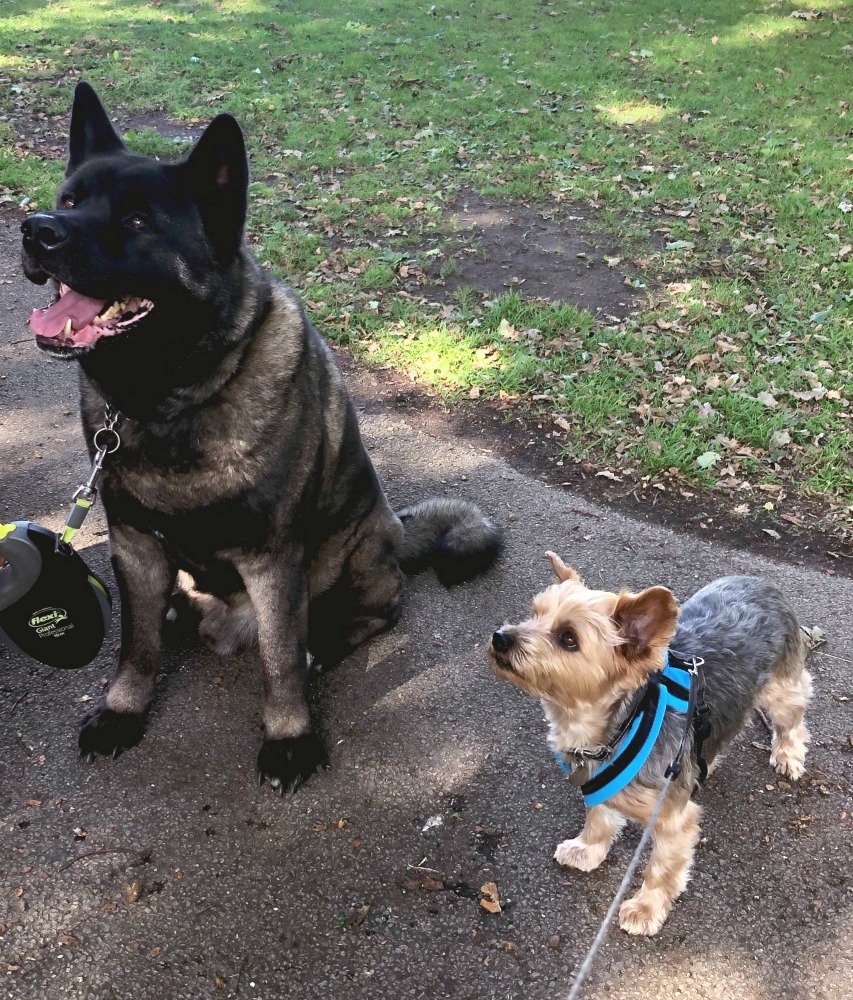 The park is also home to Lincoln Parkrun which is super popular (460 finishers when I was in town) and yep, you've guessed it, super friendly and so welcoming to visitors. I've run 9 park runs and every one of them has been in Lincoln. I am keen to join my local parkrun in Sydney but am worried it won't be nearly as fun or as friendly as the Lincoln event.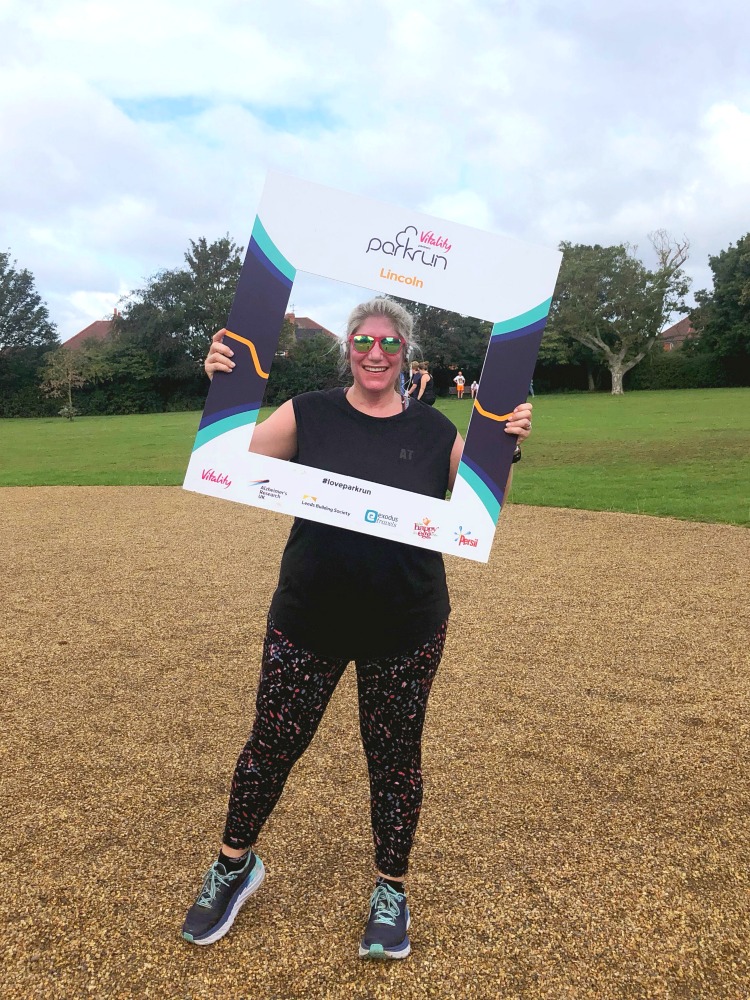 The lake is one of my favourite parts of the park, there are so many water birds in residence and on this trip there were even some baby swans. Mummy and Daddy swan couldn't wait to show them off! I've read The Ugly Duckling so I knew baby swans were brown but I thought they looked like little ducks, not like brown swans! I got quite the water bird education, let me tell you!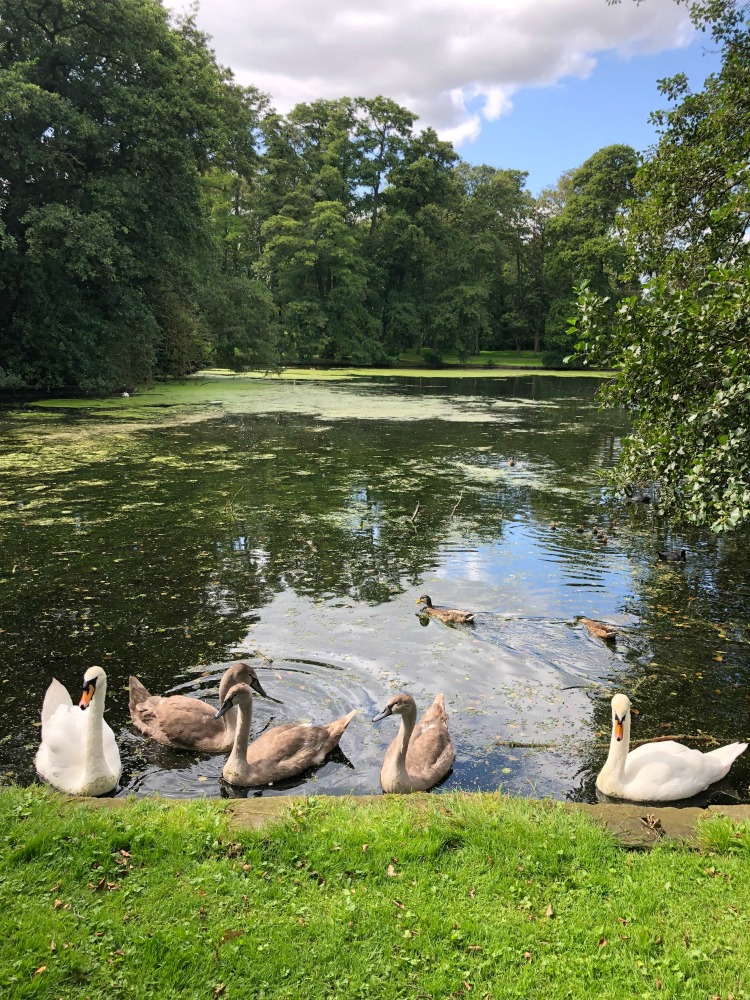 Local Favourite: Smith's Tea Room
277A Boultham Park Road, Lincoln, LN6 7ST
After a walk round the park, I like to head out to the shops and pop into the family run and super friendly Smith's Tea Room. Here you'll find enormo-slices of cake, a mouth watering range of traditional sweets and a range of hot and cold snacks. My only regret is that I've never had the time nor the stomach space for the afternoon tea which looks epic. It was my visit here last year, that inspired the recipe for the exceptionally delicious Jammy White Chocolate Blondies.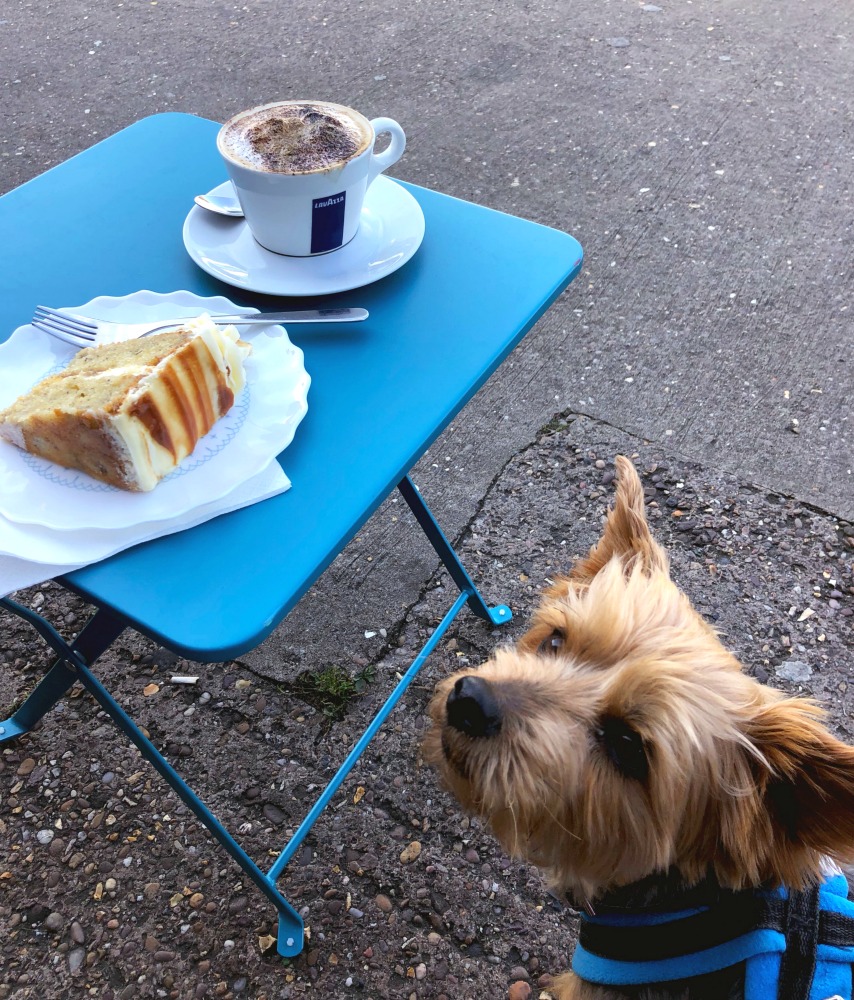 Local Favourite: Elite Fish and Chip Company
The Moorland Centre, Tritton Road, Lincoln LN6 7JW
Of course a visit to Lincoln is not a visit to Lincoln without a visit to my favourite fish and chip shop, Elite. This award winning fish and chip shop has been using the same traditional home-made batter for over 40 years and you can really taste the difference. All fish is freshly cooked and I am sure it's the locally sourced potatoes that set the Elite chips apart. I have tried other local chippies but nothing comes close to the Elite standard. My scampi and chips were everything I thought they would be and more!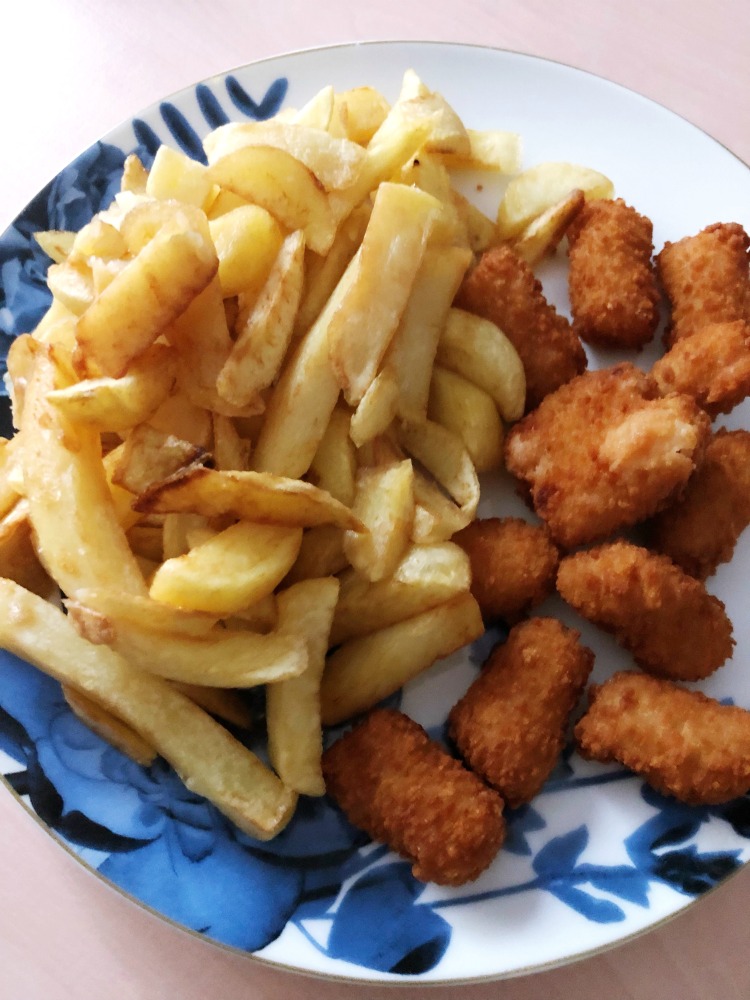 Lincoln and beyond
Lincoln Road, Skellingthorpe, Lincoln, LN6 SSA
It's no secret that I'm a sucker for a scrumptious scoop and so my visit to Daisy Made Farm was a real sweet treat! This cute coffee shop is a favourite of our friends' Amy and Des and it's easy to see why!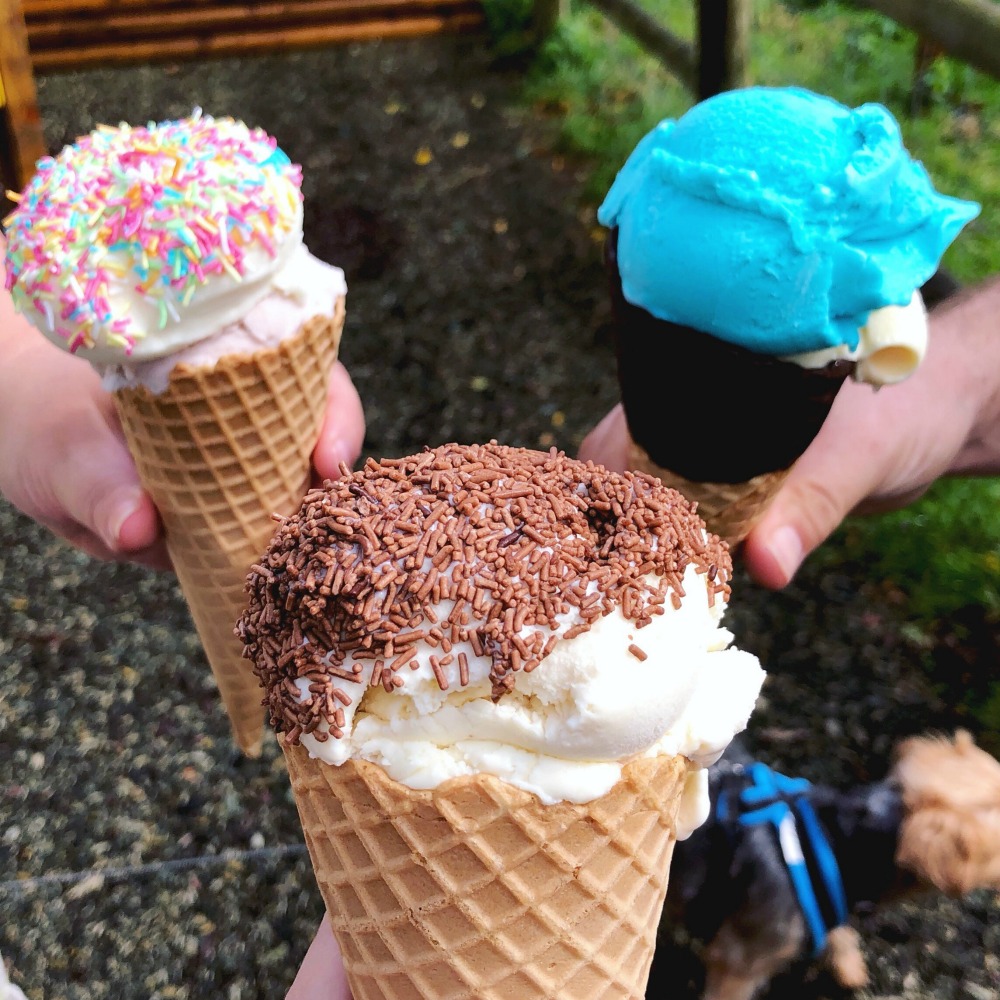 The ice cream is made fresh on the farm using milk from the Daisy cows and flavours change daily. There's a full menu in the cafe but we scoff our scoops outside which is dog friendly because Calvin has come along for the ride.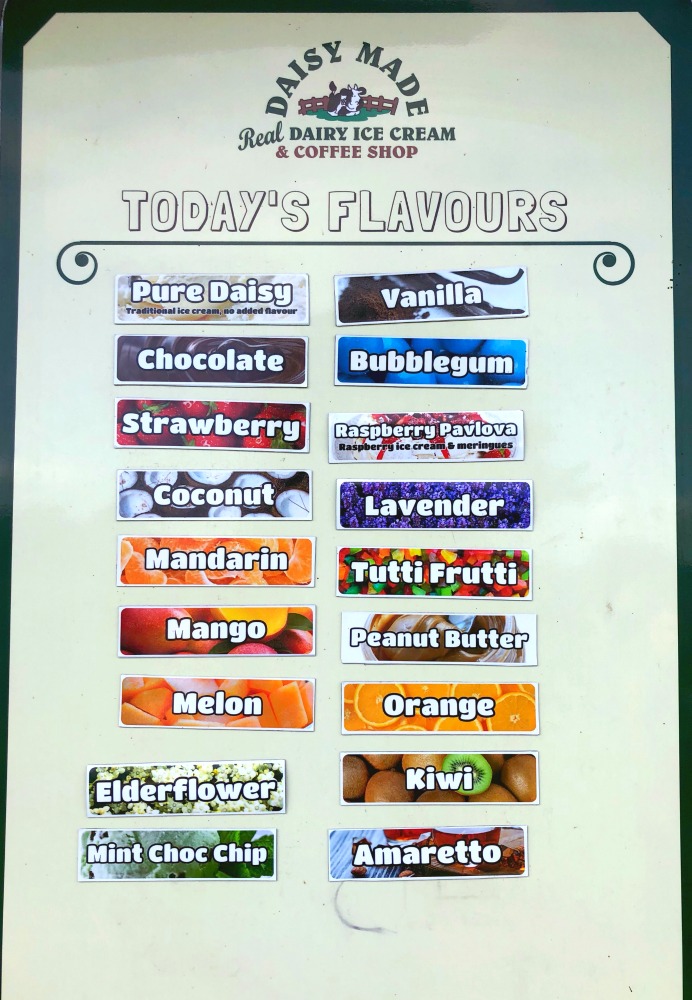 Calvin is in his element at the petting farm checking out the cows, goats, guinea pigs and rabbits, although me and Amy are more excited about the alpacas. As if all that wasn't fun enough, there's also a kids play area and crazy golf making this one farm that is fun for all the family, even the furry members!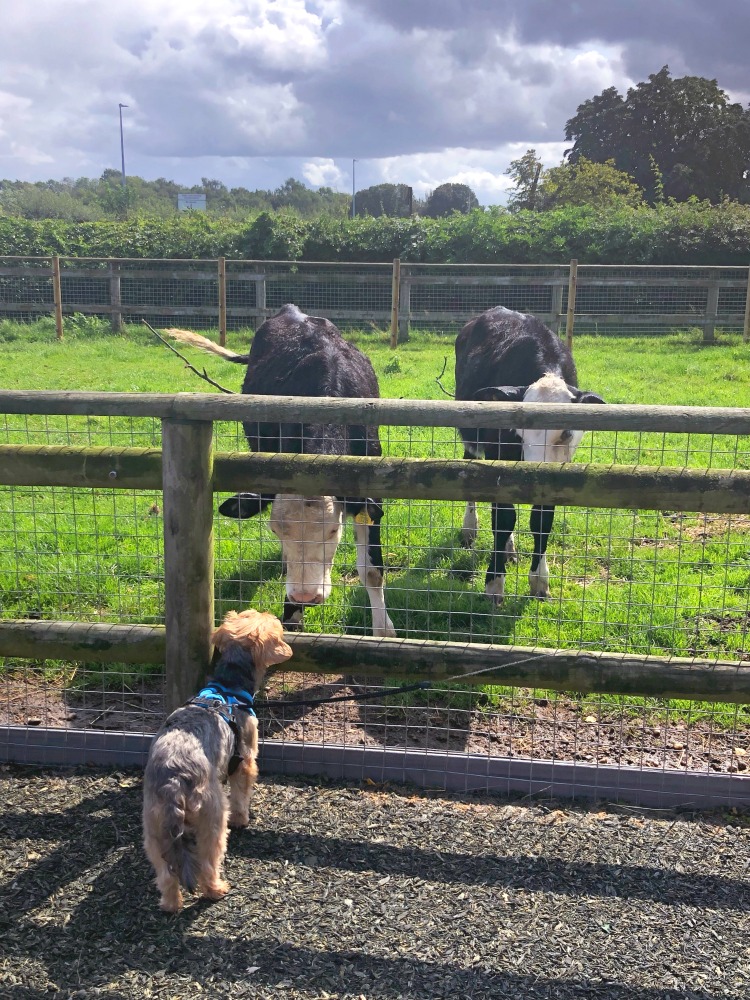 Woodhall Spa
Our friend Sandra takes me to to the pretty inland resort of Woodhall Spa. It oozes Edwardian charm and is famous for it's mineral springs, golf courses, famous vintage cinema, "Kinema in the Woods" and it's connections with the WWll Dambusters (AKA RAF 617 Squadron.)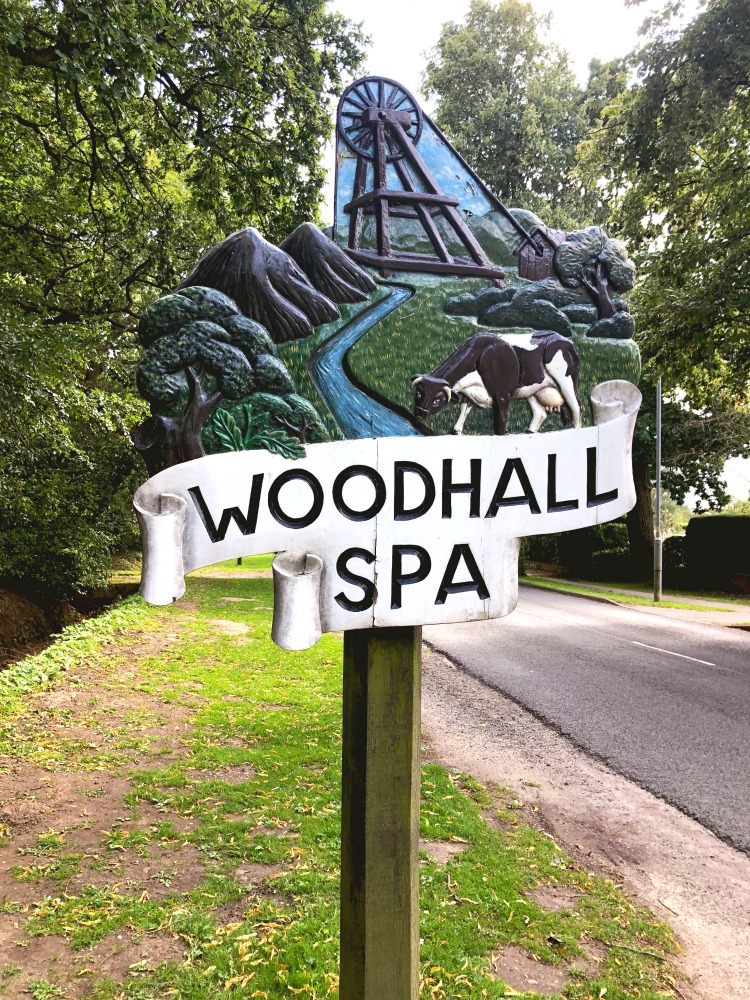 We take a pleasant walk along the main street, checking out the quality op shops, top class butchers, mouth watering bakeries, gorgeous gift shops and a plethora of tea rooms.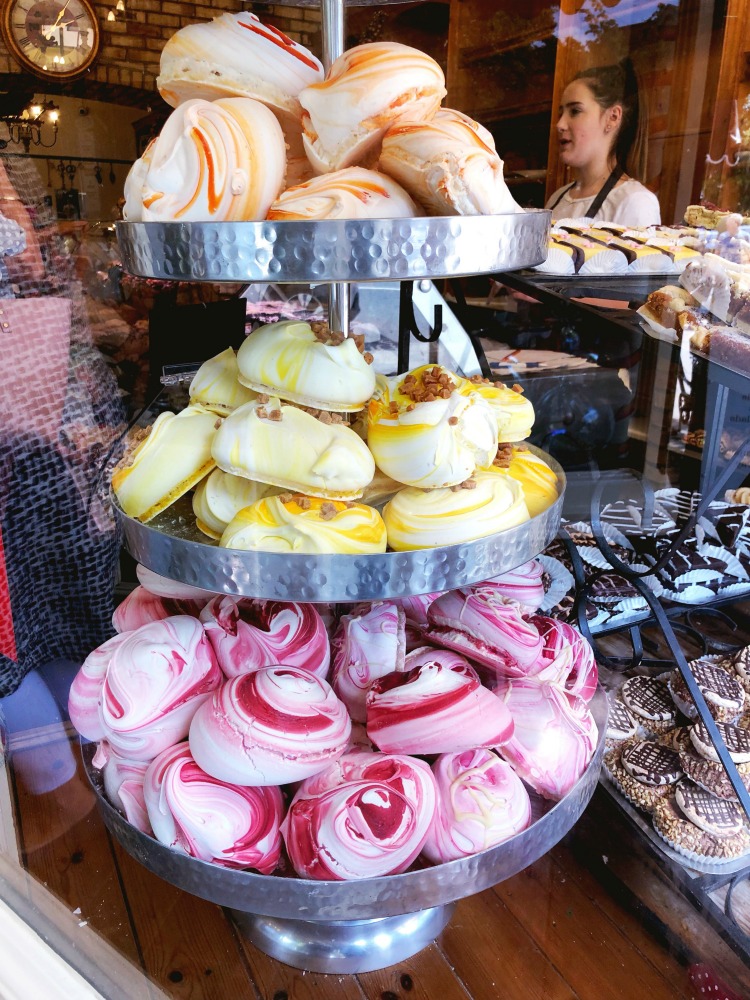 Stixwould Road, Woodhall Spa, LN10 6QG
A visit to Woodhall Spa is not a visit to Woodhall Spa without a stroll through the grounds of the Petwood Hotel, once home to the famous Dambusters, the famous squadron which was made up of Canadian, New Zealand, Australian and British personnel who first used the bouncing bomb. Now it's a luxury hotel but the gardens are immaculately maintained, utterly delightful and open to the public all year round.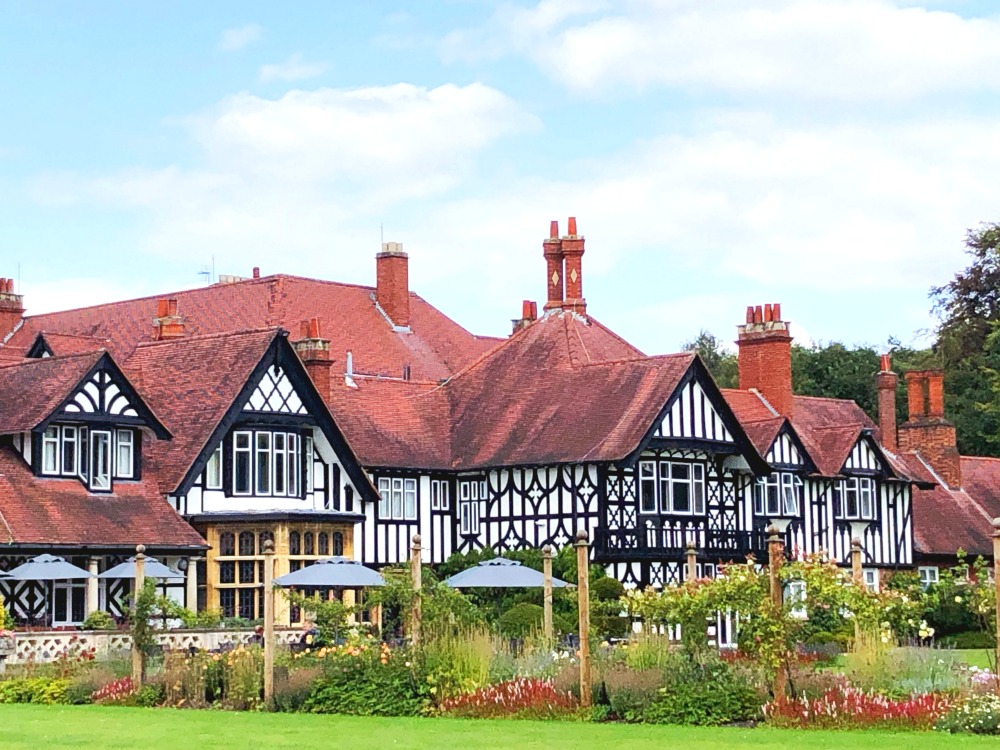 Local Favourite: The Kinema in the Woods
Coronation Road, Woodhall Spa, LN10 6QD
This quirky, vintage cinema dates back to 1922 and is the only fully functioning cinema in the UK to employ back projection, there's even a Compton Kinestra organ in Screen One and it's regularly played by the resident organist!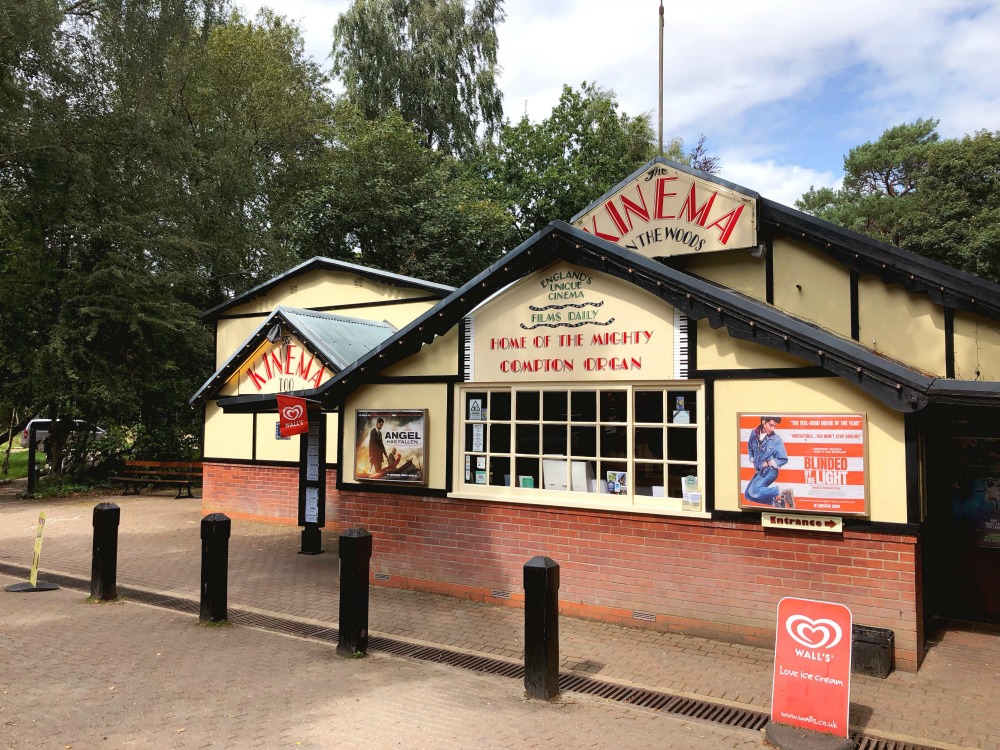 We don't have time to see a movie but we do get a chance to have a sneak peek in one of the auditoriums which is gloriously retro! The lobby is chock full of movie memorabilia and as you would expect the candy bar is just like the good old days!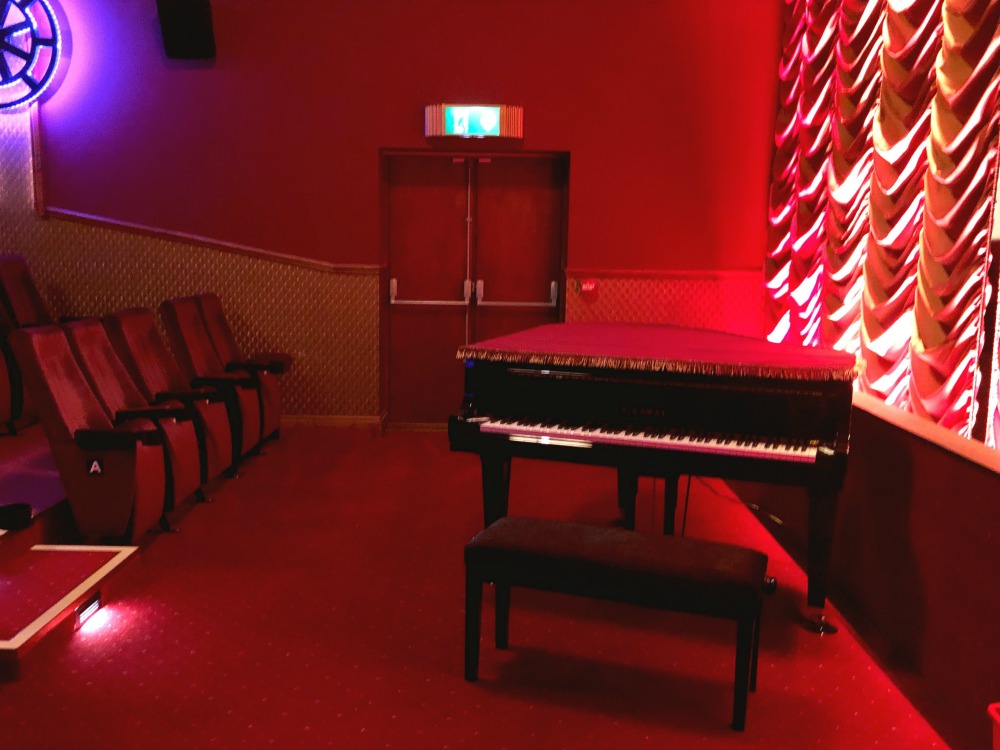 Local Favourite: Tea House in the Woods
Coronation Road, Woodhall Spa, LN10 6QD
As it's name suggests, this cute little tearoom is literally in the woods and visiting is a real treat! It's actually been serving Lincolnshire since 1903 and although the original building has had some modern alterations, it's still Woodhall's oldest traditional tea house and restaurant. This place is as popular as ever and reservations are recommended. We fly by the seat of our pants and luckily score the last table in the lounge area which incidentally is dog friendly, too bad Calvin didn't come along for the ride, he would have loved it!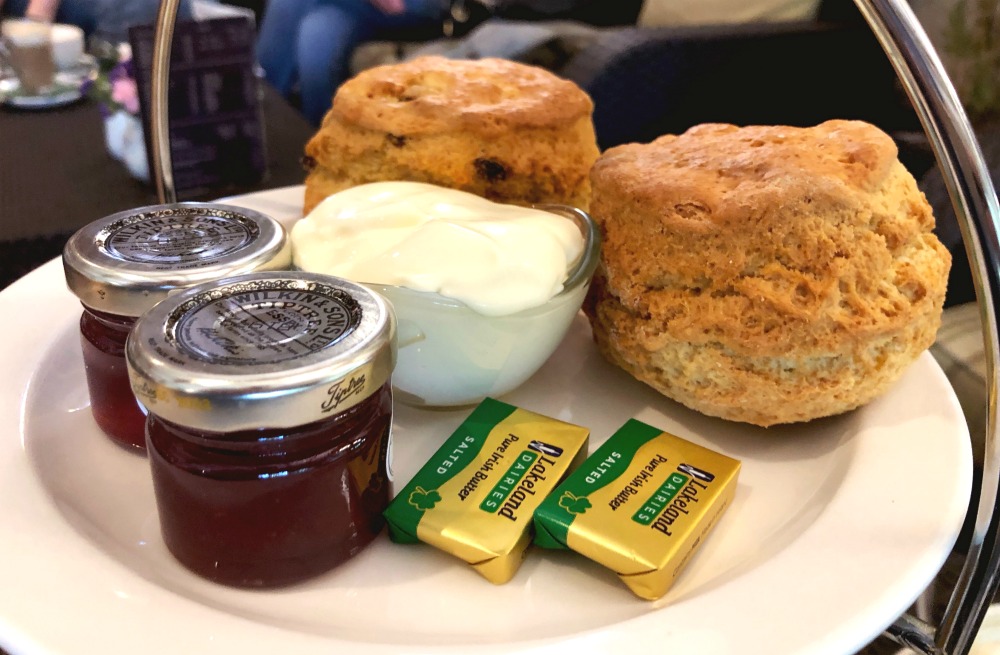 Afternoon tea is the sensible choice when you're in one of the area's oldest traditional tearooms and the tea stand is most pleasing! It's a classically British affair with a choice of sandwich, a scone with clotted cream and jam, a choice of cake from the display and lemon posset! It's tea like it's meant to be – I'm not a fan of a super fancy top tier on the tea stand with mousses and exotic pastries – this is much more my style! Check out that vanilla slice!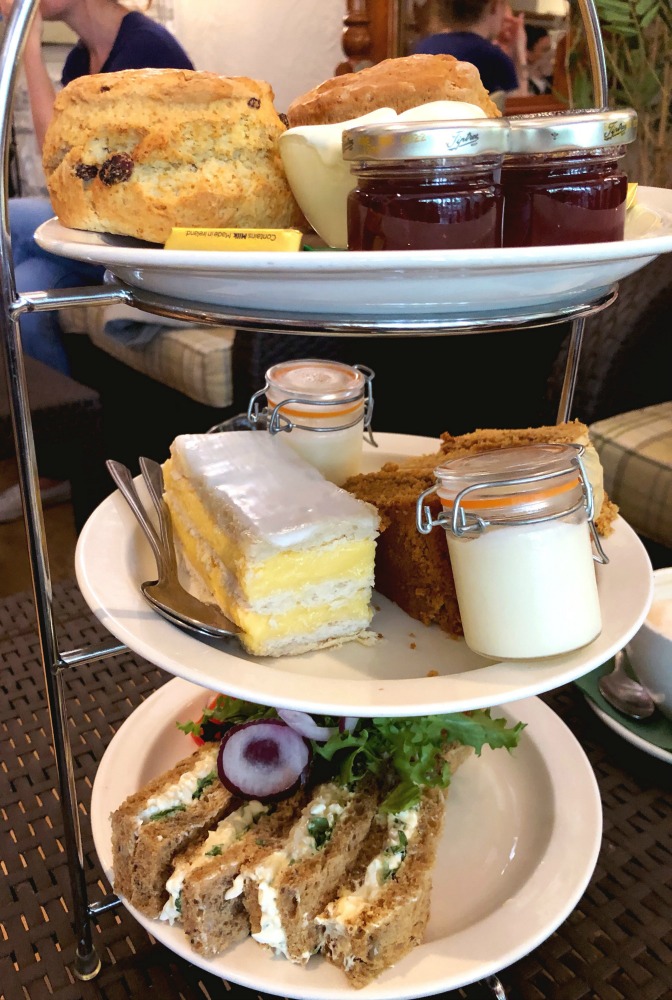 Actually this is the first time I've ever tried a posset and the light, citrus set pudding makes a delicious palate cleanser. I might have to try and make my own at home!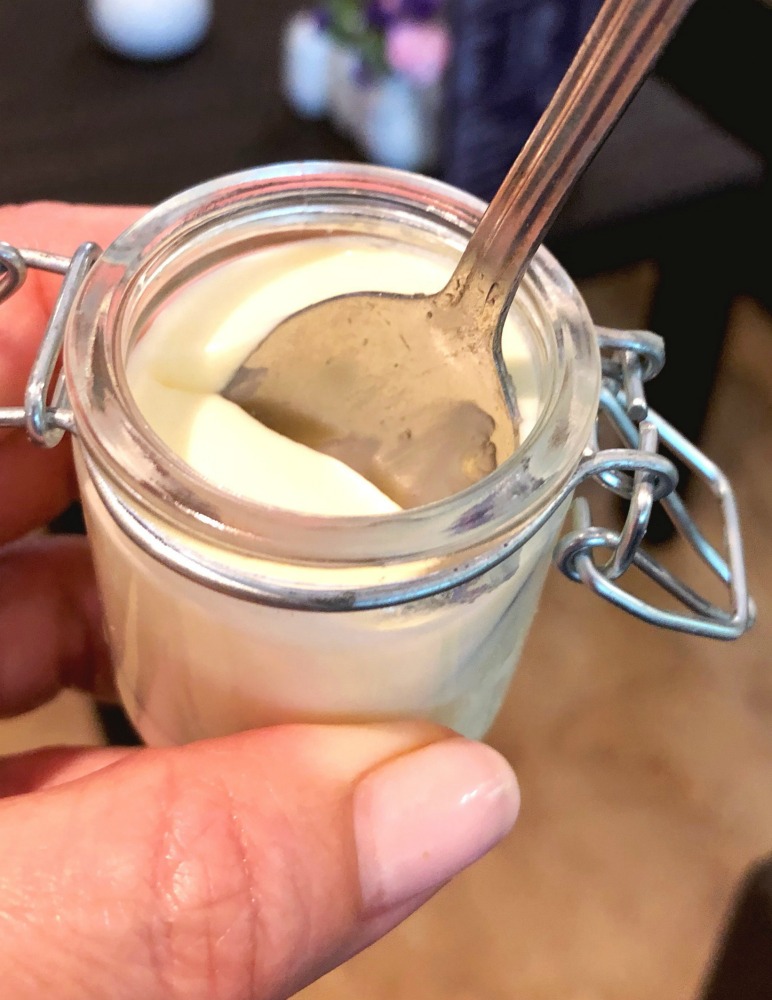 Thoresby Park, Ollerton, NG22 9WH
Mum and I crossed county lines from Lincolnshire into Nottinghamshire to this stunning stately home turned country house hotel where we enjoyed a most pleasant long weekend. Located on the edge of Robin Hood's former stomping ground, Sherwood Forest, this grade l listed, 19th century house is a now a luxury hotel.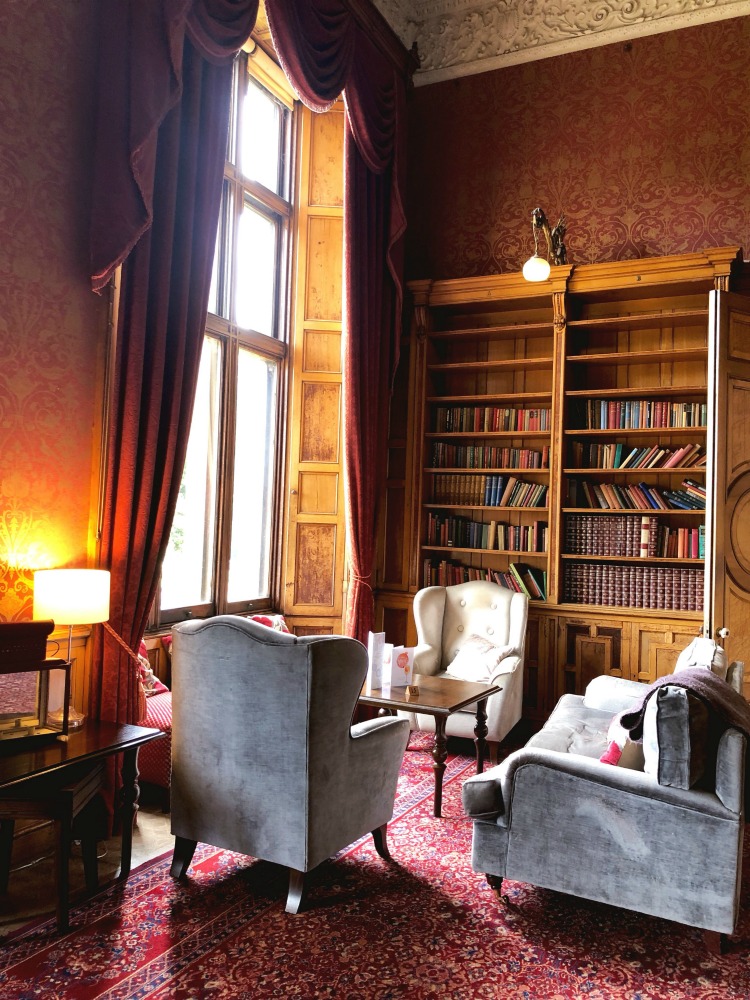 Staying here felt like being an extra on the set of Downton Abbey. We loved reading books in the vast library and were awed by the vast splendour of the Great Hall. The hotel was great for guests with mobility issues, even the oldest parts of the hotel were accessible with a wheelchair or mobility scooter.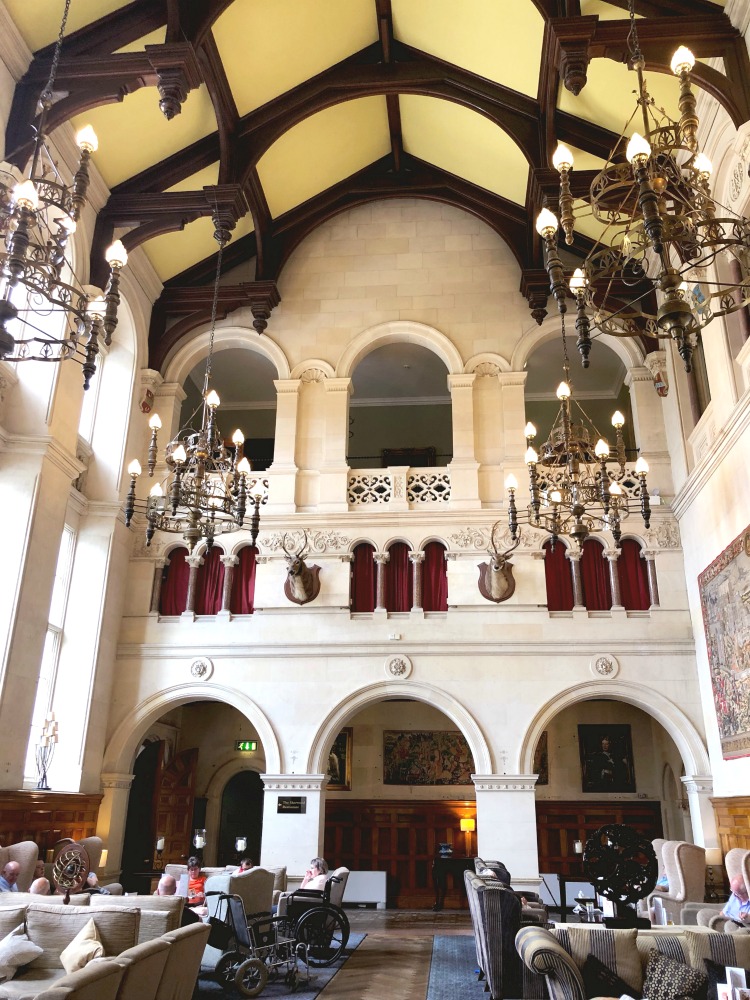 The outside was just as impressive as the inside, with a croquet lawn, rose garden, acres of classic parkland and even a little beach, although being England in summer it wasn't quite beach weather! Thoresby Hall is a Warners Hotel who specialise in package deals so the price you pay includes dinner, bed, breakfast and almost all entertainment.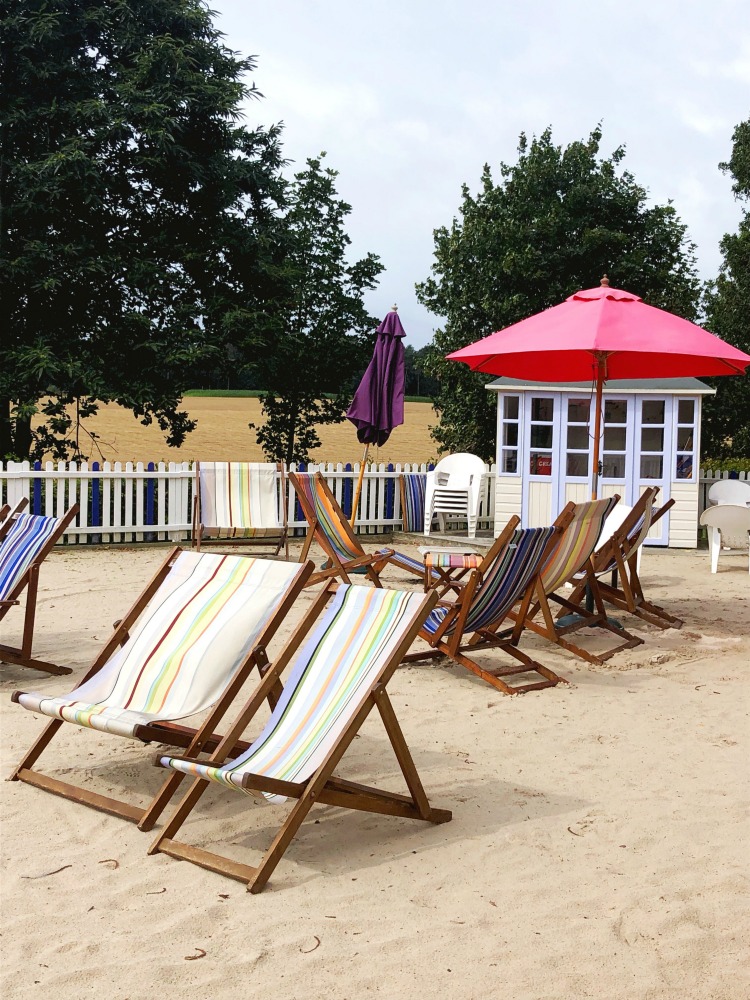 There were so many activities to choose from with everything from fencing to falconry. We enjoyed guided tours both of the old house and the gardens and came runners up in the trivia/pub quizzes in the bar more than once. Not bad for our tiny team of two! The other guests were of a certain vintage (I was the youngest by about 20 years,) warm and friendly and with their wealth of life experience, experts on how to have a good time.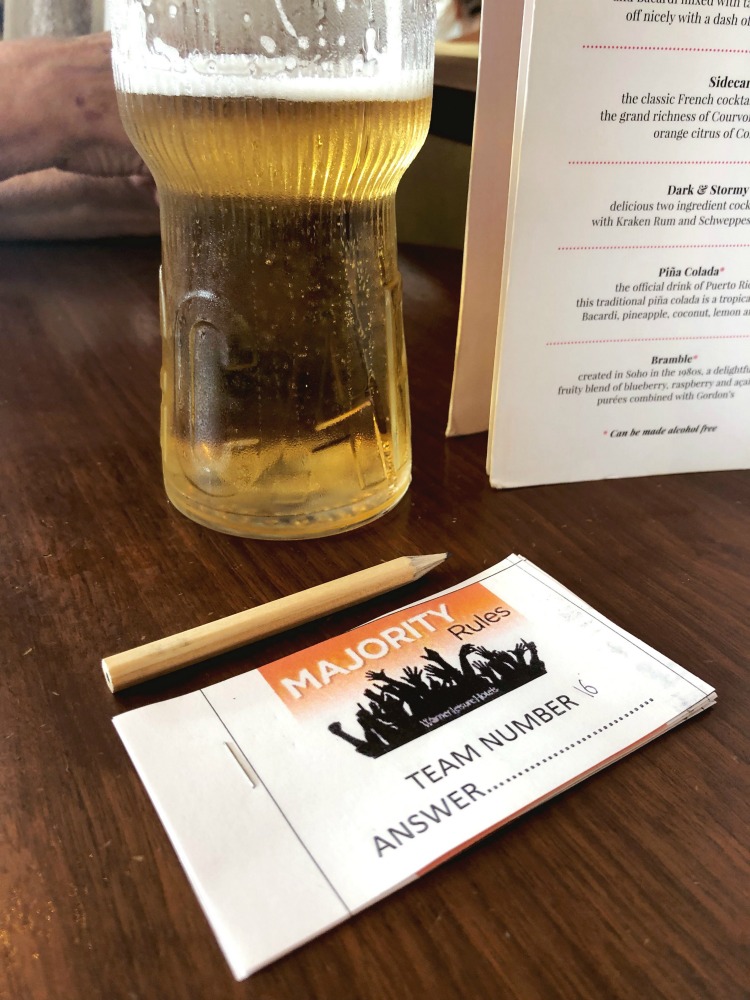 The hotel also has a spa and a super modern gym which was just as well because I had plenty of calories to burn off. The food here is exceptional with a themed buffet, a carvery and a la carte menu every night. I was in British food heaven and only had eyes for the carvery.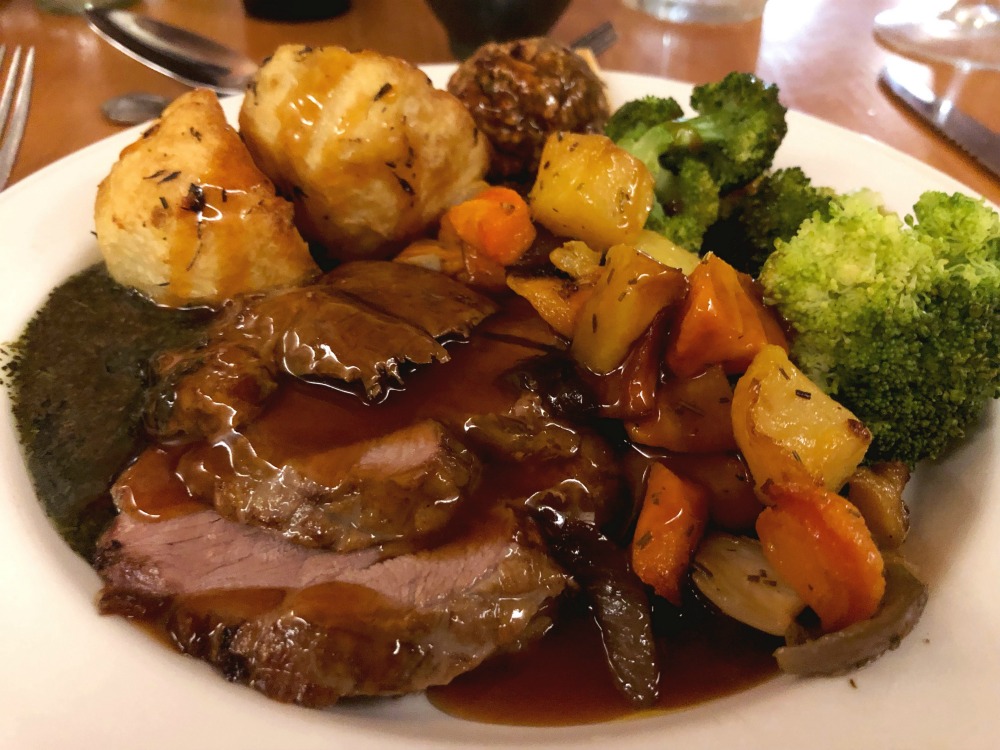 The puddings deserve a special mention, I enjoyed eating my way through the old classics like Spotted Dick, Bailey's Bread and Butter Pudding and that Blackcurrant and Licorice Pudding which I am pleased to report Chef Adam sent me the recipe for. Thank you, Adam! Let's just say we left Thoresby Hall with very full hearts and very full bellies!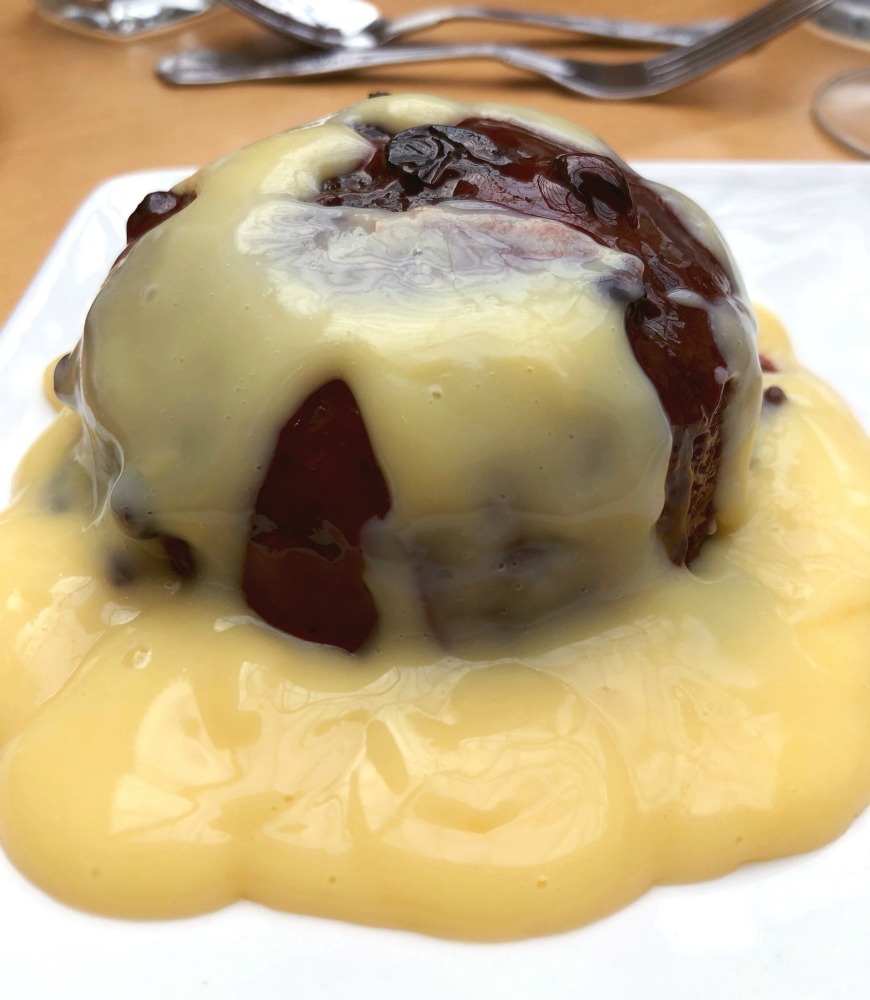 That concludes today's report from the East Midlands, stay tuned for the London Edition!
Have you ever been to the East Midlands? Are you a history buff? What's the one British food you can't resist?
Linking up with Denyse for Life This Week