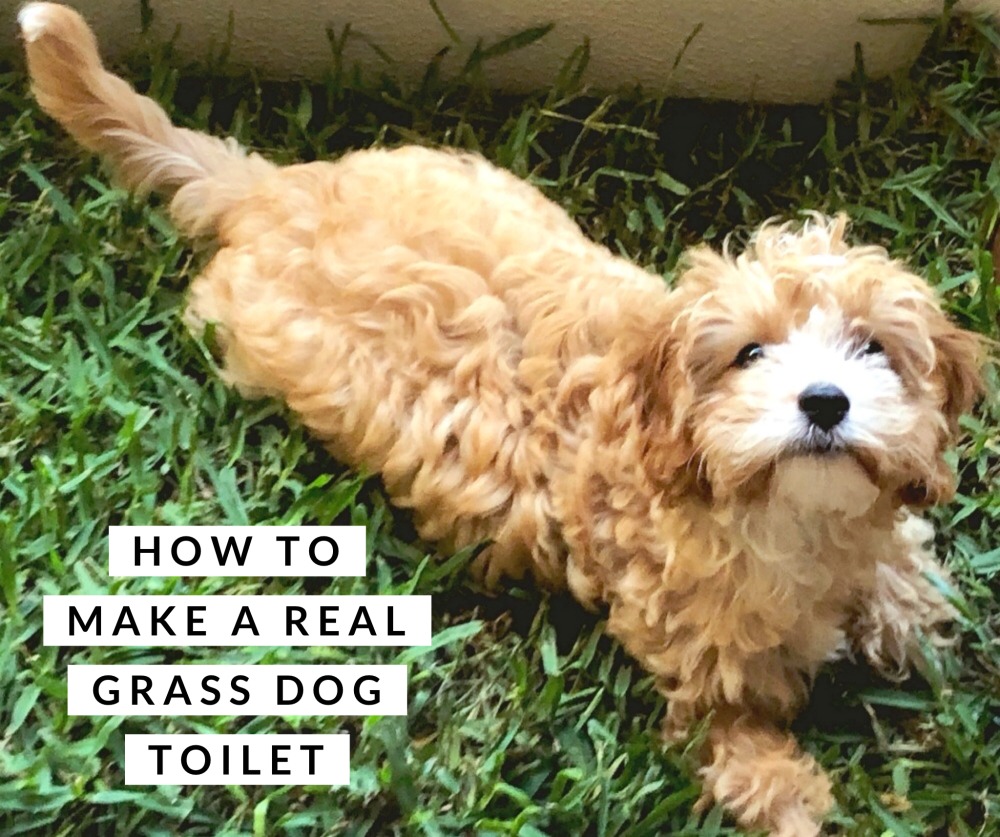 If you live in an apartment and you have a puppy, it's likely you'll want him/her to pee on real grass. A real grass dog toilet is good for your pup, good for the environment and good for your budget and you can make one for less than $20!
In Australia, most vets recommend waiting until 2 weeks after puppy's last vaccination – usually around 14-16 weeks of age – before taking them outside on the street, to parks and on walking trails and that time at home can feel like forever! If you live in an apartment and don't have a garden but want to get your puppy used to peeing on real grass, you need a real grass dog toilet!
There are fresh grass puppy potty subscriptions but the initial outlay can cost in excess of $200 and then there are fortnightly subscriptions for grass delivery that cost upwards of $30. Sure it's convenient to have your grass delivered but with a little effort and not a lot of money, your pup can have his or her very own real grass pooch potty for way less!
Puppy pads end up in landfill and fake grass can get smelly without daily cleaning so you can save time, money and the environment by making a real grass dog toilet plus it's all natural!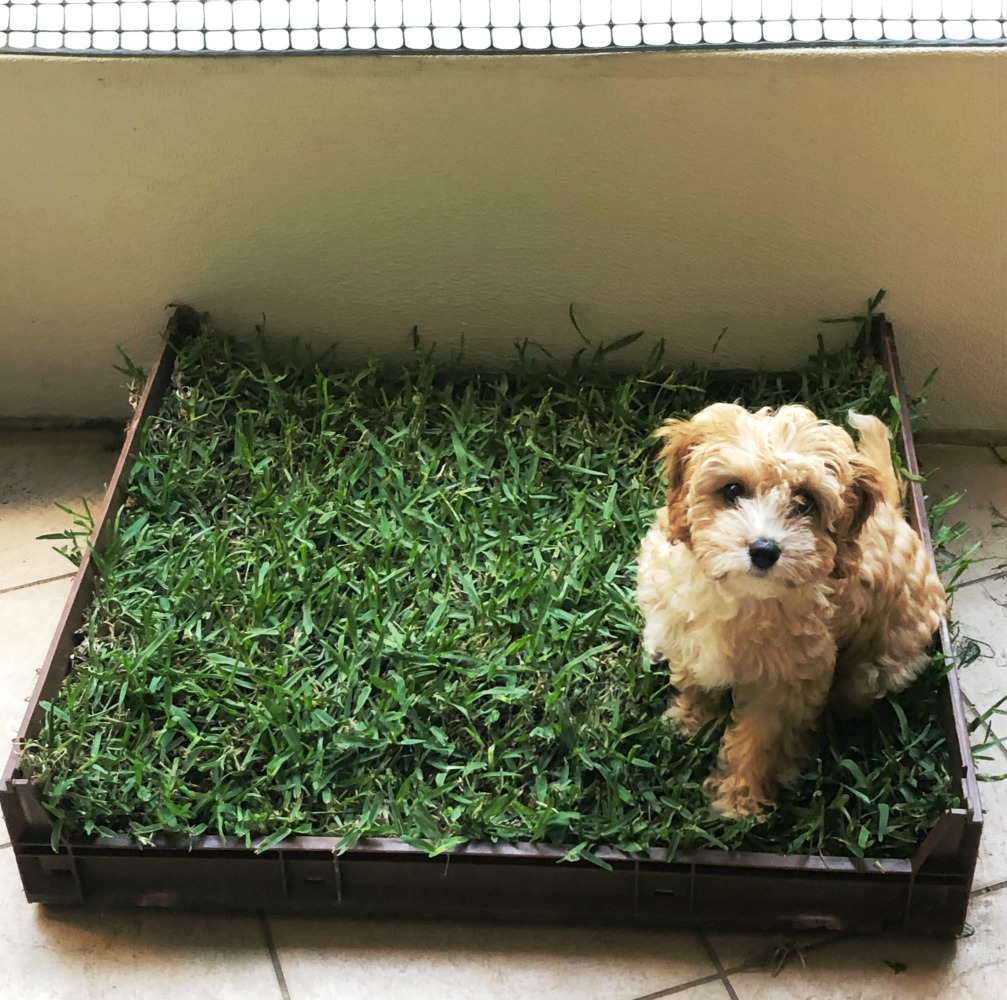 I asked around in some Facebook groups and got some really good ideas for DIY puppy potties. Some people used a childrens' sand pit – but it was too big for our balcony – some people made their own box – but we're too lazy and not handy enough – and some people used a large tray, like a hydroplant tray – that was too expensive!
We used a bread crate which gave our cavoodle puppy, Teddy Roosevelt plenty of room. If you have a much larger dog or more than one, you might want to consider securing 2 crates together. Most places only sell bread crates in bulk but if you ask your local baker, they'll likely have a spare one that they will sell you or even better give to you for free! Our local baker was more than happy to give us one of his. Thank you Mr Baker!
We got organic soil because you know, only the best for Teddy Roosevelt's pee! This bought the budget to just over $20 but one bag of soil can make two puppy potties, so save the left over soil and use it when you change the grass.
We got this turf from Bunnings which fit the width of the crate perfectly, we just had to trim the length to size with a pair of scissors. Collecting the turf can be a bit of a messy job so don't wear your Sunday best! Our local store provides thick, clear plastic bags to carry and transport the turf. Incidentally, these make excellent liners for the bread crate and if you take an extra bag, you can save it for removing and disposing of the turf when you are ready to replace it.The best thing about this turf is that it is very forgiving, if you keep watering it, it will keep fresh for at least a month.
You can change the grass as often as you need, this will largely depend on how often your puppy uses it but expect your grass to last for a minimum of 2 weeks. Remember the grass is greener where you water it!
Making your own dog toilet is easy when you know how!
You will need
1 bread crate (approx 66cm x 56cm)
1 plastic liner
1 bag of soil
1 roll of turf
Price breakdown
1 bread crate (free)
1 plastic liner (free)
1 x 25l bag of soil $8.98
1 roll of turf $12.75
How to
Cut the bag and lay it in the bread crate.
Cut some holes in the bag.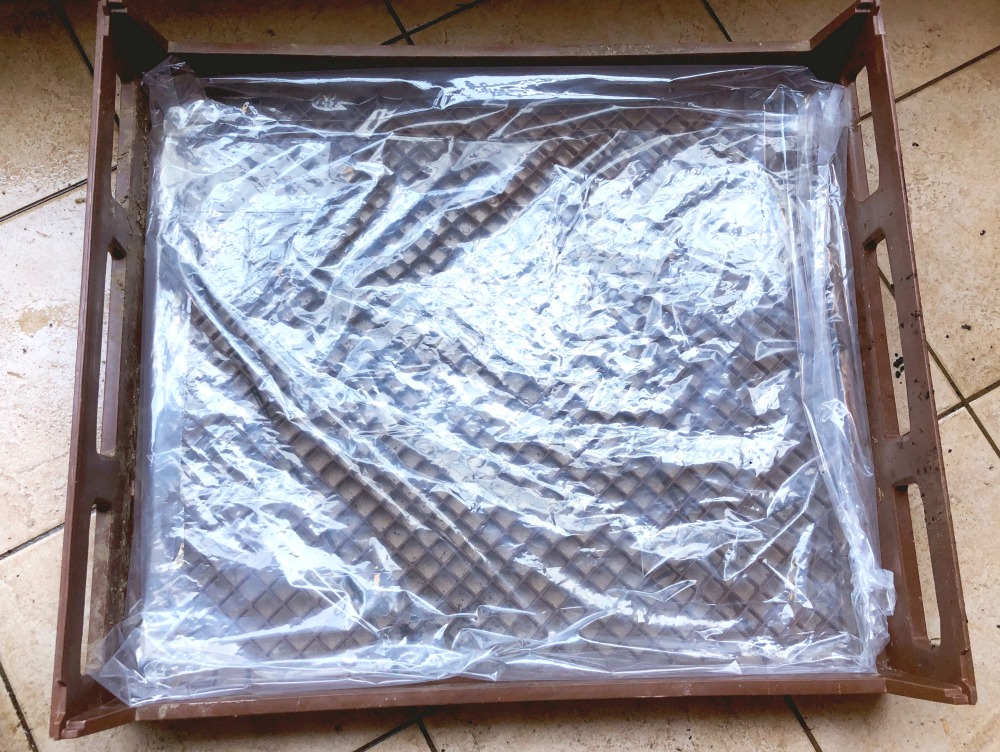 Place a layer of soil in the bread crate, you'll need to use about 1/2 a bag.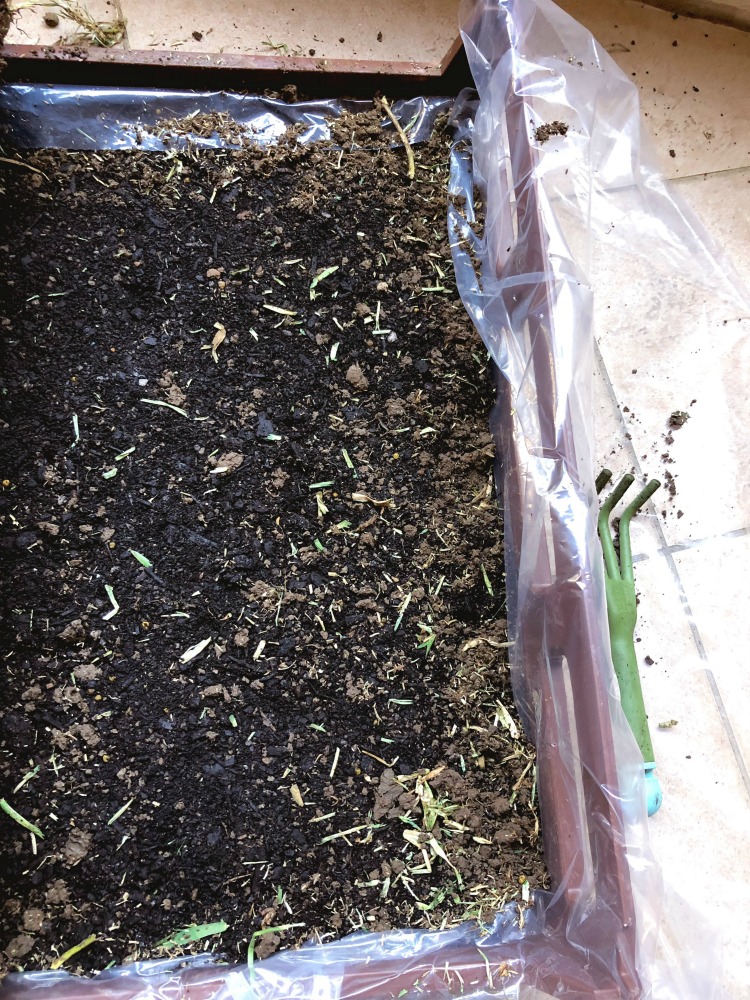 Position the roll of grass at one end of the crate, roll out and press to secure as you go.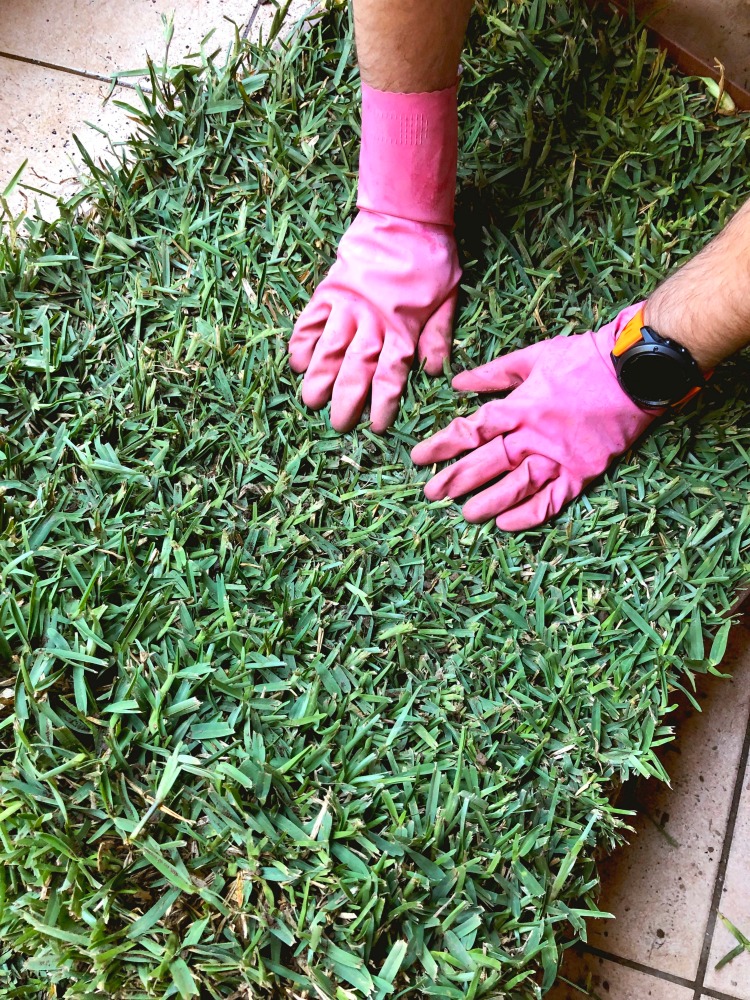 Carefully unroll the rest of the grass until the soil is completely covered and then, using a sharp pair of scissors, simply trim the grass to fit.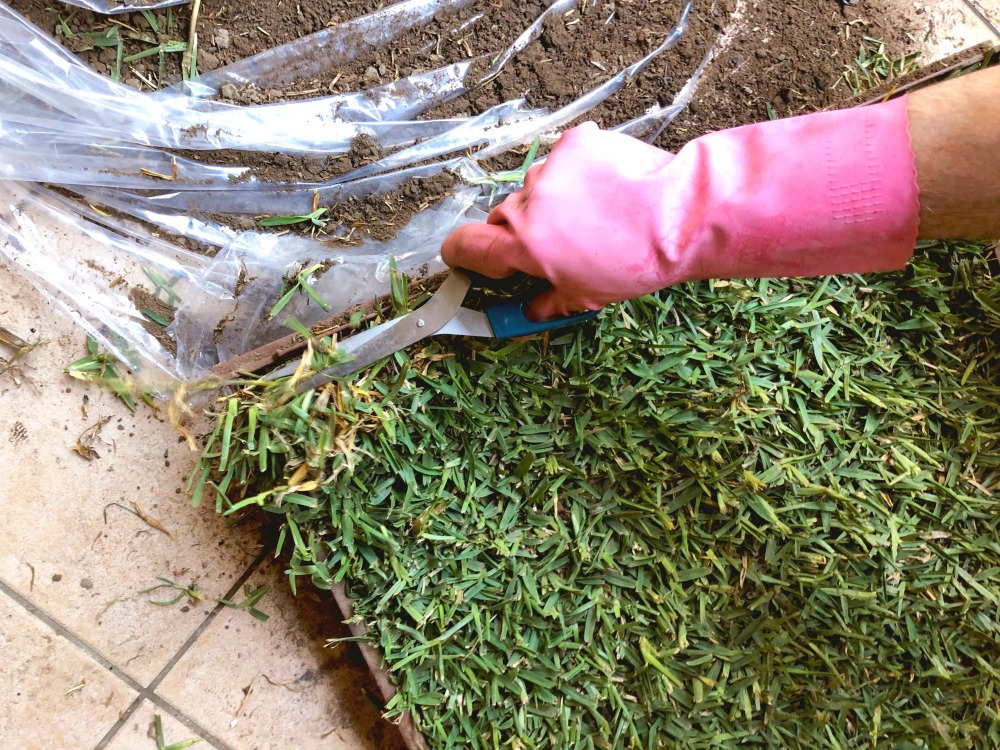 Water well, there's no such thing as too much. Continue to water your grass regularly. Remember the Tao of Teddy, "the grass is greener where you water it!"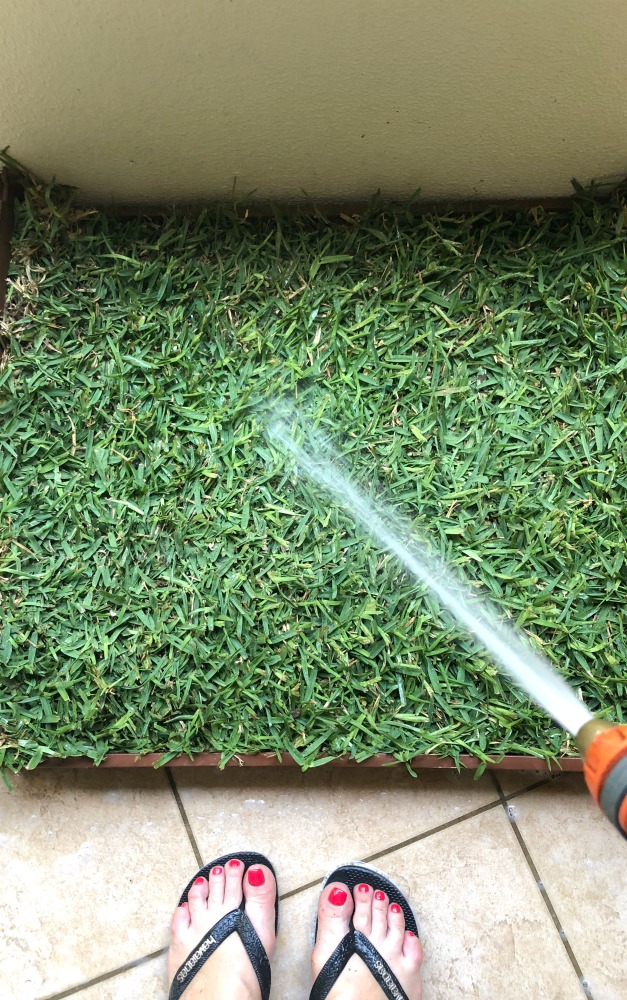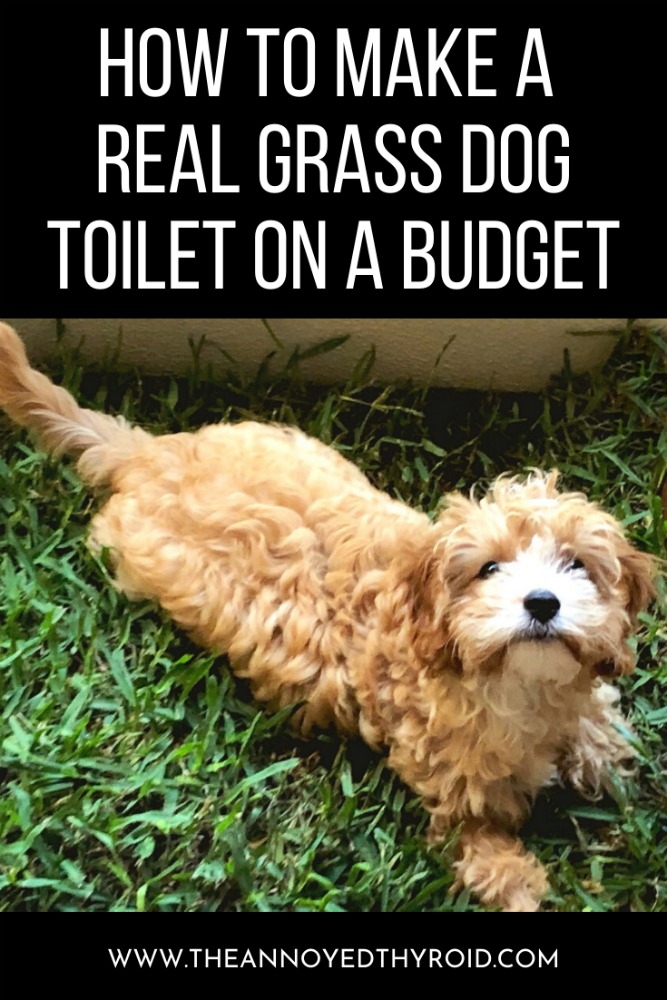 Linking up with Denyse for Life This Week