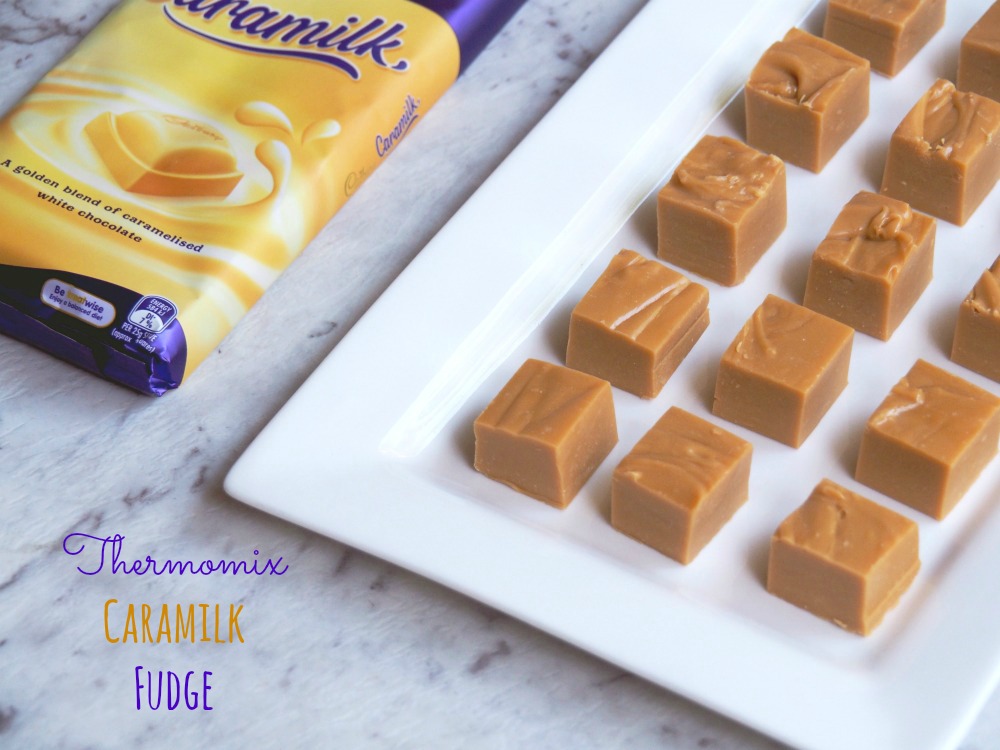 This Caramilk fudge is super easy and melt in your mouth delicious!
When I saw that Caramilk, the much loved and much sought after chocolate bar was back on the supermarket shelves, I stocked up my chocolate stash like a real survivalist. I know some people find this caramel and white chocolate hybrid bar way too sweet but not me, because all my teeth are sweet! It's about the closest thing I'll ever get to a Caramac bar, a UK caramel flavoured chocolate bar and one of my all time faves.
As much as I love to eat Caramilk straight out of the wrapper, I felt compelled to develop a recipe and get fully on board the Caramilk Train. This recipe is a twist on my regular Thermomix Fantastic Fudge but I've reduced the sugar slightly and swapped white chocolate for Caramilk, and the result is a super caramelly fudge that literally melts in your mouth. No prizes for guessing what I'm going to be gifting my friends for Christmas!
Of course, if you can't get your hands on Caramilk, you can still get your fudge fix with the Thermomix Fantastic Fudge using regular white chocolate or why not try the Triple Chocolate Festive Fudge? With three types of chocolate it's thrice as nice!
Have you ever tried Caramilk? When it comes to chocolate, what do you like best, milk, dark or white?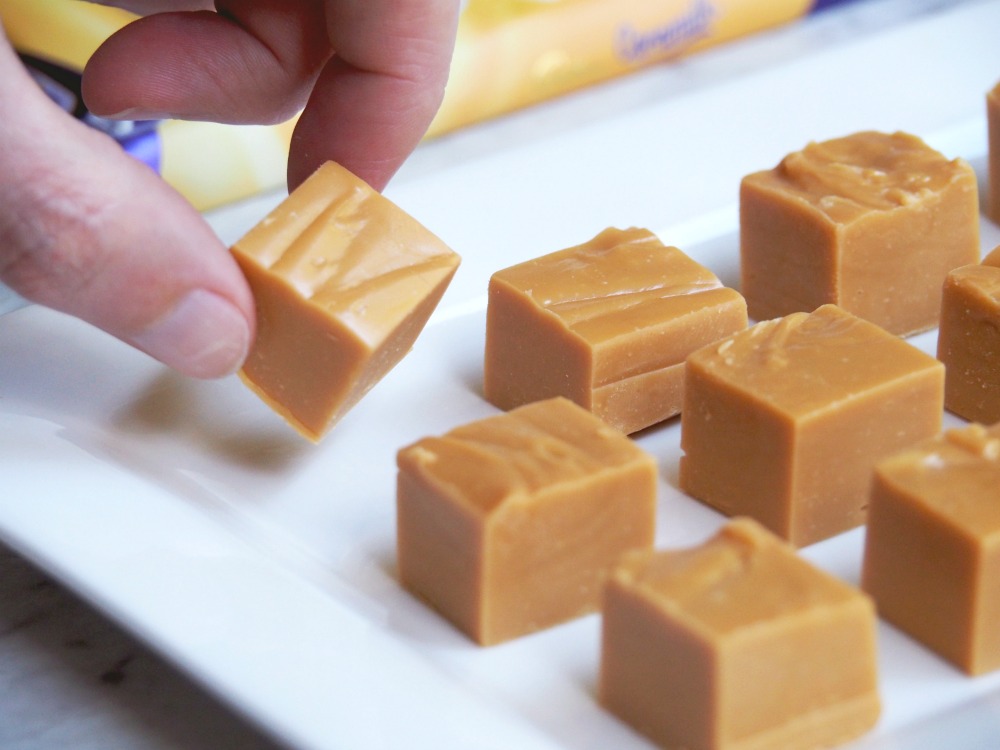 Ingredients
170 g Caramilk chocolate
1 can sweetened condensed milk (not skim)
110 g brown sugar
120 g butter
75 g golden syrup
50 g glucose syrup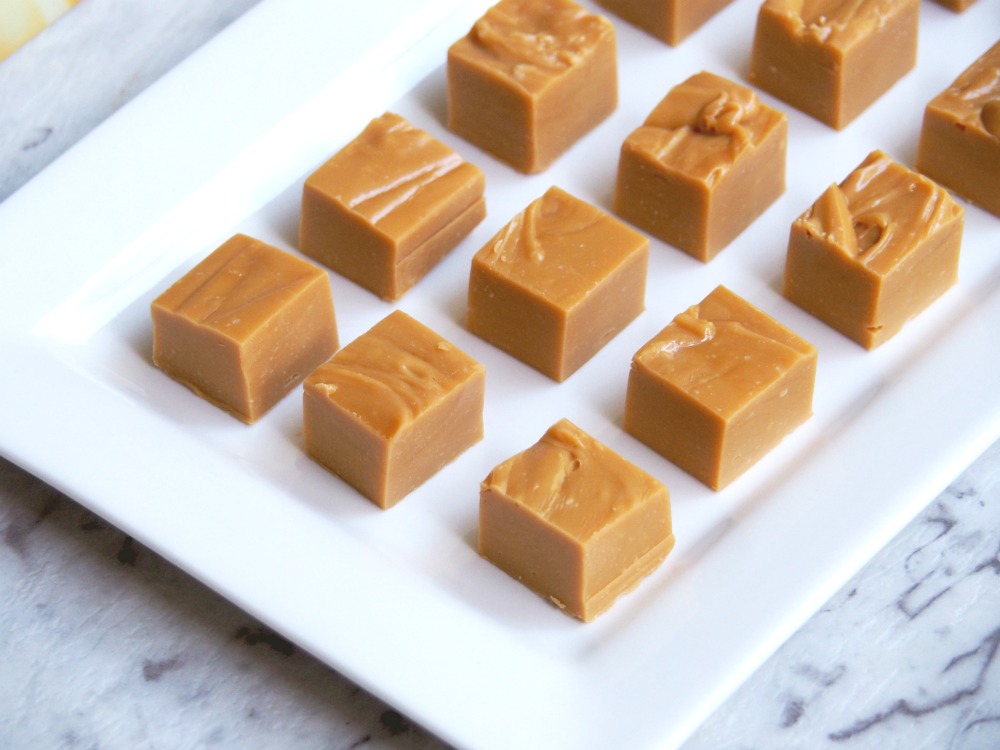 How to
Break up Caramilk and place into TM bowl and chop for 5 seconds on speed 9 and set aside.
Add all the other ingredients into TM bowl and cook for 8 minutes on 100C on speed 3with Measuring Cup OFF. This is really important because you don't want condensation dripping onto your lovely fudge.
Scrape the sides and bottom of TM bowl with spatula.
Cook again for 20 minutes on Varoma temperature on speed 3 with Measuring Cup OFF.
Add chopped Caramilk to mixture and chop for 10 seconds on speed 3-4. Check chocolate has melted. If necessary, chop again for another 10 seconds.
Line a 20×20 tin with baking paper. I like to brush the tin with water first, it helps the paper stay better. Carefully pour the mixture into the tin and leave to cool, and then refrigerate until set. Cut into small squares.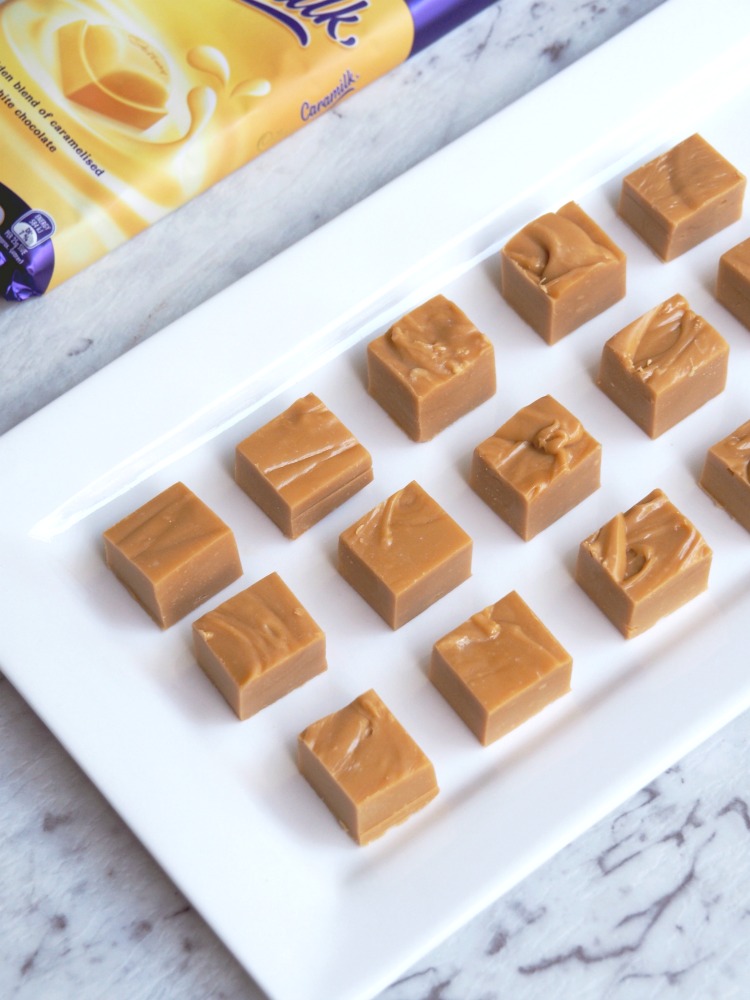 Other info
Take care when pouring the mixture into the tin, it's super hot!
To freeze, wrap in baking paper and then plastic wrap. Fudge can be frozen for up to four weeks.
Prep and Cooking Time: 30 minutes + cooling