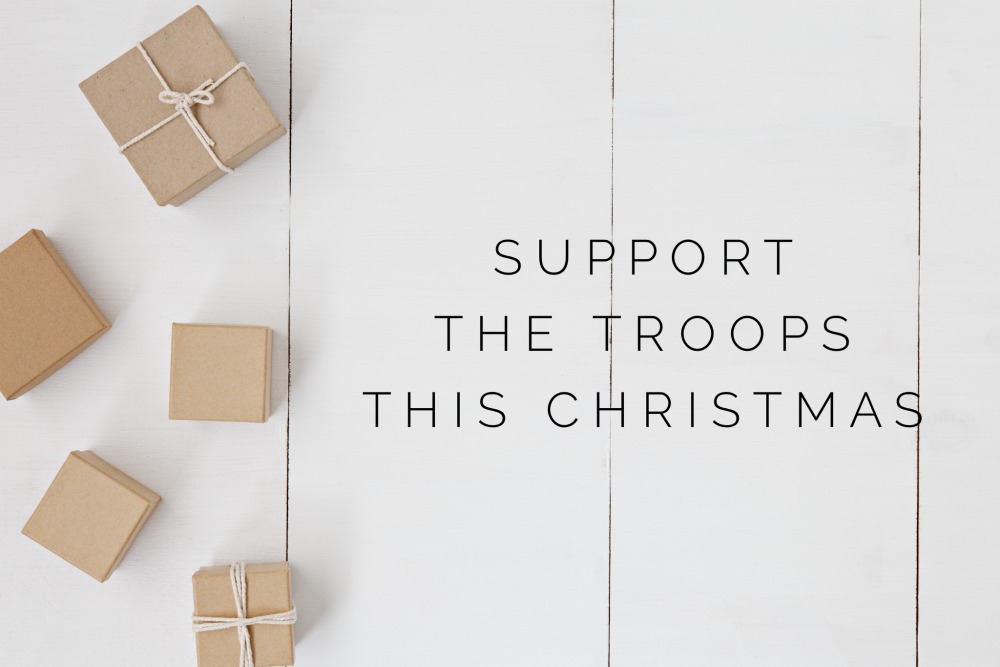 If you were working in a war zone, far away from your friends and family at Christmas, wouldn't you appreciate some treats from home?
Earlier this year, I sent a care package to Australian troops deployed overseas because I think treats from home are always a good idea!
I packed the box, included a little letter and sent the parcel off on it's merry way, hoping it would brighten someone's day. I didn't really think about the package again until a few weeks ago when there was a ring at the door. The man on the intercom said he was looking for the parents of Sam and David and went on to explain that he wanted to thank them for his care package.
When David answered the door, he found Ben in full uniform (on a 30 degree day) who had come to visit just to say thank you for his care package and how much it meant to him. I don't know who was more surprised, us or Ben. We were bowled over by our surprise visitor and Ben was expecting to find two kids, and instead he found 2 adults! If you don't capture a selfie, did it even happen?! Here's our pic for posterity, albeit very blurry!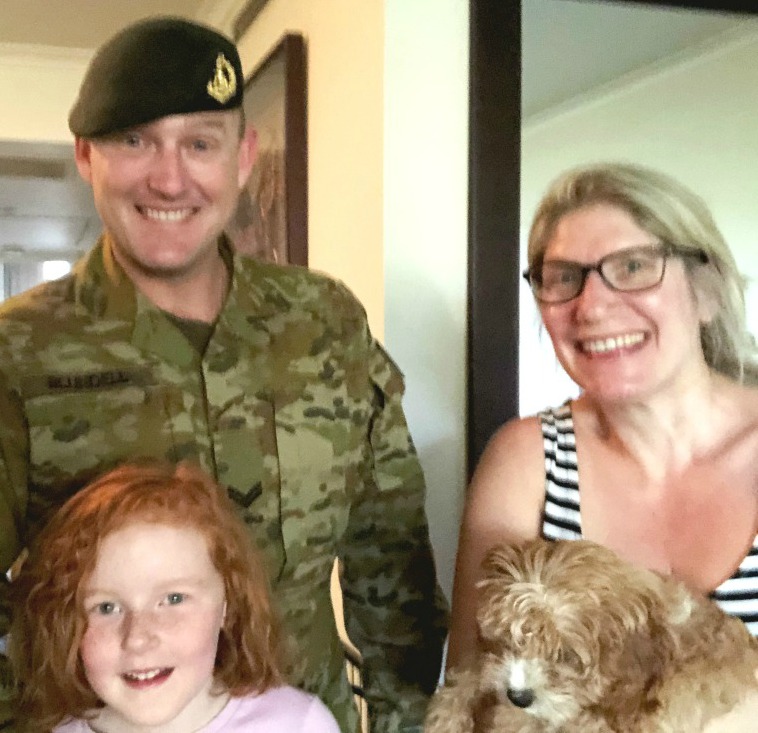 He even came bearing gifts – these commemorative discs from the tour showing the countries that joined forces. Aussie soldiers usually swap these with soldiers from other countries. Ben's visit left me feeling all warm and fuzzy and made me realise once again, that it's the little things that mean a lot. But don't just take mine and Ben's word for how much these packages count.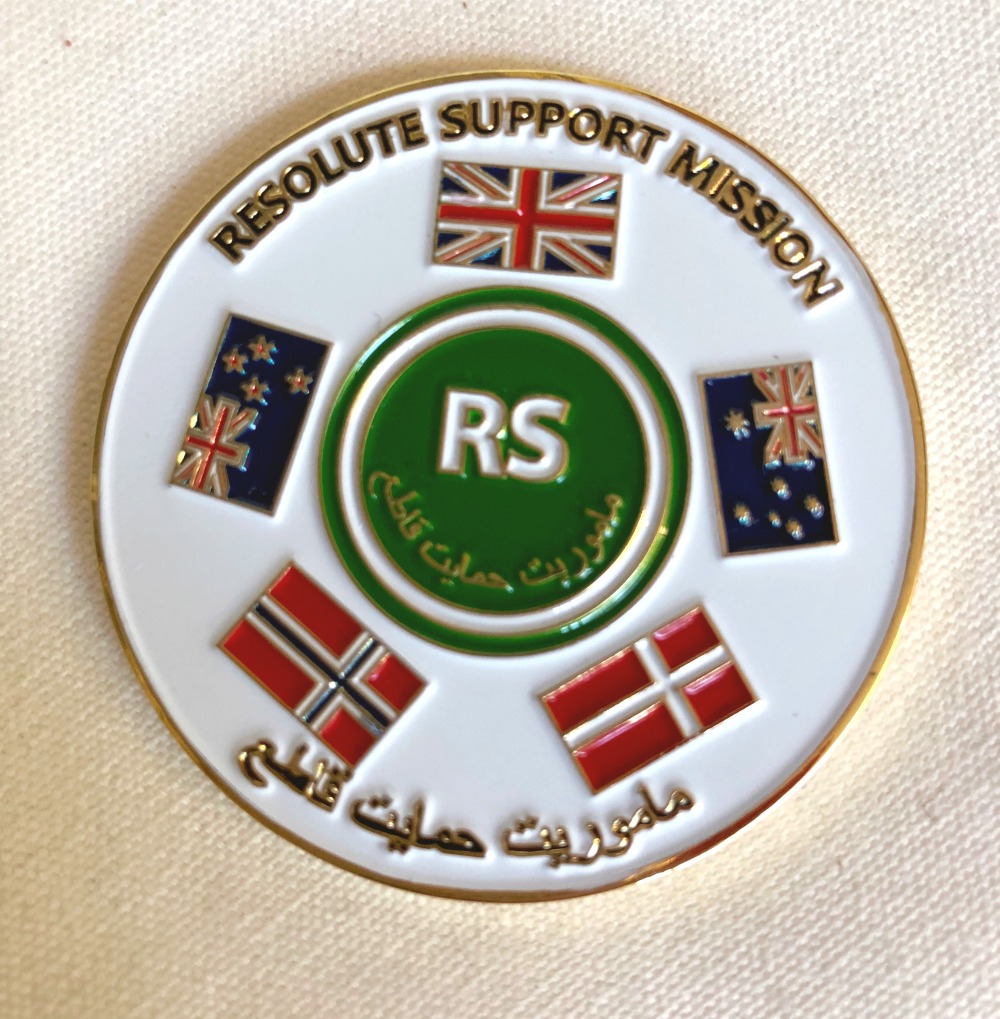 Over on Facebook, Tegan says "As the wife of a returned Afghan Vet and active serviceman these packages are what prop the guys up and give them comforts of home!"
Katy says "I served in 2010. The packages meant so much to all of us."
Jayne says "As someone who has just spent 7 months with someone in the Middle East, I can guarantee these packages are an absolute highlight in an otherwise camouflaged, latte coloured world. They appreciate it more than you'll ever know. And so do their families who can see their sacrifice being acknowledged in such a tangible way."
Kristy says "thank you for taking the time to think of our men and women serving. They appreciate the thought more than you could actually know. Small pieces of home touch their hearts dearly."
That said, this year the ADF issued a statement to say that "the volume of packages has become overwhelming and far exceeds the number of personnel currently deployed… To balance this generosity, we ask that you consider supporting those that support us, especially those that assist our returned troops, veterans and their families in Australia, as well as federal and state police forces and emergency service workers."
So if you want to spread a little extra happiness to the troops both those who are serving, and those who have served this Christmas, there are a number of ways you can do it.
1. Send an Australia Post Care Package
This year the mailing window goes from Monday 11 November to Monday 25 November. The weight limit has been slightly reduced this year to 1.4kg. Troops usually have access to a small supermarket where they can get basic toiletries so use your weight allowance wisely and fill your box with treats from home! Try to make your package gender neutral so all personnel can enjoy it.
If you're wondering what to include, Miranda says "it's all the little things that you miss and just can't get when in war zones and at sea. Just don't send chocolate as it can melt or go white. Snacks, cookies, chips, pretzels, popcorn, lollies, mints, sudoku books, magazines, crosswords, card games and pocket games like mini connect 4 etc… Things to enjoy both alone and with mates."
Do include:
Individual coffee sachets (the coffee there is pretty average)
Instant food in packaging you can eat out of (like instant noodles in a cup)
Sudoku/puzzle books
Magazines
Lollies
Biscuits (especially Tim Tams)
Card/travel games
A card/letter of support
A stamped addressed envelope – so soldiers can write to say thank you, if they can/wish
Don't include:
chocolate
perishable goods
pork products
clothes
alcohol
tobacco
pornography
culturally inoffensive or inappropriate material
Send your package in an Australia Post "Medium" box (not exceeding the maximum weight of 1.4kg.) You will also need to complete a customs declaration. Postage is free but you will need to pay for the box.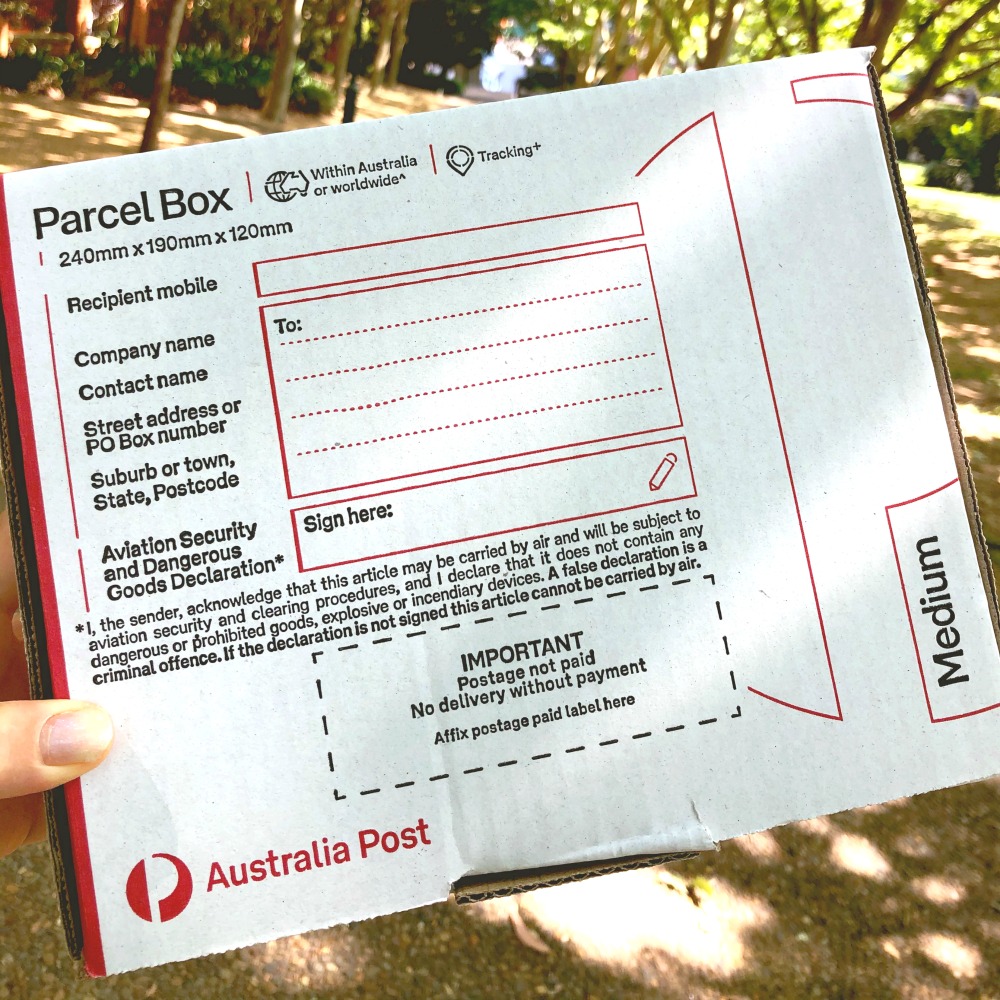 My 2019 care package looks like this:
1 x Sudoku book
2 x packs lollies
2 x Tim Tams
2 x instant noodle bowls
1 x lip balm
7 x packets instant cappuccino (the full pack of 10 sachets pushed me over the weight limit)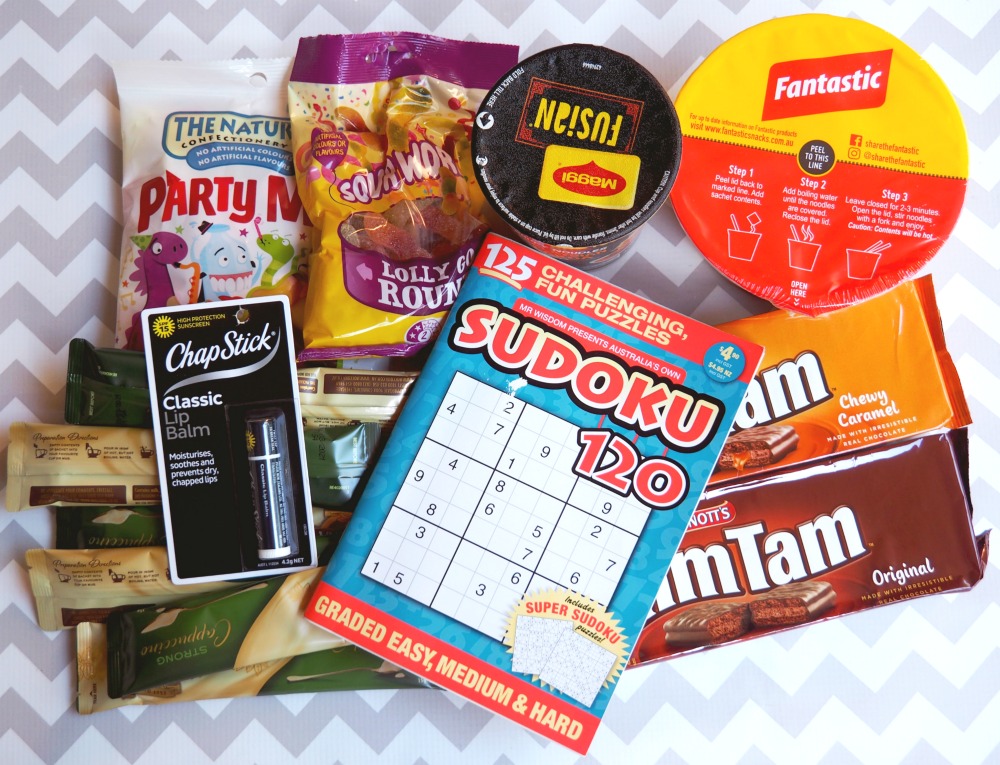 Send your package, no later than 25 November, to:
An Australian Defence Member
AFPO 60
Australian Defence Force NSW 2890
2. Send an email
This is quick, easy, free, widely distributed and will really lift the morale of the troops on overseas ops. Send your email to supportthetroops@defence.gov.au

3. Make a Donation
These days, we send an electronic Christmas message and instead of buying and sending Christmas cards, we make a donation to charity instead. This year we'll be supporting the troops by donating to one of a variety of organisations that support both serving and ex-military personnel.
The RSL Overseas Fund prepares and sends care packages to Defence personnel deployed on operations in time for Christmas Day. These packages contain various non-perishable items and a letter of appreciation on behalf of all Australians. These packages are prepared specially to meet all Defence and host nation transport and import requirements.You can donate here to the RSL Australian Forces Overseas Fund. Donations over $2 are tax deductible and every donation is individually acknowledged by the RSL.
There are a number of organisations that support returned troops in the areas of mental health, employment support, training, and individual and family welfare. Donating to these organisations helps provide continued support to those who have served Australia. Find a list of ex-service organisations here.
If you choose to support the troops this Christmas, know that however you do it, it will make a difference!
Have you ever sent a care package? What are the things you would miss if you were far from home?
Linking up with Denyse for Life This Week