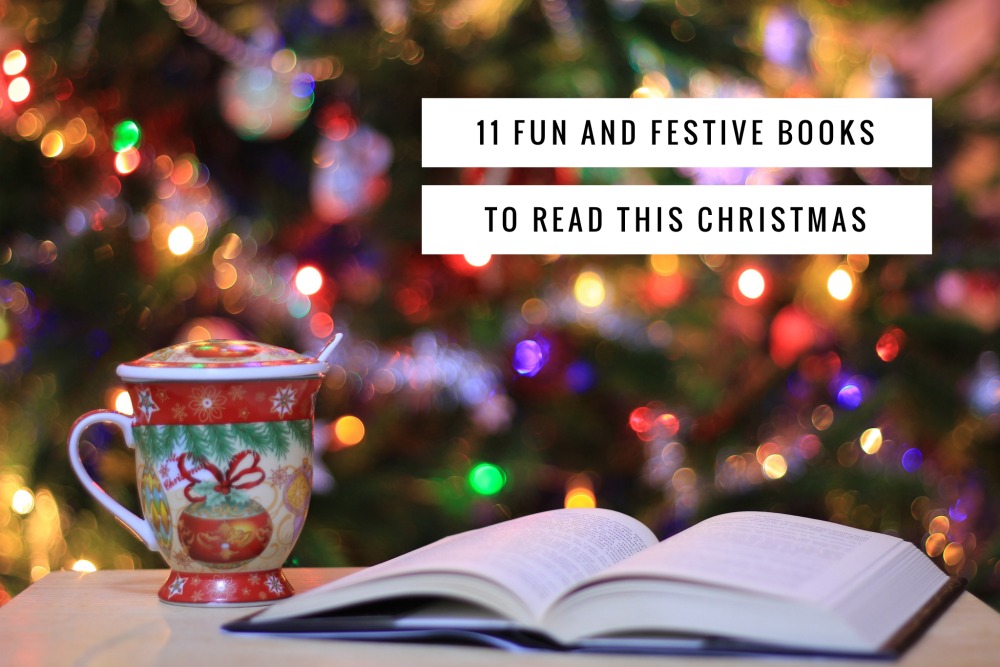 'Tis the season for Christmas reading! Whether you're looking for a festive themed murder mystery or a very merry romance, I've got you covered with some cracking Christmas books!
Some of the links in this post are affiliate links. If you click to buy the item, I make a little commission but you don't pay any extra.
I like to read Christmas themed books for the month of December and if you want to match your reading material to the season you've come to the right place. I've had such festive fun compiling this list and although I know I shouldn't wish my life away, I can't wait for December the 1st to roll around so I can fully immerse myself in festive reading!
Set in small town Virginia, I feel that if this was a sitcom it would be something like Murder She Wrote. Meg who's a blacksmith, a wife and amateur sleuth helps save some animals from some unscrupulous humans and assists in a homicide investigation while being stage manager to her husband's all singing and all dancing Christmas spectacular, A Christmas Carol.
This can be read as a stand alone book but bear in mind, it is the twenty second book in the series of Meg Langslow mysteries and I did find it hard to keep up with the colourful cast of characters. That said, the story had me guessing whodunnit until the end. So although it's not excessively festive, this book totally nails the mystery element.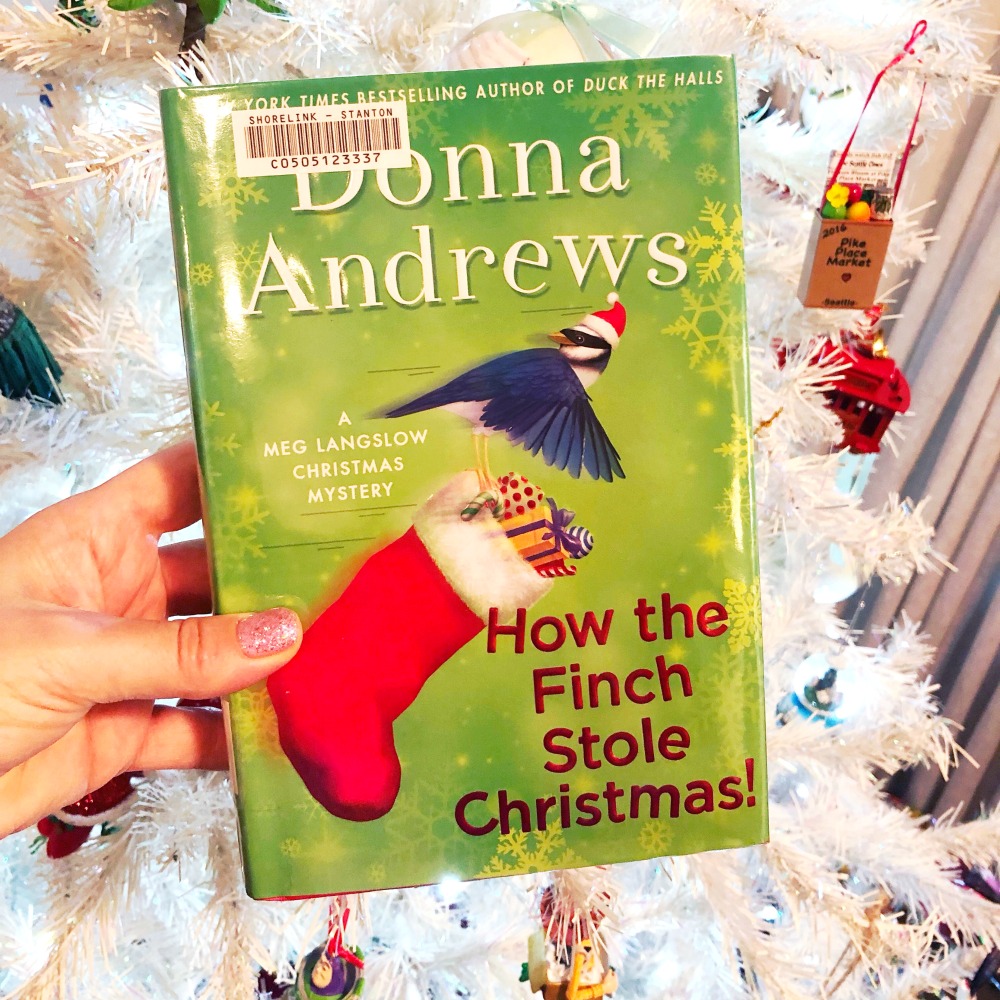 This book has a bit of everything – love and loss, happiness and heartbreak and bucketloads of festive cheer. Everyone has high hopes for their festive family get togethers right? Well, Suzanne is no exception. She wants to have the perfect family Christmas with her husband and three daughters, Beth, Hannah and Posy at her home in the Scottish Highlands.
Suzanne goes all out with the food and decorations and the Christmas cosiness but as is so often with families, it's complicated. Under the surface there's strained relationships, survivor guilt, self doubt and all manner of secrets. That said, this book is utterly charming – the feel good (and feel festive) factor is high and it is the perfect holiday read. This is my first Sarah Morgan encounter, but it won't be my last.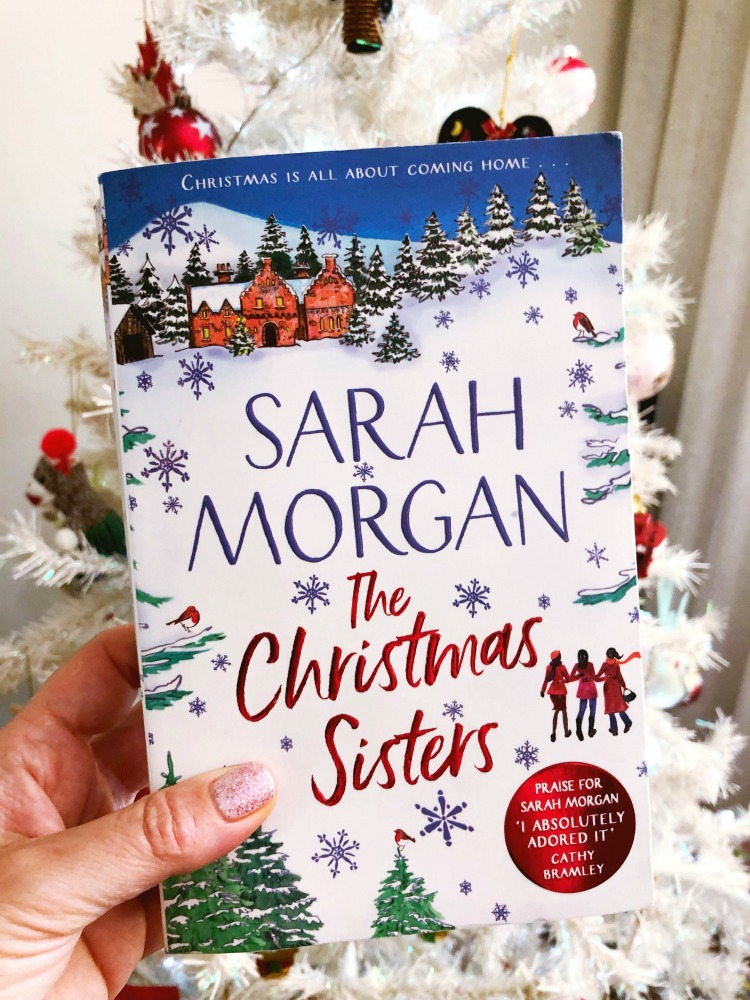 This is the Christmas sequel to Meet Me at the Cupcake Cafe (although you don't have to have read the first book to enjoy the second.) This book catches up with the characters a year after the end of the first; they've all moved on, are all facing their own new sets of challenges and are all thoroughly likeable.
Meanwhile, Izzy is up to her eyeballs in cupcakes and all things delicious at her Cupcake Cafe and still head over heels with her boyfriend, Austin. Life is about as sweet as the cupcakes she makes. But when Austin gets head hunted for a job in New York and the Christmas rush kicks in at the cafe, it's pretty much a recipe for disaster.
The festive factor is high with this one because as with so many of her books, Jenny Colgan includes some delicious recipes (all fabulously festive) and as story settings go, they don't get much more Christmassy than London or New York, and Jenny successfully captures the magic of both! This story has all the ingredients for a warm and fuzzy Christmas romance – it's fun, it's festive and it's feel good.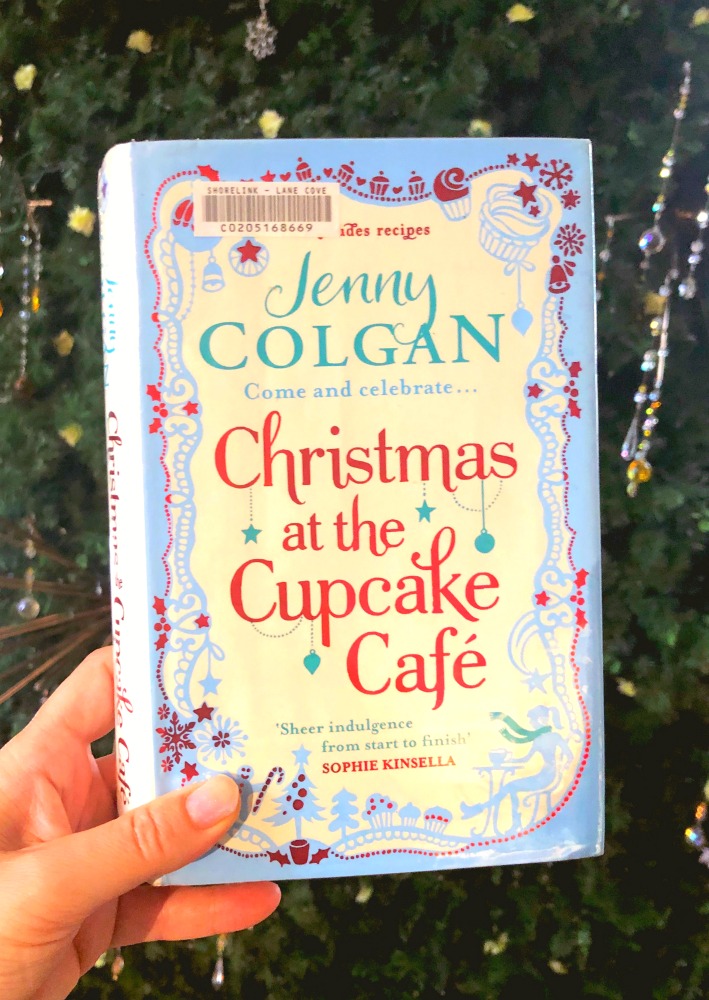 It's the run up to Christmas and 30 something Claudia is in a very different place to what she had imagined; her long term relationship has just fallen apart and although her job pays the bills, her heart really isn't in it. So begins her new adventure of 12 dates before Christmas but will she still be single on the big day? Well, I'm not going to tell you, you'll have to read it to find out!
This is festive, fluffy, hilarious and thoroughly British, it's kind of like a Bridget Jones Christmas edition. It's well-written, easy to read with relatable characters and more Christmas references than you can shake a holly branch at. This book will likely leave you feeling festive, warm, fuzzy and no doubt, wanting to book yourself a plane ticket to London for Christmas!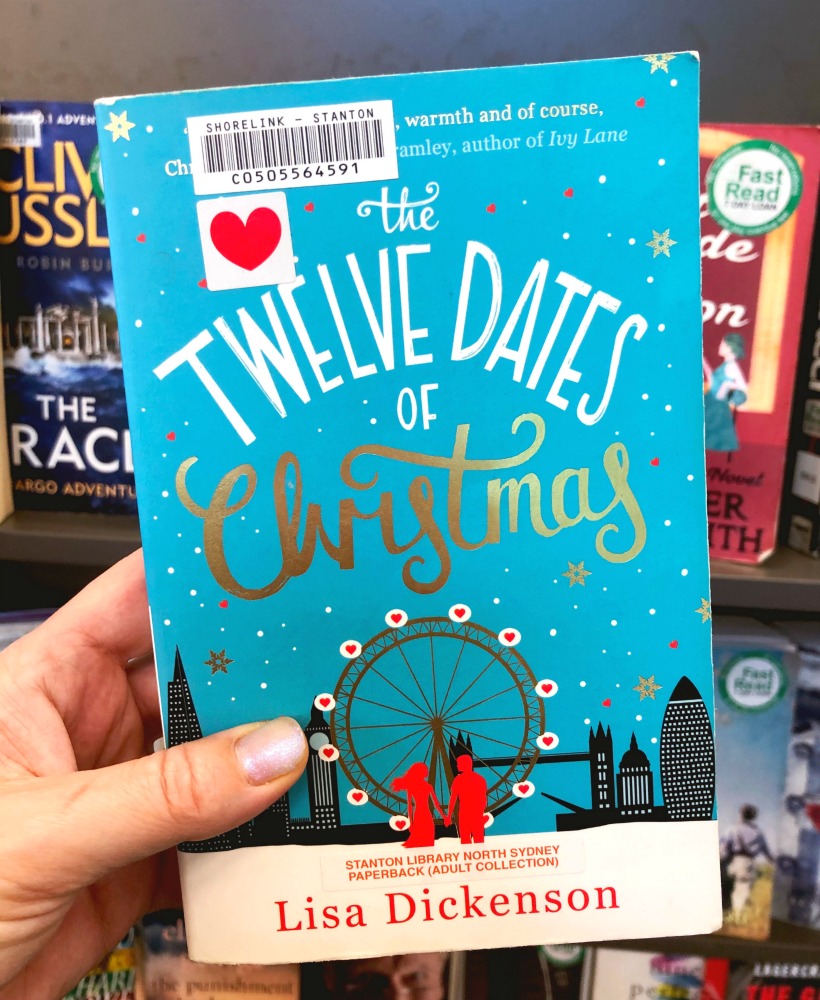 This is a Christmas classic from the Queen of Crime, Agatha Christie.
Simeon Lee who is as wealthy as he is unlikeable has called all his sons and their wives home for the holidays. However, the Christmas spirit is a bit thin on the ground at Gorston Hall for the family reunion and when a gruesome murder takes place, Hercule Poirot is of course, on the case.
Although the book was first published in 1938 and Christie's writing style sometimes feels dated, a good mystery never gets old. This enjoyable Christmas read is a closed set murder, it's like a literary game of Cluedo, you know one of the characters did it but which one?! Rest assured Ms Christie will keep you guessing right until the very end! Definitely one of her finest!

This book will always have a special place in my heart because this is how our dog got his name!
Now I'm the kind of person who chooses wine with the wackiest names and books with the cutest covers. And covers don't come much cuter than this! In this story, newly divorced Brydie Benson thinks the rent free home she finds is the answer to her prayers. All she wants is a fresh start but she gets a little more than she bargains for because what she actually gets is an ageing, overweight, depressed dog called Teddy Roosevelt… And a whole new normal.
Now, this is no literary masterpiece. It's pretty predictable but it's an easy and enjoyable read not least because of all the dog and baking references. I especially love the dog baking recipes at the back of the book. The story takes place from October to December so it's just the ticket for some festive themed reading, although this book is sure to get your tail wagging whatever time of year you read it!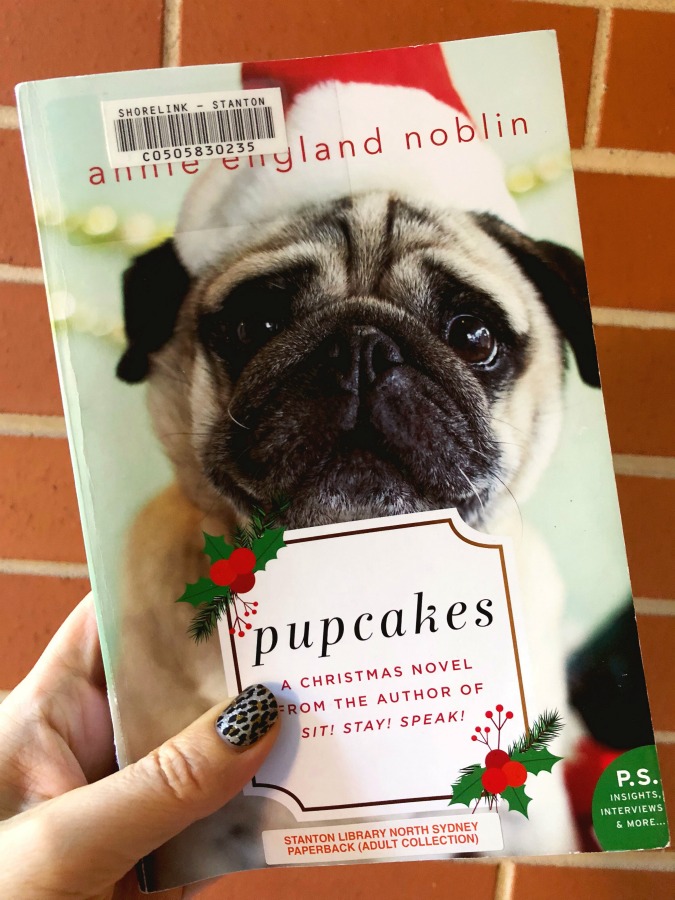 Despite the cover, this one wasn't quite as Christmassy as anticipated but pleasant enough nonetheless. It's a bit of a predictable romance with a side of Midsomer Murders. The story is set in the Lancashire village of Middlemiss and starts in August when Lizzy is about to walk out on her cheating husband, Tom and tragedy strikes.
To keep herself busy, Lizzy throws herself into village life – most notably the Boxing Day play and the Christmas Pudding Club where she and her friends swap seasonal recipes and bake their hearts out and it's only really in the last few chapters where things get fully festive.
Admittedly, there's not much to the plot of this book but it's a light, fluffy read with a lorry load of food references and recipe tips – there are even a few recipes at the end of the book… Although I'm not sure I'm brave enough to try the mashed potato fudge!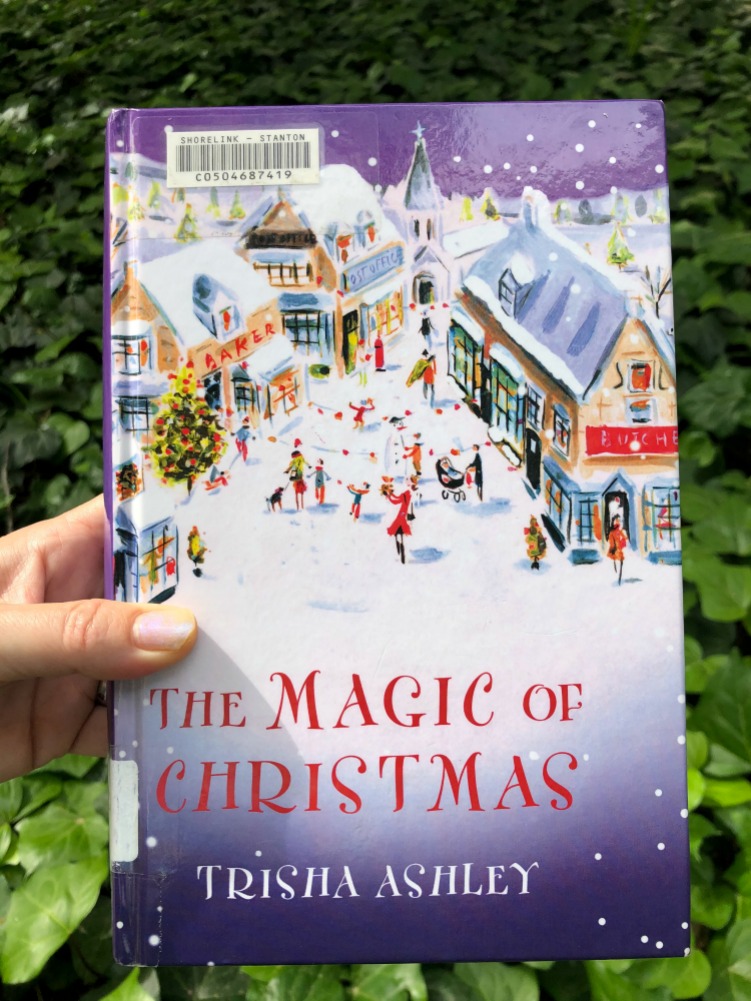 This book might be called Christmas Cupcakes and Mistletoe Nights or it could be called Christmas at the Cake Shop in the Garden. Why do publishers give the same book different names, it's SO confusing!
Although this is a sequel to The Cake Shop in the Garden, it's a solid stand alone story and the author is very thorough in any gap filling. The story picks up with Fay and Danny living the dream on their canal boat and for one reason and another returning to the cake shop in the garden. Personally, with that much deliciousness going on, I don't think I could have left!
There's no denying that this book is light and fluffy but it's hard not to fall in love with the small but perfectly formed cast of characters and be invested in their trials. This is a story of friendship, love and loyalty and it's sure to bring a tear to the eye and a rumble to the belly. The baking that goes on in the kitchen at The Cake Shop is enough to make you drool, I really think Carole Matthews needs to take a leaf out of Jenny Colgan's books and add some recipes at the back!
It's enough to have you packing your bags for the motherland and sailing off on a canal boat, or maybe that's just me!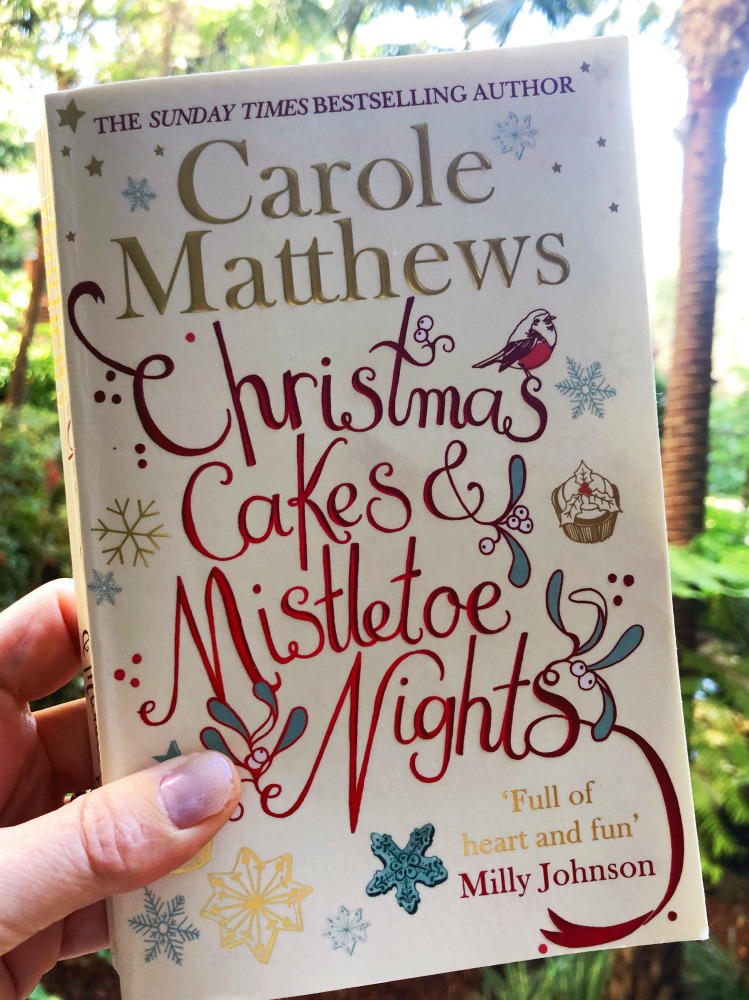 This lovers-to-haters rom-com is a right Christmas cracker! This is the fourth book in the Lonely Hearts Bookshop series but you don't need to have read the other three books to enjoy this one.
Mattie runs the tearooms at the Happy Ever After Bookshop (which as it's name suggests, only deals in romance,) and due to unforeseen circumstances, finds herself living above the shop with her arch nemesis, the daggy but enigmatic, sales assistant Tom (in separate rooms, of course!)
When you're reading a book set in a bookshop called Happy Ever After, you can pretty much guarantee your happy ending but Annie Darling's writing style is endearing, easy to read and utterly delightful. There's a lot to love here; a colourful cast of characters, laugh out loud moments and a mouth watering selection of Christmas treats. If only Annie Darling had added the recipe for Mattie's Pigs in Blankets, my life would be complete!
This is the first Annie Darling book I've read but it won't be the last.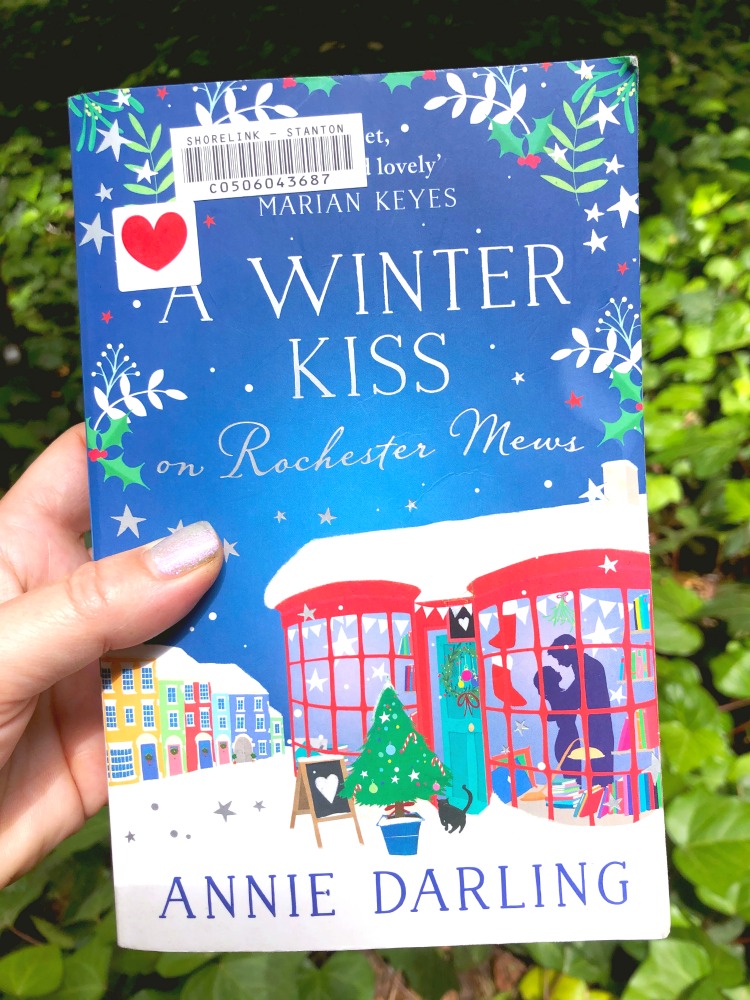 This book follows three women who find themselves in the Christmas Pudding Club, all pregnant and all due on or around Christmas. This is a glorious read and one that's hard to put down, Milly Johnson really reeled me in.
This story is a total emotional rollercoaster and had me feeling all the feels from joy to heartbreak and almost everything in between. I fan-girled over the three main female characters and the supporting cast – by the end of the book, I felt that they were more like old friends than characters in a story!
Although this story starts in summer, it culminates at Christmas and with many scenes set at a Christmas cracker factory and Winterworld (if only such a place really did exist!) it's not just feel good, it's totally festive. Whatever you do, do not miss the cracker jokes at the end, I laughed so hard, I got a thorough abs workout. They're so bad, they're good. And my personal favourite? What do you call a whale with no pants on? Free Willy!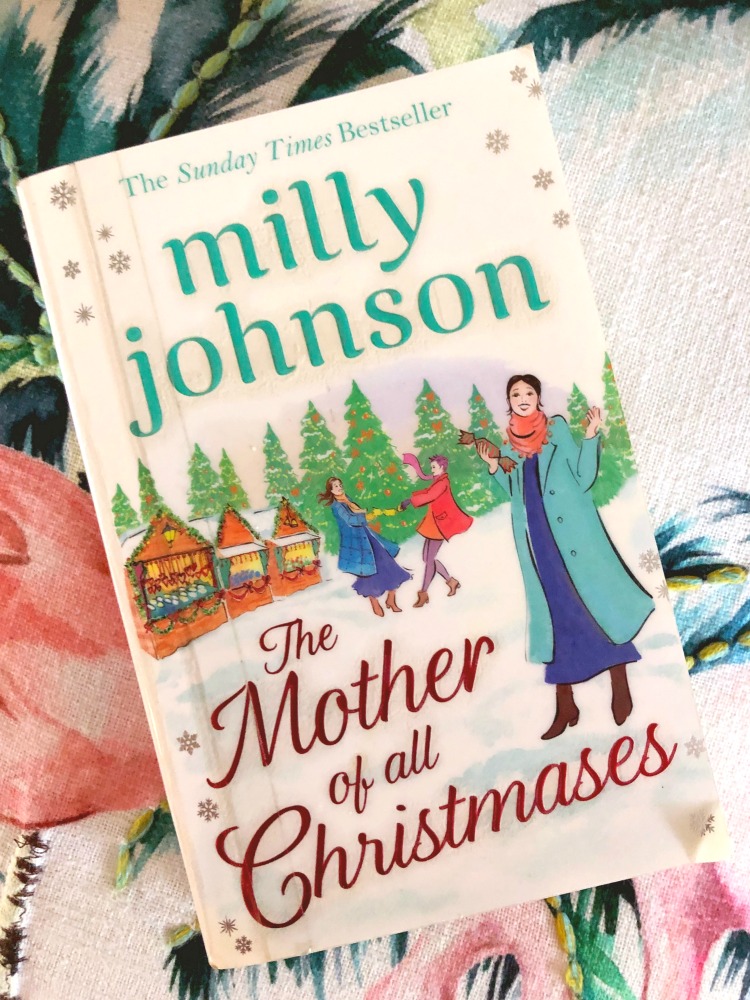 Samuel Johnson, Australia's favourite cancer vanquisher asks a heap of famous Aussie peeps (musicians, comics, writers, artists and media personalities) to write letters to Santa.
If Santa actually read a lot of these letters, I think he'd find them naughty rather than nice because although some of the letters are whimsical, nostalgic and laugh out loud funny, many are political, cynical and a bit ranty. Call me naive but I'm very pro-Santa and some of the Santa bashing just didn't sit well with me.
That said, this is a great idea for a book, most of the letters are short (even if they're not sweet,) making for an easy read and best of all, the money raised goes to vanquishing cancer and cancer research.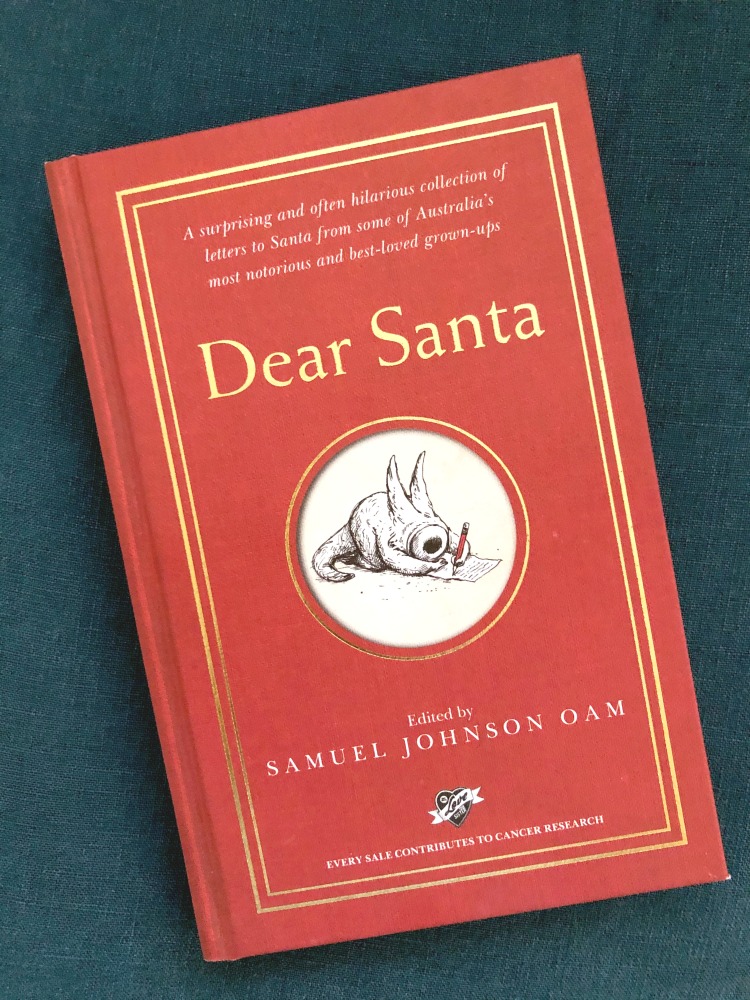 Are you a fan of festive reads? Do you have a favourite Christmas book?
Linking up with Denyse for Life This Week