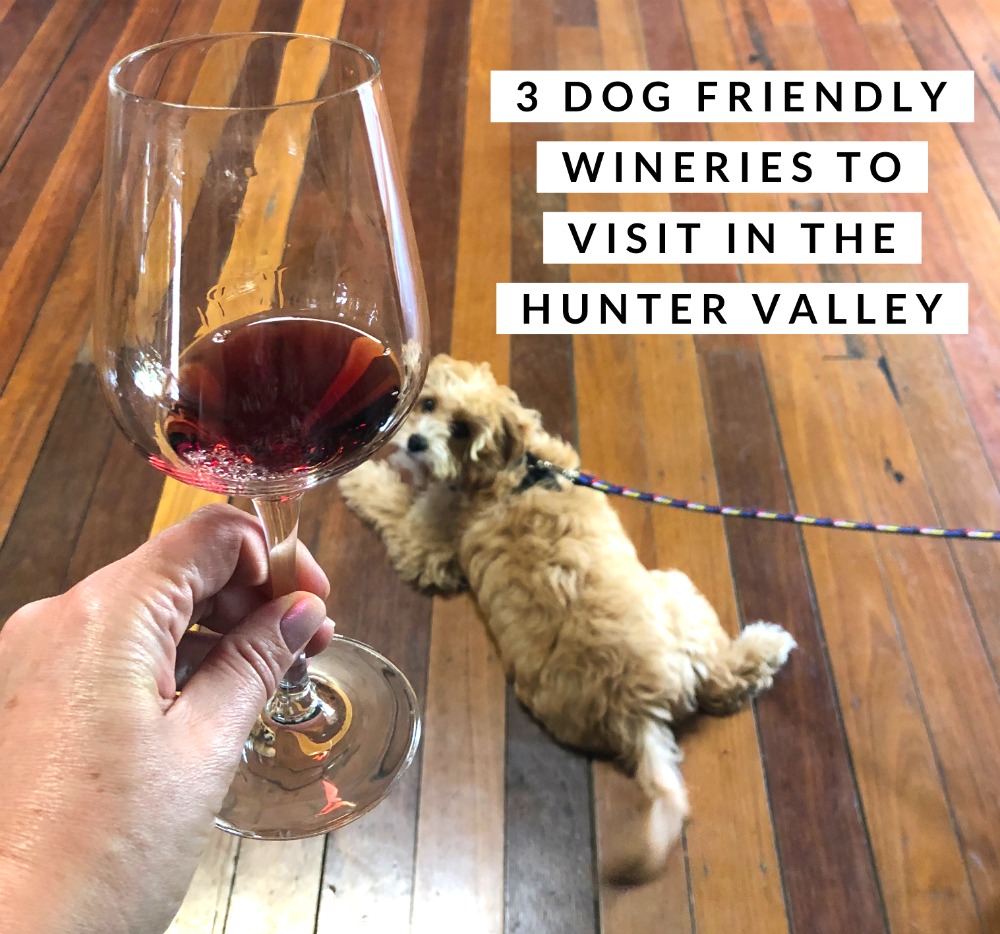 Famous for it's wonderful wineries, the Hunter Valley is just over a 2 hour drive north of Sydney and is packed full of dog friendly wineries.
A trip to the Hunter Valley wineries makes a great day out and is also the perfect pit stop on the way up to Newcastle or Port Stephens.
It's worth checking ahead with wineries as to how warm a welcome they will extend to your fur friend. Some wineries list themselves as dog friendly but only allow dogs outside and not in the cellar door. However, as a rule of thumb , it there is a wine dog in residence, then your pup will likely enjoy a warm welcome.
We popped by the Hunter Valley on our dog friendly road trip to Port Stephens and we found three cracking wineries that are well worth a visit and all within just a few minutes drive of each other.
Here's what you can expect to find at each cellar door, you'll find great wine and a warm welcome and I've included my favourite wine but bear in mind, our taste buds might be different!
294 O'Connor Road, Polkolbin, NSW 2320
Set among 40 acres, award winning winery specialises in four wine varieties, Semillon, Chardonnay, Shiraz and Cabernet Sauvignon. The cellar door here used to be a cattle shed and it strikes the perfect balance between rustic feels and antique charm. The views here are absolutely stunning looking out on to the Brokenback Mountain Range plus there's rose gardens, a duck pond and of course, the vineyards.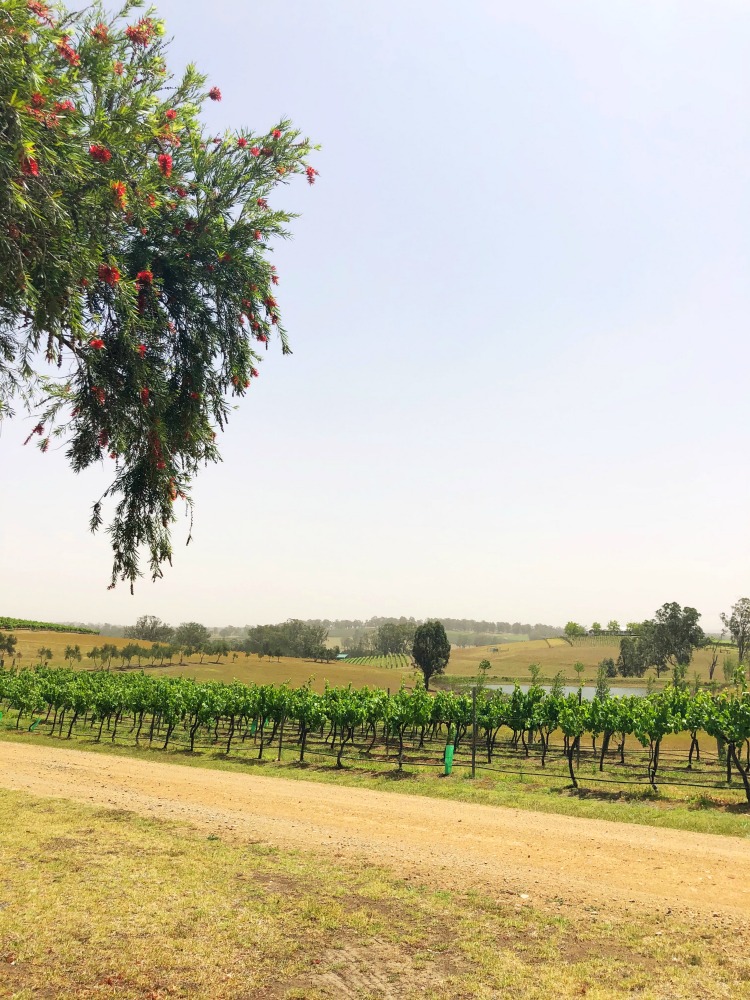 We didn't have time to eat here but if you're feeling peckish you can try one of the cheese platters on the verandah or BYO picnic and enjoy it with a bottle of Hanging Tree wine round one of the fire pits. And if you like a side of entertainment with your wine, maybe you can try your hand at one of the outdoor games, including giant chess. Teddy was definitely up for it!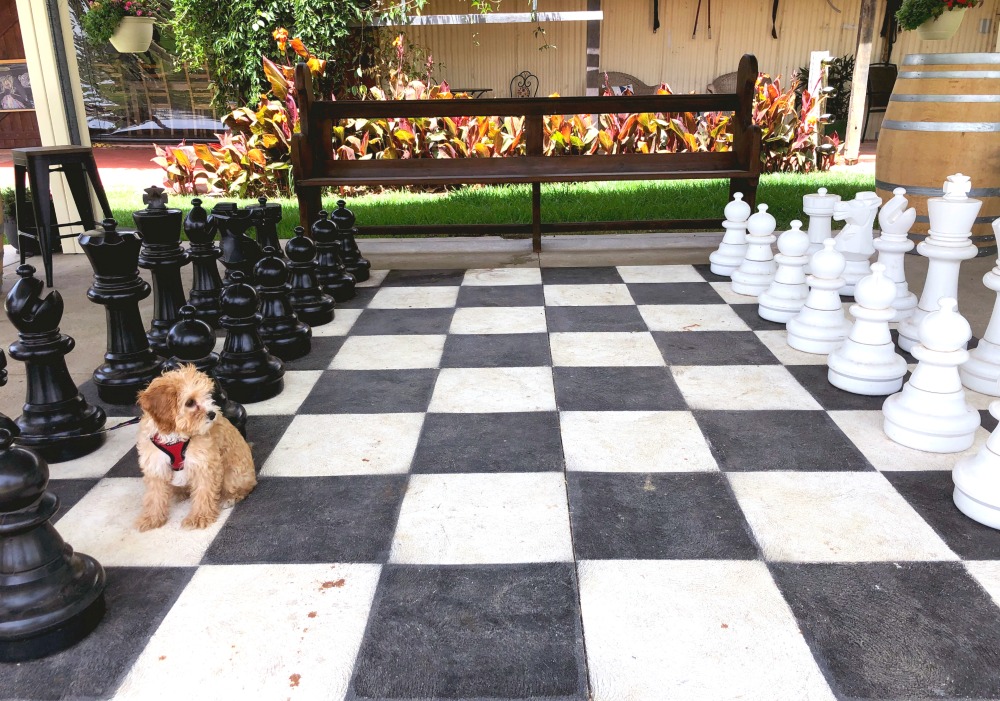 If you're lucky you might get to meet Vodka and Muscat the resident wine dogs. Meeting Vodka was definitely a highlight of our visit, he along with the wines are definitely the stars of the show.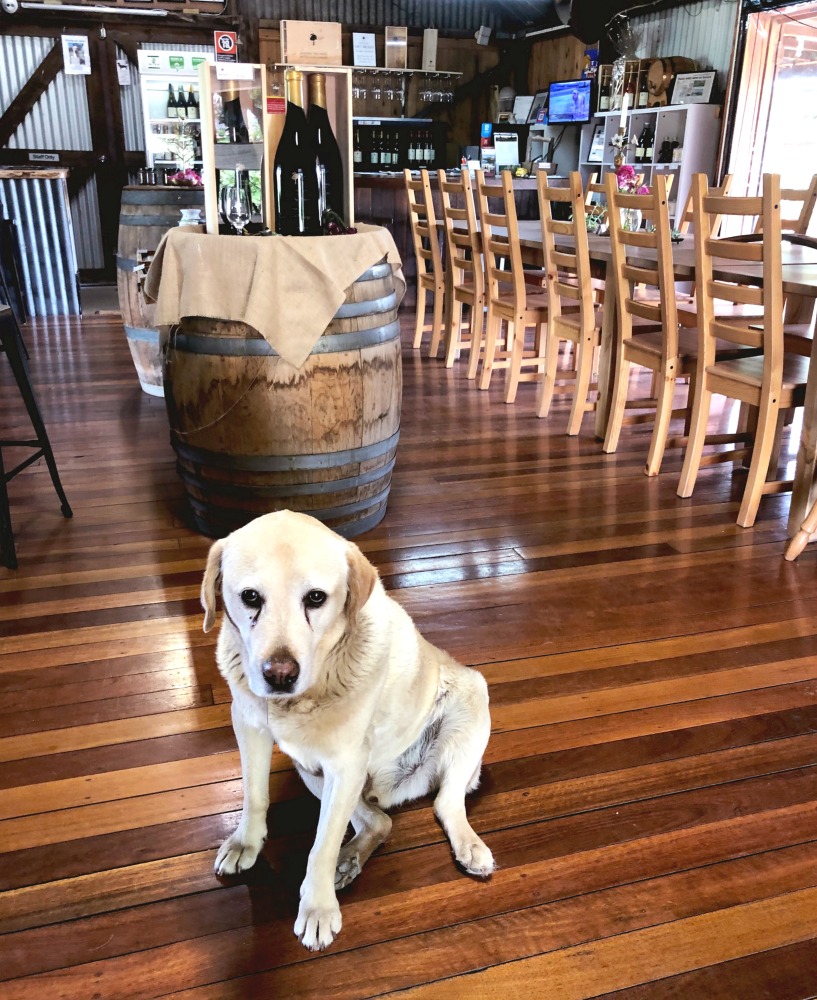 The wines here are top notch, there's a $5 tasting fee if you don't make a purchase although the wine here is so good, it's almost impossible to leave empty handed. We didn't!
The Wine to Buy: Sparkling Shiraz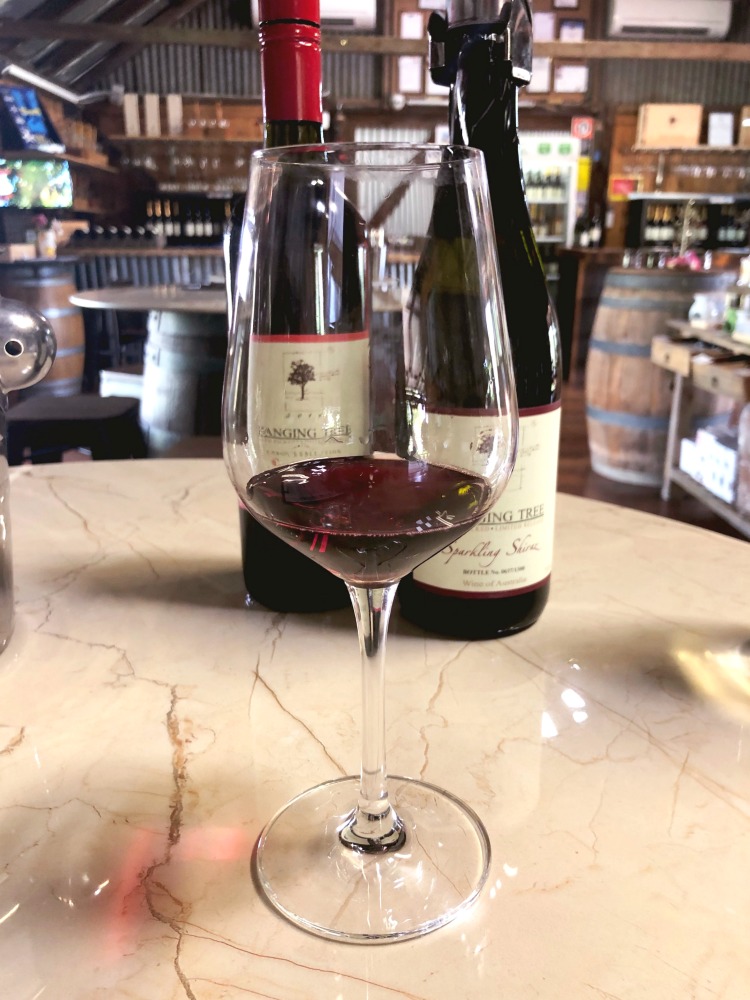 5 Halls Road, Polkolbin, NSW 2320
This family run winery isn't just famous for it's wine, it's famous for it's dog, the St Bernard, Archie. I had the pleasure of meeting Archie when I last visited in 2011 and have such fond memories of Sobels that I can't wait to get back. When this photo was taken I thought I was cancer free, little did I know I was warming up for Thyroid cancer: The Second Coming.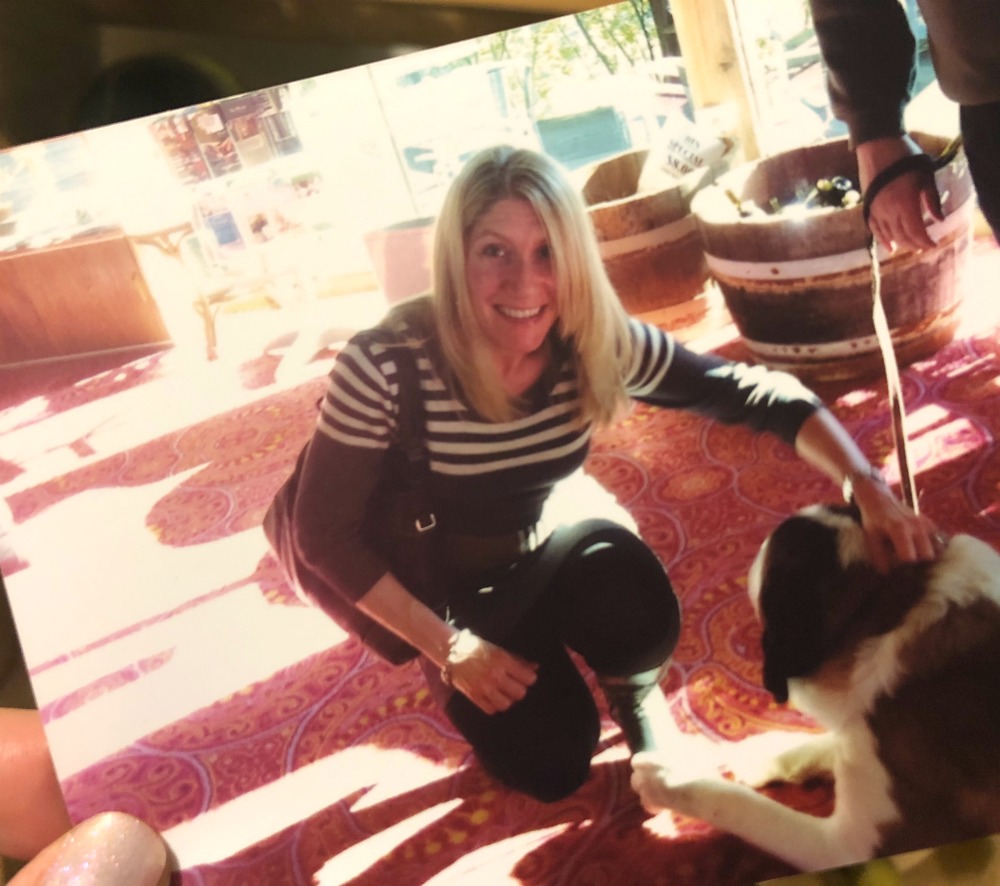 When we arrive, I'm sad to discover that Archie crossed the Rainbow Bridge in Christmas 2018 but we still get a very warm welcome from wine maker Jason and Robin. Teddy is treated like a VIP, gets loads of pets and cuddles and is quite beside himself.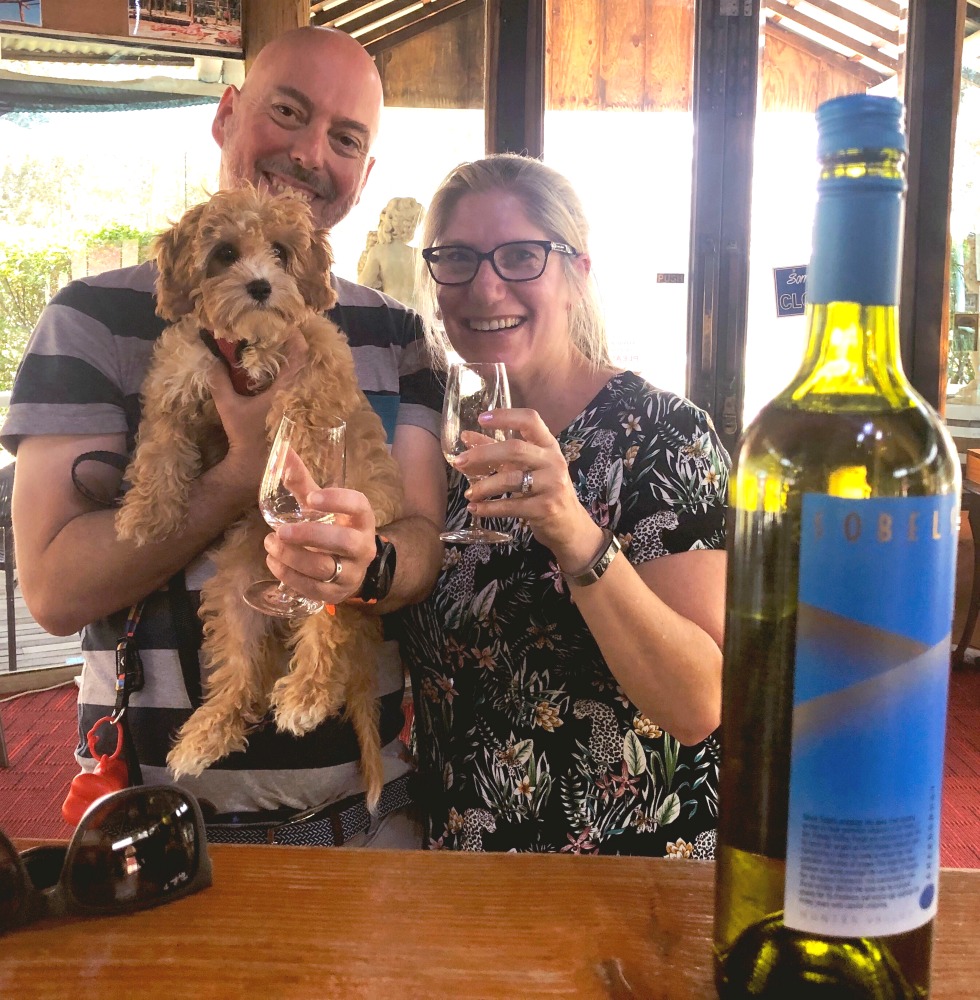 Sobels is one of the few wineries in the Hunter that make and age every wine under their label from grapes that they grow or purchase right in the Hunter Valley and it's one of only 8 wineries that has it's own bottling line.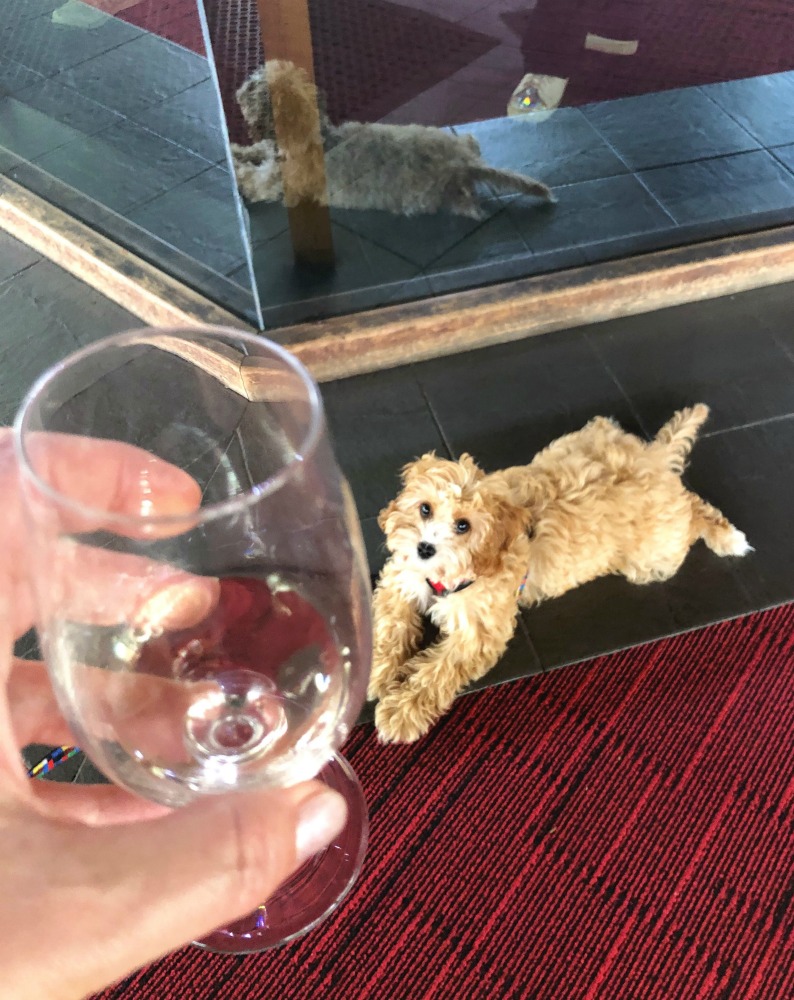 The cellar door is a really unique design and inside there's a relaxed and friendly vibe. Outside there are free BBQ and picnic facilities and if Jason is around, he's more than happy to talk wine and how it's made. The wine here is very reasonably priced and tasting is free if you rock up at the cellar door. Otherwise it's $5 per person for pre-booked group tastings.
The Wine to Buy: "Hilltops Collection" Pinot Gri Rose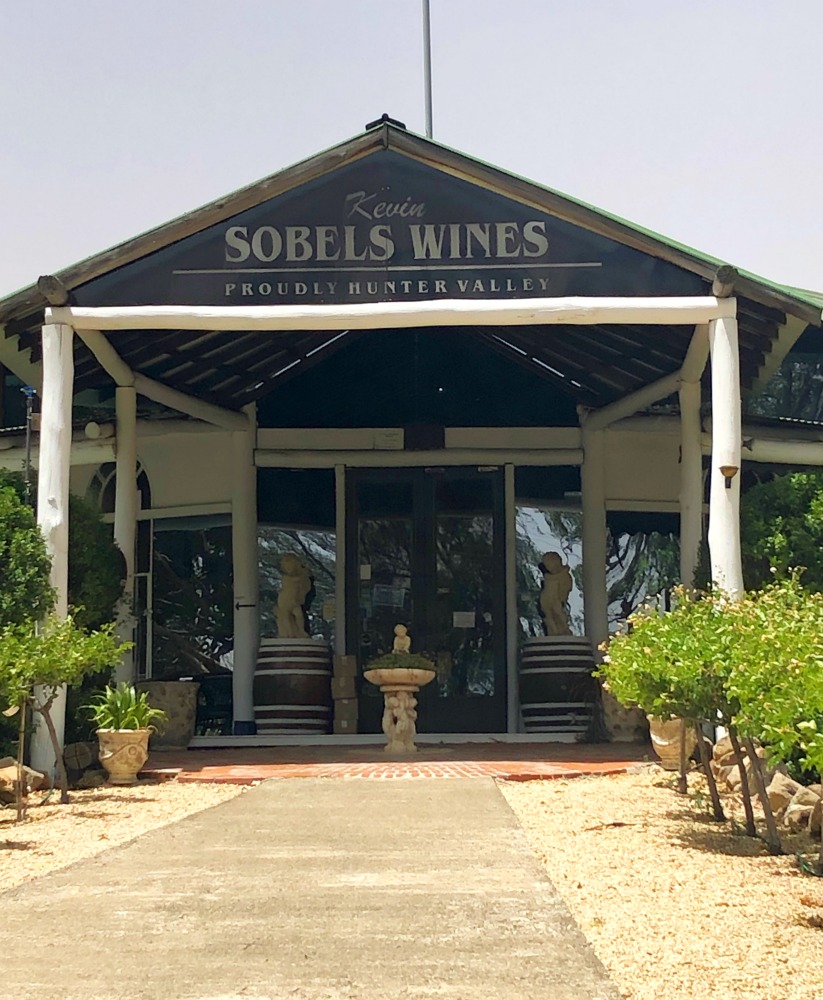 86 Halls Road, Polkolbin, NSW
Although there aren't any views from the cellar door itself the Pepper Tree cellar door is in one of the prettiest spots surrounded by lush green lawns and pretty gardens. It has to be one of the most picturesque Hunter Valley experiences.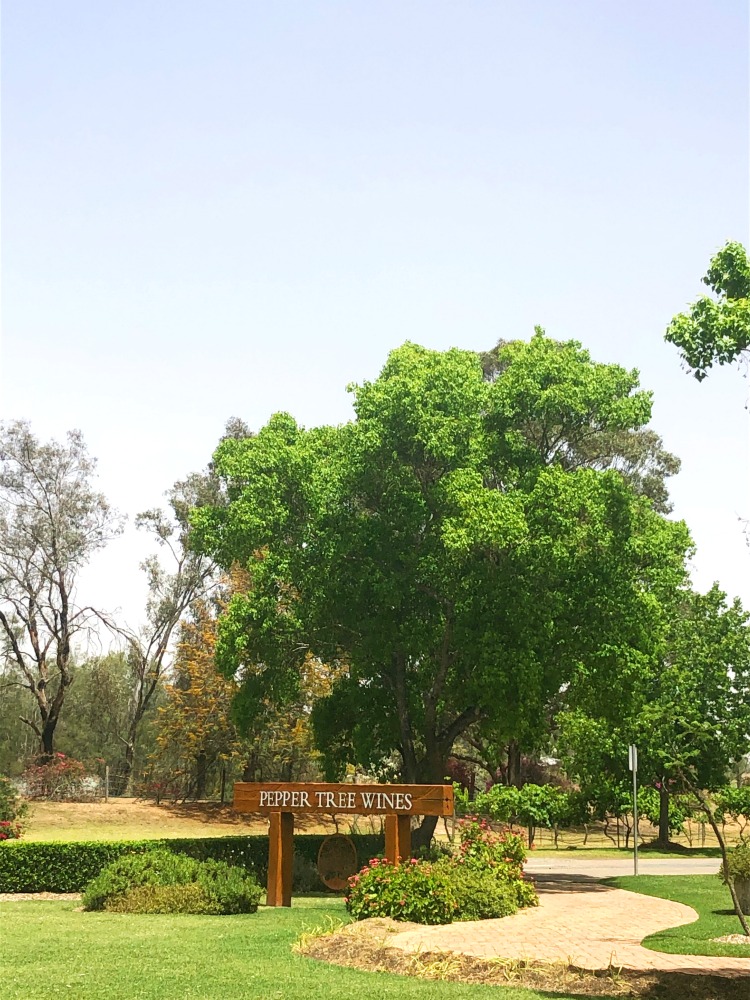 They don't just allow dogs here, they love dogs here and they even have a wine dog of their own, Spencer the Schnauzer. Teddy loves him even if his love is unrequited.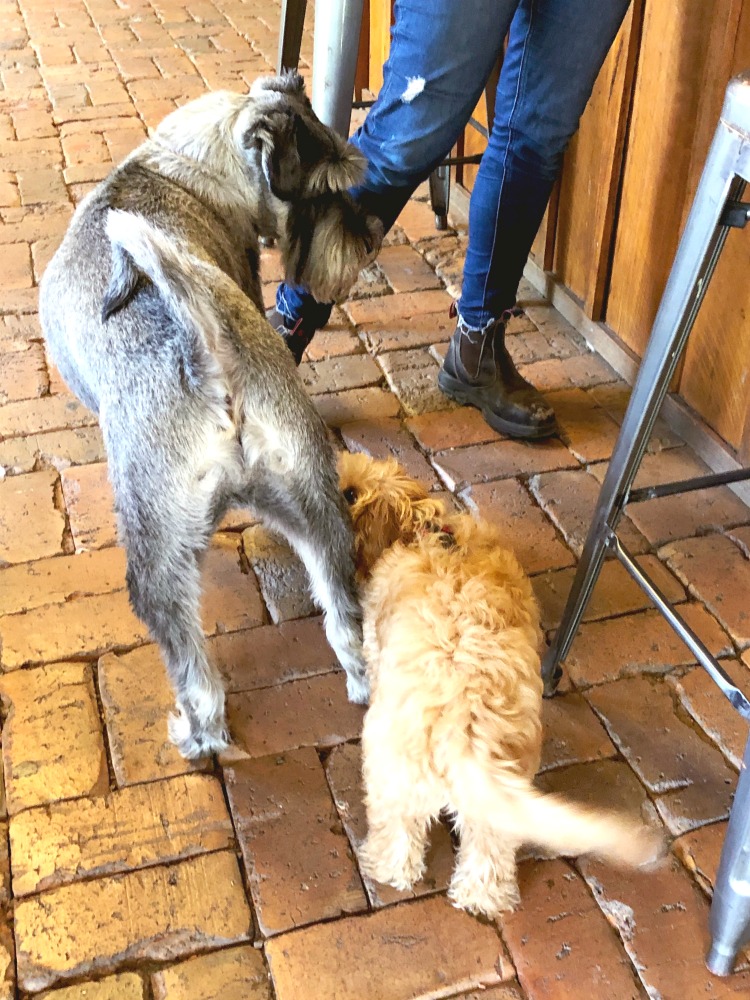 Since Peppertree's Hunter Valley estate was founded in 1991, they have added vineyards in Orange, Wrattonbully and Coonawarra and this is reflected in the wine list. The welcome is warm and the wine is fine, suffice to say we don't leave empty handed.
And if you're feeling hungry, enjoy a cheese plate with a glass of wine in the grounds (just don't forget to book your cheese plate in advance.) Tasting here is free although groups of 8 or more people need to book and cost $5 per person.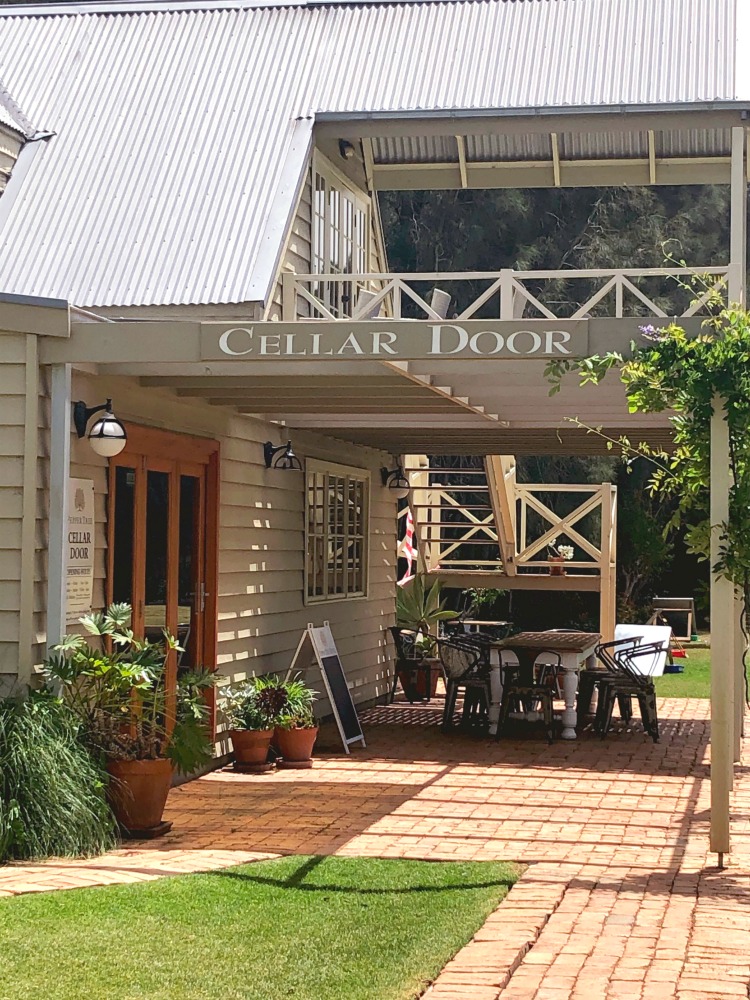 The Wine to Buy: 2019 Limited Edition Rose
At the end of your visit to the Hunter Valley, it will be hard to judge who had more fun, the humans or their dogs!
Have you ever been to the Hunter Valley? Do you have a favourite cellar door? What's your favourite wine?