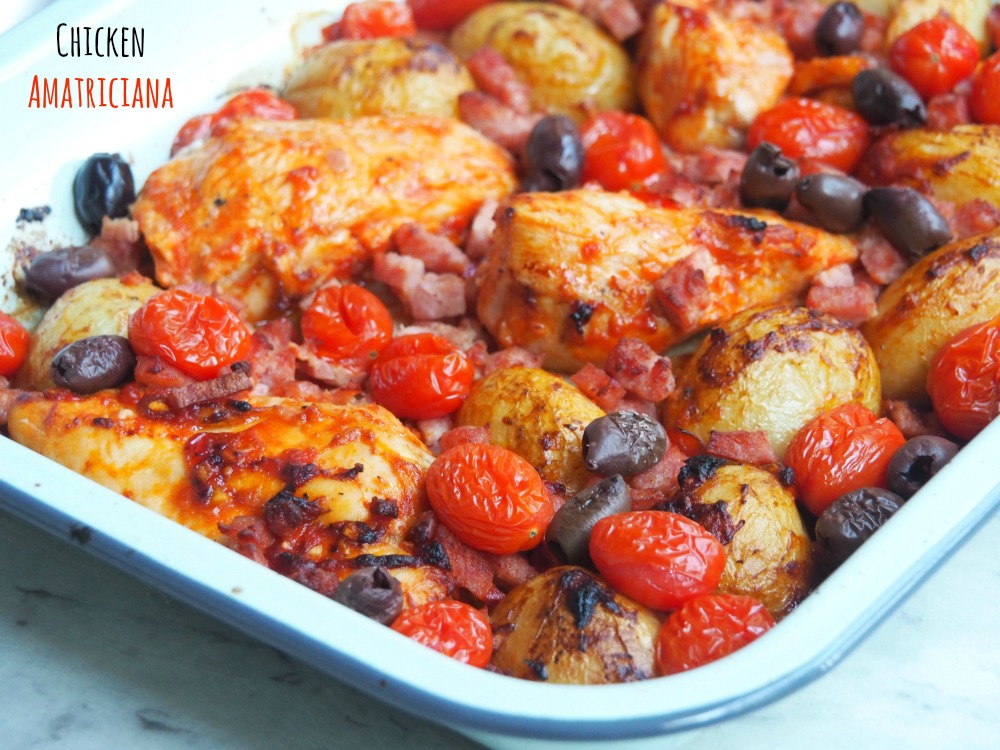 This winner, winner chicken dinner is a one pot wonder inspired by the flavours of a classic Amatriciana sauce.
Sorry to disappoint you if you came here today looking for a Halloween recipe although this traybake is shockingly good! If you didn't know already, I am a very lazy cook so tray bakes and one pot wonders are my jam! The best thing about this dish is that it requires almost minimal prep but it has maximum flavour.
I must tell you that this tray bake requires staggered cooking but for a disorganised cook like me, that's an added bonus because while the dish is doing it's thing in the oven, you can find the next ingredient that you need.
In fact, this is so good, we have made it multiple times because we're addicted and also because I kept trying to get a good photo. I was so pleased to welcome daylight savings because I love long, sunny evenings and most of all, I love being able to take dinner pics at dinner time. All through winter, I spend my life making dinner at lunchtime just so I can get a good photo! Bloggerlyf!
This dish is easy enough for a midweek meal but fancy enough that you can serve it up for a casual dinner and the best thing is, you don't need to serve it up with anything except some salad greens and if you're feeling a bit fancy, some crusty bread to mop up all the delicious juices!
Probably the best thing about this dish is that it's so versatile because it's as tasty hot as it is cold, left overs are so delicious when served with some salad and believe me, when I tell you that this is a dish that really keeps on giving!
Are you a fan of daylight savings? What's your favourite Italian sauce?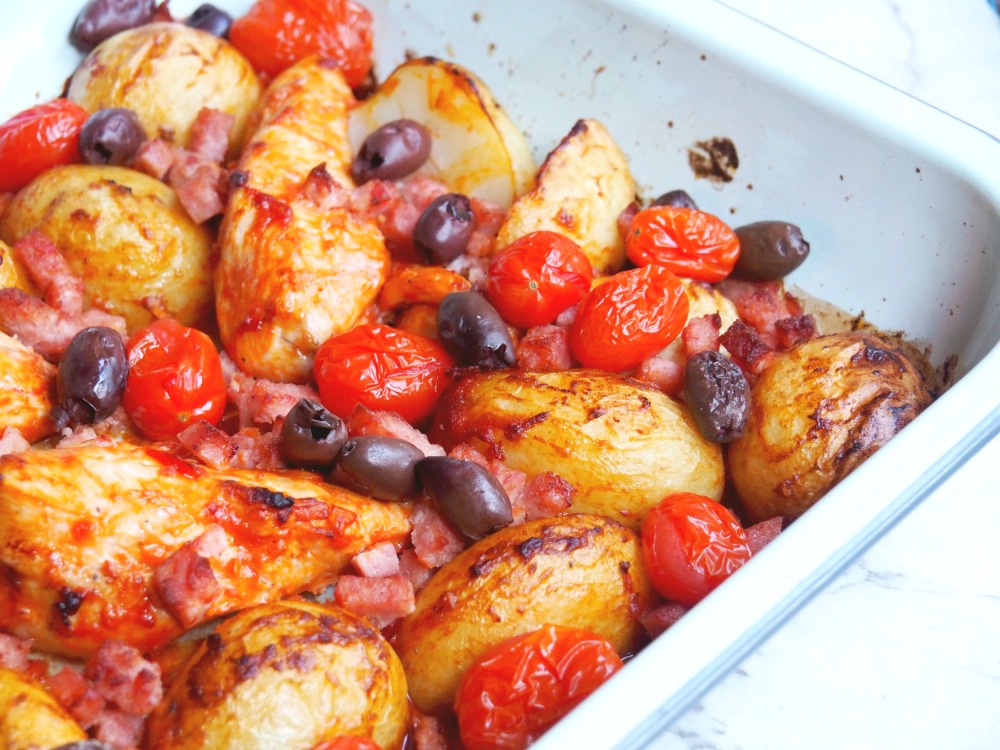 Ingredients
500g baby new potatoes
1 long red chilli, halved and seeds removed
3 tablespoons tomato puree
3 tablespoons olive oil
4 garlic cloves
800g chicken breast
150g bacon lardons
200g cherry tomatoes
100g pitted kalamata olives
green salad, to serve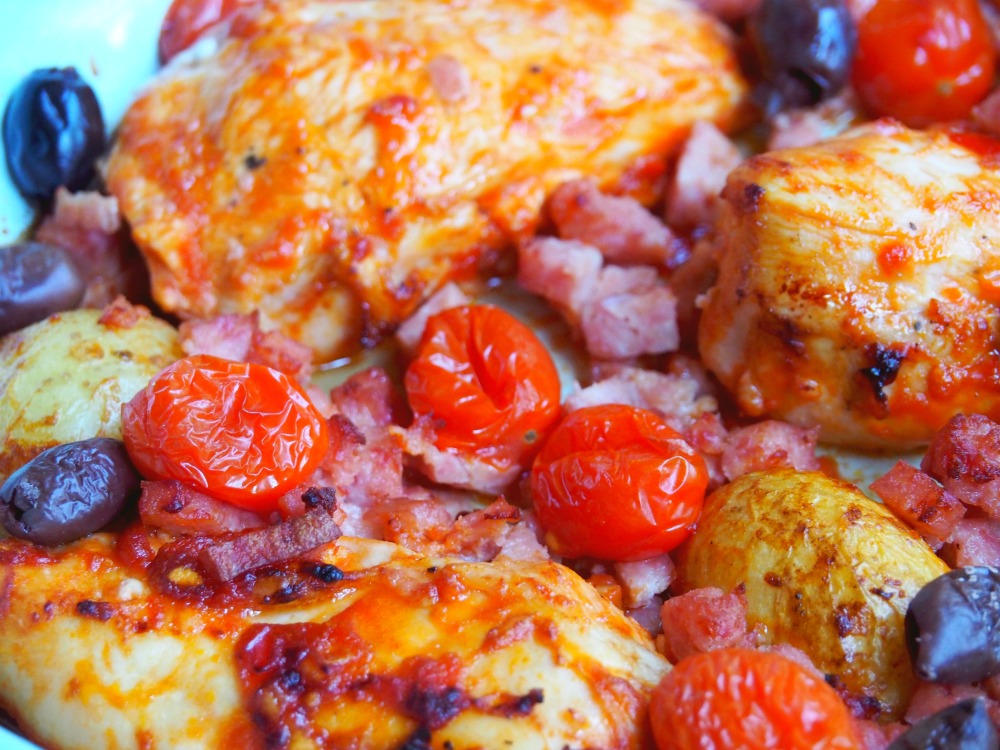 How to
Preheat oven to 200C.
In a Thermomix or food processor, blitz chilli, tomato puree, olive oil and garlic into a paste. Spread the paste over the chicken and set aside.
Meanwhile, cook the potatoes in the microwave or on the stove until just tender and drain.
Place the chicken and potatoes in a large roasting dish in a single layer and season well with salt and black pepper.
Toss everything together with your hands. Pop into the oven for 15 minutes.
Stir in the bacon bits and cook for a further 15 minutes.
Add the cherry tomatoes and olives and cook for another 15 minutes.
Serve straight from the pan with some salad leaves and if you like, some crusty bread for mopping up all the juices!