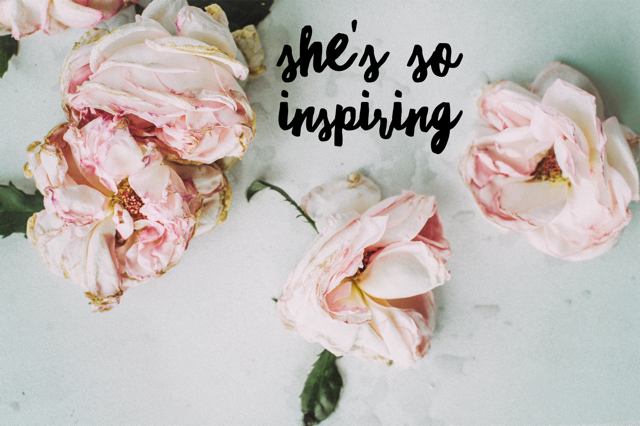 My life has been touched by some uber amazing women whose passion for life and the way they choose to live it have really inspired me. A few years ago, I started the She's So Inspiring series to showcase these amazing stories because I knew that they would inspire others. Some of these inspiring women are bloggers, some are not, their lives are all different and they are all incredibly special. I am so honoured that they are sharing their stories and sprinkling a little bit of their awesome right here. May you be wom-inspired!
Meet Fiona Rigg
I've wanted Fiona to be in the series for so long that to be honest, I just assumed she already was. Once I realised that there was a Fiona shaped void in the She's So Inspiring series, I set about rectifying the situation immediately and well, here we are.
I first met Fiona at the Bupa Blog Awards where we bonded over our love of dogs and blogs. We both took away prizes that night, I won the personal category and Fiona took out the prize for the pets. But Fiona is so much more than an award winner.
She has mad styling skills, creates delicious recipes, has established an ethical, artisan dog treat empire, is a qualified yoga teacher and apart from all that is one of the most engaging humans you will ever meet. It's not just Fiona's skill set that I admire but her values too. She is just so inspiring! I can't wait for you to meet her!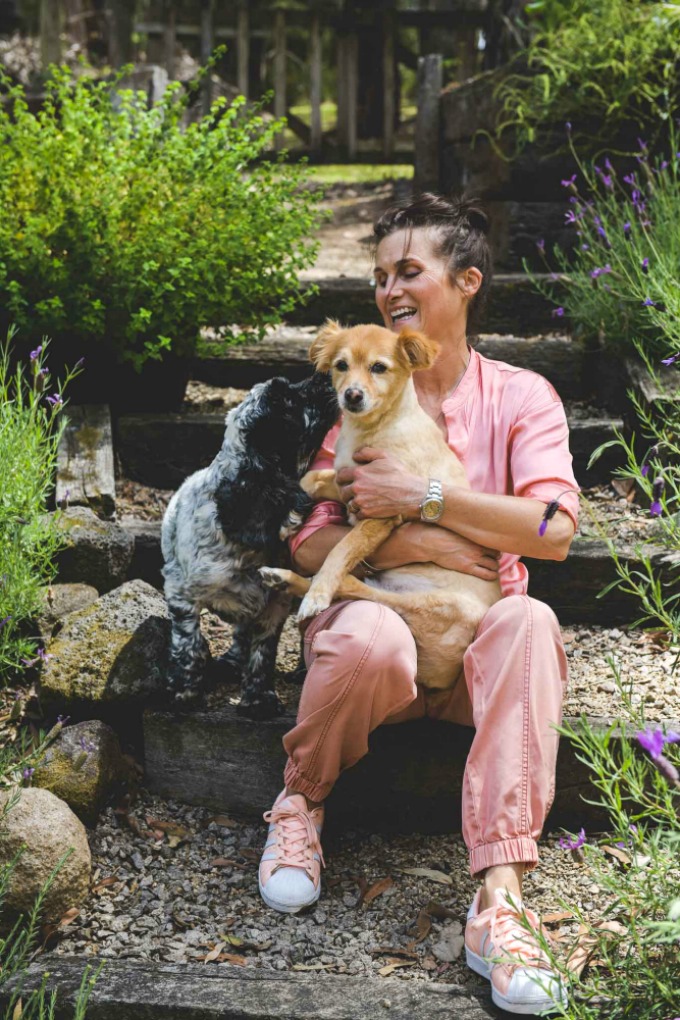 Tell us a bit about yourself.
Hi, I'm Fiona Rigg the creator and founder of the artisan brand PAWDinkum – handmade health biscuits and spa products for the discerning canine living their best life.
I live on a rural property on the Mornington Peninsula with my husband and dog, where I have my commercial kitchen.
I really enjoy my work, gardening, yoga, and spending time with family. I like to travel and indulge my interest in trekking, art, yoga, food, wine.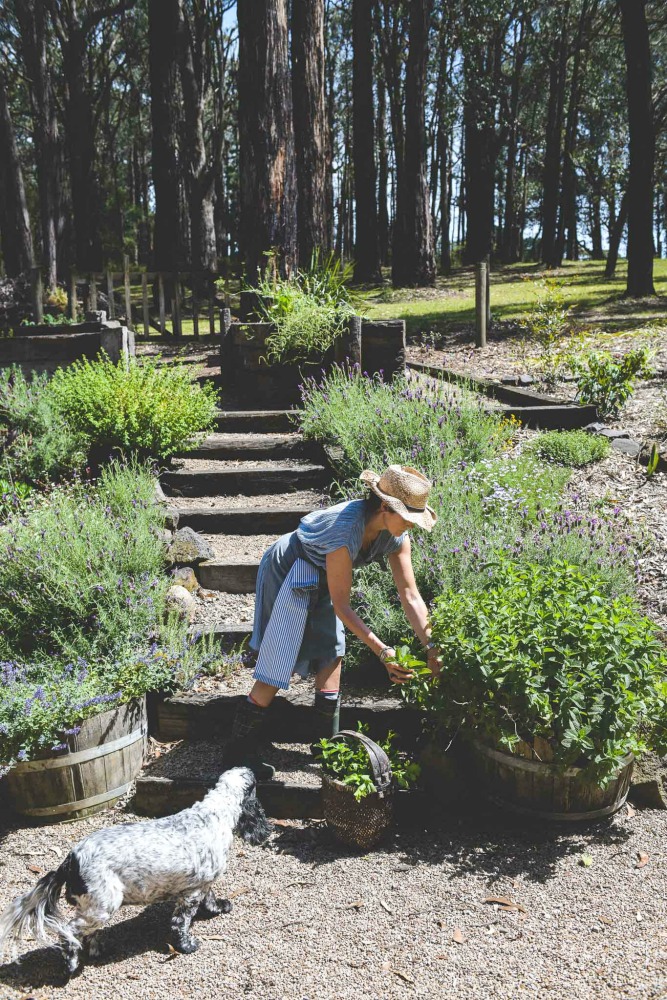 Tell us 3 things you are and 3 things you're not.
I am organised, creative and industrious.
I'm not an extrovert, good at admin Monday or good at delegation.
Complete this sentence, ____________________ changed my life. How and why?
Deciding that my husband and I needed 2 separate houses to bring up our 2 families changed my life. How and why? It forced me to become independent in many ways: financial, business, making decisions, running a household completely independently and raising 2 boys alone.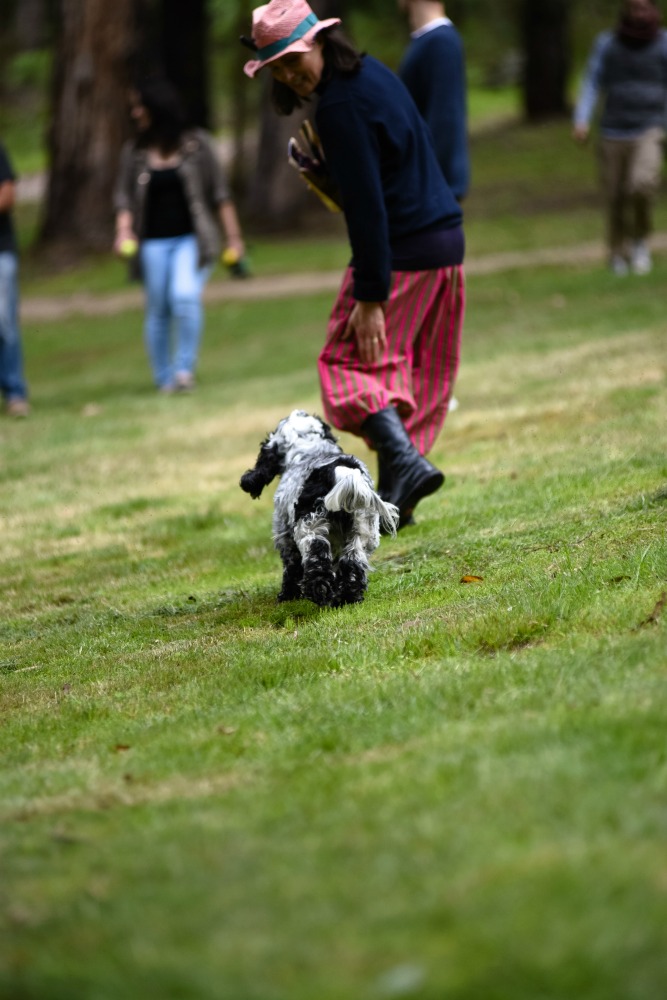 What has been life's greatest lesson?
My first husband died young and I realised there are no guarantees in life and you need to make the most of things now so don't waste opportunities and don't listen to your fear.
What is your biggest achievement?
Succeeding at and becoming qualified recently (late in life) at yoga teacher training in India.
What has been your toughest obstacle and how have you overcome it?
Failing at school and not being able to concentrate. I found that after school when I was more mature, and engaged and interested in something I was able to become more focused and able to learn. As a result I studied commercial cookery, then interior design and these gave me an excellent basis for my subsequent careers as a food stylist, establishing a take home meals business and now PAWDinkum artisan brand dog health bikkies.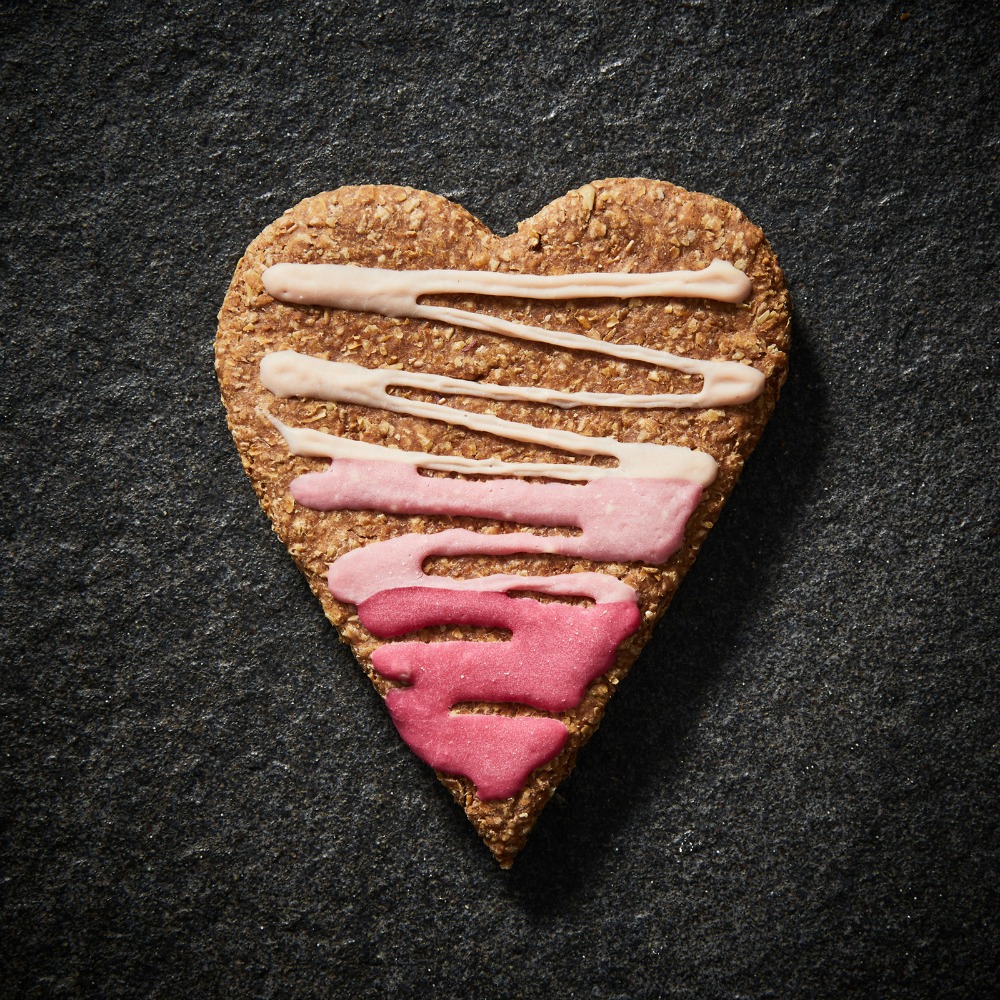 Viktor Frankl says "Those who have a 'why' to live, can bear with almost any 'how." Everyone needs a purpose, what's yours?
To make dogs tails wag and their humans happy; to make life a little more enjoyable.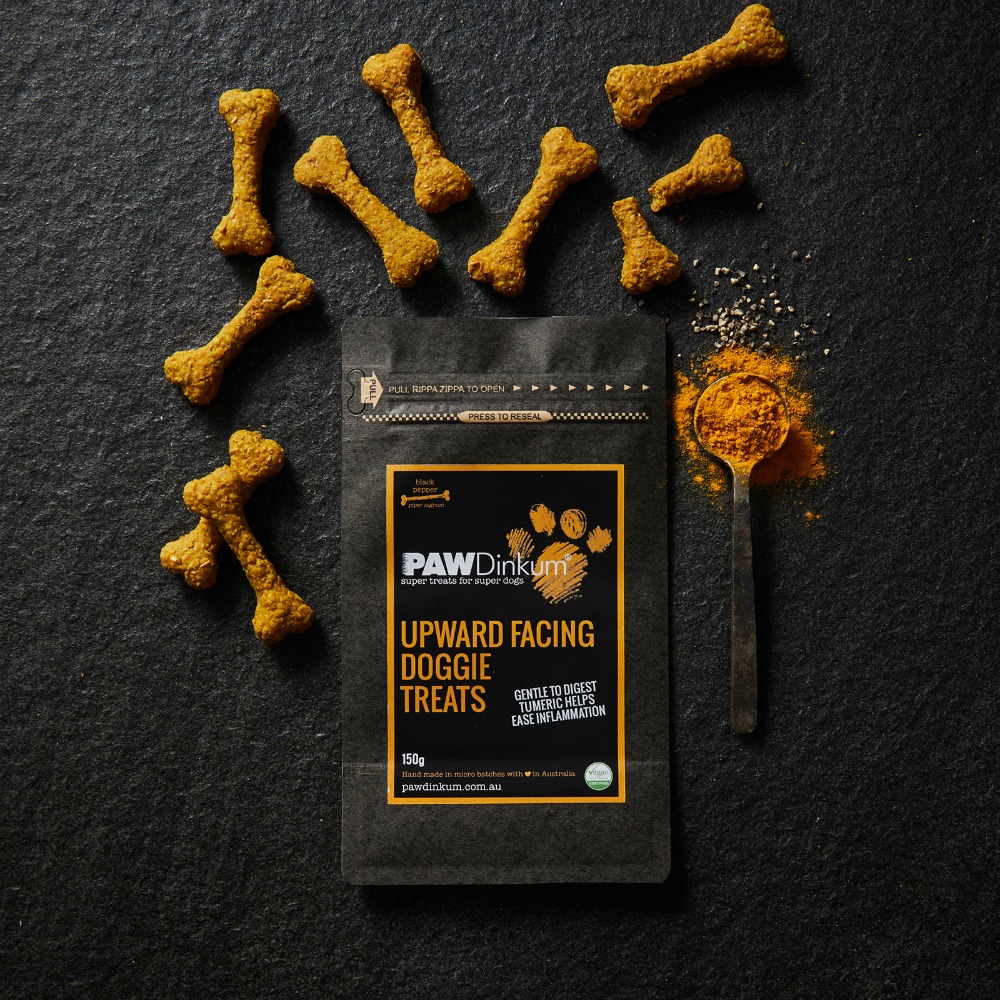 What are your words to live by?
Always act with honesty and honour your heart.
If you could have any mentor, alive or dead, who would you choose and why?
Eric Rolls: he exemplified someone who acted with honesty and decency, and celebrated life as he found it. He really understood the rhythms of life and the joys of food, and wine, and how to live responsibly and sustainably.
If you could play hookie for a day what would be on your list to do?
Unfortunately I played far too much hookie when at school. My life now is far more fun and very fulfilling; I would never even contemplate being able to do anything better. Every day is like playing hookie!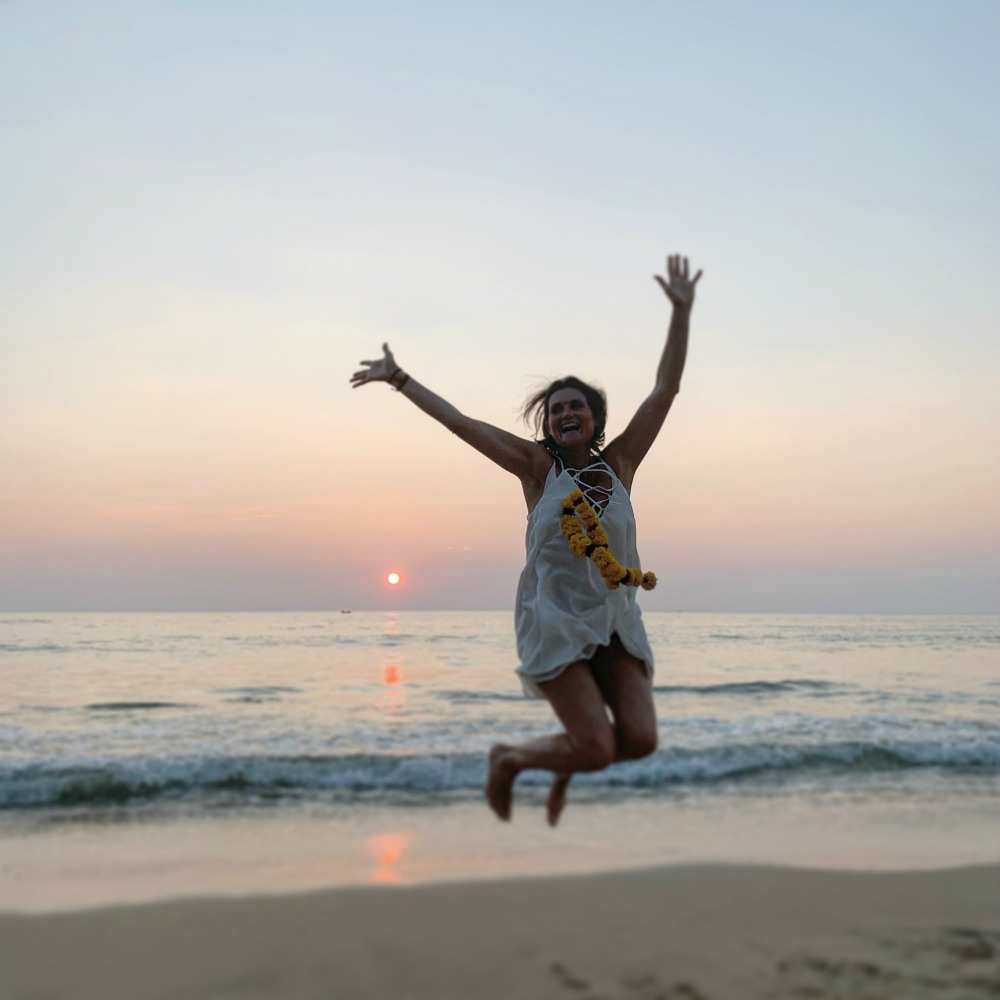 You give so much to others, what do you do to take care of yourself?
Yoga of course. Twice a day. Really gives me physical and mental clarity and strength which I can draw upon for the rest of the day. PAWMASTE!!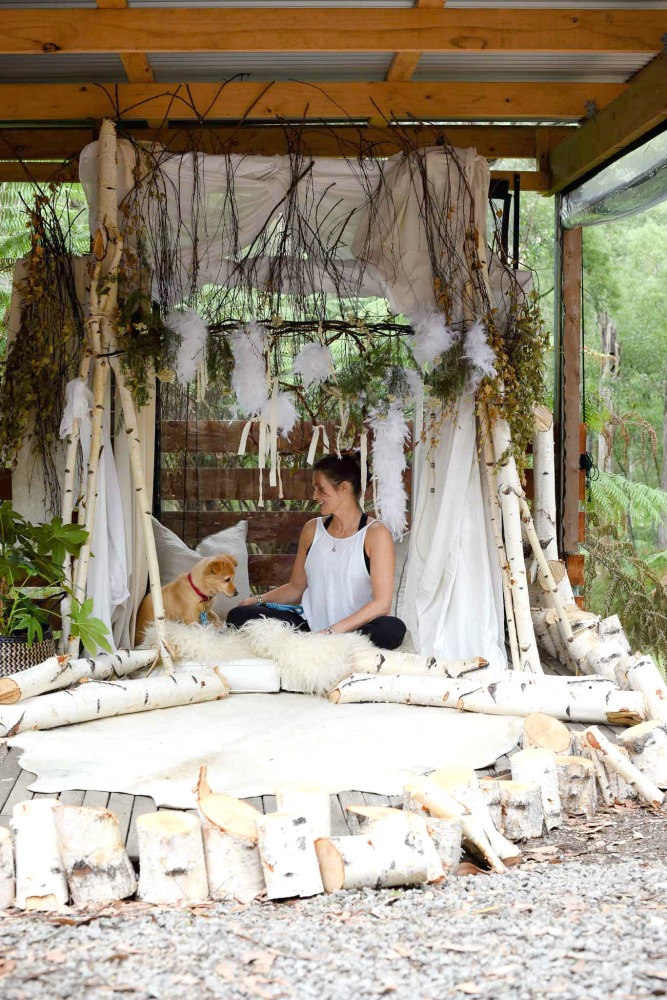 Thank you for sharing, Fiona!
Let Fiona inspire you a little bit more…
at PawDinkum
on facebook
on instagram
and on pinterest
Linking up with Denyse for Life This Week