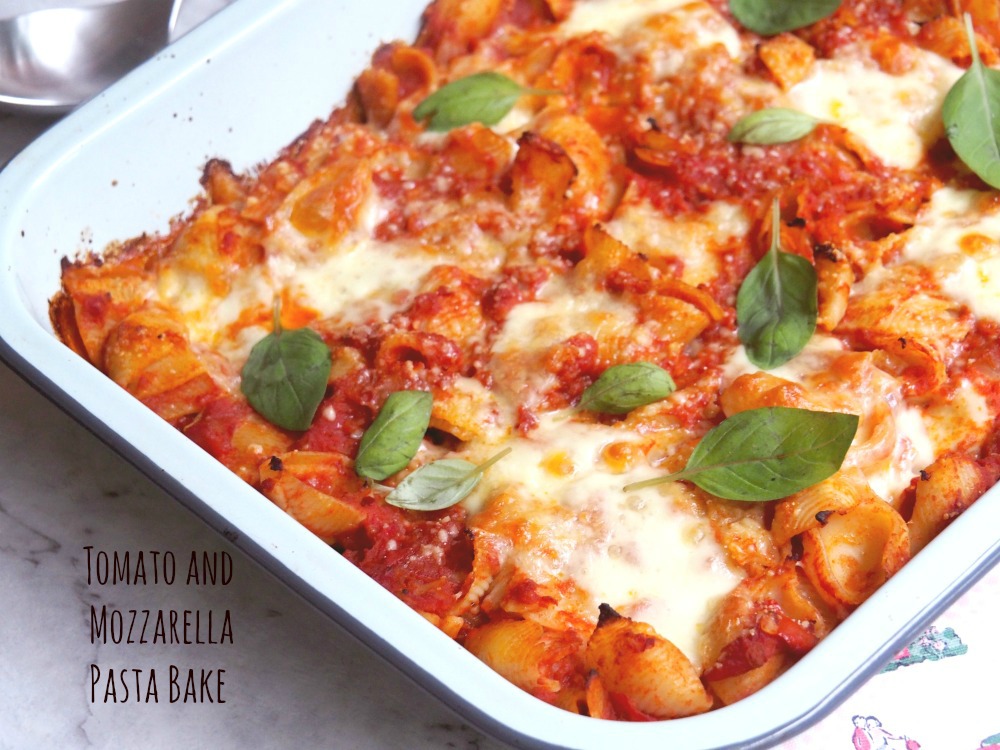 This easy pasta bake is so simple but so cheesy and delicious!
This cheesy pasta bake will feed a crowd and please a crowd. I first made this for lunch at the Asylum Seekers Centre and it was so delicious, I had to try it at home for Meatless Monday.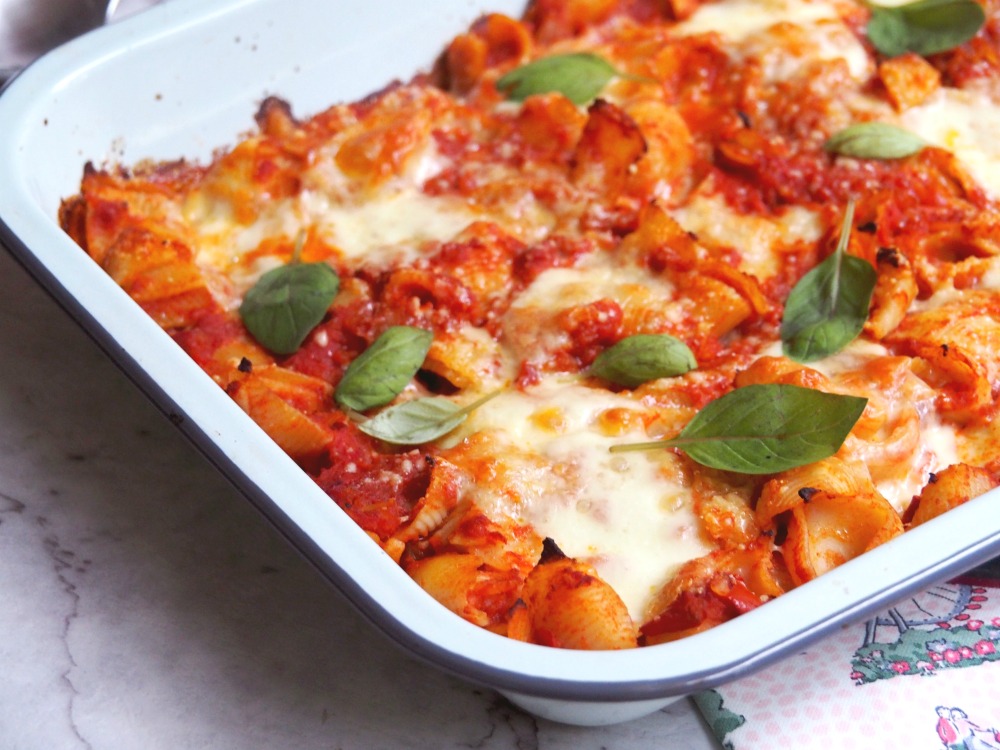 We quickly became addicted to this simple but hearty dish of which the fresh mozzarella is the hero. I love that when you serve this dish, the cheese is all stretchy and delicious. It's almost impossible not to go back for seconds.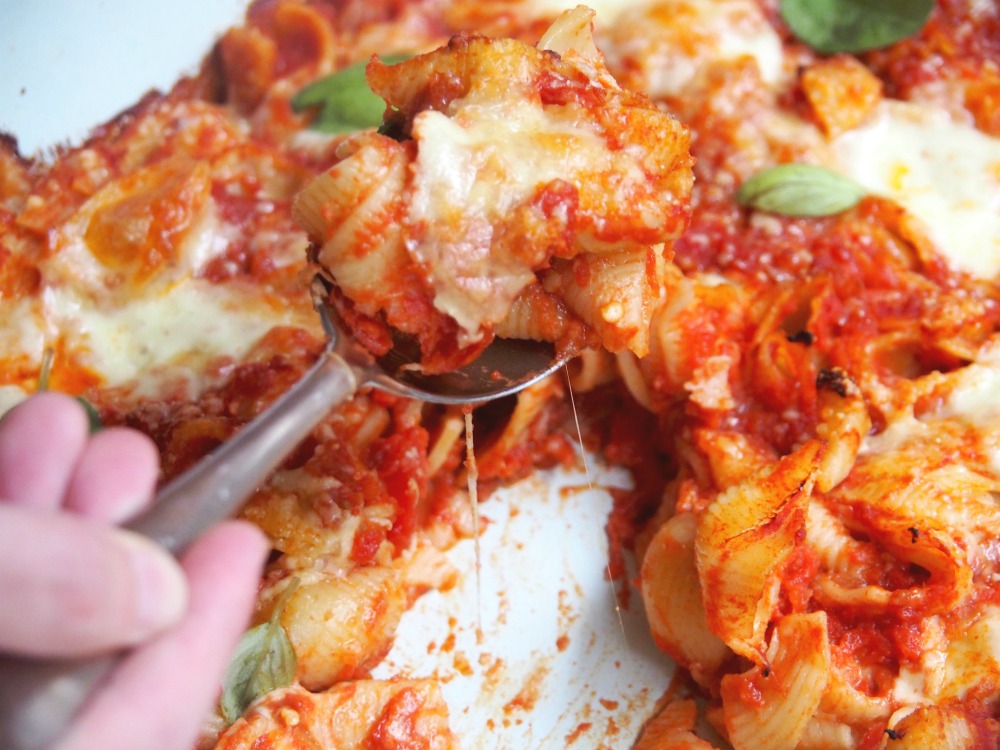 Apart from the mozzarella, the other ingredients are bang on budget making this dish affordable, tasty and just the ticket for Meatless Monday or any day come to that! It's certainly been on high rotation at our house!
Is there such a thing as too much cheese? What's your favourite budget friendly meal?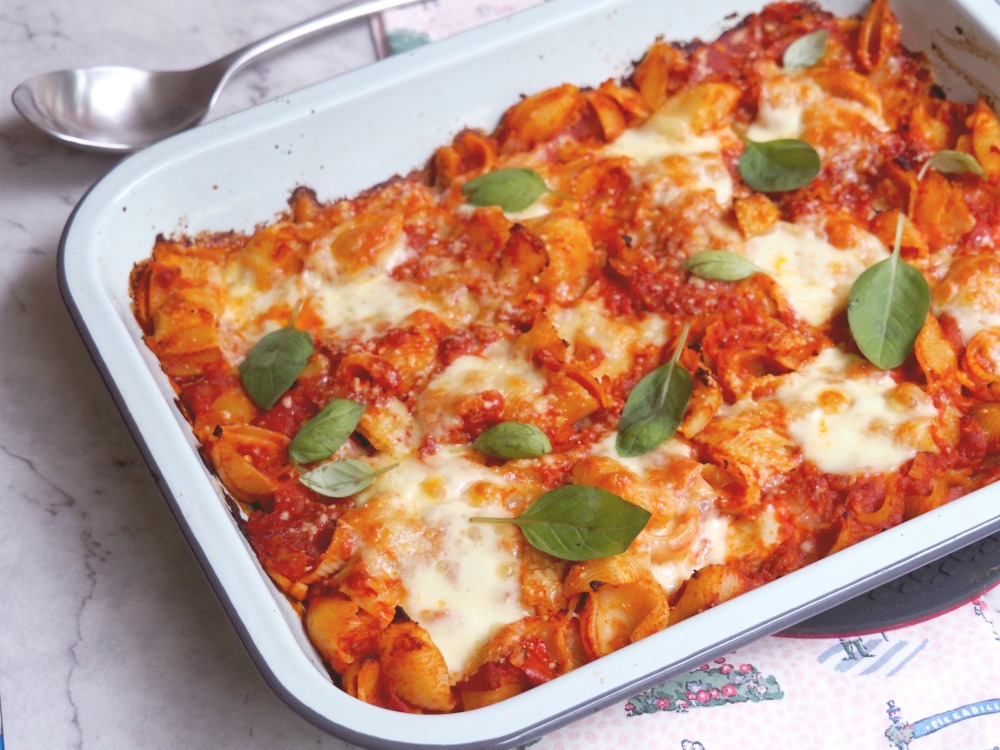 Ingredients
2 tablespoons olive oil
4 cloves garlic, crushed
1 onion, finely chopped
1 pinch chilli flakes
1/2 teaspoon balsamic vinegar
2 x 400g tins diced tomatoes
1 tablespoon tomato paste
400g large pasta shapes
handful basil leaves, plus a few extra
50g parmesan cheese (or vegetarian alternative,) grated
200g mozzarella, sliced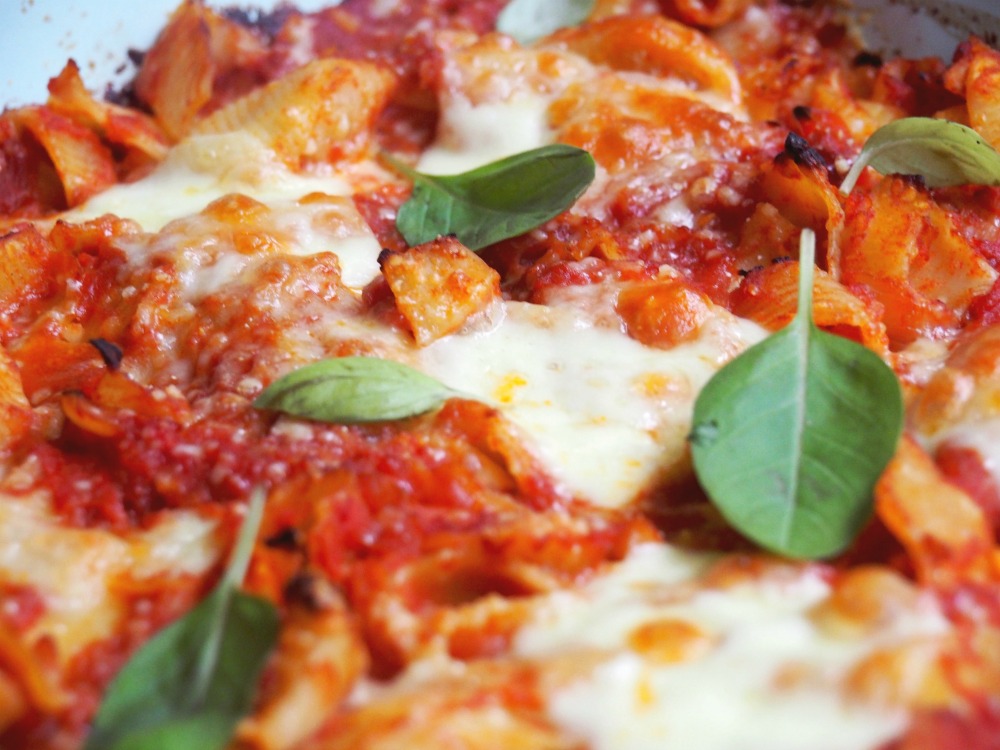 How to – Traditional
Heat oven to 200C.
Heat oil in a large pan and cook the onion and garlic for about 5 minutes or until softened.
Add the chilli flakes, vinegar, tomatoes and tomato paste. Bring to the boil and then simmer, uncovered for about 10 minutes or when sauce has slightly reduced.
Meanwhile, cook the pasta according to packet instructions and drain.
Mix the pasta with the tomato sauce, stirring through most of the basil leaves.
Place half the pasta mixture into a large baking dish, arrange half the mozzarella slices over the top and sprinkle over the parmesan.
Top with the remaining pasta mixture and then add the remaining mozzarella and parmesan. Bake for about 15-20 minutes or until golden.
Sprinkle with basil leaves and serve with a big, green salad.