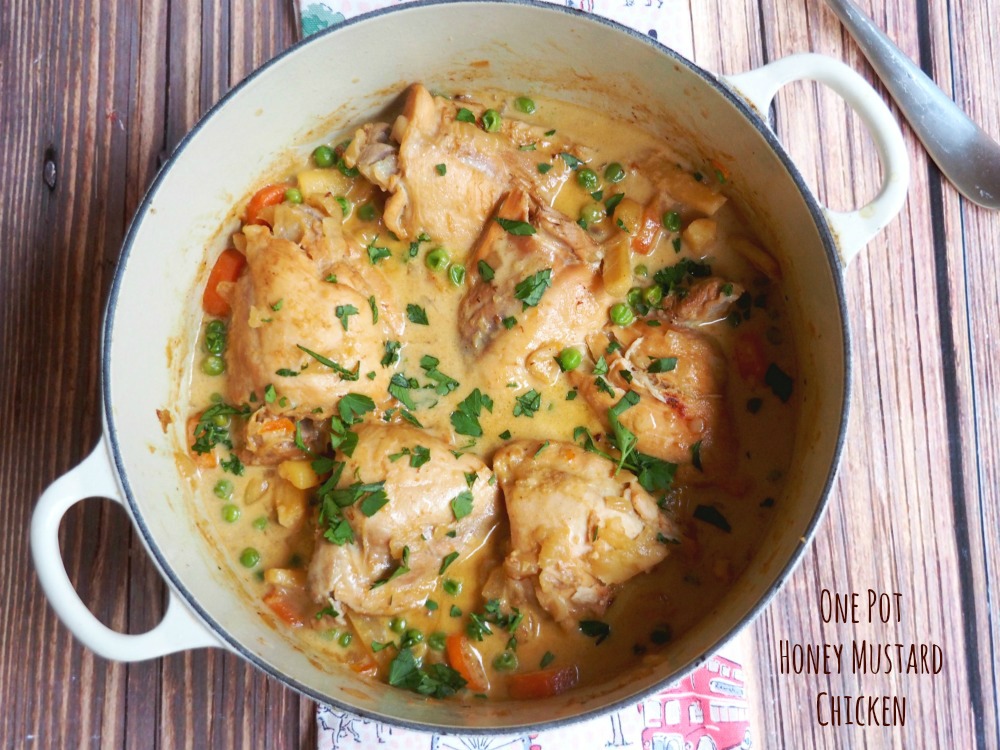 Winner, winner chicken dinner! This simple chicken casserole is a one pot wonder!
Once Autumn rolls around, I'm all about the winter warmers (even if it's not quite winter yet!) This year I have been keener than ever because now that we're isolating at home and the world is so weird, we need all the comfort food we can get. And friends, when it comes to comfort this chicken one-pot totally delivers.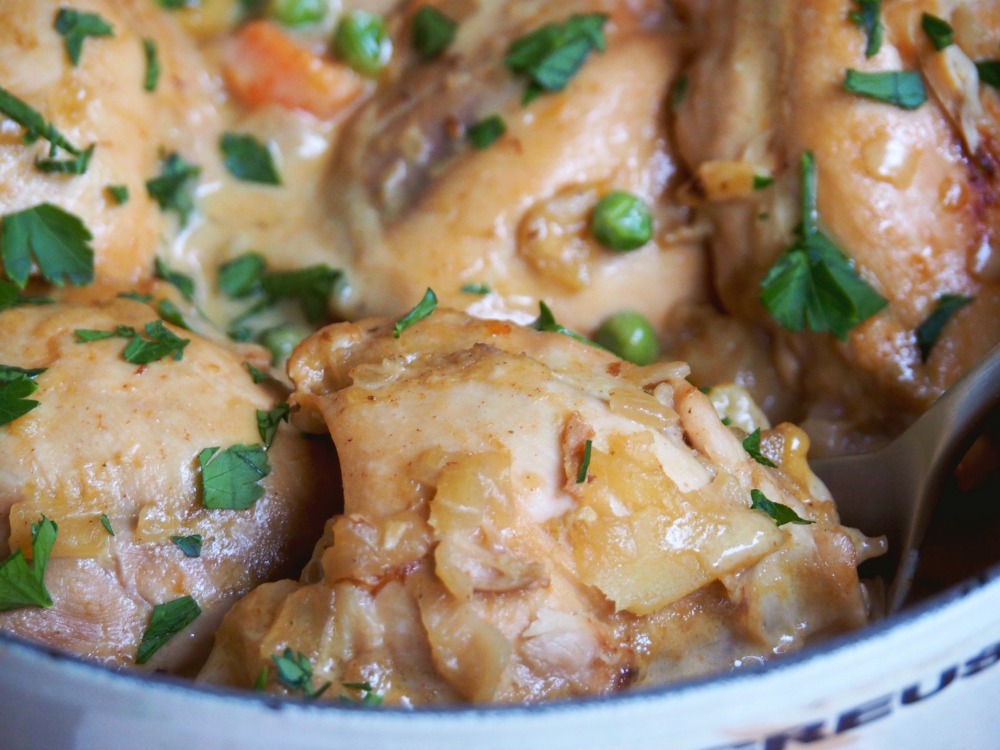 In fact, we like it so much, it's appeared on our meal plan almost weekly which is unheard of in this house because I'm always looking to create new recipes and dishes rarely get repeat performances, not regularly anyway. So the proof of this pot really is in the eating!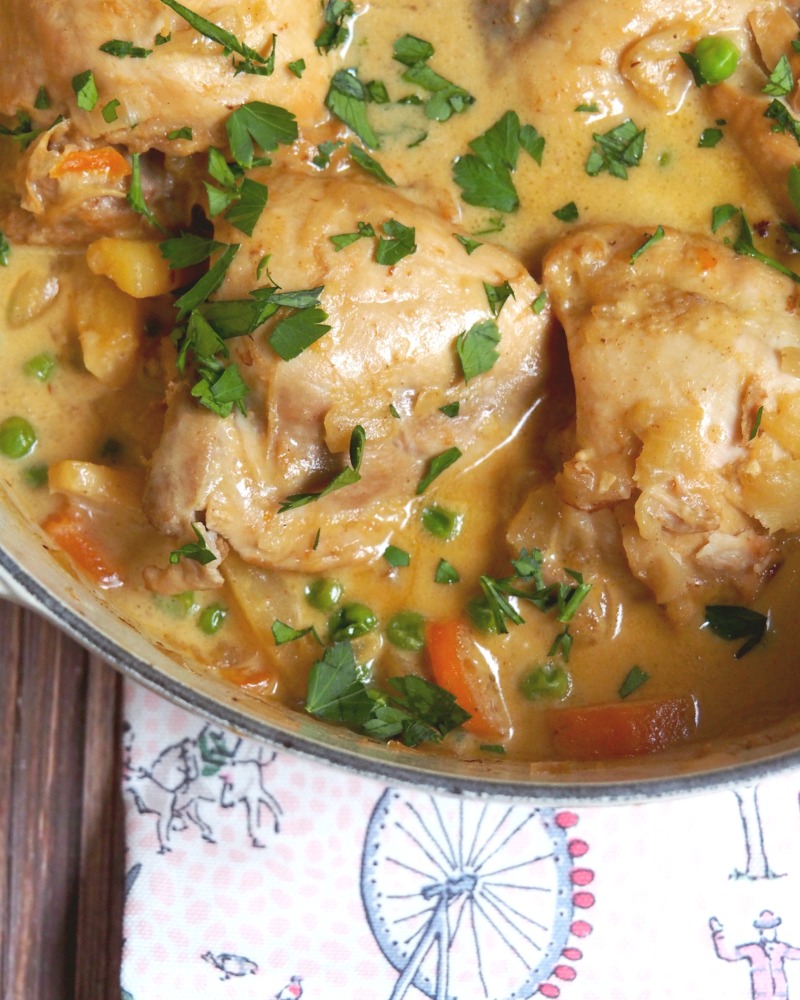 Buying meat at the supermarket these days is a bit like a lucky dip and I take what I can get. I have used bone-in and boneless chicken thighs and both work really well. Use either depending on preference and availability. The chicken is so tender that if you do use bone-in, the chicken literally falls off the bone.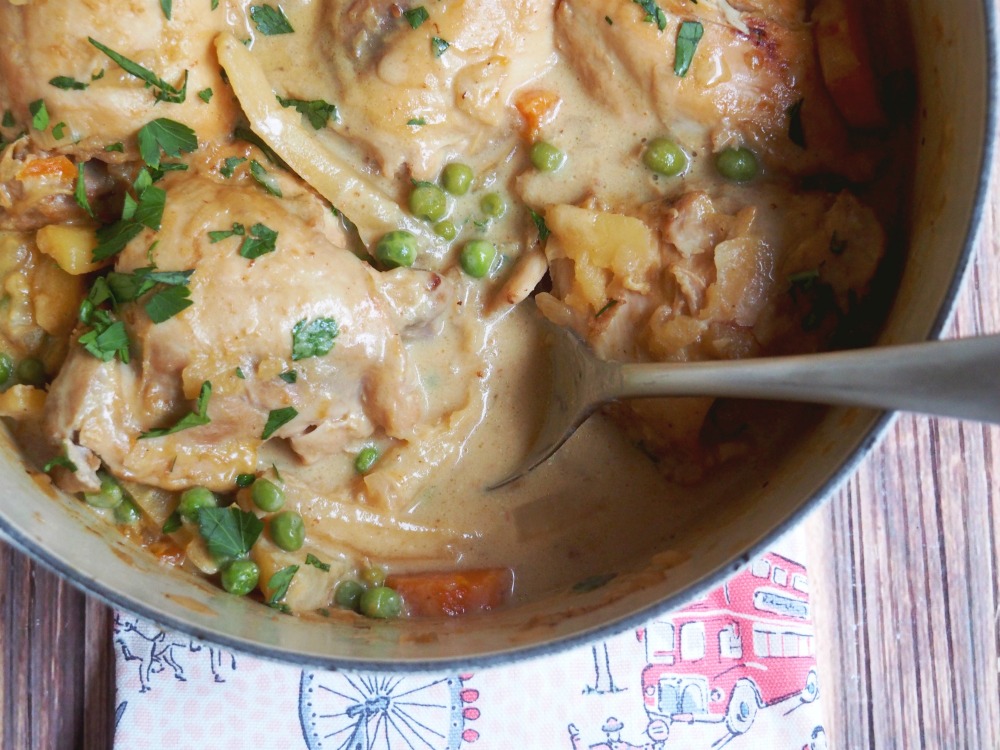 I like to add some wine for a bit of flavour but if you prefer, you can just add a bit of chicken stock instead. This recipe is super versatile, Dijon mustard is our favourite so we couldn't not use it but if you prefer wholegrain mustard, knock yourself out!
As this dish is loaded with veggies, you don't really need to add any on the side, although we like to serve it with some mash or crusty bread to mop up all the juices otherwise, you'll probably want to lick your plate clean, the sauce is that good.
What's your favourite winner, winner chicken dinner? Is there a dish that makes a regular appearance on your dinner table?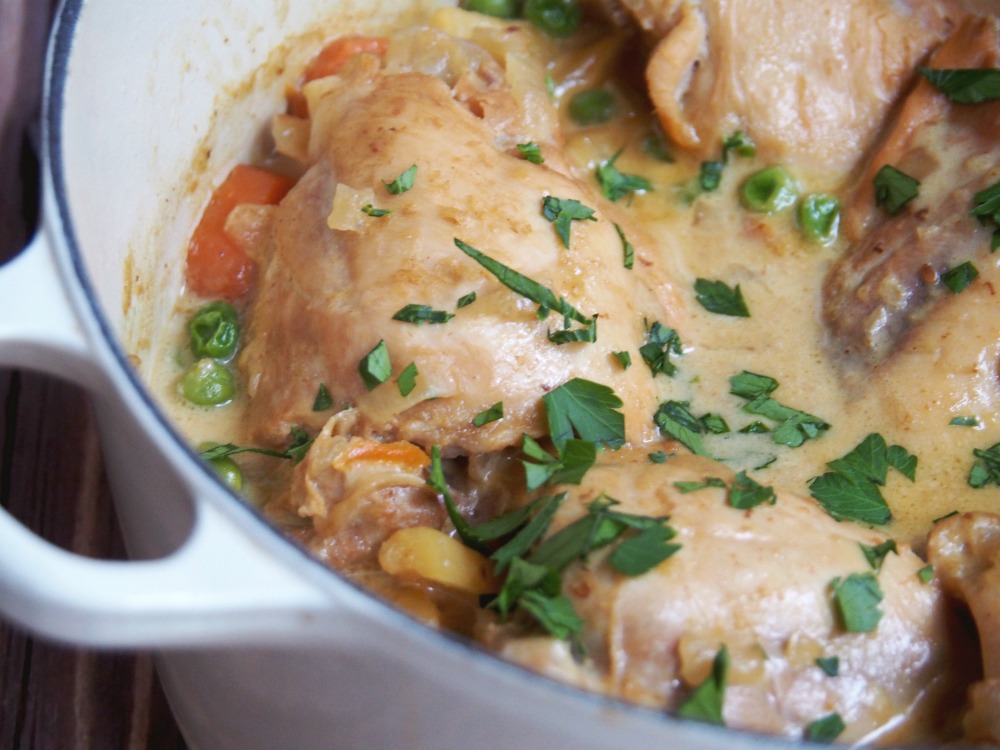 Ingredients
1 tablespoon olive oil
8 skinless chicken thighs
2 onions, finely chopped
2 cloves garlic, thinly sliced
3 tablespoons honey
3 tablespoons Dijon mustard
250ml chicken stock
50ml white wine
350g parsnip, cut into sticks
200g carrots, thickly sliced
100g peas
3 tablespoons creme fraiche
flat leaf parsley, to garnish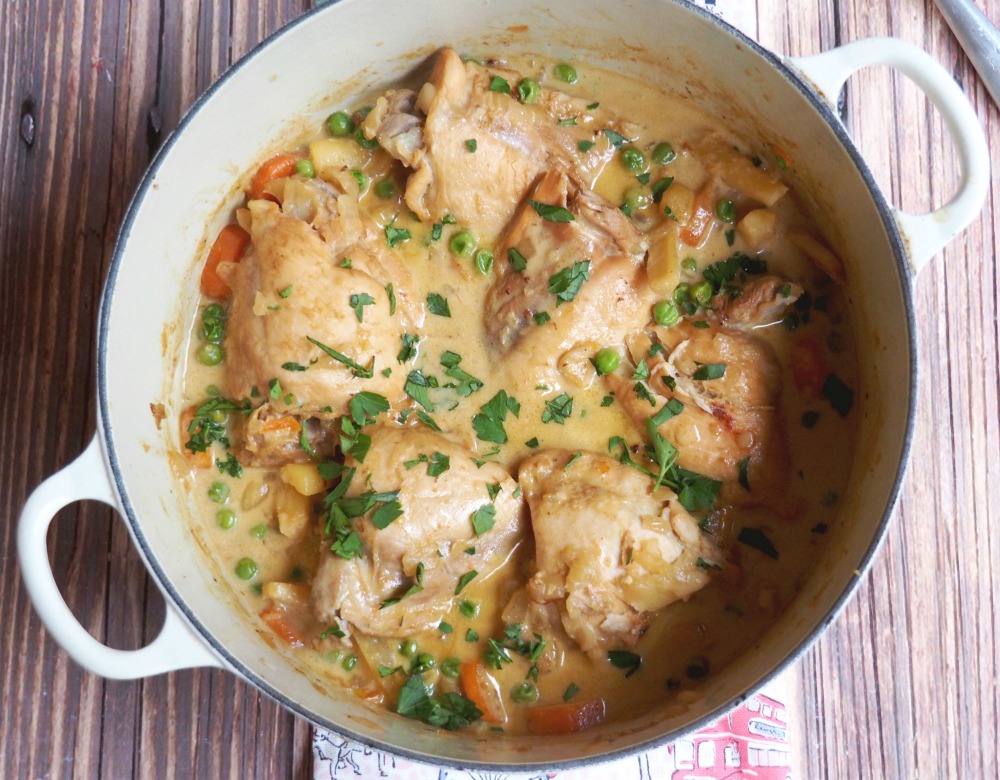 How to
Heat half the oil in a large casserole with a lid. Brown the chicken in batches until golden and set aside.
Heat the remaining oil and cook the onions and garlic for about 5 minutes or until softened.
Mix the mustard and honey in small bowl and then stir into the stock and add the wine.
Add the chicken back into the pot, pour over the honey mustard stock and bring to a simmer. Cook uncovered, for about 30 minutes.
Add the carrots and parsnips, cover and cook for another 40 minutes or until the chicken is cooked and the veggies are tender.
Add the peas and cook for 5 minutes. Remove the chicken thighs and add the creme fraiche, stirring and bring to a simmer.
Return the chicken to the pot and remove from the heat.