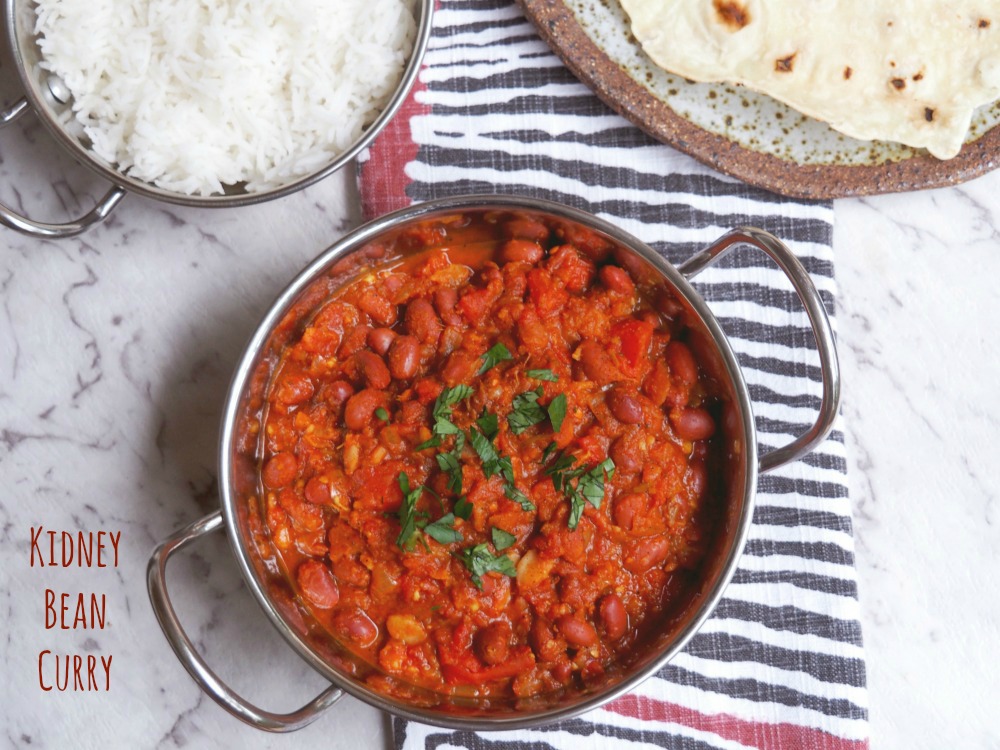 If you want a quick, cheap and easy vegan curry then this Kidney Bean Curry is it – all you need is a handful of pantry staples.
This recipe was one of the good things about isolation in the days when I was trying to waste not, want not.
This curry ticks all the boxes because it's quick, easy, vegan and budget and freezer friendly too.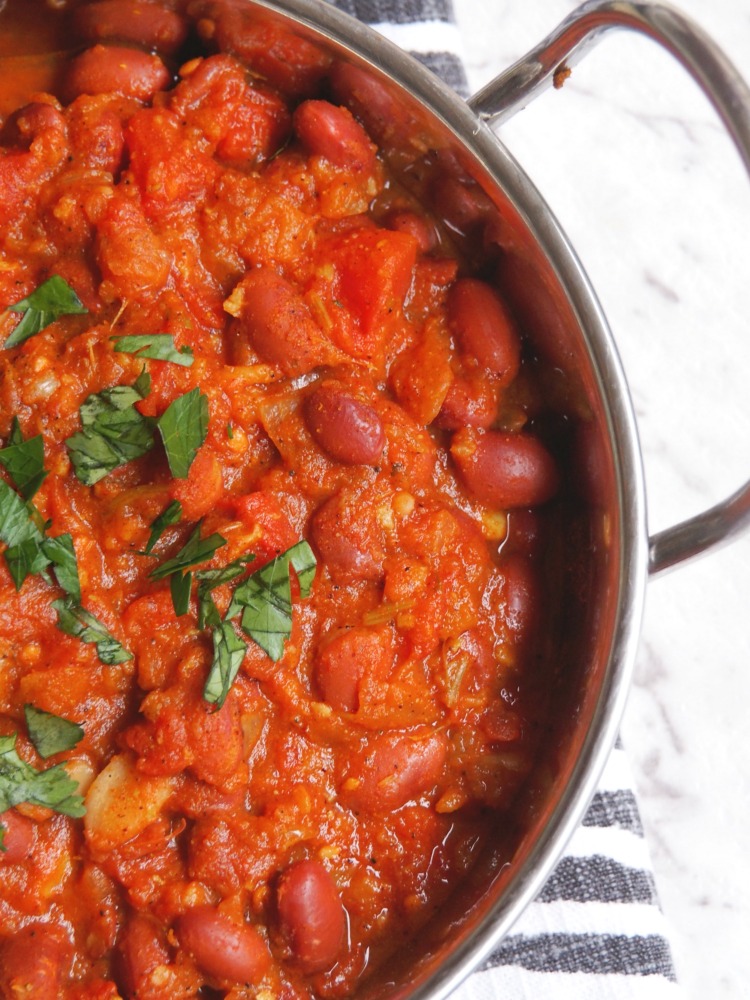 It's also super versatile because if kidney beans aren't your jam or aren't in your pantry, you can use whatever pulses tickle your fancy or whatever you have to hand.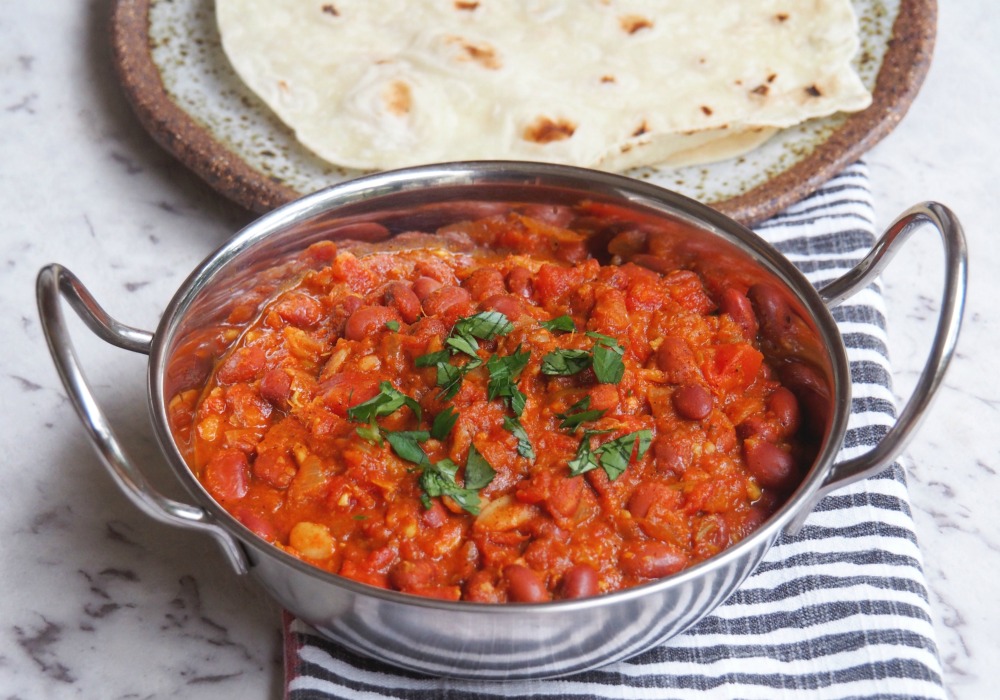 Similarly with the curry paste, use whatever you have, the intensity of the flavours really give the curry a boost.
This curry is super tasty, goes great the next day and I'm delighted to add it to my extensive curry collection! In case you're wondering, there's no Thermomix conversion for this recipe because it's just too easy to make on the stove!
What pulses would I find in your pantry? Do you hate to waste food too?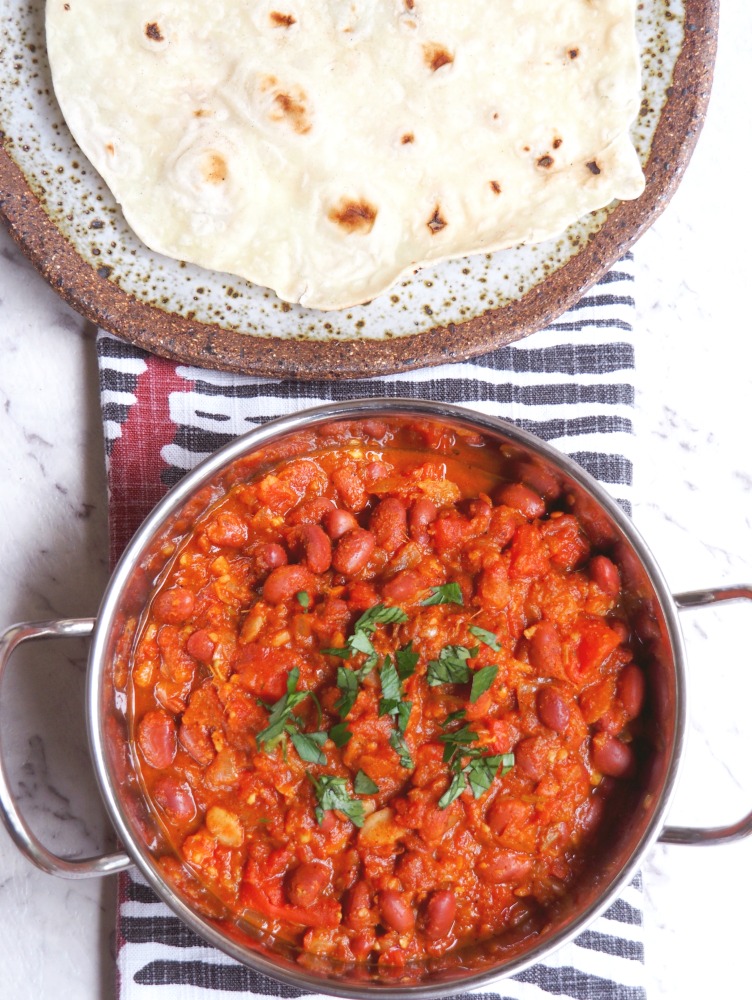 Ingredients
1 tablespoon vegetable oil
1 onion, finely chopped
2 garlic cloves, crushed
1 thumb size piece of ginger, peeled and finely chopped
1 small bunch of coriander, stalks finely chopped, leaves roughly chopped
1 teaspoon ground cumin
1 teaspoon paprika
2 teaspoons garam masala
1 teaspoon curry paste
1 x 400g tin tomatoes
1 x 400g tin kidney beans
1/2 cup water
Steamed basmati rice and rotis, to serve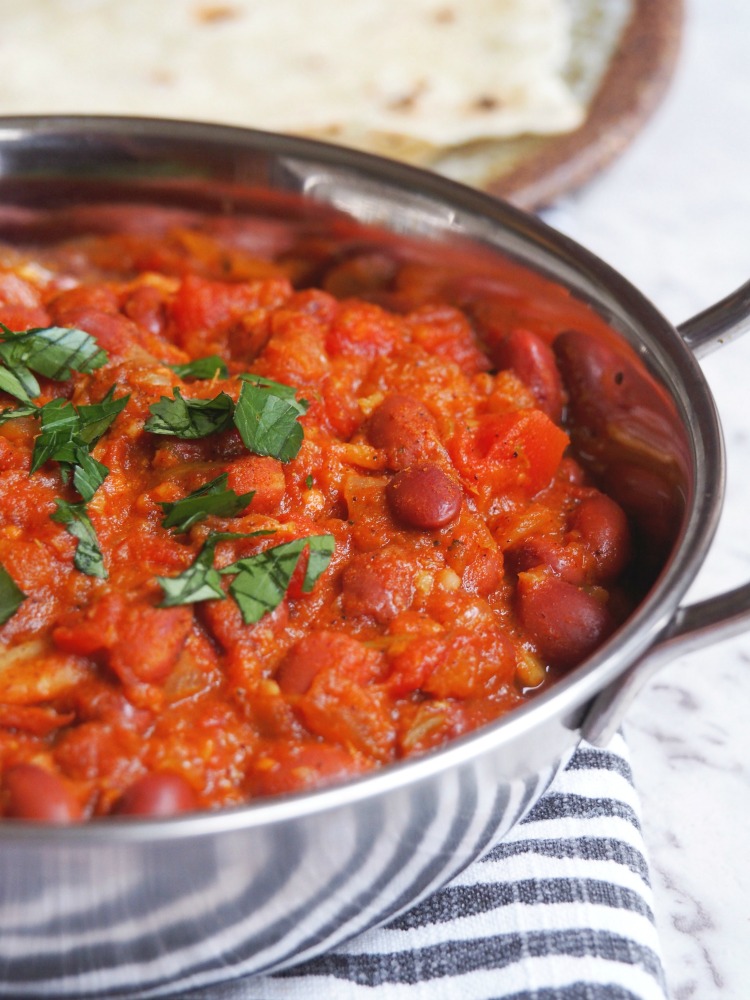 How to
Heat the oil in a large frying pan over a low-medium heat.
Add the onion and a pinch of salt and cook gently until softened.
Add the garlic, ginger and coriander stalks and fry for 2 minutes until fragrant.
Add the spices and the curry paste and cook for 1 minute until aromatic.
Tip in the chopped tomatoes, kidney beans and 1/2 cup water and bring to the boil.
Turn down the heat and simmer for 15 minutes until the sauce has thickened.
Season to taste, garnish with chopped coriander leaves and serve with rice and rotis.