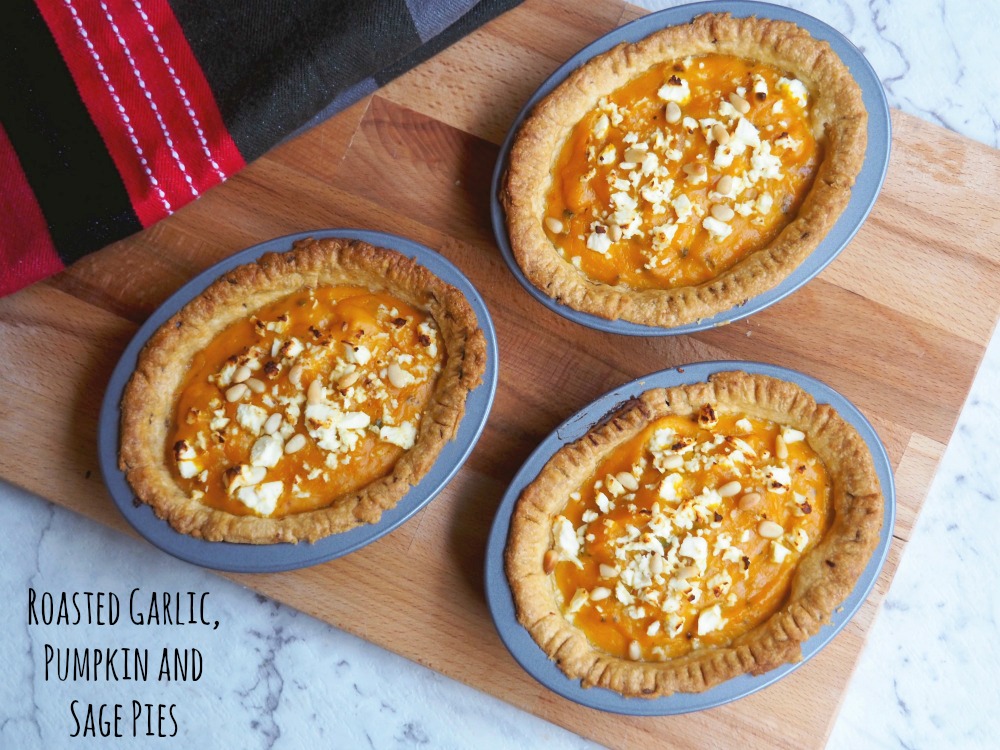 These super tasty vegetarian pies take a little bit of effort but they are totally worth it.
Pumpkin is one of my favourite ingredients, I just can't get enough of it. I especially like it roasted and if there's some valued added chilli and garlic, I'm there!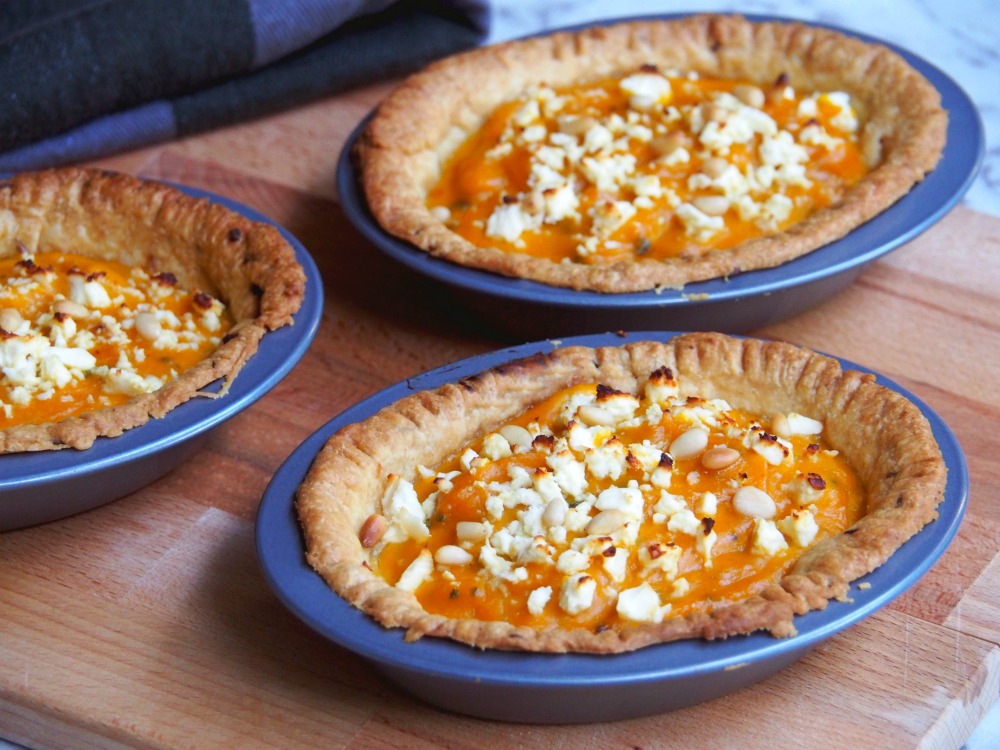 These pies are super delicious and although you can skip the spicy pastry and use frozen pastry sheets, there's something so satisfying, not to mention so tasty about making your own pastry. Plus the spices in the pastry really takes it to a whole new level.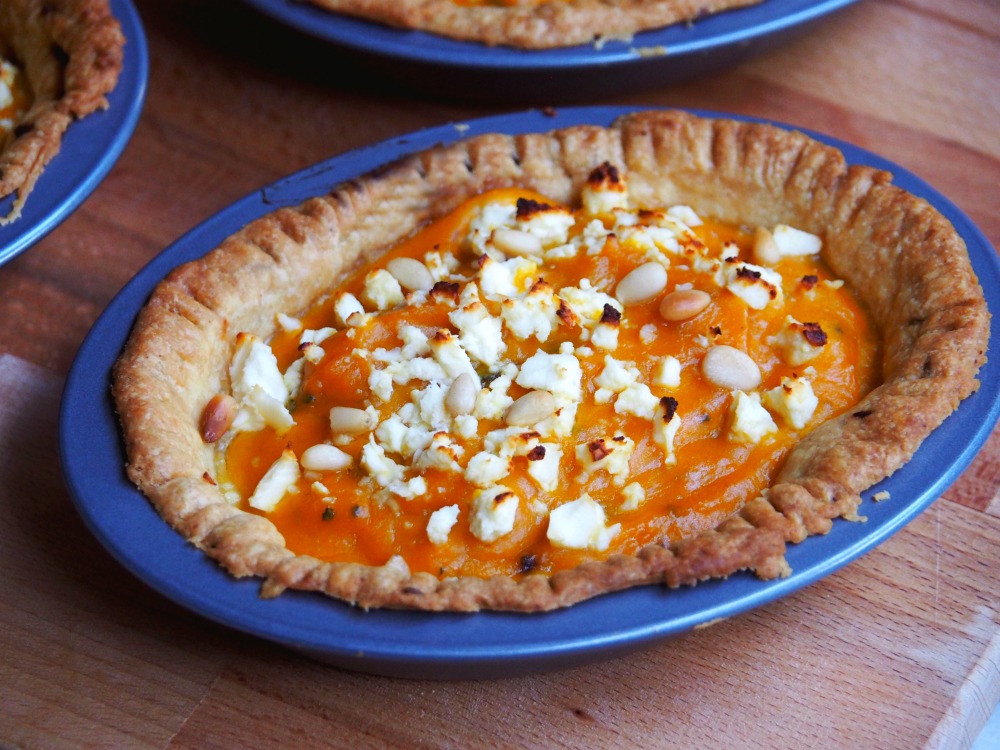 These pies are not tricky at all but there are a number of stages both in preparing the filling and in making the pastry so make sure you have some time on your hands. They make a great vegetarian main if you're entertaining or eating on a special occasion.
These freeze really well too, just defrost them thoroughly, then cover with foil and heat in a hot oven for 20-30 minutes. Delish!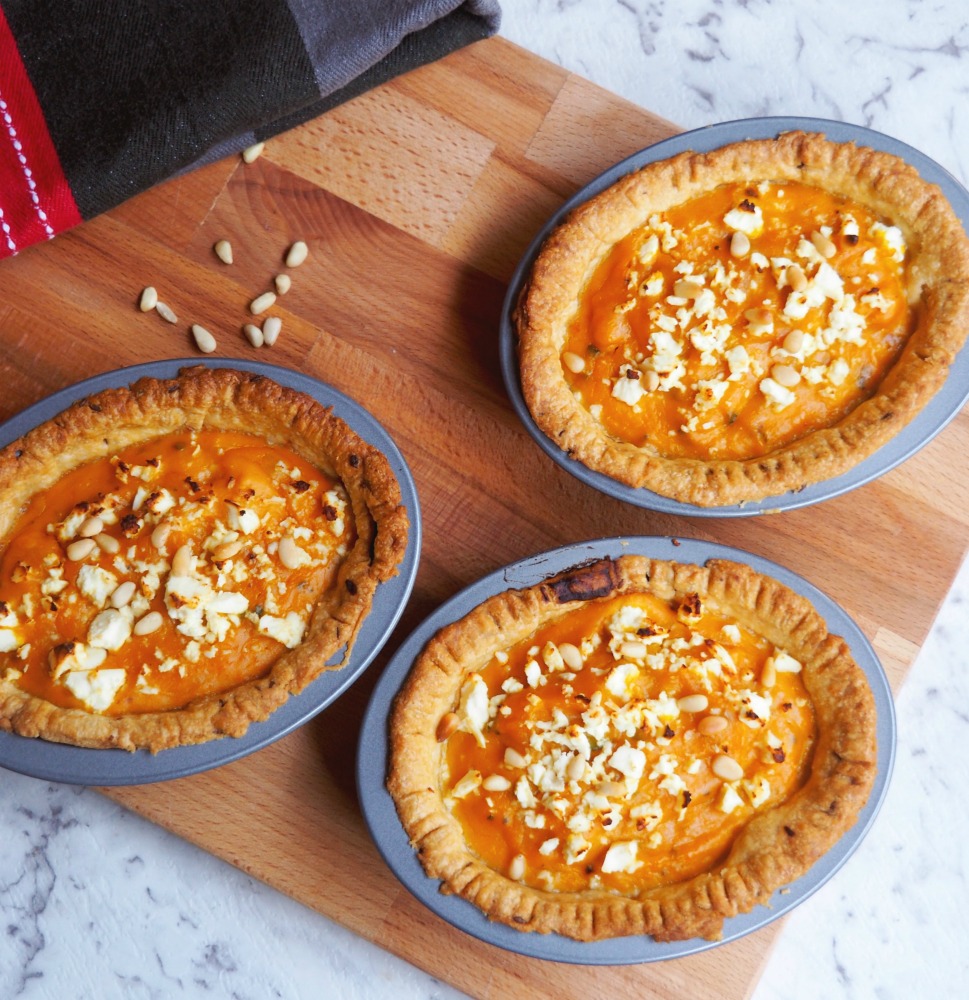 Makes 6 individual pies
Ingredients
FOR THE PIE FILLING
900g pumpkin, chopped coarsely
4 cloves garlic, unpeeled
1/2 teaspoon dried chilli flakes (optional)
1 tablespoon olive oil
3 eggs, beaten lightly
1/2 cup (125ml) pouring cream
1/4 cup sage leaves, chopped coarsely
FOR THE TOPPING
75g feta cheese
2 tablespoons pine nuts
FOR THE SPICY PASTRY
1 1/2 cups (225g) plain flour
1 teaspoon ground coriander
1 teaspoon cumin seeds
125g cold butter, chopped coarsely
1 egg yolk
2 tablespoons ice cold water, approximately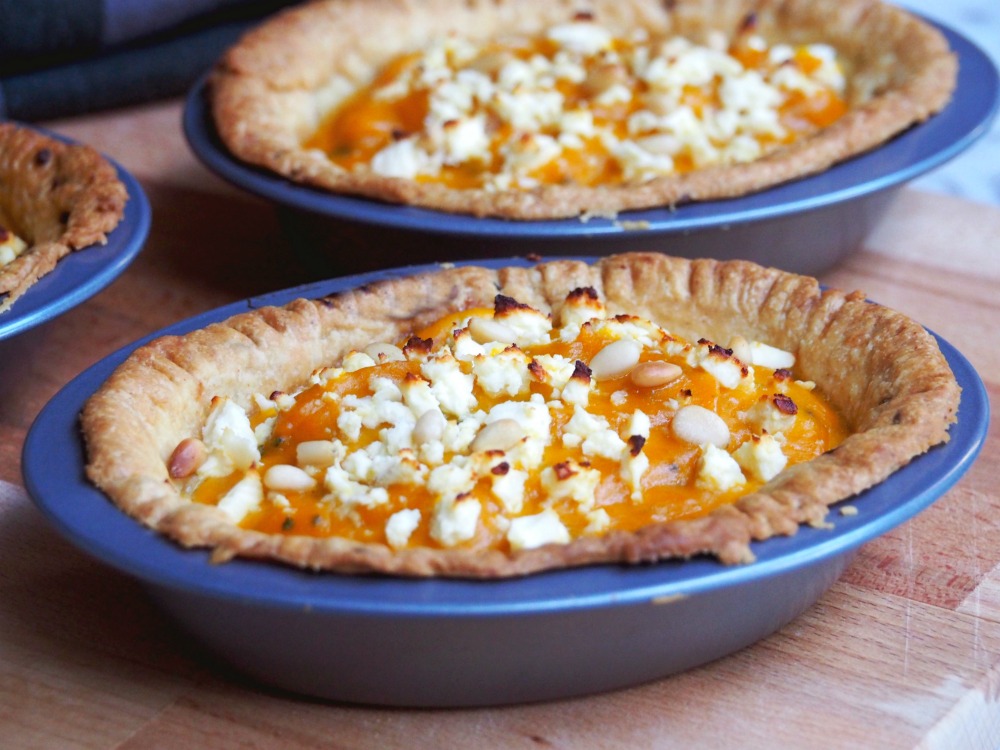 How to
Preheat oven to 220C.
Place pumpkin and garlic on baking paper lined oven tray and sprinkle with chilli flakes, if using. Drizzle with oil.
Bake for about 20 minutes or until tender.
While the pumpkin is cooking, make the pastry.
Traditional Process flour, spices and butter until crumbly. Add egg yolk and most of the water and process until the mixture come together. Cover with plastic wrap and refrigerate for 30 minutes.
Thermomix Place flour, spices and butter into TM bowl and mix for about 10 seconds on speed 6 until mixture resembles breadcrumbs. Set scales and weigh in egg. If necessary add iced water to reach the 50-60g mark. Set the dial to closed lid position and knead for10 -20 seconds on interval speed to form dough. Cover with plastic wrap and refrigerate for 30 minutes.
Allow the pumpkin to cool for 5 minutes then transfer the pumpkin to a large bowl and add the garlic, squeezing it from the skin.
Mash the pumpkin and garlic roughly with a fork and stir in the eggs, cream and sage. Season well and set aside.
Grease six 9cm x 12cm oval pie tins. Divide pastry into six equal pieces and roll each piece between pieces of baking paper until large enough to line the tin. Lift pastry into the tins, press into the side and trim the edge. Refrigerate for 20 minutes.
Meanwhile, reduce the oven to 200C. Place tins on baking tray, cover pastry with baking paper and fill with baking beans or rice. Bake for 10 minutes, then remove paper and beans and bake for another 5 minutes or until browned lightly. Allow to cool.
Fill the pastry case with the pumpkin mixture. Sprinkle with crumbled feta and pine nuts. Bake for about 30-35 minutes until the filling has set and the pastry has browned.