Well, it's been three months in between reading round ups and have I got some crackers for you!
With lockdown cramping my library style, I cobbled together an impressive selection of books I borrowed, books I had bought but never read, books I bought brand new and books I scored at the book exchange. I read the work of some new authors, some old authors and some debut authors.
So without further ado, let's take a tour of the bookshelves.
When I picked this up in an op shop in the UK, I had no idea that the controversy over the blurb nearly broke the internet!
Blurb wars aside, I loved the complex characters and the original storyline gave me all the feels.
Libby Strout, formerly America's fattest teen has got healthy, ditched homeschooling and is going back to high school feeling comfy in her own skin. It's at high school that she meets Jack Masselin who seemingly has it all. But Jack has his own struggles and his own secret.
This book is Young Adult/Contemporary Romance with a side of cheese and a sensitive exploration of mental health. I think it can teach us a lot about how we treat each other because at the end of the day, "life is too short to judge others." Amen to that!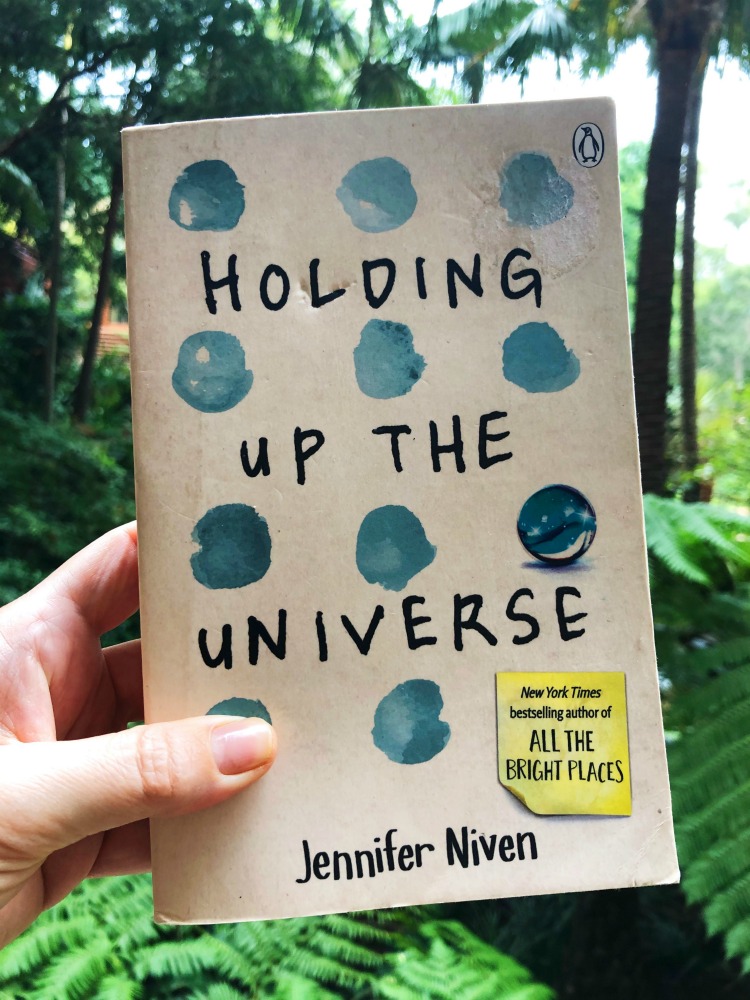 If I'd known that the alternate title of this book was ' Ghosted' I might not have had such a big surprise reading this book. My Auntie Sandra lent me this and I should have listened to her when she told me "it's not what you think." So if you're thinking that this is a straight forward tale of unrequited love, you really should think again.
Despite having only just met, Eddie and Sarah are head over heels and practically inseparable. So when Eddie leaves for a pre-planned holiday and promises to call, Sarah isn't a bit worried. The only thing is, he doesn't call and Sarah's on a mission to find out why.
This was a bit slow in parts but I enjoyed the way the plot twists and how the story went in so many unexpected directions. Just like my auntie promised, this story was full of surprises.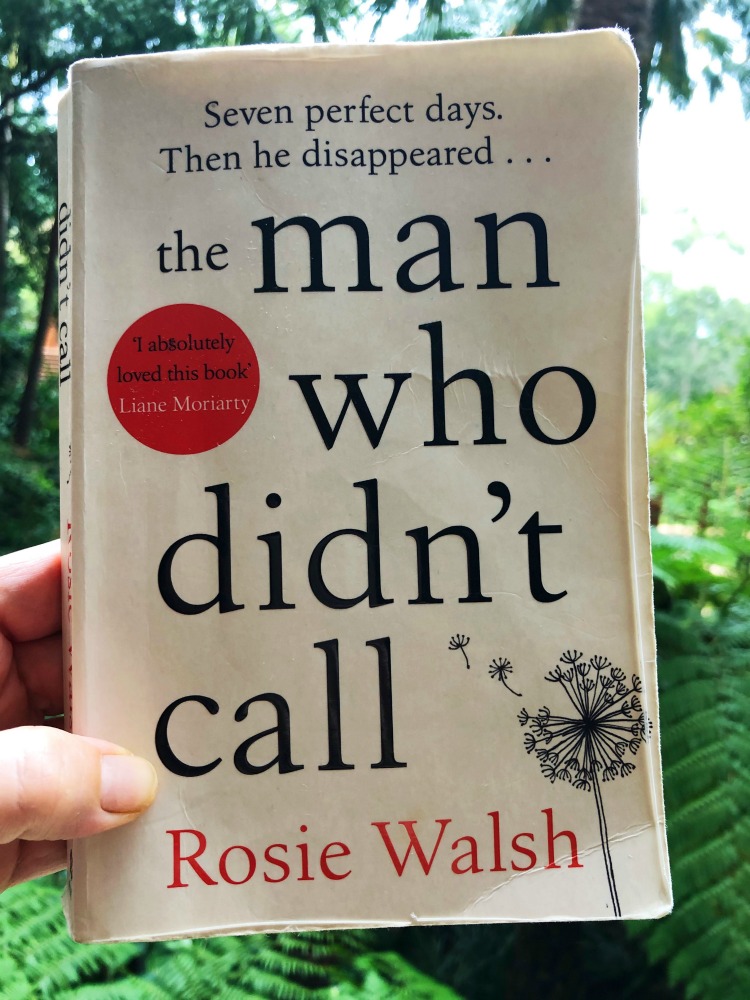 I'd heard great things about this feel-good novel. One of the things that sets this story apart from other literary rom-coms is that's it's narrated by a man and written from a man's perspective. The writing, like the main character, is clever and quirky and it often had me laughing out loud.
That man is Don Tillman, a socially challenged, academically brilliant genetics professor who is on an unusual quest: to find out if he is capable of true love. To this end, Don has devised a questionnaire "The Wife Project." His standards are exceptionally high and his success rate is incredibly low. However, his project is put on hold when he meets Rosie who ticks almost none of his boxes and has her own project on the go.
Don obviously has Asperger's and although I am not an expert on the subject in any way I like to think it's portrayal is sensitive and well done.
The Rosie Project is as much a romance as it is the story of one man's journey to find discover himself. It's an offbeat, upbeat and surprisingly touching story and I enjoyed it so much, I went straight to the sequel!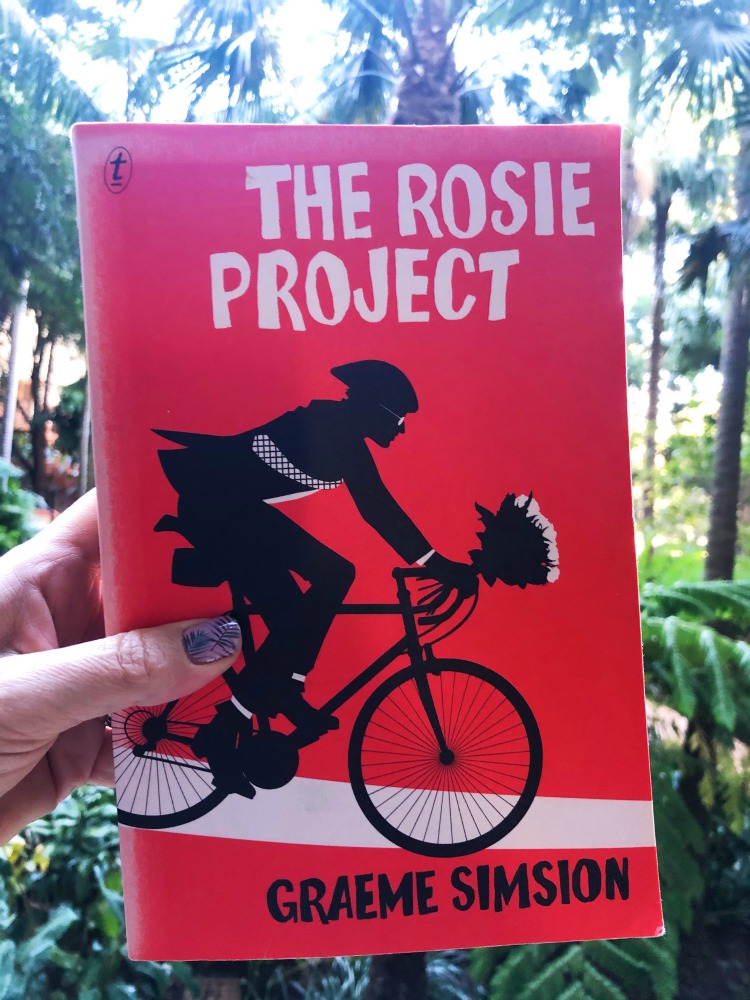 To be honest, I wasn't sure if I would like this sequel to The Rosie Project as it had very mixed reviews. As it turned out, I didn't like it, I loved it and in many ways I enjoyed it more than the first.
Although I'd read a few books in between the original and the sequel, reading The Rosie Effect was like catching up with old friends. The Wife Project is done and dusted and now Don and Rosie are happily marrieds living it large in The Big Apple. But unfortunately for Don, nothing stays the same forever and things are about to get really interesting because surprise! Rosie is pregnant!
Don is worried he won't be a good dad so he sets out to get some parenting experience which inevitably leads to disaster and puts strain on his relationship with Rosie.
I found this instalment of the trilogy a little more intense and a little darker than the first but if it's feel good, romantic comedy you're after, The Rosie Effect totally delivers.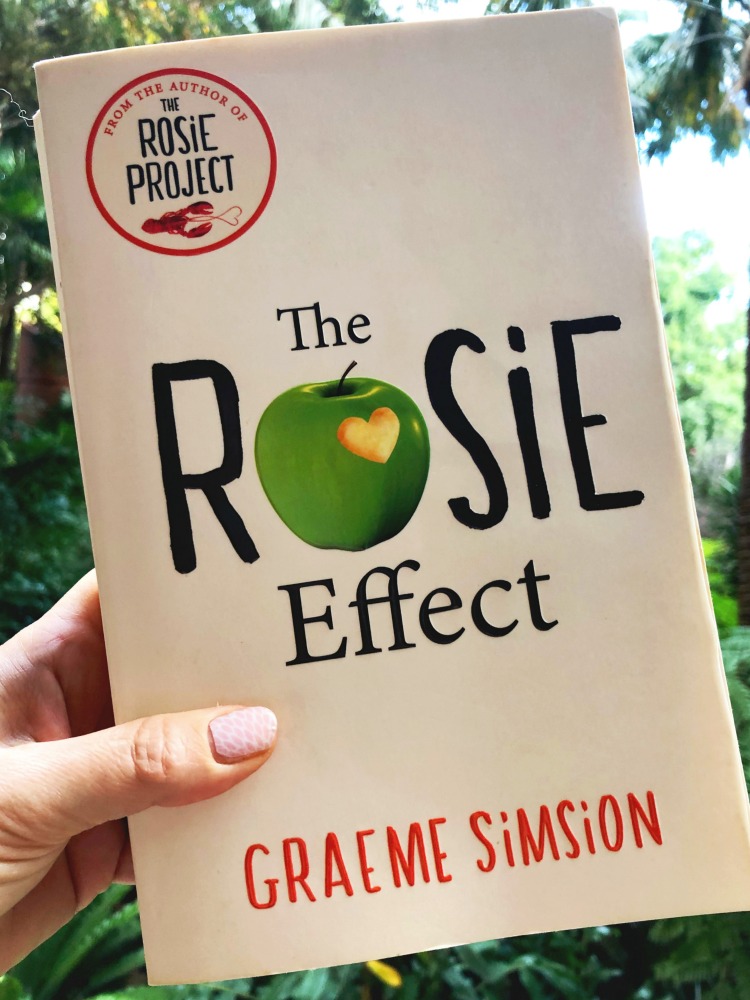 With over 750,000 reviews on Goodreads and a 4.5 star rating, I really wanted to read this and really wanted to like it.
I enjoyed the story itself but call me a philistine but all the detail about the marsh and the natural world almost sent me to Sleepy Town. Put it this way, you could really tell that the author was a nature writer.
That said, I definitely had a soft spot for the main character, Kya who is abandoned first by her mother, then her siblings and then her alcoholic father, leaving her to her own devices and fly by the seat of her pants. By the age of 10, she's alone, living on the marsh and has learned to rely on no-one but herself.
For years, rumours about the 'Marsh Girl' have haunted Barkley Cove, a small (minded) North Carolina coastal town but it's only when handsome Chase Andrews is found dead, all eyes are on her. However, Kya is not what they say and there is much more to the 'Marsh Girl' than meets the eye.
This poignant tale is a mishmash of genres; part coming-of-age story, part love story, part mystery and part legal drama and although I'm not sure it's worth all the hype, it's definitely worth a read.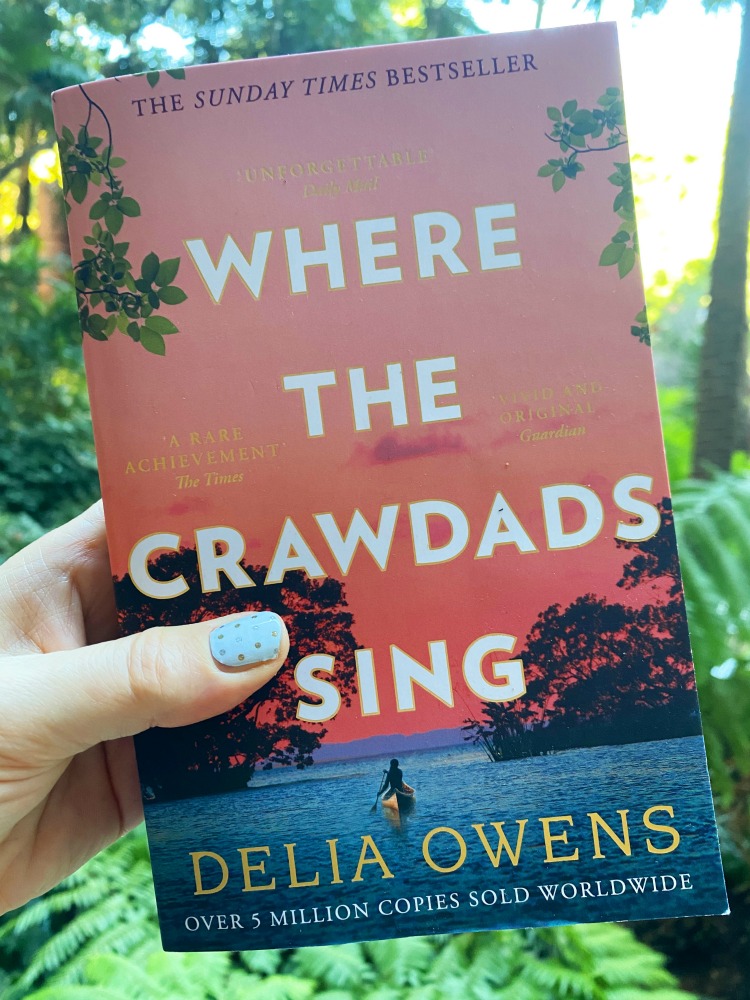 I never read a Marian Keyes book I didn't like and Grown Ups is no exception.
In Grown Ups , Keyes presents another batshit crazy, multi layered and totally dysfunctional family and puts the reader through it's paces trying to keep up with the humungous cast of characters, their connections and their back stories. Don't worry though, she's thoughtfully included a family tree, which as just as well, because I constantly had to refer to it!
This is the story of the Casey family, three brothers, their talented wives and a whole lot of kids who spend a lot of time and celebrate all the things together – mostly because Jessie, the totally loaded wife of oldest brother Johnny demands it.
On the outside it's all happy families but once you start digging, you find some people completely clash and others like each other a bit too much. All is cool until Ed's wife Cara gets concussion and makes a careless remark at a dinner party and promptly starts spilling secrets like it's going out of fashion. That's when things start to unravel pretty fast and each one of the adults wonders whether it's time to start acting like a real grown up.
Once again, Marian Keyes demonstrates her uncanny talent for writing stories that you just can't put down, that are witty and dramatic and that will make you laugh out loud one minute and make your eyes well with tears the next. This is a real gem and a read for all seasons.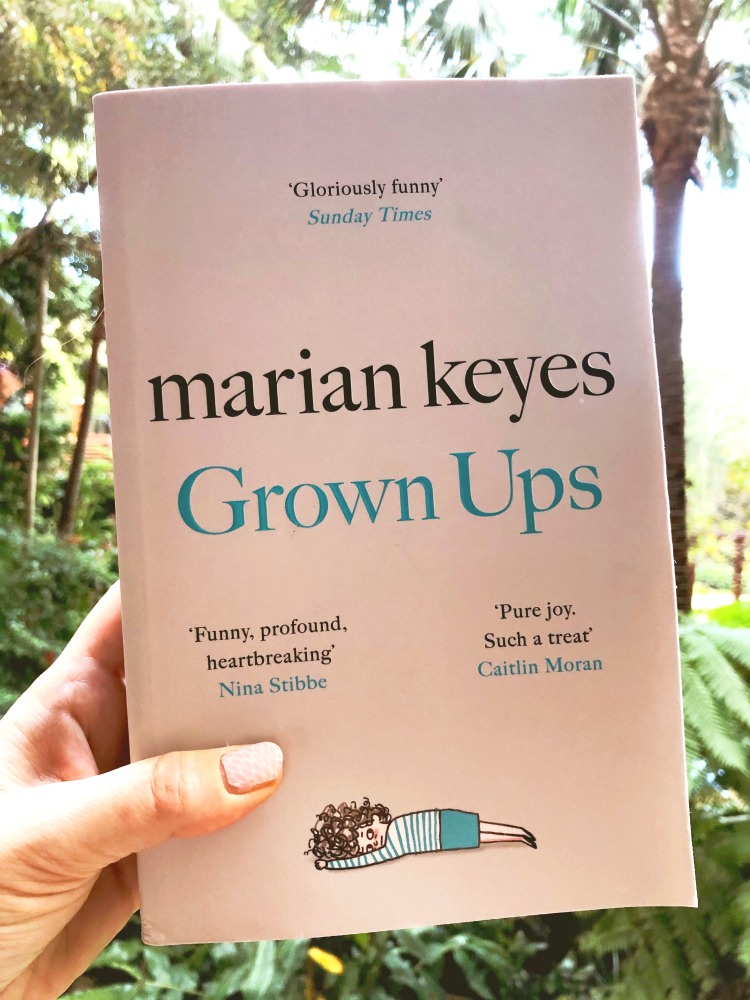 From the fun font on the front cover, I expected this book to be all light and breezy but you know what they say about judging books by the cover!
Emira is a young, black woman who babysits for Alix Chamberlain, wealthy white blogger and minor social media celebrity. Emira is juggling two jobs just to pay the rent while Alix is maintaining a facade that she's living her best life and has everything she's ever wanted.
Everything changes when one night during a family crisis, Emira takes her charge, Briar to the local grocery store where the white security guard accuses Emira of kidnapping the little girl. The episode is captured on camera and although Emira wants to forget about it, Alix has other ideas.
The writing is clever, compelling and thought provoking and through the two main characters, Kiley Reid explores racism, diversity, class, parenting, hypocrisy and female friendship.
This is the kind of book you need a friend to read too because you'll definitely want to debrief and discuss after.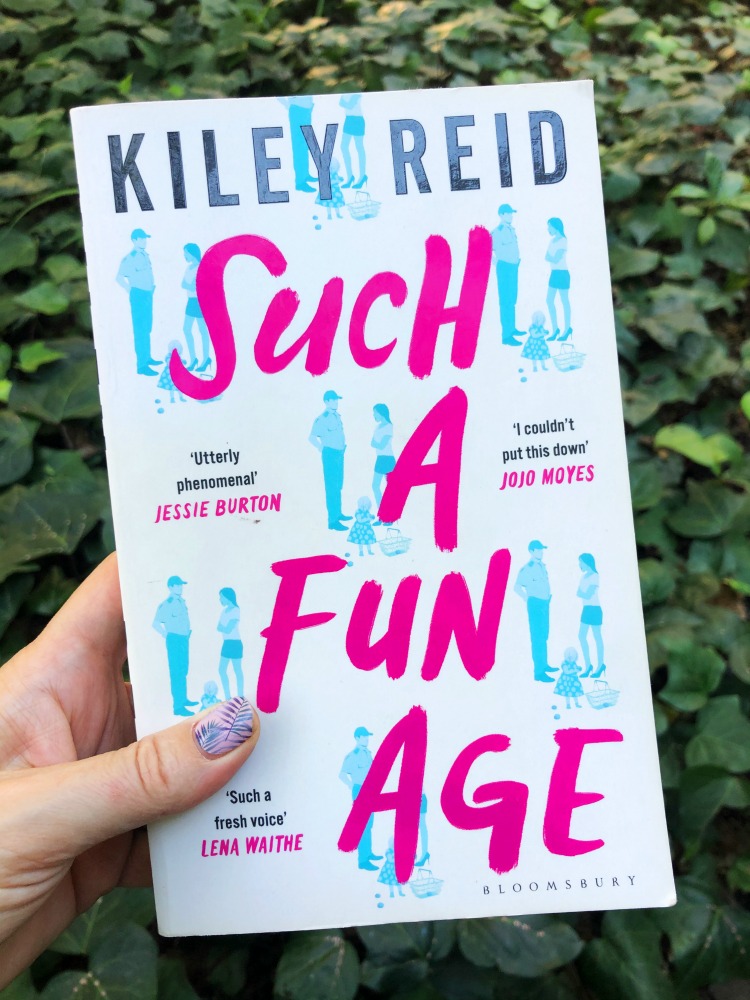 This is part mystery, part women's fiction and part social commentary told through the voices of four women – think Big Little Lies meets 9 to 5.
When the four women find out that their boss (who's always had a dodgy reputation about how he treats women) is next in line to be CEO, how far will they go to stop him?
It's definitely worth reading Chandler Baker's author note before you get stuck in to the story to fully appreciate her desire to be a voice for women and support those who have been brave enough to speak out in a voice louder than a whisper.
This is an honest account of how women are treated, what it's like for women in the workplace and not only how they are treated by men but how they treat each other. With the #MeToo campaign at the heart of it's story, this really is a novel for our times.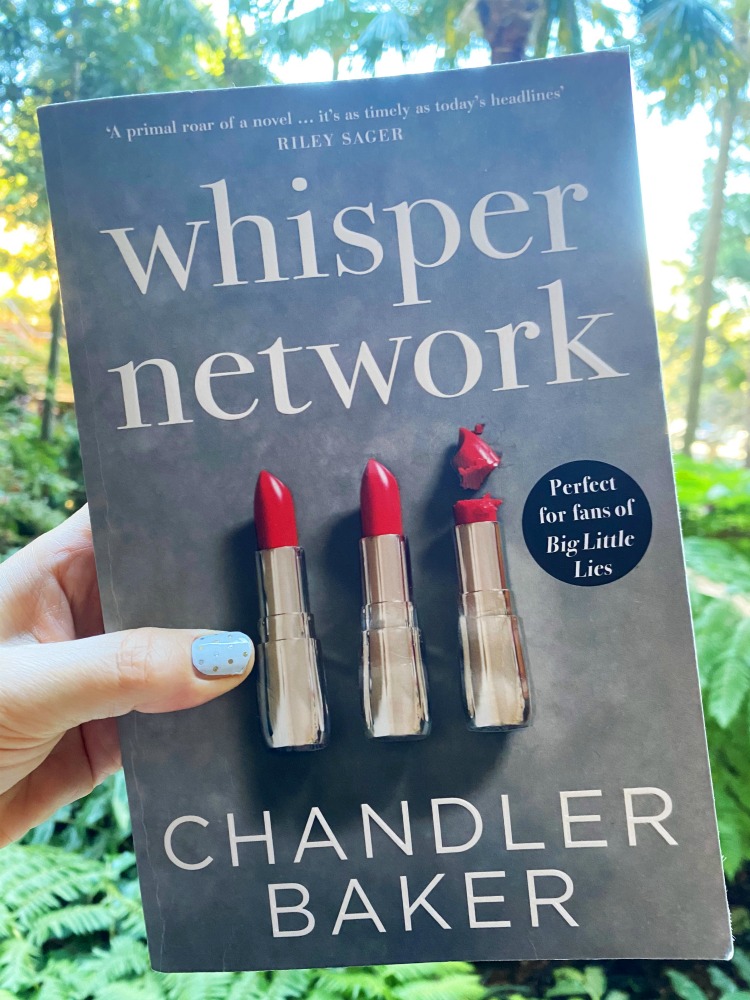 This romance spans the globe and proves the theory that sometimes home is a person is not a place.
Maxine loves her life in the idyllic English village of Brookford; all her nearest and dearest are close by and she works with her bestie in a job that allows her to indulge in her passions for growing, making and writing about food. Side note: This book is sure to have a special place in foodies' hearts!
Her high flying husband James puts a spanner in the works when he tells Max that he's got a transfer to New York because as pleased as Max is for James, she's worried about putting her life and aspirations on hold and leaving the people she loves most behind.
Max has to decide if following her heart means leaving her dreams behind. The big question is can she follow her heart 'home' to the man she loves?
This is a delightful, if a little predictable, read and I thoroughly enjoyed it because I do love a happy ending! The only thing I could have loved more if Jo had included an appendix with a round up of all Maxine's delicious recipes!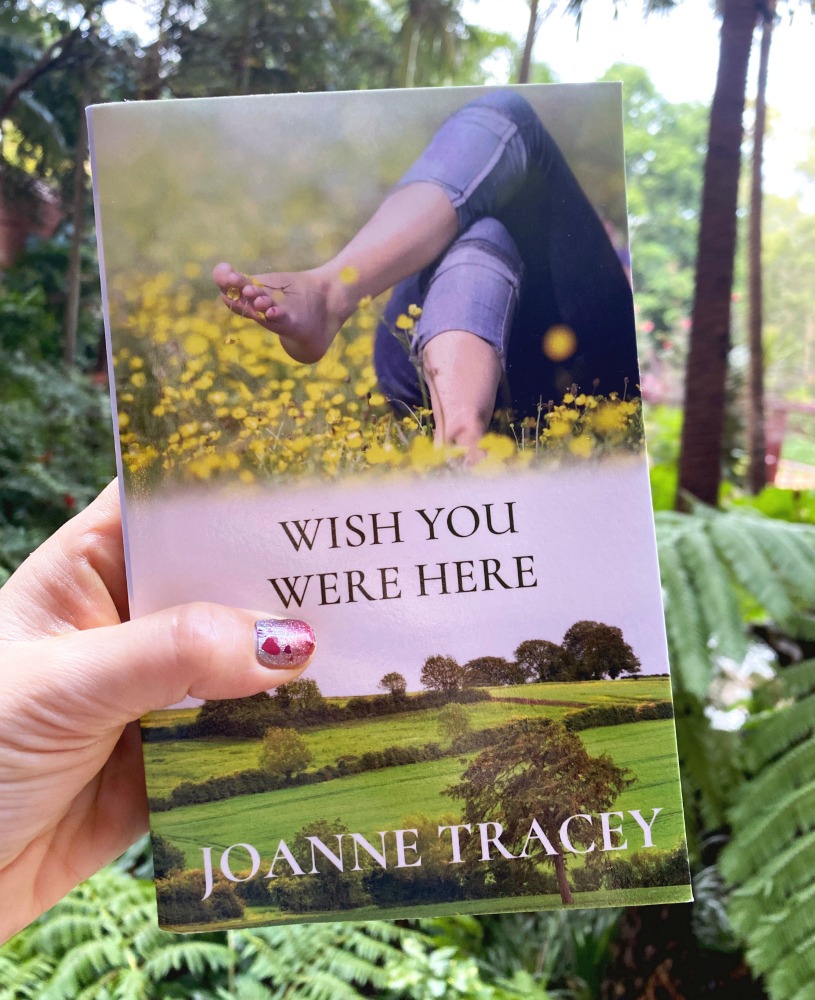 I've heard such good things about this debut novel from Trent Dalton, it feels like it's been on my To-Read list for forever. I don't know quite what I expected but it wasn't this, although that's not to say that this coming-of-age story was not a most pleasing surprise.
Trent spins a cracking yarn about a boy growing up in the working class suburbs of Brisbane among violence, crime and poverty yet he manages to do so with love, joy and humour. What I found most fascinating about this story is that Trent based it on his own childhood and his relationship with his mother, the people he knew, the experiences he had and the road he travelled to become an award winning journalist.
Eli is growing up in a tough Brisbane suburb in the 1980s. His mum is a junkie and in jail, his stepdad is a drug dealer, his biological dad is nowhere to be found and his brother, August, a mute genius. As if all that wasn't enough to be going on with, the only stable adult in his life is Slim, a convicted murderer who holds the record for the most prison escapes.
I loved the characters and the way that Trent brings them to life, so vivid, so engaging and so endearing and just a little bit flawed (aren't we all?!) I must admit, the narrative style threw me off a bit to start but this is a book that's hard to put down. It's intriguing, heart-warming and thought provoking with classic Aussie vibes.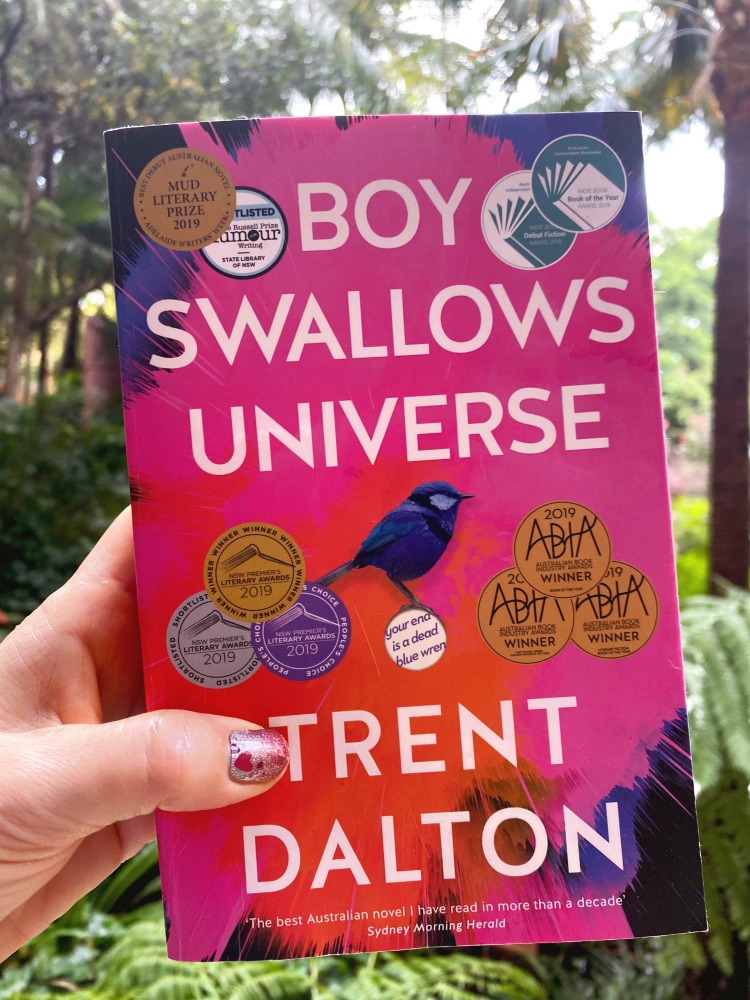 What are you reading right now? What's on your To-Read list?
*Some of the links in this post are affiliate links. If you click to buy the item, I make a little commission but you don't pay any extra.
Linking up with Denyse for Life This Week