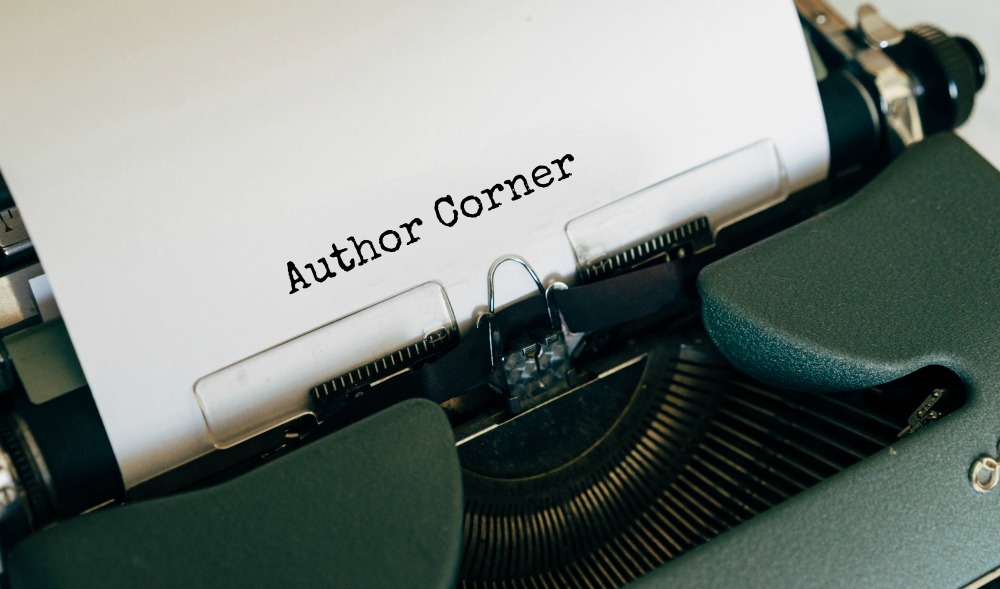 Welcome back to Author Corner where this month I'm chatting to the utterly delightful Lisa Dickenson.
Lisa speaks like she writes with such wit, humour and enthusiasm that posing these questions felt less like an interview and more like a virtual catch up with a good mate over a bottle of wine. If only there wasn't 10,553 miles and a global pandemic keeping us apart. Sigh!
I knew Lisa was a kindred spirit because not only does she too have an adorable puppy, like me she also loves Christmas, in fact, I first discovered her books via her festive fiction. That said, she's not just a one-trick-festive-fiction pony, she's written no less than 7 books under 3 different names.
For once my timing is on point because the ebook version of Lisa's new book The Broken Hearts Honeymoon published under her pseudonym Lucy Dickens, is out this week, squee!
Meet Lisa Dickenson and spoiler alert, you're in for a treat!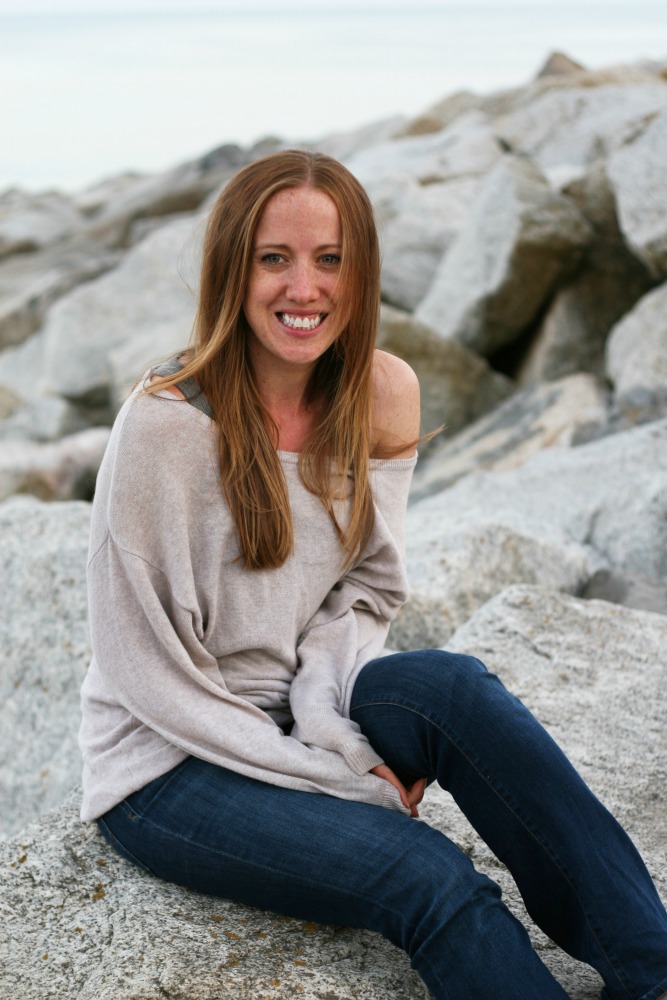 Five of your books are written under your name, Lisa Dickenson but your latest book, A Season in the Snow is written as Isla Gordon. Why the change?
It is a little weird because I now write under three names, but each 'me' has a different,erm, personality that goes along with the books. So Lisa Dickenson books are fun and light, with more emphasis on the 'comedy' side of a romcom. Isla Gordon books are a little more on the softer, more romantic side while dealing with big emotions. And now I'm also writing as Lucy Dickens, and her books are very much destination fiction, perfect for armchair adventures.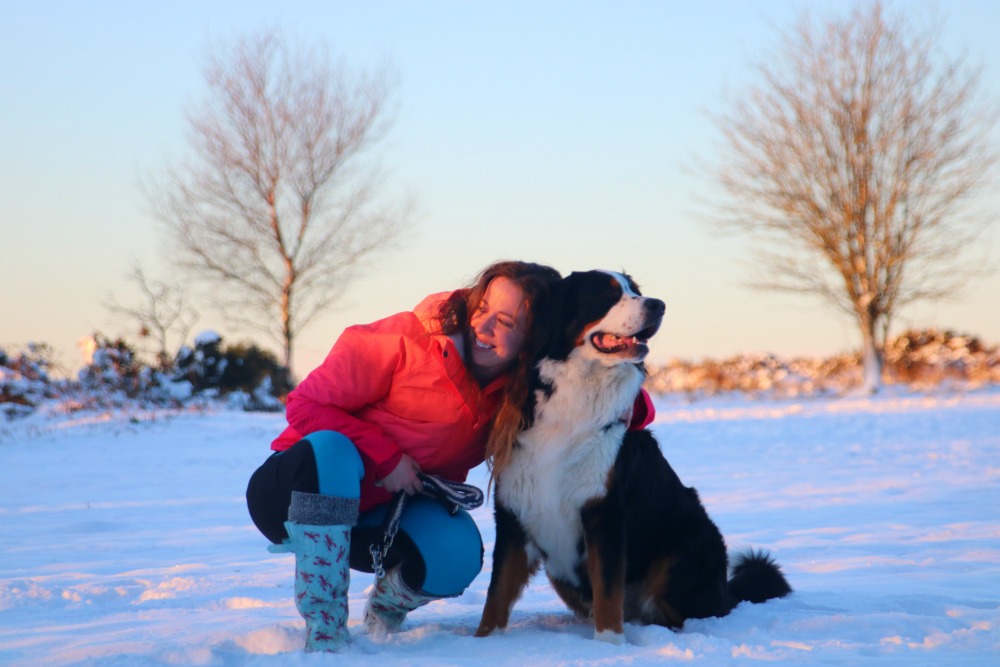 What would be the title of your biography (apart from your name) and who would you choose to write it?
What a great question! Ummm… My husband just suggested 'Dicking Around' so let's go with that! As for the writer, I'd love somebody feminist and funny to write it, like Amy Poehler or Tina Fey.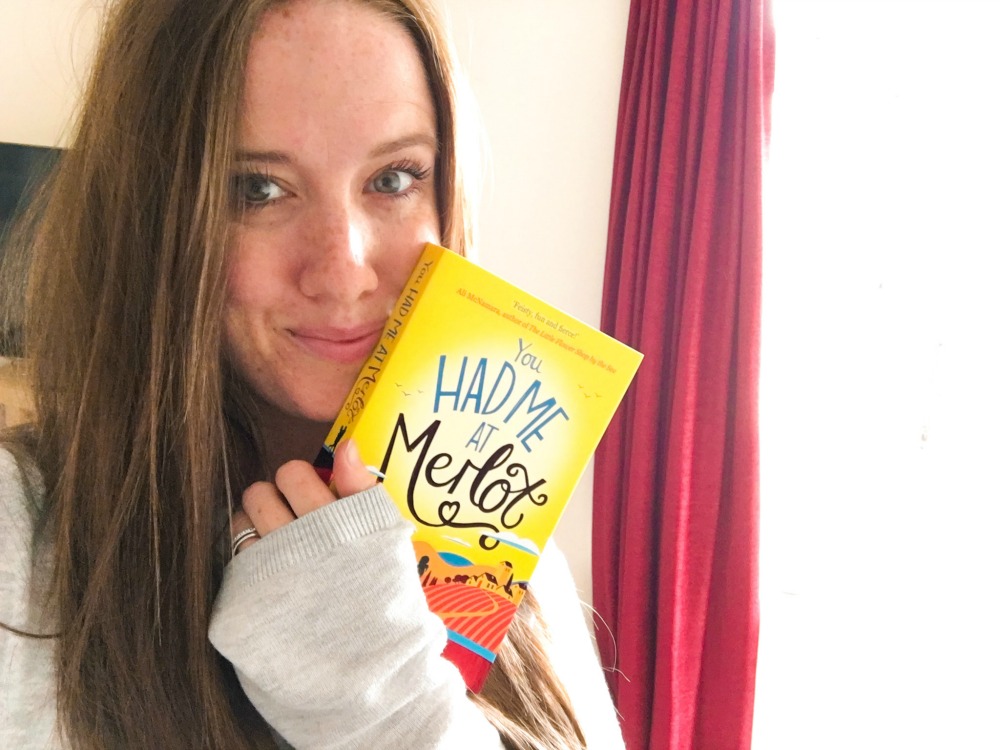 If you had to give up snacks and drinks or music during writing sessions, which would you find it hardest to say goodbye to?
Ooo, tough one. I find music really helpful for setting the mood during scenes, so although I LOVE LOVE LOVE snacking I guess I could scoff a massive meal beforehand instead? So I'll give up snacks and drinks and keep the choons, please.
You've written books based in London, Tuscany, the mountains of Switzerland and The Big Apple. If you could live anywhere in the world for a year while writing a book that took place in the same setting, where would you choose and why?
That would be so awesome, I would love to live abroad for a year. I'm super-fond of Australia so would have to pick coming back over there. It would be great to base myself somewhere like one of the Sydney beaches, set a book there, but also take long weekends and vacations to visit the outback, the mountains, the cities, the reef… sigh… okay, I'll set a book there and come back over. Sold.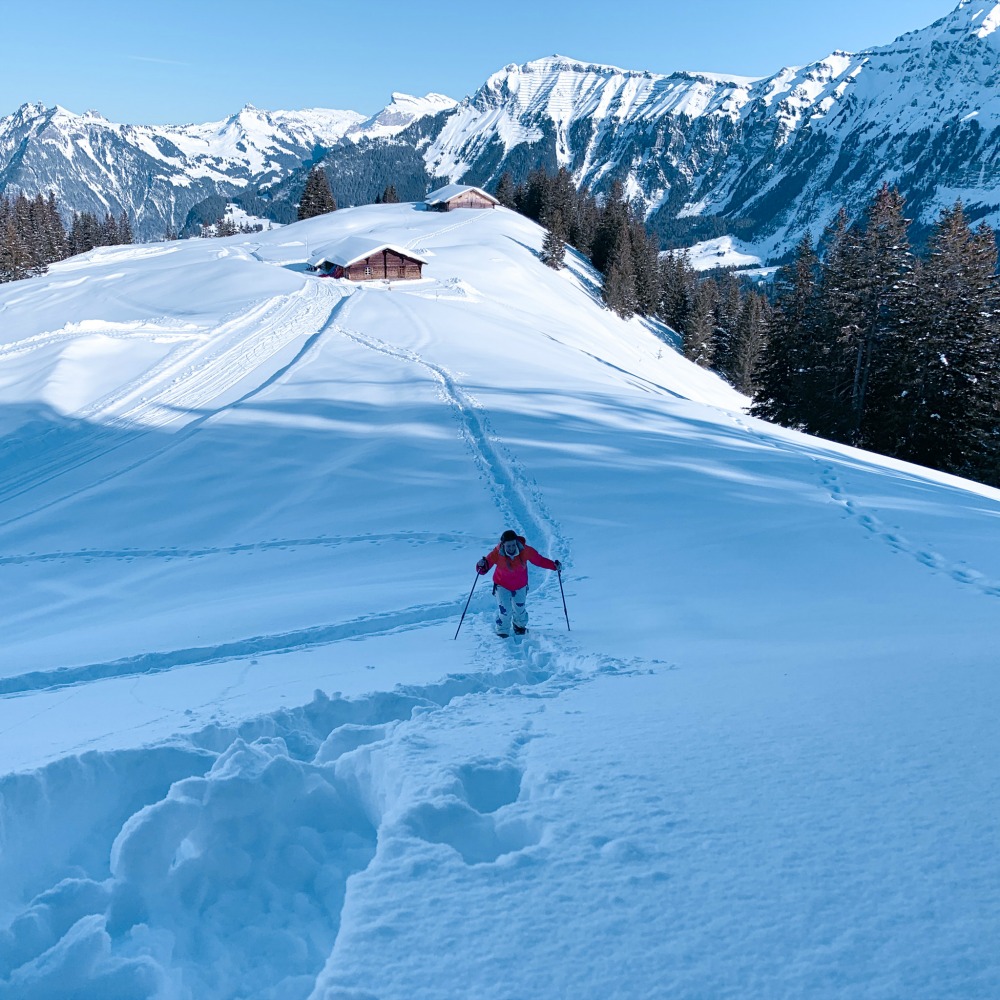 Have you always wanted to be a writer? If you weren't a writer, what do you think you'd be?
Yes! In fact, I've only actually just become a writer full-time. But if that had never been an ambition I'd also have loved to have been a forensics expert for some reason, haha.
Which of your books would you choose to make into a movie and which movie stars would you cast for the main characters?
It would be amazing for any of my books to be made into movies to be honest, but if I had the choice then right now I would pick my latest, The Broken Hearts Honeymoon. I love a book/movie where a female lead goes off on an adventure, and in the book Charlotte has a real pilgrimage to find the true her without all the noise from back home. Because of the stunning, varied locations, I also think it would make a very beautiful movie, visually. If I do say so myself, haha! And as for who would play Charlotte… maybe Olivia Cooke or Auli'i Cravalho?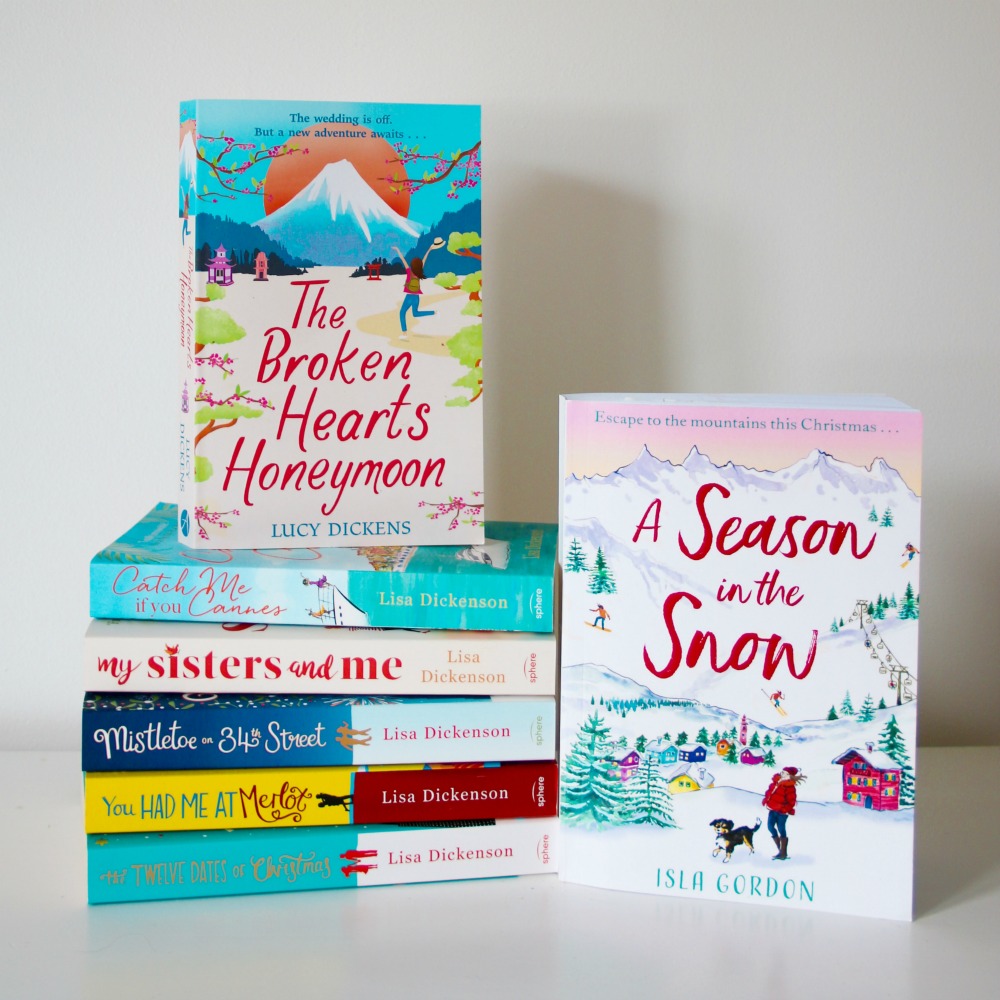 I love that two of your books are set at Christmas. I think it's the most wonderful time of the year. What makes it the most wonderful season to write about?
Christmas is so fun to write about because you can really dig deep into that box of yuletide decorations and go wild. I think the rule with a Christmas book is that it should make a reader feel as festive as possible, I'm talking snow, lights, gifts, eggnog, Wham! and Mariah Carey, mistletoe. There's also magic in the air. All of these elements mean you can really go to town as a writer!
On your blog, you give some tips on how to recreate the magic of the Twelve Dates of Christmas. Which of these would be your dream Christmas date or would you choose something else?
I think my dream Christmas date this year would be a sunny-but-chilly walk on a beach followed by a festive pub meal and then a Christmas music concert. Something that just feels completely, all-consumingly merry.
I love that A Season in the Snow was inspired by your puppy, Kodi Bear. Is he a good writing buddy?
He's the best! He likes to come and sit in the doorway of my writing room and fall asleep, that way he can keep an eye on me, and my husband in the other room, at the same time. He's also very comforting if anything has happened, like a bad review, haha.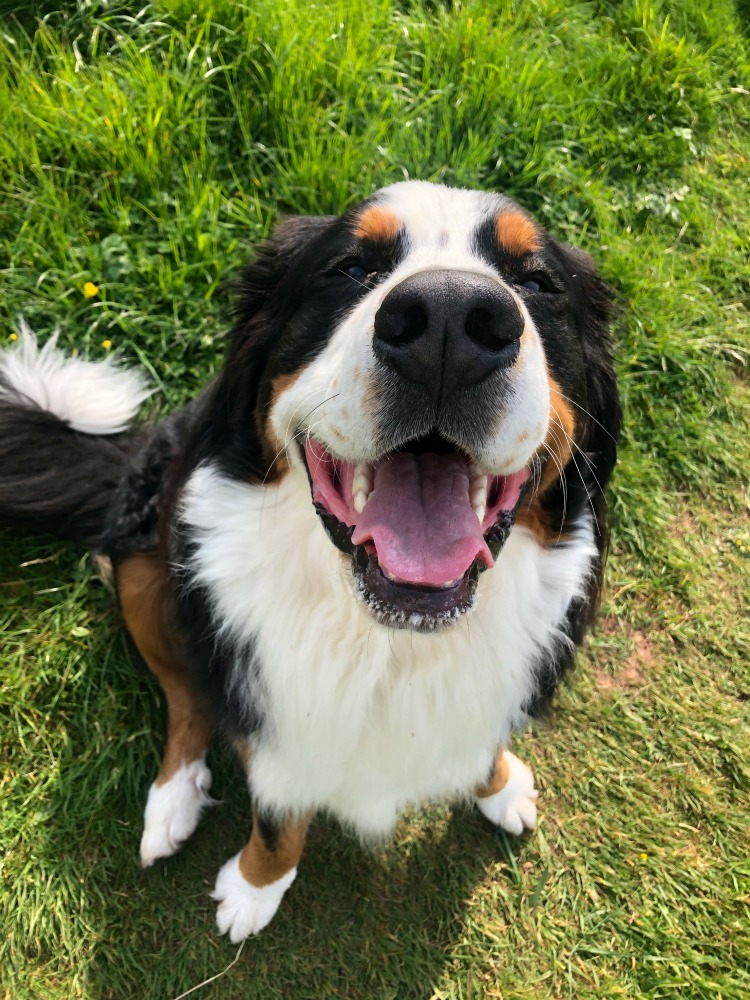 What's next?
Ooo, lots! Just this year I became a full-time author, and by the time Christmas rolls around I'll have written 3 if not 4 books. So I guess next is picking the next book setting… What do you reckon?
Want more Lisa?
Check out Lisa's back catalogue
Order her new bookThe Broken Hearts Honeymoon
Connect with Lisa on Facebook, Instagram, Twitter, on her blog or on her author website
*Some of the links in this post are affiliate links. If you click to buy the item, I make a little commission but you don't pay any extra.
Linking up with Denyse for Life This Week