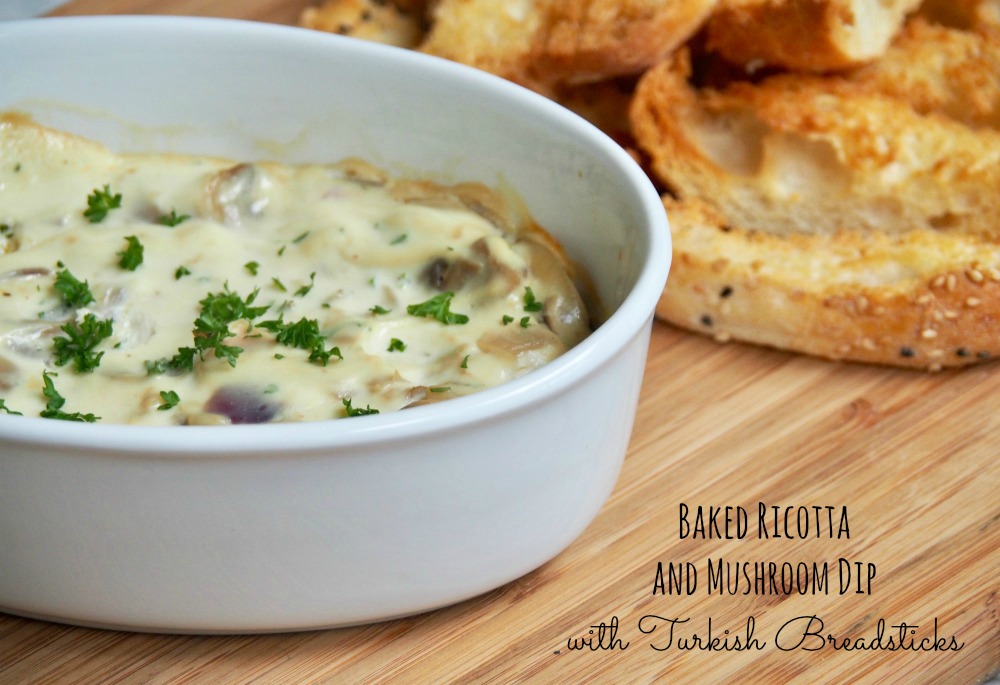 This vegetarian Baked Ricotta and Mushroom Dip is an easy and delicious appetiser.
I know it's been a while between reader recipes but this one is a cracker!
This recipe was given to me by my hairdresser, Heather, who has been keeping my hair on point since 2008. Before Heather, I had very casual relationships with my hairdressers and rarely visited them more than twice.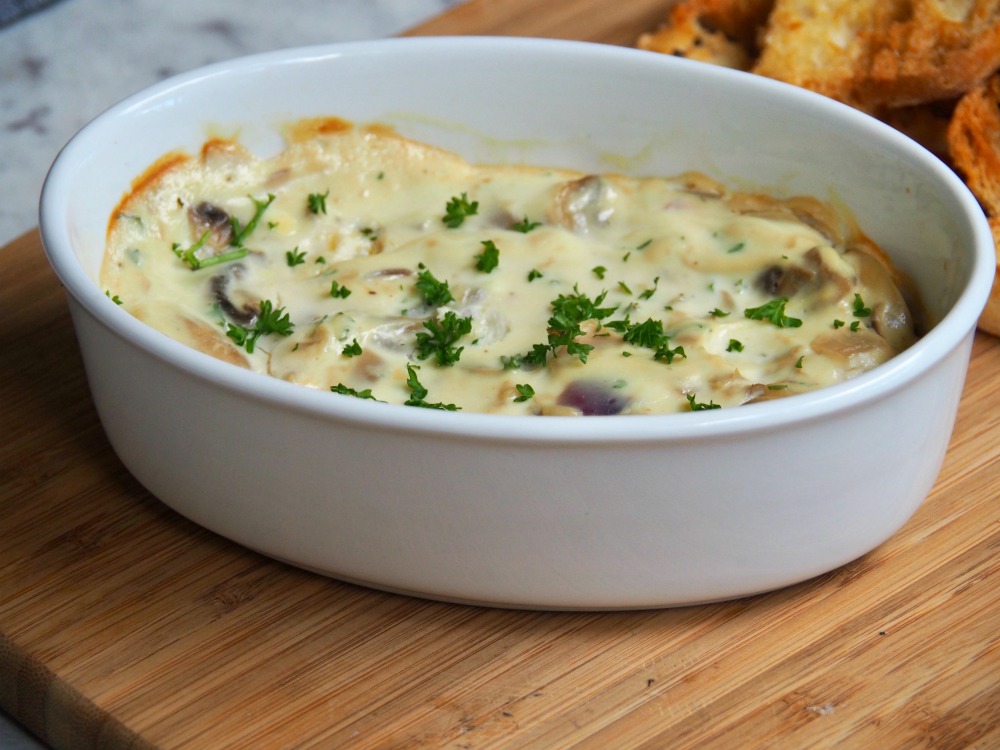 Finding a hairdresser was the follicle equivalent of finding the Holy Grail and now I can't imagine anyone else touching my hair, let alone cut or colour it!
That said, Heather has many talents and they're not all hair salon related. Apart from my lovely locks, you might know Heather from her previous reader recipe, the epic Mars Bar Slice.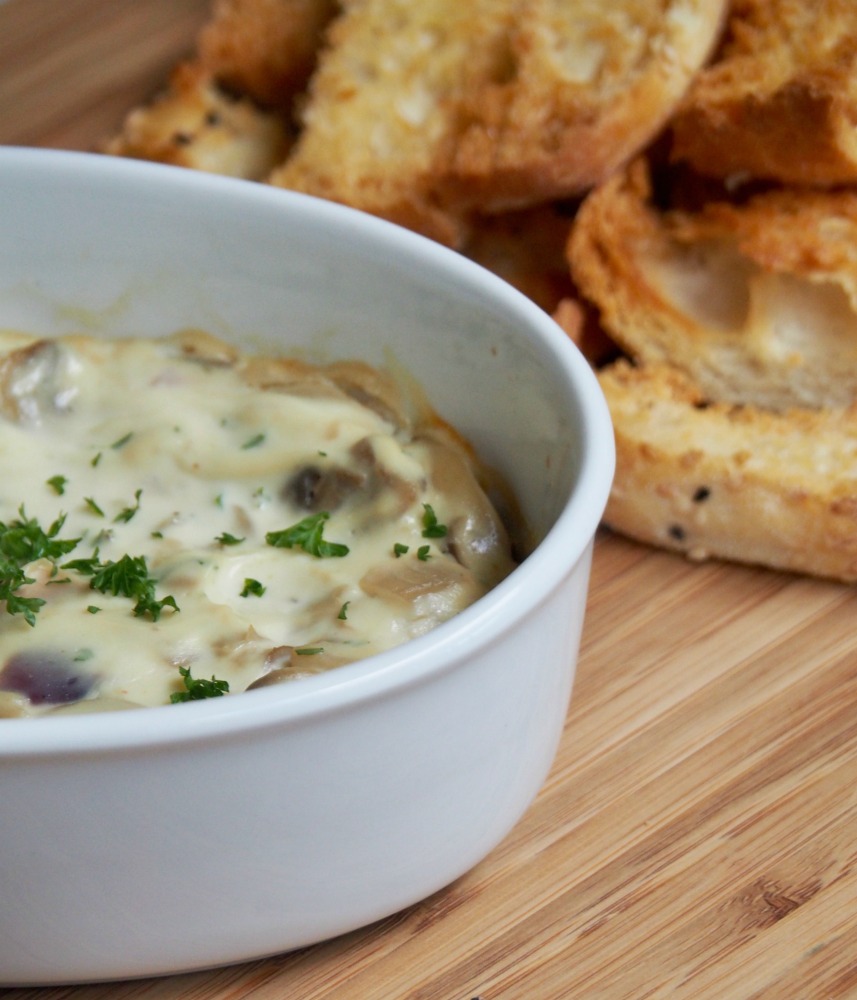 Like the slice, this recipe is super forgiving and very versatile and can be tweaked to suit your tastebuds. This is delicious served as an appetizer and has made regular appearances on our Cheeseboard Fridays – yes, you read that right, it's the lockdown habit we just can't (or more to the point, won't) break!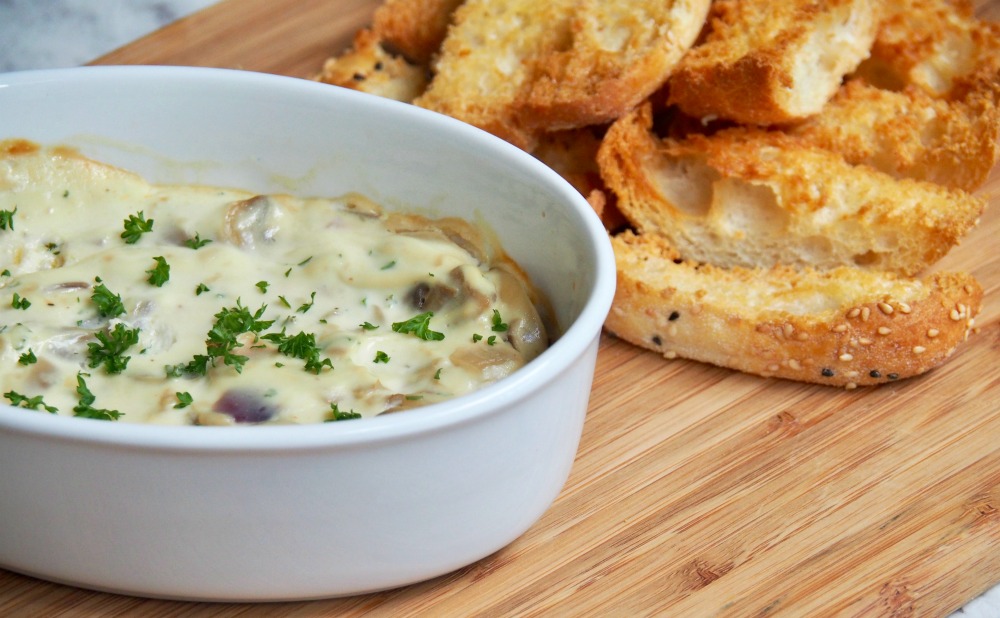 The possibilities with this dip are pretty much endless – you can mix things up by adding olives, sun dried tomatoes and if you're not vegetarian, prosciutto goes great too!
It's perfect for any and every occasion!
Are you in a committed relationship with your hairdresser? What's your go-to appetizer?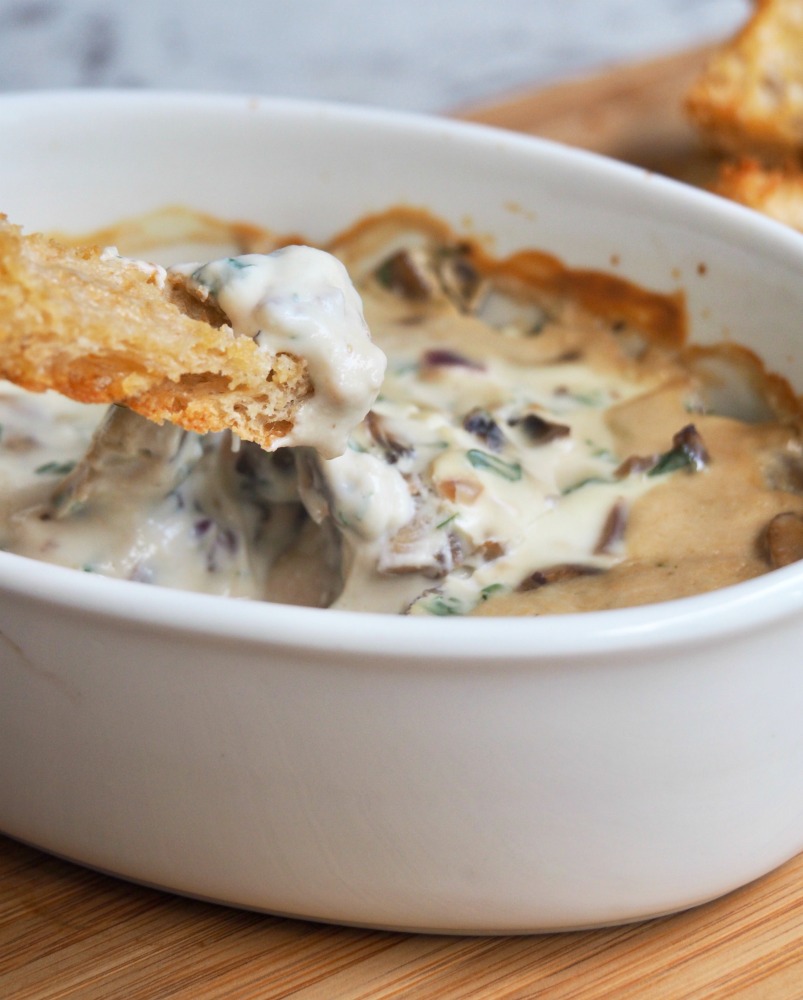 Ingredients
TO MAKE THE DIP
1 teaspoon olive oil or butter
1/4 red onion, finely chopped
1 clove garlic, crushed
200g mushrooms, sliced
1 tablespoon fresh herbs, finely chopped
250g ricotta
Olive oil, for drizzling
Extra herbs, to garnish
TO MAKE THE BREADSTICKS
1 loaf Turkish bread
Olive oil, for brushing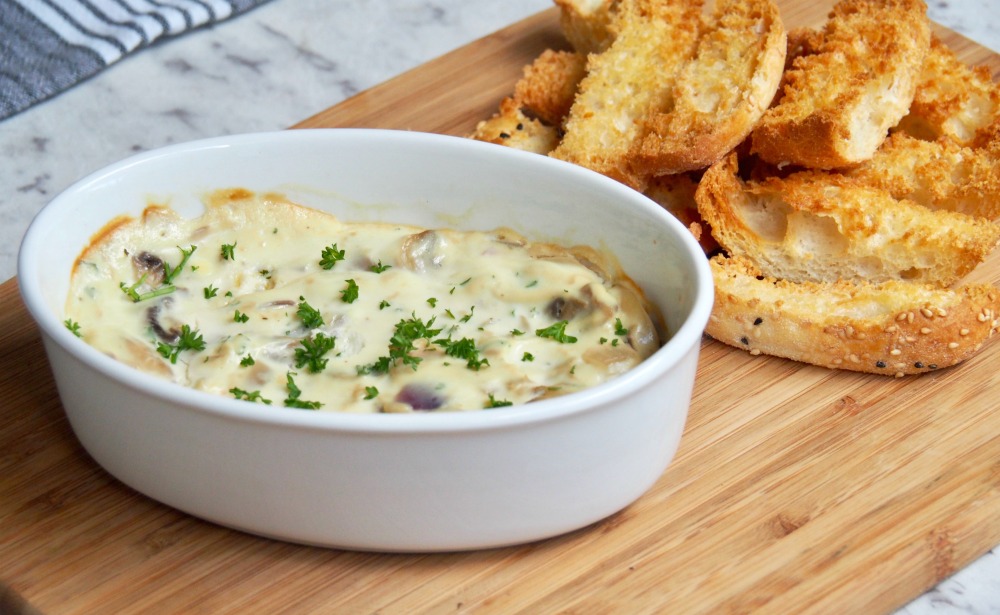 How to
Heat the oven to 180C. Line a baking tray with baking paper and grease a small oval pie dish (or individual ramekins.)
Prepare the breadsticks. Slice the Turkish loaf horizontally through the middle and then cut into fingers. Place on lined baking tray and brush with olive oil.
Heat olive oil or butter in a small pan and cook onion for a couple of minutes until starting to soften.
Add the garlic and mushrooms and stir over a medium heat until cooked through.
Remove the pan from the heat and stir through herbs and season well.
Stir through the ricotta and transfer the mixture to prepared dish or dishes. Drizzle with a little olive oil.
Place dip on to the middle shelf of the oven and place the breadsticks on the top. Bake for 20 minutes (but check the dip after 10 minutes) until the breadsticks and dip are golden. If cooking the dip in smaller ramekins, reduce the cooking time slightly.
Serve the dip warm with breadsticks on the side. Dive in!