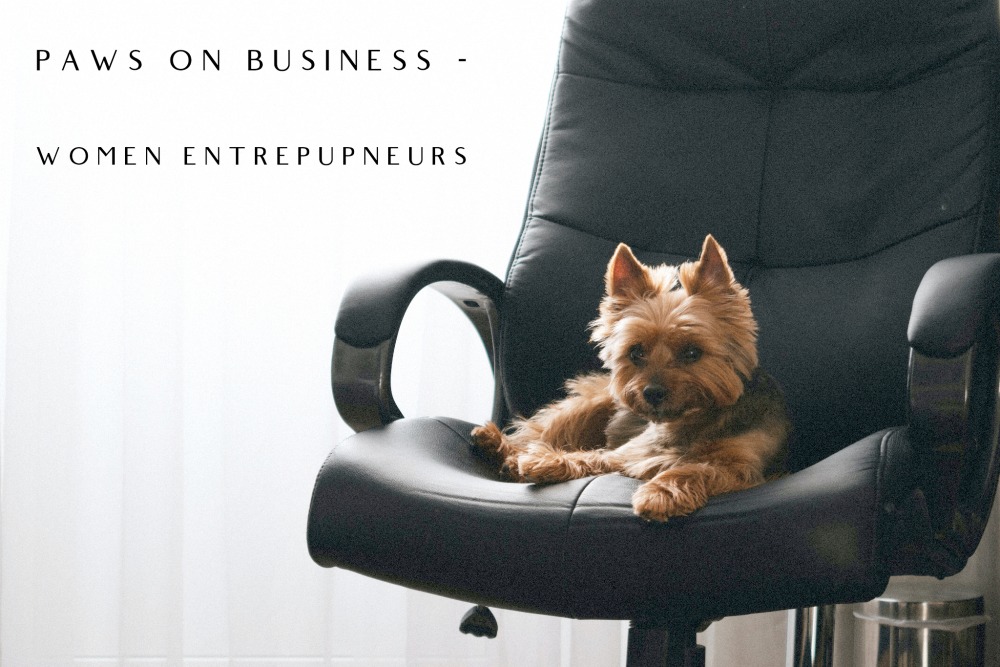 entrepupneur
(noun)
– someone who sets up a dog related business, takes on financial risk and works their butt off in the hope of profit.
It's time to put the spotlight on three more amazing women entrepupneurs and their woofing great ideas. I can't wait to introduce them to you!
We adore these high quality, stylish and customisable accessories made and designed right here in Australia.
There's a lot to love about a biz that's inspired by the love of dogs, and in particular, two cavoodles, even moreso when you consider the brains behind the brand is just 18 years old!
We are huge fans of Breeze, she's super lovely and so talented and we look forward to adding a lot more to our Zoopeez collection!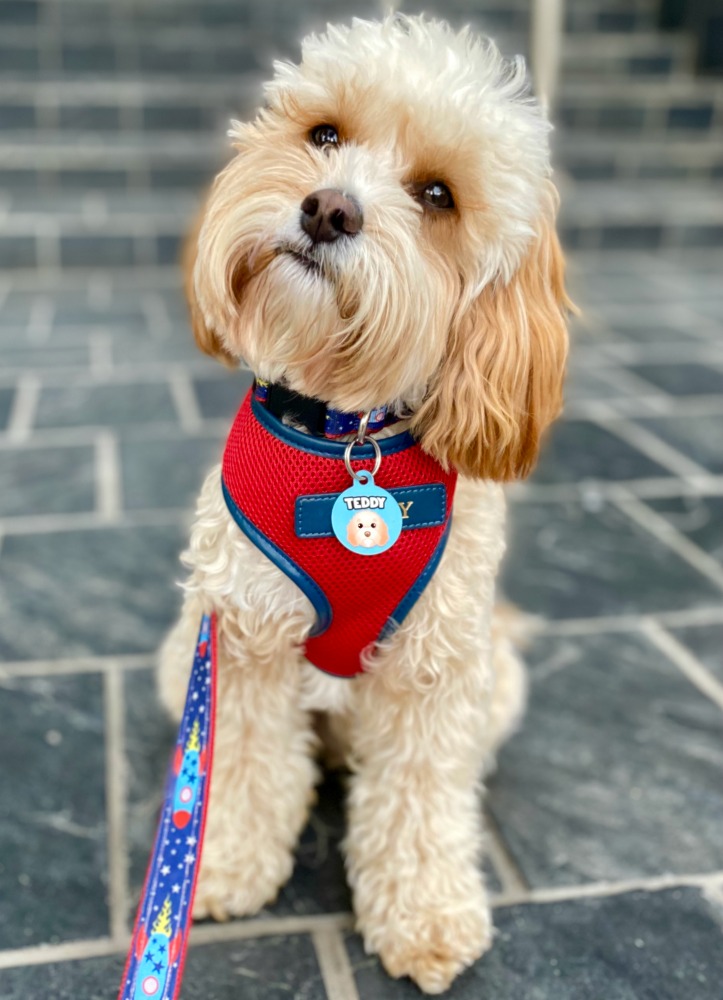 Tell us a bit about yourself
Hi! My name is Breeze, I am currently 18 years old and I am the girl behind Zoopeez along with my two Cavoodles Ziggi & Muffin.
Zoopeez is an online dog store selling dog accessories from harnesses, tags, leads, and more!
Zoopeez encourages creativity in everyday life. With Zoopeez I made sure that our customers can do that too, making fully customisable products. A lot of the products features our signature dog portraits which include hand-drawn illustrations of the dog.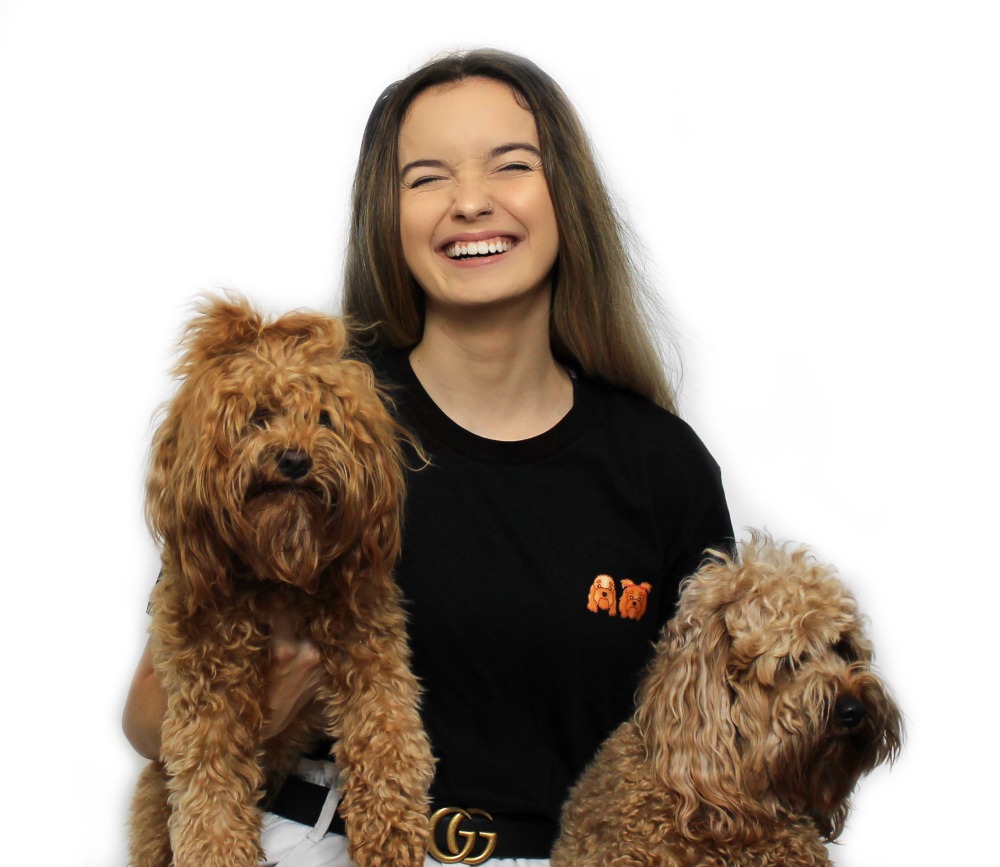 Tell us about your products
Zoopeez has a range of products including dog fashion, dog walking accessories and human accessories. Zoopeez is well known for our original dog portrait products which include hand-drawn illustrations of the dog.
Before launching my dog portrait accessories I wanted to make each portrait hand-drawn to the dog as every dog is so different and unique!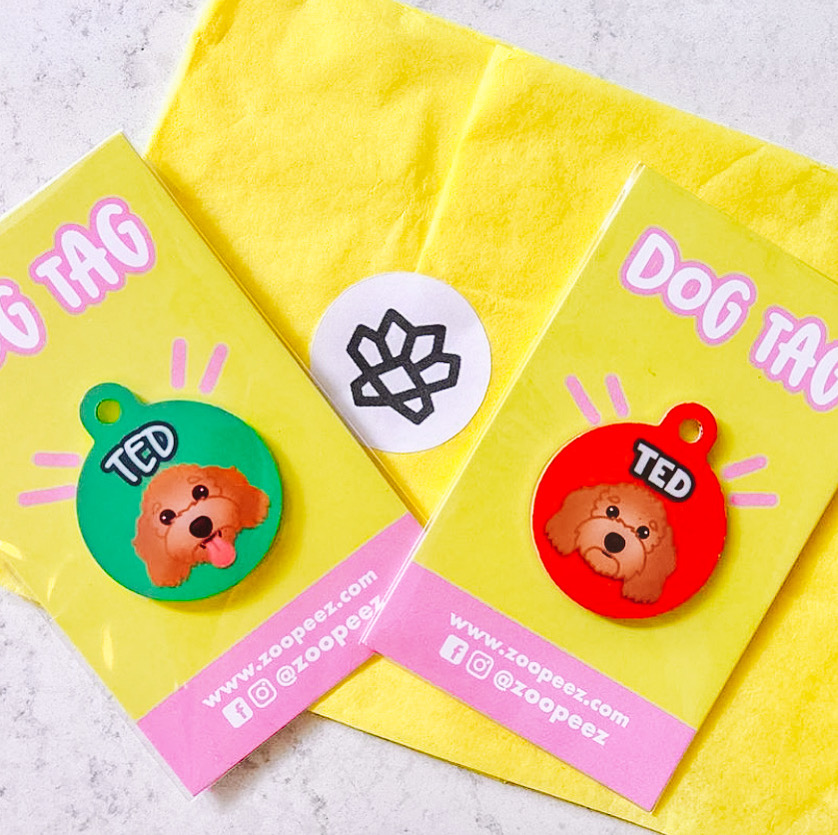 Why did you start Zoopeez and how did Zoopeez get it's name?
In high school, I struggled a lot with mental health and bullying. I had been diagnosed with an eating disorder at the time. I was going to school being told by other students to kill myself and suffered severely from bullying. I dropped out of school as the bullying gave me depression and I had major relapses with my eating disorder.
A few months after dropping out of school I was bored at home and decided to take my creativity in hand and open up Zoopeez where I could channel my love for dogs and my creativity into one project.
I took my $200 in the bank I had saved up from doing face painting at family parties and bought some fabric and vinyl and started sewing on my mum's machine. I started with bandanas with some text add ons that allowed the customer to fully customise the colours etc! One of the first in Australia!
From there I wanted to expand Zoopeez. I saw a vision for the future of Zoopeez with fully custom products with dog portraits and loads of customisation to be done!
At the time when Zoopeez was all beginning, Muffin was just a little puppy. As all usual puppies do she always had crazy zoomies and that's where I got the idea of changing the word around. From there Zoopeez popped into my crazy creative mind. So Zoopeez the name doesn't have a lot of meaning but it sure does have a ring to it!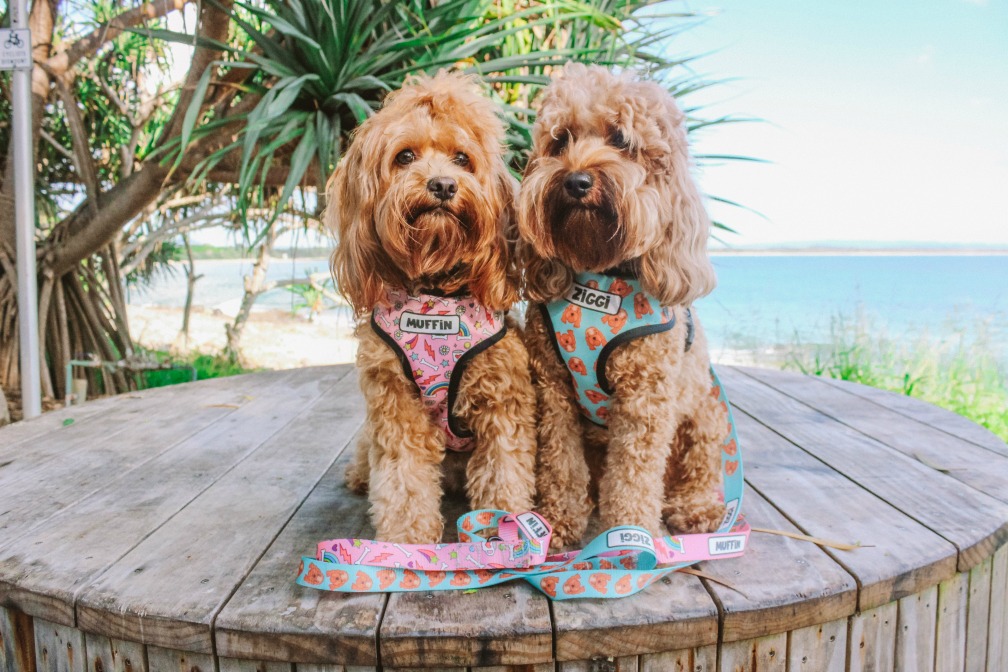 What's the most important lesson you've learned about running your own business?
Being a young small business owner I have learned to take risks. I have always been the one to choose the safe choices and never went outside of my comfort zone. But after starting Zoopeez I have learned to come outside of the box and just go for it. Whether that be investing in new products or investing in bigger materials you sometimes have to take the risk to achieve the dream.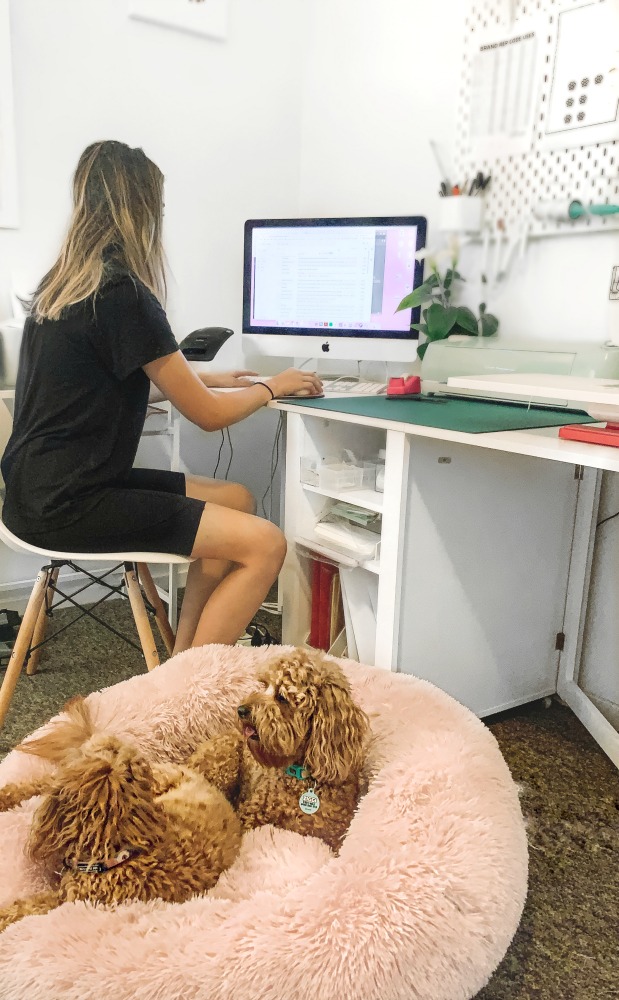 What's next for Zoopeez?
My dream right now is to get a bigger workspace! Zoopeez has grown so much recently and am slowly but surely running out of space in my home spare room. With our size expansion of harnesses and collars coming soon I will definitely be moving our stock hold into the living room until my dream comes true!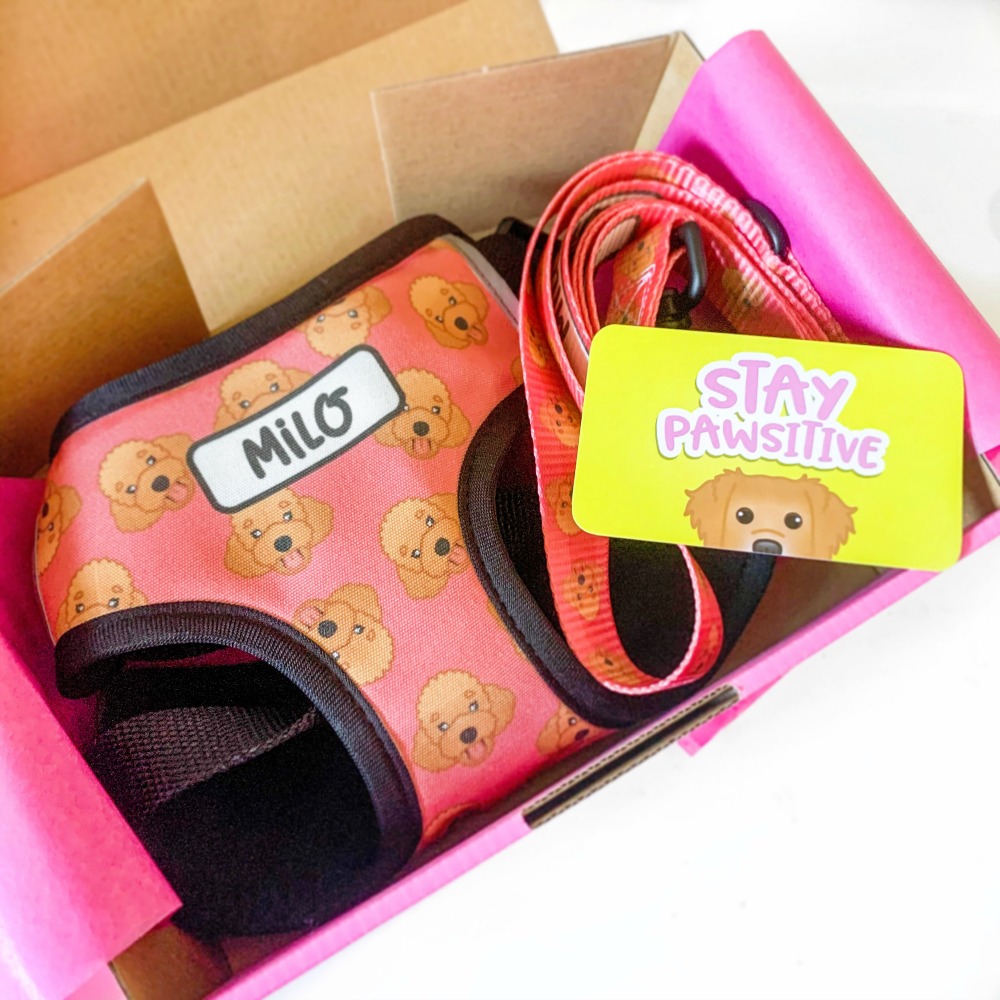 Find @zoopeez on Instagram
So we haven't yet had our photo shoot with Heather from Dog Photog but it's a case of if not when.
Heather is super creative, wonderfully talented and has really created her own niche in the world of pet photography. Cameras aside, she makes the world's best dog fancy dress costumes. I rest my case with Honey the Strawberry! Can you believe?!
But back to the photography and Dog Photog…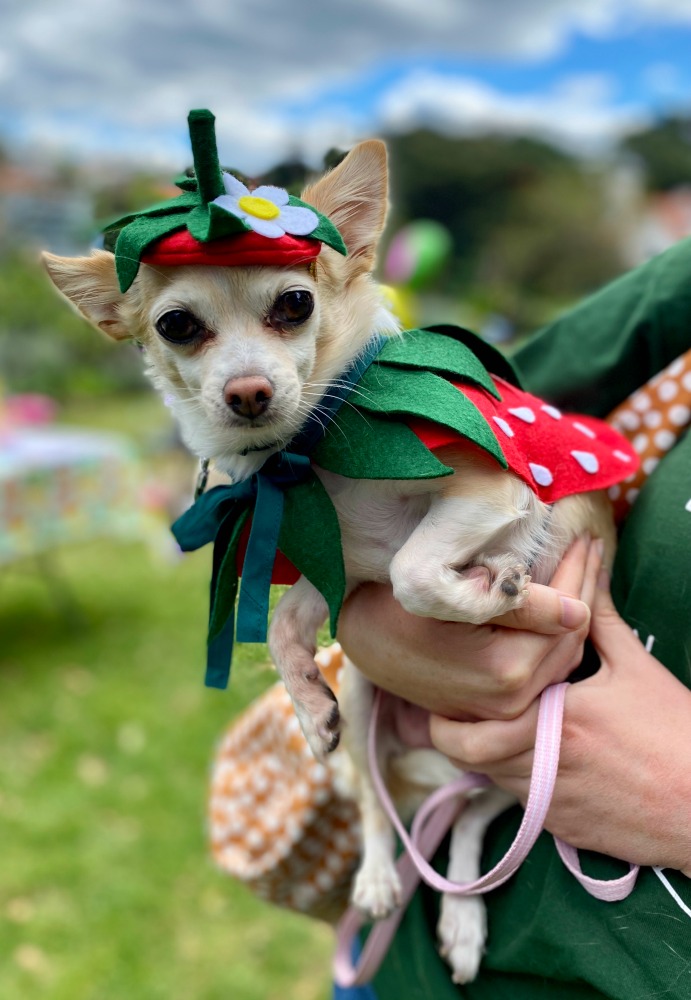 Tell us a bit about yourself
I was working as a commercial and art photographer when I first had the idea for Dog Photog. Dogs are pretty much my favourite thing in the world and I wasn't seeing a lot of dog photography out there that resonated with me. My partner is also a photographer and dog lover so I got him on board and we did our first Pop Up shoot Xmas in 2014. Since then things have grown a lot!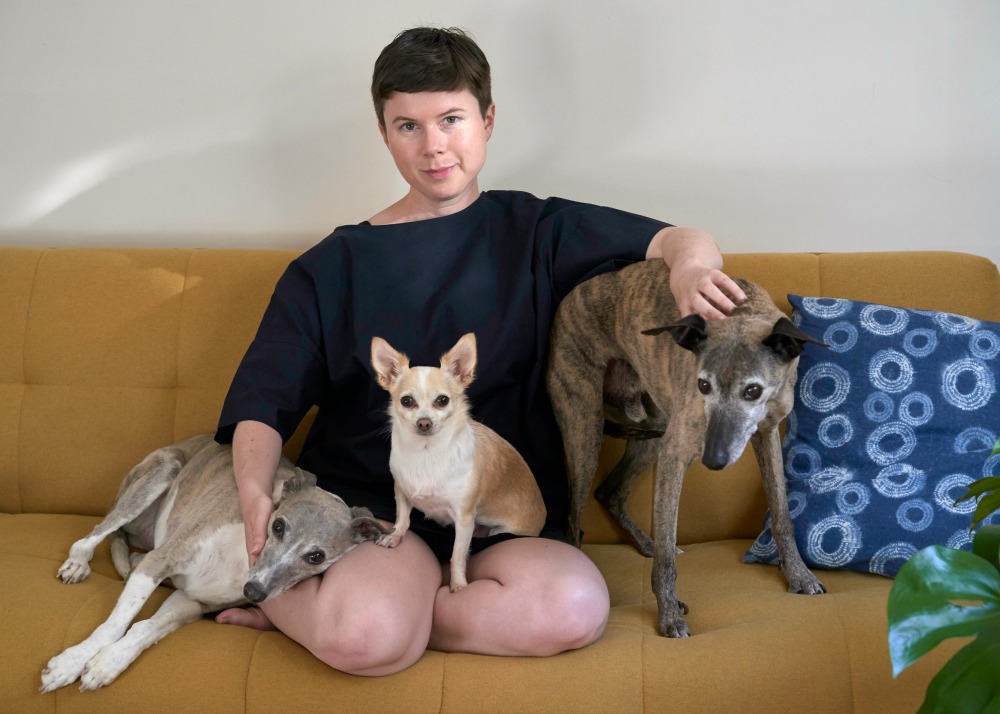 What sets Dog Photog apart from other pet photographers?
Dog Photog went from being a fun side project to something we invest almost all our energy into. We strive for each photoshoot to be better than the last and can be a little perfectionist about it.
I've taken on the roles of art director, marketing, costume designer and casting services whereas Dan looks after the technology, admin, software and lighting – he's a bit of a lighting genius which is a big reason our photos stand out from the crowd.
We try to keep Dog Photog modern and fun. There can be a lot of tricks pet photographers use to 'suck people in' – we try to keep things transparent and want people to come to us because we are the best, not because we mislead you. We also make sure we keep up to date with fashion and technology so our photos never fall into the 'daggy pet photography' realm.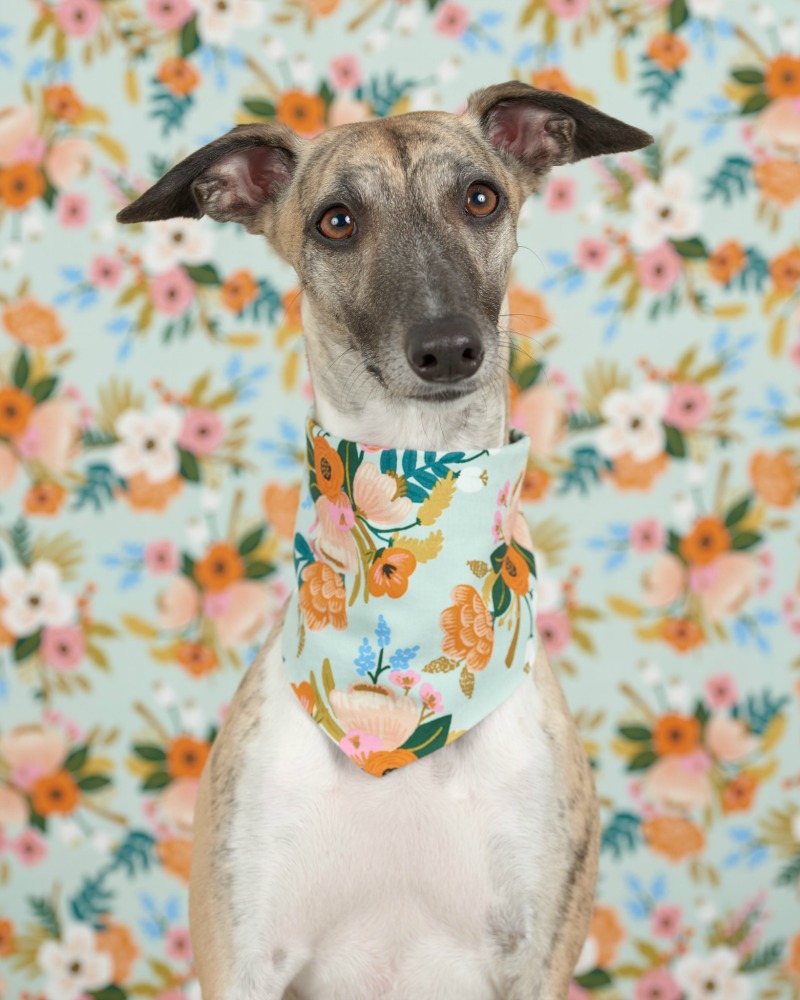 Tell us about the pets behind the camera.
We are lucky enough to live with three dogs at home. Herb, Neato and Honey. The boys – Herb and Neato are whippets and Honey is our chihuahua. They are all rescues and have their own quirks and different personalities. I can't imagine not having them around – they make good models too!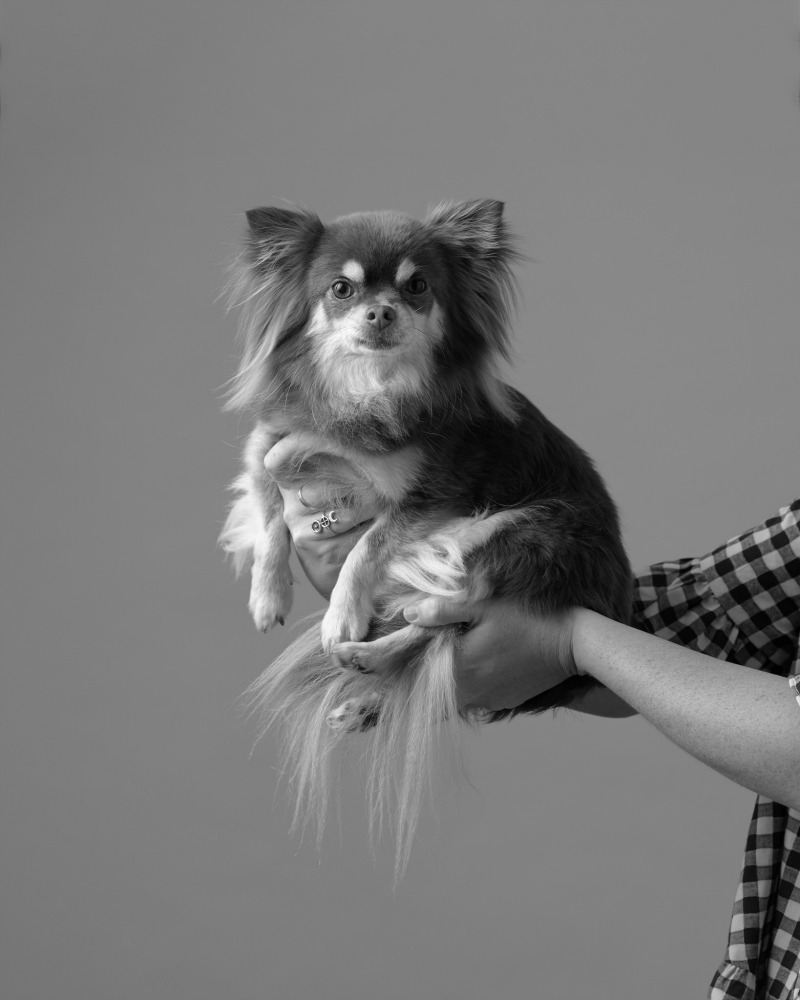 What's next for Dog Photog?
We recently moved from Melbourne to Sydney so hope to be shooting here very soon. What's next? Let's just say I have a secret pinterest board and a few sketch book full of some pretty OTT and exciting ideas!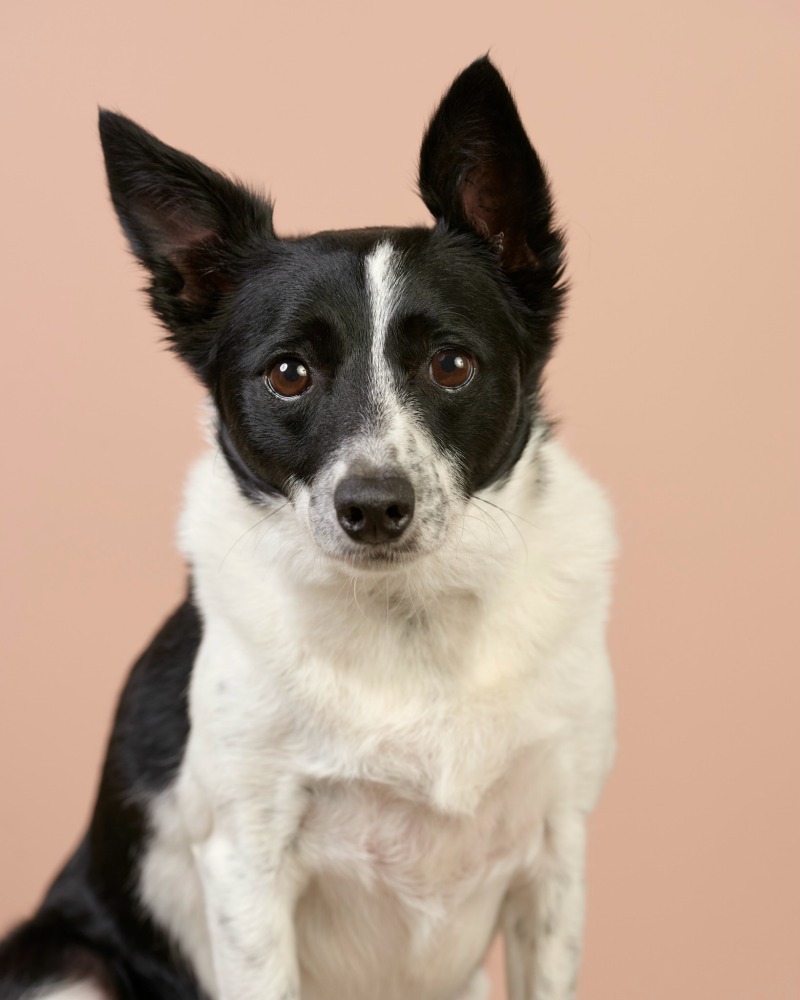 Find @dog_photog on Instagram
Teddy has been chowing down on Frontier Pets food since he was a teeny tiny puppy and is a huge fan. He loves it for the taste and we love it because it's convenient, nutritious and ethical too. It's raw food but not as you know it!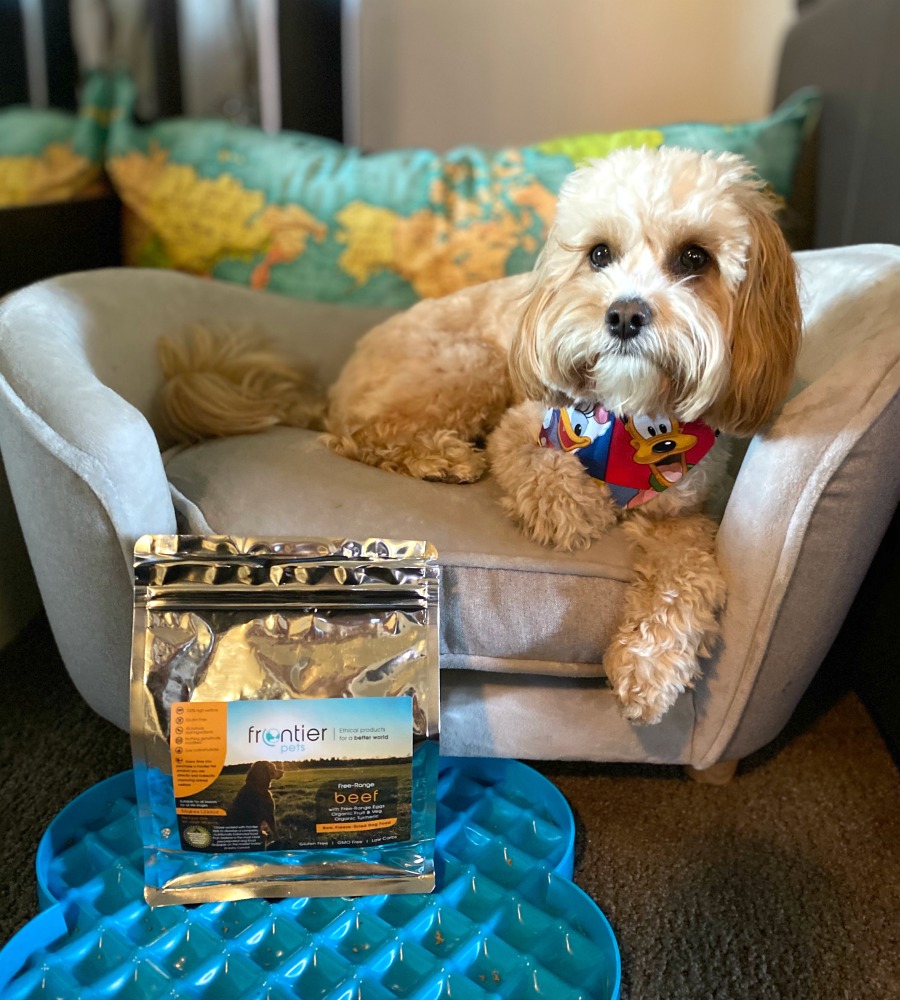 Tell us a bit yourself
I actually have a marketing background but I've always had an interest in feeding my family well and using ethically sourced ingredients.
This interest in quality ingredients stems from my strong desire to end factory farming and get animals out of cages.
A few years ago, I looked at the pet food I was feeding my dogs and had a lightbulb moment. If we eat ethically sourced food, why shouldn't our pets?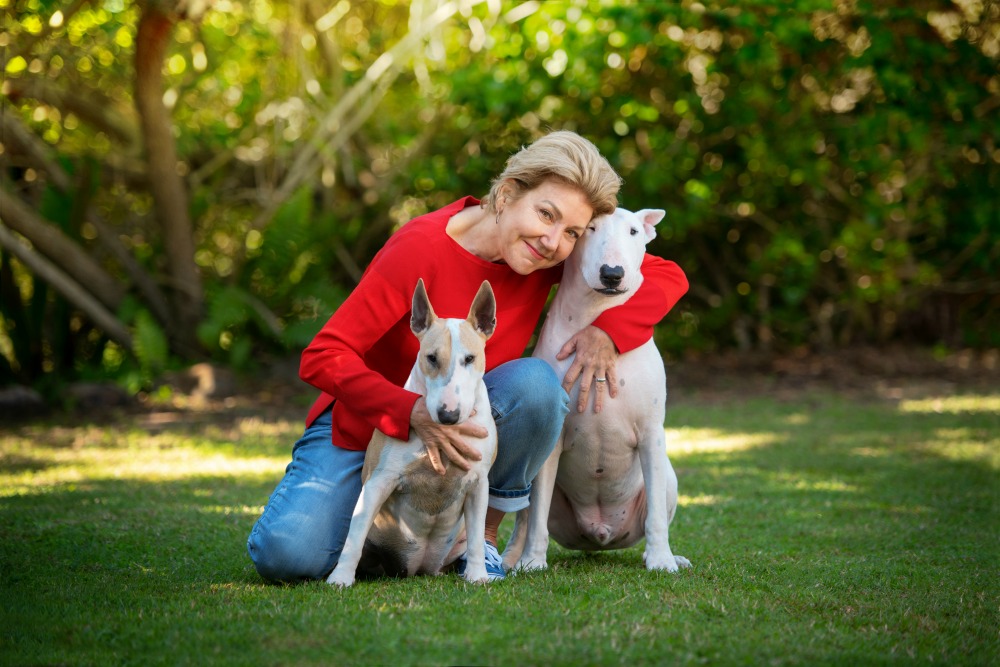 Tell us about your products
We make three varieties of Frontier; pork, beef and chicken. All of the ingredients in our products are natural as opposed to kibble which uses meals and powders.
When a customer buys our product, they're getting exactly what it says on the ingredients label. The key is that feeding Frontier food is the same as feeding raw without any of the pain and with more convenience.
The food is not processed at all. The fresh ingredients are simply mixed together into a rough shape and then freeze dried. The freeze drier removes only the water so the nutritional value is still intact. The end product is light and dry, ethically produced with no processing. The pellets can be eaten dry or reconstituted with water back to their raw form.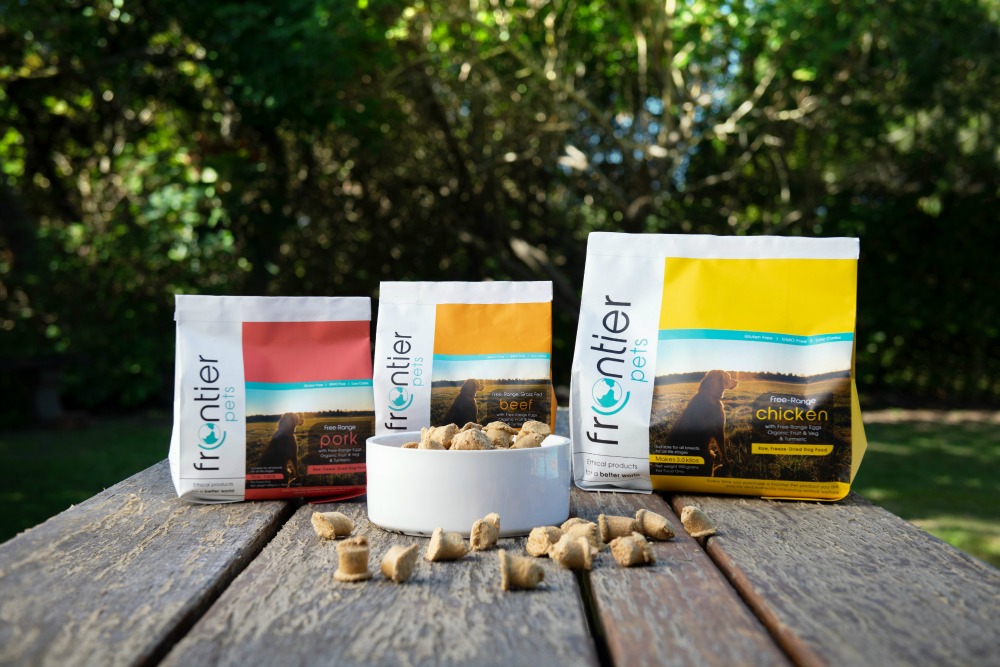 How did you come up with the concept of Frontier Pets?
I saw a need in the marketplace for a pet food that used only ingredients that were 100% ethically sourced and was produced in a way that made it easy for people to feed their dogs healthy and nutritious food.
Raw feeding is a biologically appropriate diet for dogs but it's very time consuming to prepare. I wanted to support the farming community and at the same time, help provide consumers with a quality food for dogs that's both easy to prepare and feed.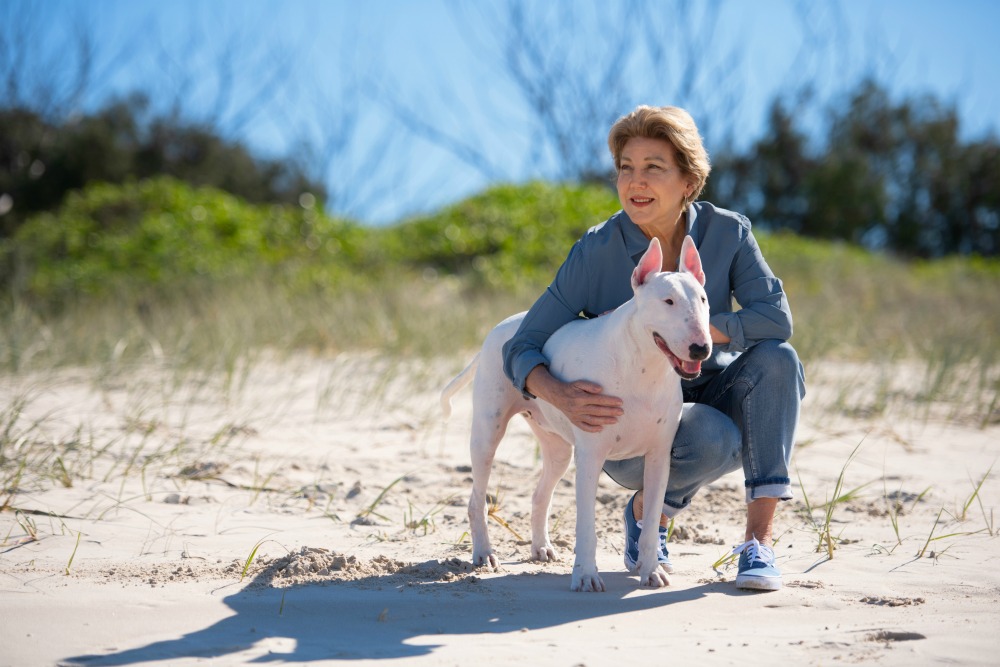 How long did it take to get your idea off the ground?
7 years and over that time, I must say my marketing and business background came in very handy!
After that lightbulb moment, I went on a long journey developing a business case, visiting farmers, undertaking trials, studying lab reports and importantly, making sure I could get the produce and the support of farmers.
I worked with an animal nutritionist and vet, Dr Kathy. She designed the food, the recipe, and ensured it complied with all pet food regulations and it all went from there. It took a really long time to formulate the recipe and it's so good, we've never had to change it.
We launched Frontier Pets in January 2017. Within a year we had our first production facility, in the second year we bought our first freeze drier and in the third year we've expanded into another building and added another freeze drier.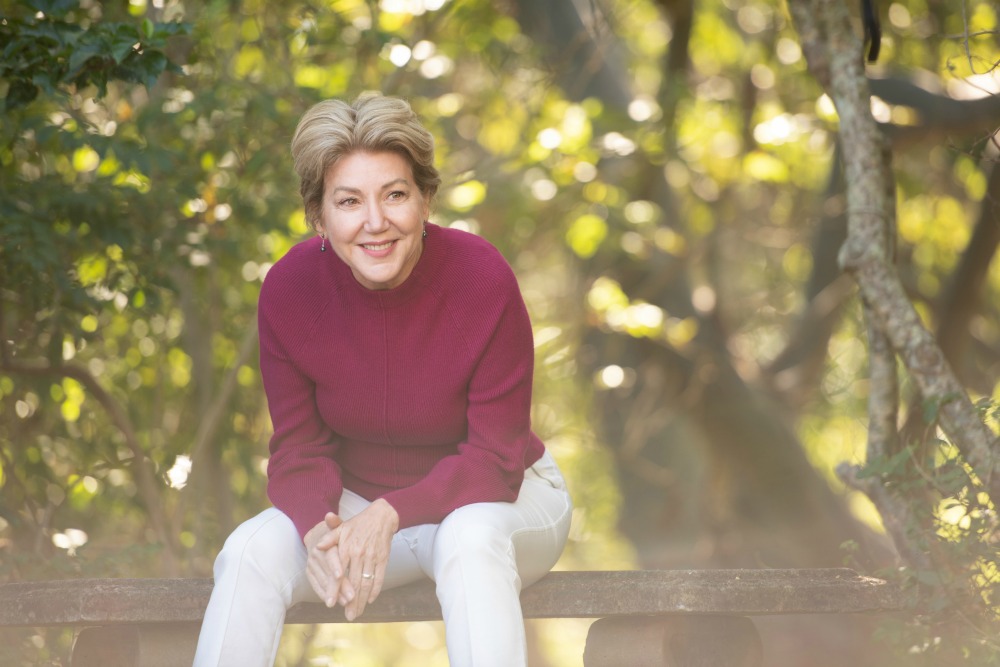 Where do you source your ingredients?
We use free range meat, offal and eggs. Our chicken comes from Western Australia, beef from Victoria and New South Wales and our pork is locally produced near our facility in NSW. We source our fruit and veg from NSW and our eggs come from Queensland.
The number 1 thing for us is that we will not compromise on our ingredients. We will not use any part of any industrialised animal, even the offal we use comes from the same free range animals from which we source our meat. Using free range, ethically sourced ingredients is the whole premise of our business.
Every month we freeze dry 25,000kg of quality ingredients making 6000kg of freeze dried Frontier food.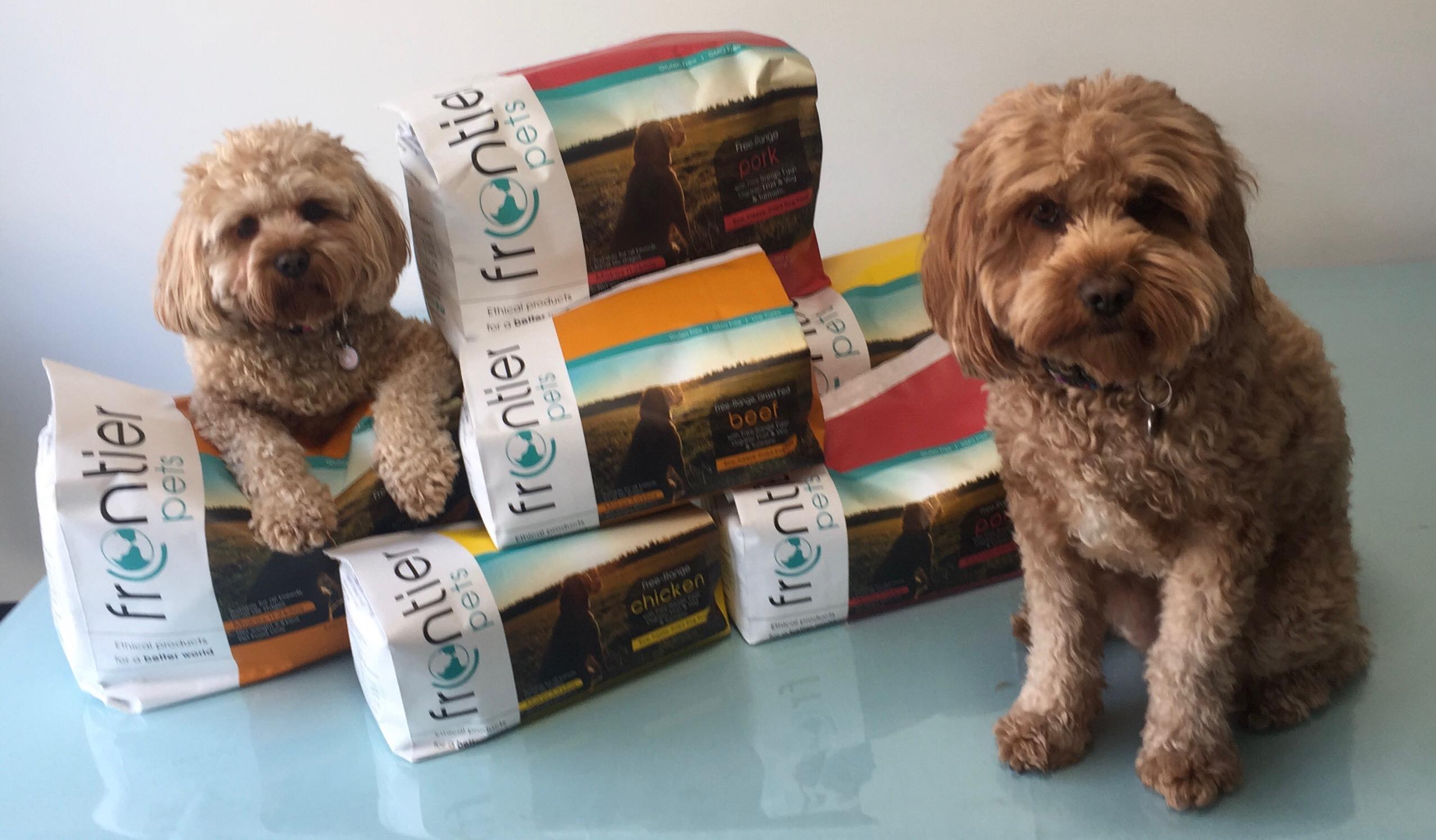 What's the biggest reward?
I came into this wanting to support ethical farming. Since 2017 we've spent 1.6 million dollars not on packaging or on people, just produce. When I doubt myself, I look at those stats and it reminds me of how far I have come and how all of us (that's the customers and the team at Frontier Pets) are supporting ethical producers. It's that sense of community that really keeps me going.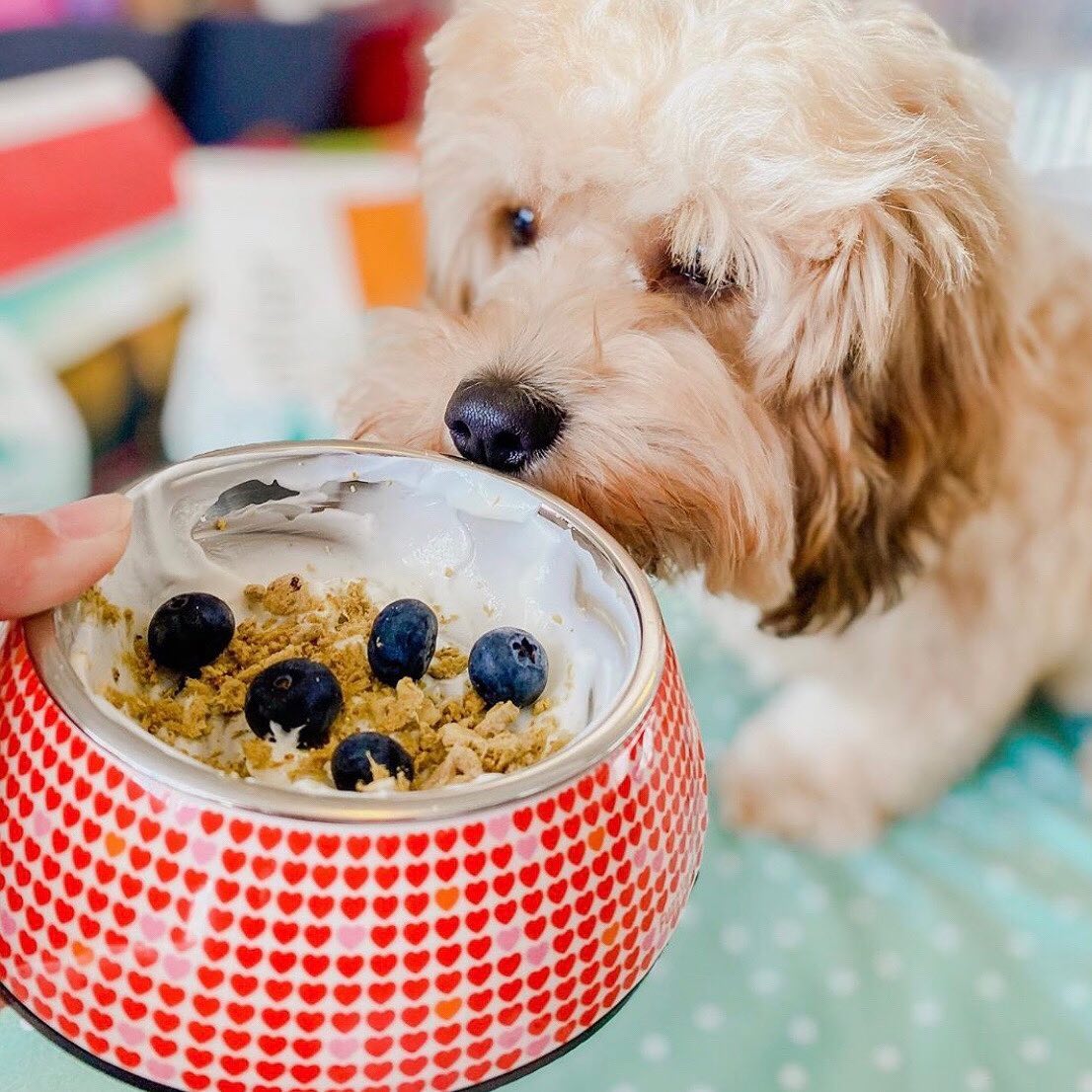 What's next?
Fish! We're working on a fish food for dogs. Making a non-meat protein food is not easy because fish is the most farmed protein on the planet (and I only want wild caught) and fish aren't fatty. Most fish pet food will have meat content but I want to make sure it's a single protein pet food.
And cats! We're very excited about the Frontier range for cats – same quality, different pets.
We have just got a new freezer and now that we've got two we can double our capacity so that's very exciting.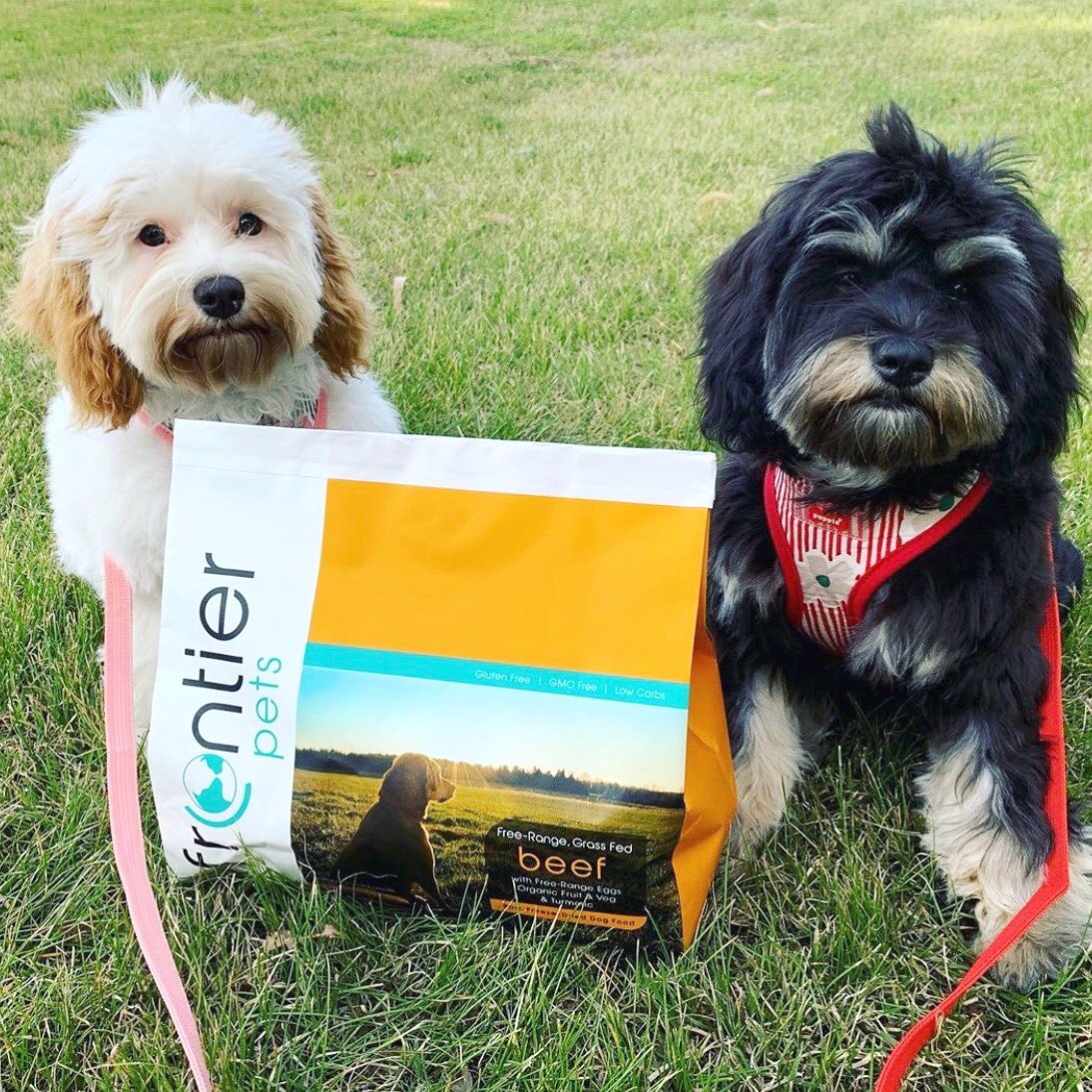 Find @frontierpets on Instagram
I hope you enjoyed meeting these pawsome entrepupneurs and their inspiring stories! Would you like to start your own business?
Linking up with Denyse for Life This Week