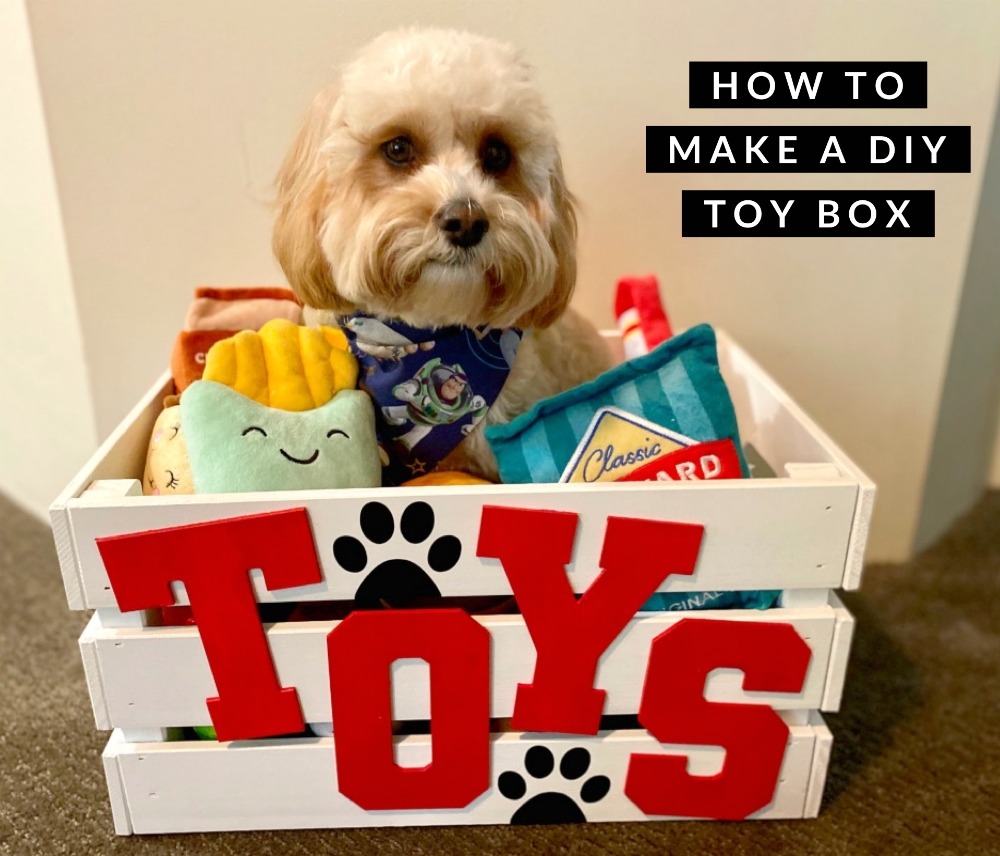 With this easy guide, you can make your fur child (and even your hooman child,) a personalised toy box for just over $50!
Christmas is coming so why not Santa yourself and make this DIY toy box for your pet? You know, they'll love you fur it!
Inspired by our friend Murphy, I've wanted to make a customised toy box for what seems like furever. The thing I love most about this project is that the possibilities are almost endless. You can let your imagination go wild with colours, text and personalisation.
Murphy's pawrents stained their box and used a set of small letters from Kmart for the text. Doesn't it look great?!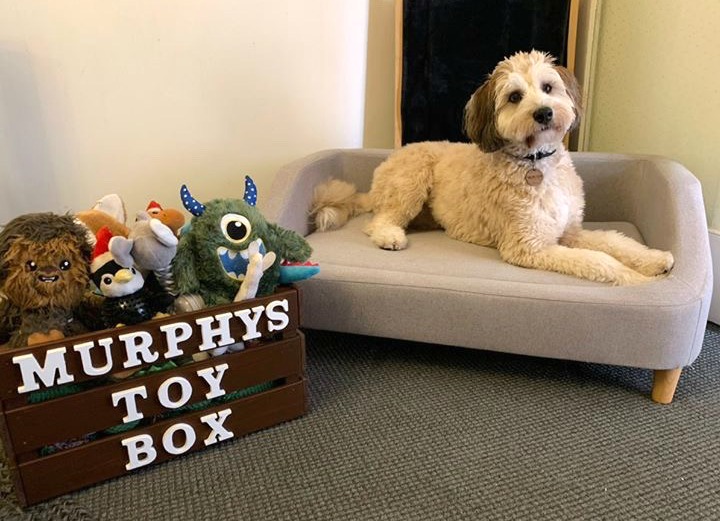 Peanut's pawrents used the same box but like us, went for a paint finish with some cute decals. Peanut clearly gives his box the paw of approval.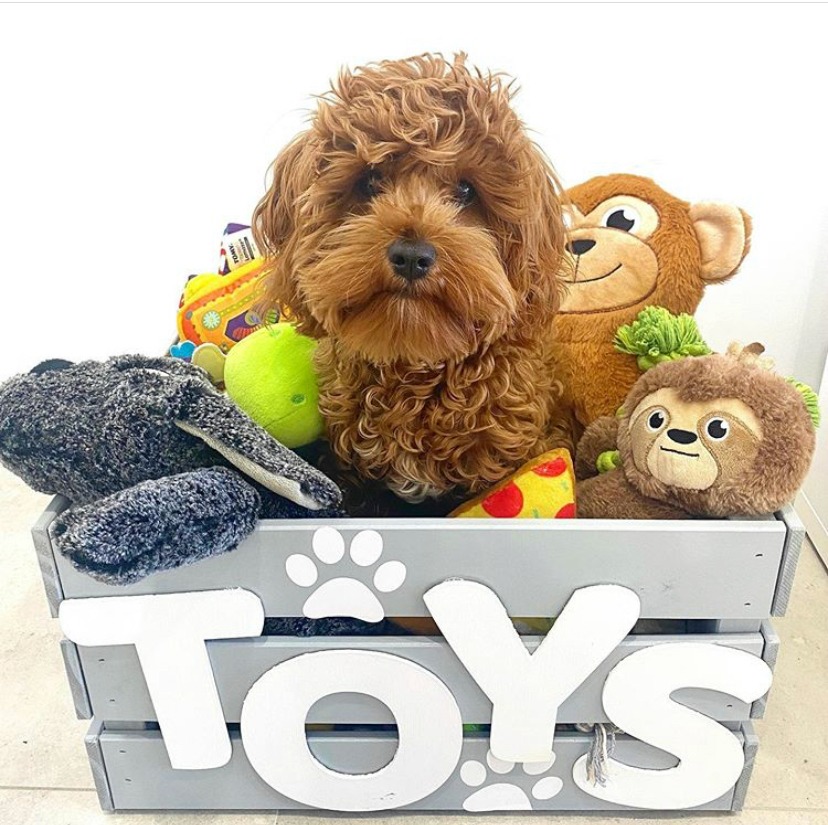 The good thing about this project is that it is so easy… Even I can do it! Although this project requires little skill, it does require quite a bit of patience while you wait for the layers of primer and paint to dry. But seriously, the waiting is the most difficult bit!
I love that you can customise the colours on this box and the text too. We bought the MDF letters from ebay and there's a wide range of letters with different sizes and fonts to choose from. Be sure to check the size and height of the letters before ordering to make sure that they'll fit on the box.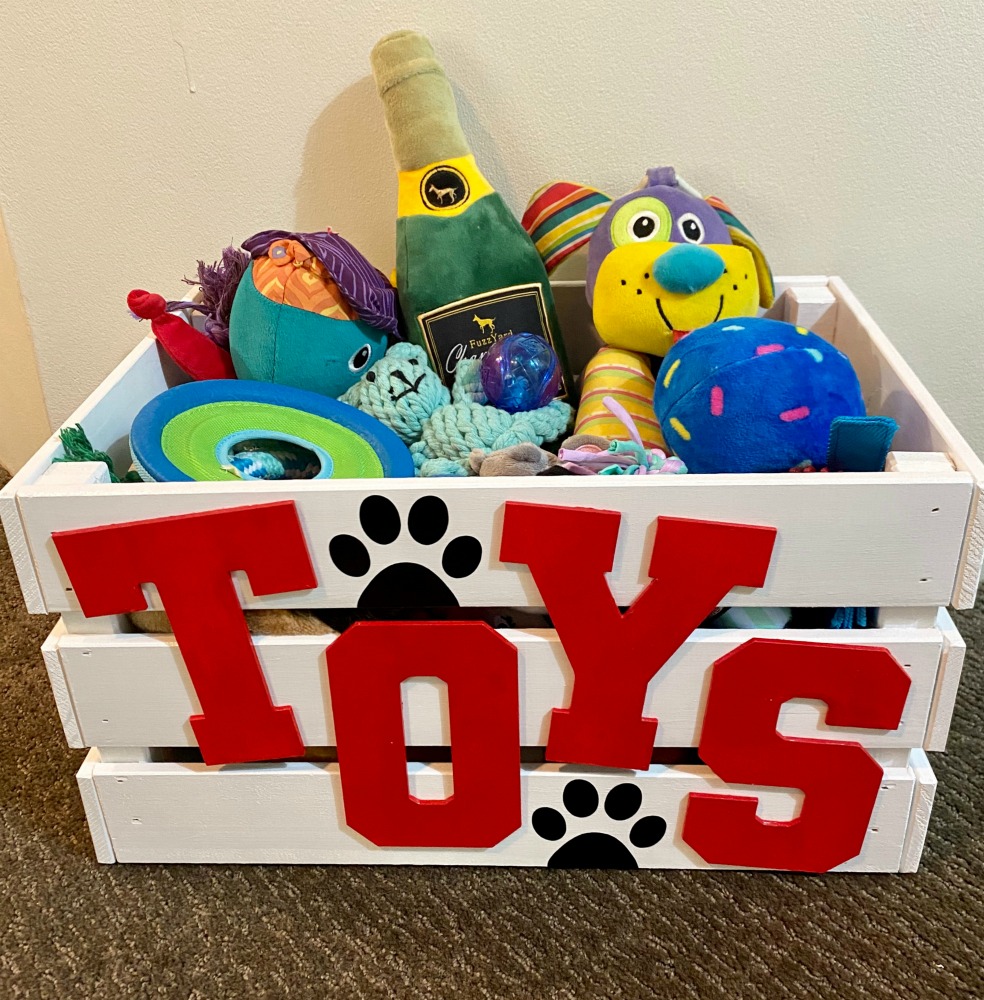 To make things a bit easier, I've added links to each of the products that we used. Apart from the IKEA box (there are two sizes so make sure you get the bigger one,) we sourced everything from Bunnings and ebay. We used spray paint but you can also use left over paint from a previous project.
This is a super fun project that everyone can get involved with and will be equally loved by hooman and fur children alike. Your kids can have a personalised toy box for just over $50. Santa would be proud!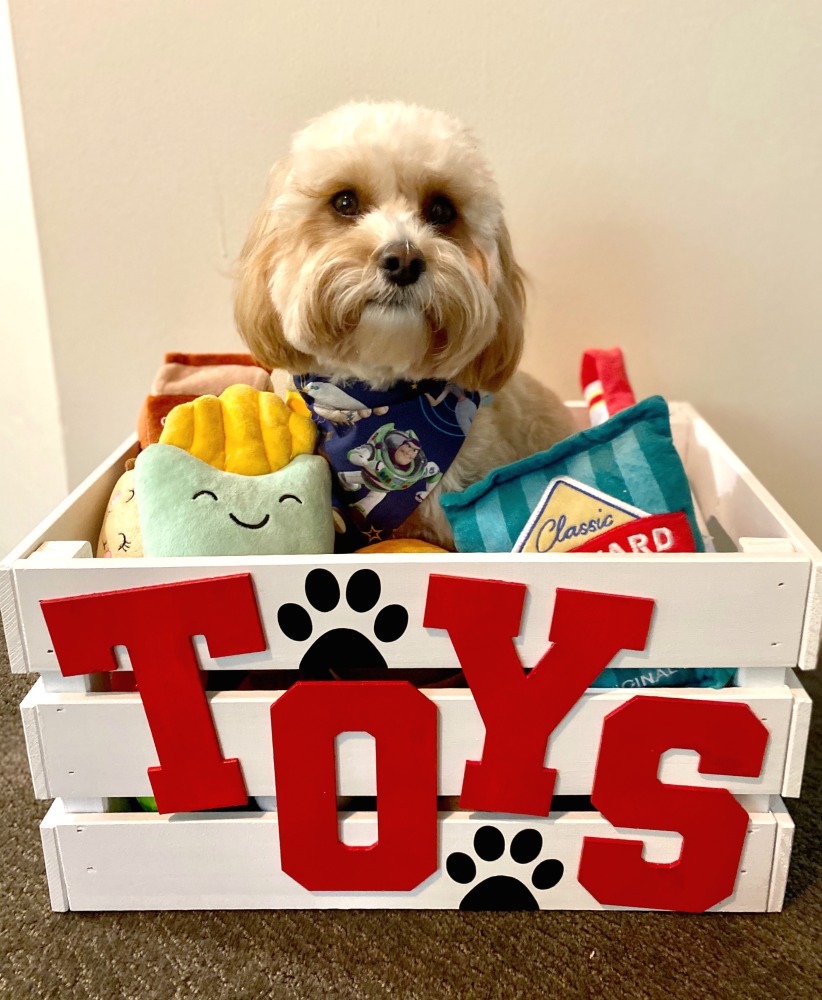 So let's get this project started!
You will need:
1 x IKEA Knagglig box (46x31x25cm)
1 x small tin primer
1 x can spray paint
1 x tin water based enamel paint
4 x paw stickers
plus paintbrushes and/or small roller
How to
For best results, you'll need to put a coat of primer on all the parts of the box, both inside and out. For best results, use two coats.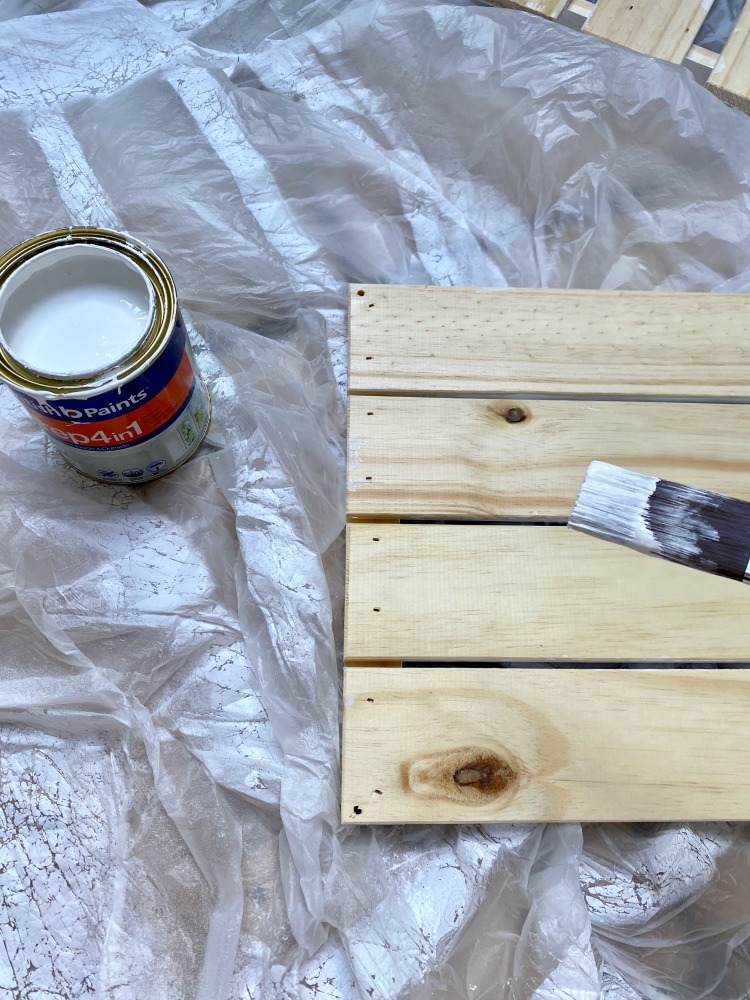 When the primer is dry, you're ready to spray paint. Find a well ventilated space, cover the area with a plastic sheet and don't forget to wear a mask. For best results, you'll need to apply 2 coats of spray paint so factor in the drying time.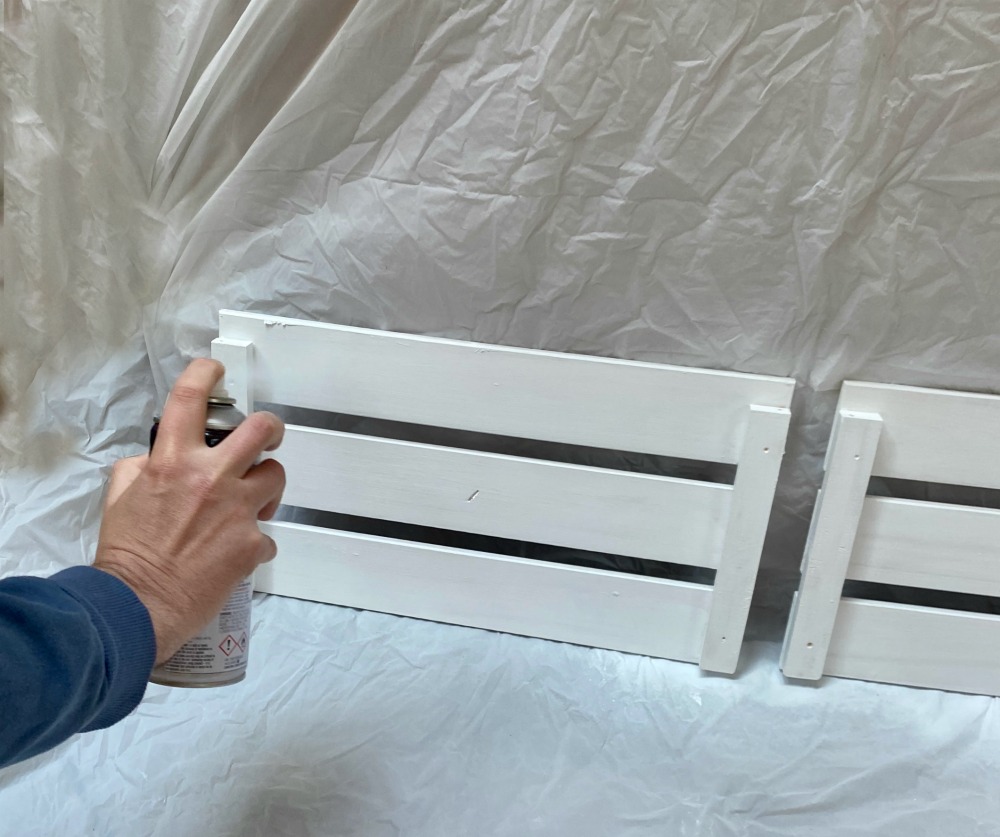 When the paint is dry, it's time to put the box together. Use an electric screwdriver if you have one, if not a regular screwdriver and some brute force will do!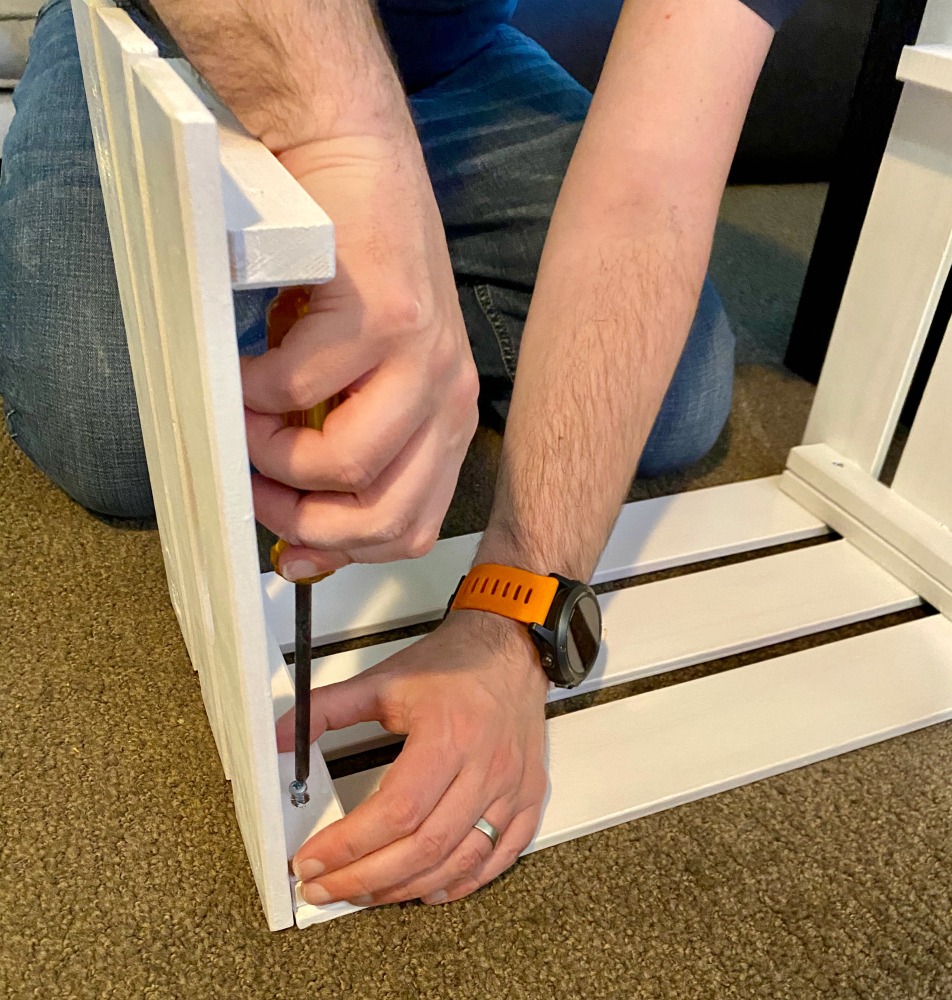 Give the toy box a once over and use the spray paint to do some last minute touch ups.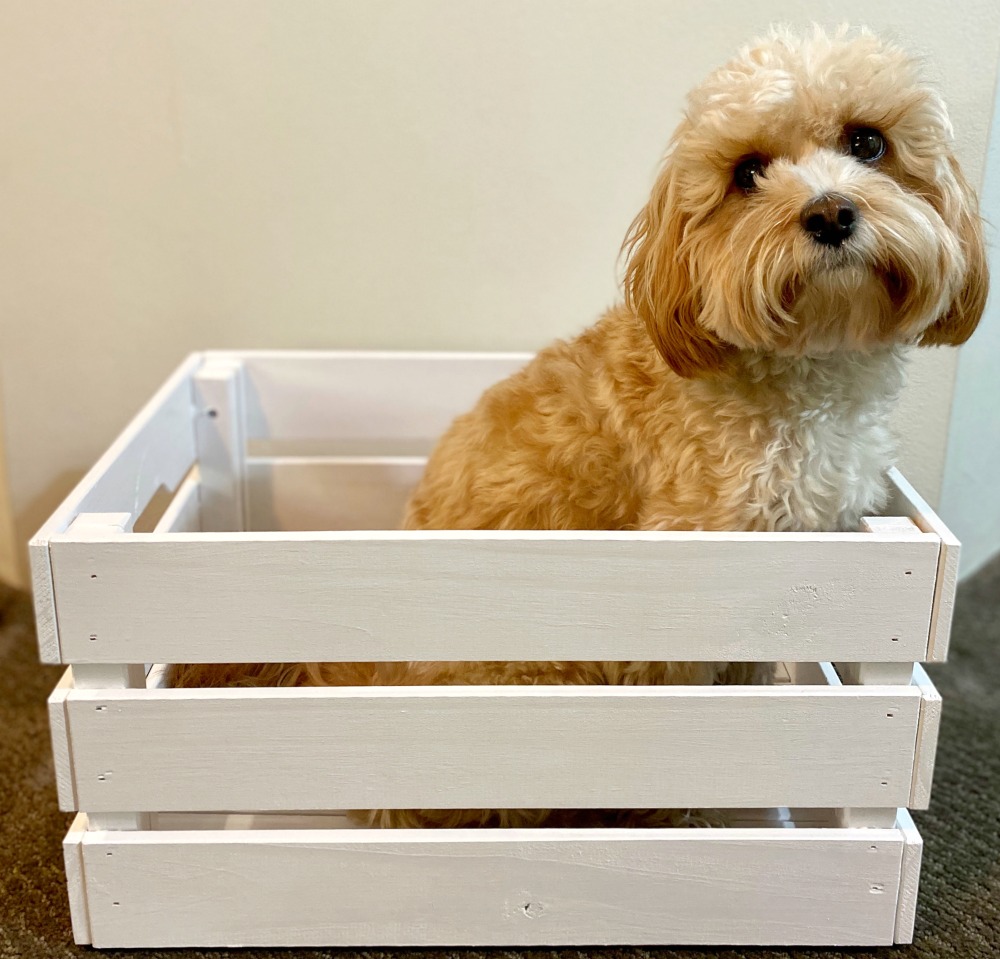 For best results, you'll need to prime the MDF letters on both sides too, ideally with two coats.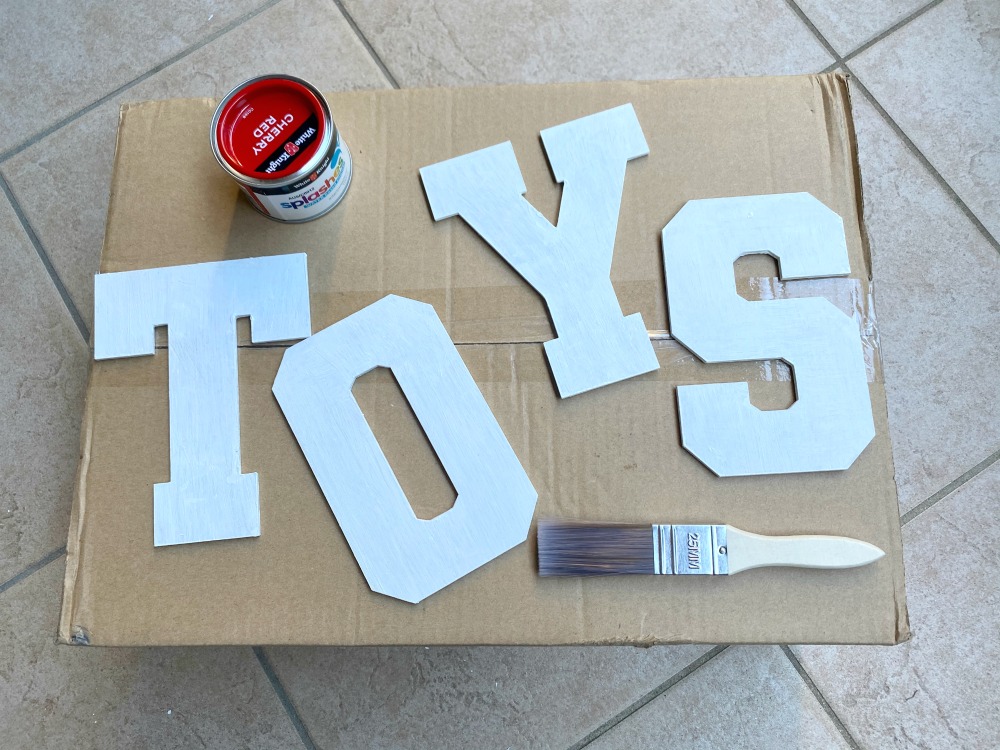 When the primer is dry, it's time to paint the letters. The enamel paint can be quite runny so for best results use a small roller, painting first one side of the letters and then the other, using a small brush to finish off the edges. Take care not to get any drips or drops of paint on the letters. For best results, give the letters two coats of paint.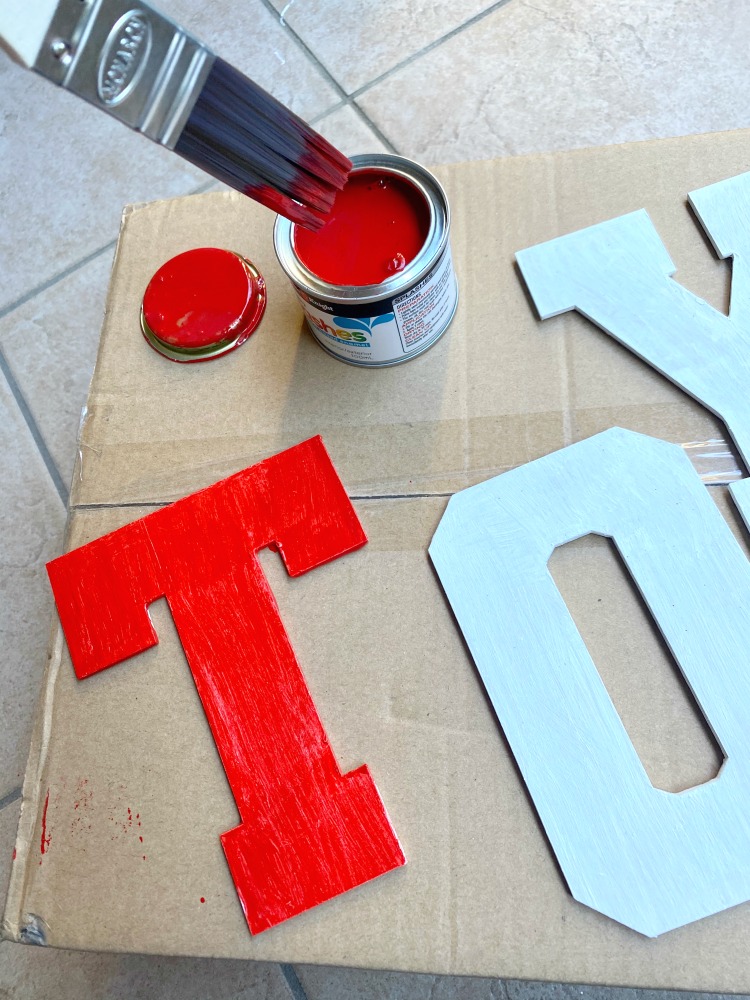 When the letters are dry, position them on the box and stick with wood glue. Lay the box on it's side and lay some paperbacks on the letters to help them stick.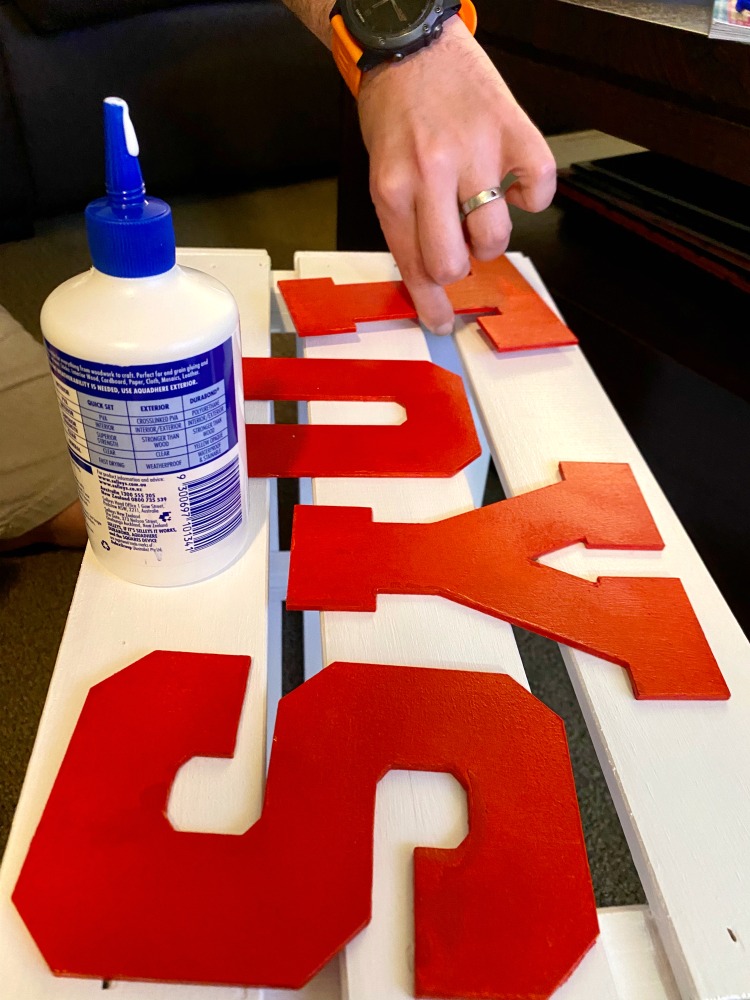 Apply the decals. We had 4 so we put 2 on the front and 1 on each side.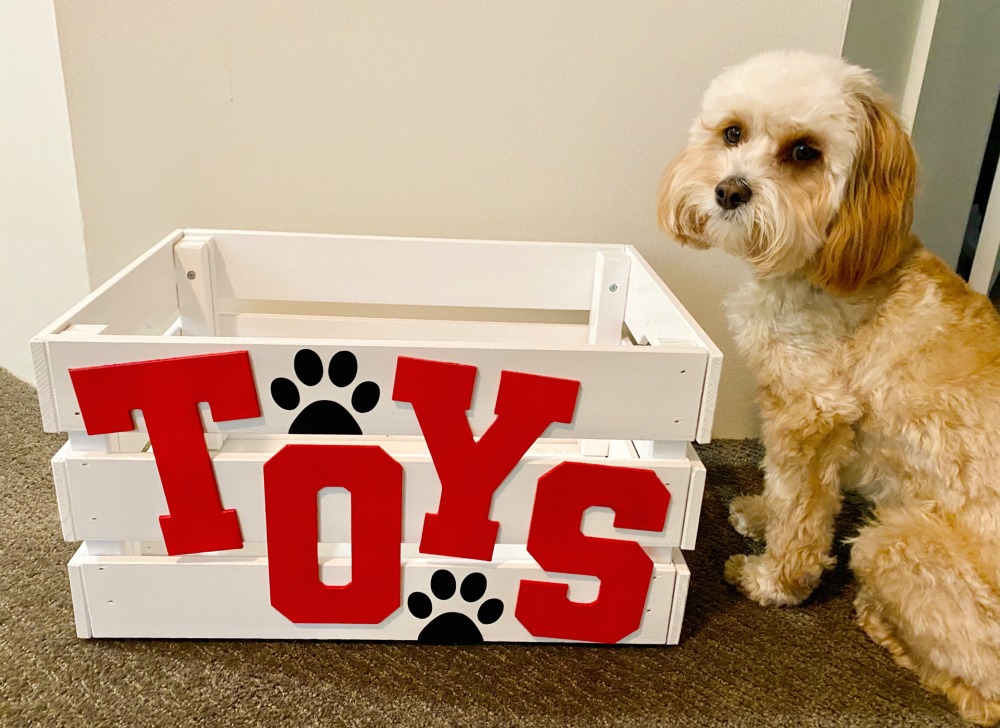 Fill your box with toys and let the games begin!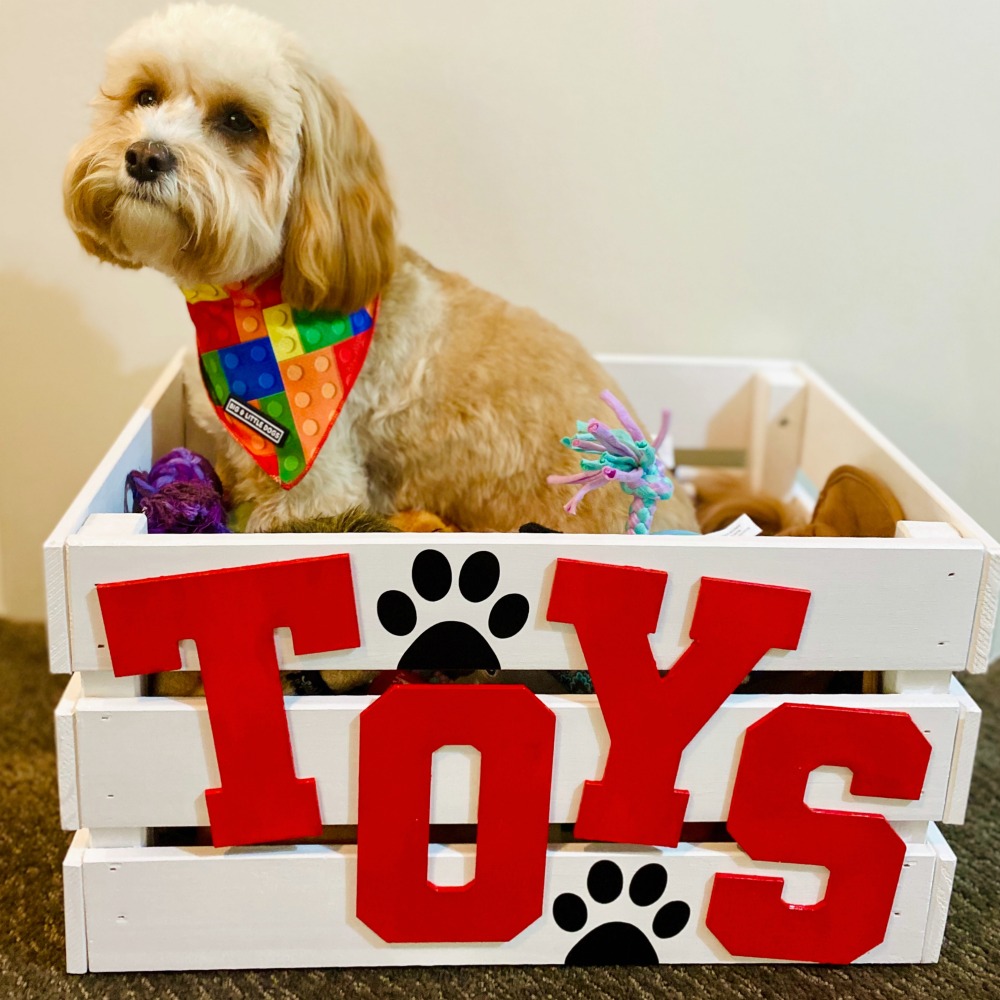 Want to have a go yourself? Pin this for later!