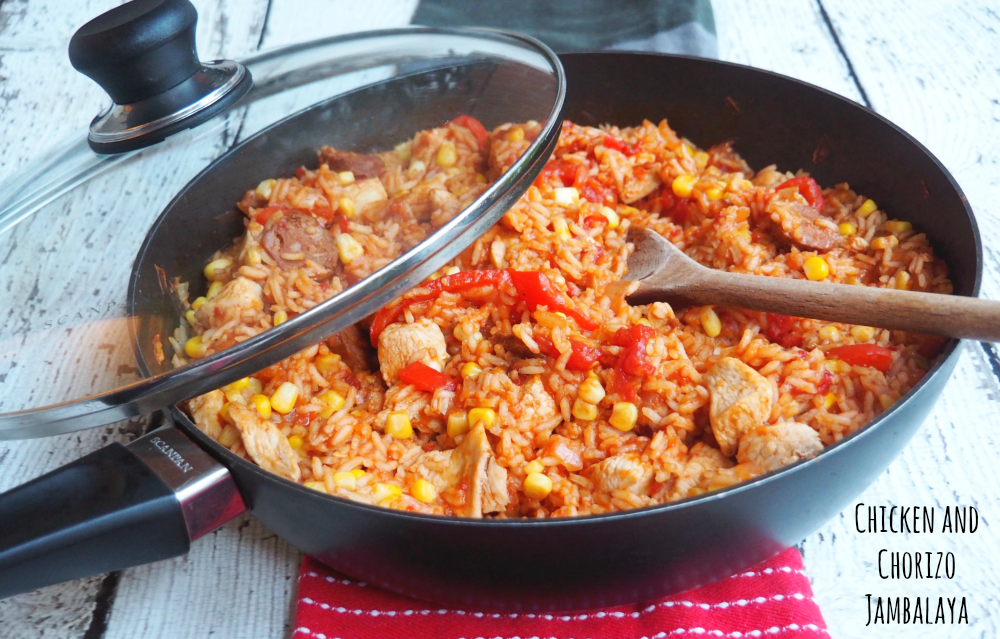 This one-pan wonder is spicy, hearty and full of flavour.
I've abided by some of the rules of a traditional jambalaya by including sausages (isn't everything better with chorizo?!) some veggies although I did skip the seafood and used chicken instead.
I also broke the Cajun foodie trinity of onion, capsicum and celery, passing on the latter. I call that artistic licence and marrying someone who hates celery!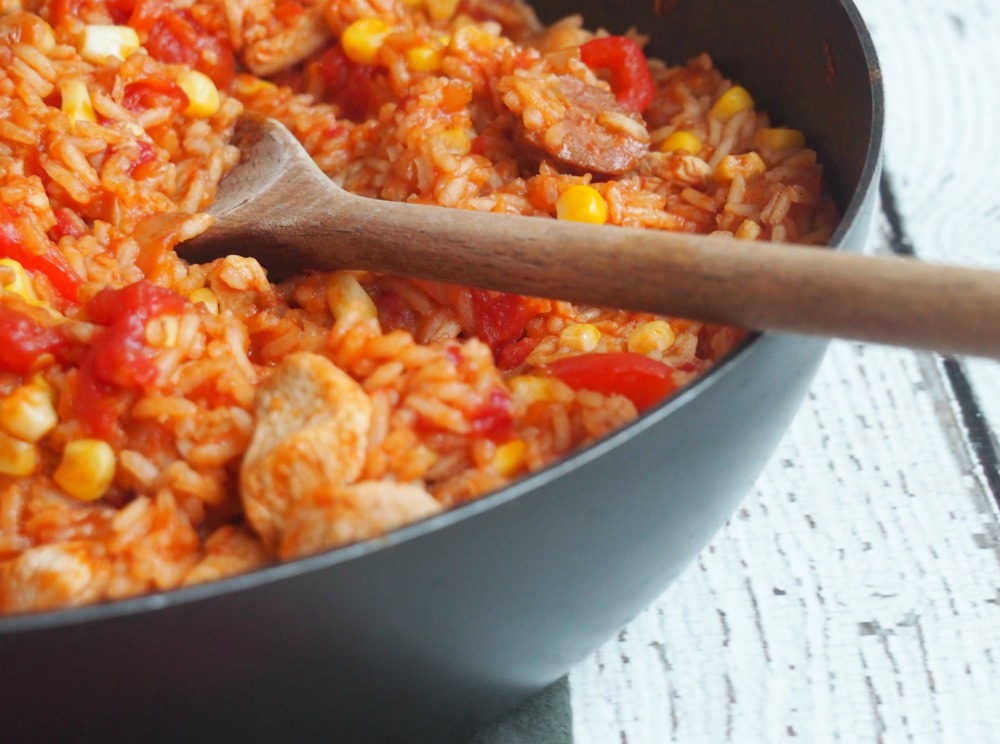 Rules aside, apart from the fact that you'll need a large frying pan with a lid to make it, this dish requires minimum prep and little attention, apart from the occasional stir once it's on the stove. It's super easy and super delicious. It really is a one-pot wonder!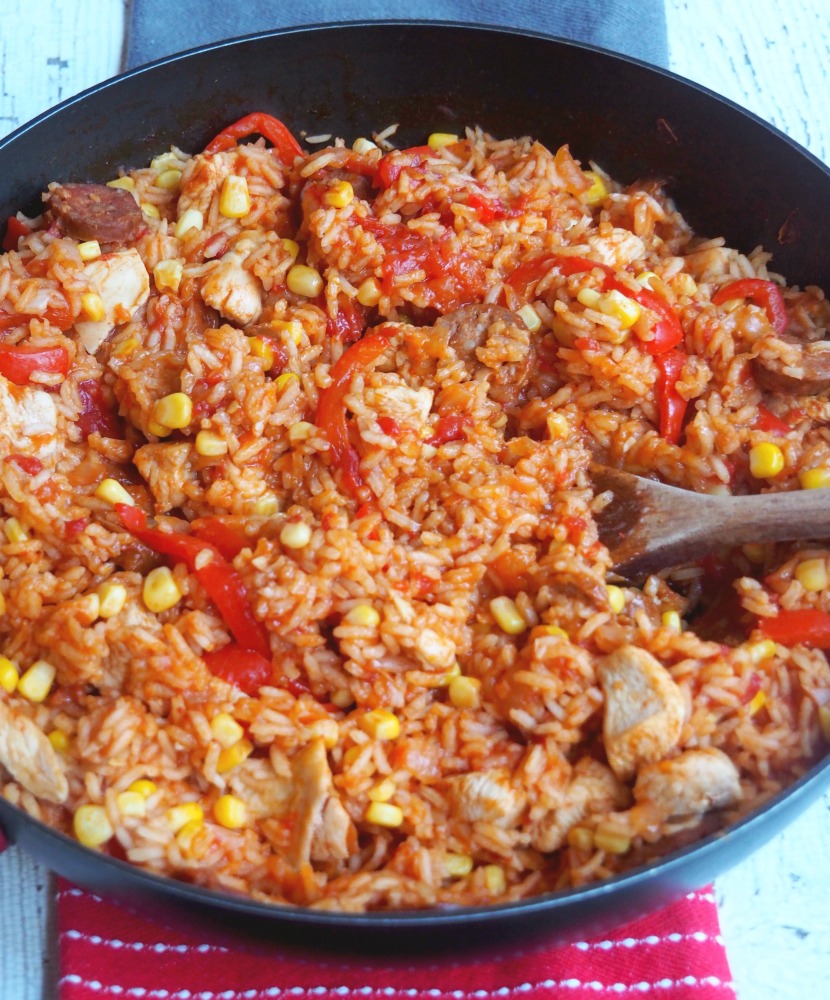 Anything cajun and spicy is always going to be a hit in this house but if you don't think spicy is nicey, go easy on the paprika and skip the chilli flakes altogether.
Do you believe that everything is better with chorizo? How do you feel about celery?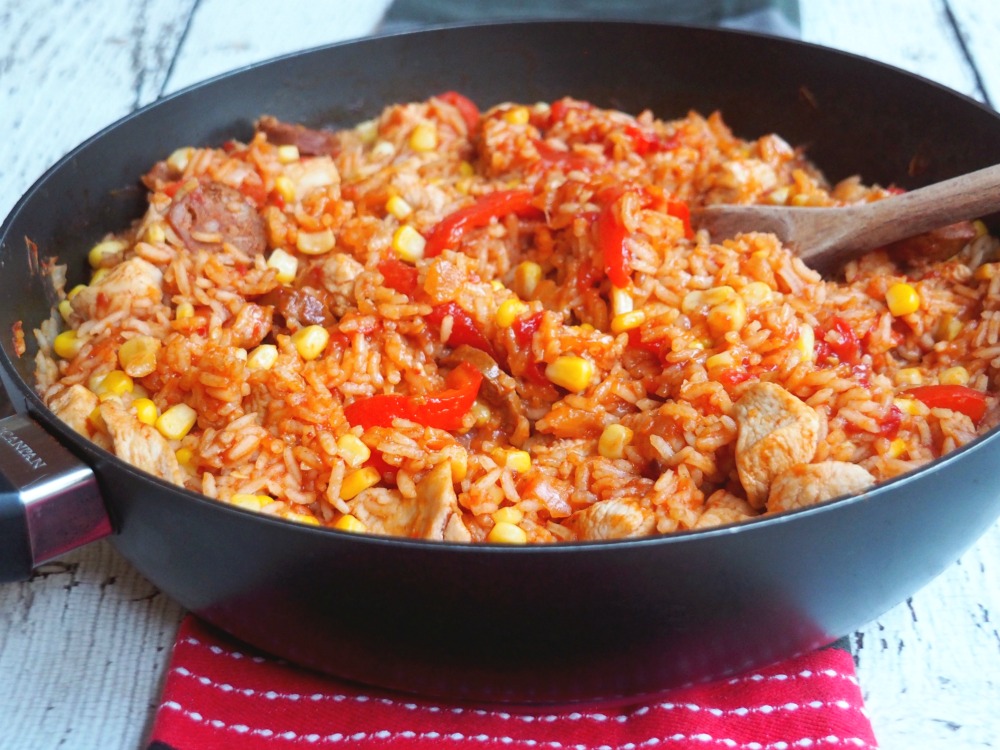 Ingredients
1 tablespoon olive oil
2 chicken breasts, cut into chunks
1 onion, finely chopped
1 red capsicum, sliced
2 garlic cloves, crushed
125g chorizo, sliced
1 tablespoon Cajun seasoning
1 /2 teaspoon paprika
1/2 teaspoon chilli flakes
250g long grain rice
400g can plum tomatoes
500ml chicken stock
1 can sweetcorn, drained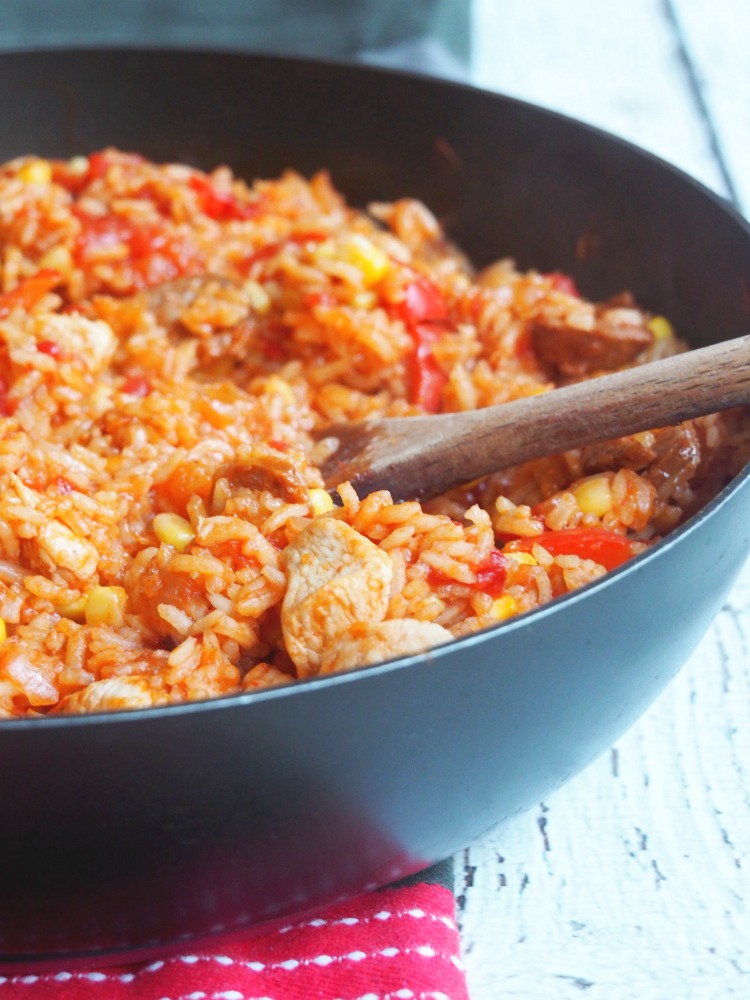 How to
Heat oil in a large frying pan and sear chicken until sealed and golden. Set aside.
Add the onion to the pan and cook for about 5 minutes or until softened.
Add the capsicum, garlic, chorizo and spices and cook for 5 minutes.
Add the rice, tomatoes and stock and return the chicken to the pan.
Place the lid on the pan and simmer for 25 minutes, stirring occasionally. If the mixture is getting too dry add a little more stock or water.
Add the corn and cook for 5 minutes until the rice is tender and the corn is heated through. Serve immediately.