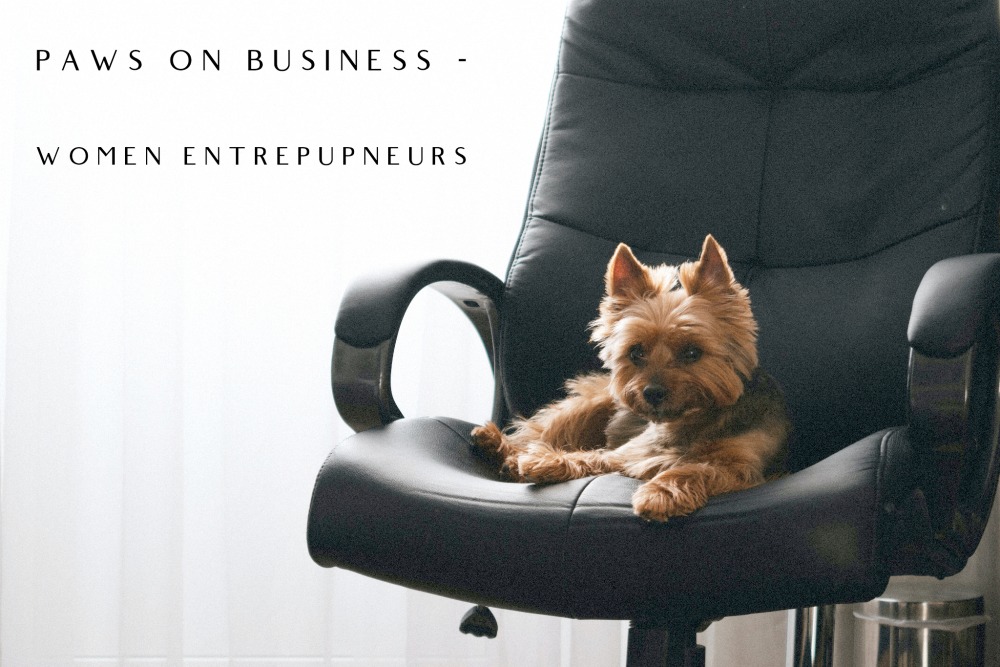 entrepupneur
(noun)
– someone who sets up a dog related business, takes on financial risk and works their butt off in the hope of profit.
Well peeps, it's the first Paws on Business meeting of the year and there's a fresh, new format for 2021. This year, I'll be introducing the entrepupneurs and their brands one at a time so you can fully appreciate the pawsome!
I'm extremely excited that Emma from Furfresh is going to get the 2021 ball rolling because Teddy and I are huge fans of her work. Furfresh makes human grade dog food (and treats) that contain top notch, healthy and super fresh ingredients.
The proof isn't just in the eating of the Furfresh products, it's in the healthy tummies of the dogs who eat them! Teddy Roosevelt certainly gives Furfresh products his paw of approval!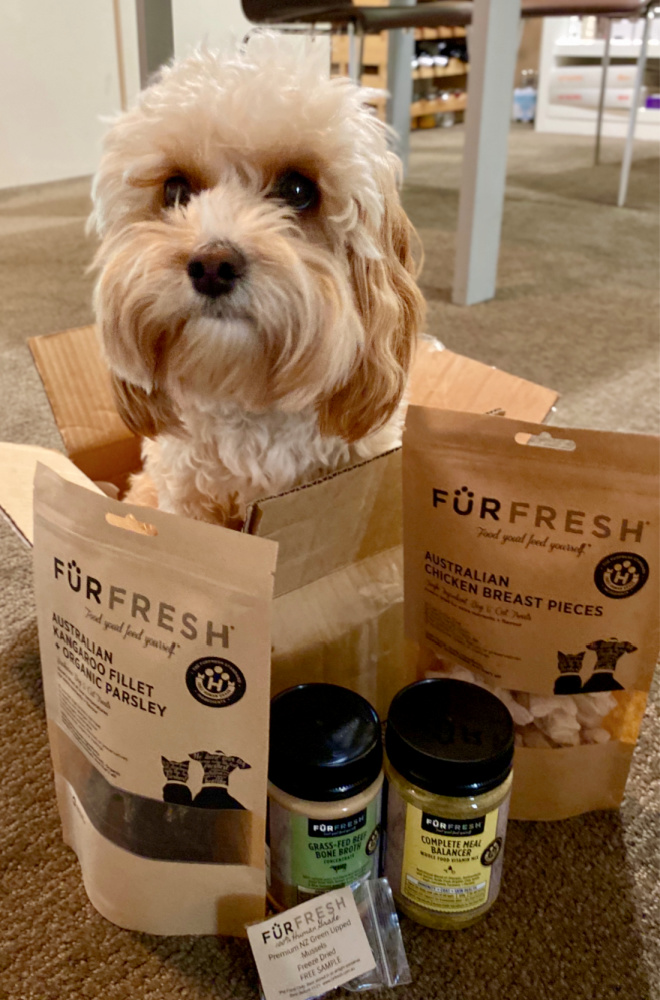 Tell us a bit about yourself and how you came to start FurFresh.
FurFresh for me is a combination of my two big passions – animals and food! I am a seriously obsessed foodie who is equally obsessed with animals of all kinds (well, perhaps with the exception of snakes. I'm working on it!).
Growing up I wanted to be a vet, I'd even completed my work experience with my very talented vet cousin. However, heading towards my HSC I grossly underestimated how much chemistry was needed to get into a Veterinary degree and I was realistic about that not quite being my strongpoint.
My professional background ended up being in marketing for consumer brands from natural beauty to food and appliances. I had built brands for these companies for 10 years and couldn't help but wonder if I could start a brand of my own.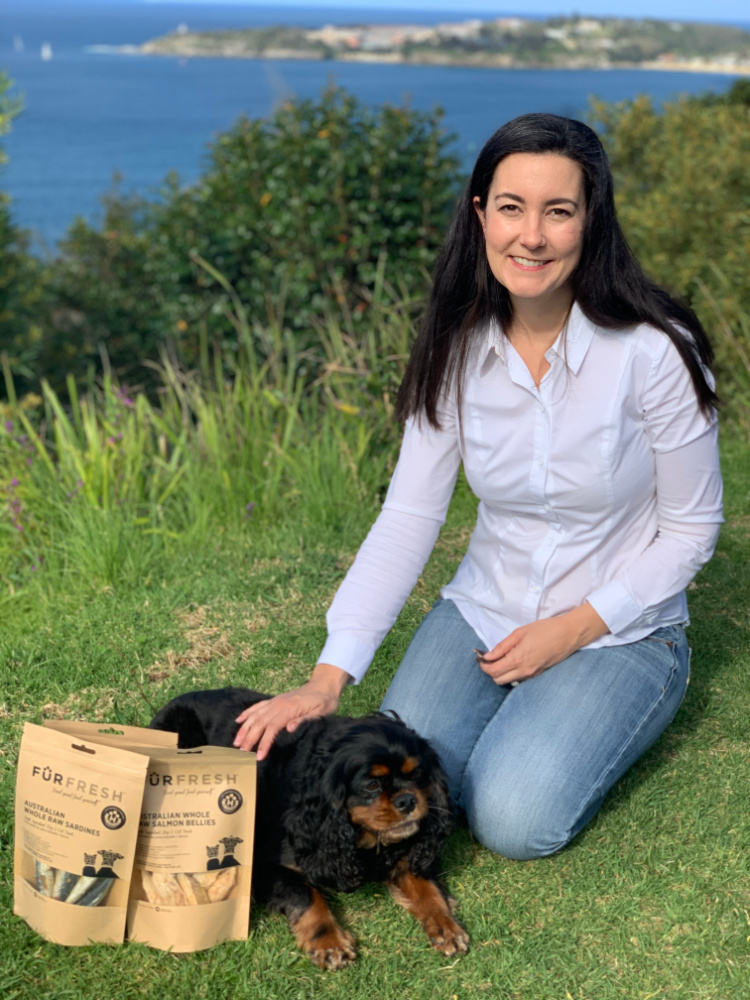 When was Furfresh born?
In 2015 I took the leap and decided to follow my passion and start FurFresh! In 2015, pet pawrents virtually had no choice but to make their own fresh food at home to truly know what was in there. There were some commercial options, but the ingredient sources weren't transparent, or of a standard that we as humans would consume.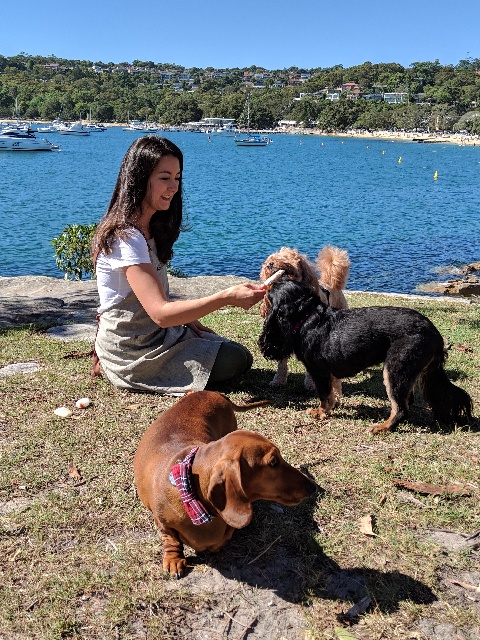 What was Furfresh's mission?
The mission for FurFresh was to make the freshest food possible out of real, whole food ingredients. It had to be biologically nutritious for dogs and cats (given my aforementioned chemistry weakness, I found Australia's best animal nutritionist to help here!), and only use ingredients from human food – no rendered meat meals, questionable meat and dodgy fillers to keep costs down.
And, it also had to be convenient. I knew firsthand how much mess and time it took to prep a dog's food as I literally started from my kitchen, making every single batch from hand! I estimate that over the years I have hand chopped about 4 tonne of fresh meat. It's quite the addition to the CV!
From there it grew and today I have a great online business and am stocked in Dogue, Petbarn and some fantastic vets and pet specialty stores. I also export on a small scale to China and Singapore.
It's pretty crazy to think back now to those early days of me hand making, hand delivering and doing everything else too. I feel that because of this, when I ask someone to do a job today in the business, I can confidently say that I am not asking them to do anything I haven't done myself.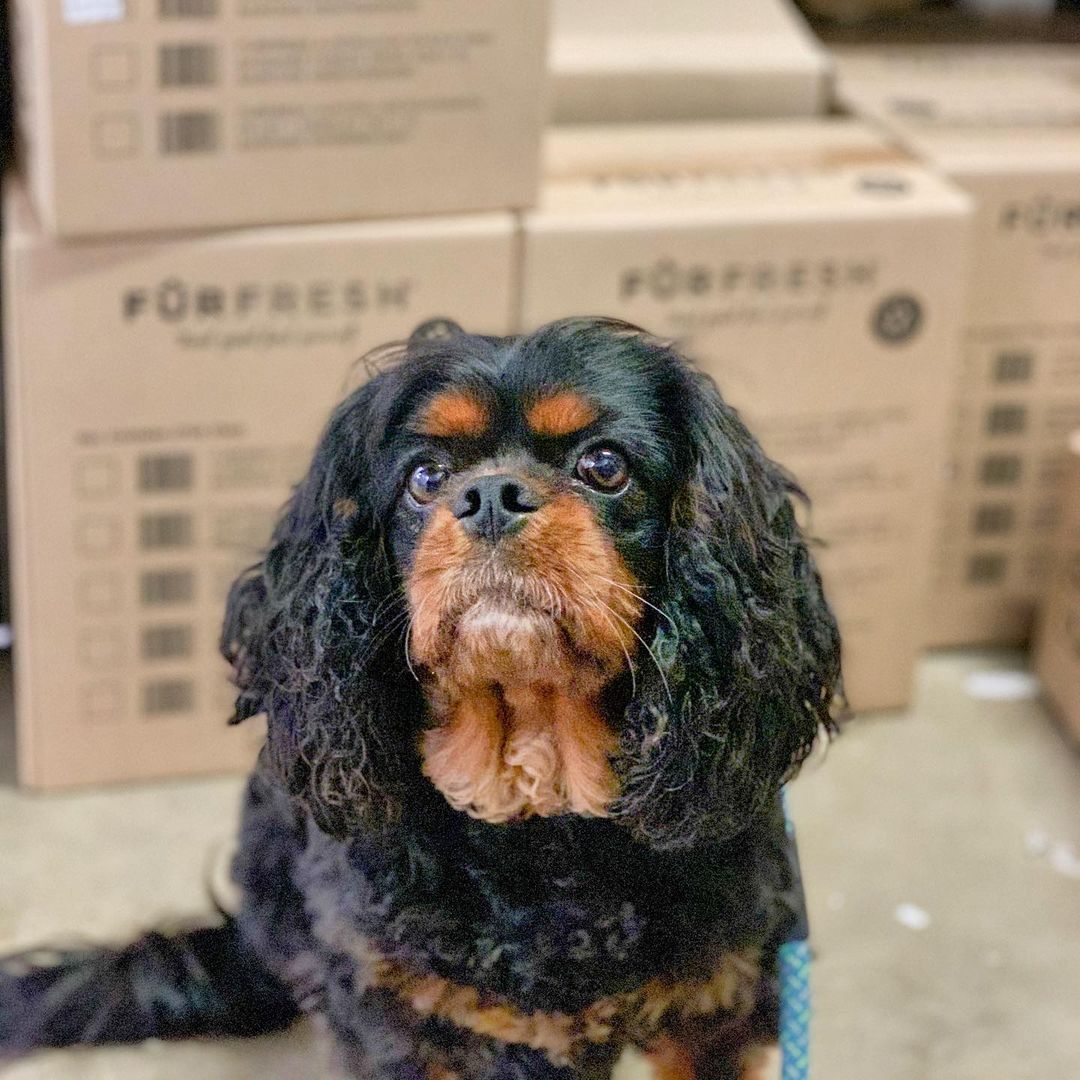 Tell us about your products.
FurFresh is really driven by a promise to produce food for dogs and cats that's the same quality as the food we feed our human selves. In fact, when I think about what I want my products to be or look like, I actually never look at what's out there in pet food, I always look to human food.
It's hugely important for me, and in turn my customers, to look into the bowl and say 'oh wow, I can see that's a piece of chicken breast, or a pea, or a whole sardine'. It makes you feel reassured that you know what's in the food, because you can actually see it.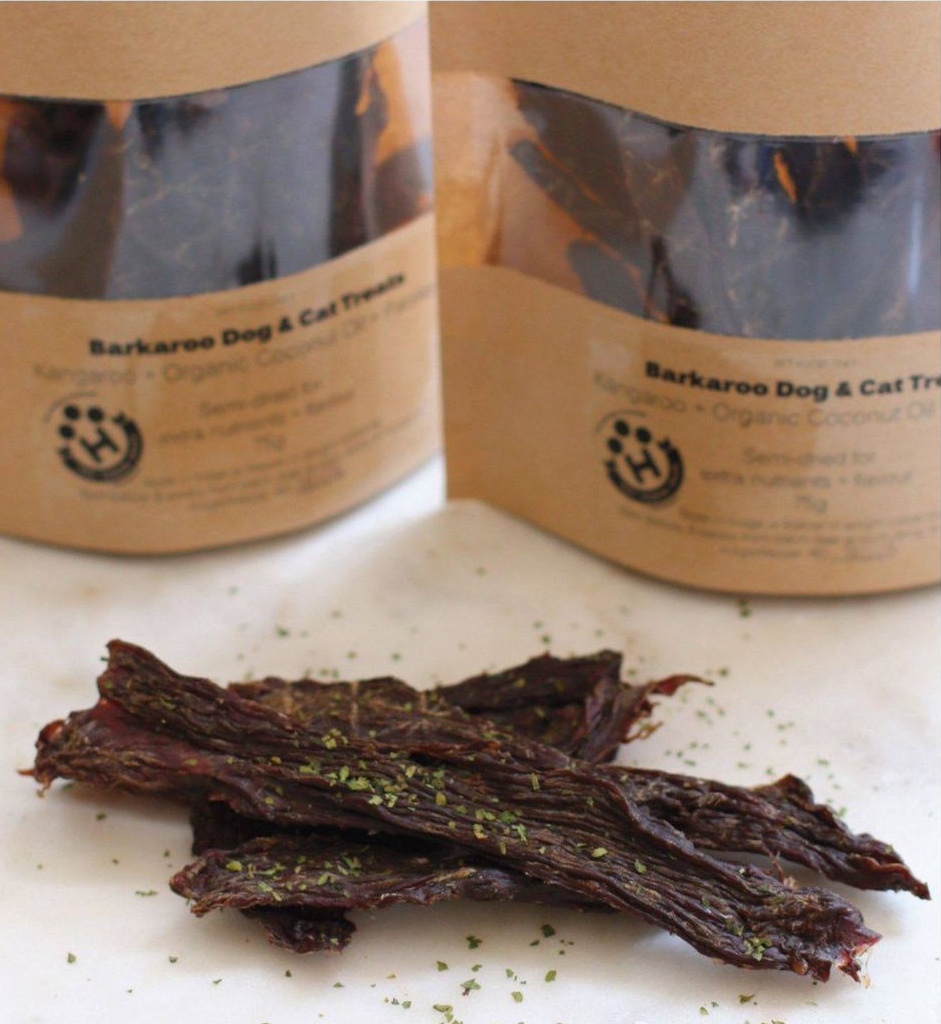 It's not all entirely aesthetic though, there's a very deep-seated belief in FurFresh that the health of your dog or cat is in our hands and what we put into their bowls. I can't tell you how many stories I have of dogs and cats with huge health problems that have switched from heavily processed kibble to raw (and even just switching the treats makes a difference!) that are totally different animals. It's all about the food we feed!
In the range I have the raw frozen food, that customers can serve raw or quickly pan fry. I have a line of 5 treats that are all whole ingredients – whole freeze dried sardines, salmon bellies etc. They look amazing (despite being a bit whiffy!) I also have gut-loving bone broth and a whole food meal balancer topper for those who make their own food at home.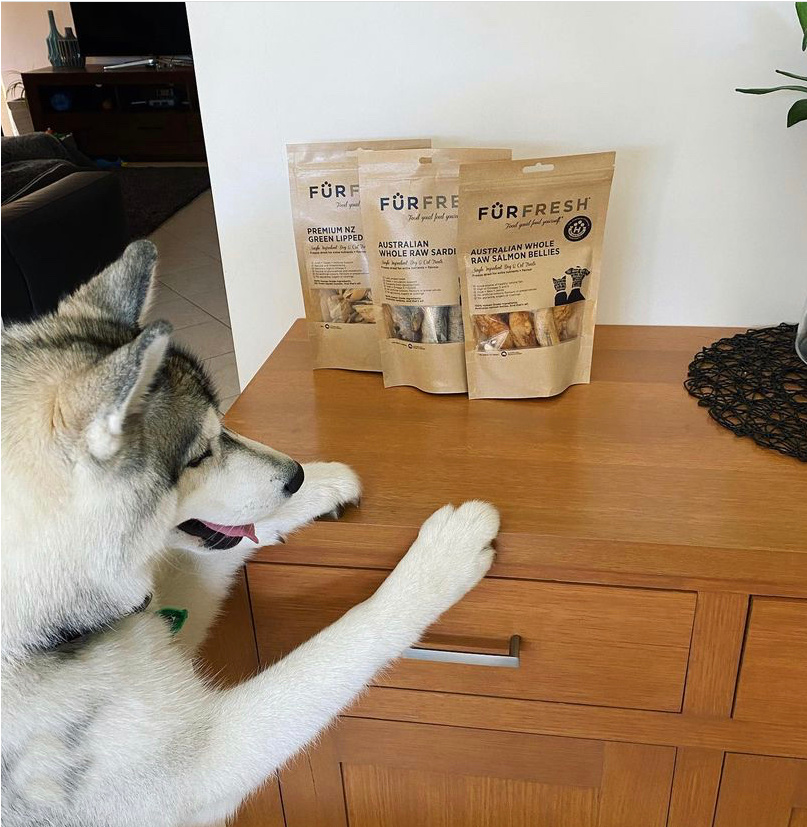 Tell us about the pet that inspired FurFresh (if there is one.)
There are actually a few puppers that really were the inspiration for FurFresh. Firstly, my gorgeous family dog, Samuel Benson, who has crossed the rainbow bridge. Every time I look at one of my meals I am reminded about the difference in his energy and digestive health when we fed him a homemade meal versus the canned variety that we thought was gourmet. I retrospectively feel so guilty for feeding him the latter, I must say! Back then, I didn't know any better and this too drives me to ensure that I'm putting amazing fresh food out there.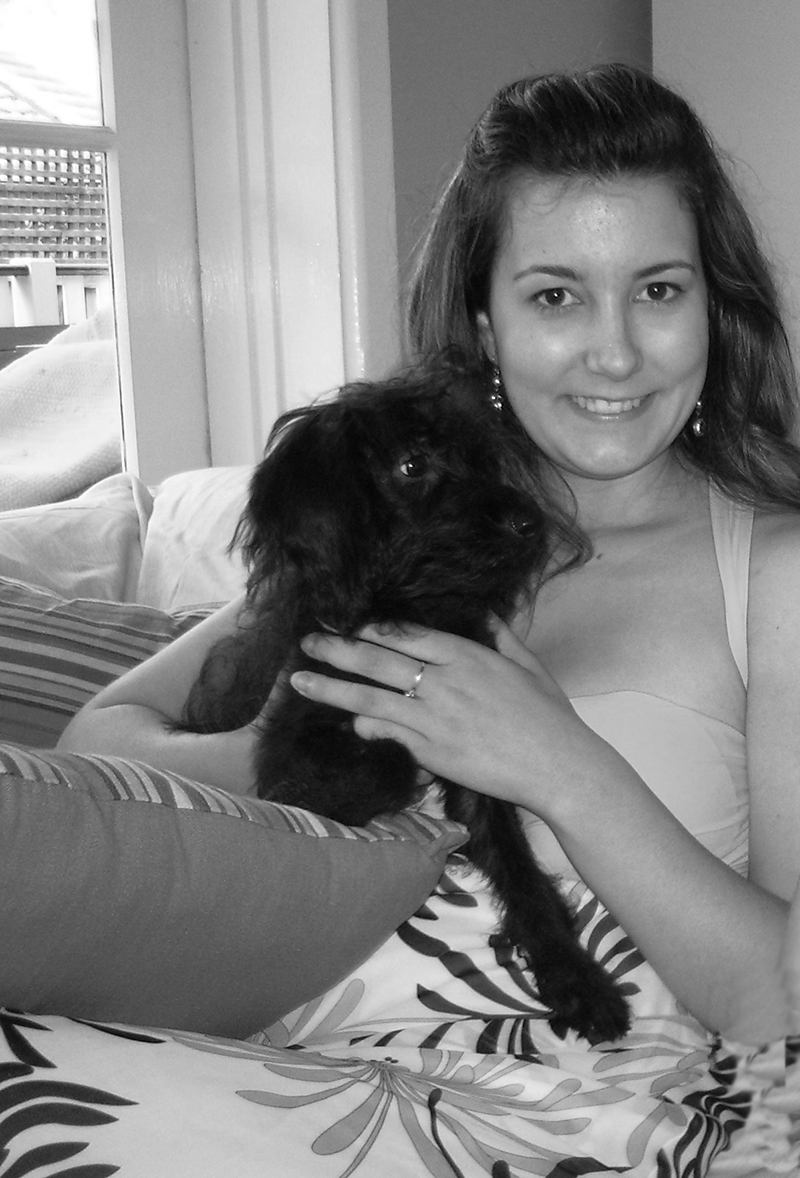 And then there are the dogs (and their owners!) who were open about their stories of a great range of food related health issues. Stories of dogs that had been absolutely fine on raw meat as a puppy at their breeders, to being fed kibble, and then losing the ability to tolerate any fresh meat whether raw or cooked of any protein completely.
Stories of owners who'd spend hundred of dollars a month at the groomers or vets getting their dogs glands cleared that have made a simple diet change and voila! It's all sorting itself out naturally. These are the stories that keep me going, even when I think I'm made to. The power of species appropriate whole foods to dramatically change health is incredible, and I'm thrilled to be able to contribute to that.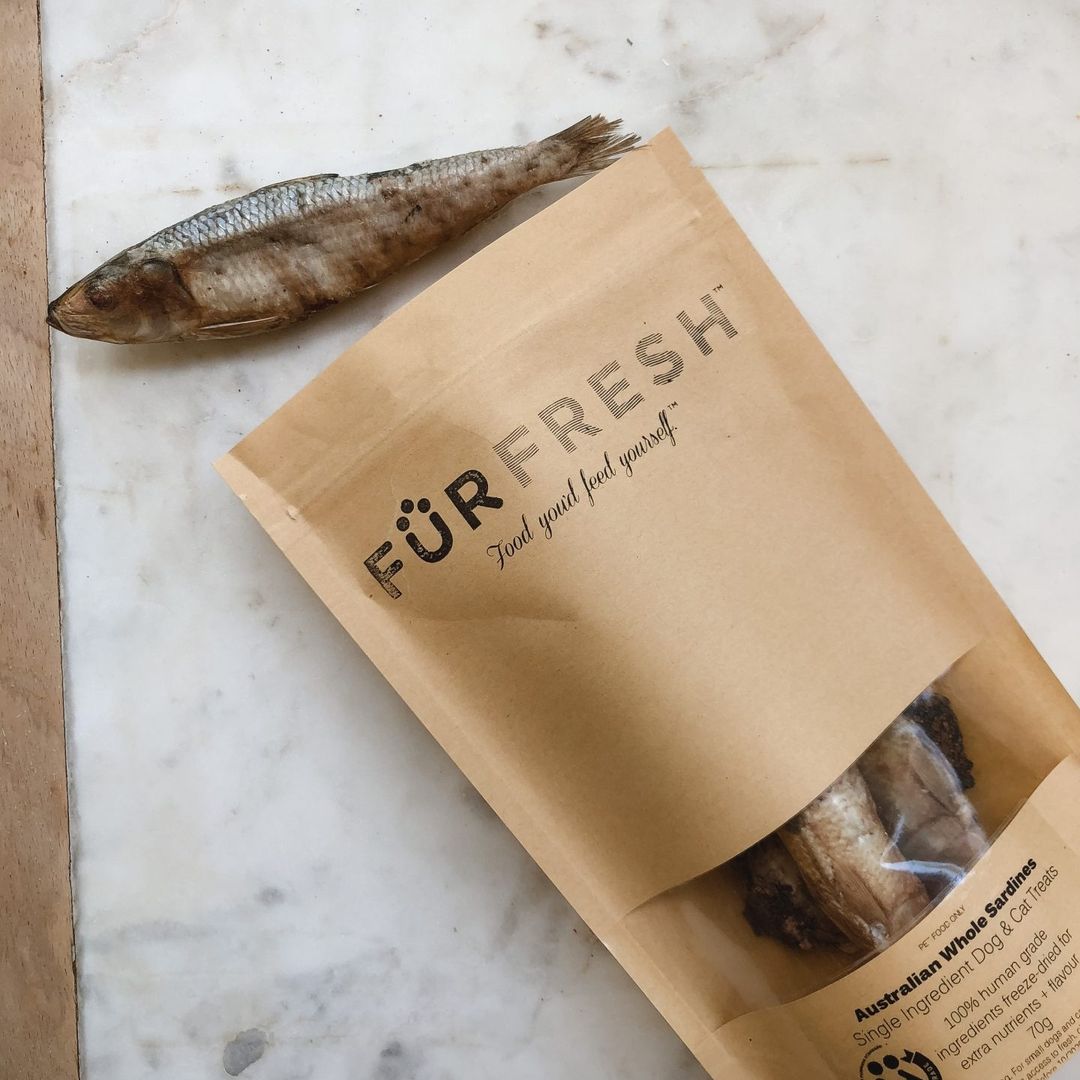 What's next for FurFresh?
So much! I feel that only in the last 12-18 months has the brand 'grown up' if you like out of our puppy stage. We're still not fully grown by any means, but we've got big plans to become a lot more accessible throughout Australia (and more parts of Asia) and have some very excited launches planned (but if I say much more, I'll be sent to the dog house).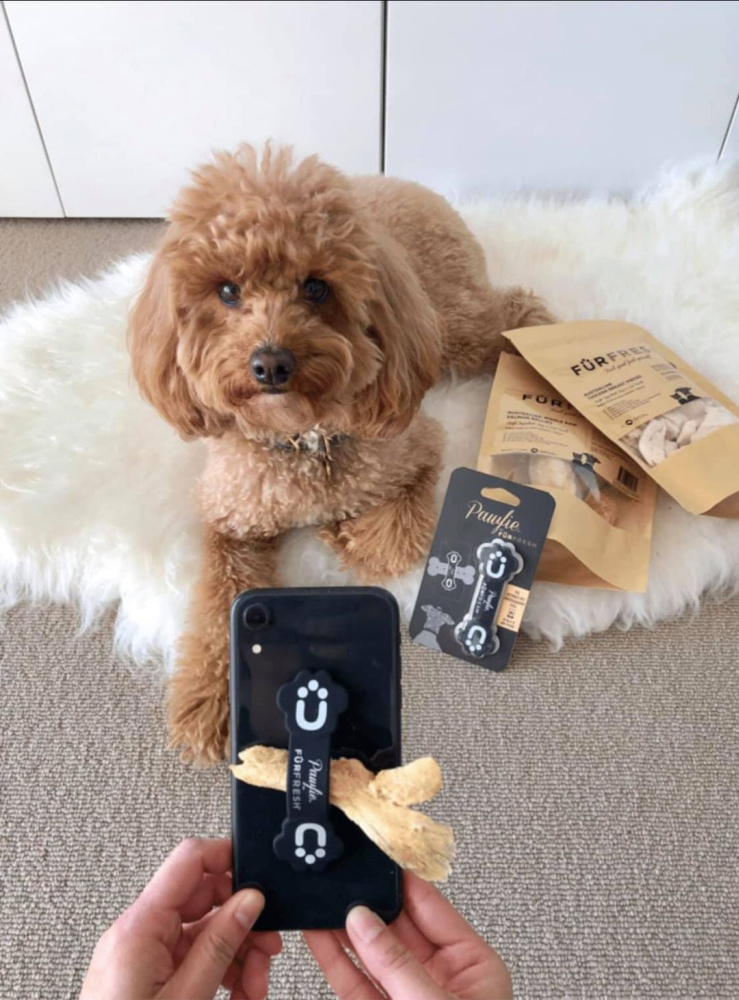 Who or what inspires you? What are your passions?
Find Furfresh on the web