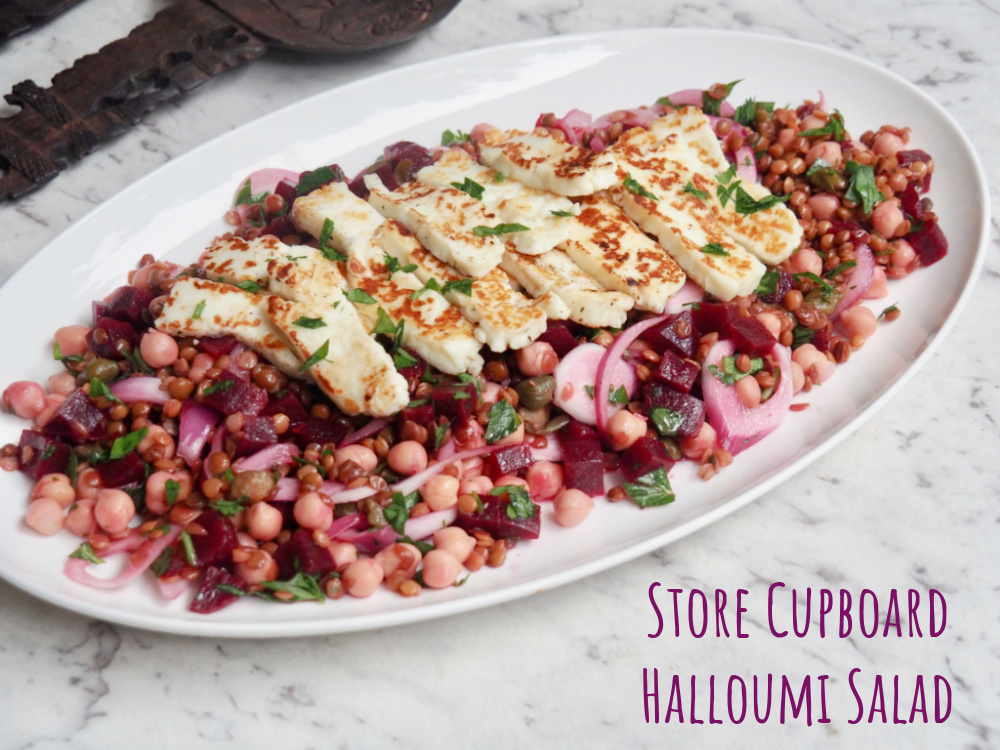 Top a few pantry ingredients with some halloumi and some quick homemade pickled onions for a quick, easy and totally delicious salad.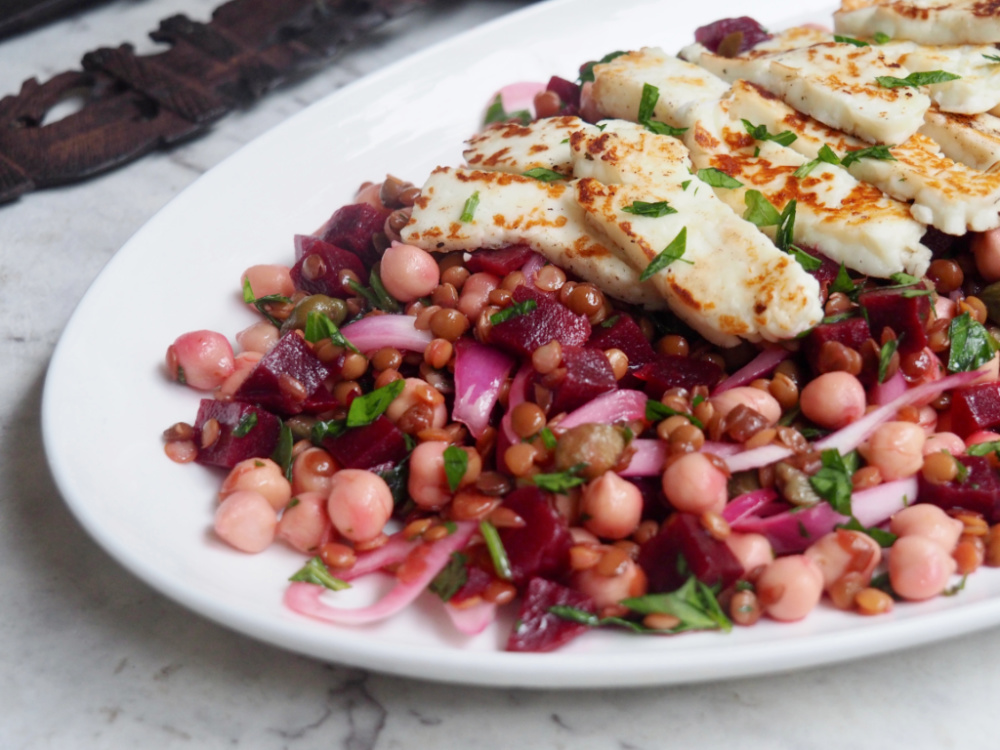 This year I really want to make friends with salad. I know I say that every year but this year I really mean it. Coming from the UK, both David and I grew up with salad that would consist of lettuce, cucumber, tomato and maybe some beetroot if you were lucky. Old habits are hard to break!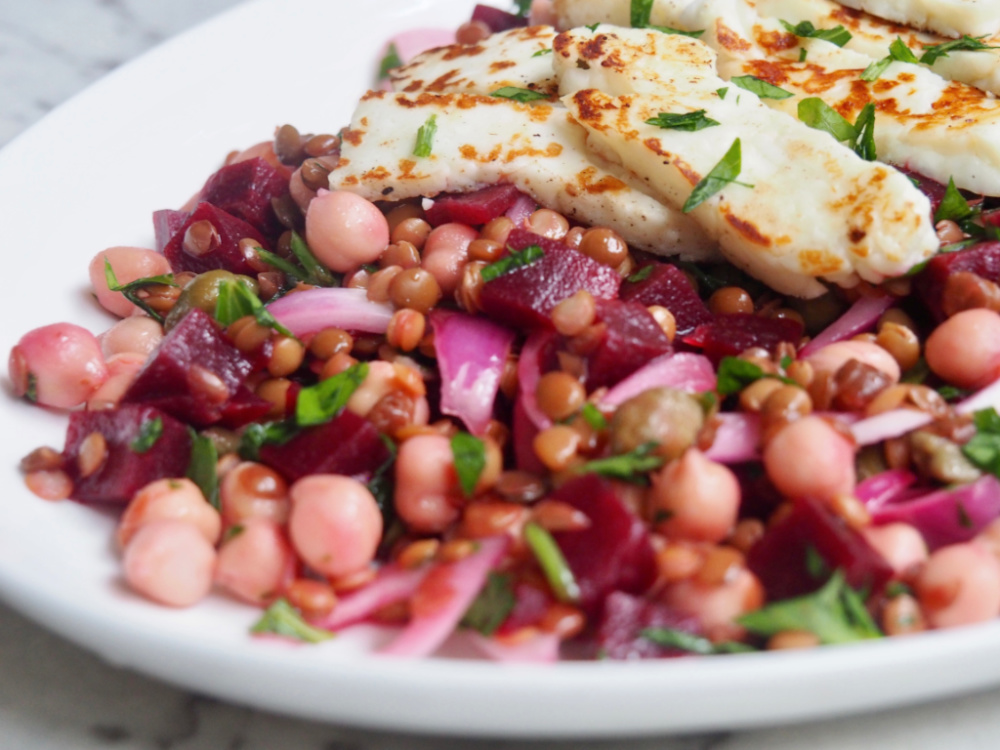 However, I'm pleased to report that this salad has been on high rotation at our place because it literally takes a few minutes to throw together, it's super yum and it's budget friendly too.
I love that it uses mostly pantry staples because it's one of those delicious dishes you can throw together when you have as little food in the fridge as you do time on your hands.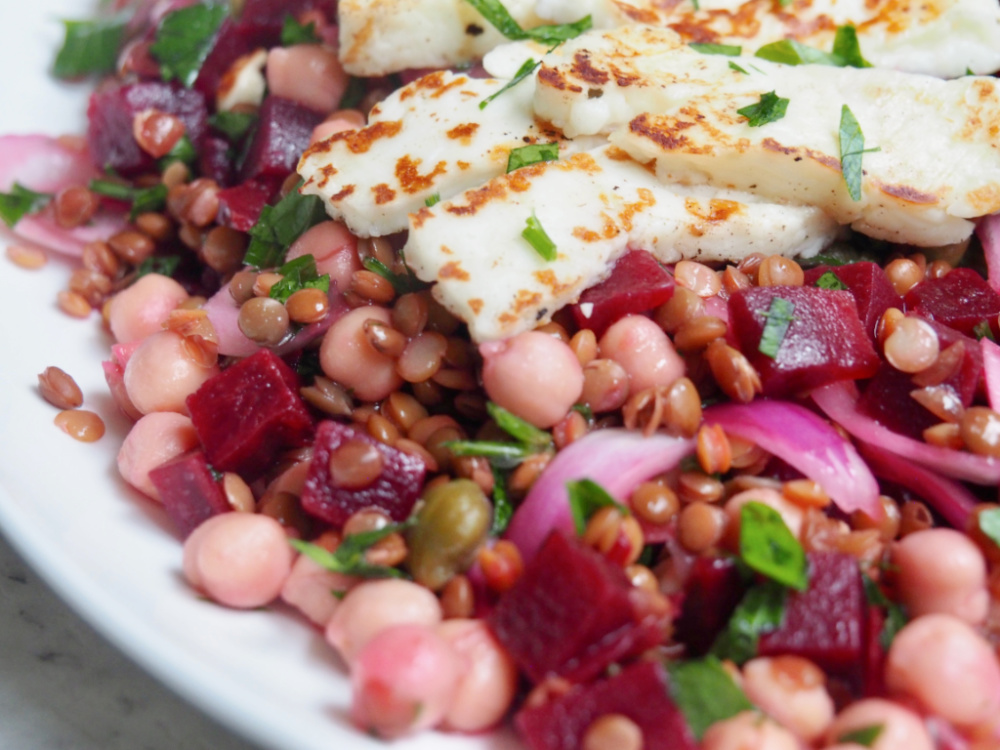 Of course, if you want to add some salad greens, knock yourself out and lay the salad on a bed of spinach and/or rocket for a colour and nutrient boost!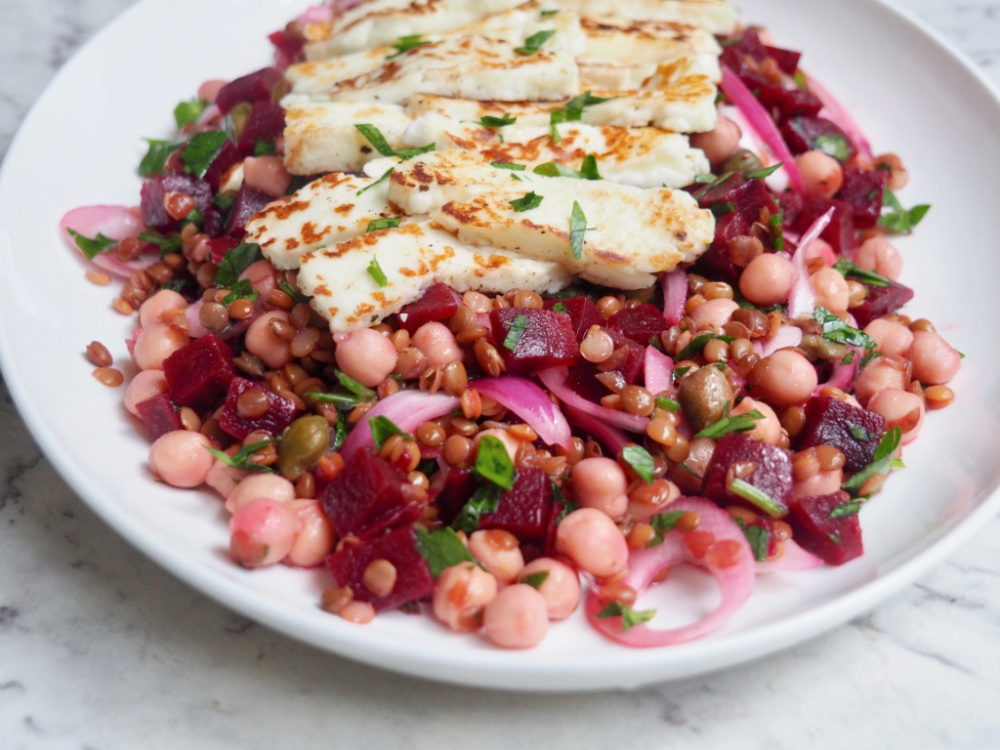 This salad would go great with any protein but let's face it, everything is better with halloumi.
What are your store cupboard staples? Are you a fan of halloumi too?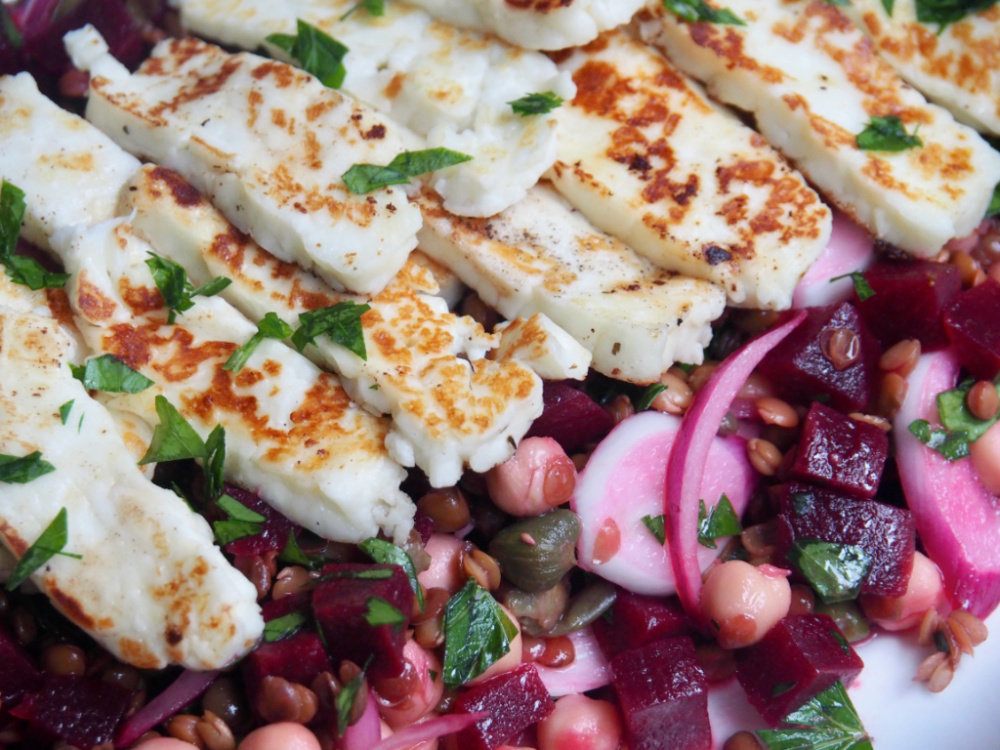 Ingredients
2 lemons
1 red onion, finely sliced
3 tablespoons extra virgin olive oil
3 tablespoons capers, roughly chopped
400g can chickpeas, rinsed and drained
400g can lentils, rinsed and drained
450g diced beetroot, drained
50g parsley, roughly chopped
250g halloumi, thickly sliced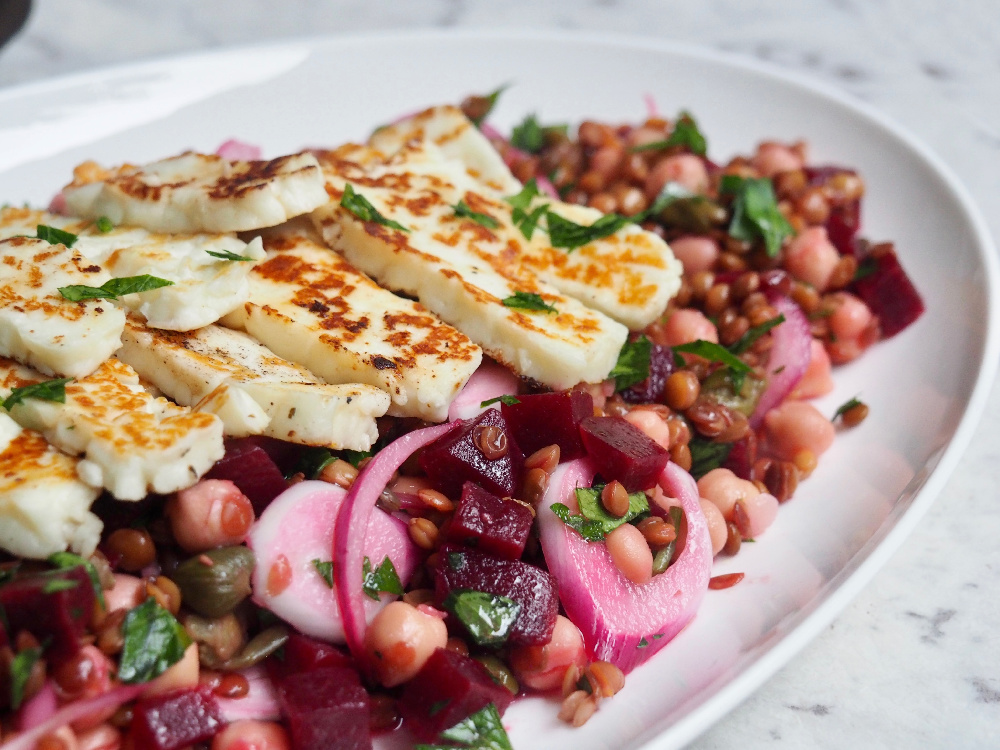 How to
Squeeze the juice of 1 of the lemons into a small bowl and add the sliced onion and a pinch of salt. Set aside to pickle slightly.
Squeeze the juice of the other lemon into a small jar or jug, add the olive oil and the capers and a pinch of salt. Mix well.
Combine the drained chickpeas and lentils in a large bowl then toss with the dressing and stir through the parsley, beetroot and pickled onion, including the juice.
Arrange the salad on a large platter.
Heat a frying pan over a medium heat and fry the halloumi for 1-2 minutes on each side until golden. Place on top of the salad and serve!