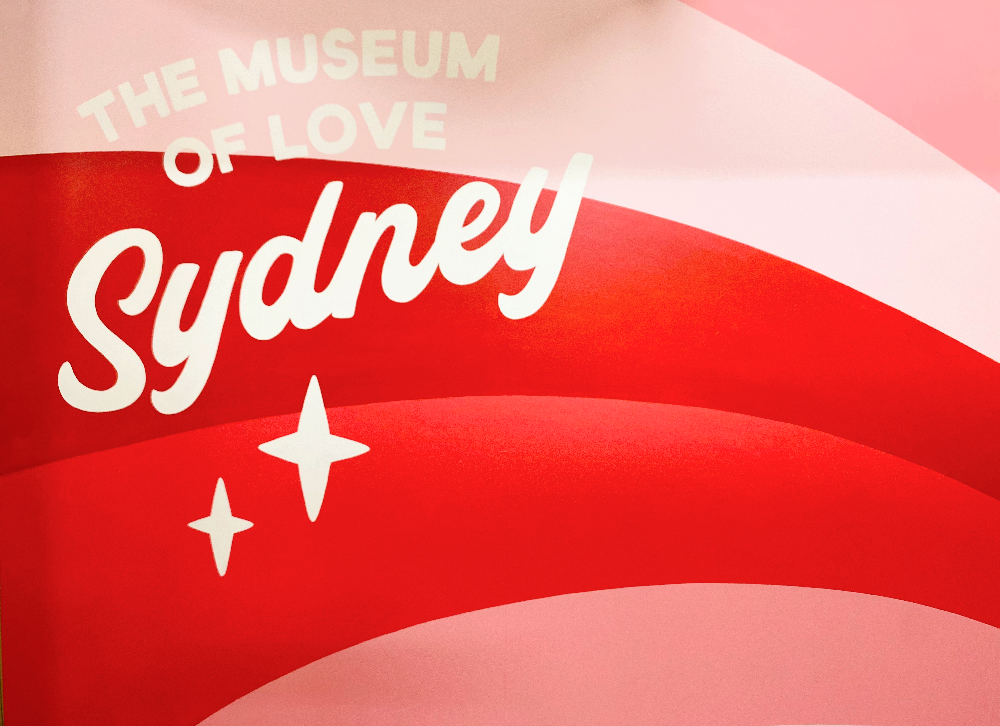 The Museum of Love has come to town and with 30 fun, colourful, love inspired rooms, there's a lot to love!
The Museum of Love comes from the husband and wife team Allison Jones and Paul Matthews who brought us Sugar Republic. Remember the lolly themed exhibition where all your sweet dreams came true?
Allison says "After being closed for 15 months due to COVID restrictions we are beyond excited to be opening our doors and bringing all the joy again. Sydney has welcomed us with open arms and we're returning the love!"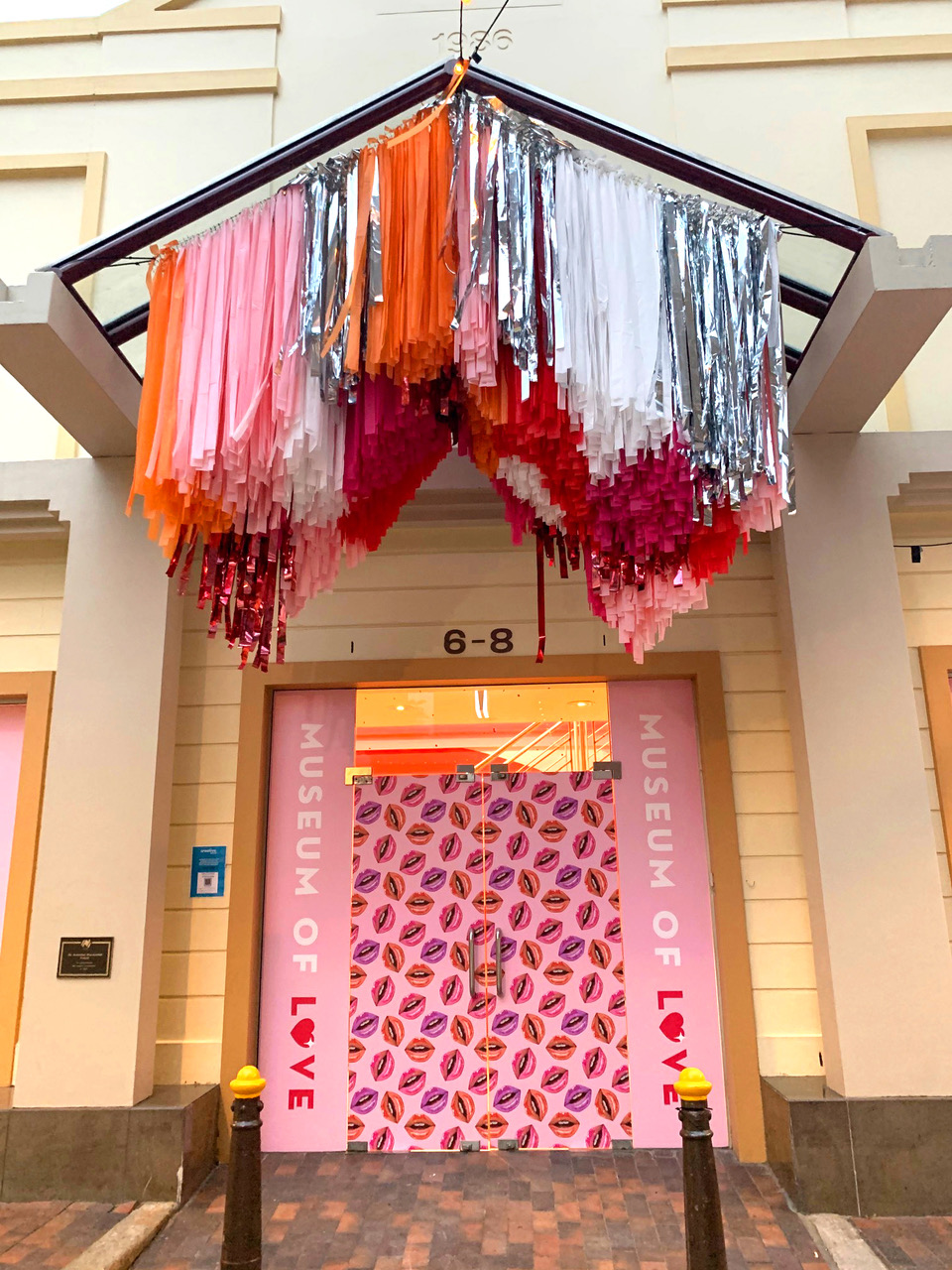 The Museum of Love has the couple's colourful and creative stamp all over it – among all the love stuff, expect confetti showers, a ball pit and my personal favourite a Teddy Bear Tunnel O' Love.
Fun fact: More than 250 teddy bears were used to make the tunnel and all are all pre-loved from op shops. When the installation comes to an end (sob!) they'll all be donated back to charity shops! How's that for giving back?!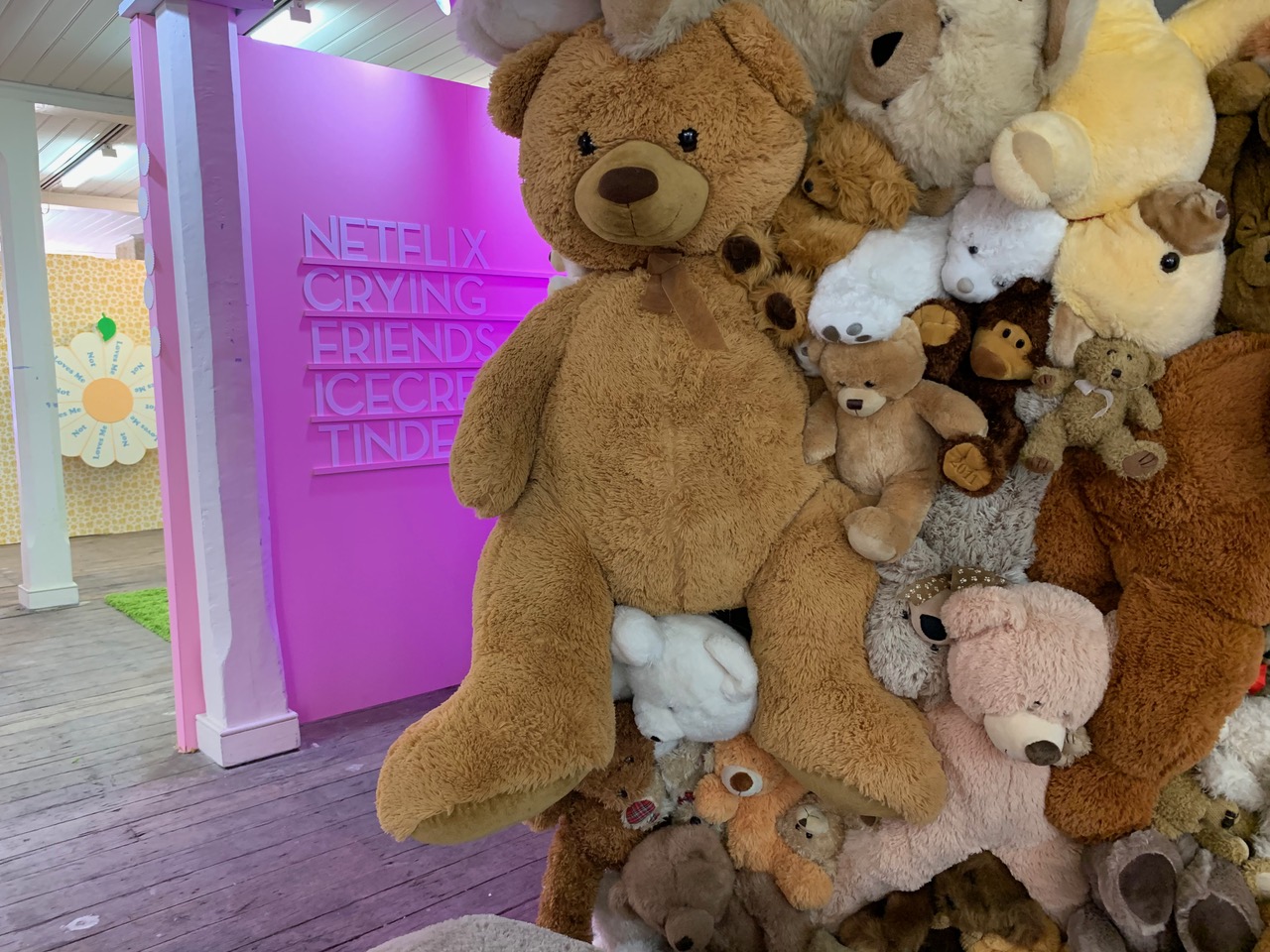 The Museum of Love has been a labour of love for Allison and Paul, who have painstakingly transformed three levels of a heritage listed warehouse into a complete love fest with more instagrammable backdrops and immersive art installations than you can shake a stick at.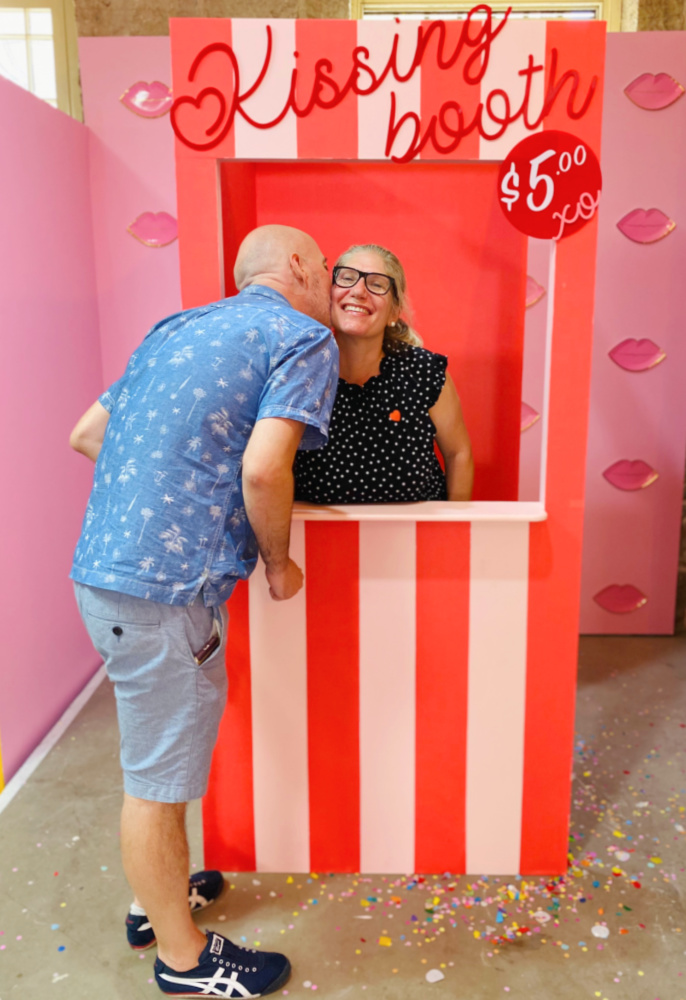 The creative duo don't just dream up the ideas, they bring them to life and their attention to detail is sharper than Cupid's arrow. Even the background music is on point! We were definitely feeling the love when we immersed ourself in the museum last week.
The Museum of Love is a museum but not as you know it. It is designed in such a way so visitors are invited not just to look at the installations but be part of them, I mean, haven't you always wanted to jump out of a life size wedding cake?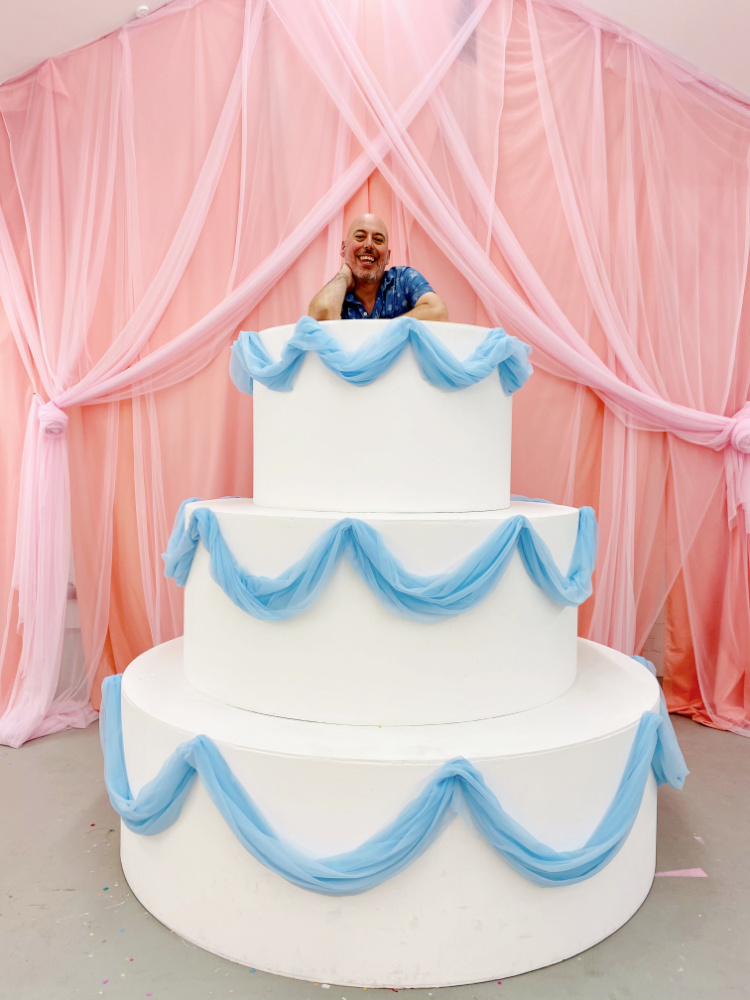 If you prefer your museum visits to be a little more educational, you can discover which is your love language, find out about the scents of love, take a zodiac love test, explore the giant symbols of romance and even spin the wheel of love!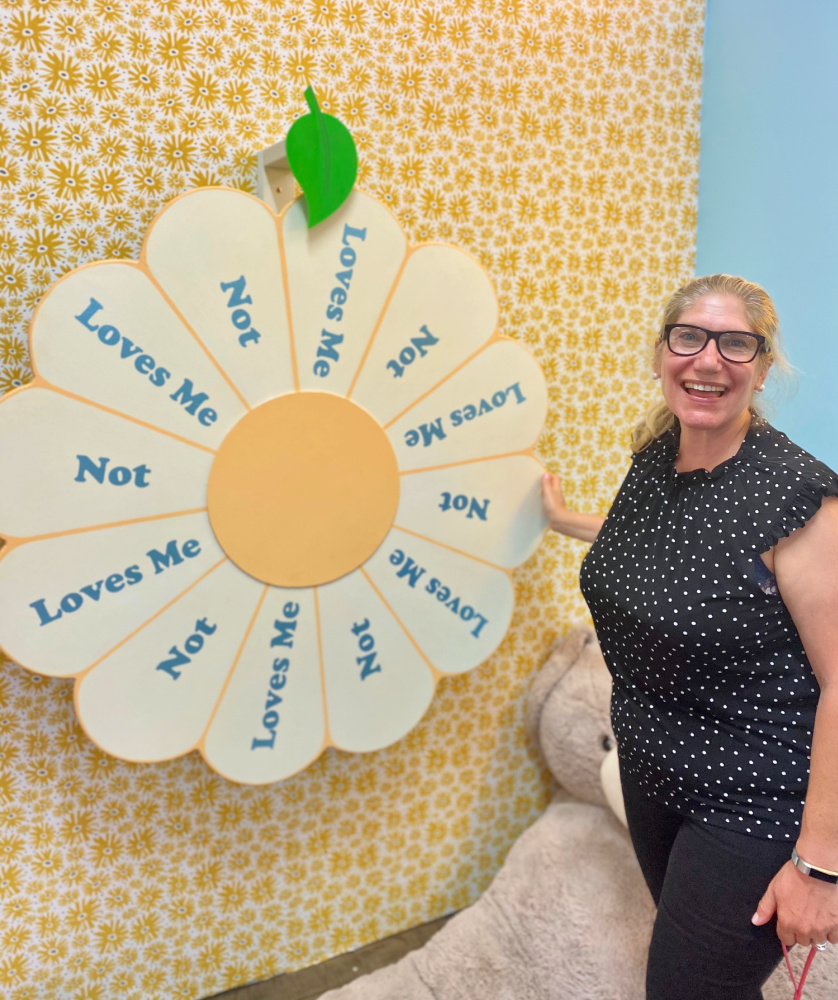 The exhibition explores all aspects of love from first crushes to weddings, heartbreak to strip shows and pretty much everything in between.
David and I had an absolute ball – a visit to the Museum of Love makes a great date! That said, the Museum of Love celebrates love in all it's forms – romance, family, friendship and of course, self love. The fact is, you'd have as much fun here with your besties or the fam bam as you would with your partner.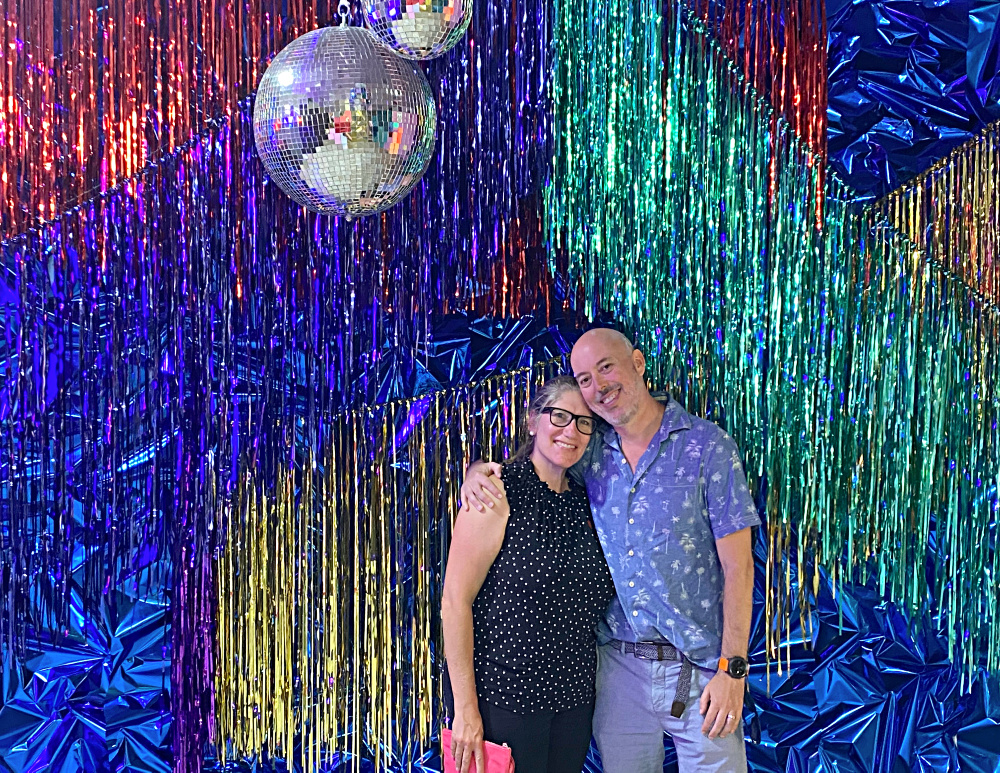 Everything in the museum is totally instagrammable so don't forget your camera because it's going to get a through workout. There's so much fun on every floor and if like me, you can't selfie if your life depends on it, the helpful Museum of Love love bugs are more than happy to snap some pics.
The Museum of Love is the perfect colourful, fun filled antidote to the world right now. The Beatles were right. All you need is love.
Know before you go – Museum of Love Sydney
47 George Street, The Rocks
Tickets are available here
The Museum of Love will run until April 18
We were guests of The Museum of Love but as always all opinions are honest, and my own.
Linking up with Denyse for Life This Week