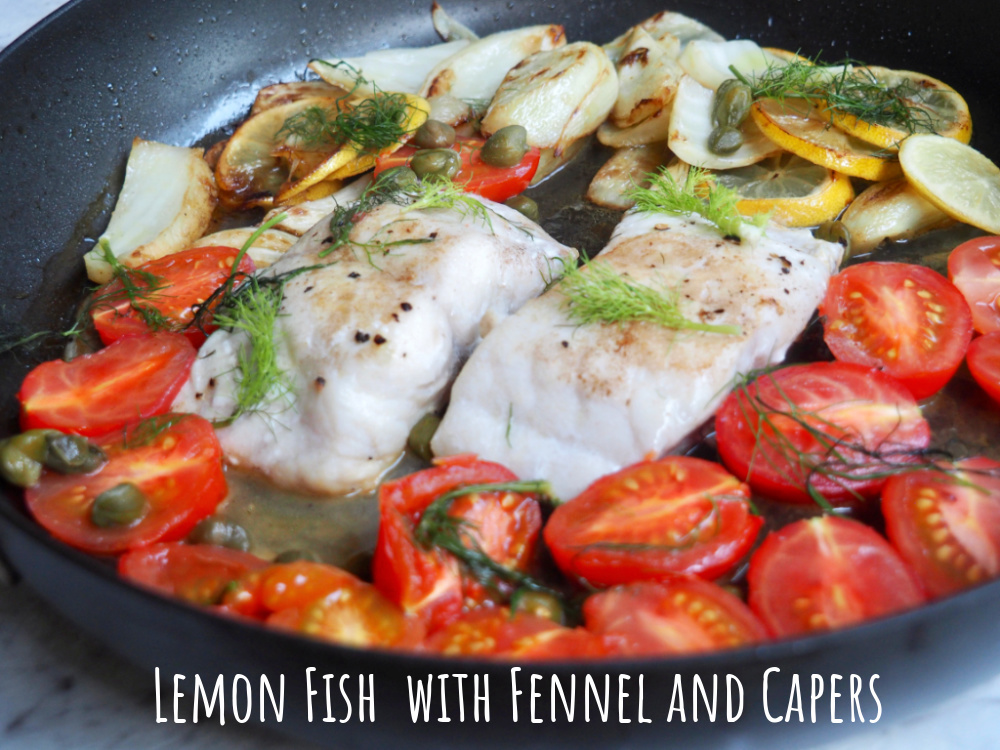 Serves 2 (easily doubled)
This simple but flavoursome fish and fennel dish is one pan wonderful!
This is actually and old recipe that's been made new again with some top tweaks and some fresh photos. We've been eating a lot of fish recently and it's been a real treat to cook my way through the recipe archives.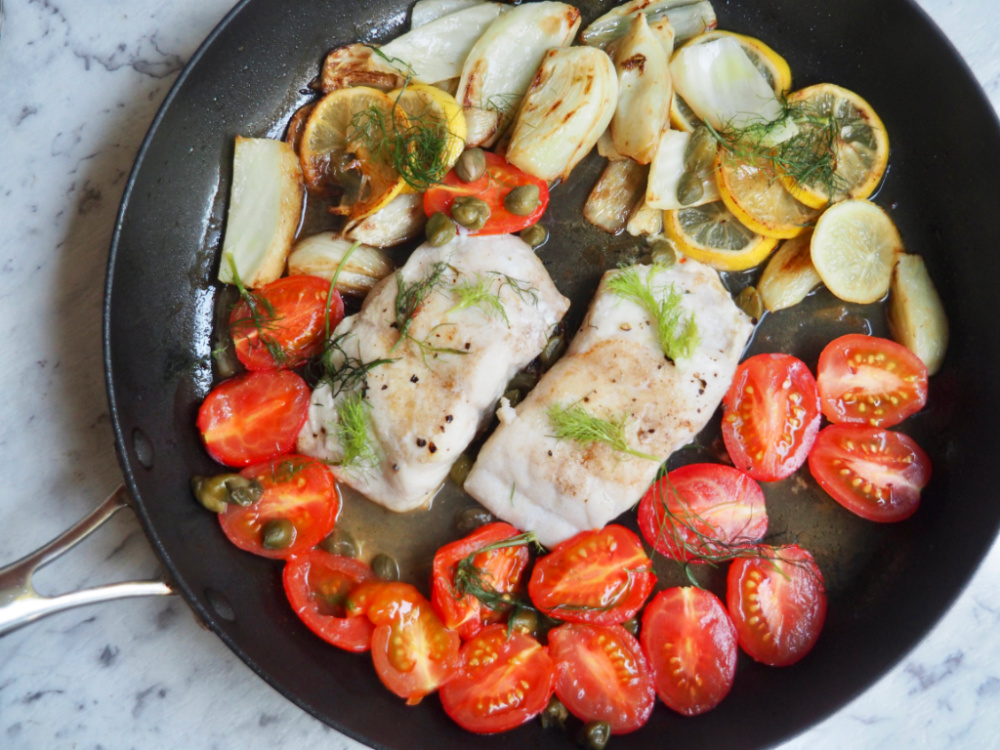 We've been buying frozen fish in portions because it's economical, portion controlled and there's no waste. Plus cooking fish is so quick, easy and white fish in particular, is such a versatile ingredient.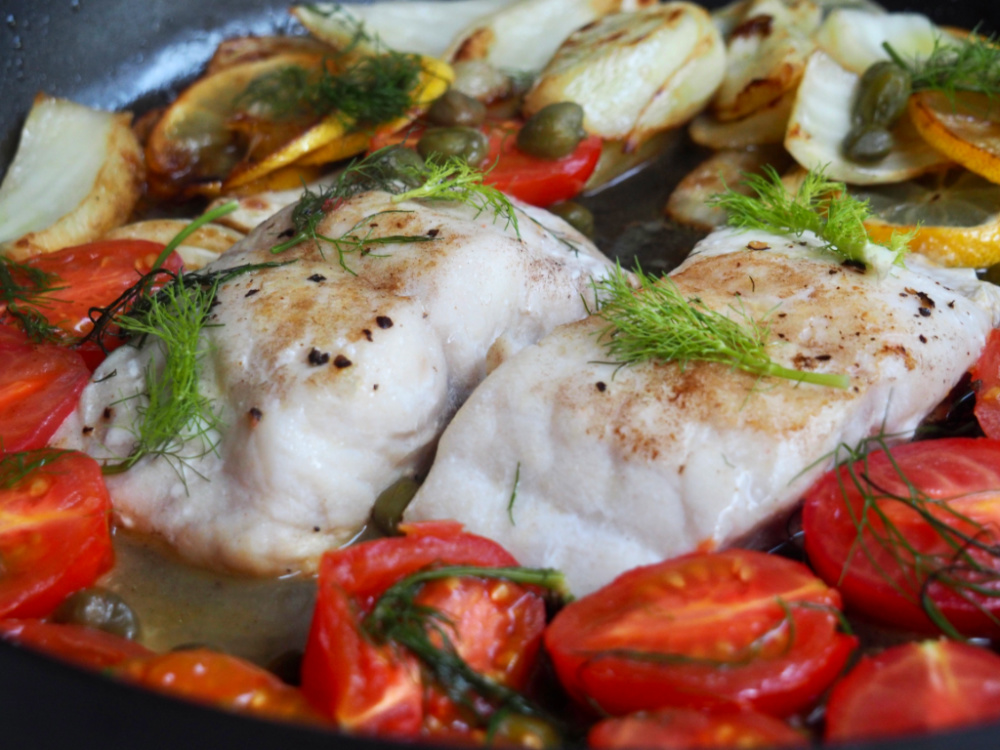 I don't know about you, but I'm not a fan of washing up so I love that this is one pan wonderful and full of fresh, healthy and delicious ingredients.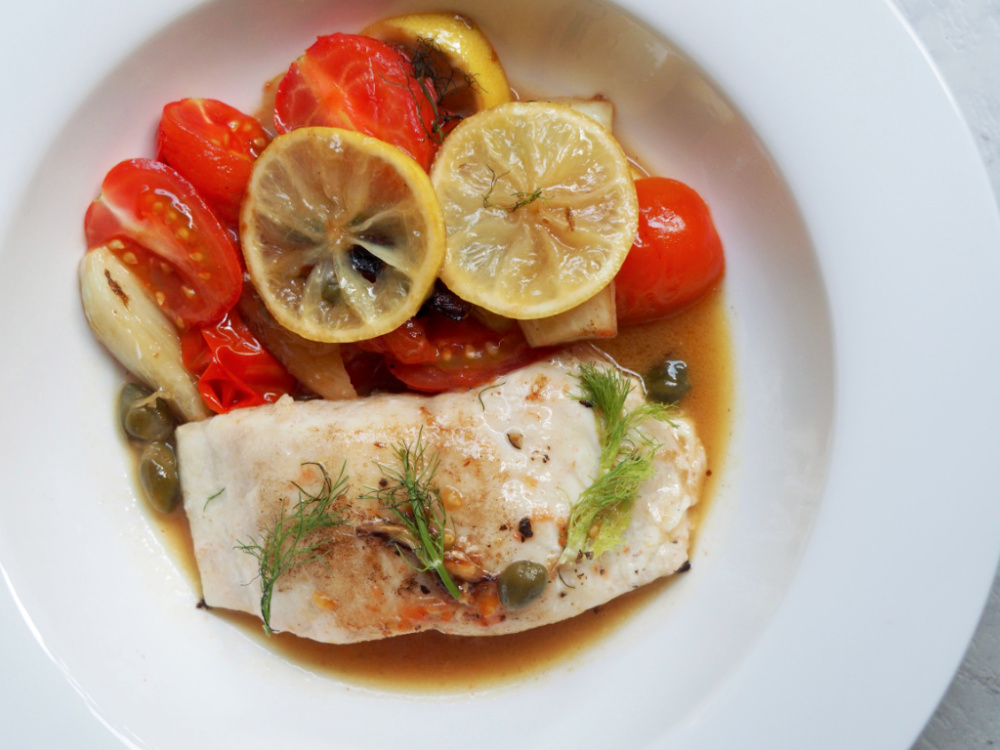 This dish is fast, fresh and is as colourful as it is delicious. I love that everything is cooked in one pan, serve with some green salad if you like and don't forget the crusty bread to soak up all the juices!
Are you a fan of fish? Have you got a favourite one pan dish?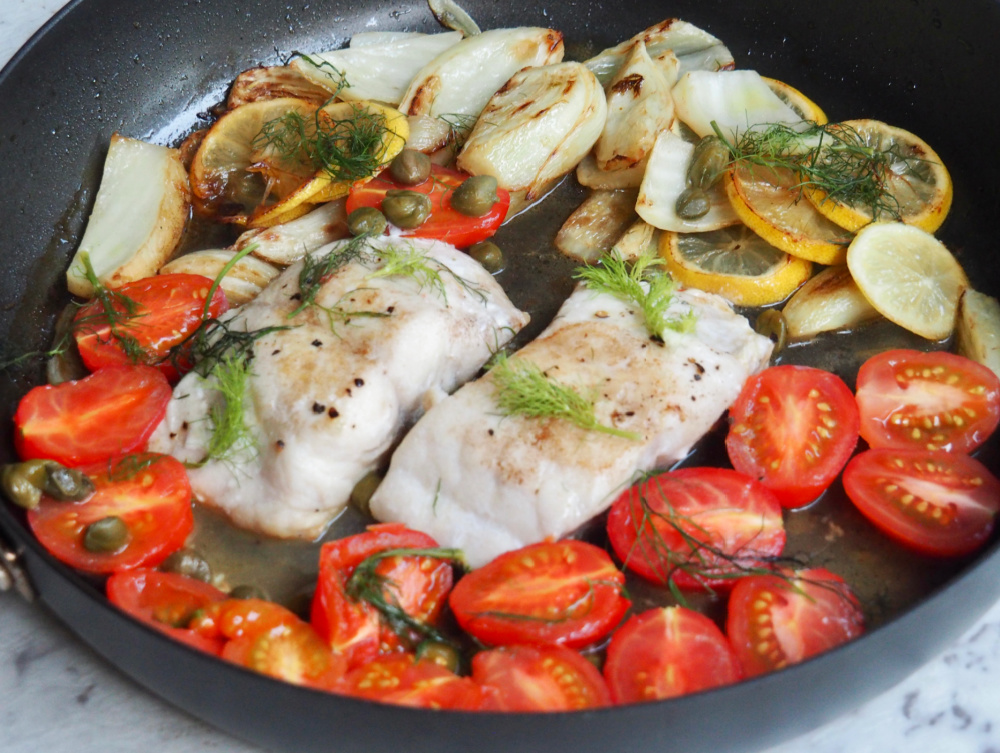 Ingredients
1 x fennel bulb
2 tablespoons olive oil
1 medium lemon (140g)
2 x 140g skinless firm white fish fillets
150g baby roma tomatoes
2 tablespoons rinsed, drained capers
¼ cup (60ml) dry white wine
30g butter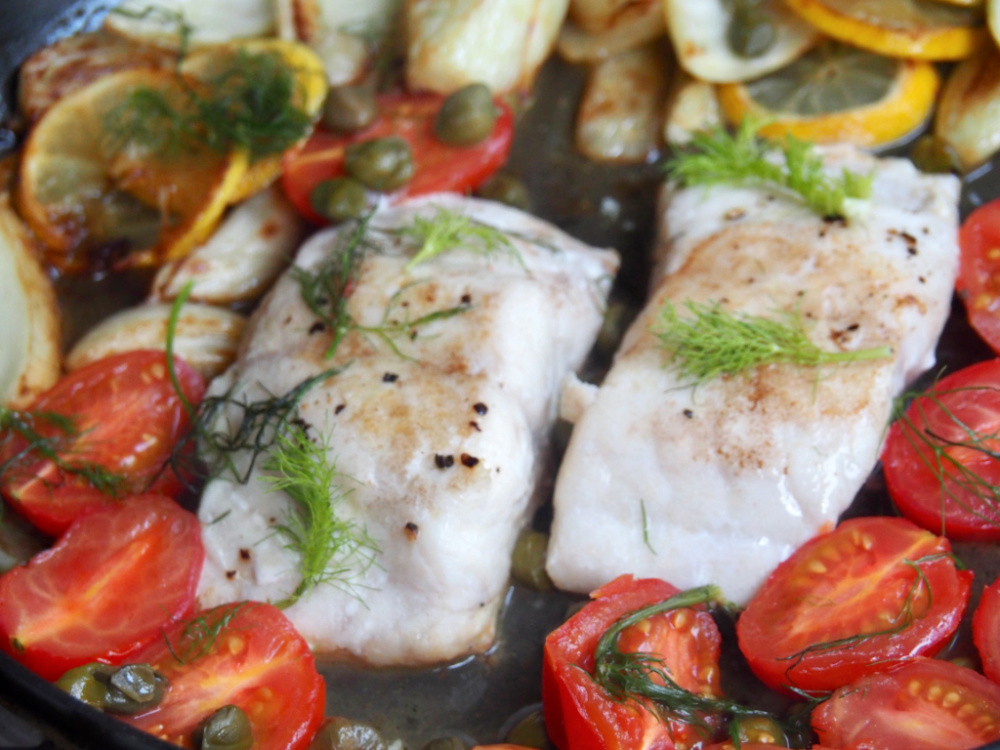 How to
Trim fennel but reserve the fronds. Cut the fennel into wedges. Heat the oil in large frying pan and cook the fennel until browned lightly both sides.
Meanwhile, finely slice the lemon, add it to the pan and cook until browned lightly and tender.
Season the fish with salt and pepper, add it to the pan, pushing the fennel and lemon to the side of the pan and cook the fish until browned lightly both sides.
Halve the tomatoes lengthways. Add tomato, capers and wine to the pan and bring to the boil. Dot the fish with butter, sprinkle with about half the reserved fennel fronds. Reduce the heat and cook, covered, for about 5 minutes or until the fish is cooked, Season to taste.
Serve fish drizzled with pan juices and sprinkle over the remaining fennel fronds. Serve with a green salad and some crusty bread to mop up the juices.
Other info
Prep and cooking time: 25 minutes