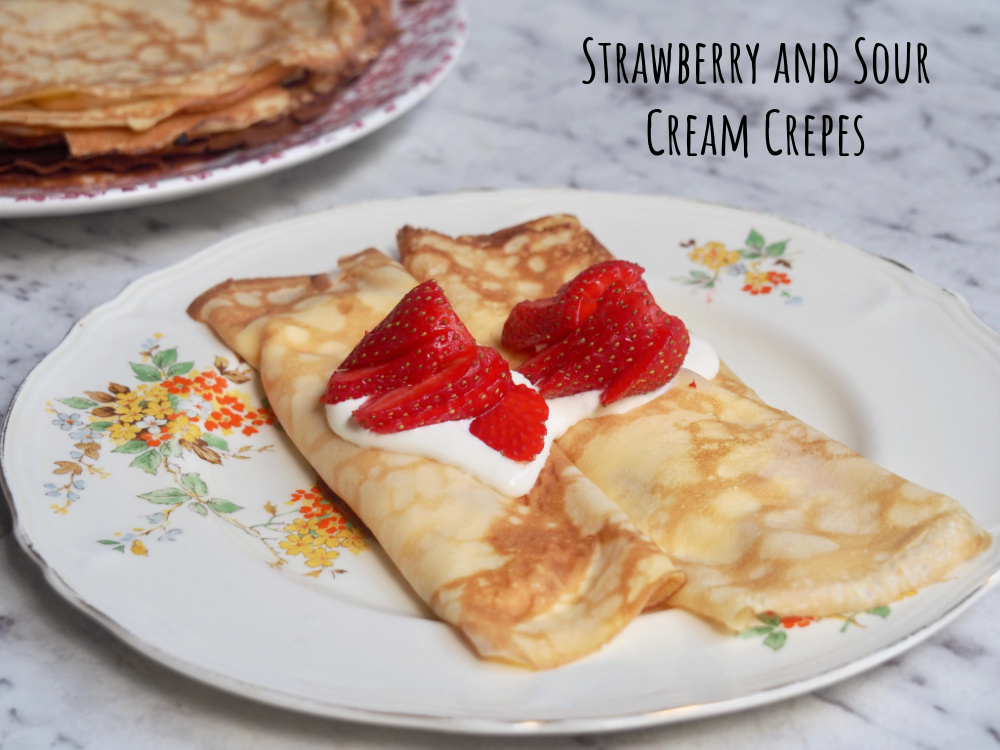 Filling crepes with fresh strawberries and sweetened sour cream makes a simple but delicious four ingredient dessert!
This is actually a recipe that I adapted from my original 1970's crepe pan recipe book so it's a little bit retro and and a lot delicious! Crepes are the perfect to end to any meal because they're so lovely and light making a featherlight finish.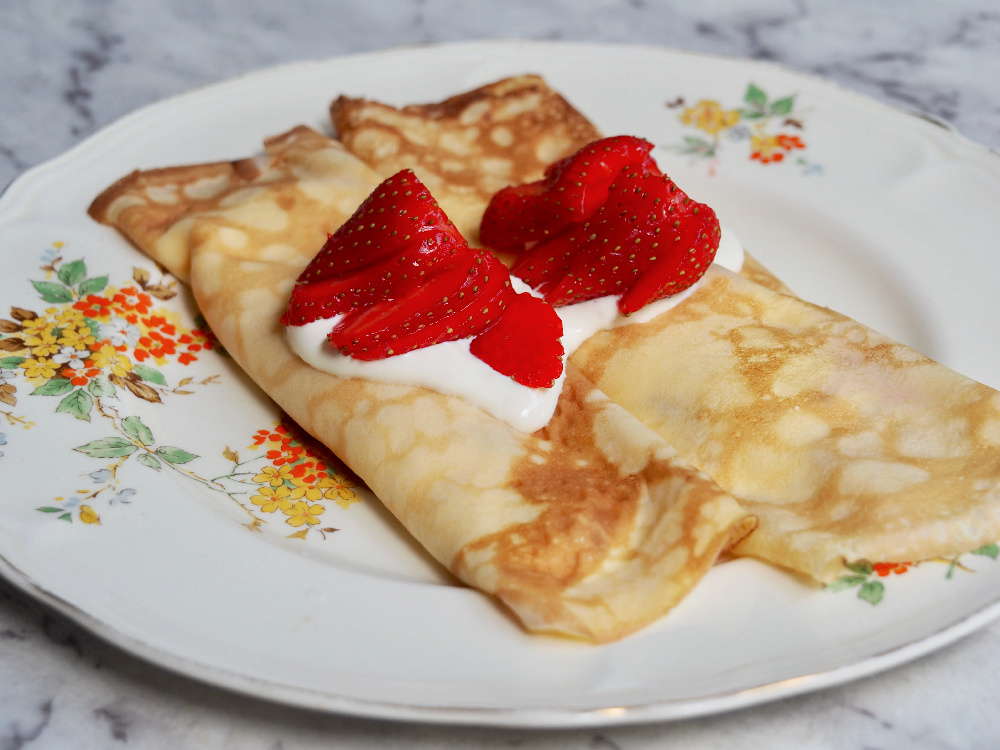 I usually make my crepes ahead of time and freeze in batches, meaning I can always make a delicious dessert at a moment's notice!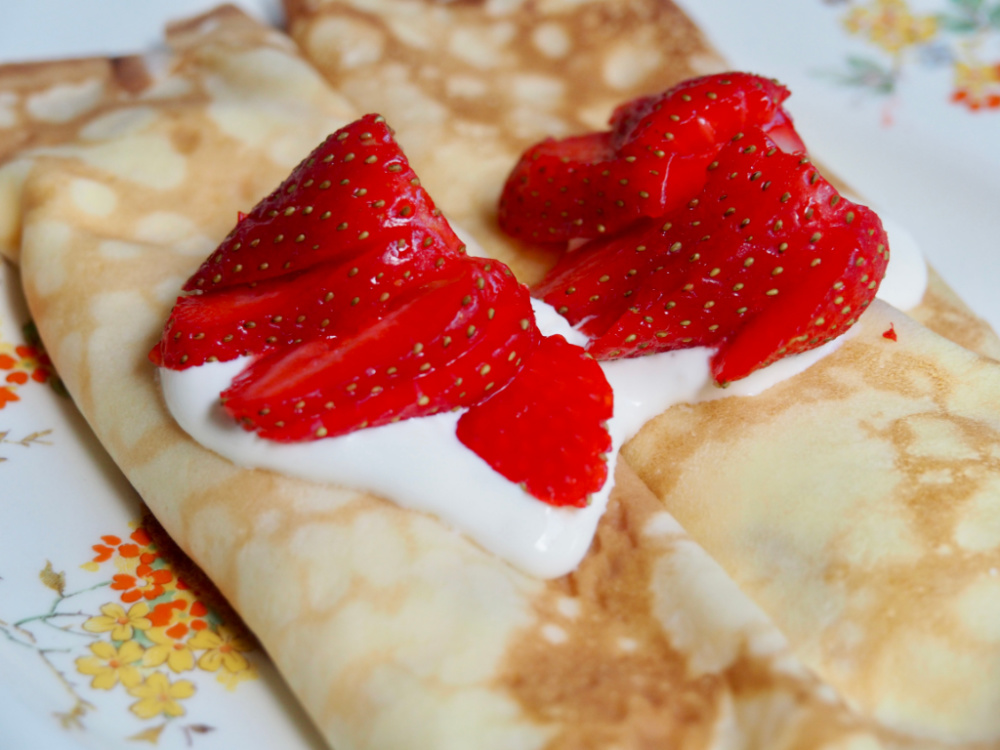 I soak the strawberries in the booze a few hours before – which is entirely optional by the way, if liqueur isn't your jam, sprinkle the strawberries with sugar instead – whisk the sugar into the cream and assemble just before serving.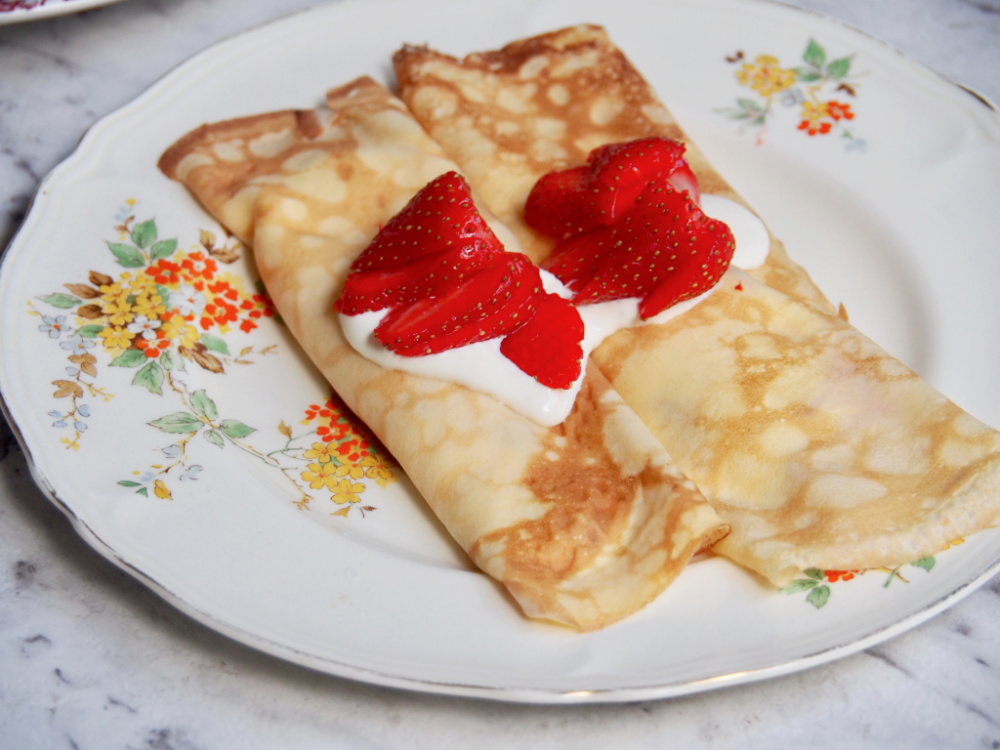 I love that this dessert is fancy enough to serve if you're entertaining but easy enough to throw together if you want something moreish midweek!
Do you like a retro recipe? What other fillings would you serve in your dessert crepes?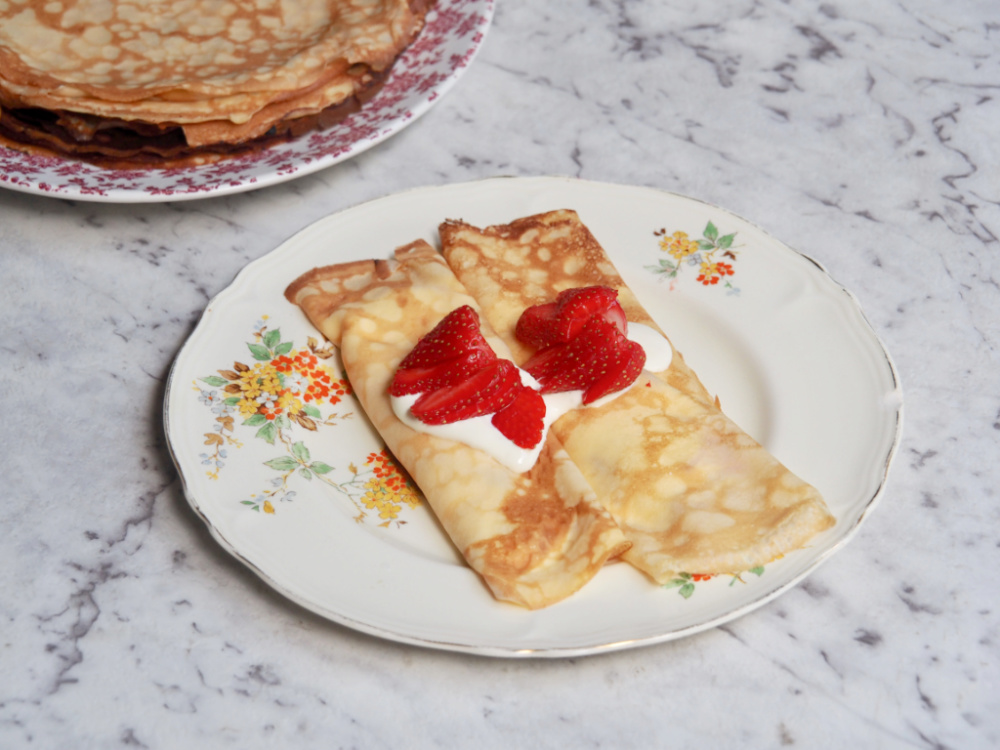 Ingredients
300g or 16 large strawberries
4 tablespoons Cointreau (optional)
8 crepes
350g sour cream
4 tablespoons icing sugar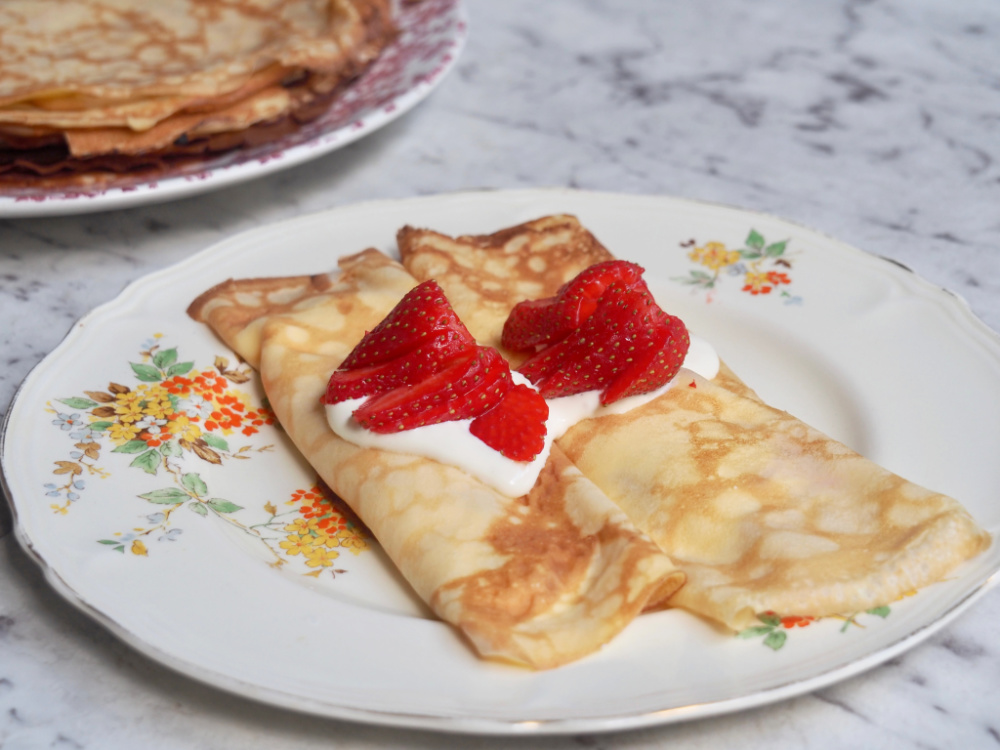 How to
Save 8 of the strawberries to garnish. To make the strawberry fans, place the strawberry hull side down and make thin vertical cuts, taking care not to slice through the whole strawberry, leaving the end attached. Set the fans aside.
Slice the remaining strawberries and add the Cointreau if using. Set aside.
Combine the sour cream and sugar.
Spoon a little of the sweetened sour cream on to each crepe, add some of the sliced strawberries and either fold into triangles or roll.
Add a dollop of sour cream on each crepe and top each one with a strawberry fan. Serve immediately.