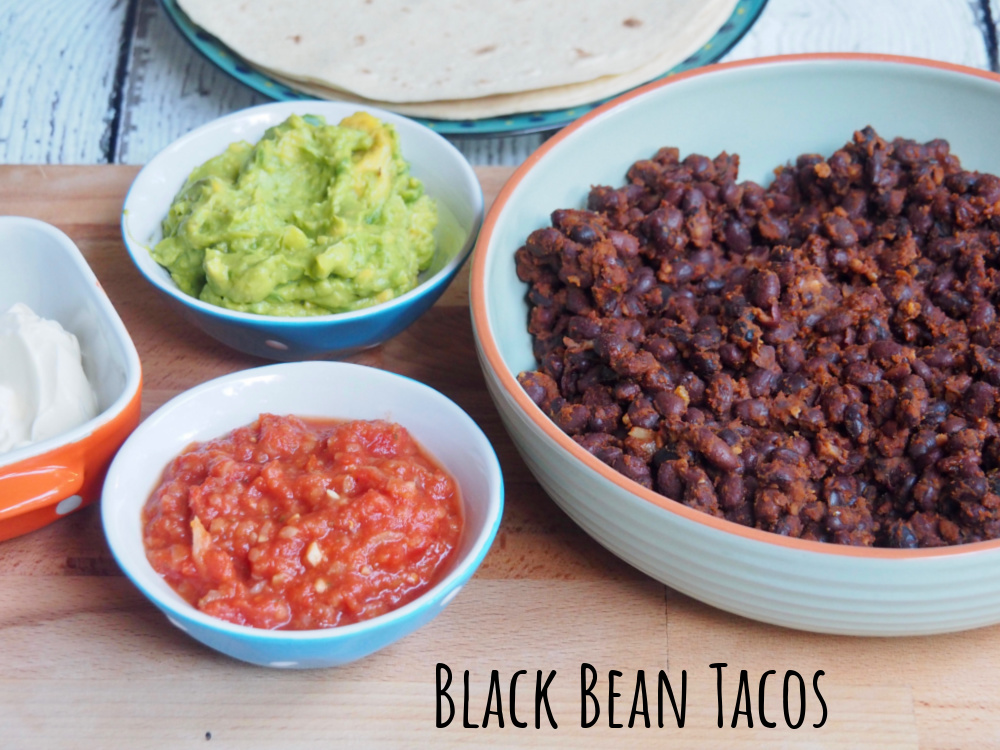 These vegetarian bean tacos are cheap, easy and totally delish!
Meatless Monday is back and this quick and tasty dinner has been on high rotation at our place. This dish will never win any beauty contests but I love that it's so budget friendly and that almost all the ingredients can be sourced from the pantry (with the exception of the guac of course!)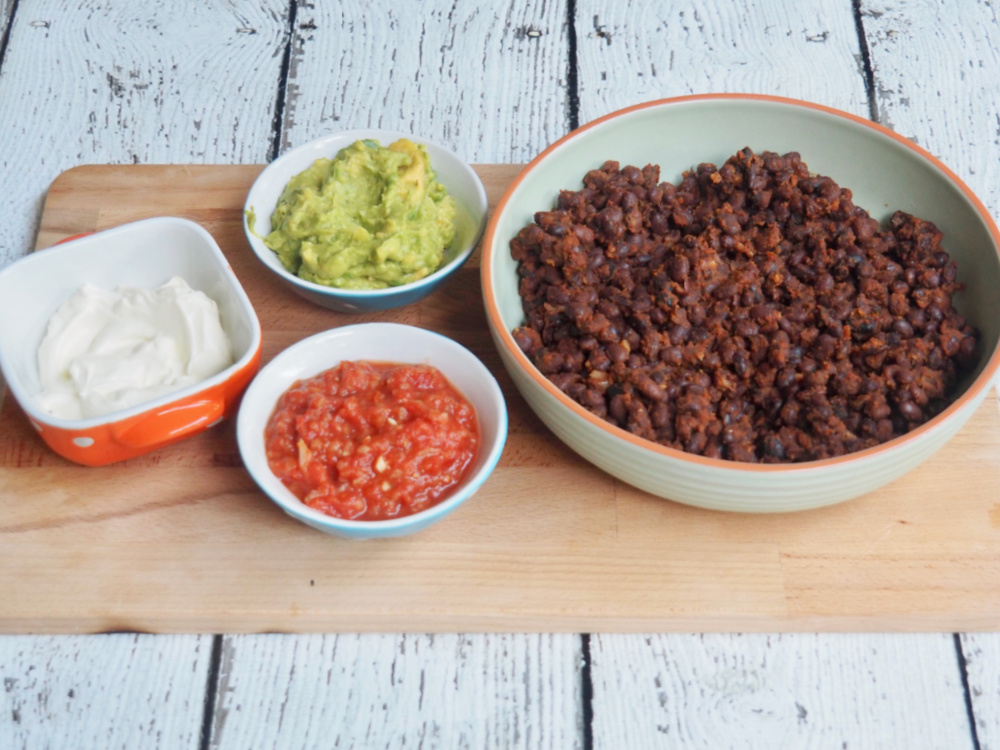 The tacos are so tasty that I promise you no one will miss the meat. The bean mixture is scrumptiously smoky and the flavour is balanced so well with the guacamole, salsa and sour cream, and if you want to really push the boat out, add some cheese.
This really is such a speedy meal to prep and throw together, you can have it from stove to table in just over 20 minutes and it will both please and feed a crowd… Or even a couple. Side note – left overs taste great the next day!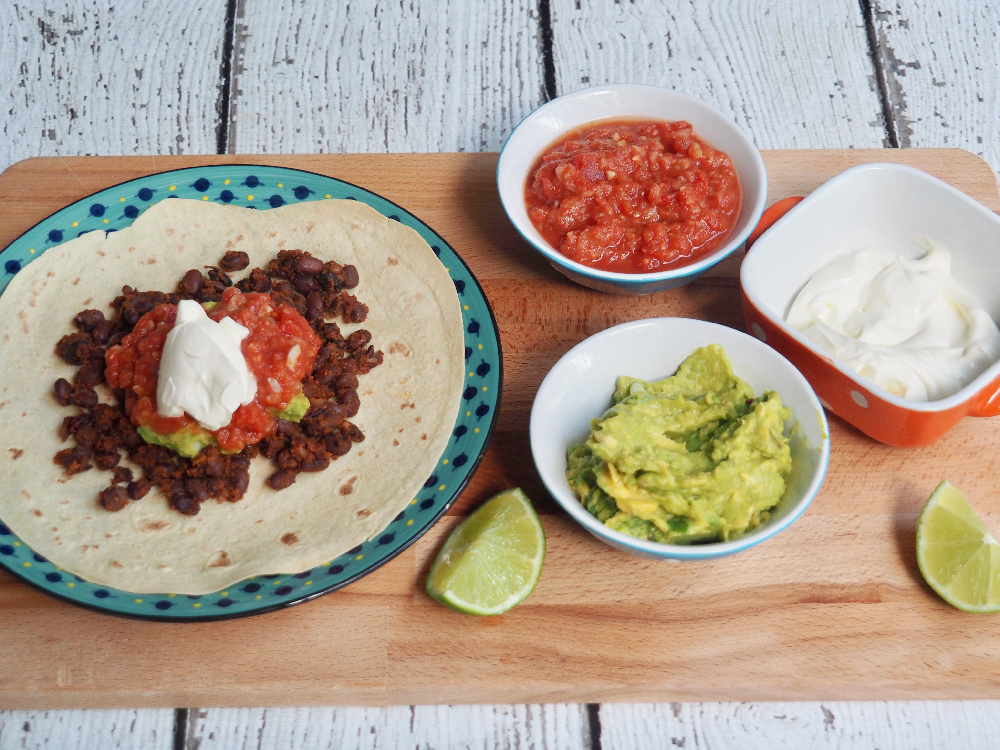 Guacamole is best made just before serving but if you do want to get one step ahead and make in advance, my top tip is to pop the avocado stone back in the finished dip, cover tightly with plastic wrap and pop in the fridge until you're ready to serve and it will still look fabulously fresh!
If you want to spice up your midweek dinner menu, you need to try these tacos!
What's your favourite budget friendly recipe? Do you think spicy is nicey?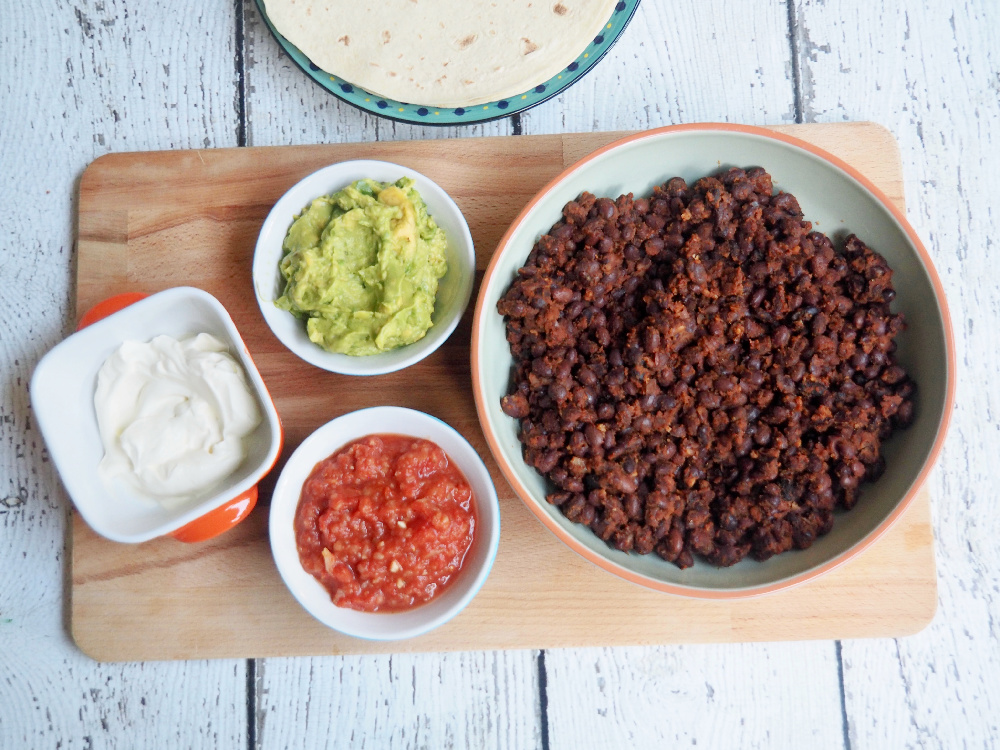 Serves 4
Ingredients
1 tablespoon vegetable oil
3 cloves garlic, crushed
3 x 400g cans black beans, rinsed and drained
3 tablespoons apple cider vinegar
1 1/2 tablespoons honey
1 1/2 tablespoons smoked paprika
1 1/2 tablespoons ground cumin
FOR THE GUACAMOLE
2 ripe avocado pears (reserve one of the stones)
1 small garlic clove, crushed
1/4 small red onion, finely chopped
juice 1/2 lemon or lime
salt and pepper
TO SERVE
8-12 corn or flour tortillas
sour cream
tomato salsa
grated cheese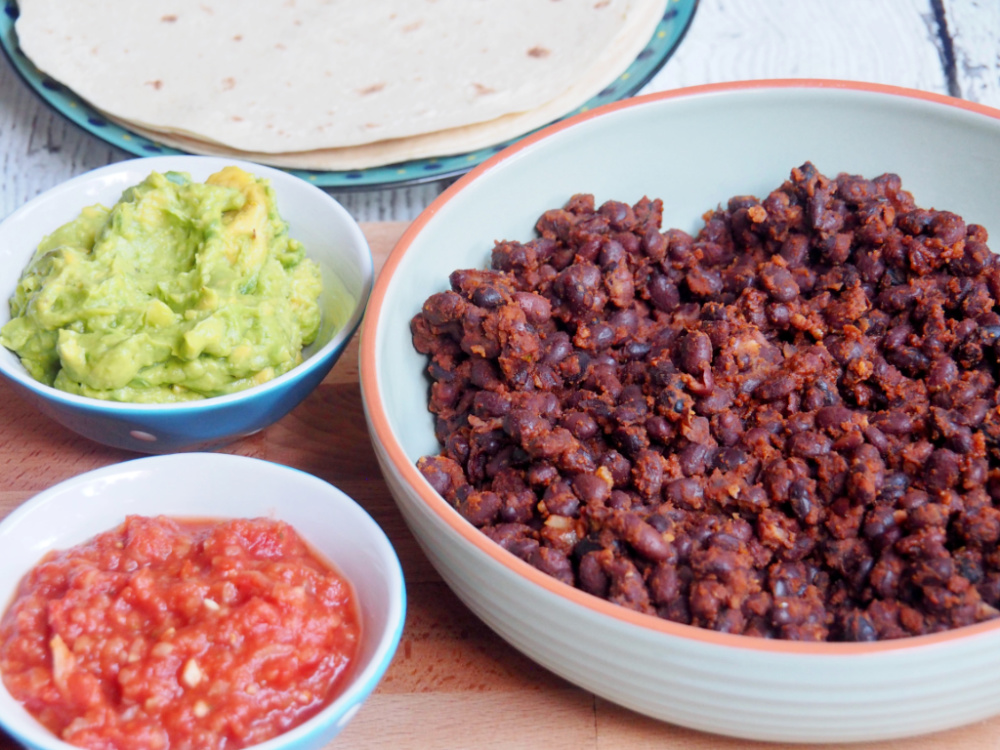 How to
Heat the oil in a large frying pan and add the garlic. Fry until golden, then add the beans. Pour in the vinegar and add the honey, spices and 1/2 teaspoon of salt.
Cook until warmed through and gently crush the beans mixture with the back of a spoon or a potato masher.
The easiest way to make the guacamole is to put all the ingredients in the Thermomix and mix for 10 seconds on speed 5. If you're making the guac by hand, simply use a fork to gently mash the avocado and then add the other ingredients and combine. Remember the best guac is chunky not smooth.
Meanwhile heat the tortillas on a griddle pan or in the oven.
To serve put a couple of generous tablespoons of bean mixture on a tortilla. Top with some guacamole, salsa and a dollop of sour cream.