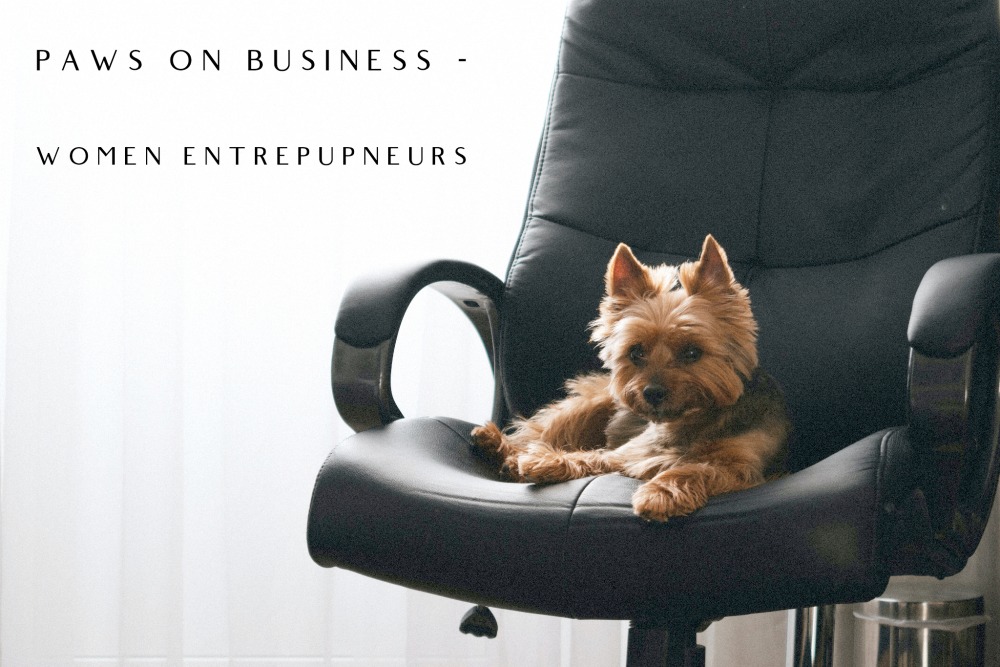 entrepupneur
(noun)
– someone who sets up a dog related business, takes on financial risk and works their butt off in the hope of profit.
Fiona from Animal Extras
You know that old adage, as one door closes, another door opens, well, never has that been truer with Fiona from Animal Extras who, after unforeseen circumstances was able to leave a corporate career behind and follow her passion, working with animals.
I'm always amazed at how many business opportunities there are in the pet (and in particular the pup) industry and Fiona has definitely carved herself a unique niche.
She is the founder and Managing Director of Animal Extras, a successful animal talent agency (yes, that's a thing,) which finds animal talent for films, TV shows, catalogues, commercials, music videos and still shot photography Australia wide.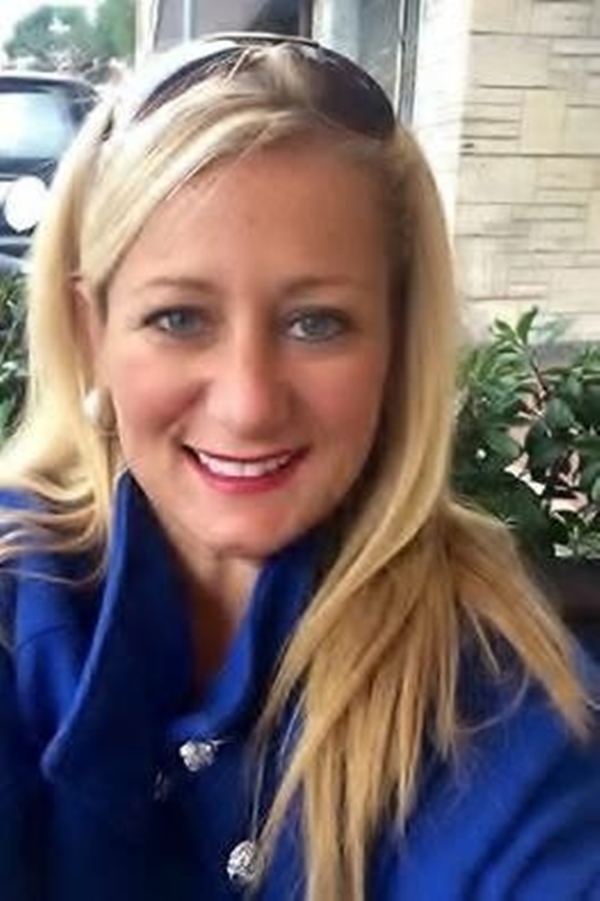 Tell us a bit about yourself and how you came to start Animal Extras.
I've worked in many different industries over the years, but animals have always been my passion. After a broken ankle in 2006 I decided to start doing some dog walking for rehabilitation, which accidentally (and fortuitously!) progressed into an animal talent agency! I had finally found my dream job and haven't looked back since!
I spent the first 10 years attending all the shoots as an animal wrangler but as it kept getting busier I desperately needed help! I now have an amazing team of professionals around Australia. Animals bring such joy to our lives, and I feel fortunate to be involved such a wonderful industry and witnessing the excitement when pet owners see their animal on the internet or the big screen!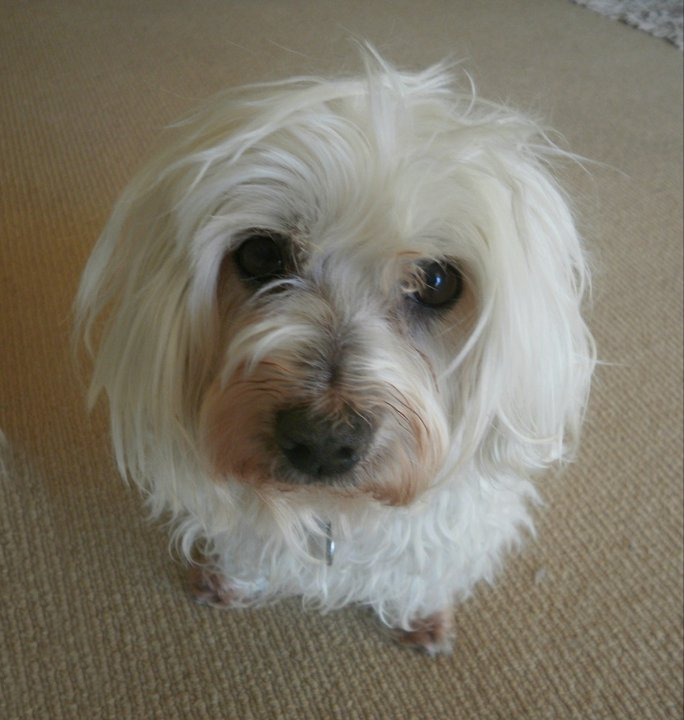 My beautiful Maltese, Gidget – always in my heart.
Tell us about the services you offer.
We supply animals and wranglers for films, television shows, catalogues, magazines, TV and online commercials, promotional events, music videos and still shot photography.
We have access to almost every type of dog or cat, as well as many varieties of horses, birds, sheep, goats, chickens, rabbits, lizards, peacocks, kangaroos, bulls, snakes, possums, ducks, owls, ferrets, bullocks, donkeys, cows, guinea pigs and many more. We have animals available for work Melbourne, Sydney, Brisbane, Perth and Adelaide.
We also have animal wranglers in all of those cities, as well as pet photographers who take photos of the animals for our website, if the owner would like to use their services and increase the chances of their pet being chosen for work.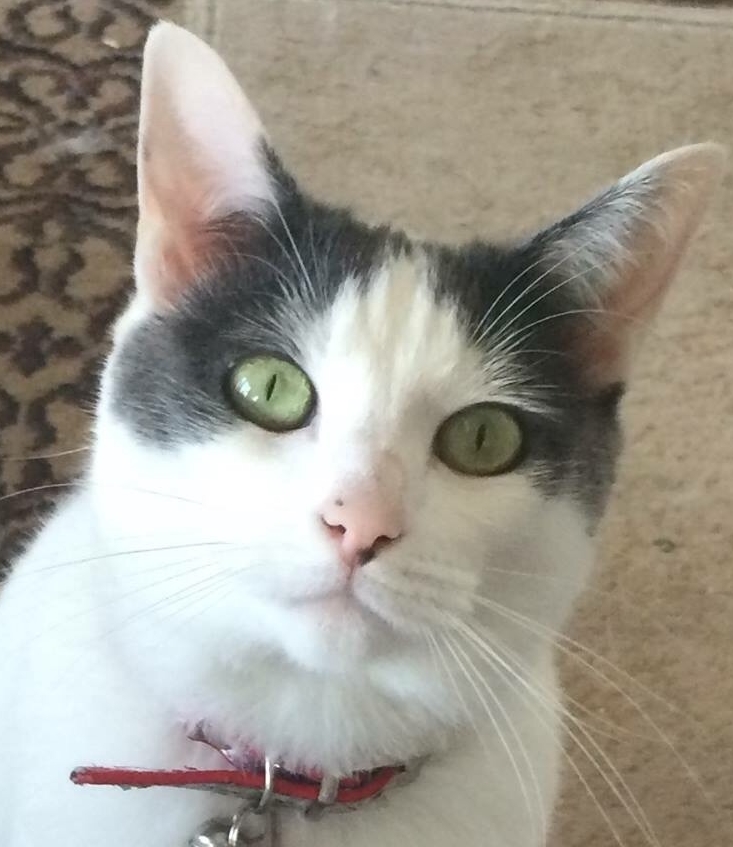 Millie "the best cat in the world"
Was there a pet that inspired the business?
I think all the pets I've had over the years inspired my business! I had a gorgeous golden Labrador (Emma) growing up as a child, as well as a beautiful Weimaraner (Jasper.) One of the biggest loves of my life though was a Maltese called Gidget, who I had for 15 years. Because I worked for myself, and initially walking dogs, she was with me 24/7 for those 15 years and I still miss her so much, after she had to be put down about 7 years ago.
I've had many cats over the years too, including Siamese, rescue cats/moggies and currently have beautiful Millie (a rescue girl) and naughty little Benji the Burmese who is only 3 months old. I also had many birds as a child, including budgies, quail, Java sparrows and currently have a Quaker parrot called Jessie. She is absolutely the boss and runs the joint every day, giving out orders and barking at any passers-by! She knows 57 words and even had a job once in a photo shoot for the Melbourne Theatre Company program cover!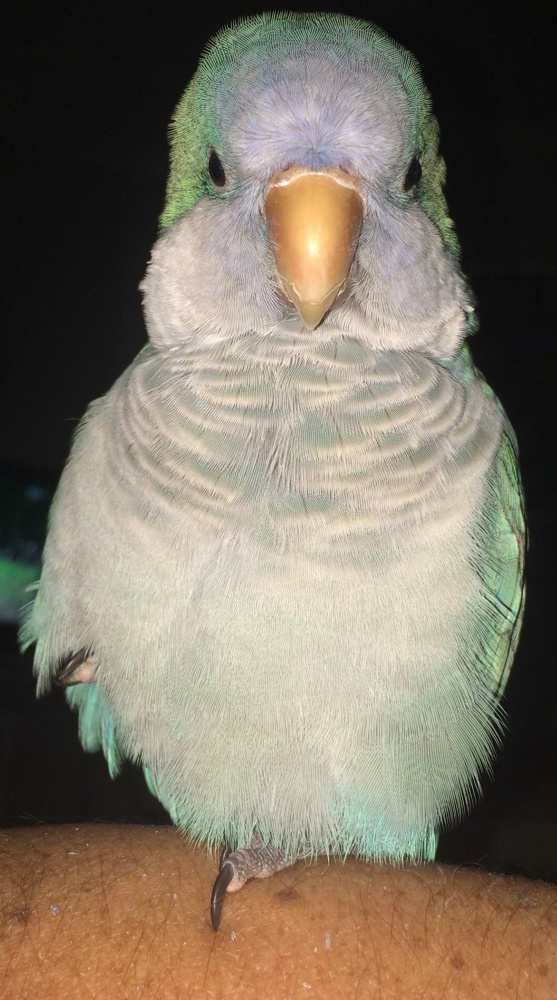 Jessie the Quaker Parrot
What's the most unusual pet/role you've ever cast?
We get asked for all kinds of different animals! I think probably the strangest one was a zebra! Unfortunately we didn't have one of those up our sleeve, but we have made a few animals famous that are not your everyday pet, including a kangaroo, snakes, a peacock, a rat, a donkey, an owl – just to name a few.
Actually we were asked for a spider once, and also some cockroaches! We are often asked for kangaroos by international companies, but they usually want them to be boxing, so we have to explain that kangaroos are not encouraged to do this as it's aggressive behaviour. We certainly get some odd requests sometimes, but luckily it's usually dogs, cats and rabbits!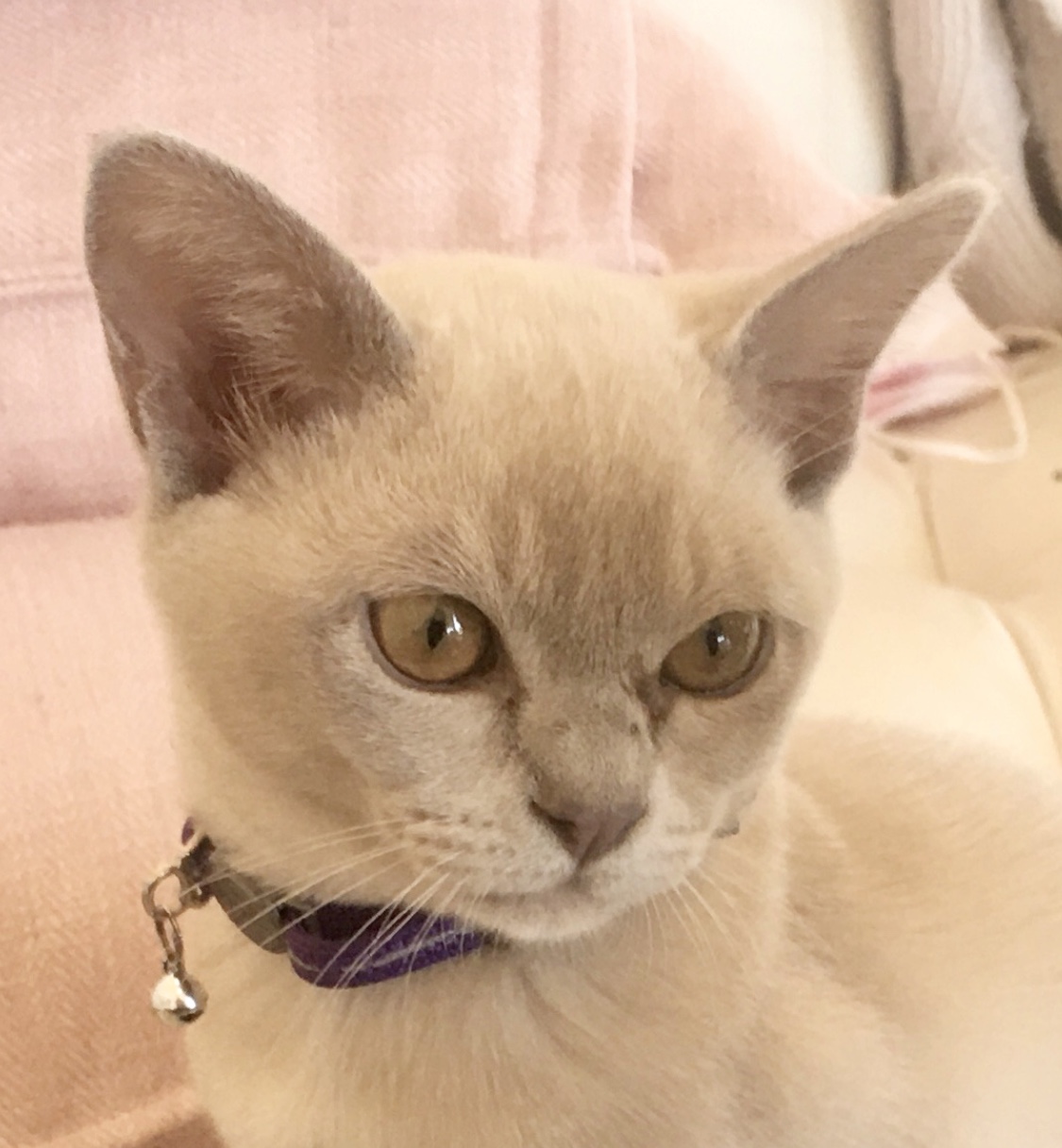 Benji, my new cheeky little Burmese
What's the most satisfying part of running Animal Extras?
After working for large corporations in the CBD every day for many years, I have to say that working for yourself has some enormous benefits!
The stress levels are still way up there a lot of the time, but it's a different kind of stress! When you run your own business you tend to run on adrenalin a lot of the time, as the decisions and responsibilities fall directly upon you, so this can be very challenging.
The advertising and pet industries are great to work in, and especially when you're looking at gorgeous photos and videos of animals half the time! I love seeing all the different breeds and personalities that we work with, and the owners are always so excited about their pets becoming famous, so they're fun to work with as well. It's always exciting to see a new TV commercial featuring one of our little stars and I feel proud to have been able to help in finding the best animal for the job.
Seeing training videos of all the dogs we have registered for work is also a really satisfying part of the job. Their owners work so hard with them and to see the results of these beautifully trained animals and the bonds they have with their owners is just amazing. Even though we classify ourselves as an agency that provides animal "extras", we certainly have some very talented and well trained animals on our books as well.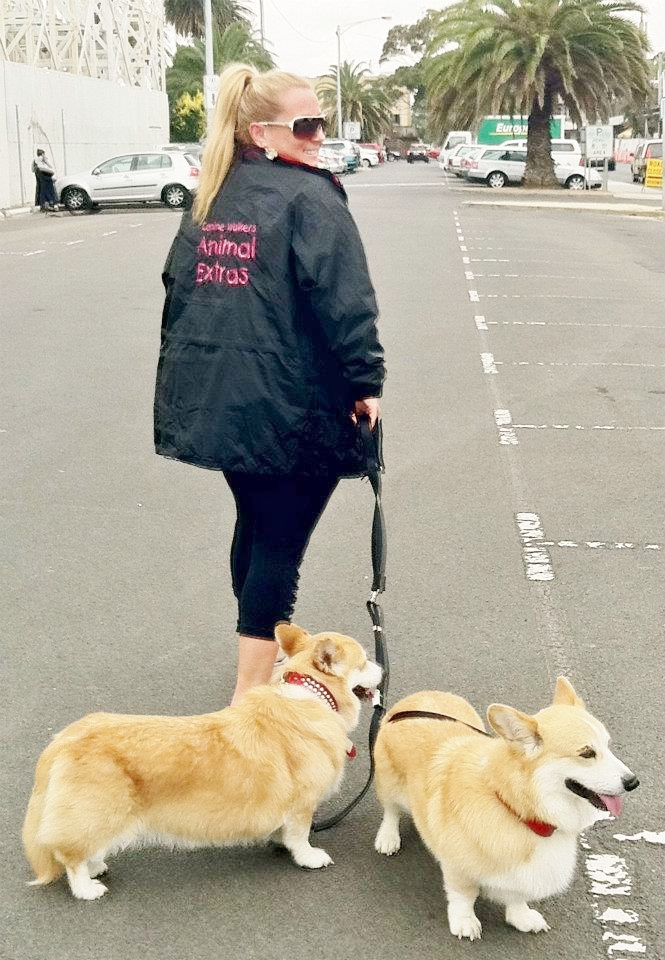 What's next for Animal Extras?
After the Covid-19 pandemic lock downs, where not many jobs could take place for our clients, we are currently inundated with advertisers wanting to make up for lost time. So there is a lot of co-ordinating currently in progress to find the right animals for all the jobs that will be taking place over the next few months.
We are also in the process of establishing a new service whereby we'll be offering outdoor shoot location hire to the production companies we work with. Many of our pet owners are enthusiastic to not only have their pets become famous, but also their beautiful properties! Actually, a holiday at some point would be really nice – I think it's been about 3 years since I had a proper break! Better keep going as the emails are beeping and the phone is buzzing!
What are your goals? If you were going to start a business, what would it be?
Linking up with Denyse for Life This Week