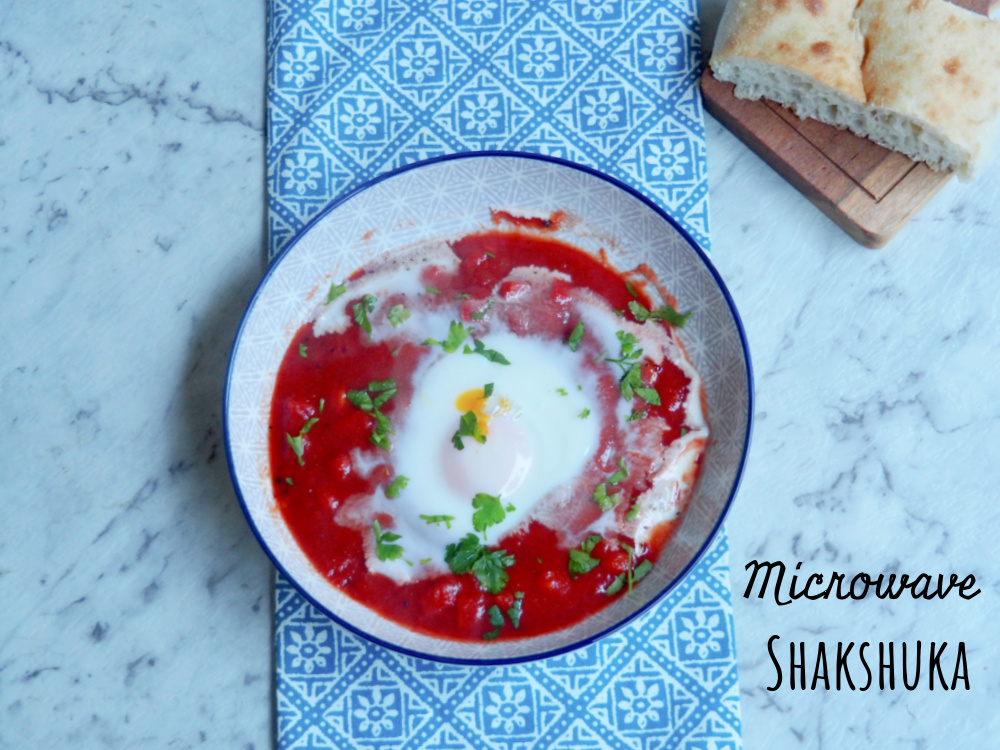 You can whip up this tasty Middle Eastern egg dish in the microwave in minutes – it's so easy, healthy and delicious!
My time in quarantine may be over but I'm not over this dish, it's a keeper! So many people messaged me during my incarceration asking me for the recipe for this eggcellent dish so here it is.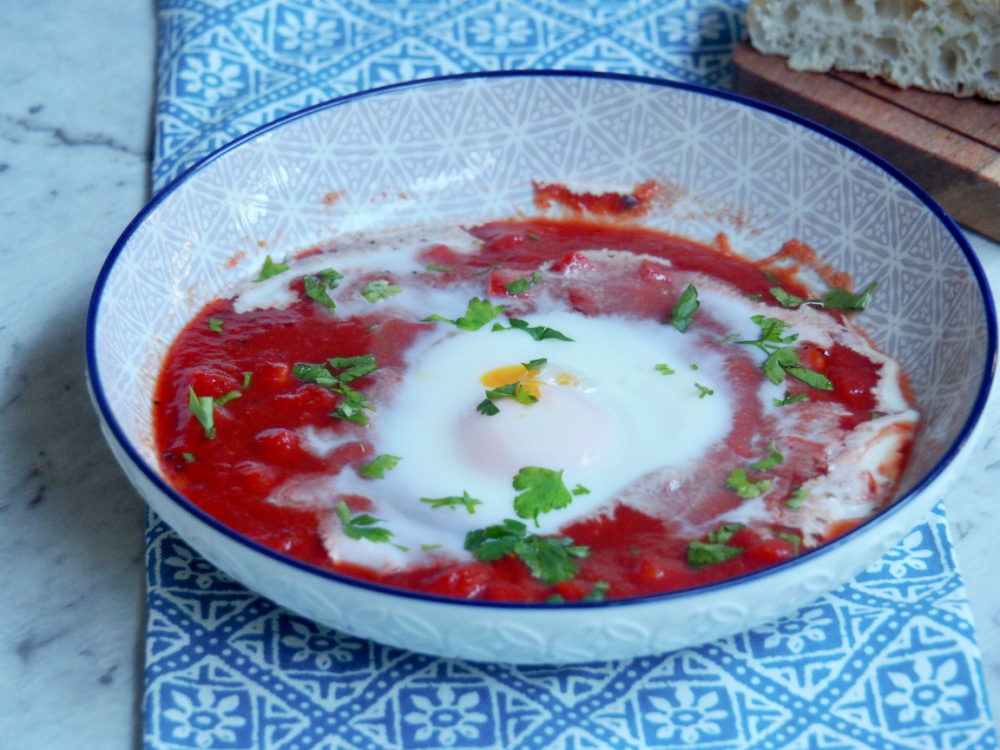 This simple dish is so easy to make and so tasty to eat, it quickly became one of my quarantine staples, not least because it makes a great breakfast, lunch or supper.
Like all good quarantine recipes, this one requires the minimum of equipment, you just need a sharp knife, a chopping board and a bowl and you're good to go. I find a shallow cereal type bowl works best but in quarantine, I used a deep soup bowl and it still produced a delicious result.
For a more filling dish add an extra egg and be sure to serve the shakshuka with some Turkish bread or wraps to mop up all the scrumptious juices.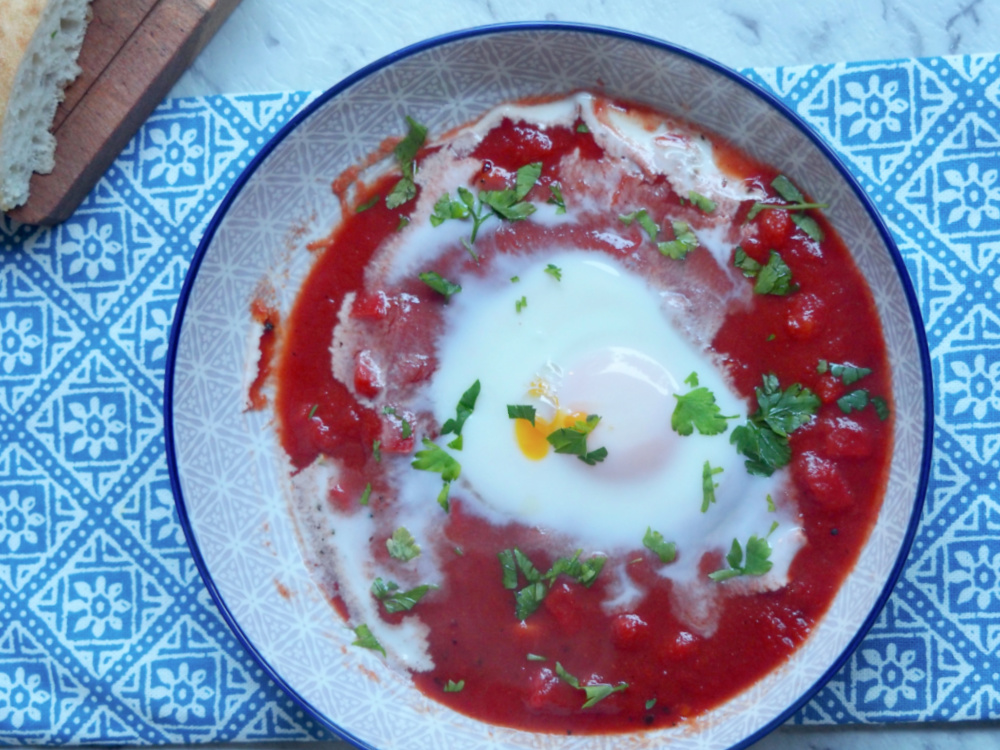 The coriander is a bit of a luxury but if you don't like it or don't have it, you won't miss it. Similarly if you don't have hot sauce, don't stress, just season well with salt and pepper.
I enjoyed this dish so much, I made it for lunch for me and David as soon as I got out. Being out in the real world felt a little bit strange but this eggcellent dish felt comfortingly familiar. I took some at home photos but have included a pic from quarantine for old times sake and authenticty!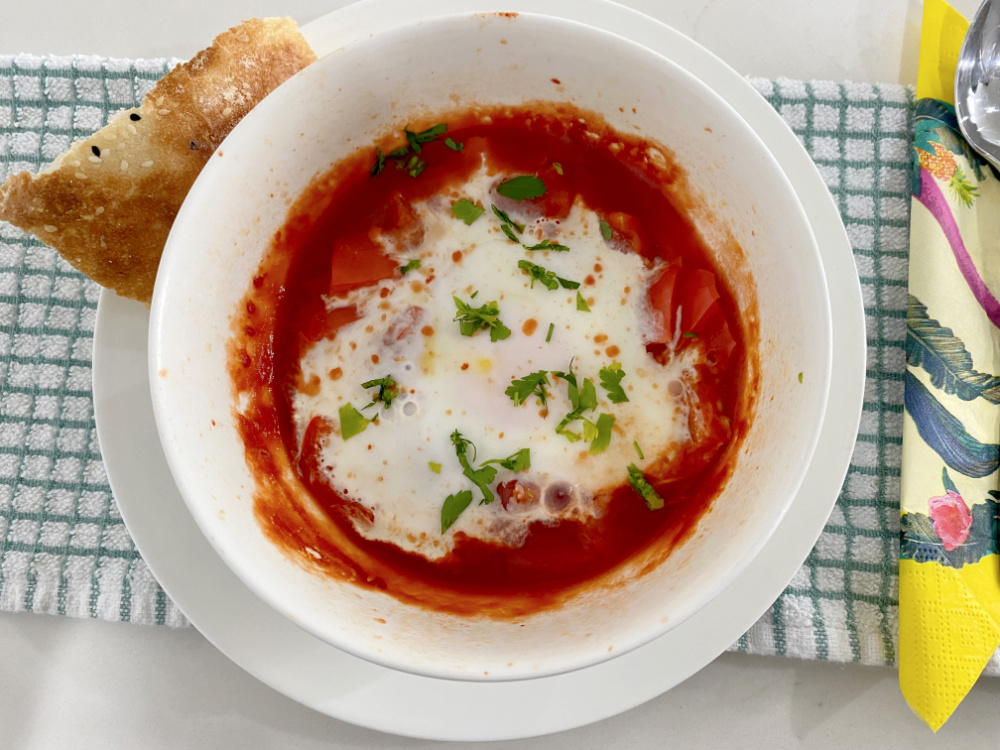 This dish once again proves that ugly food is often the most delicious and that microwaves are definitely underrated!
How do you like your eggs? What's the best thing you've made in the microwave?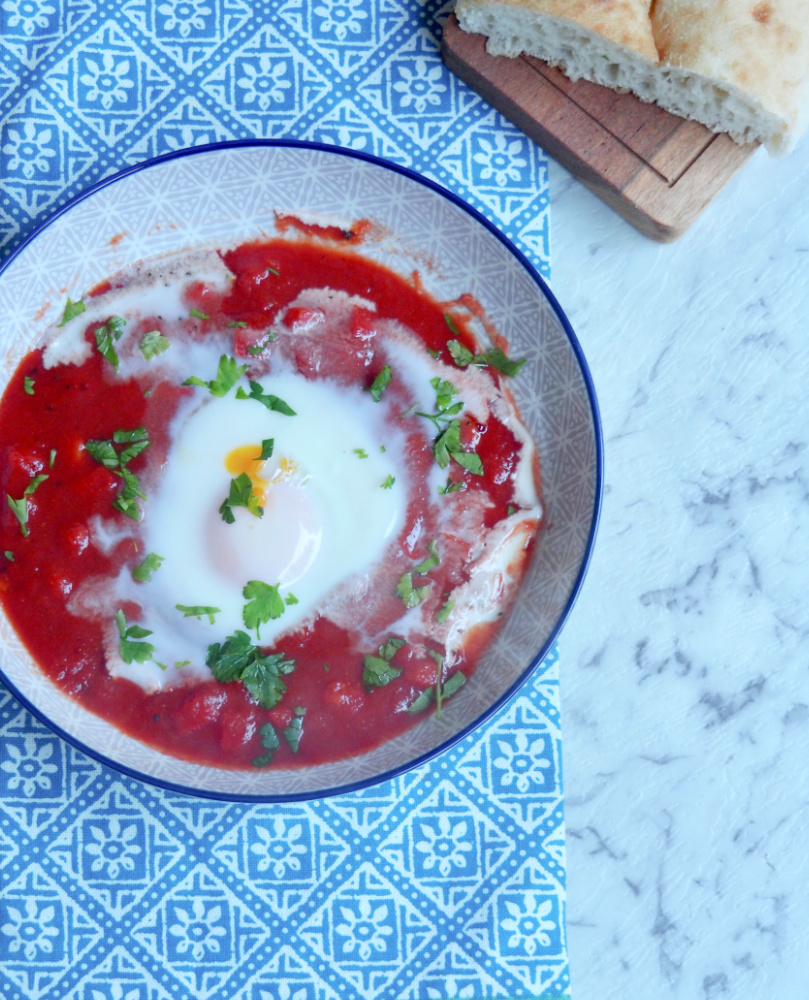 Ingredients
1 tablespoon olive oil
200ml passata
1 garlic clove, finely sliced
1/4- 1/2 red capsicum, finely chopped
dash of tabasco or hot sauce (optional)
1 egg
1 tablespoon coriander, finely chopped to garnish
wraps or Turkish bread, to serve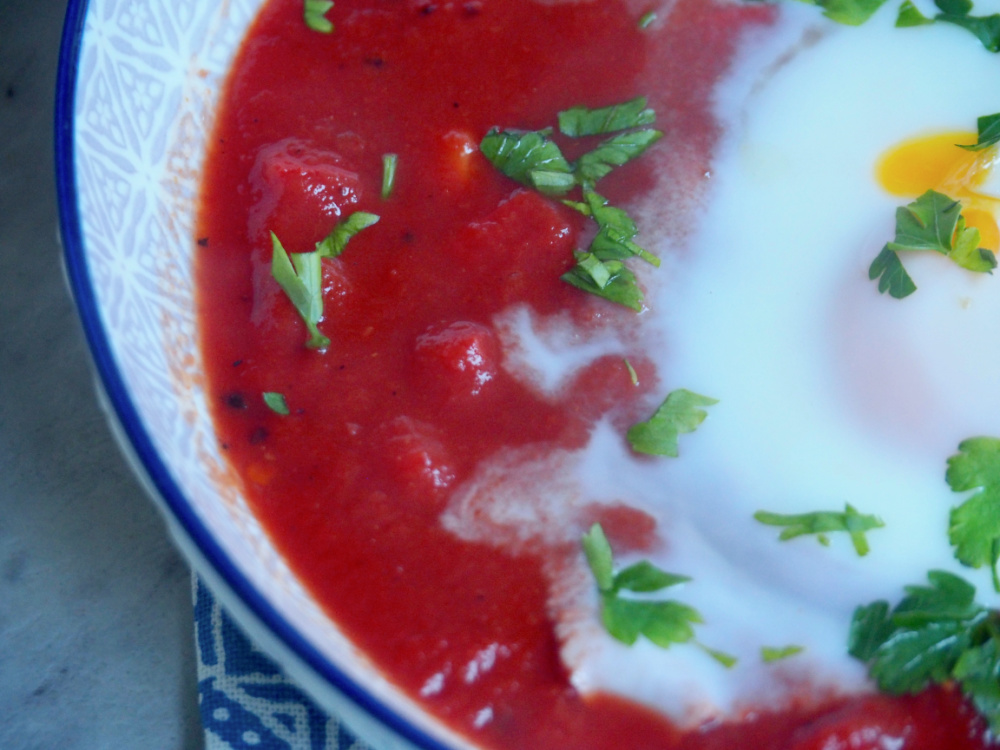 How to
Wipe a microwave safe bowl with a little oil.
Add the passata, garlic, capsicum and hot sauce, if using, and mix well. Season well with salt and pepper.
Make a little well in the sauce, break in the egg and pierce the yolk with the end of a sharp knife.
Cover the bowl with a lid or some cling film and then microwave on high for 1 minute and then in 20 second bursts until the white of the egg is set. This takes almost 2 minutes in my microwave.
Sprinkle with coriander and serve immediately with a wrap or Turkish bread on the side.