Last month, I travelled from Sydney to London and it was a trip like no other (and not just because my mum had passed away.)
Anyhoo, I thought I'd blog about the experience for posterity and of course, for those who are pandemic curious (or is that just me?!) It's certainly a trip that I'll never forget!
Preparing to Travel
Remember the olden days when travel prep equalled packing a suitcase and finding your passport. Yeah, nah, it's a lot more complicated than that in 2021!
Applying for an Australian Travel Exemption
If you are an Australian permanent resident or citizen, you need a travel exemption to leave Australia. You can only apply for an exemption for a set number of reasons and you must supply evidence to support your application.
I applied under the category of compassionate and compelling grounds (death of a family number) but I didn't want to book a flight until the travel exemption came through, I've heard too many horror stories of exemptions that have been rejected but I did include the date that I wanted to travel.
It took five nail biting days for my exemption to be granted, and only then because I wrote a heartfelt letter to my local MP. Kudos to him, he replied immediately and got one of his staffers to try and hurry my case along with the Department of Home Affairs.
Finding Flights
It's easy to get a flight out of Australia these days but finding a flight back, especially from the UK is considerably more difficult.
Once the exemption was confirmed, I reached out to a travel agent, Brian from Bonaventure Travel who has a proven track record bringing Australians back home during the pandemic. I was on a tight schedule and wanted to return to Australia in less than 3 weeks. Flights to Sydney were almost fully booked for June and July so I had to pay a premium price for my ticket as the only seats for sale on the return flight were in business and first class.
Completing the UK Passenger Locator Form
Before leaving for the UK, all inbound passengers are required to complete the Passenger Locator Form. At the time of travel, Australia was on the "green list," so although I didn't have to self isolate on arrival, I did have to book a COVID 19 test to take on Day 2. There were no testing centres near my mum's so I had to order an at home test online and have it sent ahead.
COVID 19 Test
It was both a requirement of both Singapore Airlines and the UK to have proof of a negative Covid 19 test taken within 72 hours of departure. COVID 19 tests for travel are very specific and a result by text will not be accepted. Tests for travel come at a cost (mine was $100) and a full lab result is provided. Find out where to get a Covid 19 Test to Travel.
At Sydney Airport
Arriving at the airport
Masks have to be worn in all areas of the airport. The departure zone at Sydney airport was almost deserted. Before being allowed to check in, I had to wait in line for a document check where a member of staff checked that I had a completed UK passenger locator form, my negative COVID test results and my travel exemption.
After the document checks, I joined the check in queue. Once my passport and my bags were checked, the check in attendant phoned Border Security to check my passport number aligned with my travel exemption.
Getting through security and passport control was a breeze because there were hardly any passengers.
The departure lounge was pretty much deserted. With the exception of duty free and designer outlets, Sumo Salad, a kebab place and a coffee stand, everything was shut. It was like the airport that time forgot.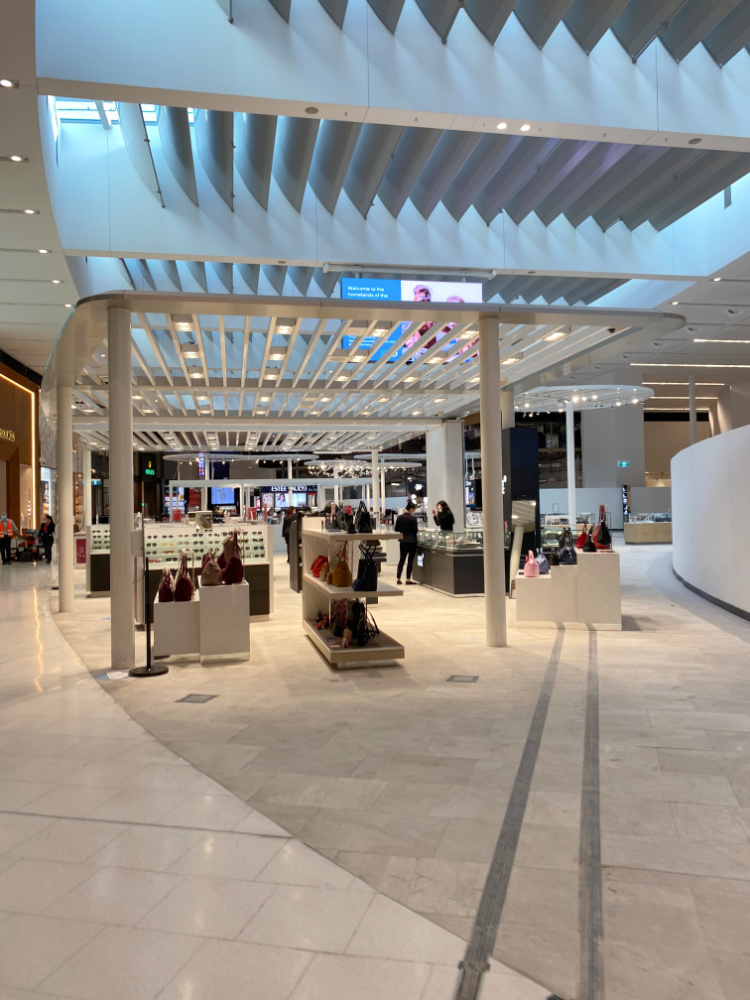 Luckily the coffee stand had a limited selection of alcoholic drinks as well as coffee and snacks. Finding a little bottle of prosecco was like finding an oasis in the desert!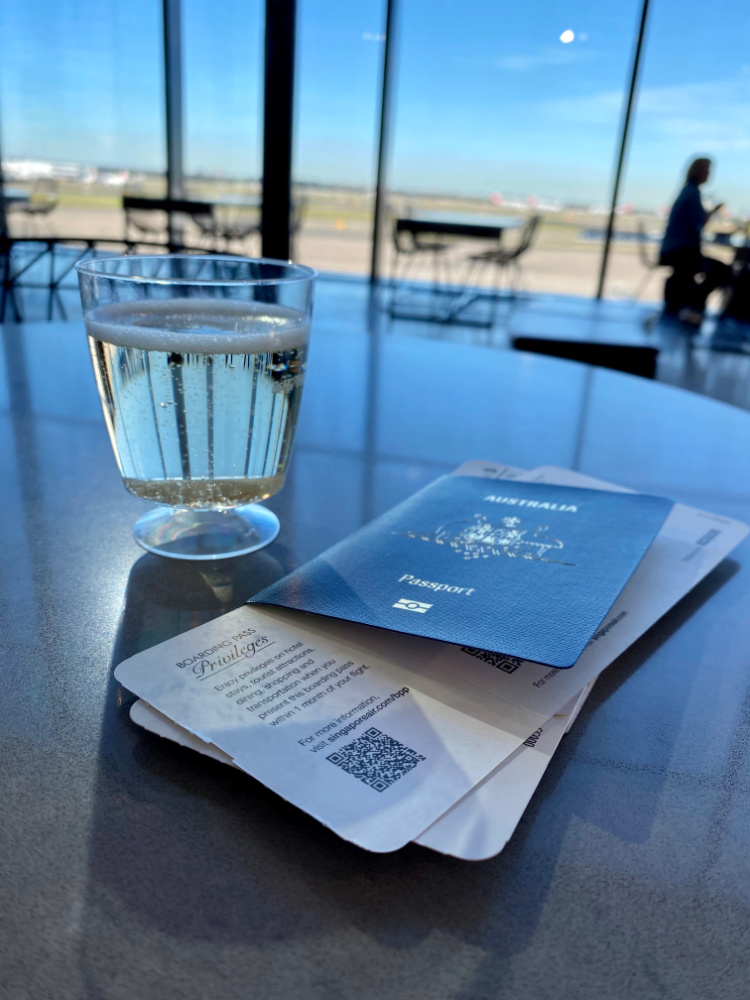 Flying Singapore Airlines Sydney to London
Flying Sydney to Singapore
Boarding was super quick because there were almost no passengers – the departure gate was almost empty.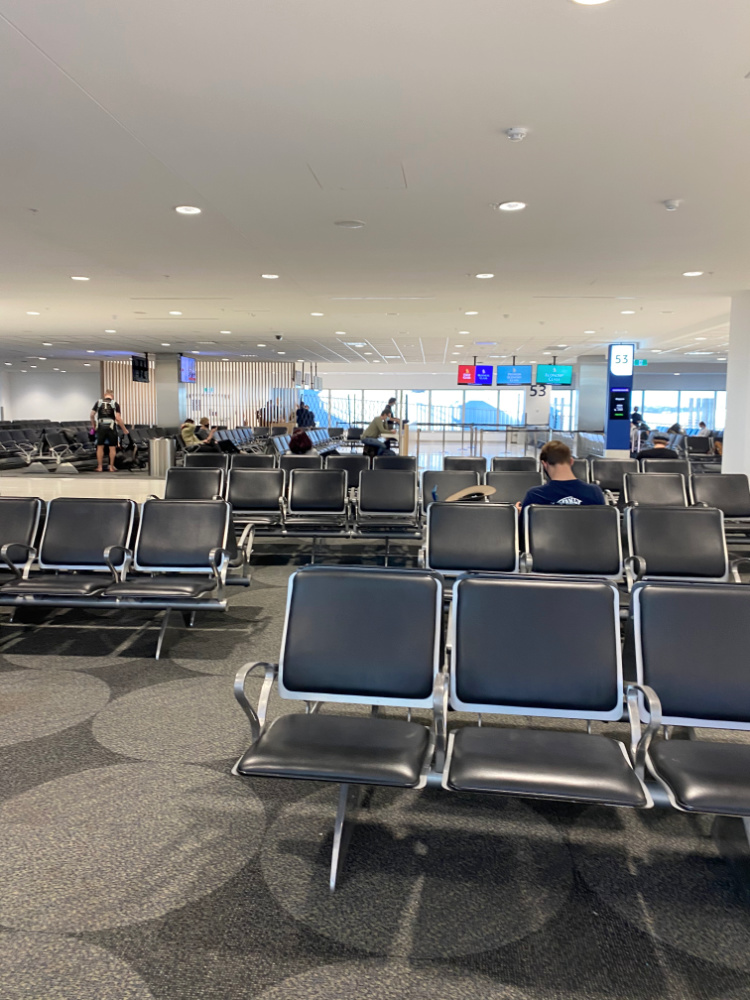 I counted about 10 passengers in my economy cabin and about 20 in the other. There was a full entertainment programme and food and drink service in economy. Masks were compulsory unless you're eating or drinking.
The Singapore Airlines crew were fabulous and really helpful. You know how in the olden days you'd get an amenity bag on long haul flights with eye mask, socks and a toothbrush? Well, now you get a face mask, hand sanitiser and a disinfectant wipe for the screen. How 2021!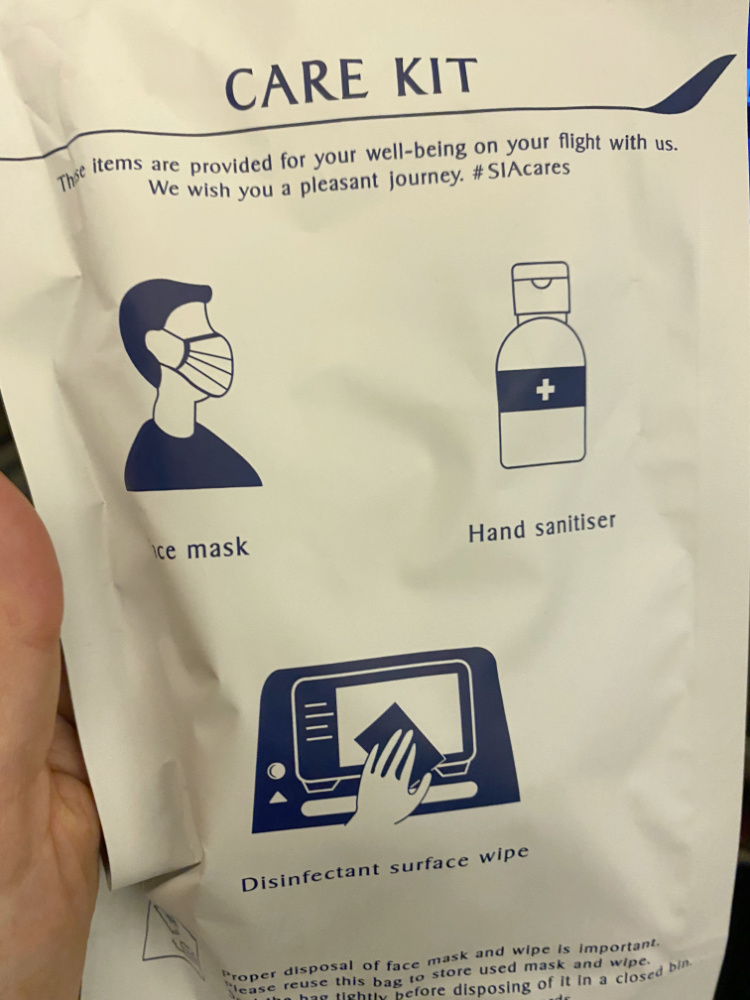 Arriving at Changi Airport
Singapore had deemed Australia to be a low risk country so we were allowed to roam the terminal before our next flight although with just over a couple of hours before the next leg, I didn't go too far. Changi Airport is one of the busiest airports in the world and but it was eerily quiet and almost empty.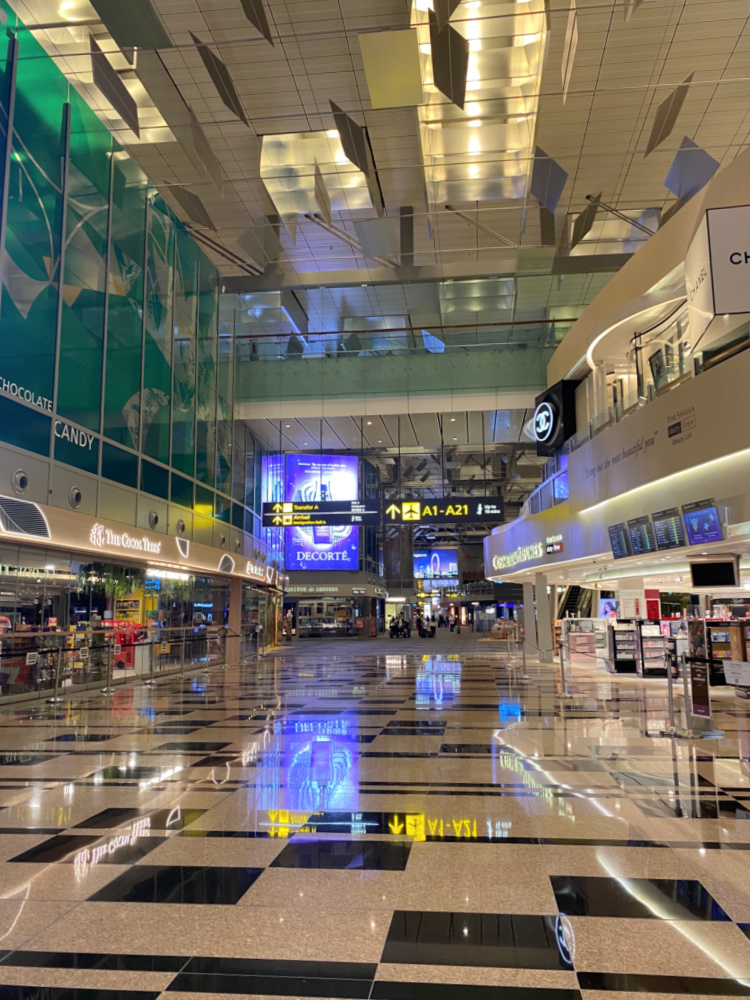 Flying Singapore to Sydney
Arriving at the gate, it was clear that this flight was going to be considerably busier, in fact, it looked almost full. There was no social distancing as such on board but there was an empty seat between individuals/groups who are not travelling together. I won't lie, it made me feel quite twitchy, I haven't been that close to that many people on land or in the air since I last flew back to Australia in February 2020.
Arriving at the UK
Heathrow is so quiet, it's unnerving. We cruise through passport control and get our bags in record time. I'm asked if I have a Passenger Locator Form but no one is interested in seeing it. I head to arrivals where my lovely friend Dharish is waiting for me.
The next day, I self swab for the first of many Covid tests. I was a little heavy handed but I didn't want to leave any cell unturned. When done, I posted the sample off to the lab in one of the special priority postboxes. As I didn't have to self isolate, I was a free agent while I waited for the result (which was negative in case you're wondering!)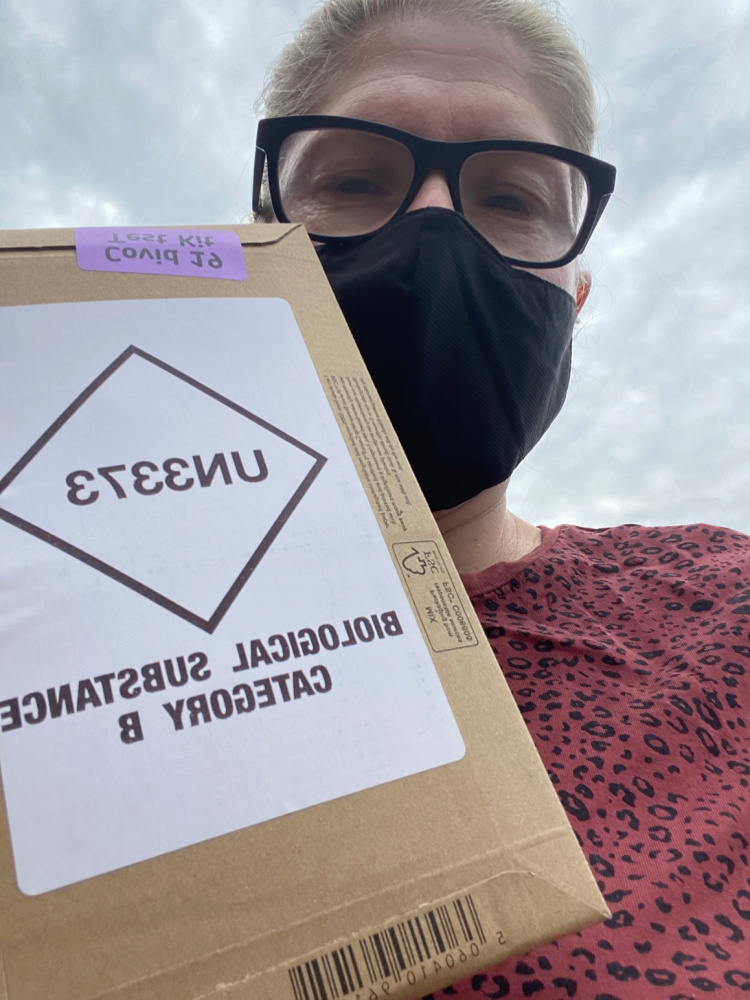 Do you miss travelling? Got any questions for me? What do you find the weirdest thing about my trip?
Stay tuned for the next instalment in my pandemic travel adventure!
Linking up with Denyse for Life This Week