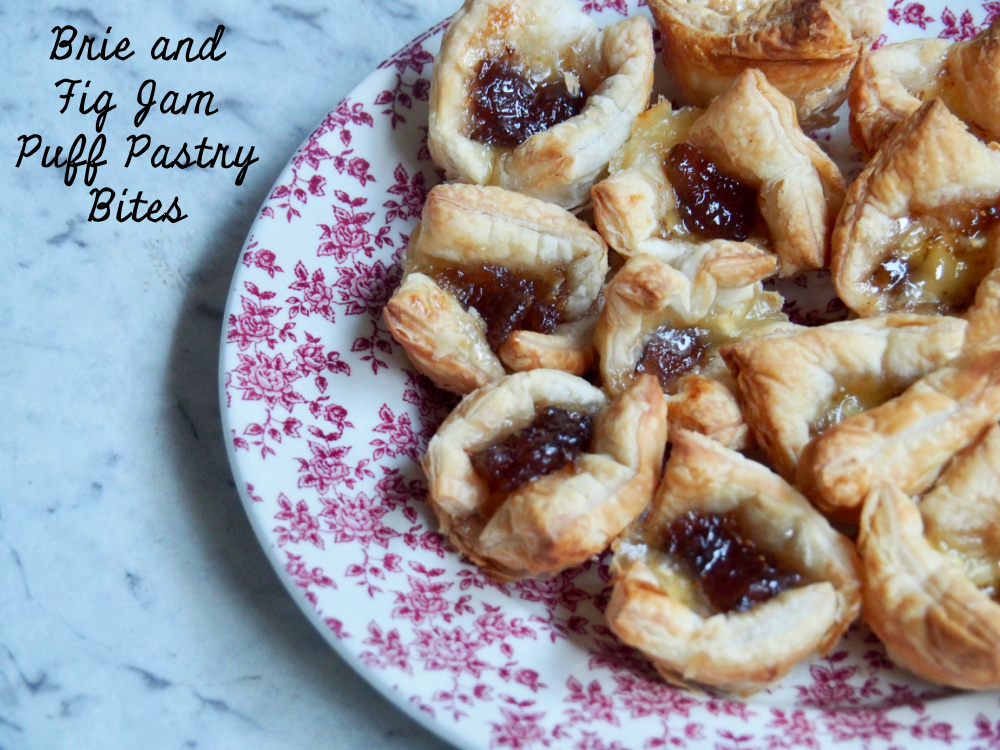 In this easy 3 ingredient recipe puff pastry is filled with creamy brie and fig jam for an easy and delicious snack or appetiser.
I've actually been "sitting" on this recipe for quite some time. I've made these puffs multiple times but every time I do, they disappear so quickly that I never get to take a picture!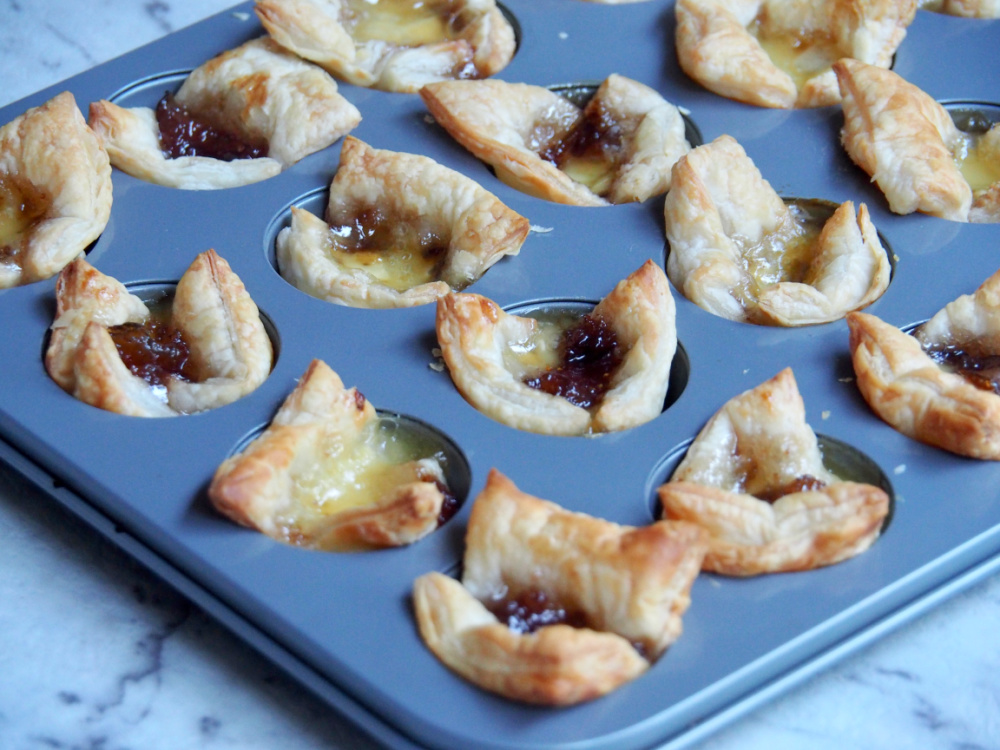 Like so many of my recipes these days, these puff pastry bites were a happy accident. My neighbour had gifted me a jar of fig jam and honestly, I had no idea what to do with it.
A few weeks after the gifting of the jam, my neighbour was coming for dinner and I thought it would be lovely to incorporate the fig jam into the menu. I already had my main and dessert sorted so I knew it would have to be some kind of appetiser.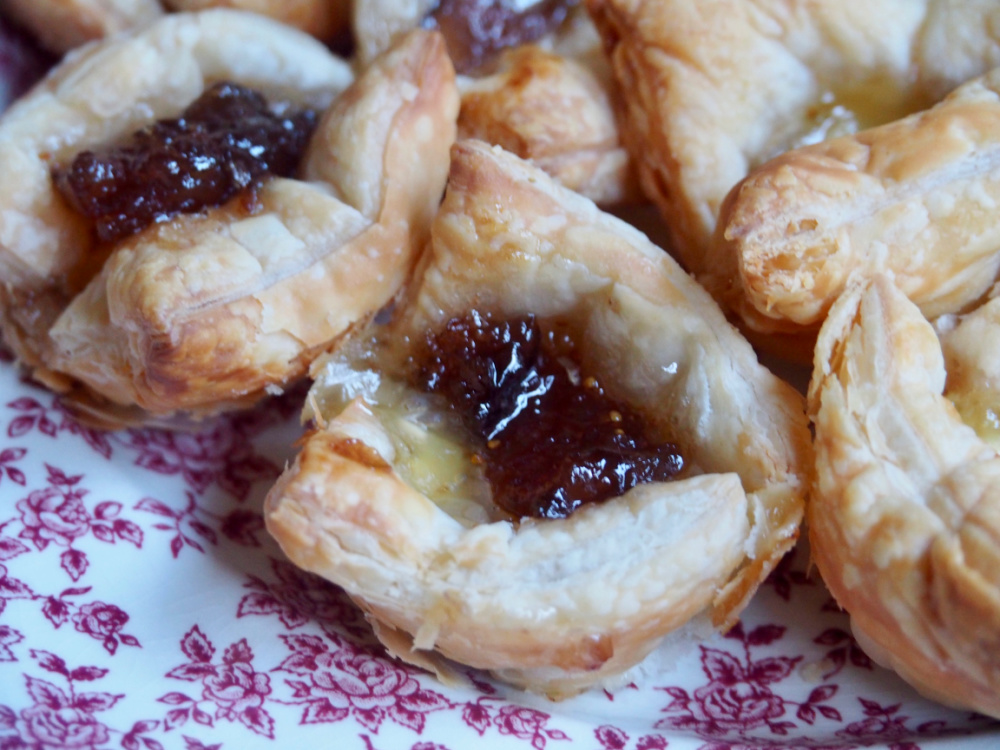 I decided to experiment with the fig jam, brie and puff pastry because those 3 ingredients were sure to be a delicious trifecta.
There's no need for pastry cutters in this recipe, just cut your pastry sheet into 12 sort of rectangles and you're good to go. Less equipment means less washing up which is always a win win in my book!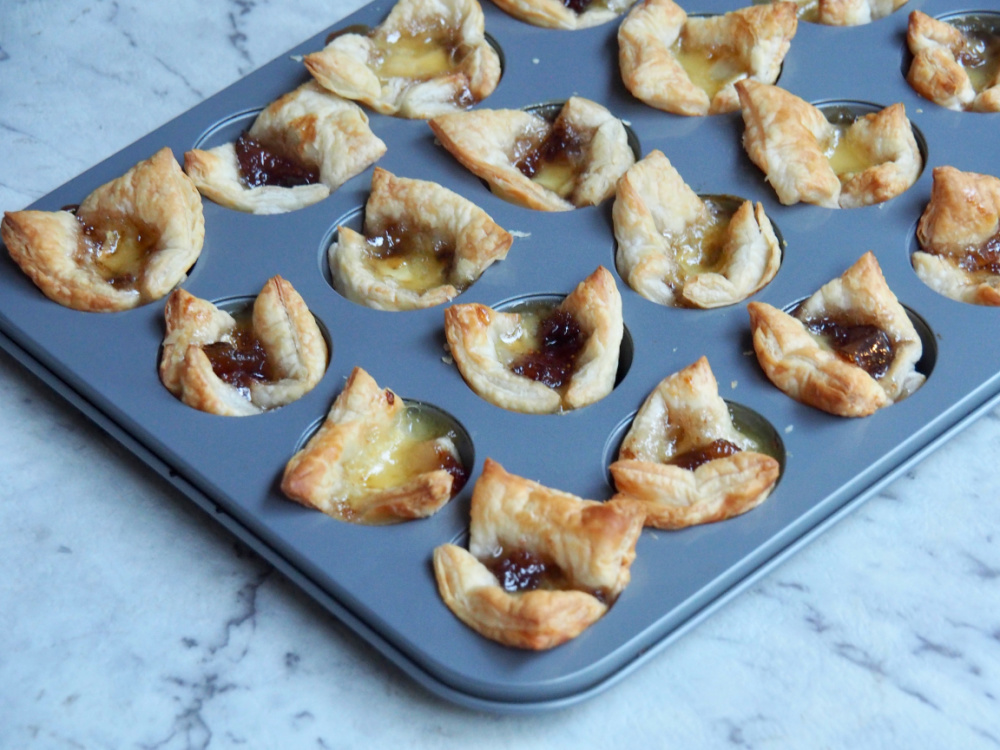 I had to experiment with these a number of times to get the cheese:fig jam ratio right but honestly these are so scrumdiddlyumptious that my taste testers were more than happy to keep eating them.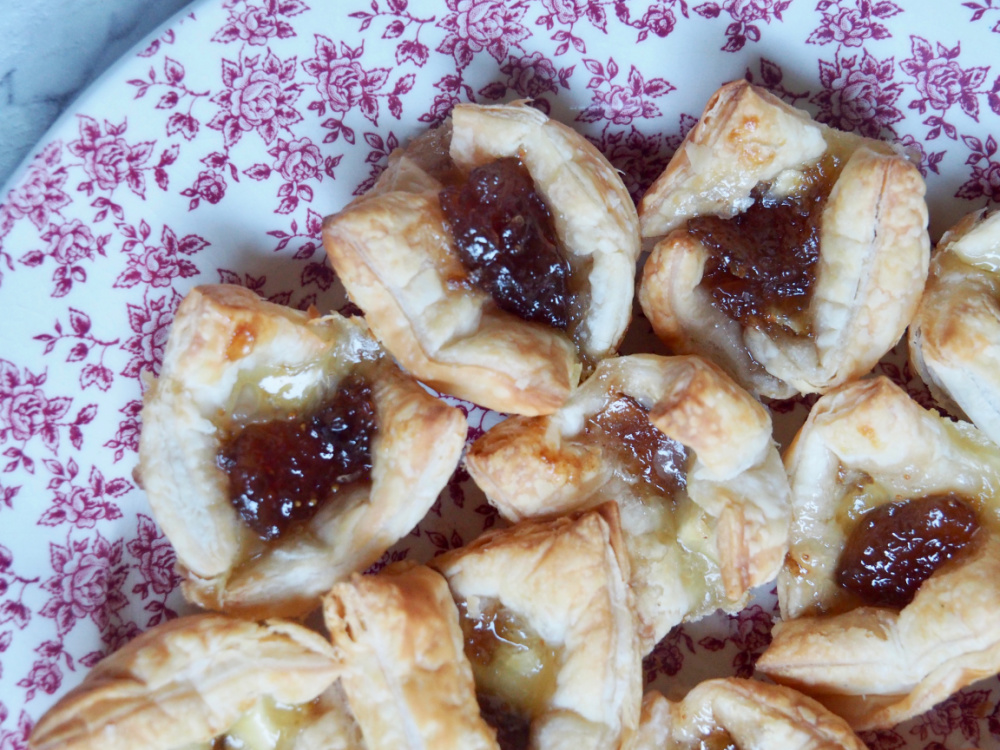 A whole (small) round of cheese might sound excessive but believe me when the cheese has melted, it's perfectly balanced with the flakiness of the pastry and the fruitiness of the fig jam.
Side note: I like to save every last ounce of cheese so I keep the rind on – I find it gives both texture and flavour to the cheese – but if that's not your jam (excuse the pun,) just slice it off.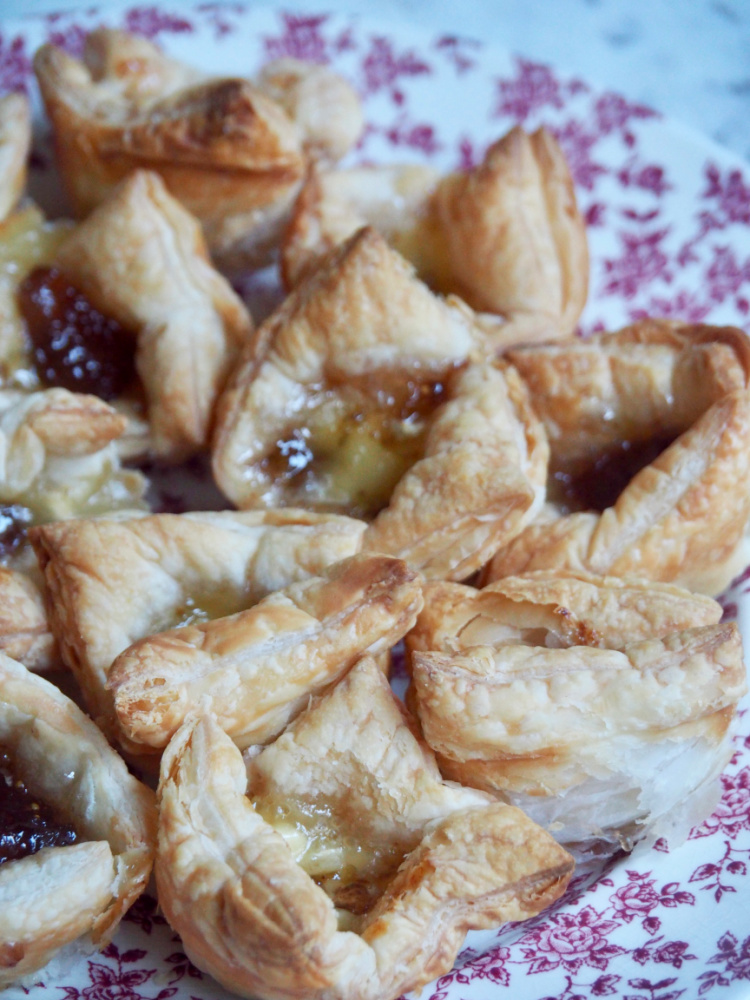 I love that these can be made ahead although I find the problem with that is that I want to eat one every time I go to the fridge and then there's none left by the time I need them!
That said, these bites are so quick and easy to make, you can whip up a batch in minutes – making them the perfect last minute appetiser or pre-dinner snack. This is a recipe worth buying a jar of fig jam for, I promise!
Are you a lazy cook? What's your go-to easy appetizer?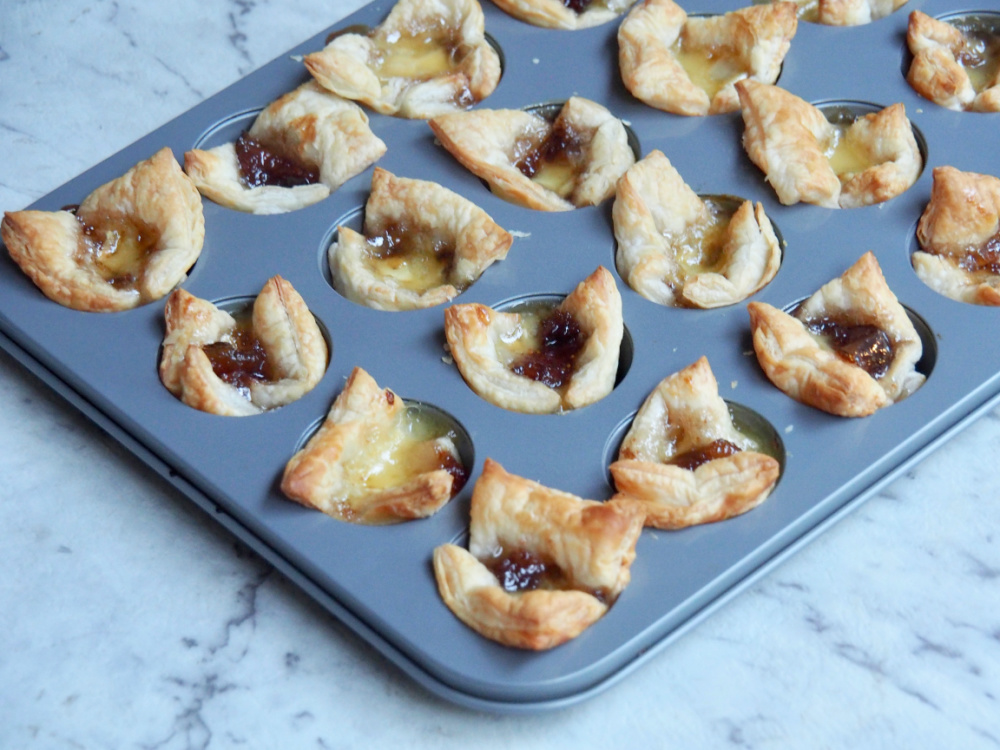 Makes 24 (easily halved)
Ingredients
2 sheets puff pastry, defrosted
200g brie, roughly chopped into 2cm cubes
24 teaspoons fig jam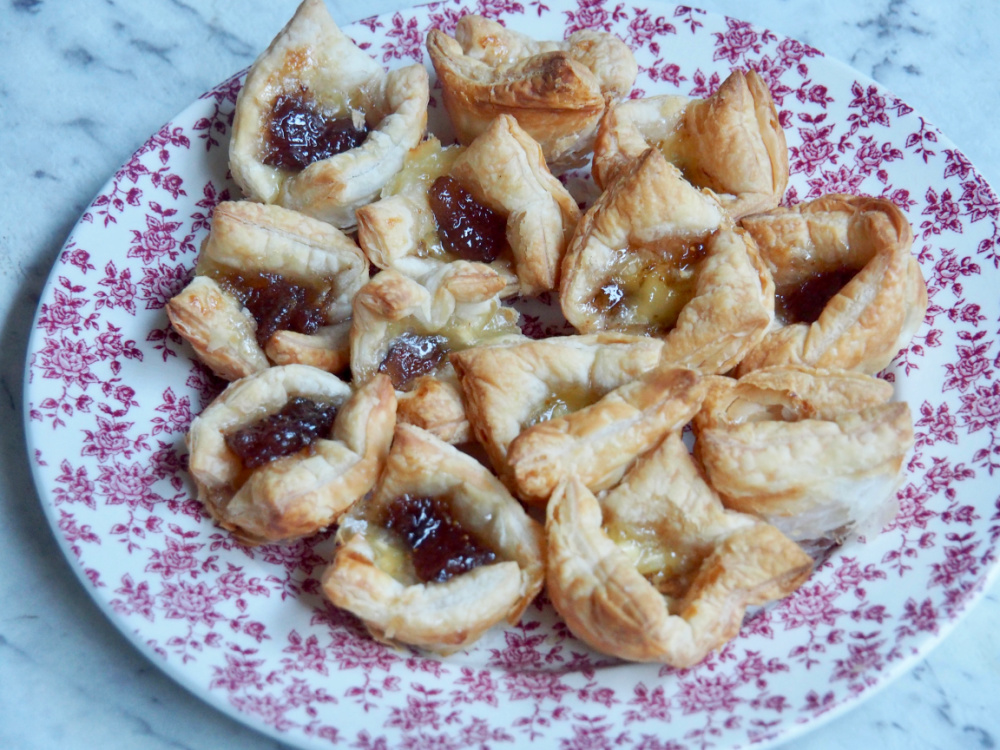 How to
Preheat oven to 190C. Grease 24 holes of a mini muffin tin.
Cut each sheet of pastry into 12 rectangles.
Place the squares of pastry into the holes of the muffin tin, making sure the pastry covers the side of each hole.
Use a fork to pierce each puff 3-4 times, this will prevent the pastry puffing up too much in the oven.
Bake for 12 minutes.
Remove from the oven and press down in the centre of each pastry square.
Working quickly, divide the cheese cubes between the bites, gently pushing down to squeeze the cheese in. Top with a scant teaspoon of fig jam, ensuring that the jam does not run over the top of the pastry.
Place back in the oven for 5-7 minutes until the pastry is golden and the cheese has melted.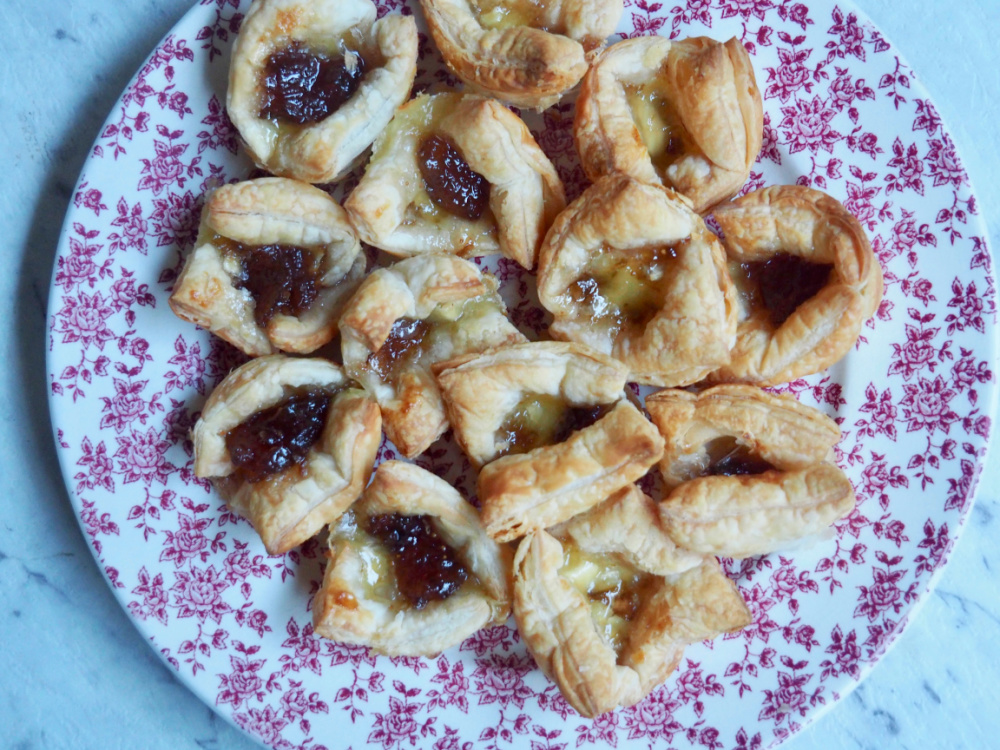 Tip
Keep the bites in a sealed bag or container in the fridge for up to 5 days. They can be eaten cold or reheated.
To reheat the bites, simply place on a lined baking tray and bake at 100C for about 15-20 minutes until the pastry has crisped up and the cheese is melty.