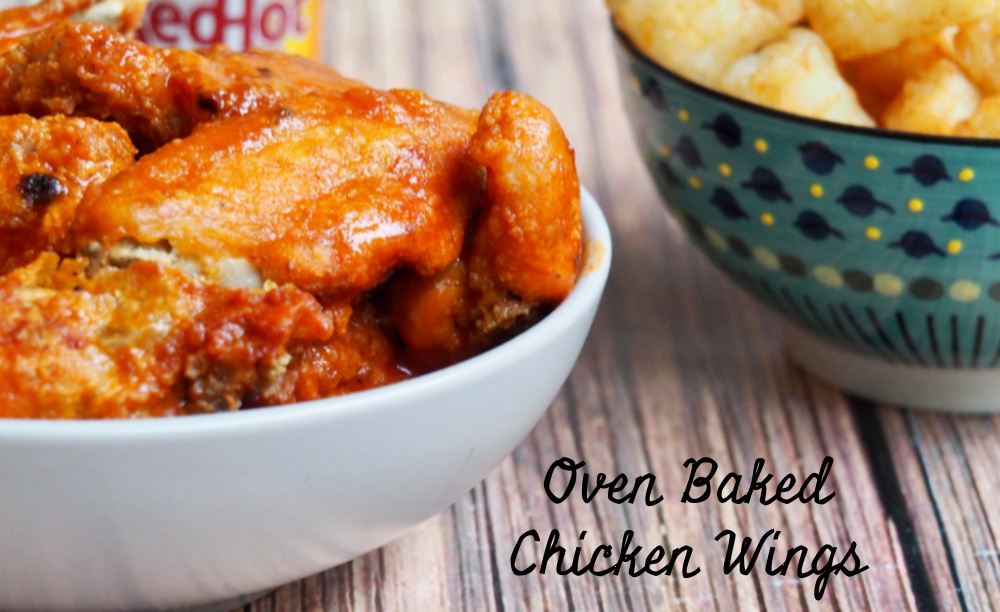 These oven baked chicken wings are so easy and so delicious, they really are finger licking good.
Now I know it's been a while between reader recipes but this one is an absolute cracker and we are absolutely obsessed with these chicken wings.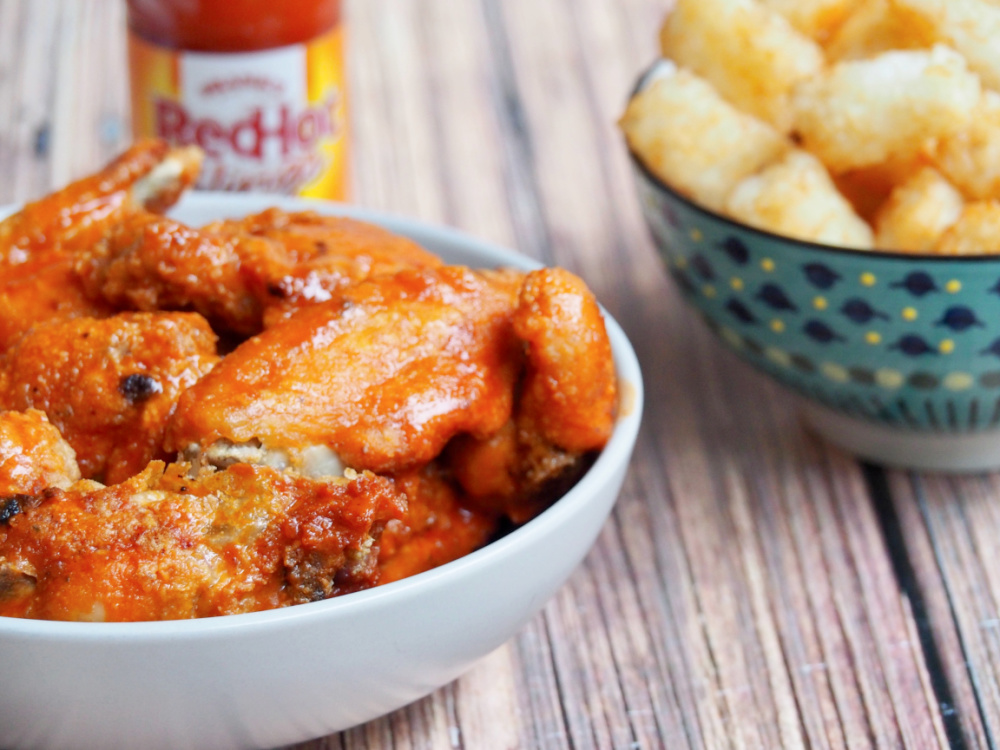 So this recipe comes via my friend Lucy via her friend Sonia so I need to thank Sonia for her pure genius and Lucy for sharing it with us.
Fun fact: Teddy Roosevelt and Lucy's dog, Paolo introduced us via Instagram. Now we're just two dog mums who love to hang out and love each other's pups like they are our own. Our husbands are good mates now too so our furiendship is now a family affair.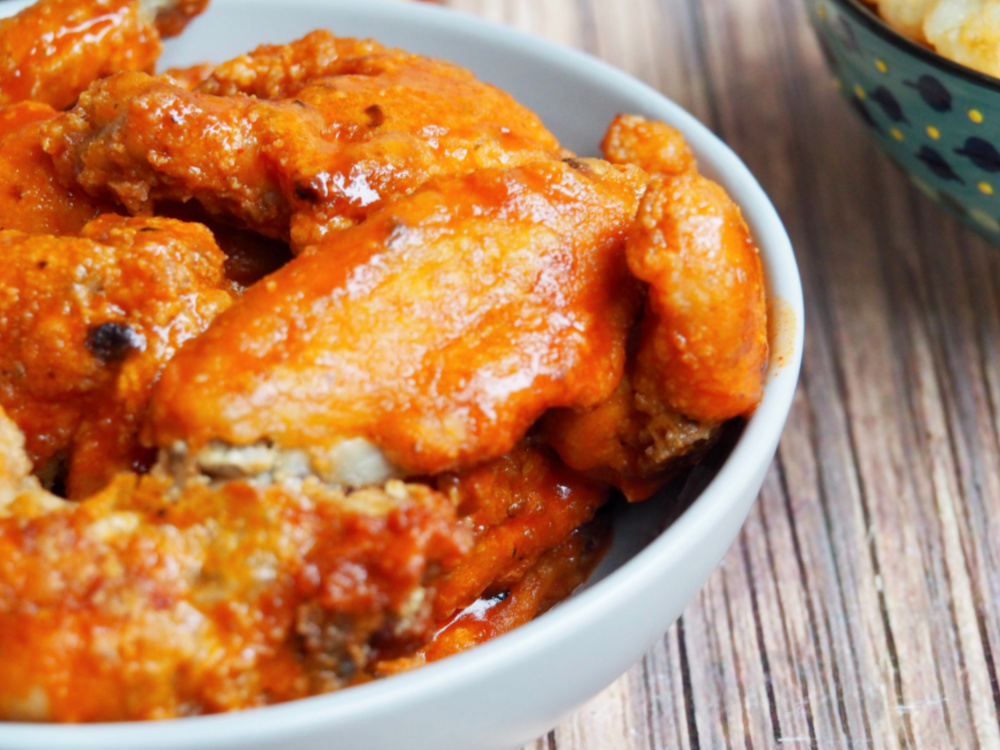 Now Lucy will be the first to admit that she's not the world's greatest cook but she is quite famous for her chicken wings. We'd heard so much about them and couldn't wait to try.
While I was in the UK, Lucy and Dan kindly invited David and Ted over for a beer and wings night and my FOMO was very real, let me tell you.
Anyhoo, it was love at first bite for David and these chicken wings and that's when I knew they must be extra special because David doesn't eat chicken with bones in, least of all wings!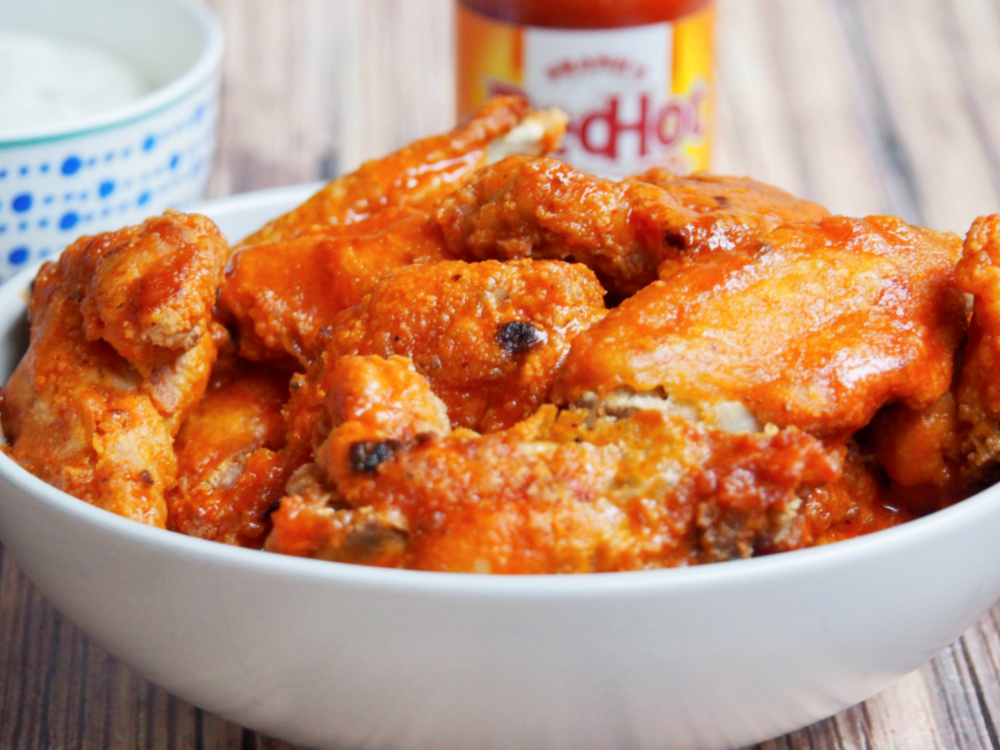 Sure enough, once I got out of quarantine and came home to lockdown, the first zoom night we had was a chicken wings night where Lucy coached me in chicken wing goodness via Face Time. Because these days everyone knows staying in is the new going out!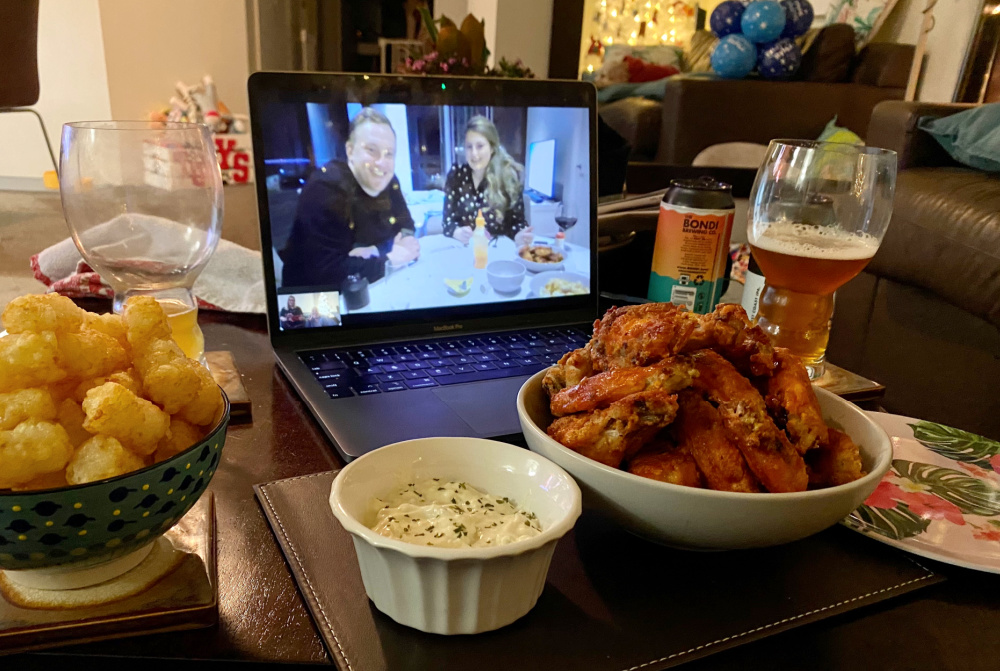 One taste of the chicken wings and I could immediately see what all the fuss was about. I'm obsessed with these wings! They have all the taste of fried chicken without all the calories and none of the mess. Plus they're gluten free and dairy free (apart from the blue cheese sauce) which means everyone can have their chicken wings and eat them.
Talking of blue cheese sauce, I think that was Dan and Lucy's addition and a very delicious one it is too. This recipe is super versatile though, the "naked" baked chicken wings are stand alone delicious and if hot buffalo sauce isn't your jam, you can dip the wings into whatever sauce tickles your tastebuds.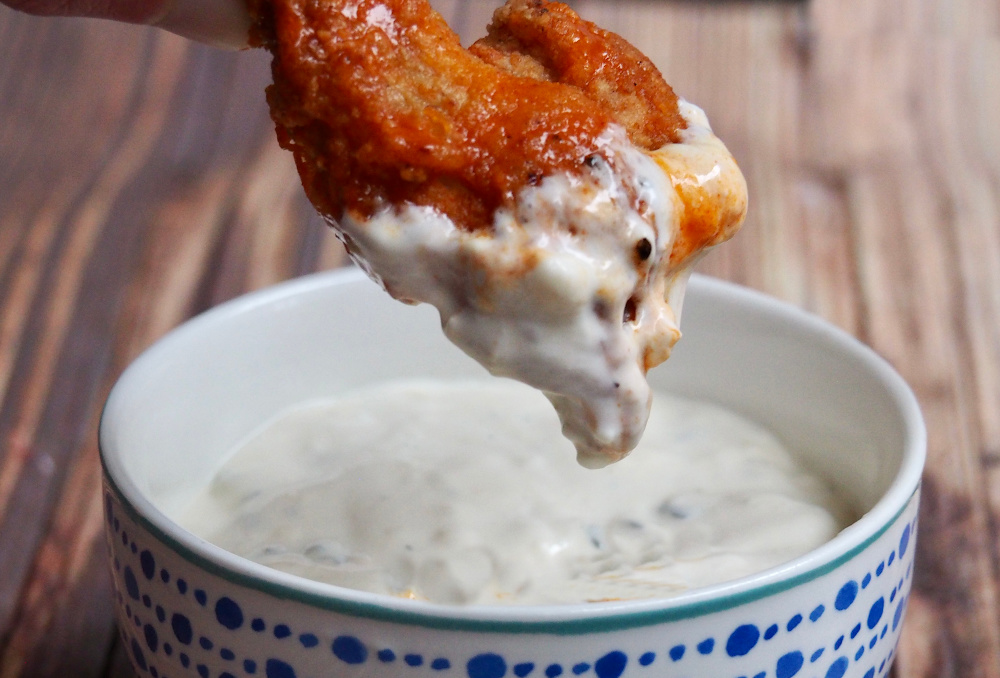 Similarly if Portugese chicken seasoning is a bit too spicy for you, use regular chicken seasoning instead. This recipe is very forgiving.
We like to serve these wings with potato gems and call them tater tots and pretend we're in an American diner rather than our living room, Lucy likes to serve them with garlic bread but really however you serve these they will be delicious.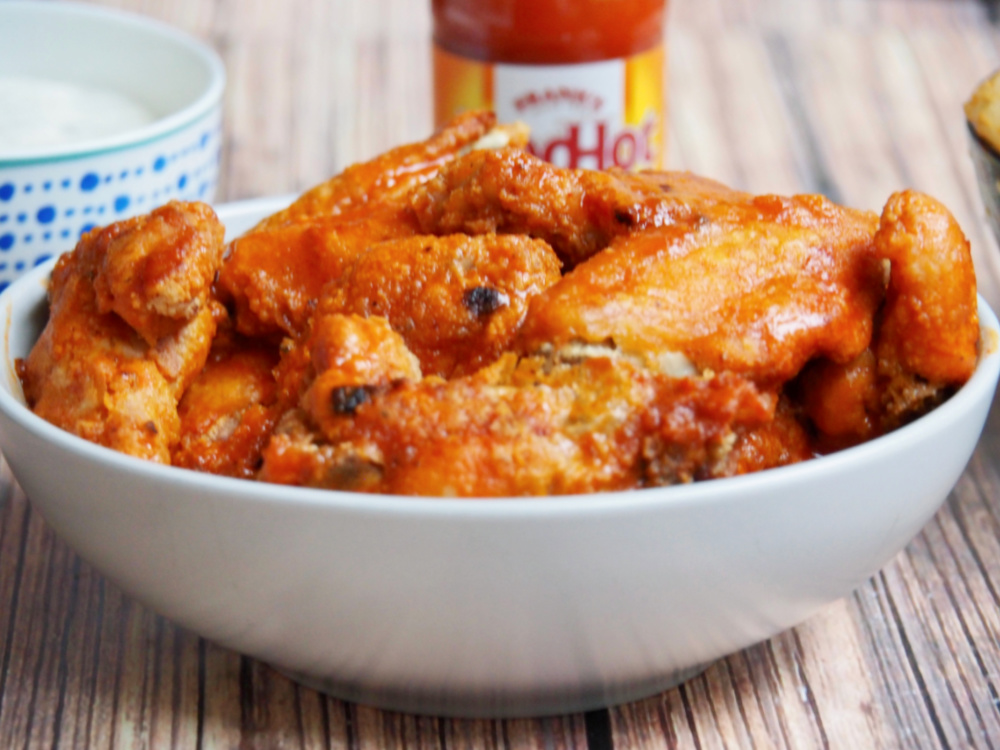 I don't usually get pushy about recipes but just promise me you'll try these, please?!
Have you met anyone on social media that became a friend in real life? How do you like your wings?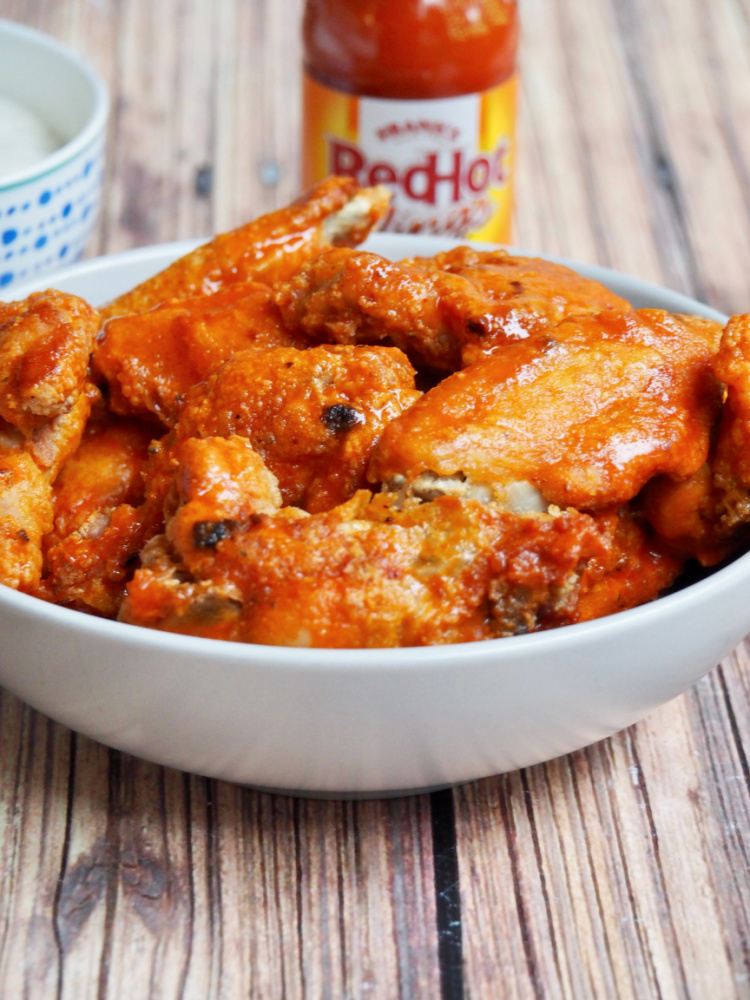 Ingredients
2 tablespoons gluten free flour
2 tablespoons baking powder
1/2 – 3/4 teaspoon of Portugese Chicken Seasoning
Salt and pepper
1 pack chicken wing nibbles
1/2 – 3/4 bottle Frank's Red Hot Buffalo Wings Sauce
FOR THE BLUE CHEESE SAUCE
65g light sour cream
55g mayonnaise
90g Castello blue cheese, roughly chopped
1 teaspoon lemon juice
1 small garlic clove, crushed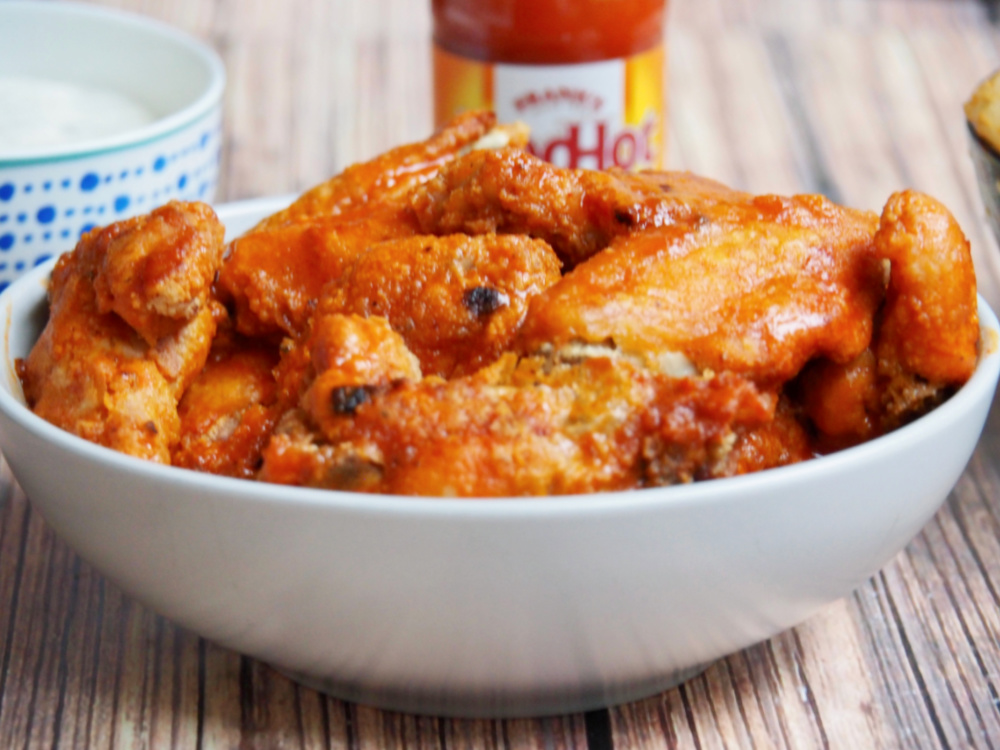 How to
Preheat the oven to 230C and line a baking tray with baking paper.
Mix the flour and baking powder together in a small bowl and add enough Portugese Chicken seasoning until the flour starts to turn slightly pink. Season well with salt and pepper.
Lightly dust the wings in the flour mixture and place skin side down on the baking tray. Bake for about 45 minutes, turning half way through.
Meanwhile, make the blue cheese sauce by simply mixing all the ingredients together in a small bowl.
Pour the hot sauce in a bowl and dip the wings in, shake off the excess sauce, place in a bowl and serve with the blue cheese sauce.