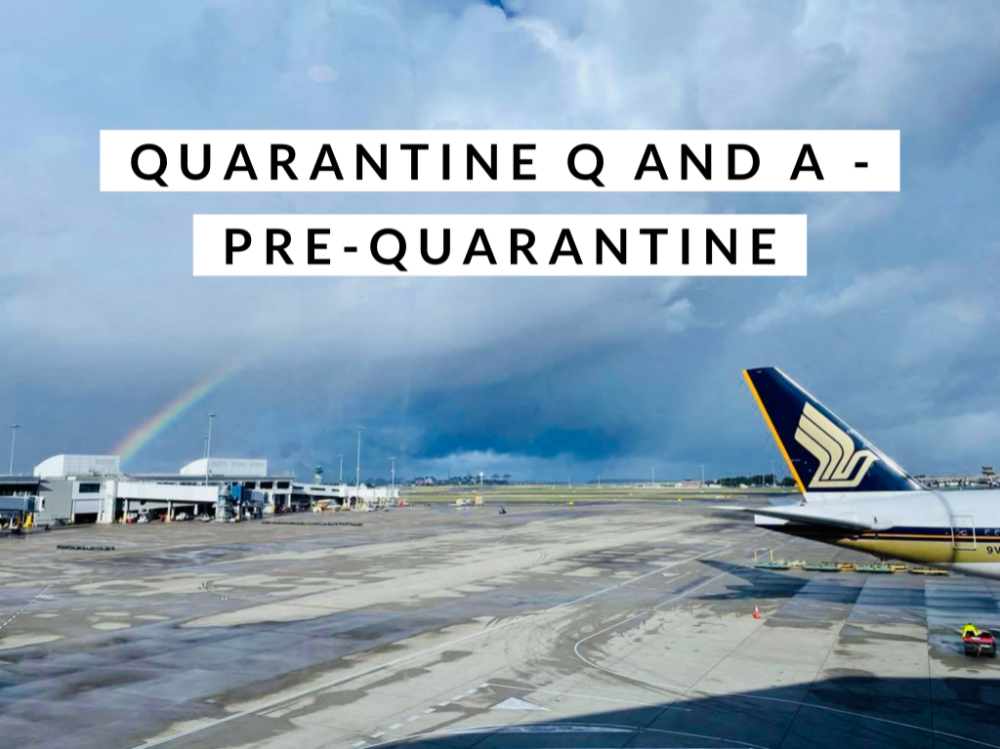 Having experienced Hotel Quarantine for myself, I'm as quarantine curious as ever and passionate about demystifying the Hotel Quarantine process.
When I was in Hotel Quarantine, I got asked so many questions about my experience on social media that I decided to answer them in a series of blog posts.
But don't just take my word for it, today I'm teaming up with fellow QuaranTeamer and co-founder of Virtual Quarantine Happy Hour, Roxane, who quarantined in Sydney a few weeks before me.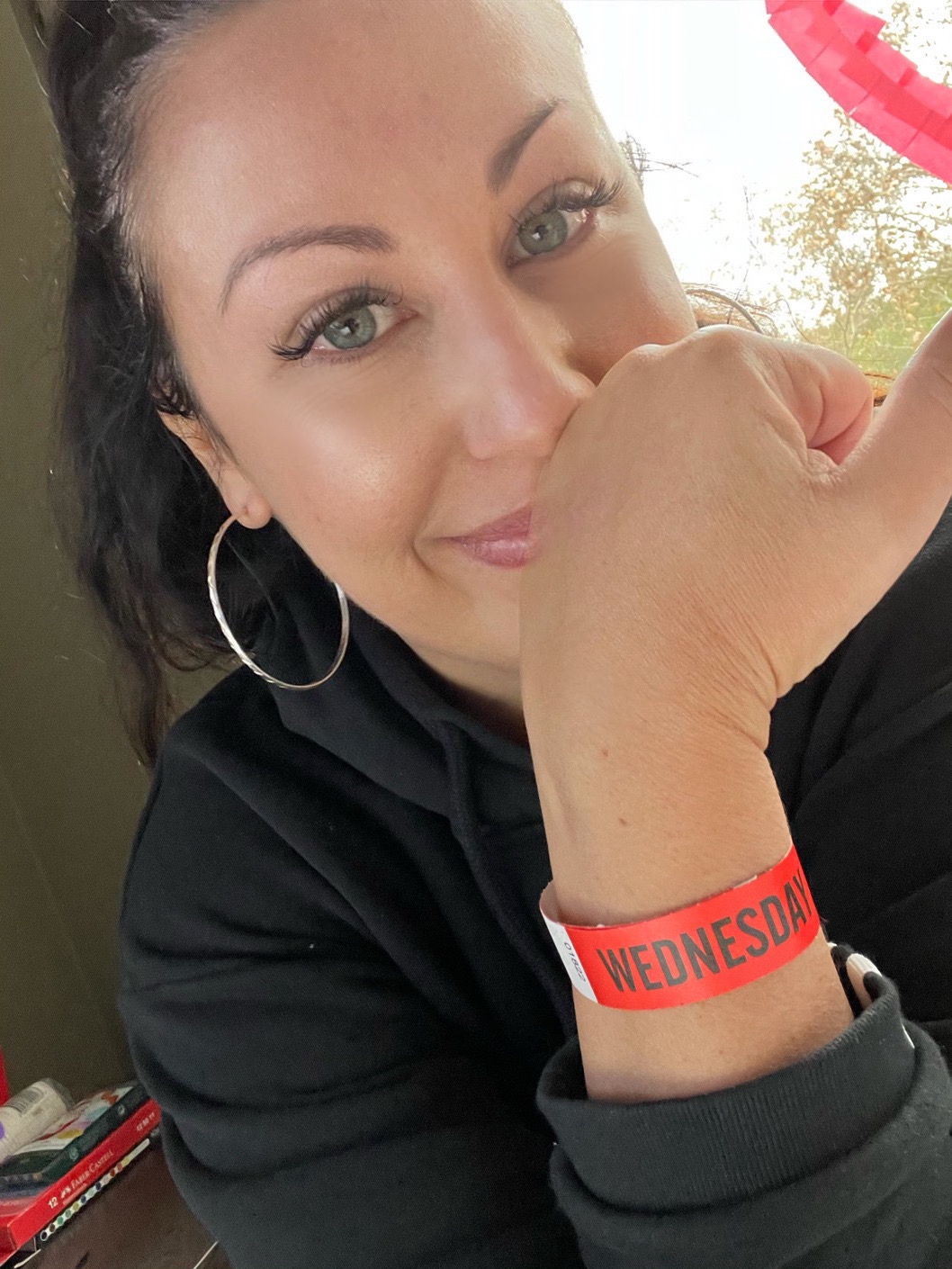 Roxane, originally from Sydney, has been living in Singapore as an expat since 2012. Wife to fellow Australian, Sam, and proud 'Fur Mum' to 2 year old Labrador Apollo, Roxane has built a career in Singapore in technology sales.
She is one half of the duo that created 'Virtual Quarantine Happy Hour Australia', the Facebook group responsible for what started as fun nightly zoom calls connecting fellow Australians in hotel quarantine to an established online community and resource for all returning Australians entering into Hotel Quarantine.
In fact, the team has just added the Ultimate Hotel Quarantine Survival guide to their repetoire – a webinar (with a cameo from yours truly) and a free ebook packed with useful tips and resources to thrive in hotel quarantine. Check it out!
Now you've "met" Roxane, let's get stuck in and answer those questions, shall we?
Was it difficult/expensive to book a flight to Australia?
Roxane: Suprisingly, no. I booked my flight myself 2 weeks before my departure date with Singapore Airlines. I am a KrisFlyer Gold member and I had a lot of unused KrisFlyer miles that I was able to redeem (plus taxes).
I had immediate confirmation for my flight back from Australia to Singapore, and the flight that was waitlisted was confirmed and ticketed within 2 hours. I flew Business Class.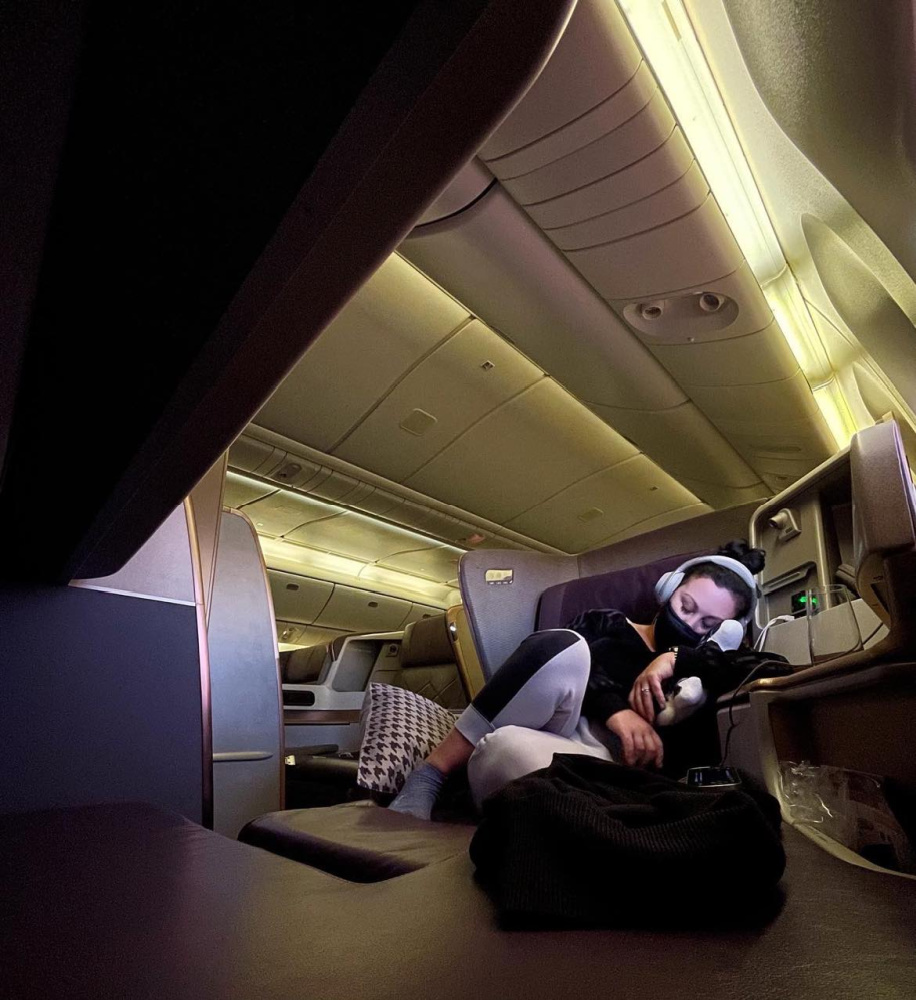 Sam: I knew it was going to be tricky to get a flight back to Sydney, particularly with such short notice so I enlisted the help of a travel agent, Brian from Bonaventure Travel. He found me a flight but the only catch was the first leg was Business Class and the last leg was in First Class.
The cost of the return ticket was $10,000 but for me getting back home was priceless. The price tag seemed extortionate at the time but people pay more than that for a one way ticket in Economy now. It's crazy stuff!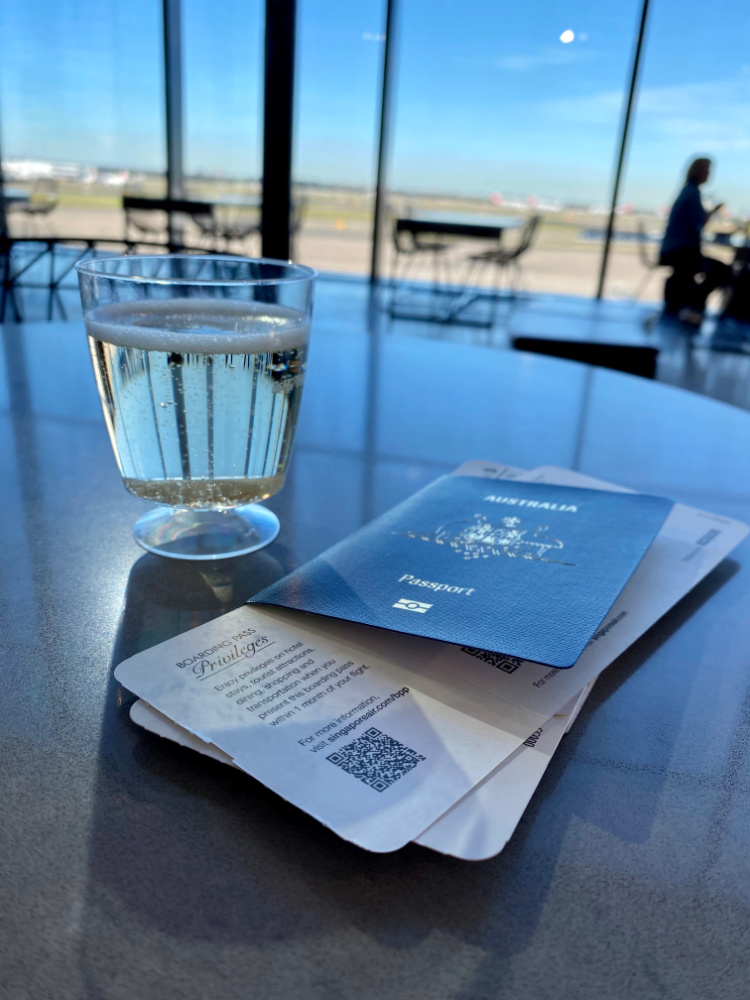 Did you have to get an exemption to enter or leave Australia?
Roxane: No, I didn't need an exemption to enter Australia as I am an Australian citizen. However, I had to apply for a 're-entry' approval from the Singaporean Government for me to legally re-enter Singapore after returning from Australia. This was not a difficult process as it was managed via my husband's employer here in Singapore.
Sam: I didn't need to get an exemption to enter but I had to get an exemption to leave. I applied on compassionate grounds and it took an excruciating five days for the exemption to be approved. In the end, I reached out to my local MP and he intervened on my behalf to try and expedite the process.
How were the flights? Were they busy?
Roxane: Only 4 people in my business class cabin. Economy looked empty. They were not busy.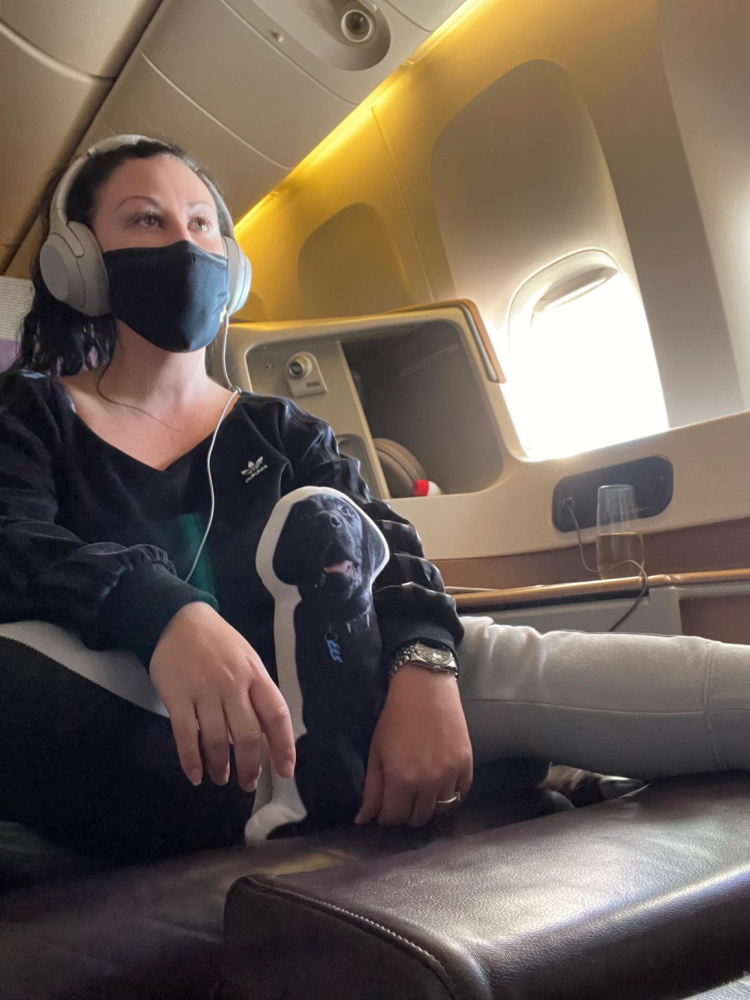 Sam: First class was full (all 4 seats) and there were about the same number of passengers in Business. The rest were dotted through Economy. I don't think there were more than 30 people on the flight.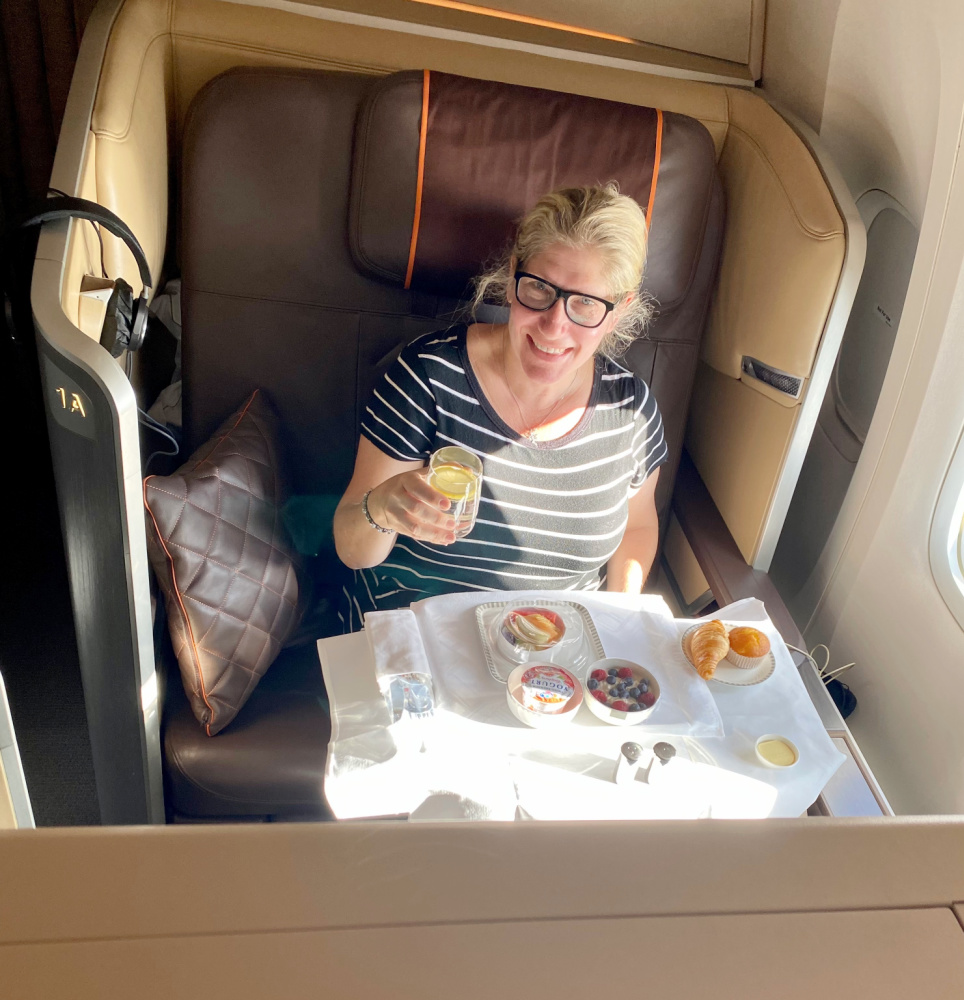 Did you have to do mandatory quarantine in Singapore/the UK?
Roxane: I did, however incoming travellers from Australia ware only required to complete 7 days 'SHN' (Stay at Home Notice) which can be served in your place of residence if you have sole access to a room with an attached bathroom separate from anyone else living in the residence. I had to serve my 'SHN' in a hotel of my choice as my place of residence isn't suitable for serving SHN.
Prior to me leaving Singapore for Australia the requirement for inbound travellers from Australia was a PCR test on arrival and self isolation until your test result is received, there was no 'SHN' or 'Quarantine requirement'. When the number of Covid cases were rising in Sydney the Singaporean Government responded by updating their inbound traveller requirements for Australia and imposed the 7 days mandatory SHN.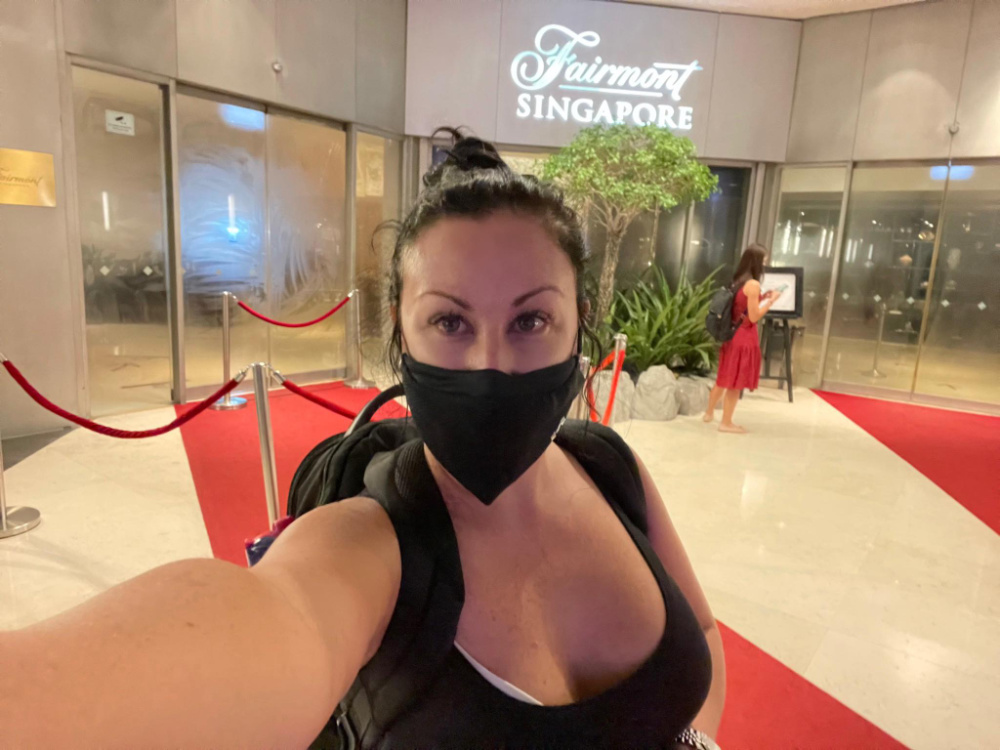 Sam: There were no requirements to quarantine or isolate when I arrived in the UK but I did have to do a PCR test on Day 2. As there were no testing centres nearby, it was an at home test and I sent the swab off to the lab for the results which were thankfully negative!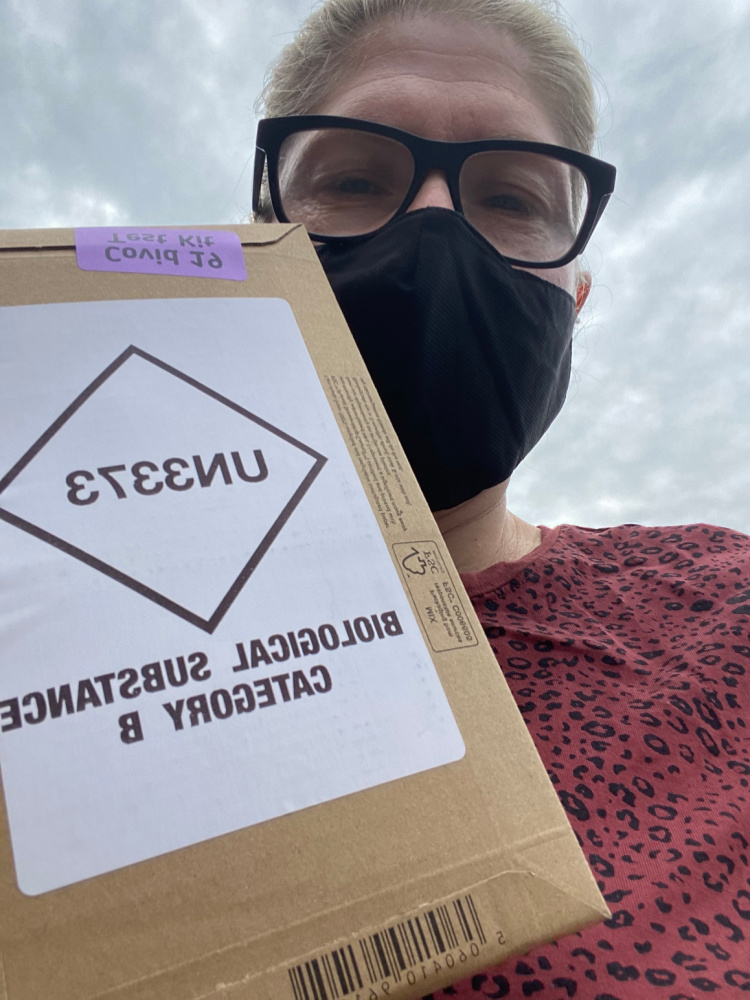 If you did have to quarantine in another country, what was it like and how did it measure up against Australian HQ?
Roxane: It was very organised. You land at Changi, you are processed through immigration where you are informed that you will be serving 7 days 'SHN'.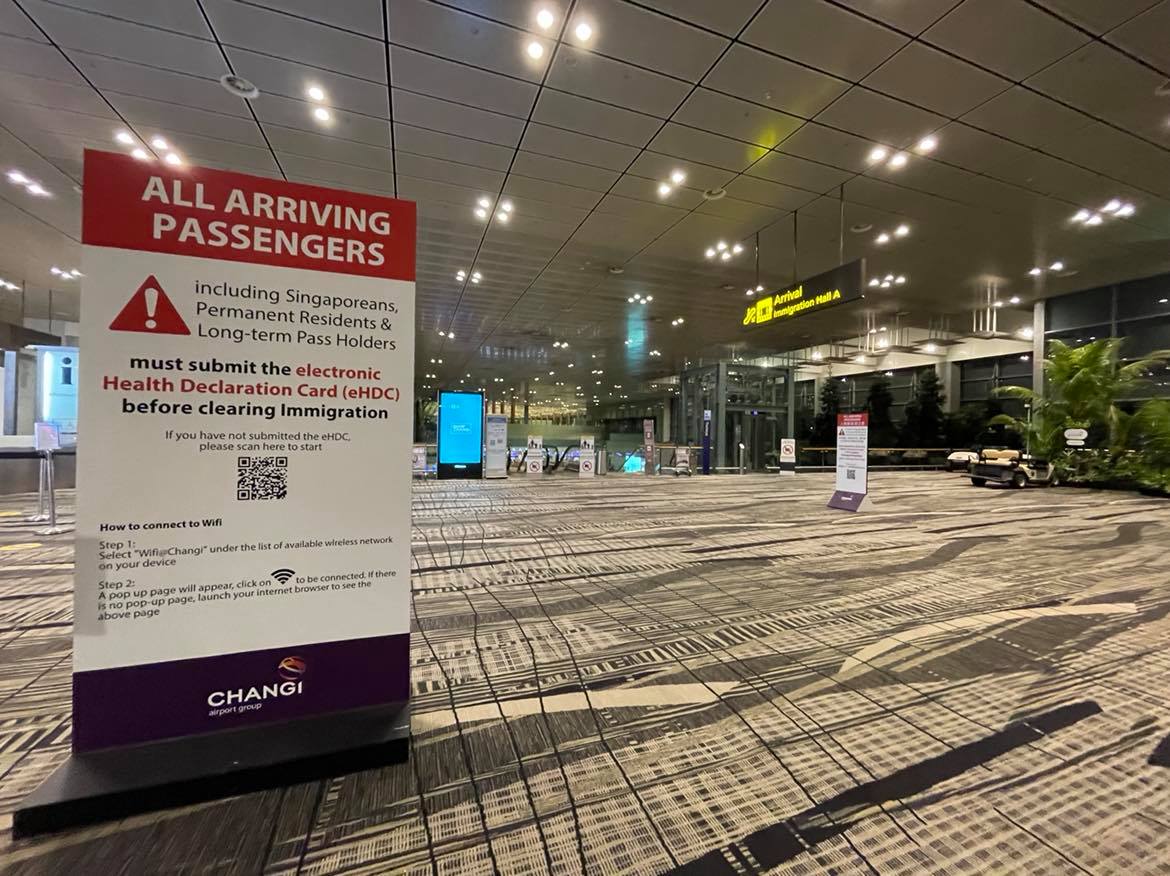 You are given a bag with an electronic tracking device (a wrist band that you are required to wear at all times during your SHN) and a physical wall device that connects to a Government app on your handphone. If you tamper with the wrist band or attempt to remove it an alarm will be activated. There are clear instructions for the devices.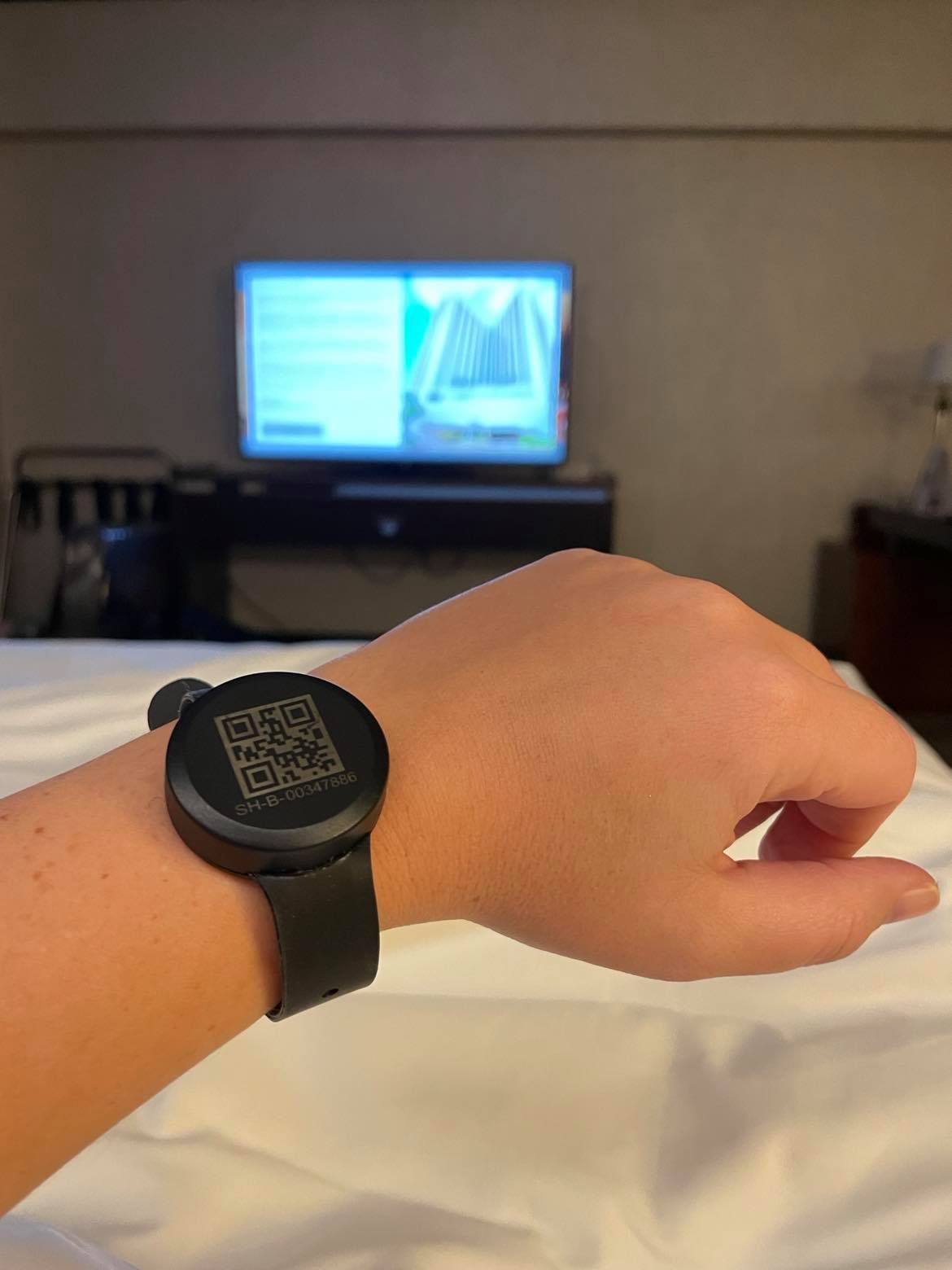 You collect your bags from the carousel and then proceed to take your mandatory 'on arrival' PCR test before catching a taxi to the hotel that you have chosen to serve your SHN in.
I stayed at The Fairmont Hotel Singapore which is part of the Accor group that I am a gold member. I accumulated loyalty points for my stay as if I were a regular guest. The processing at the hotel is quick and efficient. The person taking you to your room is not police or defence. They are hotel employees. I had a balcony and modern facilities. I was able to opt out of the daily delivered meals and I catered for myself by ordering from local food delivery services. I was able to order anything I liked and there was no limit to the alcohol consumption.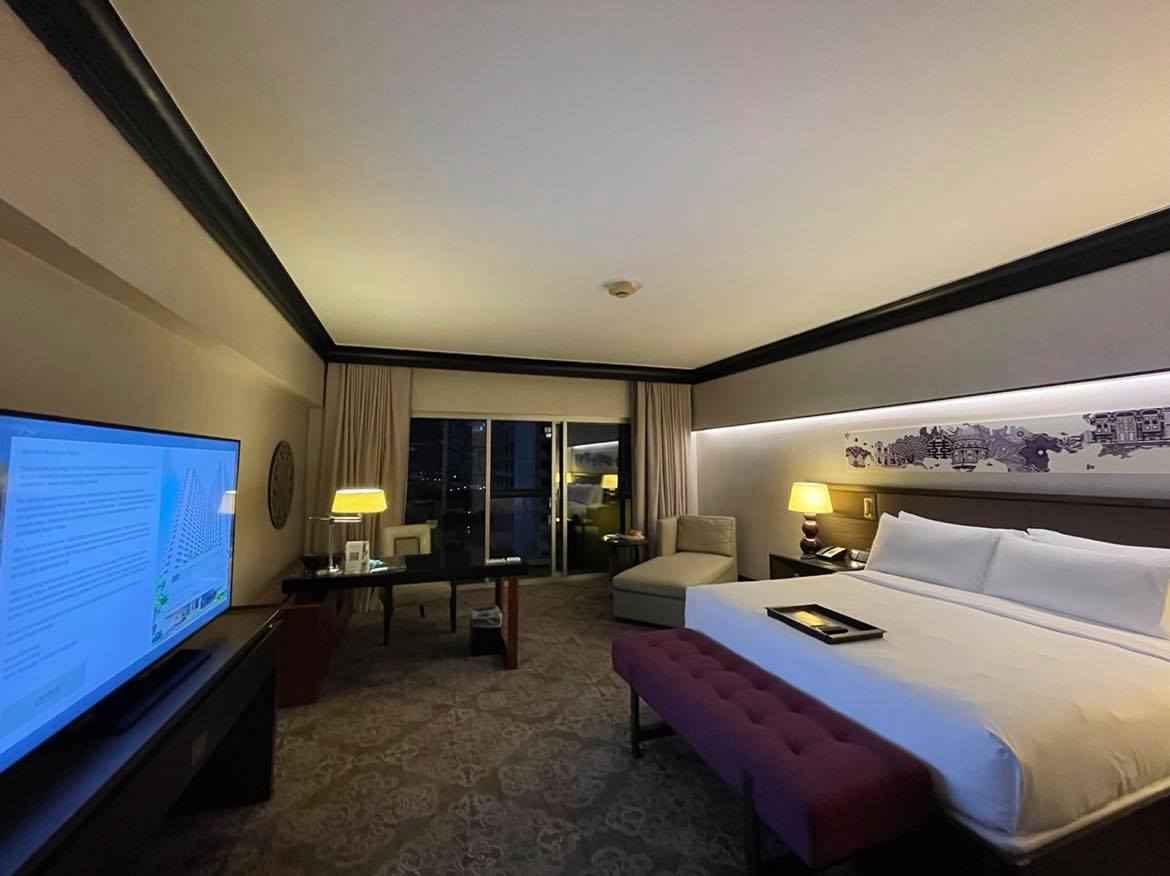 When deliveries were dropped off the staff member would wait at the door for you to take the delivery from them – no drop at the door, doorbell/knock and then 30 second wait (like in Australian quarantine.) There are also no police or personnel manning the hallways. You also have the room key given to you. There is one PCR test only and you need to leave your hotel to a dedicated facility outside to take the test. You then take a public taxi back to the hotel where you are taken to your room again until the end of your SHN.
Did you have to pay up front?
Roxane: Australia, no. Singapore yes.
Sam: No, in fact I left HQ 2 months ago and am still waiting for the invoice!
Next week, Rox and I will be back sharing our tips for thriving in hotel quarantine. If you've got any questions, let us know in the comments!
Linking up with Denyse for Life This Week