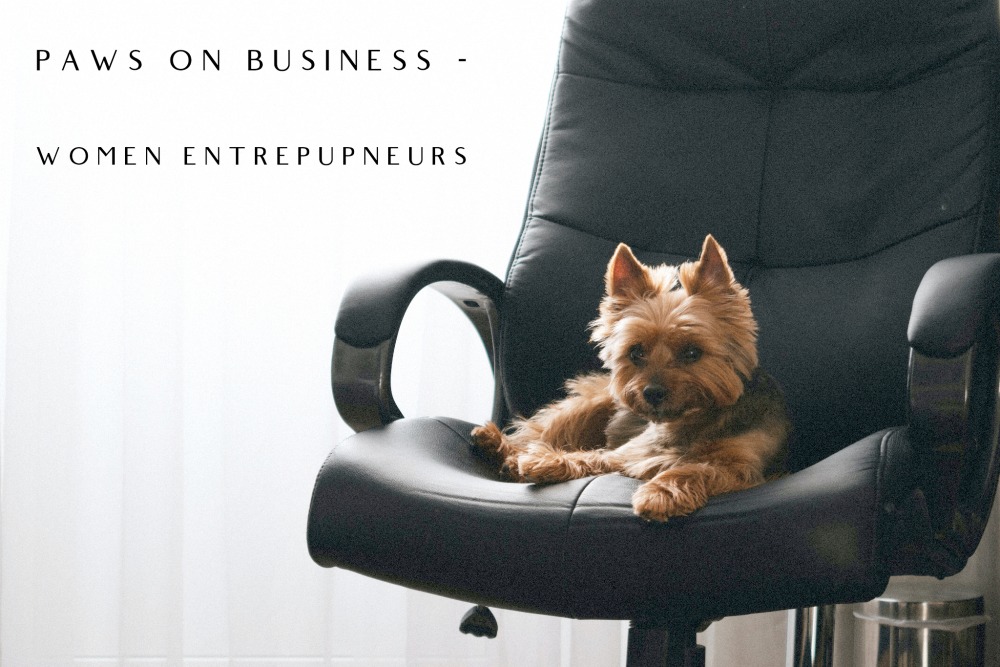 entrepupneur
(noun)
– someone who sets up a dog related business, takes on financial risk and works their butt off in the hope of profit.
Jesseline from Heartmade Clay.
I am so excited to introduce you to the lovely Jesseline from Heartmade Clay – I am a huge fan of her as a person and of her work, this is a woman with some serious skillz!
It was love at first sight when I first saw Jesseline's work; a pair of custom made dog earrings and of course, I knew I had to have a pair for myself in the form of Teddy Roosevelt. Jesseline was so delightful to deal with, her attention to details was second to none and the earrings exceeded all my expectations.
Truth be told, I planned to publish this interview last year but well, you know how it is, life got in the way. It's such a treat to finally share Jesseline's business and backstory and I'm thrilled at how her business has grown – not just in her range of canine keepsakes but in the wide range of polymer clay creations that she can make.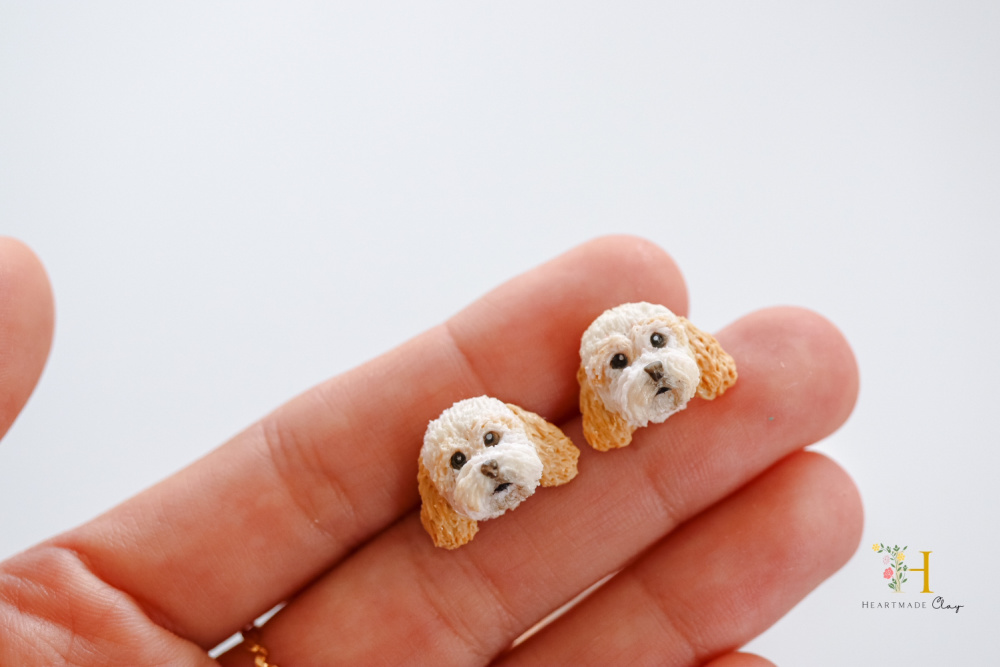 Tell us about yourself.
My name is Jesseline and for as long as I can remember I've been making and creating little works of art and now I'm established as a decorating arts designer with my own small business.
I grew up in Sabah, East Malaysia where diversity is celebrated and this has had a big impact on my work. I happened to meet someone special when he was visiting my hometown which down the track led me to make the decision to move to Australia.
I'm happy to say that my new home is a large cultural melting pot (just like my old one,) and I'm delighted to continue to find new inspiration.
My husband and I have now been married for 5 years and have been blessed with a son and a daughter. My family is my greatest joy and my biggest accomplishment albeit with young children, a continual work in progress!
I was motivated to start my business Heartmade Clay so that I'd be on hand to give my kids as much attention as I could during their formative years.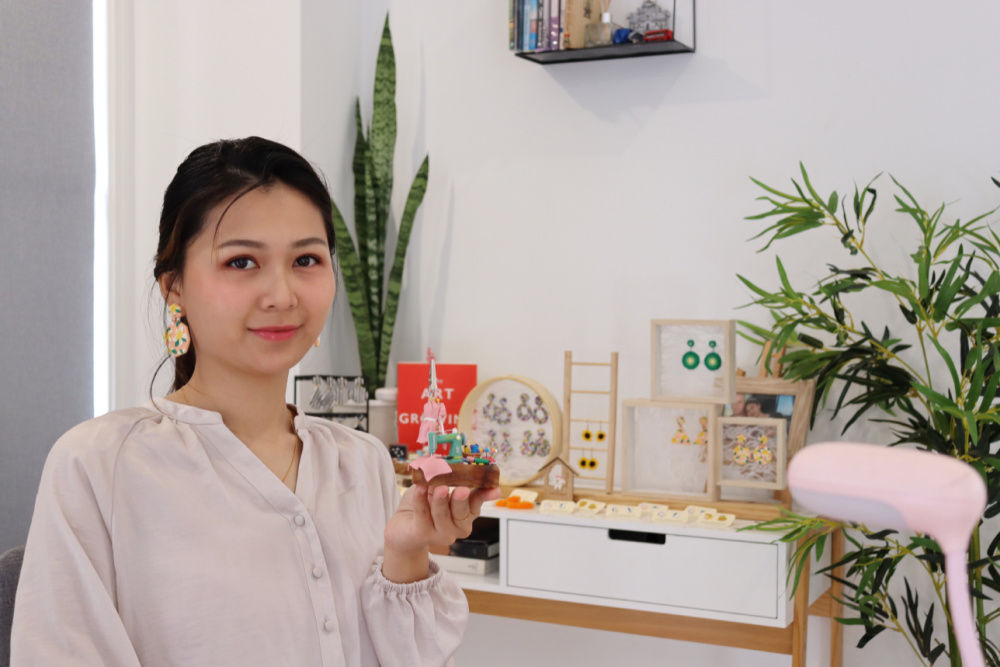 What do you make at Heartmade Clay?
I specialise in custom made jewellery and miniatures and all the products are designed and hand made by me. I'm passionate about what I do and refuse to take any mechanical shortcuts to achieve what I see in my mind's eye.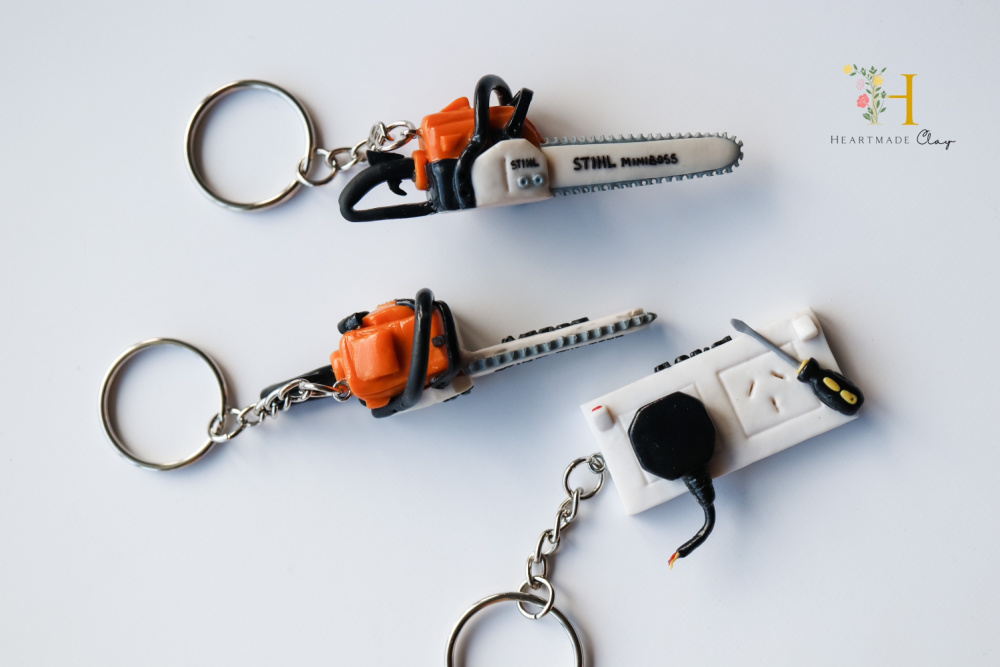 Throughout the years I have been filled with a desire to create and have experimented with various artistic mediums. I finally found my niche when I discovered polymer clay and since then I have been inspired to replicate whatever catches my eye.
My jewellery is often playful and fun and I love the idea that it will bring a smile to my client's faces.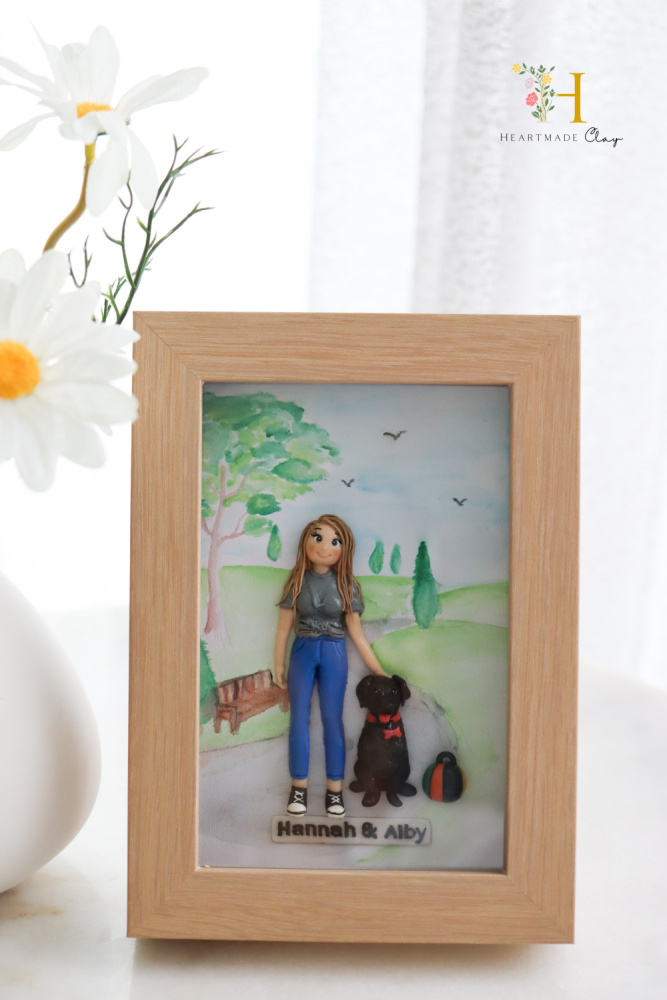 Where do you find inspiration?
I get a lot of inspiration from nature and everyday things around me. I'm intrigued by the diversity of colours, forms and textures that abound in our homes and surroundings and my mind is always brimming with ideas.
My tiny sculptures are a way of expressing the joy that can be found when we take the time to notice the little things in life.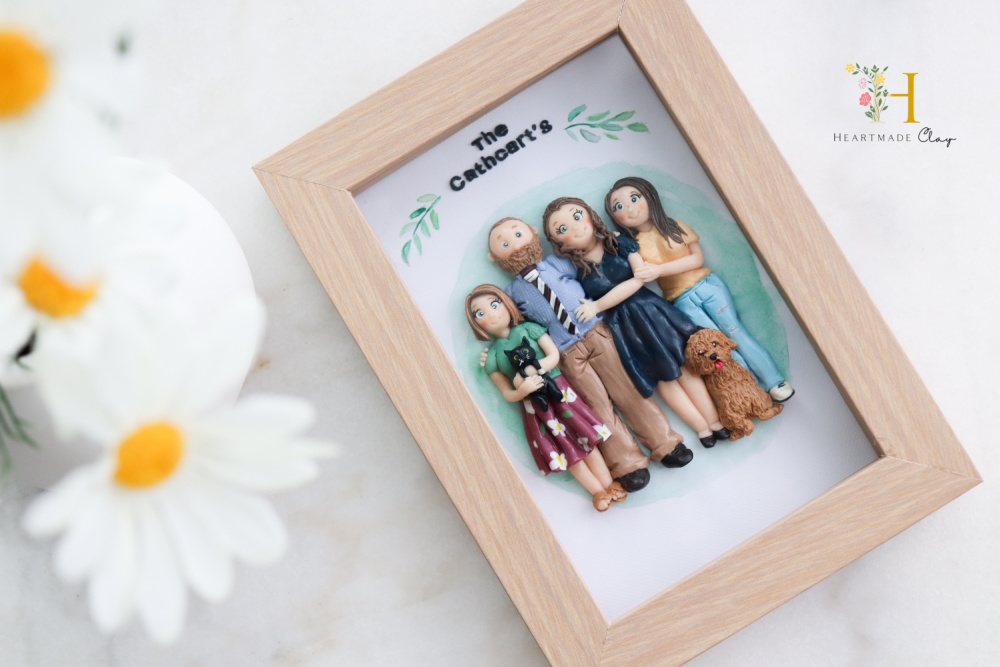 How did you get into creating pet keepsakes?
A few years back I was asked if I could make a likeness of a friend's puppy, little did I know that this would open a door to a whole new range of creative opportunities.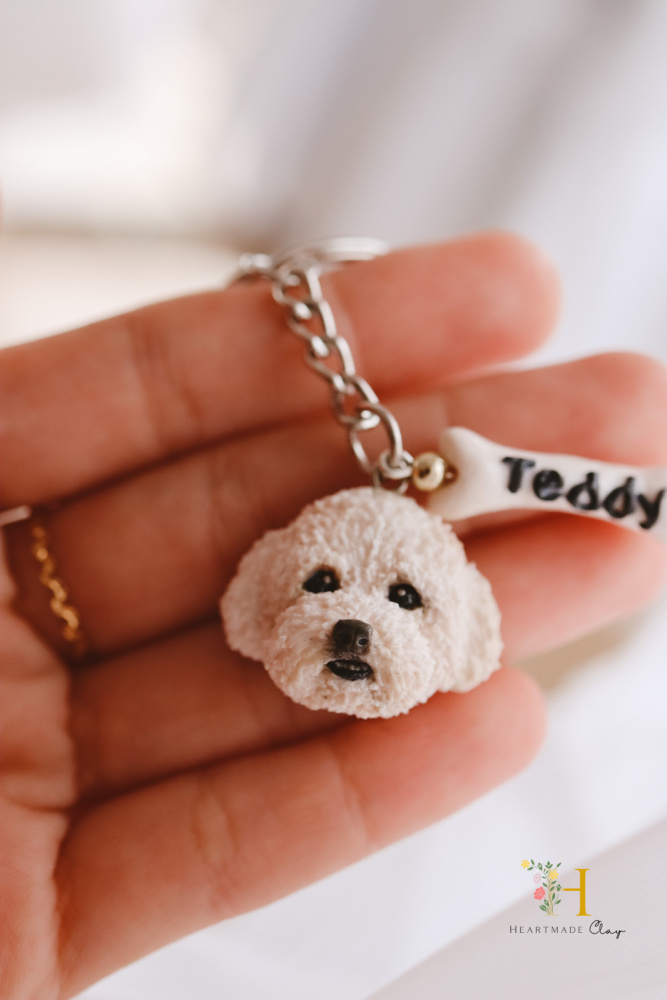 Word seemed to spread quickly in the four paw lovers community and I have since produced a number of canine likenesses, including Sam's Teddy Roosevelt!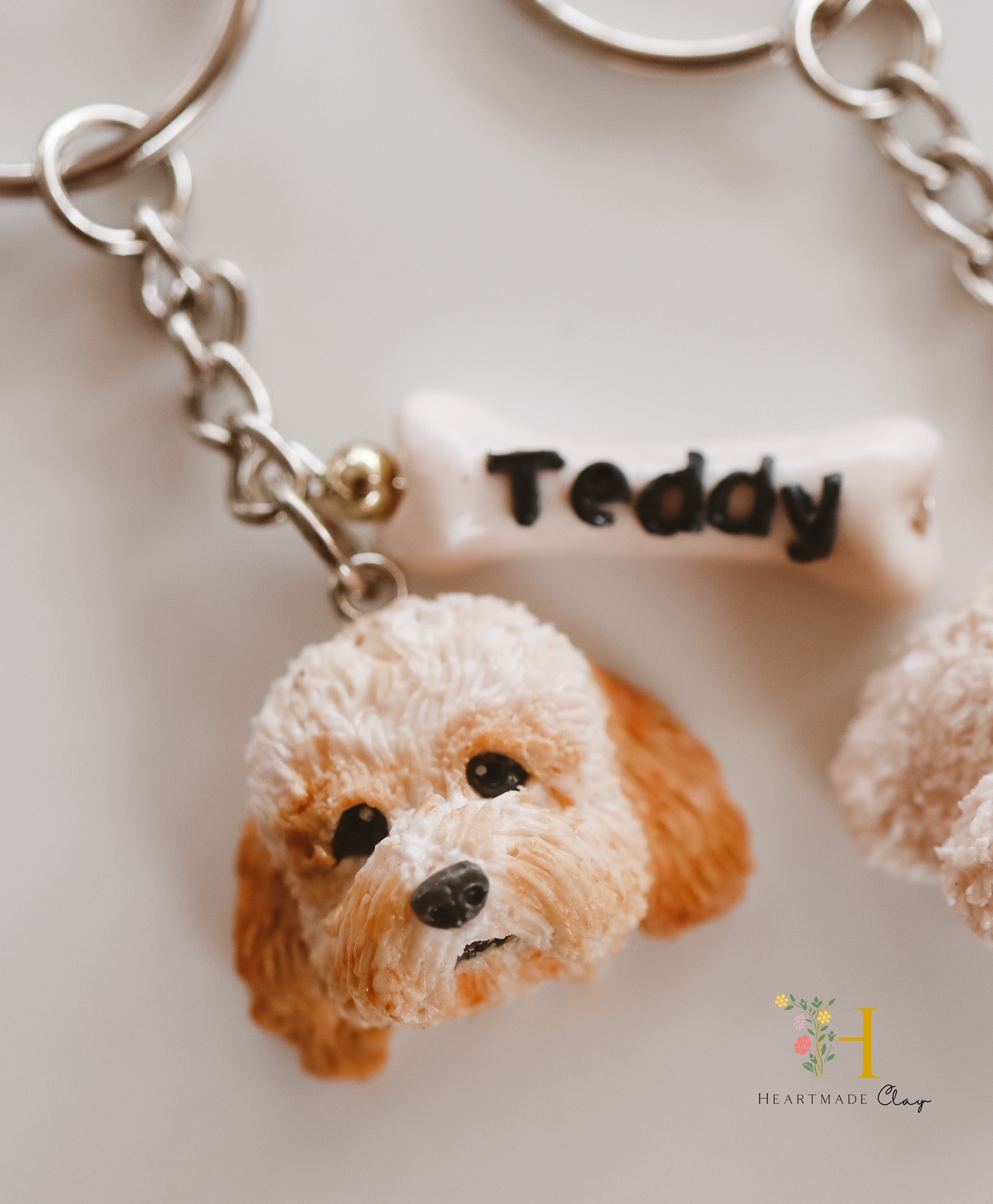 This is a special way for humans to immortalise their fur baby and since active pets don't make the best models, I choose to work from a few photographs of each pet.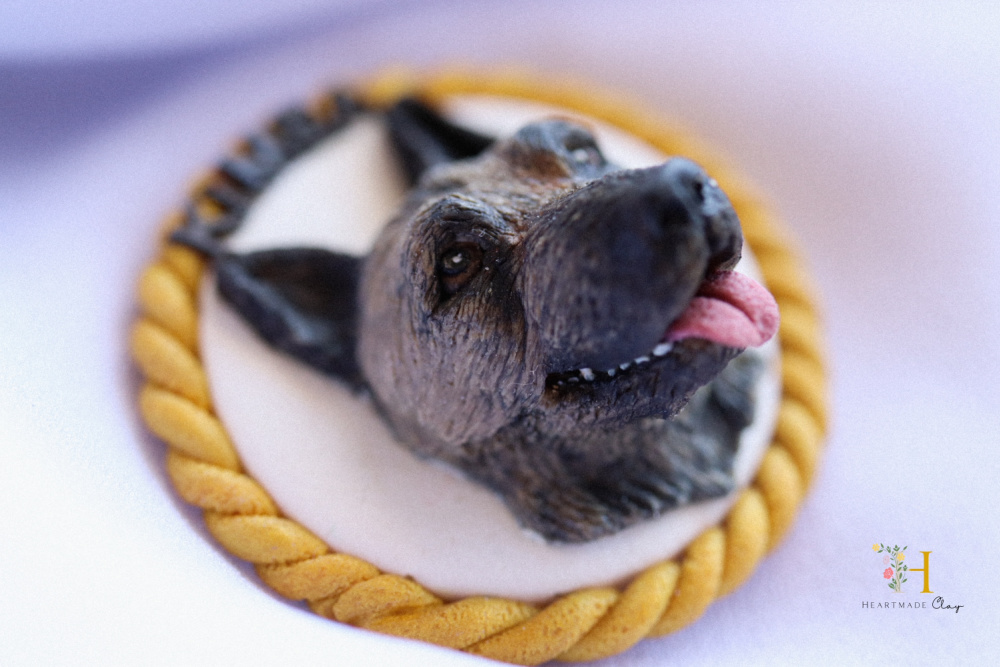 For me sculpting something loved isn't just about replicating, it's about capturing the essence of what makes that pooch special. While these pieces take a lot of time and patience to get right, the smile on their owner's face when they see the end result is worth all the effort!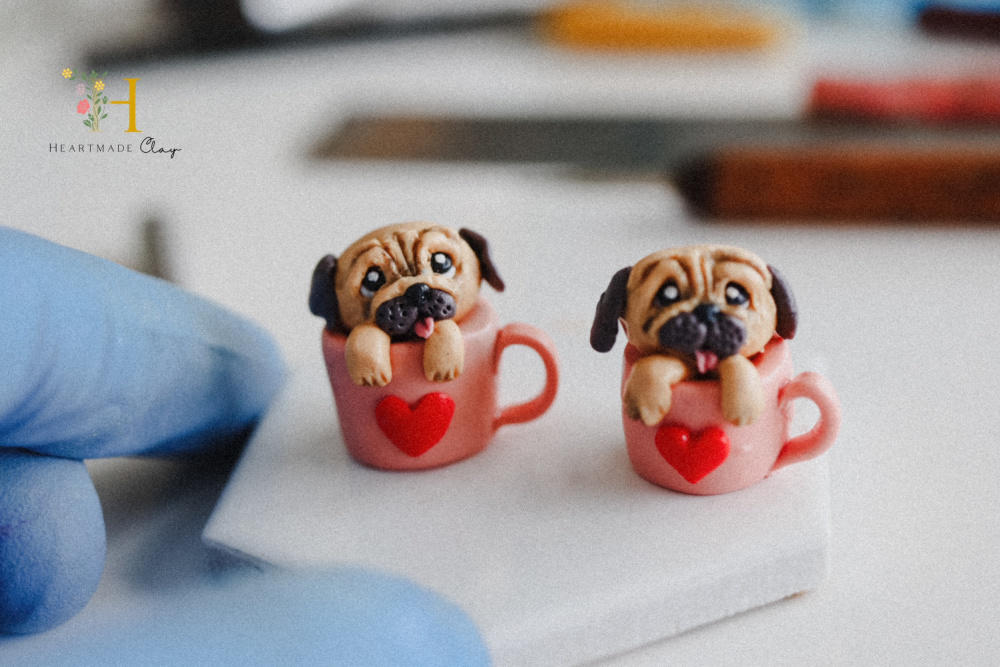 What's next for Heartmade Clay?
That's a great question!For someone who always has far more ideas than the time to make them, I'd say just wait and see!
In a nutshell, I hope that my business will continue to grow bigger, brighter and better. The future is only limited by my imagination so I'd say I've still got a long but exciting adventure ahead!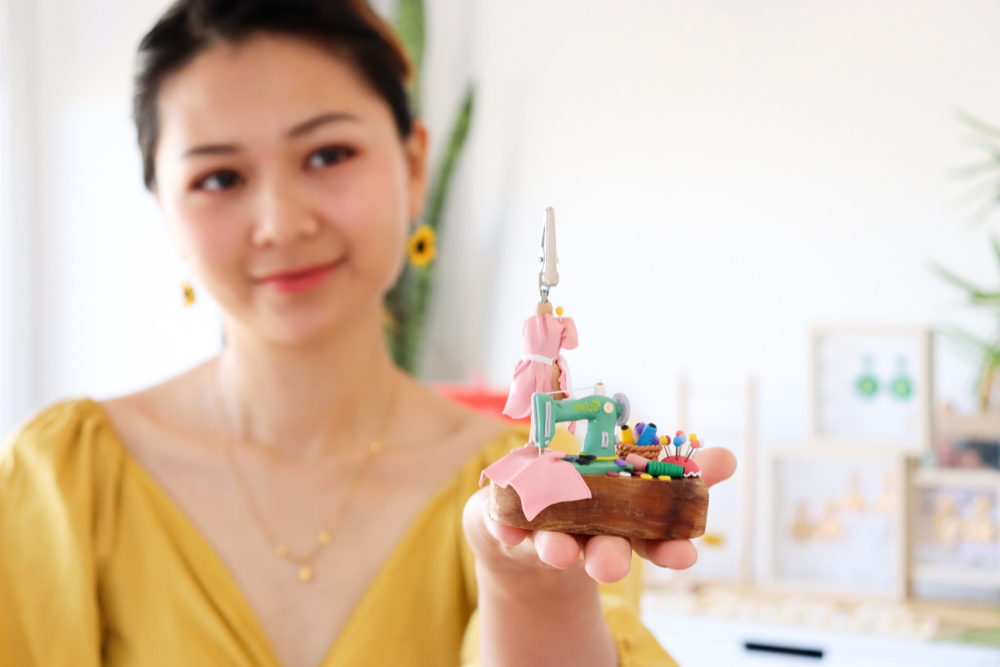 Check out Jesseline's creations on Facebook
And on Instagram
Linking up with Denyse for Life This Week