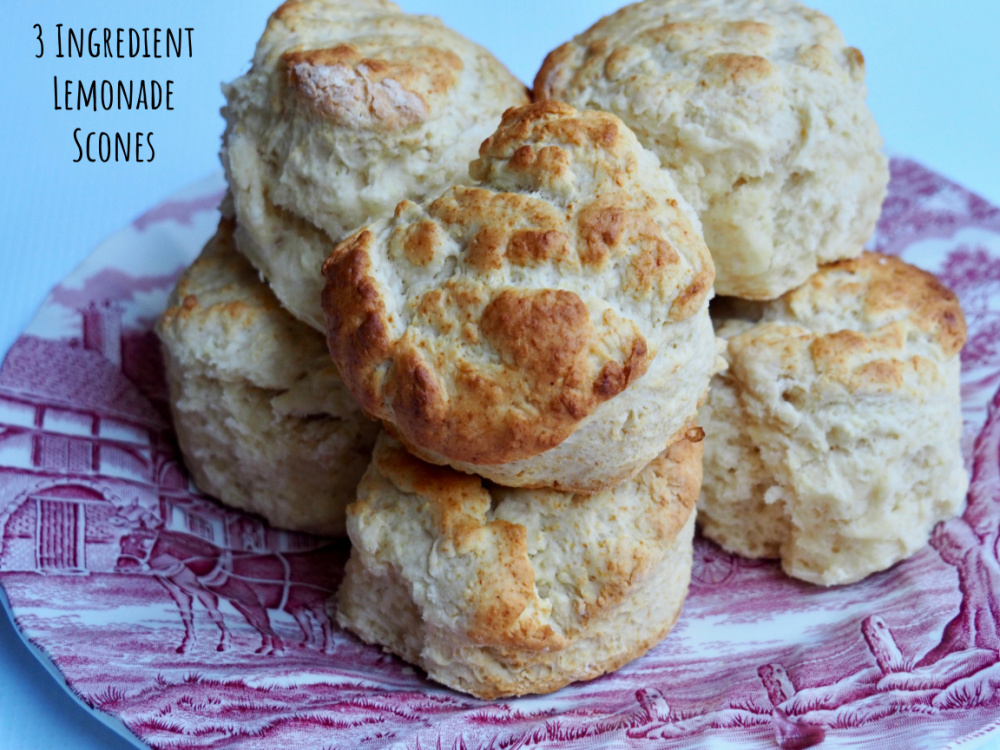 All you need is flour, cream and lemonade to whip up a batch of these scrumptious scones for afternoon tea.
It's no secret that I've become quite obsessed with scones in recent years. I find it almost physically impossible to go to a tearoom and not order a scone and by golly, I've had some good ones in my time!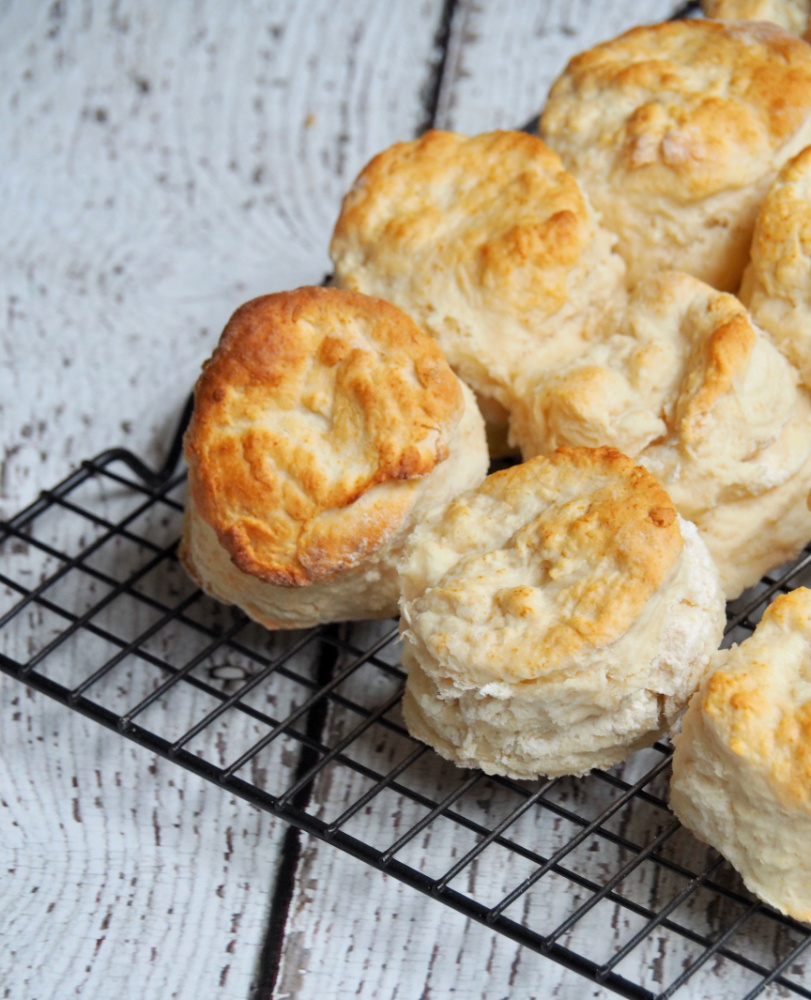 Although I've always wanted to make my own, I've always put scone making in the too hard basket. Until that is, when Christine sent me her tried and tested scone recipe.
In case you're wondering, Teddy didn't try or test any scones but it wasn't for the want of trying!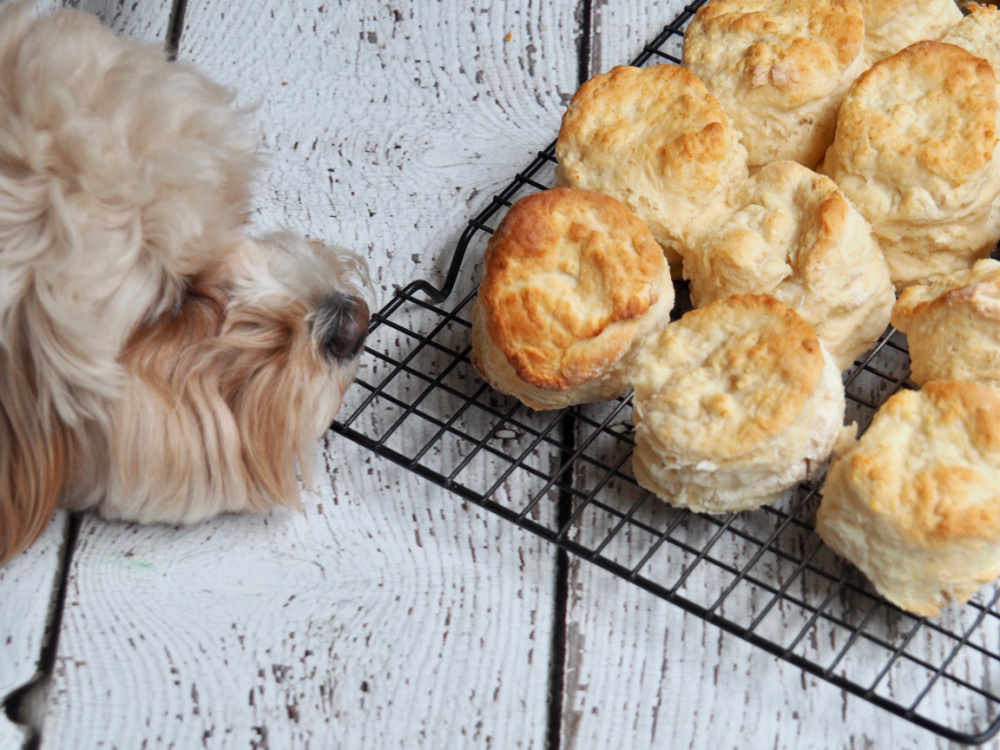 Lockdown seemed as good excuse as any to pop my scone making cherry and this recipe is so easy and so delicious, I wondered why I have never made them before.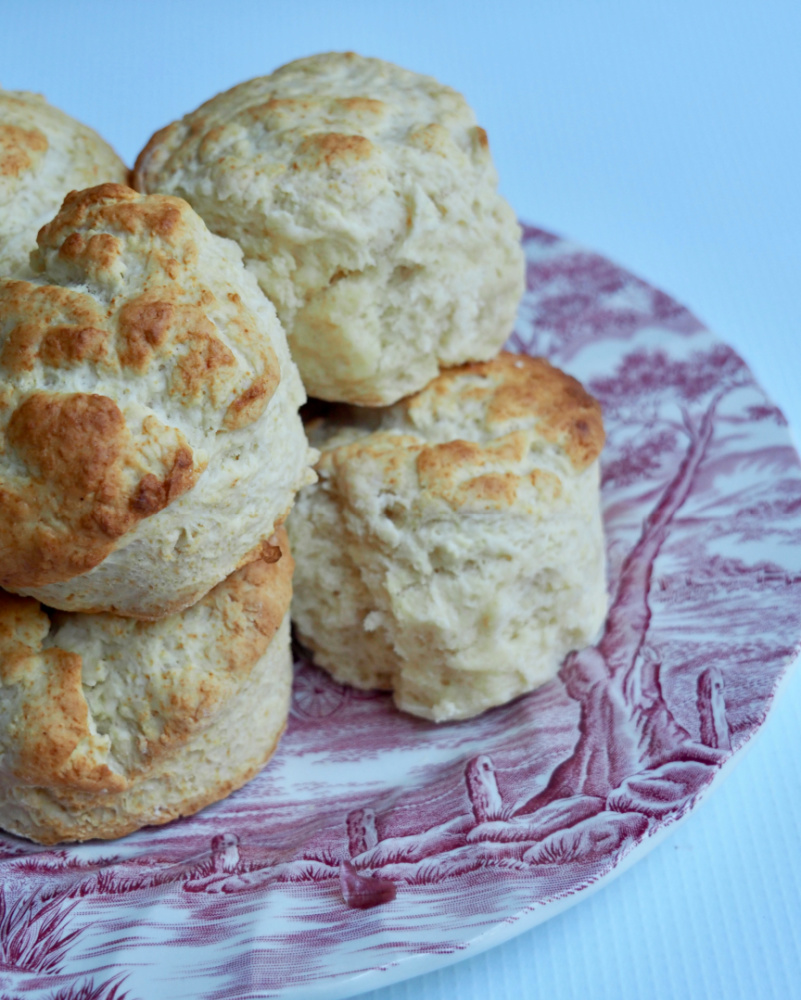 Seriously, it's so quick and easy to make these scones, all you need are the 3 ingredients and some basic kitchen equipment.
In case you're wondering the scones, don't taste of lemonade, they just taste sconelicious (and if that's not a word, it should be!)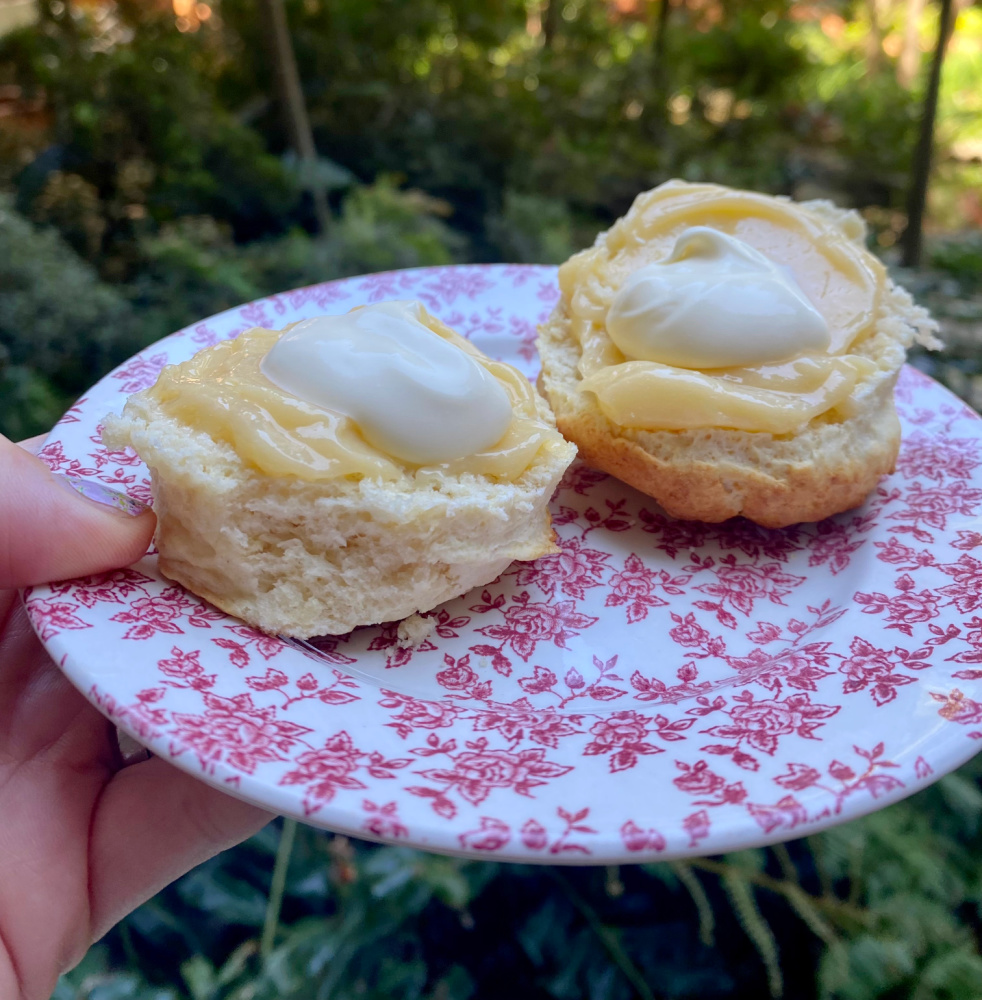 Now I know there's a big debate about the jam and the cream. In the motherland, most scones are served with clotted cream which is so thick, it's spreadable like butter. That's why down in Devon, they put the cream first and then the jam.
Down under, it's almost impossible to eat your scones like they do in Devon because clotted cream is rare as hen's teeth and while double cream is totally delicious, trying to spread it on a scone and then topping it with jam is guaranteed to be a tea-saster!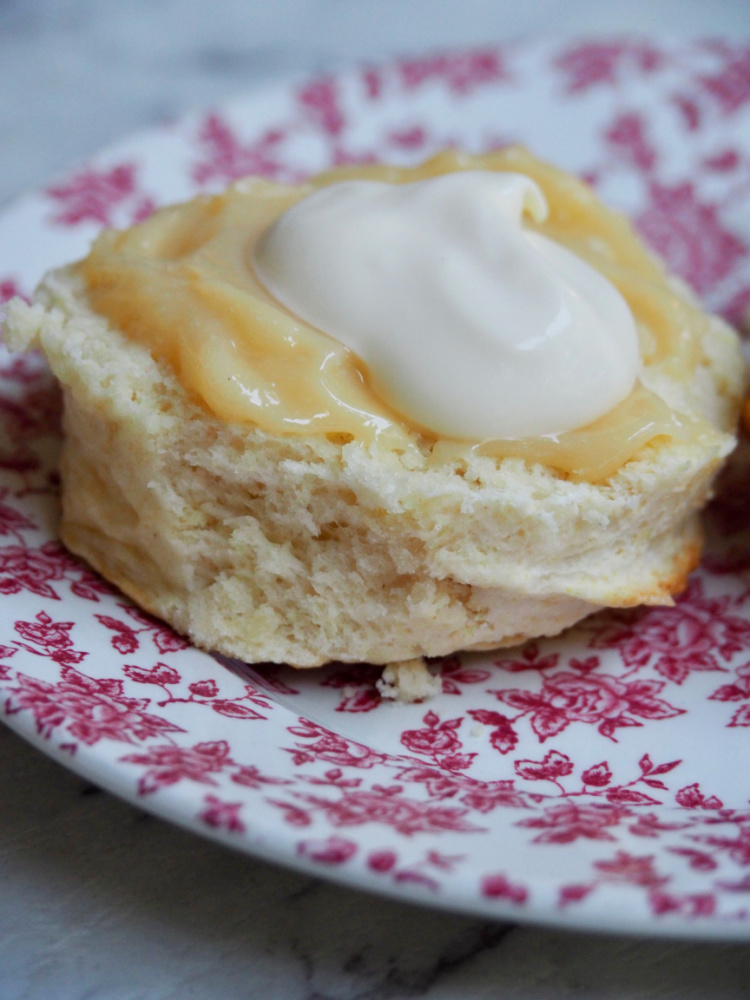 These days I eat my scones the Cornish way (as does the Queen) with a generous serve of jam or lemon butter and then a big dollop of cream. If you need a good lemon butter recipe, I've got your back but I should warn you it's highly addictive.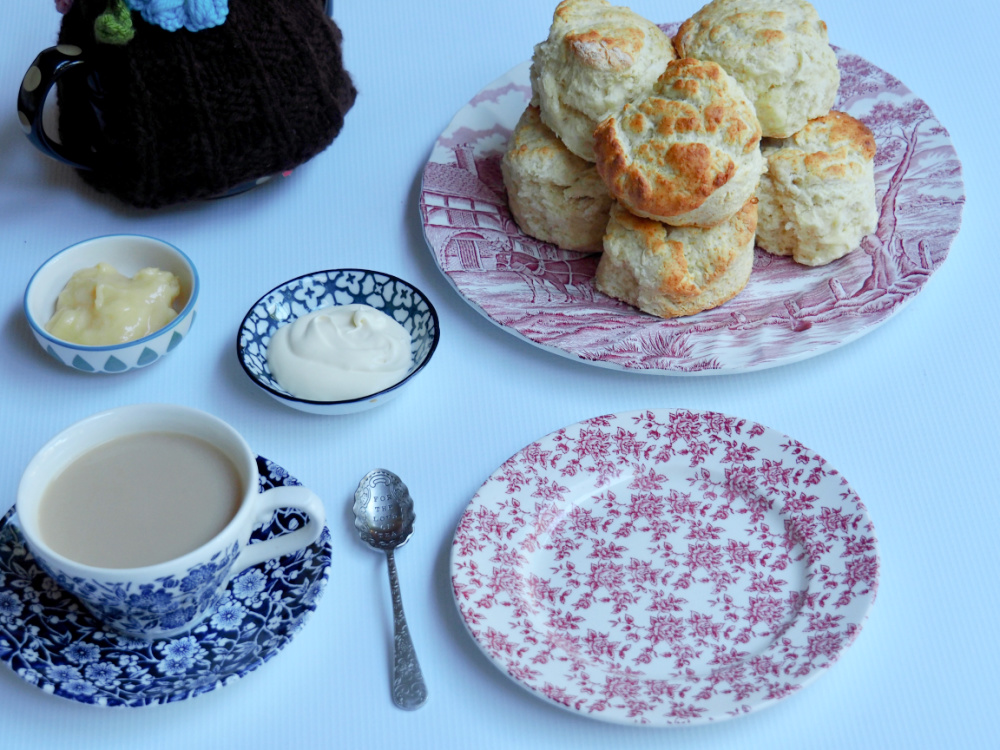 Let's face it whichever way you top these scones, they're hands down delicious!
Do you jam or cream first? Have you got any scone making tips to add to the list?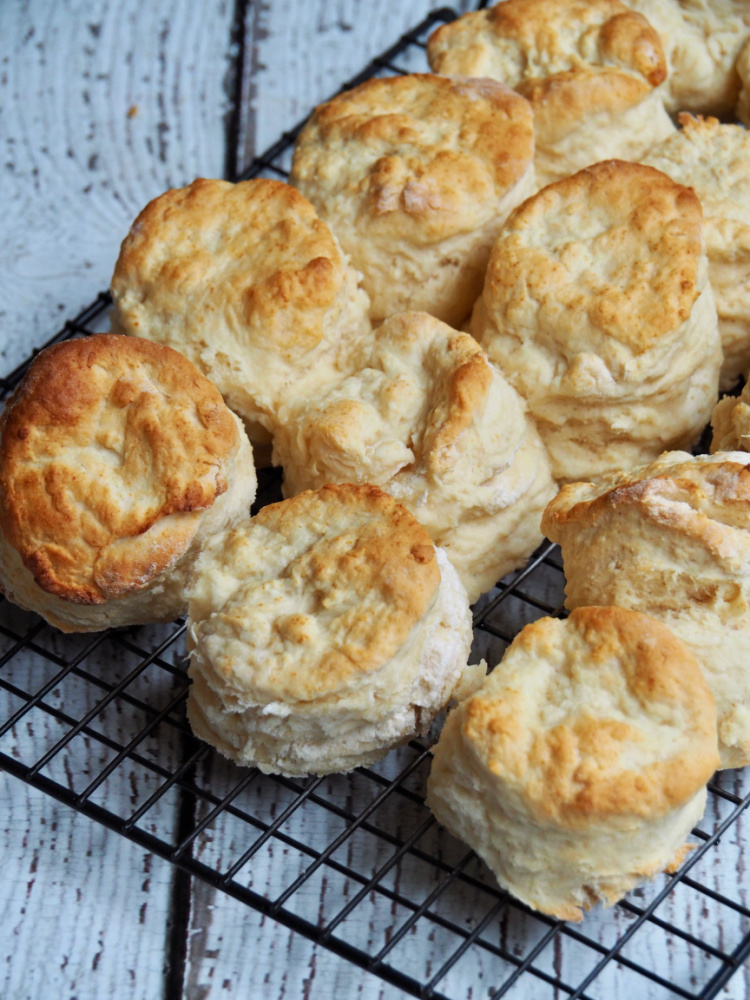 Scone making isn't tricky but let me tell you some tricks of the trade
Less is more The less you mix and handle the dough, the fluffier your scones will be. Use a regular table knife to combine the ingredients until the dough just comes together. Once you transfer the dough to the floured board, simply pat the dough down gently with your fingertips.
Keep it fresh and fizzy Make sure you use cold cream, straight from the fridge and that your lemonade has plenty of fizz.
Don't Twist It Twisting will tear and push down on the edges and your scones will rise unevenly.
Milk it baby Brush your scones with a little milk before baking to ensure a lovely, golden top!
Move Closer Place your scones on the baking tray so they're just touching, apparently they help each other rise!
Hot Hot Hot Bake your scones in a hot oven. Preheat the oven to 230C – the super hot temperature means your scones will be all golden and crusty on the outside and soft and fluffy on the inside.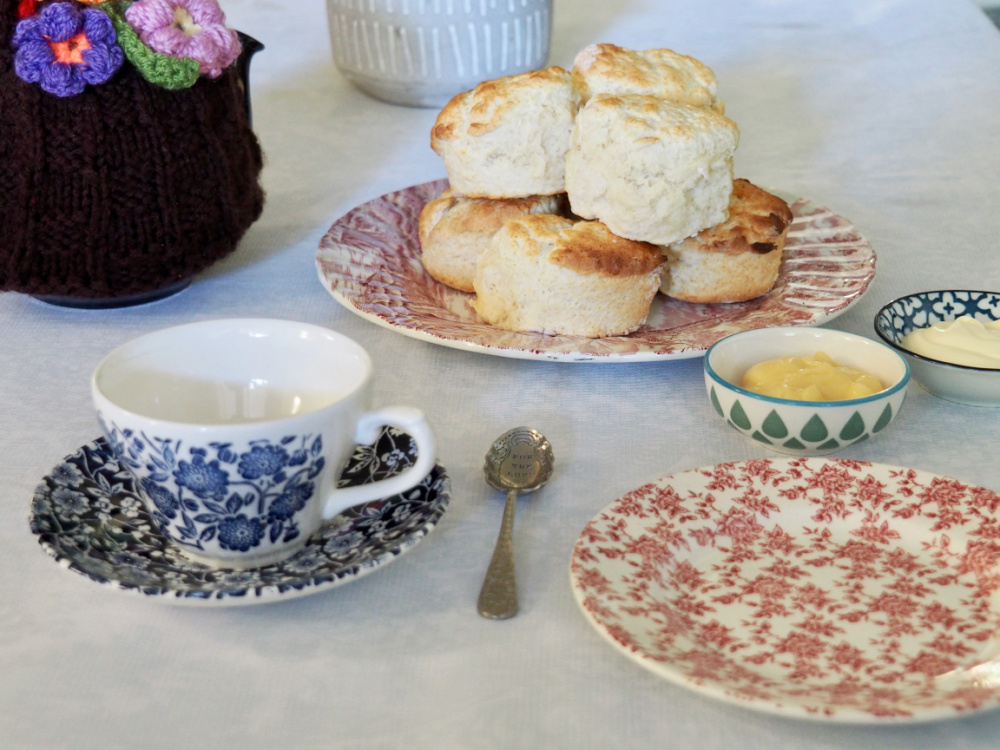 Makes 8 scones (easily doubled)
Ingredients
2 1/2 cups (375g) self-raising flour
150ml thickened cream (straight from the fridge)
150ml lemonade
a pinch of salt, optional
milk, for brushing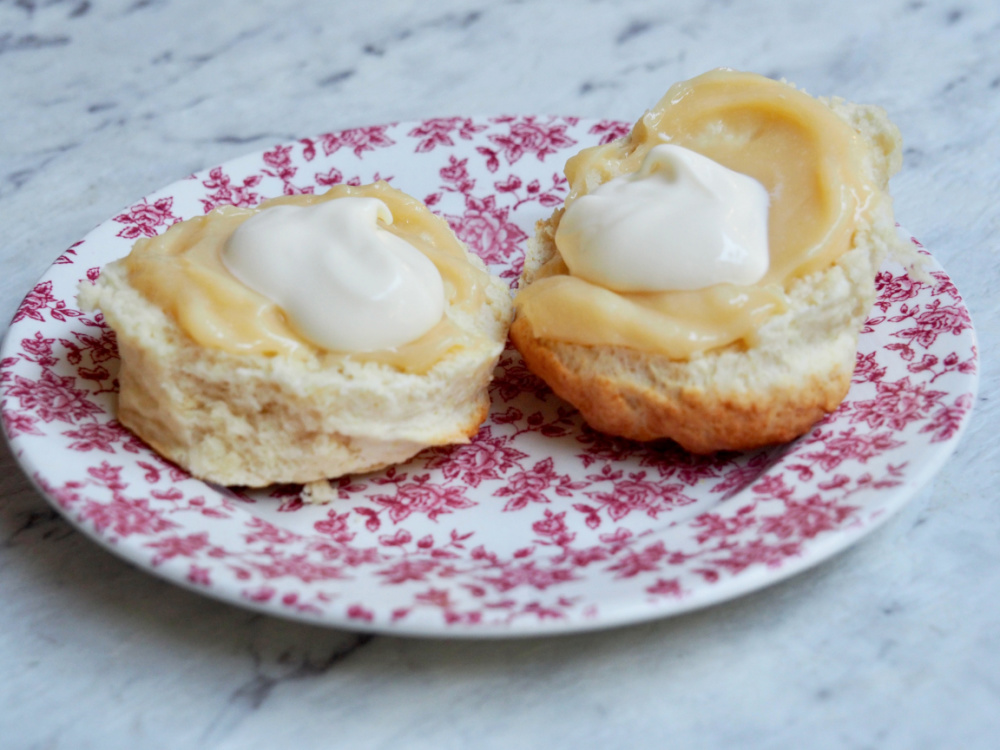 How to
Preheat oven to 230C and line a baking tray with baking paper.
Measure the flour into a bowl, add a pinch of salt and sift three times.
Using a table knife, fold in the cream and the lemonade until the flour is mixed in and the dough is coming together.
Put the dough onto a floured board and bring it together, shaping it into a disc about 1cm thick.
Cut out rounds using a cutter, going straight up and down, don't be tempted to twist the cutter.
Transfer to prepared tray and ensure scones are just touching. Brush tops lightly with milk.
Bake for 15-20 minutes until golden on top, turning half way through cooking.
Place on rack to cool and then serve with jam, cream and a pot of tea!
TIP! These scones freeze well too. They're best frozen on the day they're made, allow to fully defrost on a cooling rack and then simply reheat for 10 minutes at 150C too easy!