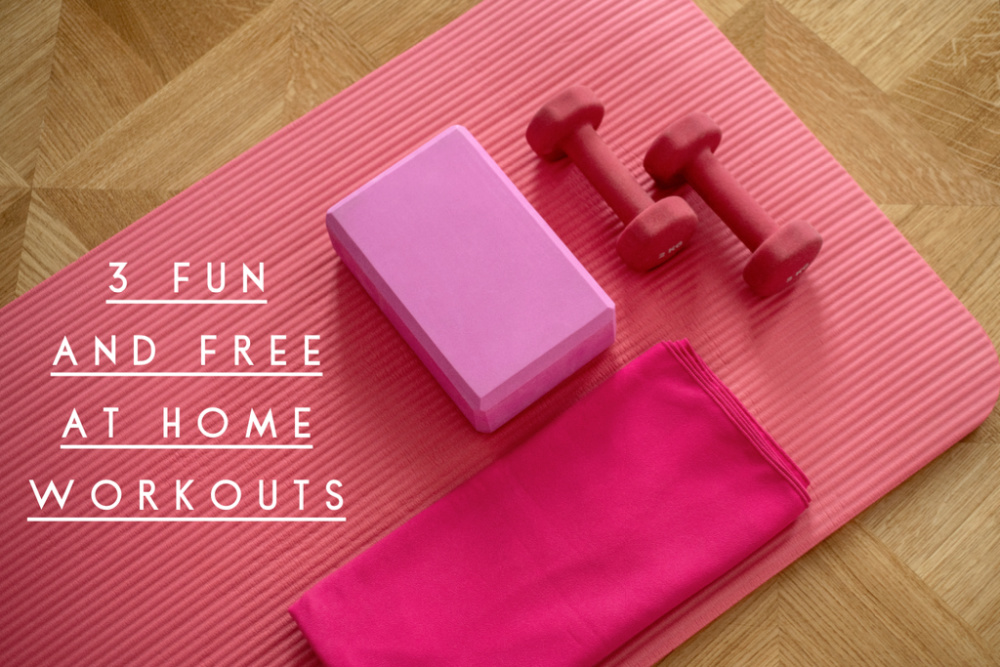 If lockdowns, quarantine and/or the weather are spoiling your best laid exercise plans, check out these free apps and You Tube channels that offer a range of workouts that you can do from the comfort of your own home.
Discovering these workouts in hotel quarantine held me in good stead, little did I know how much joy they'd bring me in the ensuing 100 days of lockdown and beyond.
Working out at home is not just free, it's convenient too, with a range of different length workouts that you can fit around your schedule at a time that suits. With so much choice and flexibility, it's almost impossible to find an excuse not to workout!
Full disclosure: I am super unfit right now but even I can find multiple workouts from these apps and channels to suit. Whether you're a beginner, intermediate or an advanced Sporty Spice, there's a workout for you!
The best bit is you don't need any equipment, except a towel because you can bet your butt, that you're going to sweat! Oh, and an exercise mat is a nice added bonus.
So let's get physical, shall we?
I am a massive Joe Wicks fan – he's relaxed and really engaging – his workouts release all the endorphins and you always finish feeling healthy, strong and very, very sweaty!
Although some of the workouts require some equipment like kettle bells and/or dumbbells, most require nothing except your own bodyweight.
His workouts are mostly HIIT (High Intensity Interval Training) and range in time from 5-30 minutes and with over 250 workouts on his You Tube channel, there's plenty to choose from.
I love working out with Joe so much that I've subscribed to the Body Coach App with a tailored food and exercise programme. If you're keen, there's a free 7 day trial – not sponsored, just a total fan girl!
My pick: 30 Minute No Equipment HIIT Workout
If you like counting your steps, then Rick's workouts are for you. Rick is a former professional dancer and trainer – his energy and enthusiasm is so infectious and his walking workouts are such fun.
Walking in circles round the living room is not exactly entertaining so Rick combines a range of low impact aerobic moves – think grapevines, marching, side steps and some cracking 90s dance moves – to help you reach your step goals.
I love these workouts because they're low impact so safe on joints, can be adapted to suit different ages or abilities and they really give your mood and energy a boost!
Rick offers a range of free step workouts from 1000 to 10000 steps with a variety of music and themes (including dance, boxercise and abs) but whichever workout you choose, it's sure to leave you feeling refreshed and energised and of course, smashing step goals.
My pick: 10,000 Steps – 1 hour low impact workout
Apparently science says that working out for just 7 minutes can have serious health benefits. An article published in the American College of Sport's Health and Fitness Journal found that 7 minutes of HIIT training can help decrease body fat, improve how the body uses oxygen and increase muscular fitness.
There are a number of 7 minute workout apps available on the Apple Store and Google Play and a lot of them are free to download.
I picked this because it's got great reviews, it's free and it has a whole range of workouts that target different body part plus workouts with a theme including no jumping, weight loss, random, cool down, sweat. And just like it says on the label, every workout is just 7 minutes.
There are beginner, intermediate and advanced options and each 7 minute workout contains a range of exercises – 30 seconds HIIT with 10 seconds rest. You can read the move descriptions, illustrations and you tube video demos before the workout.
You can filter workouts including popular, power, lower body, upper body, full body and even standing only as well as ability levels. Hell, you can even make a "playlist" of your favourites.
However, my favourite feature is being able to play my own Spotify soundtrack along with the app. This 80s workout playlist is my absolute fave.
My pick: Beginners Stretch Workout – the perfect way to wrap up any workout!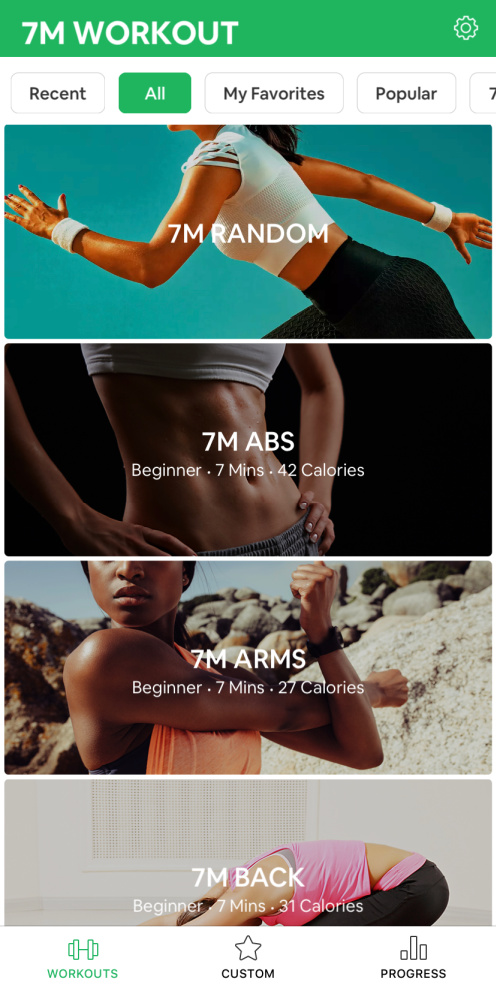 Have you got any at home workouts I should add to the list? Which of these tickles your fancy?
Linking up with Denyse for Life This Week