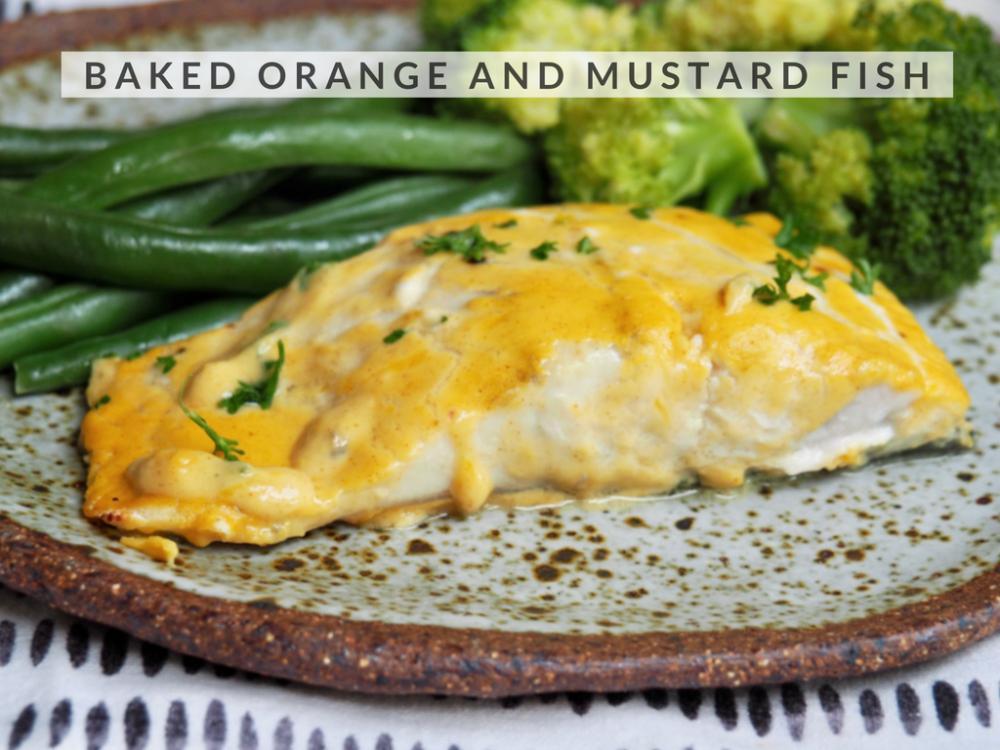 Orange and mustard are a winning combination in this delicious four ingredient fish dish.
This is actually an old recipe that has got a new lease of life with some tasty tweaks and some proper pics.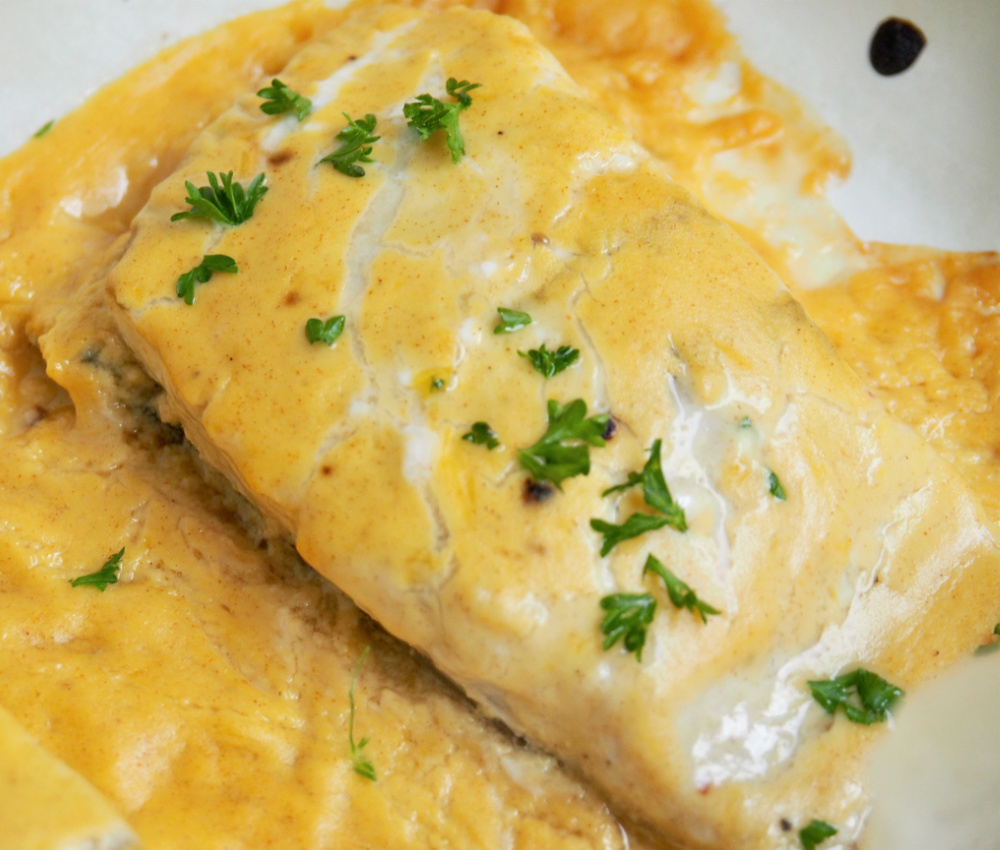 I know it's not the prettiest dish but what it lacks in looks, it more than makes up for in flavour!
We've been eating this so much recently because it's so quick, healthy and delish. It used to have more of a glaze but we've found that we prefer the fish cooked in a sauce and so I've updated the ingredients list accordingly.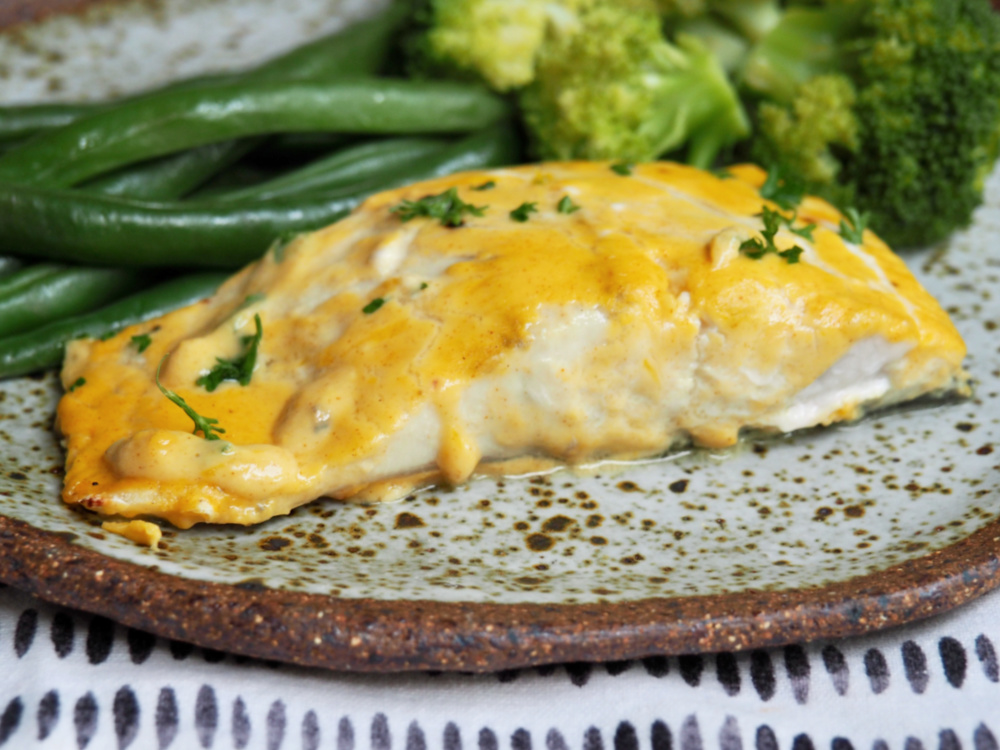 We like to serve this with some steamed green veggies and a side of the sauce – the orange and mustard make the perfect partners. If you don't have Dijon mustard, wholegrain will work just as well!
What's been on your dinner menu? What are your favourite food combinations?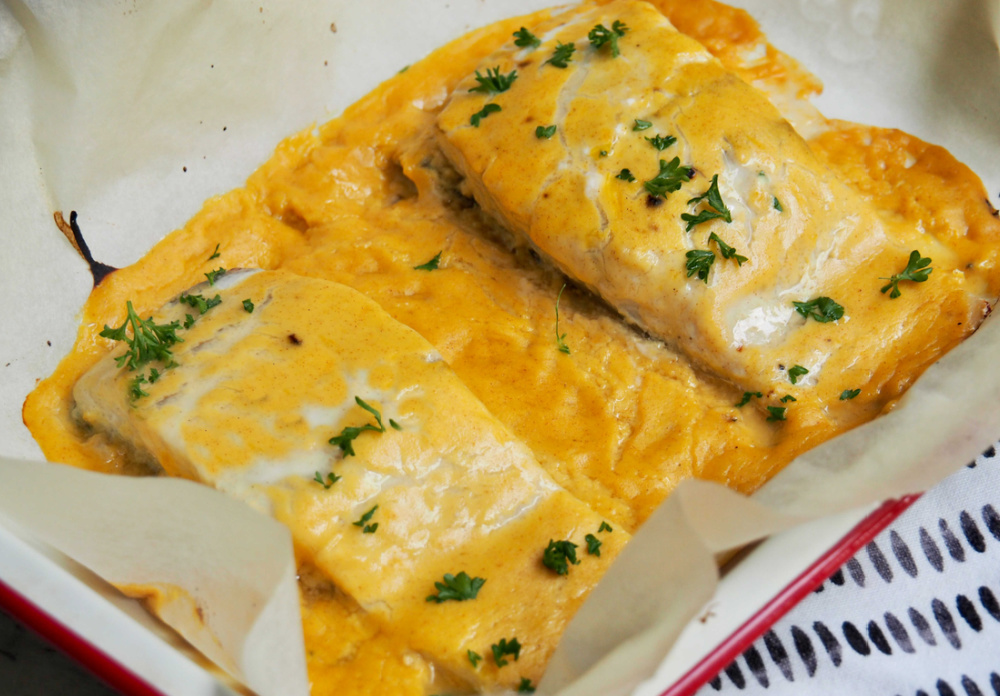 Serves 2 (easily doubled)
Ingredients
1/4 cup orange juice
2 tablespoons Dijon mustard
2 x 150g white fish fillets
chopped parsley, to garnish (optional)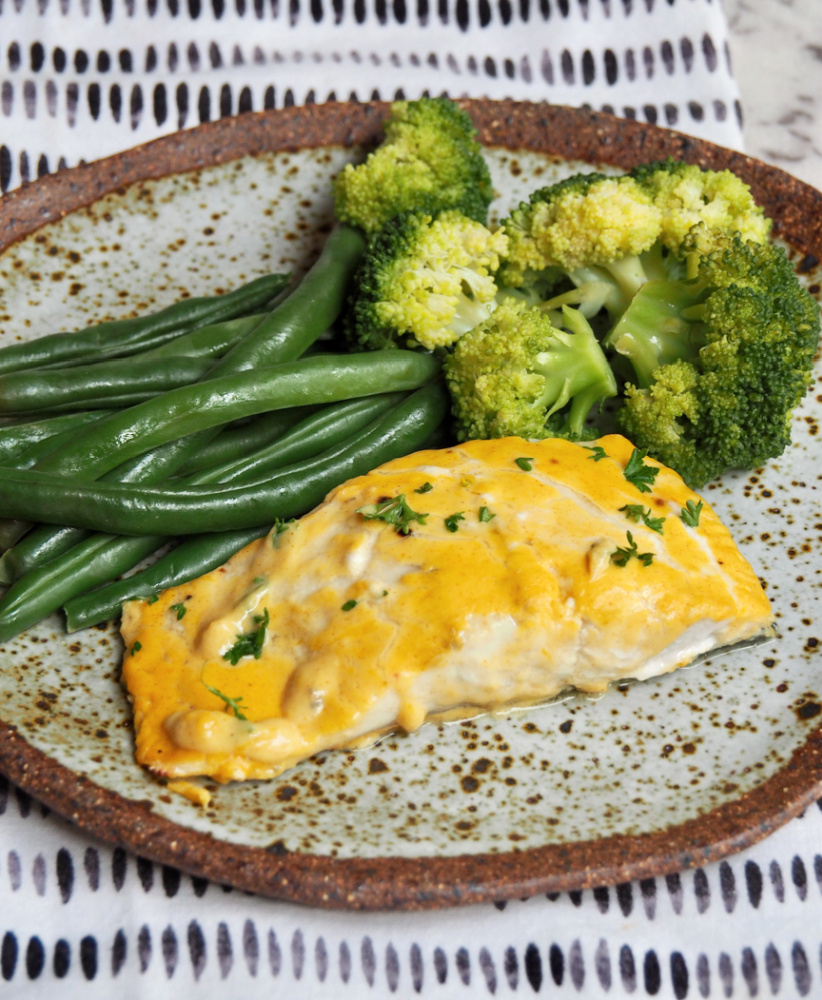 How to
Preheat oven to 230C. Line a baking dish with baking paper.
Place the orange juice and mustard in a small jar or bowl and mix vigorously.
Place fish in dish, season well and pour over the sauce.
Bake for about 12 minutes or until fish is cooked through.
Serve with steamed green veggies with a generous drizzle of sauce.