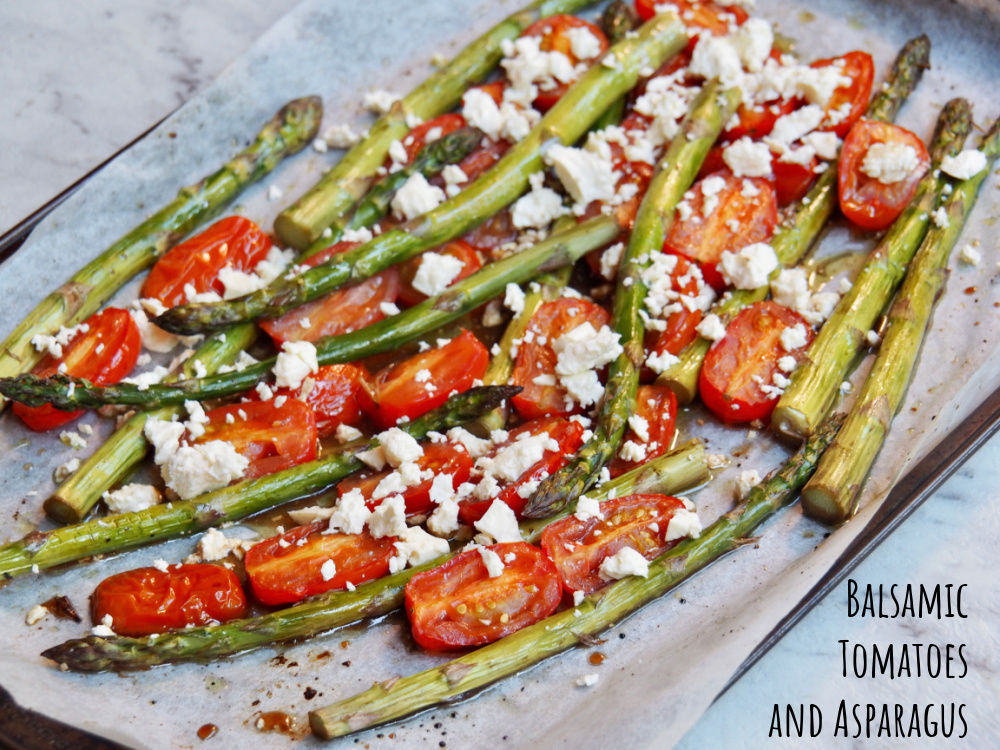 This colourful vegetarian side dish is the perfect addition to your Christmas menu!
Sometimes the simplest dishes are the best and that is certainly the case with this side.
This dish is so quick and easy to make and requires minimum prep but delivers maximum flavour. I stumbled upon it quite by accident when I had a surplus of cherry tomatoes to use.
You might have seen that I have been a bit slack posting recipes lately and that's because I've been a bit slack in the kitchen full stop. I have been cooking, I just haven't been cooking anything new.
Apart from this side dish, of course! It was the happiest of accidents because now I have a new recipe to publish and a new addition to my Christmas menu. I love the combo of green, red and white, it's more than alright!
Even David, who is slightly veggie adverse loves this – I think it's the feta because let's face it, it makes everything better!
I like to pair the toms with some asparagus but broccolini would work just as well. And in the unlikely event that there's left overs, they taste great the next day. Yes, this is a dish that is delicious served warm or cold.
It's super versatile and goes great with meat, fish or poultry. I love how this side has the colours of Christmas but truth be told, this dish is for life, not just for Christmas!
What's been cooking in your kitchen lately? Have you got a go-to Christmas side?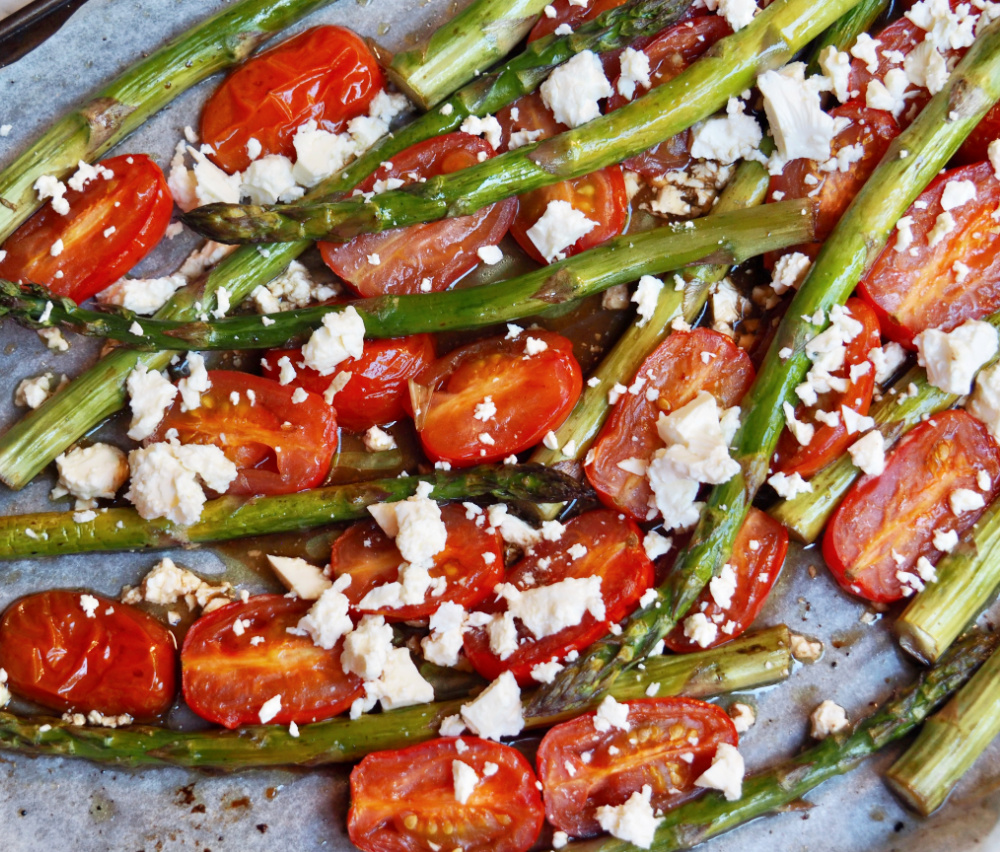 Serves 4
Ingredients
2 bunches asparagus/broccolini
300g cherry tomatoes, halved
2 tablespoons olive oil
1 tablespoon balsamic vinegar
50g feta cheese, crumbled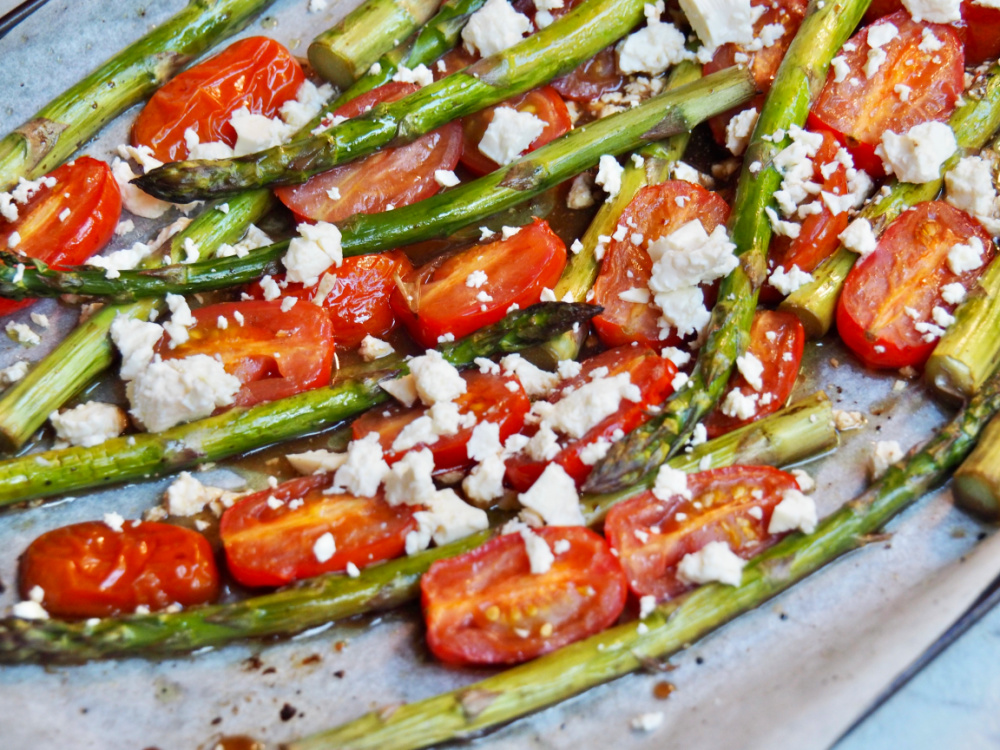 How to
If using asparagus, cut off the woody ends.
Preheat oven to 200C and line a baking tray with baking paper.
Place the asparagus/broccolini and tomatoes on the tray.
Drizzle over the oil and vinegar and season well with salt and pepper.
Toss everything together and bake for 15-20 minutes until the asparagus is cooked through.
Sprinkle over the feta and serve!