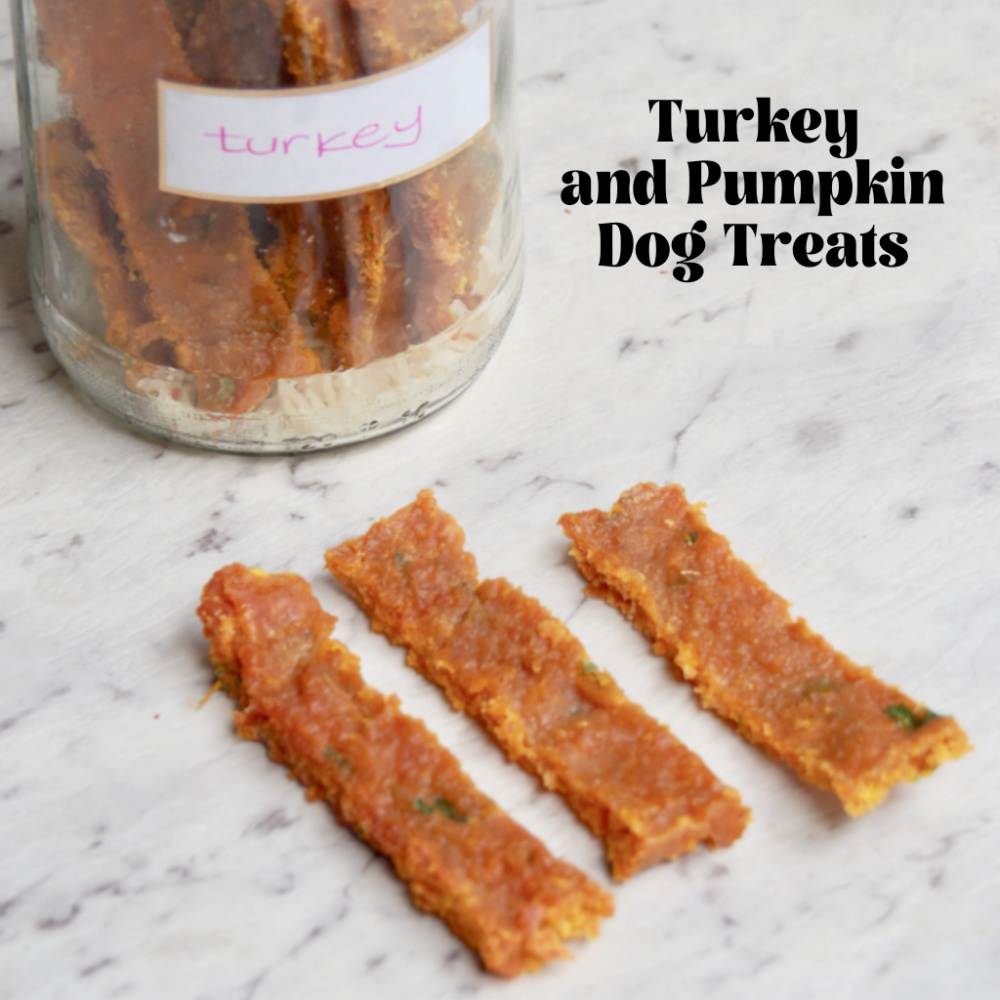 These delicious turkey sticks are packed full of flavour and goodness – they're guaranteed to have your pup begging for more.
I have to give credit for this delicious recipe to my friend, Dionne who I consider to be Queen of the Dehydrators.
Dionne and her pup, Scotch are our nearly neighbours and we were lucky enough to spend a lot of time together in lockdown, pounding the pavements, playing in the park and of course, twinning with accessories and/or outfits!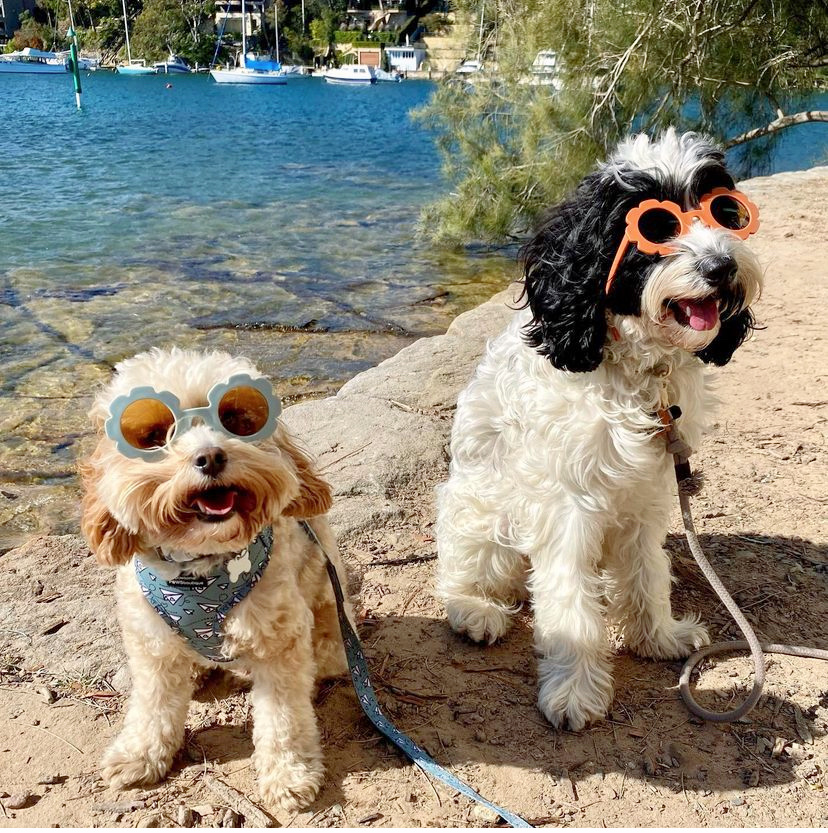 Every pupper knows that no doggy excursion would be complete without some treats and believe me when I say Dionne's treats bring all the pups to the yard, or at least, my pup! Teddy is totally obsessed with Dionne's treats and he will literally beg, borrow and/or steal to get them!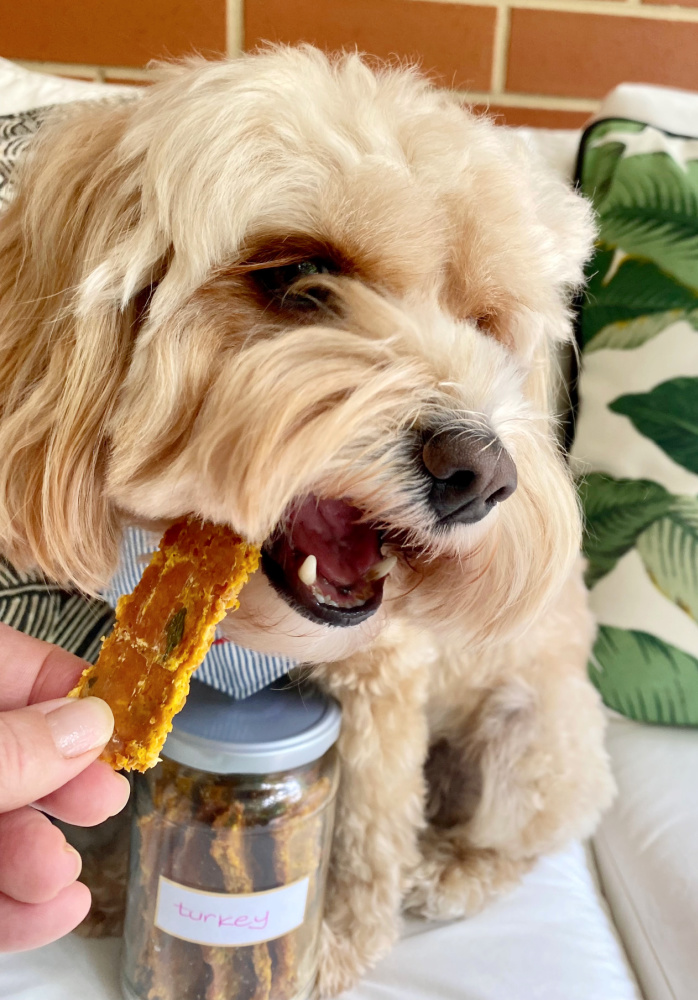 In the past Teddy has enjoyed her turkey, quail and goat jerky to name but a few but he goes really wild for these delicious turkey sticks which is high praise indeed coming from my fussy eater.
These turkey sticks are different from the regular jerky I whip up in my dehydrator because they've got an added nutritional boost and they're par cooked in the oven first.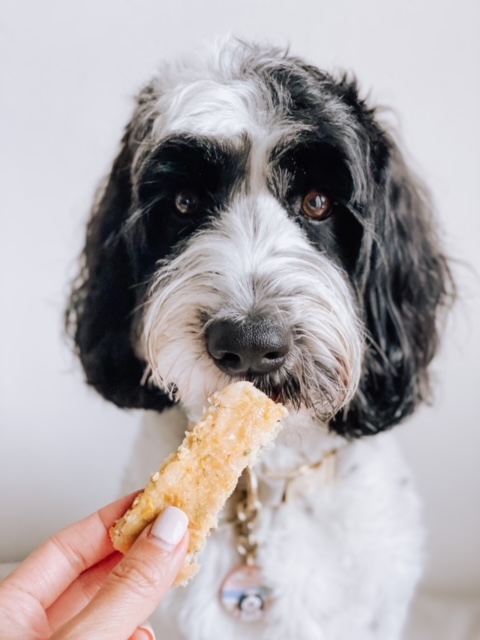 As well as turkey which is a great source of protein for dogs, this recipe contains parsley which is considered a bit of a super herb and has many health benefits, pumpkin which promotes digestive health and psyllium husk that is great for intestinal regulation and preventing all kinds of tummy issues. So consider these turkey sticks a supawfood as well as a supaw treat!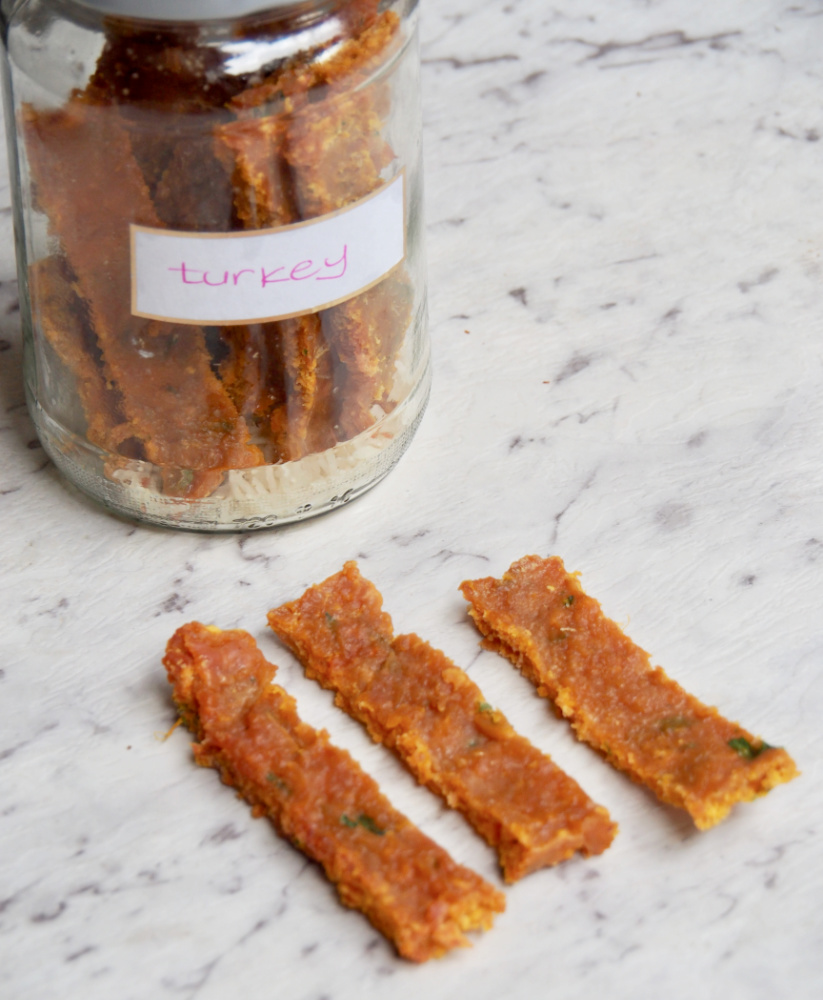 I always oven blast dehydrated jerky treats to ensure they're safe for me to touch because dehydrating alone does not kill pathogens. The oven blasting is of no benefit to my pup, although I think it finishes the treat off very nicely. Teddy Roosevelt certainly approves.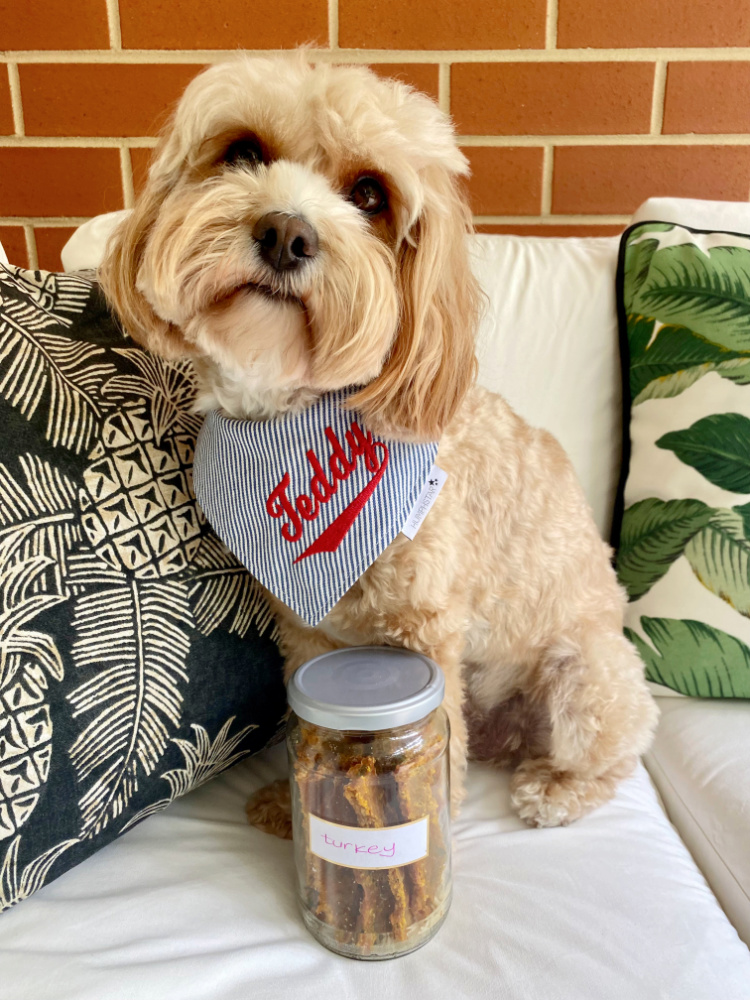 The best thing about these treats is that they keep well in a cool, dry place like the pantry, in the fridge or even the freezer. If storing in the pantry, I like to keep a little dry rice in the bottom of the jar to absorb any excess moisture.
Your pup will love you for sharing a treat that tastes good and is good for them too!
What's your dog's favourite treat?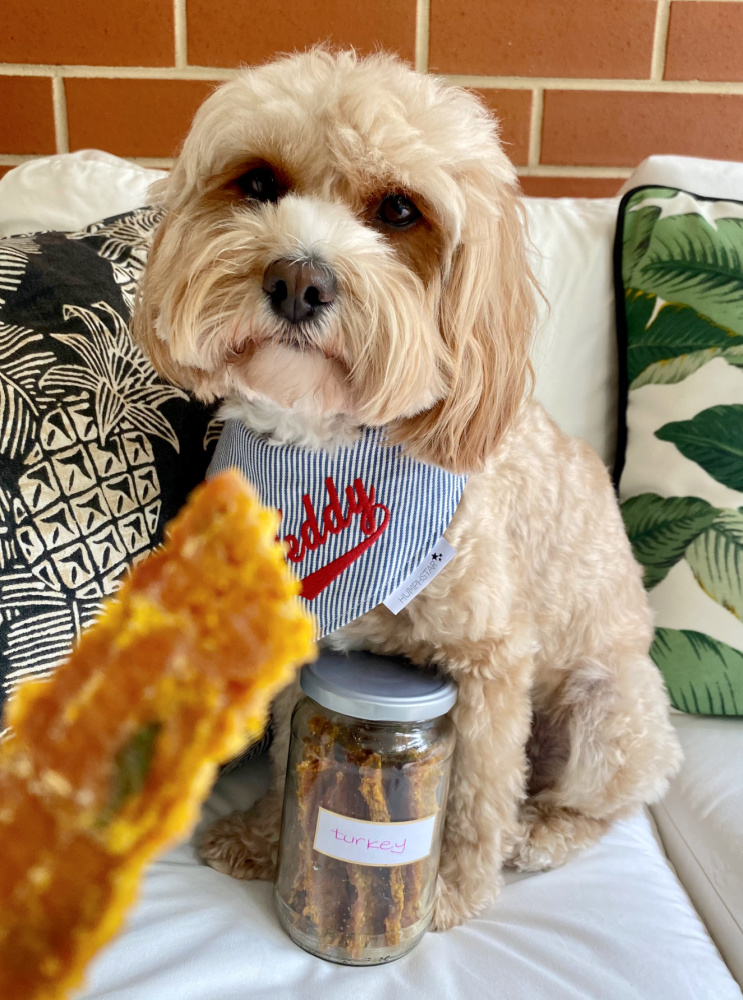 Makes 25 long strips
Ingredients
2 x 500g packs turkey breast mince
2 free range eggs
200g butternut pumpkin, steamed
1-2 teaspoons psyllium husk (optional)
1 tablespoon chopped parsley (optional)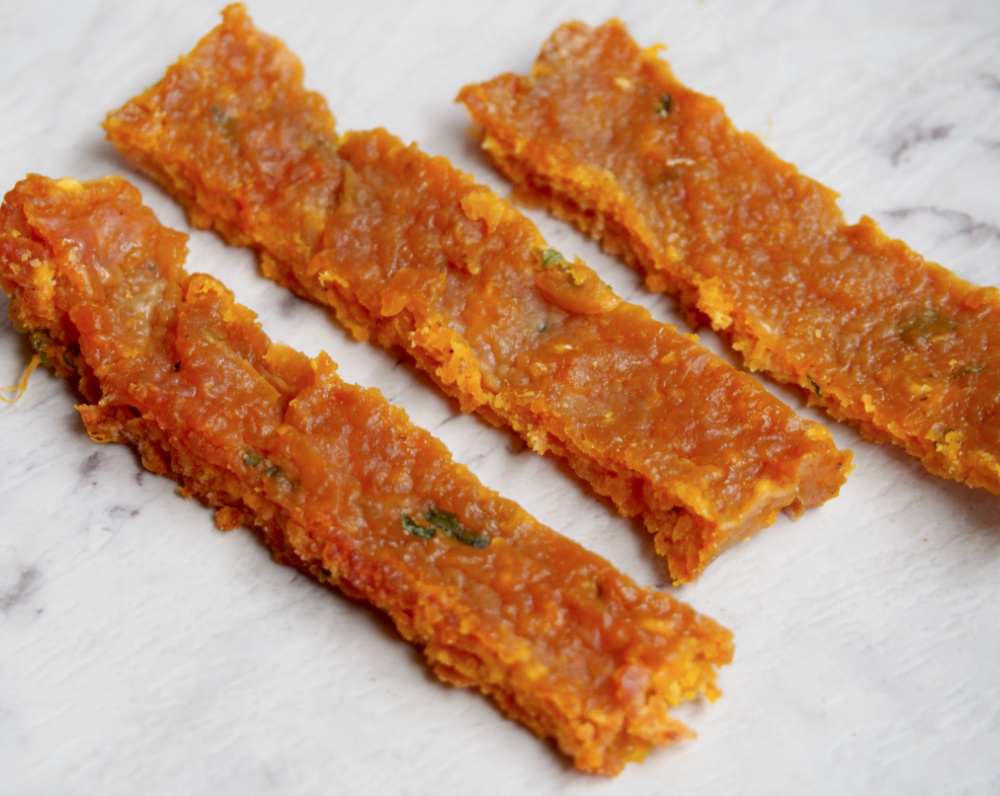 How to
Preheat oven to 75C. Line a baking tray with baking paper.
In a large bowl, mix all the ingredients together.
Press the mixture on to the prepared baking tray, ensuring the tray is fully covered and the turkey mix is just less than 1cm thick.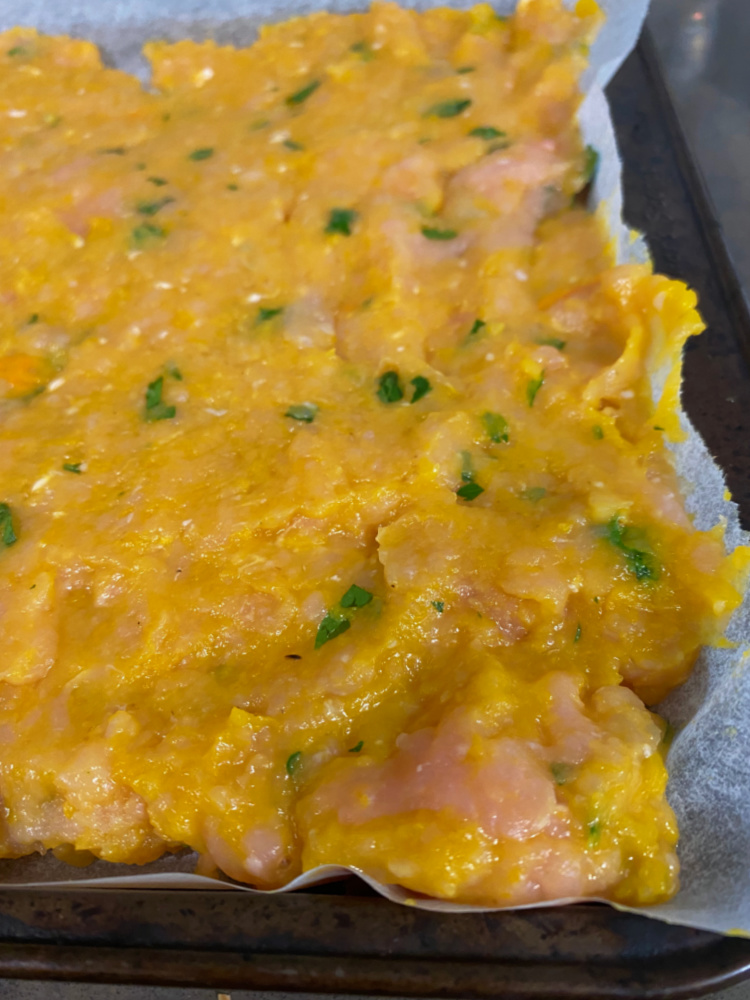 Bake for about 40 minutes until the turkey has cooked through and has firmed up.
When cool enough to handle, cut the turkey into strips and dehydrate for about 14 hours at 70C or until crunchy.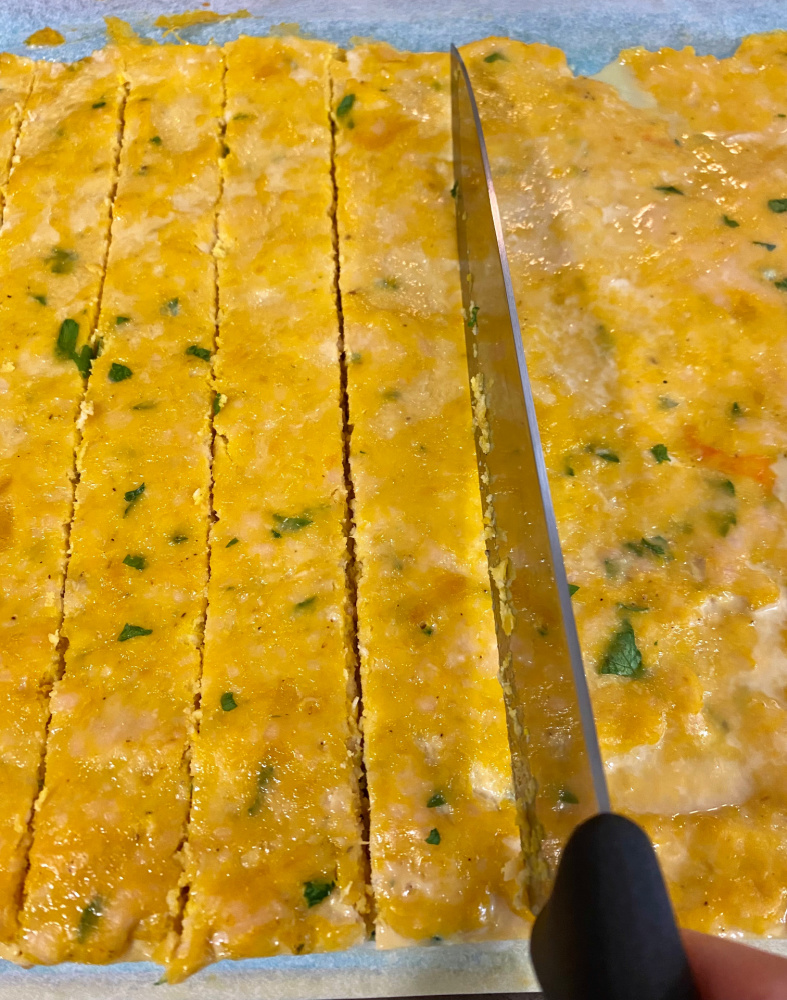 Oven blast the turkey sticks in a oven preheated to 150C for 3 minutes.
When cool, store in an airtight container in a cool, dry place, in the fridge or even the freezer.