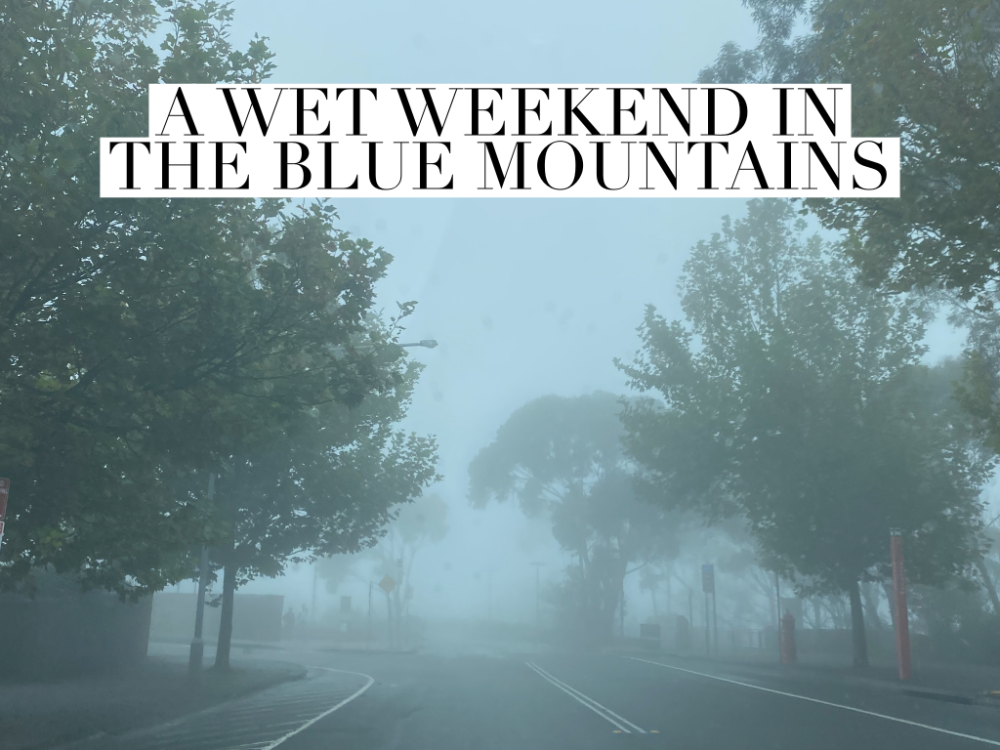 When it comes to weekends in the Blue Mountains, this is not my first but it definitely is the wettest!
In the 14 years that we have lived in Australia, I think we have been at least 14 times, I can't say for sure because I have been so many times I have lost count. This weekend is supposed to be a last goodbye to what is our hands down favourite weekend destination. It's also a kind of do-over of my 50th birthday weekend when all the plans were scuppered because of lockdown.
Even though it's ark building weather for our swansong weekend, we fill our itinerary with a lot of our old favourites and a few new additions for good measure.
The weather is really not playing nice at all and visibility is to the end of your nose. So if you're wondering why there are no pictures of views, it's because there is literally nothing to see except mist. The only silver lining is that of course, we will have to go back one more time just so we can say goodbye to The Three Sisters properly!
This is how it all went down…
We stay at Burnie Brae, just a few minutes walk from the heart of Katoomba. The cottage (circa 1908) has all the olde worlde feels with all the modern conveniences.
We love the formal lounge and dining room full of antiques and original features. Mike, our host, tells me that past guests have actually hosted formal dinner parties here. We're a little more basic and settle for some tea and Netflix!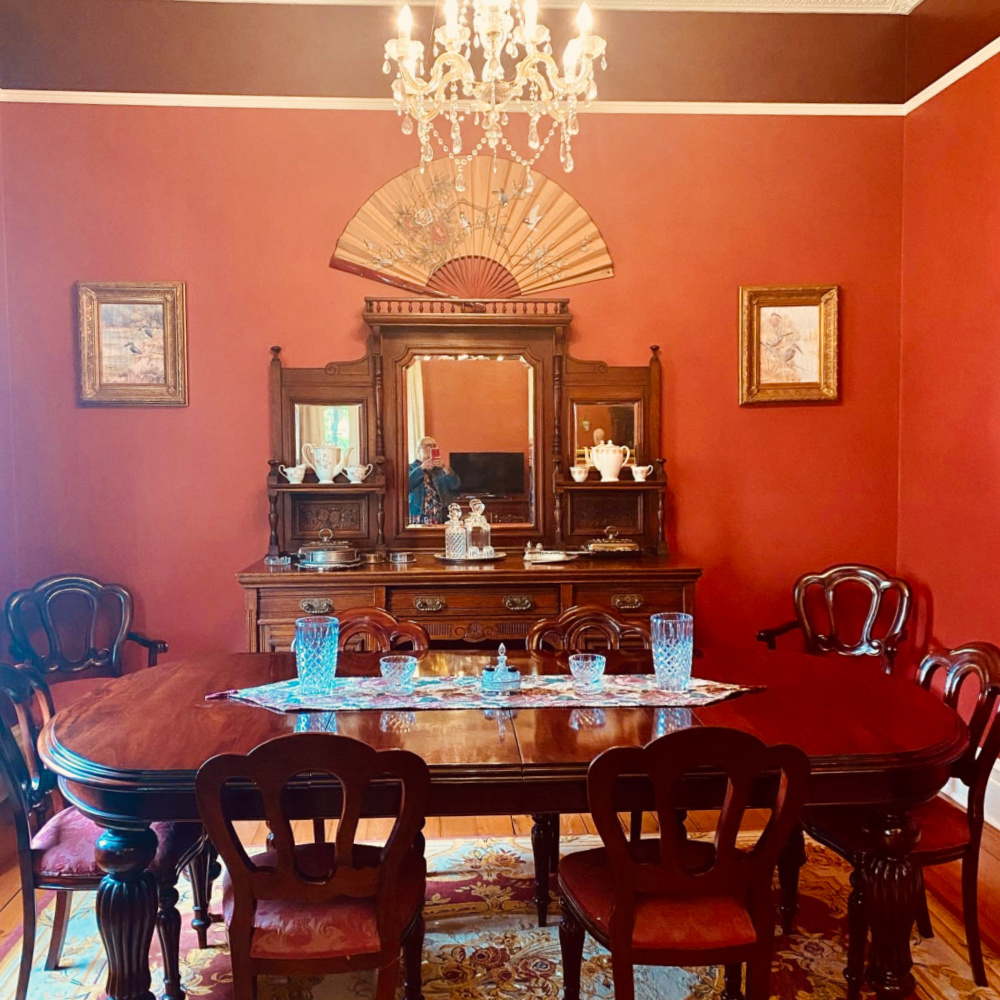 There's a big country kitchen, a front and back deck (although sadly it's way to wet to use either) a bathroom with a relaxing double shower and a super cosy bedroom.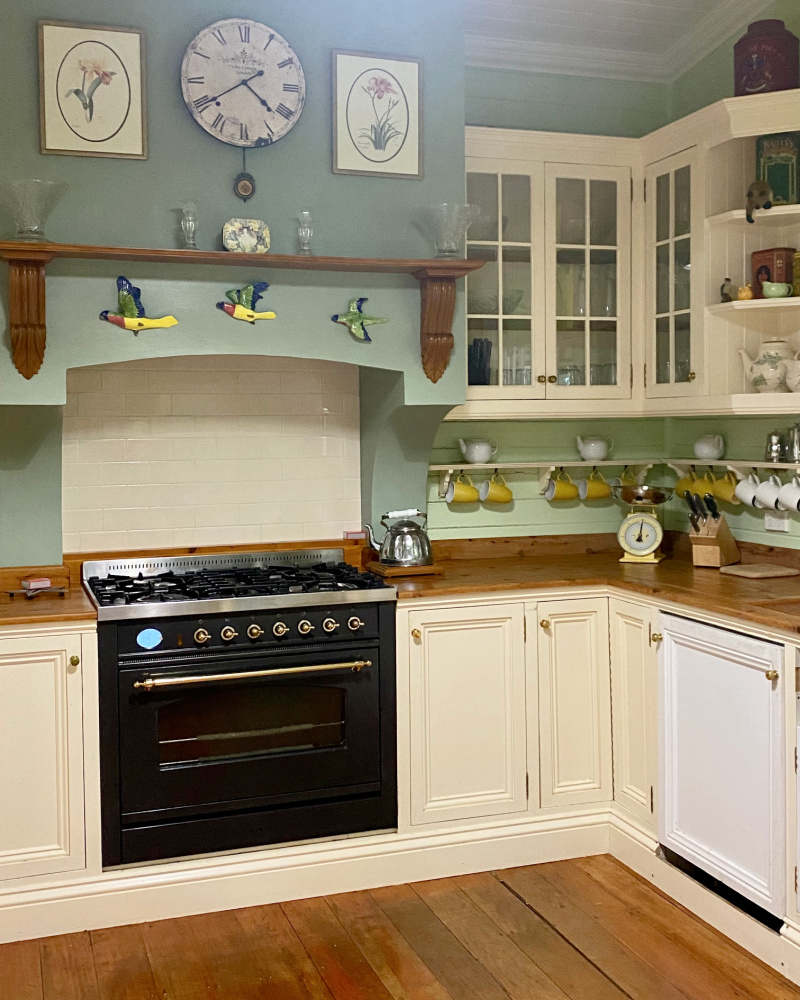 Burnie Brae is just perfect for our romantic getaway but if you fancy some company, bring your friends because there is a second bedroom so the house can comfortably accomodate two couples.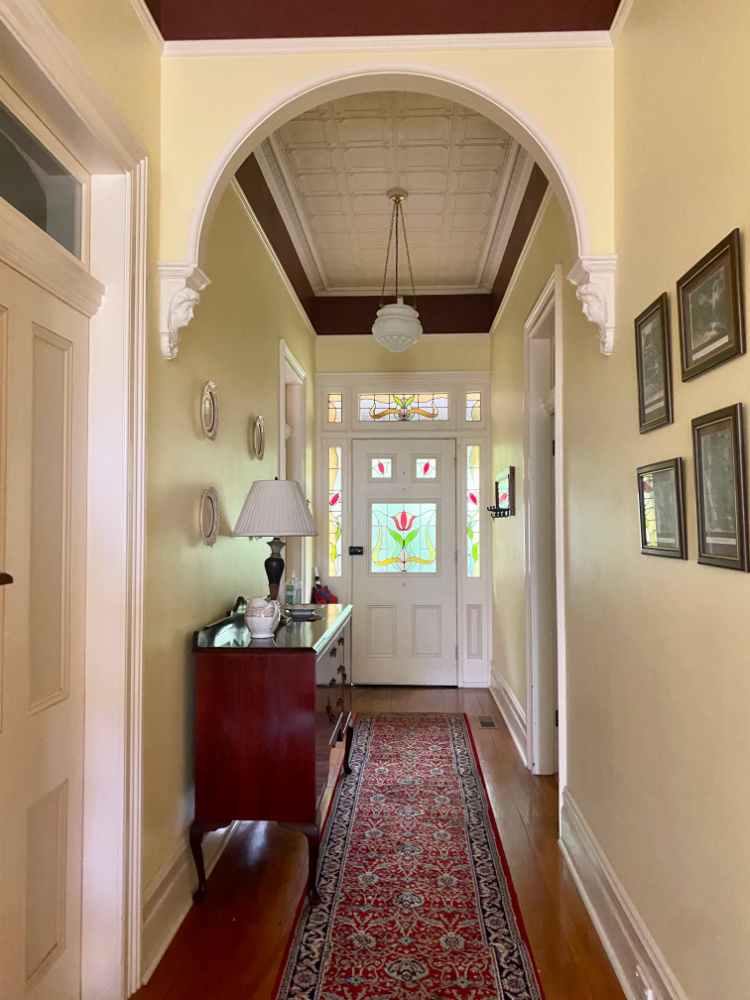 Where We Drank
23-25 Parke Street, Katoomba, NSW 2780
This is hands down David's favourite place in the mountains so of course, we went twice!
This brewery has it all – relaxed vibes, great beer and warm and friendly service. If beer isn't your jam, there's a few wines by the glass, non alcoholic drinks and gluten-free beer and cider too. There really is something for everyone.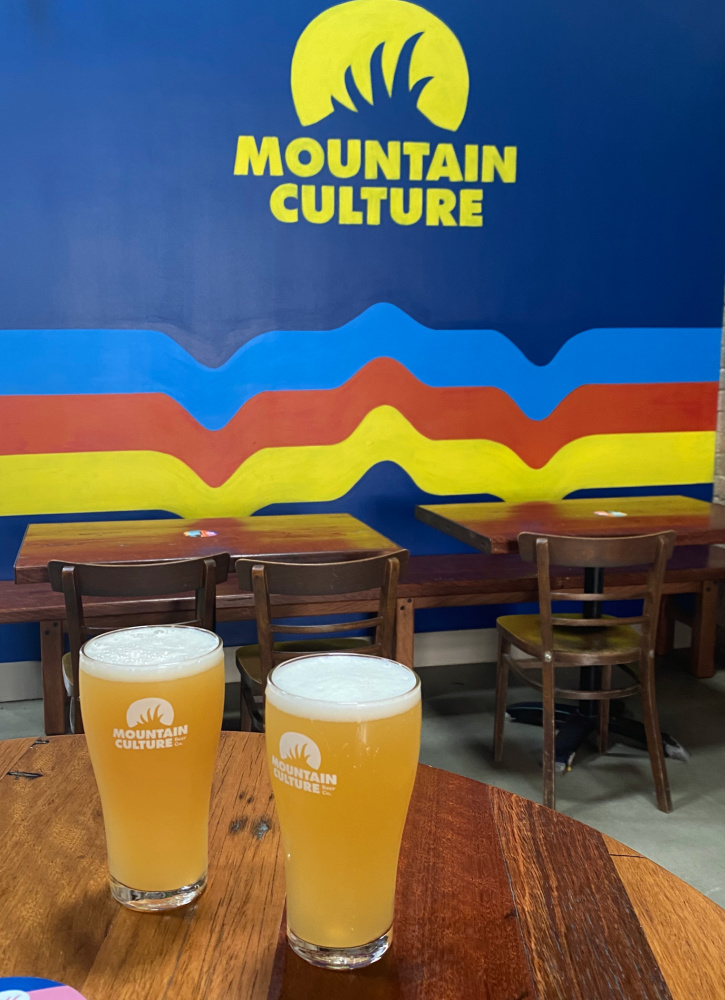 If you're hungry, there's a cracking burger menu but we only have stomach space to enjoy the chips with curry sauce and the tater tots which we rate highly.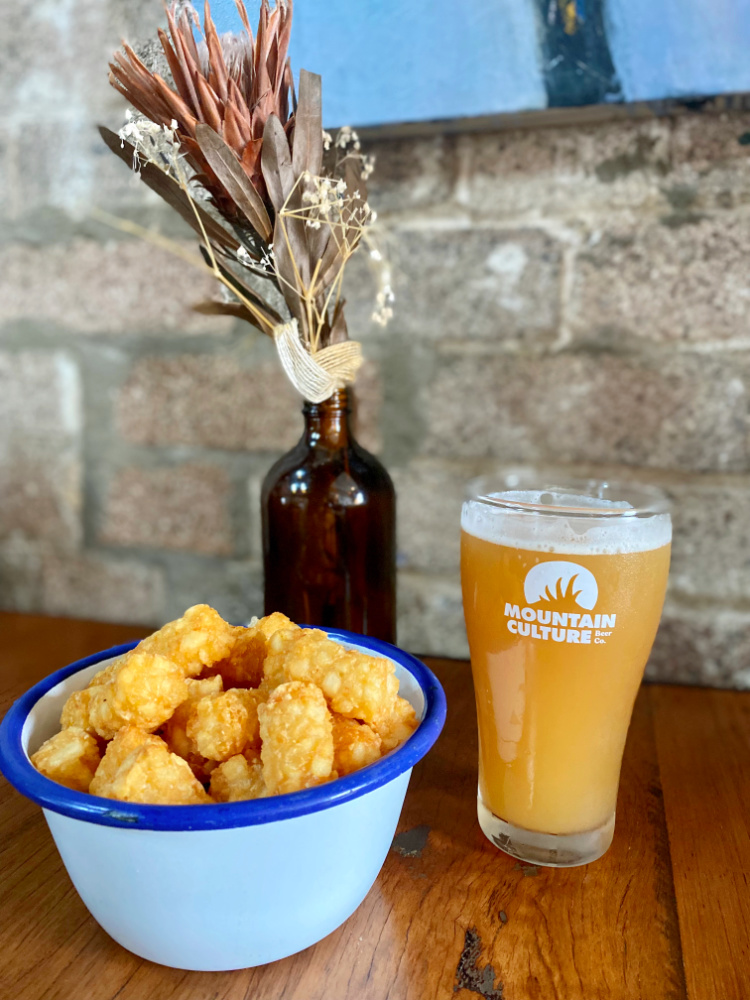 There's plenty of seating inside and a covered deck outside but it is super popular and does get very busy. If you want to bring your dog, grab yourself a seat on the outside deck.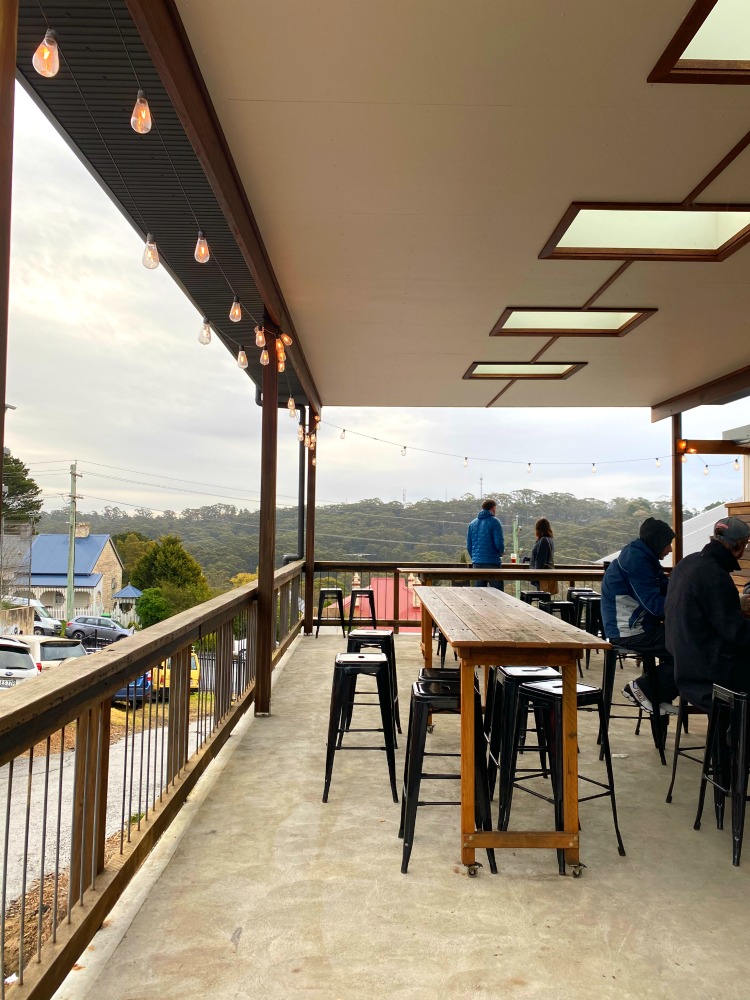 92 Bathurst Road, Katoomba, NSW 2780
Situated in the historic Niagara building (circa 1905) Bootlegger Bar is our go-to for the best Katoomba cocktails. Sadly, we don't have the time or the stomach space to try their highly rated American style menu but we do make time to swing by for a nightcap.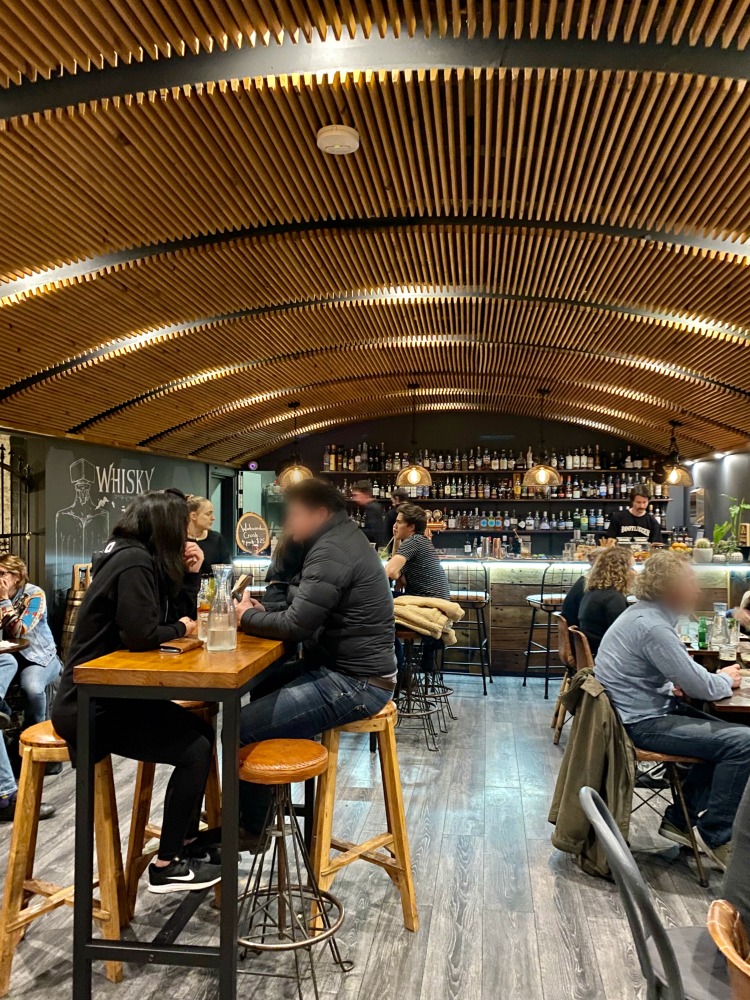 The cocktail list here is cracking and the drinks are top notch. I like to think of myself as a bit of a Margarita connoisseur and the Bootlegger's Mr Pepper's margarita is so good, I have two of them. Even though we're lucky enough to walk in and get a table on the night in question, this place is super popular and bookings are highly recommended.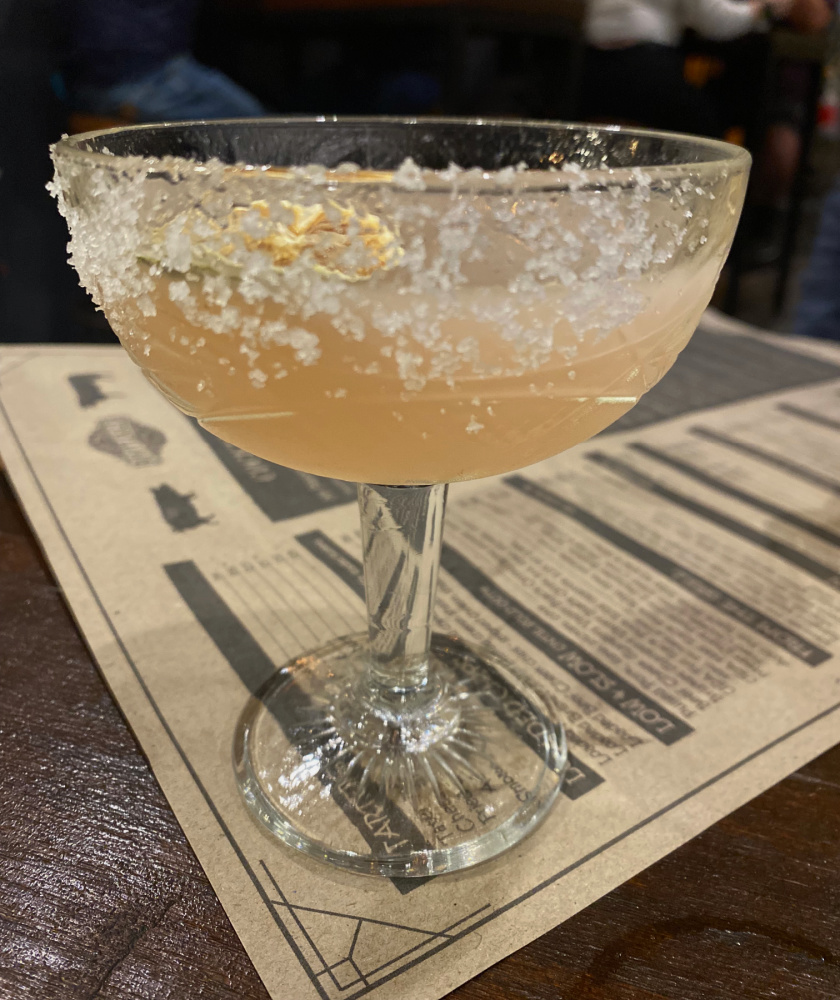 12/122 Katoomba Street, Katoomba, NSW 2780
I'm rather fond of this colourful spot with it's retro vintage vibes serving up a menu of burgers, desserts and drinks. After our last visit in 2020, I feel I have unfinished business with the Aunty Ed's drink menu and am desperate to try one of their alcoholic spider drinks… Only to find they're no longer on the menu. Sob!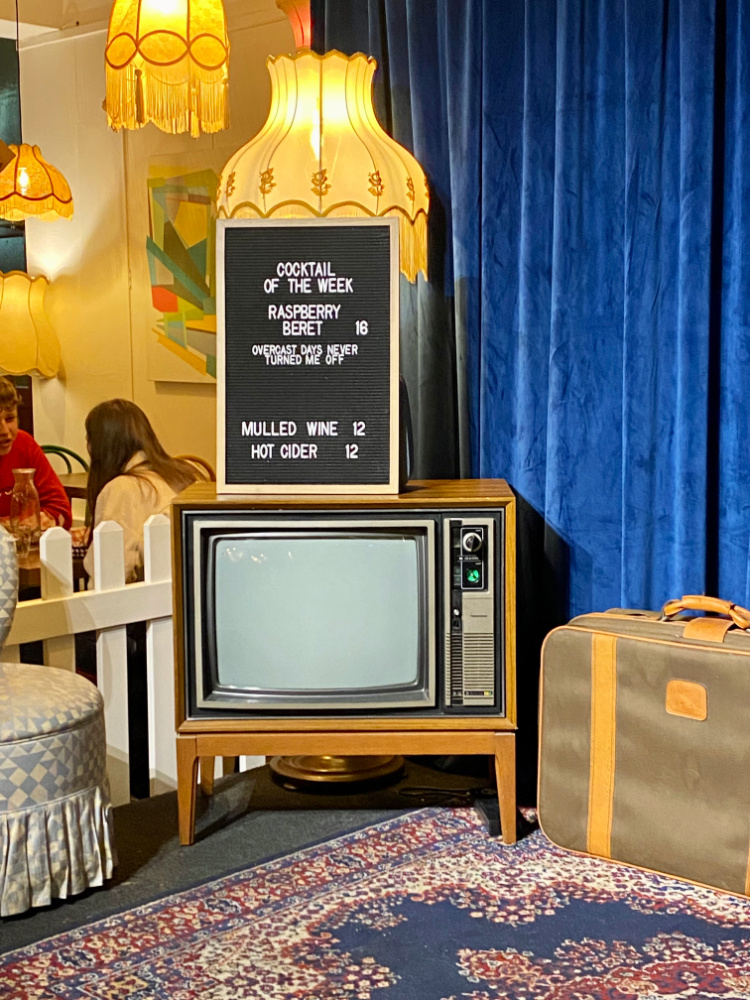 I'm very disappointed so I eat my feelings – in the form of a burger and fries. I opt for the classic Cheese Louise and David chooses the brisket burger. Both are good although the fries are a bit too salty for our taste. Not to worry though, we remedy this with one of their delicious cocktails!.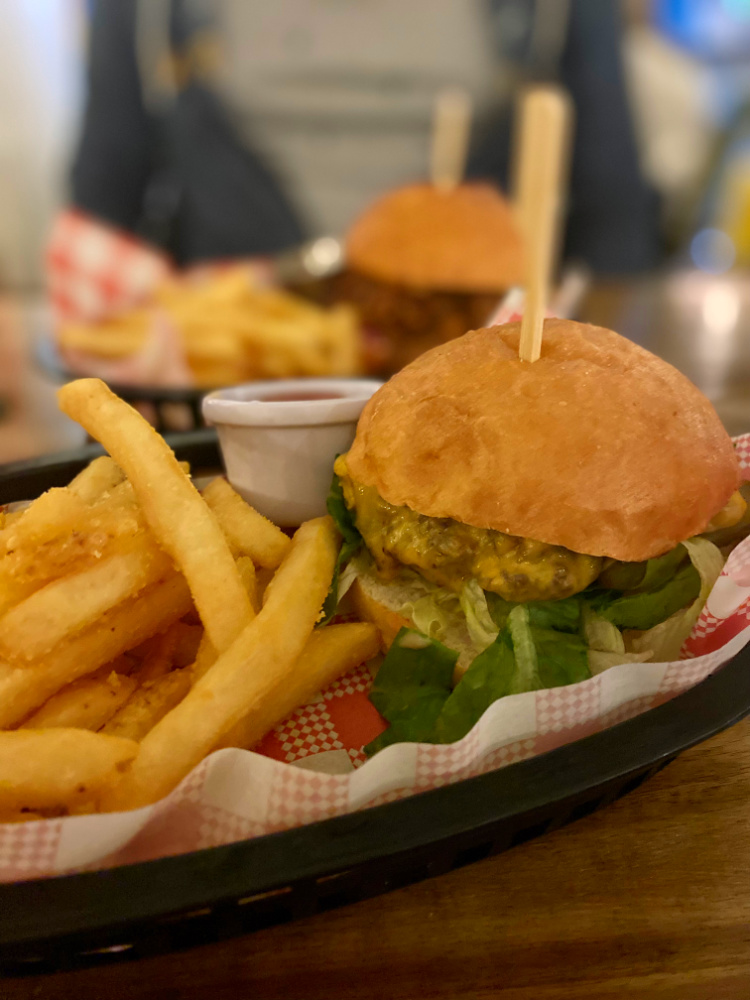 Where We Brunched
6 Station Street, Wentworth Falls, NSW 2782
My dear friend and now mountain local, Lisa Marie suggests we meet here for lunch. She's very au fait with her local cafes here in Wentworth Falls and if this is her pick of the patch, I know it will be good.
We book a table because my FOMO is real and this place is so popular. The cafe is super cosy and welcoming and I'm in love with the dog art on the wall.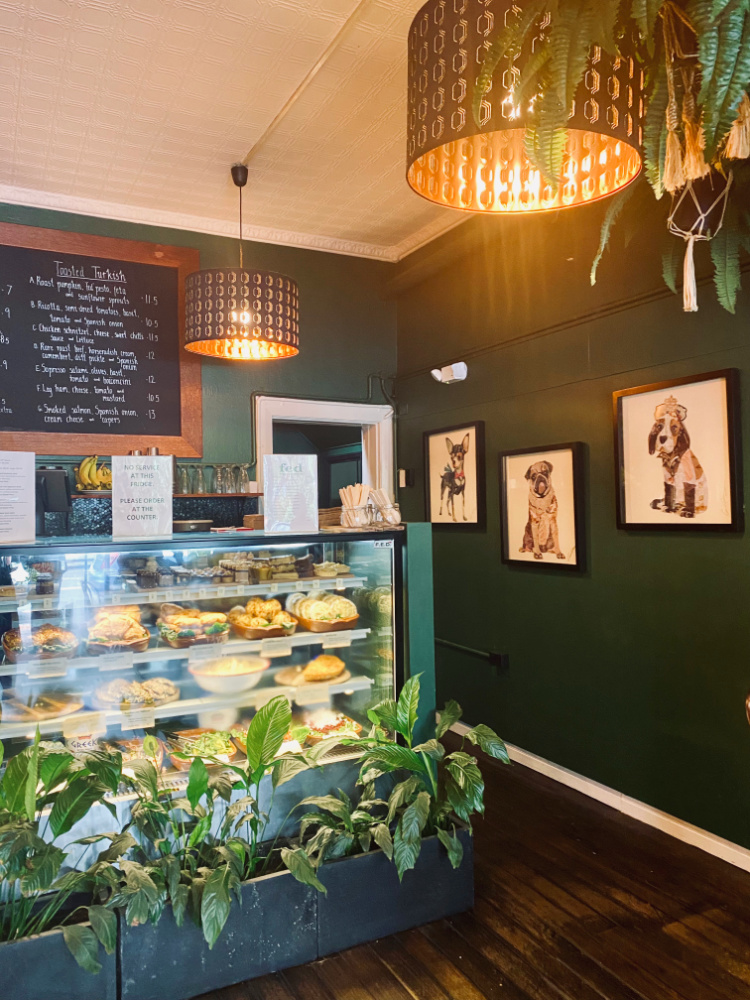 We're shown upstairs to the newly done up dining room – it's relaxed, elegant and stylish. Service is wonderful, the coffee is good and the food is both plentiful and generous.
I am definitely adding this to the list of my mountain greats. There's outside, dog friendly seating too. Winning!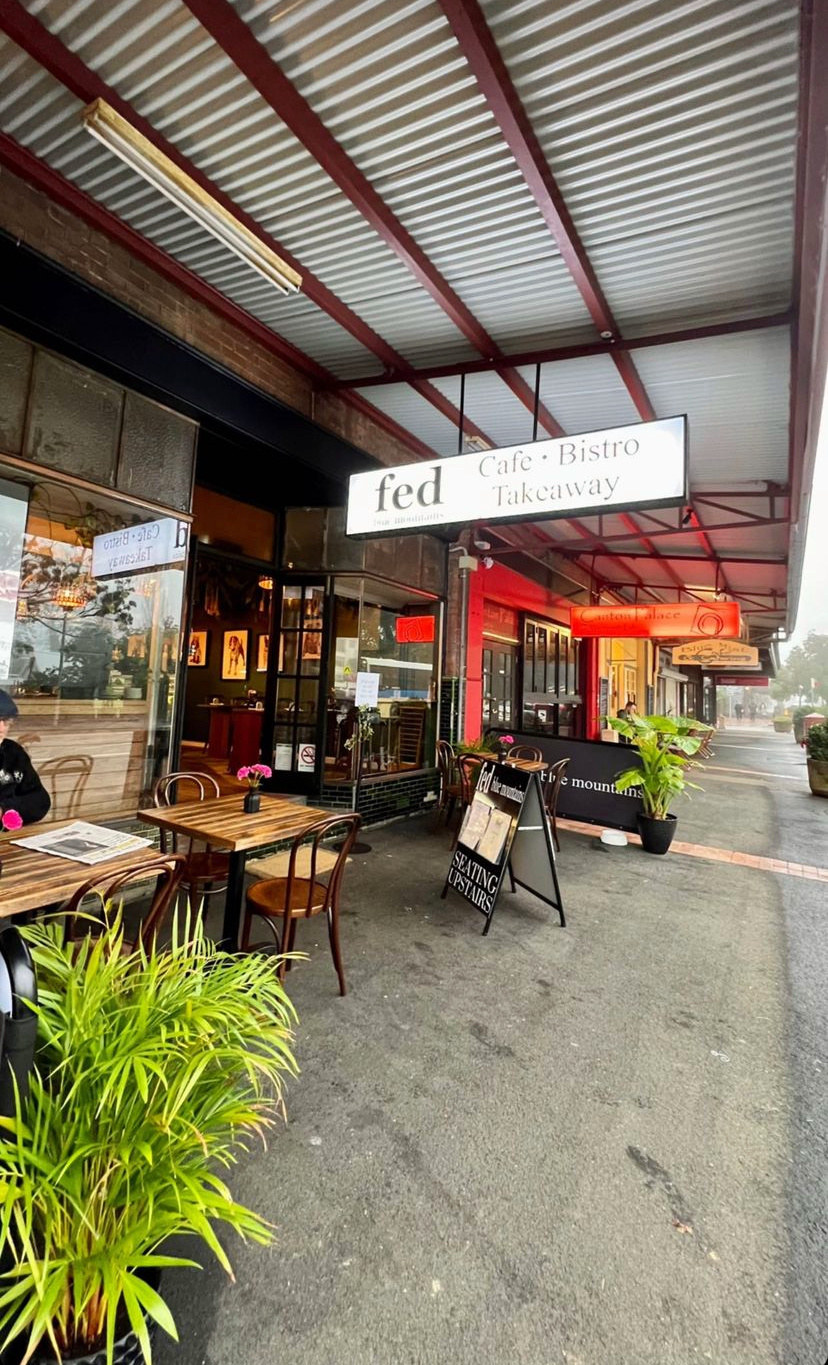 156 Megalong Street, Leura, NSW
Murphy's Law is that we seem to find the best dog friendly places when we don't have the dog with us!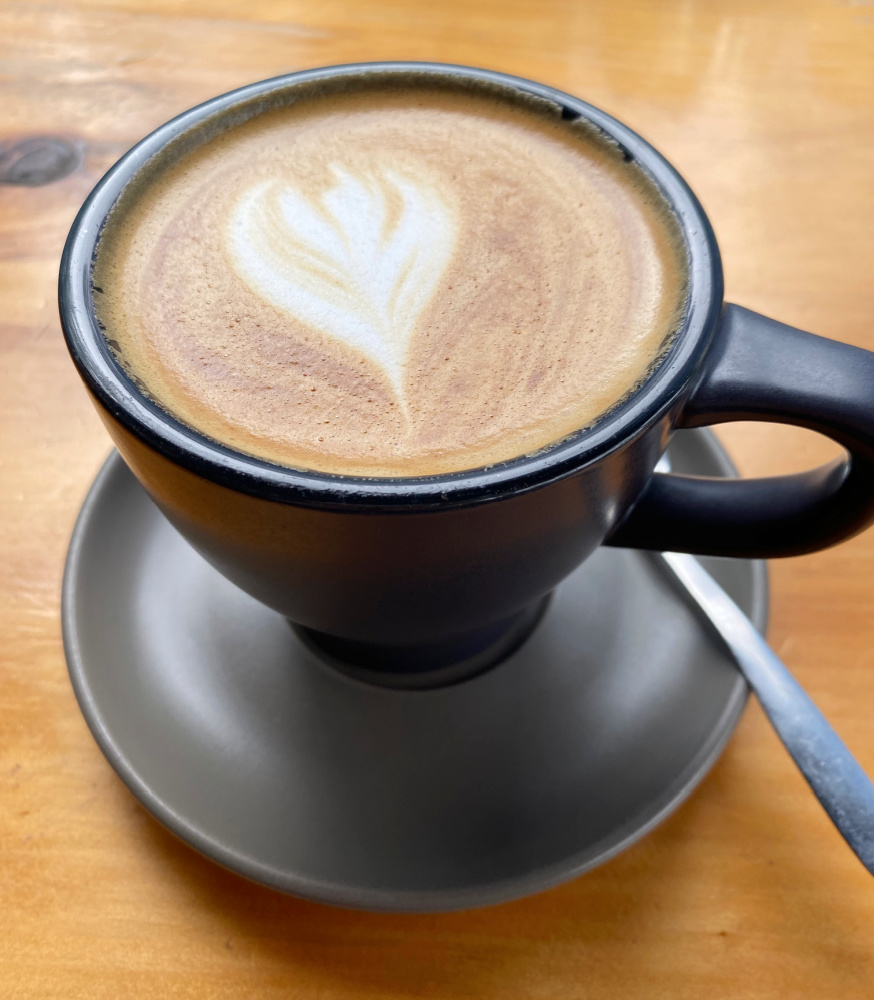 Recently under new ownership, this cosy cottage cafe is warm and welcoming whether you are sitting inside or out. The deck is dog friendly and heaters and blankets are provided. Service is lovely and friendly and the menu varied and reasonably priced.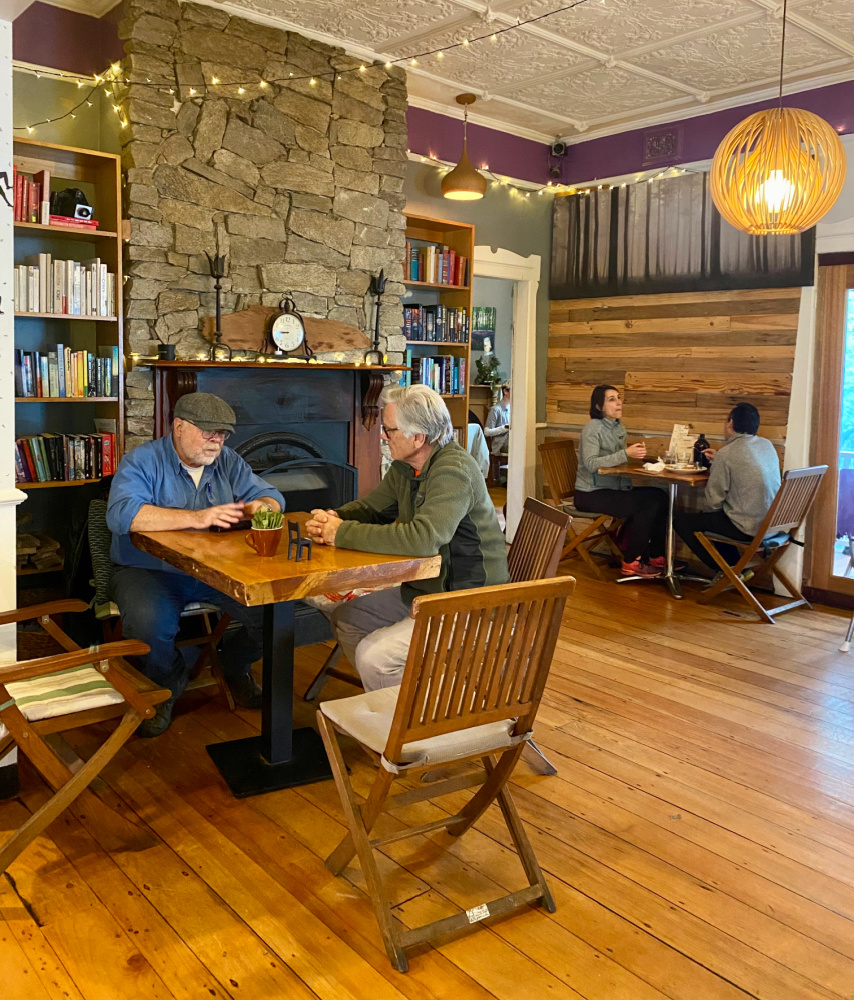 The coffee is decent and the bacon and egg rolls huge, the latter coming with a choice of tomato sauce, barbecue sauce or hollandaise! Our only regret is that we don't have enough stomach space for some of the delicious looking sweet treats. If you're looking for an evening feed, dinner is served on Friday and Saturday nights, just BYO.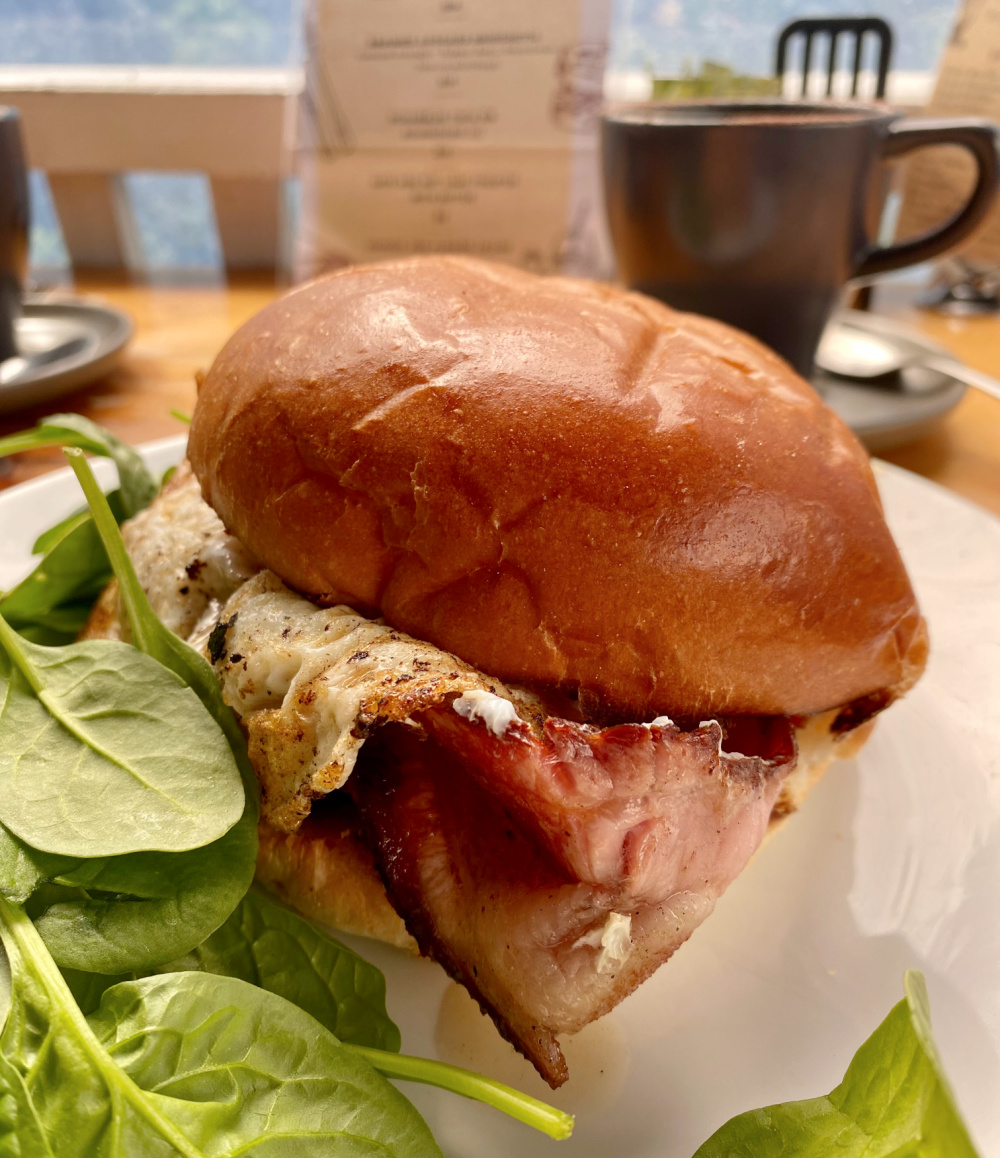 Where We Dined
18 Katoomba Street, Katoomba, NSW 2780
If you're a long time reader, you'll know that I'm absolutely obsessed with this place. A weekend in the mountains isn't a weekend in the mountains without dinner at Avalon.
As always, we start in the bar where the decor is wild and wacky and the cocktails are good and strong. The bathrooms are also playfully decorated – they're more than a comfort stop, they're a destination!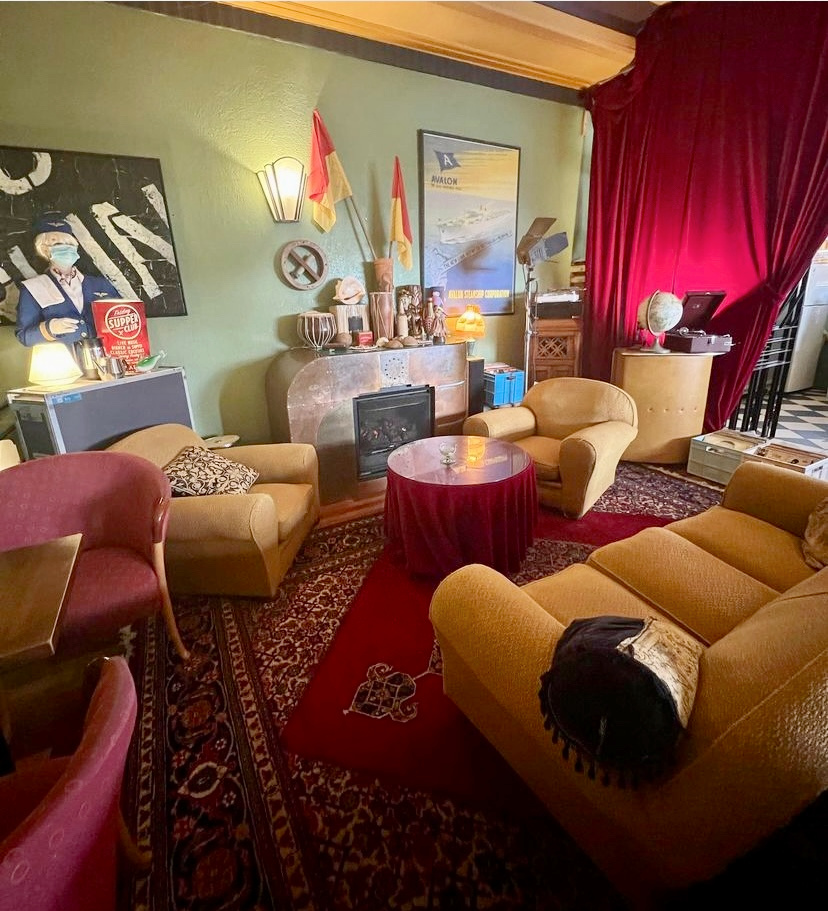 It's been two years since our last visit and the food, service and high level quirk are as wonderful as ever. Honestly, this place never gets old.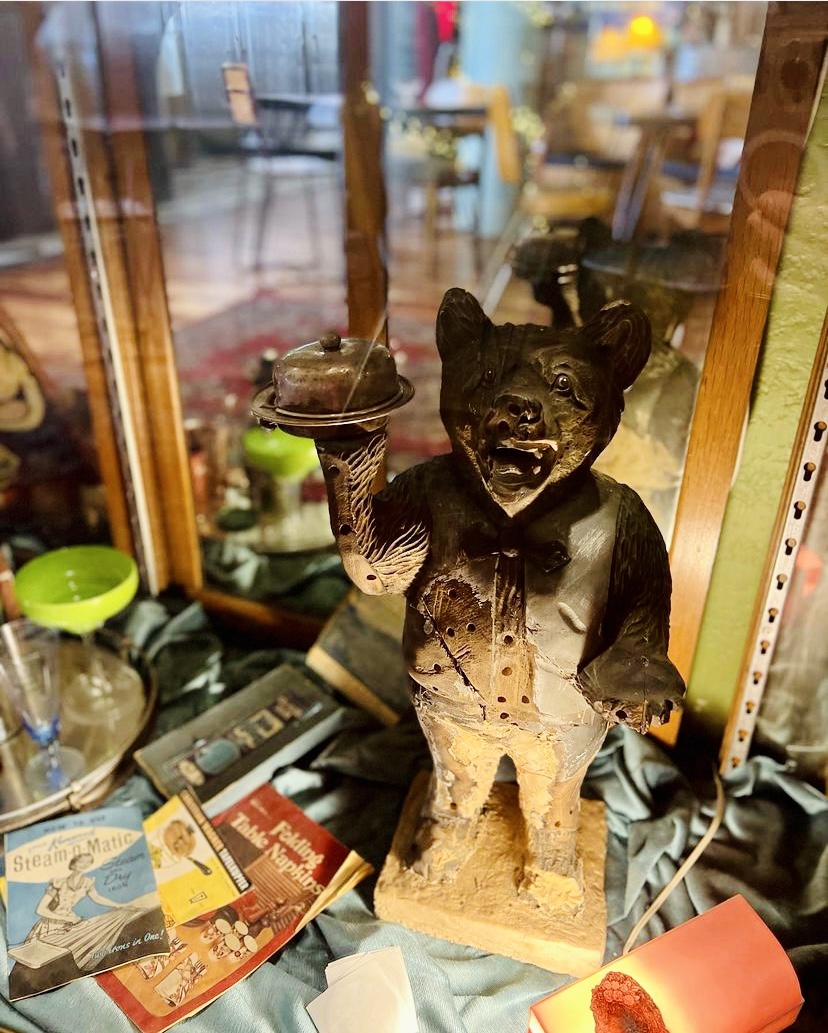 Dinner as always is hearty and delicious and as always we finish with Avalon's famous licorice cheescake. It's probably my favourite restaurant dessert in the whole world (big call I know,) and I don't know quite how I will live without it when I move to the UK. I am definitely not ready for this to be my Last Avalon Supper and vow like Arnie that I'll be back.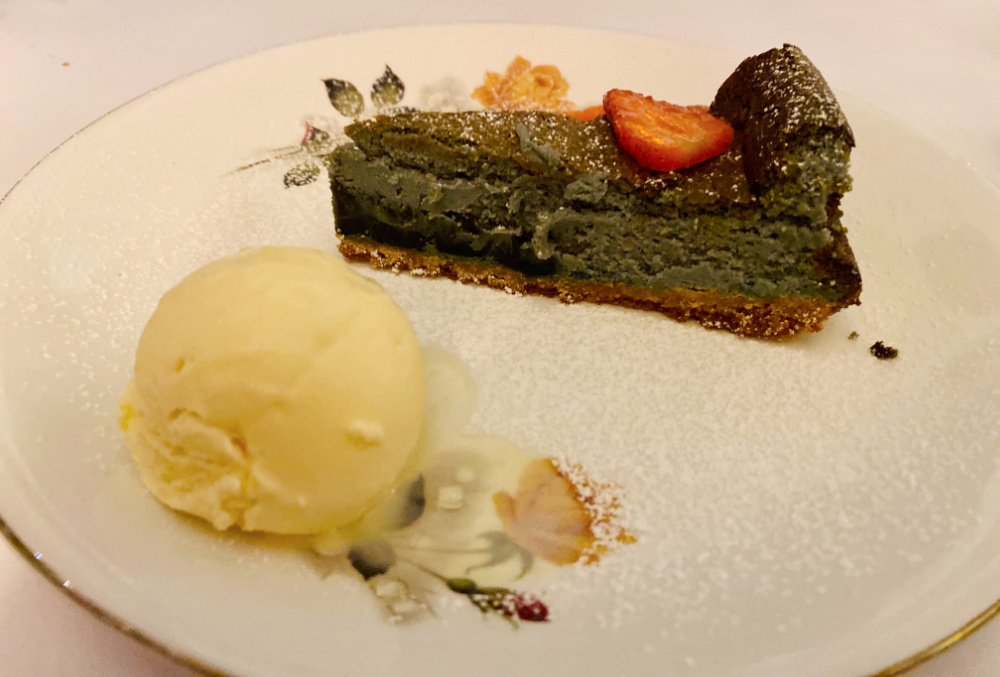 15-47 Katoomba Street, Katoomba NSW 2780
This Blue Mountains landmark has a long, rich history dating back to 1883. It's my desire to be warm and eat scones that brings us here as I hear they serve Devonshire Tea in the bar Champagne Charlies.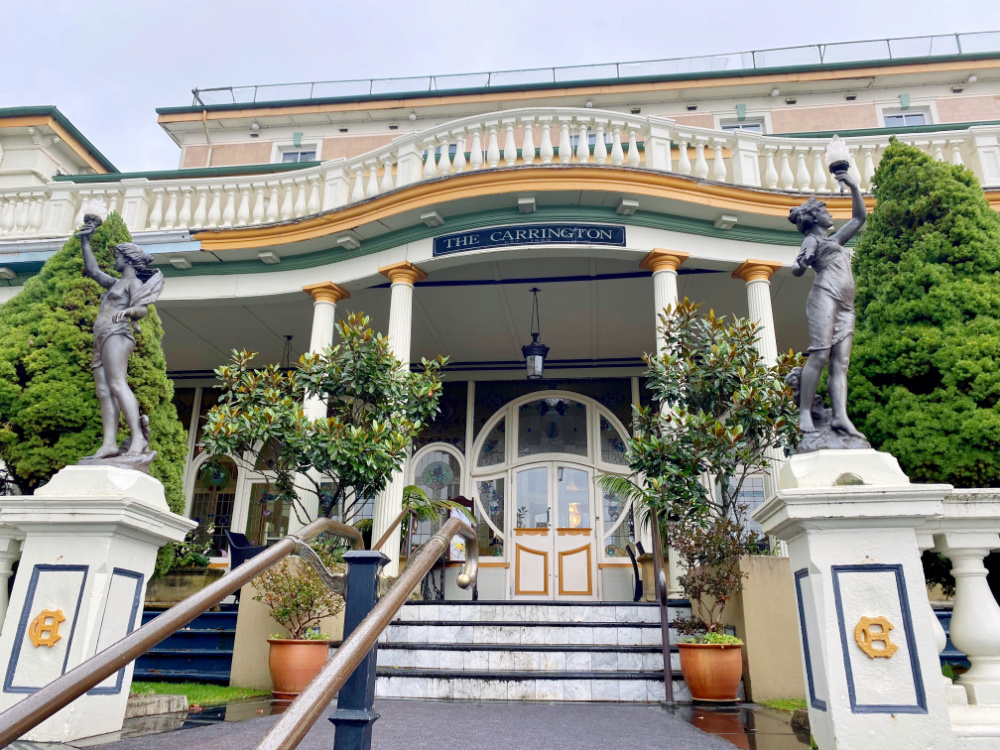 This works out well for David who also wants to be warm but does not want scones because there's an all day menu (Devonshire Tea included) and of course, beer! He discovers that the hotel now has it's own brewery, Katoomba Brewing Company and that the young beers are now served on tap. He's a very happy camper!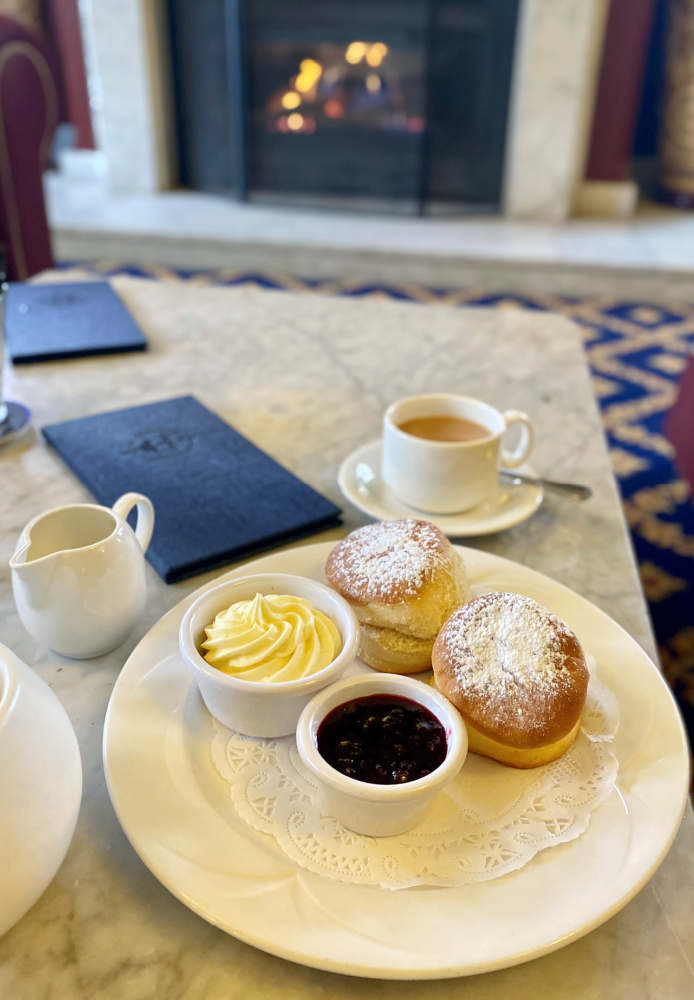 We score a table in the cosy and elegant lounge in front of a roaring fire – the perfect spot on such a wet weather day. The Devonshire Tea satisfies my craving, the scones are good but presentation is a bit lacking. Scones taste better on old fashioned plates – well, that's my theory and I'm sticking to it.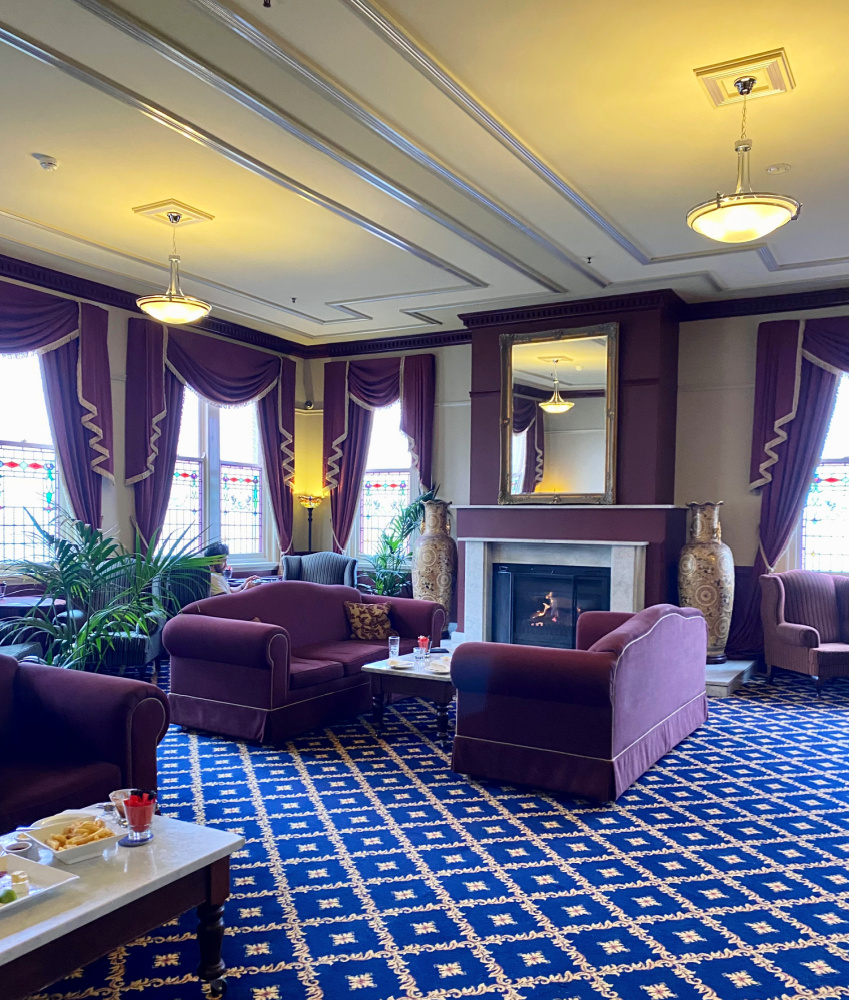 Where We Shopped
19/21 Govetts Leap Road, Blackheath, NSW 2785
As you can see, we spent most of our time, eating, drinking and chillaxing but I can always find some time for some retail therapy.
Housed in what used to be a picture palace, the centre is the largest antiques centre west of Sydney. You'll find the wares from 50 dealers spread over 2 floors with jewellery, paintings, dolls, china, glassware, furniture, ornaments and vintage clothing.
Prices are really reasonable and it's almost impossible to leave empty handed, well it is for us anyway. These sherry glasses are a souvenir of a weekend well spent!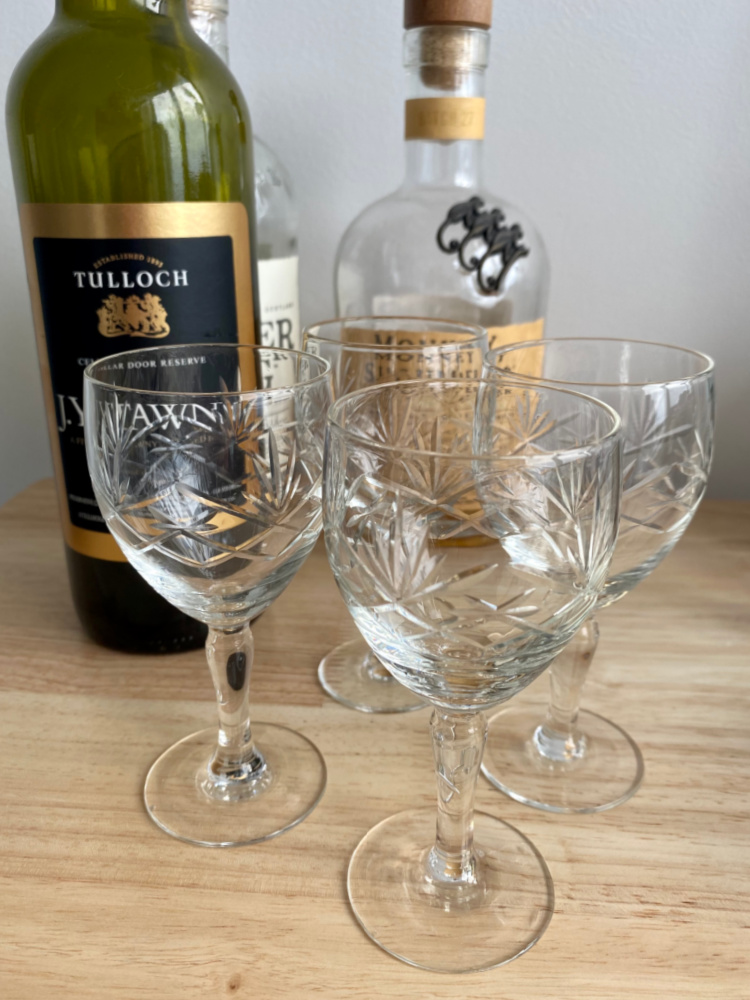 Where We Pit-Stopped
19 Ross Street, Glenbrook, NSW 2773
Glenbrook is the perfect place to stop off on your way to or from the mountains because it's just about half way between Sydney and Katoomba – it's not called the gateway to the Blue Mountains for nothing! This place is really popular, really big and when we arrive for Sunday brunch, really busy!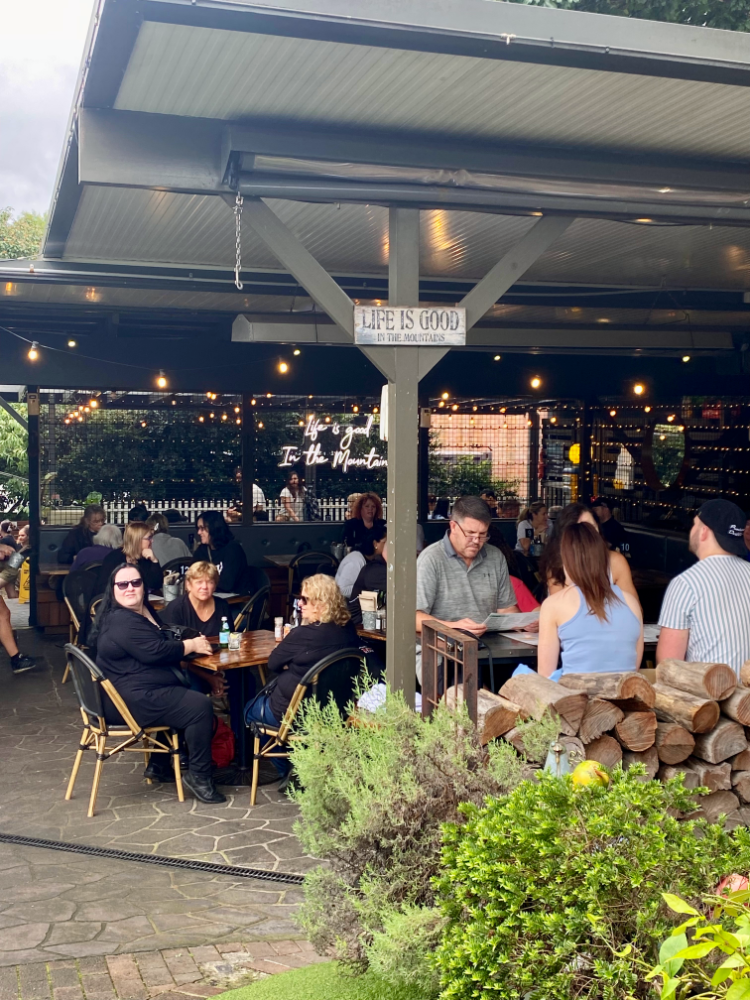 The family friendly, dog friendly cafe transforms into a restaurant at night and the space includes an undercover play area, an ice cream cart, a woodfire pizza oven and even a cocktail bar! We can't wait to come back, next time with Teddy in tow!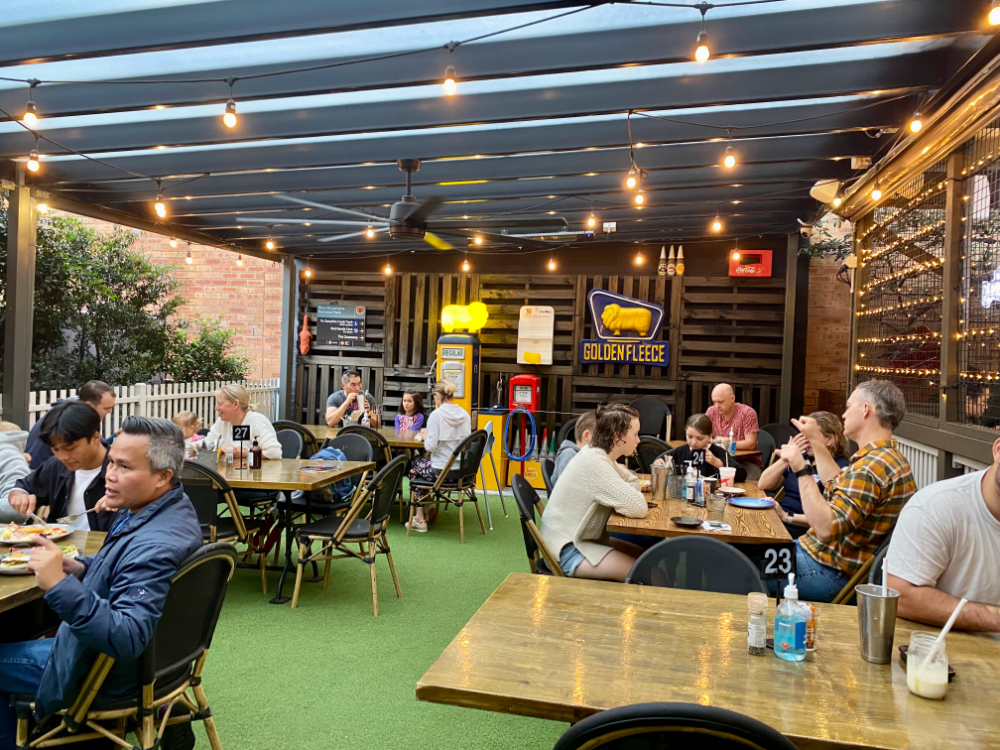 We score a seat inside and salivate over the brunch menu which is one of those with such variety that you really want one of everything – or maybe that's just me! I finally narrow things down to the Super Green Omelette – a 3 egg omelette with spring onion, avocado and coriander and it does not disappoint!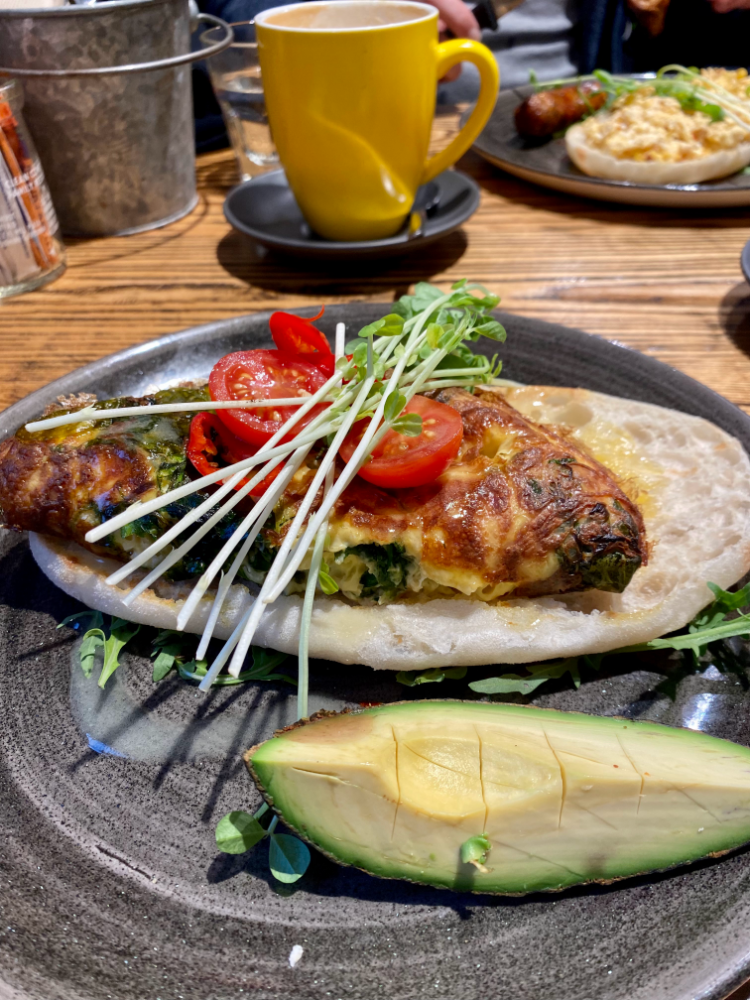 What's your favourite weekend destination? Which of these places tickles your fancy? Have you got anything to add to my Blue Mountains list?!