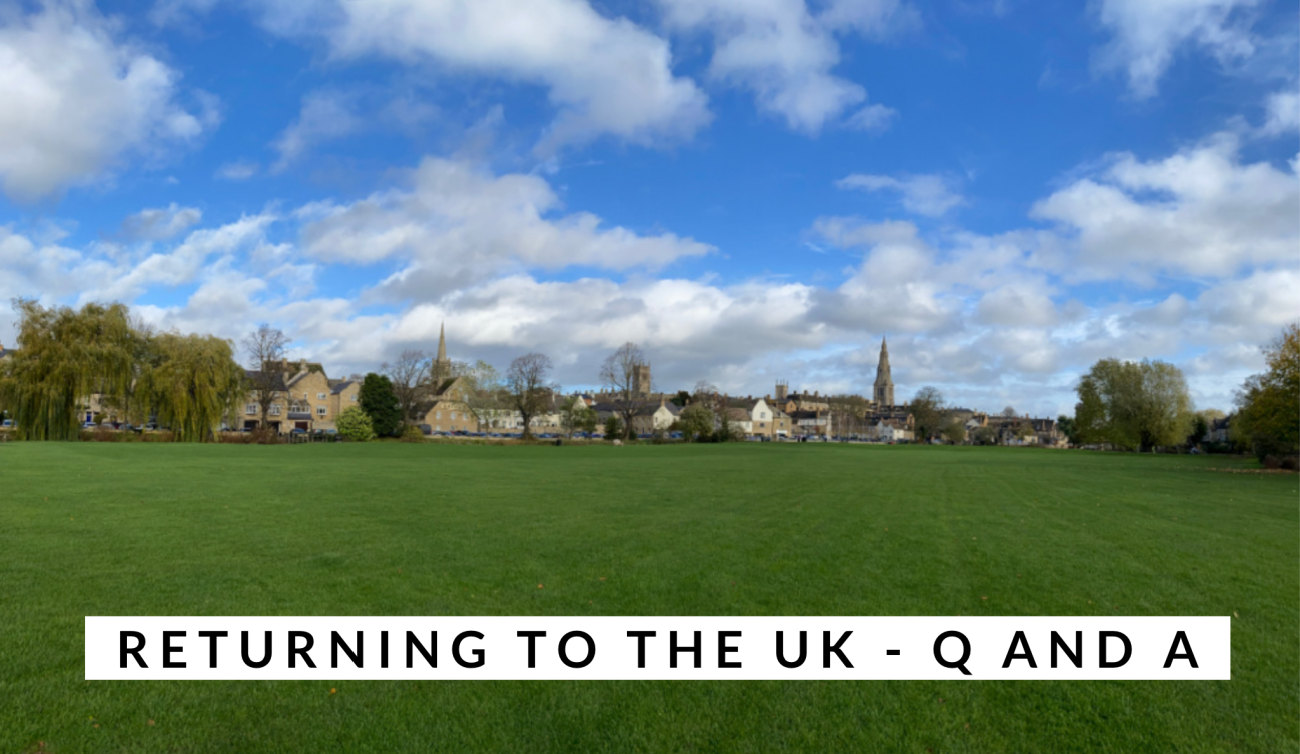 It's been almost 2 months since we came back to the UK and it's taken me this long to get around to answering all your burning questions. It turns out that moving around the world is a full time job! When it comes to spilling beans, I like to think it's better late than never so let's just dive in, shall we?!
How are you settling in?
Well. Really well in fact. Although it has only been a couple of months.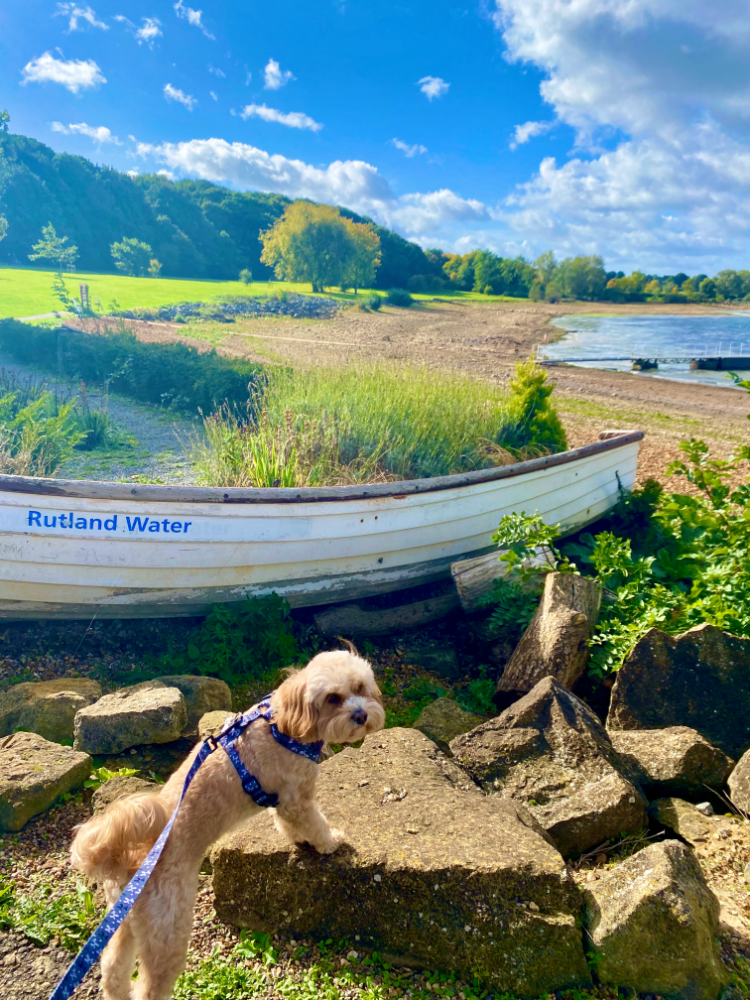 How was the trip back?
Long! So long! We got delayed six hours in Sydney which made a very long journey even longer. Between you and me and the rest of the interwebs, I'm pleased I won't be making a flight as long as that in the foreseeable future!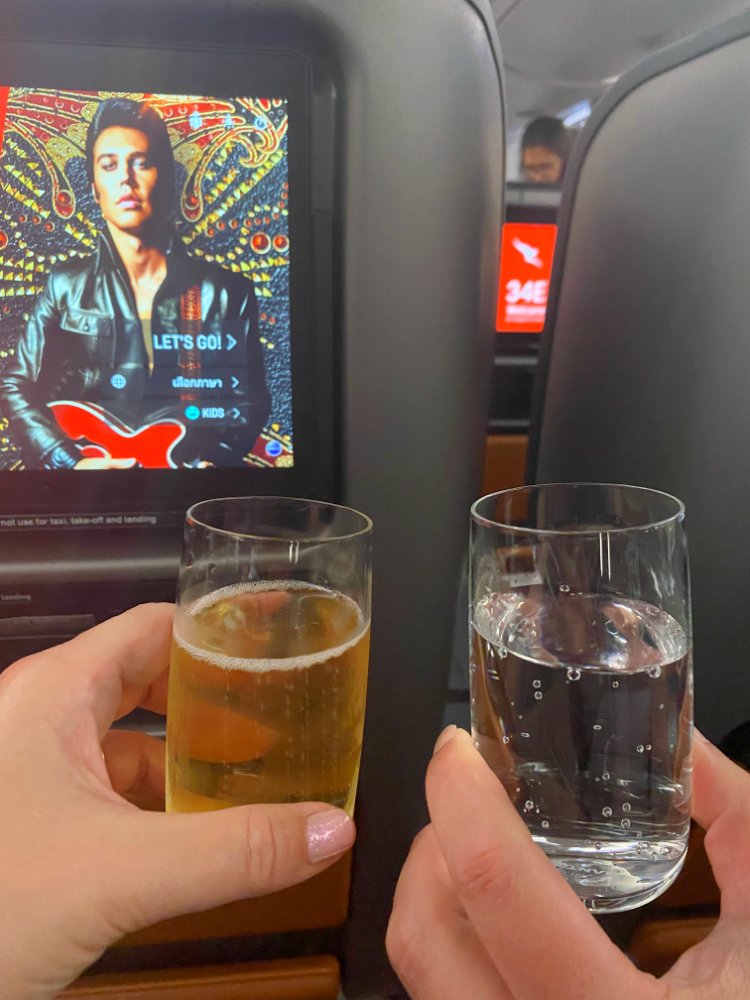 How was Teddy's flight?
The delay complicated things somewhat as he (like us) had already checked in for the flight so we had to arrange for him to be un-checked. Kudos to Jetpets who were fabulous and came and fetched Teddy and took him back to the office for food, water and walkies before dropping him back off at the airport later that evening.
How was the furmily reunion?
Pets flying from Australia to the UK don't need to quarantine but they do need to clear customs and have a vet check. The Heathrow Animal Reception Centre (HARC) is so busy these days that this process can take up to 6 hours but seeing as Teddy's flight was so delayed, they fast tracked him. By the time we got our bags, picked up our hire car and dumped our bags at the hotel it was time to pick up Teddy Roosevelt!
It's hard to say who was more happy to see who. The lovely lady from HARC said Ted arrived super happy and was the only dog that day who hadn't soiled his crate – what a trooper. She was quite smitten with him and said if she could, she'd keep him but I was all "paws off, he's mine!"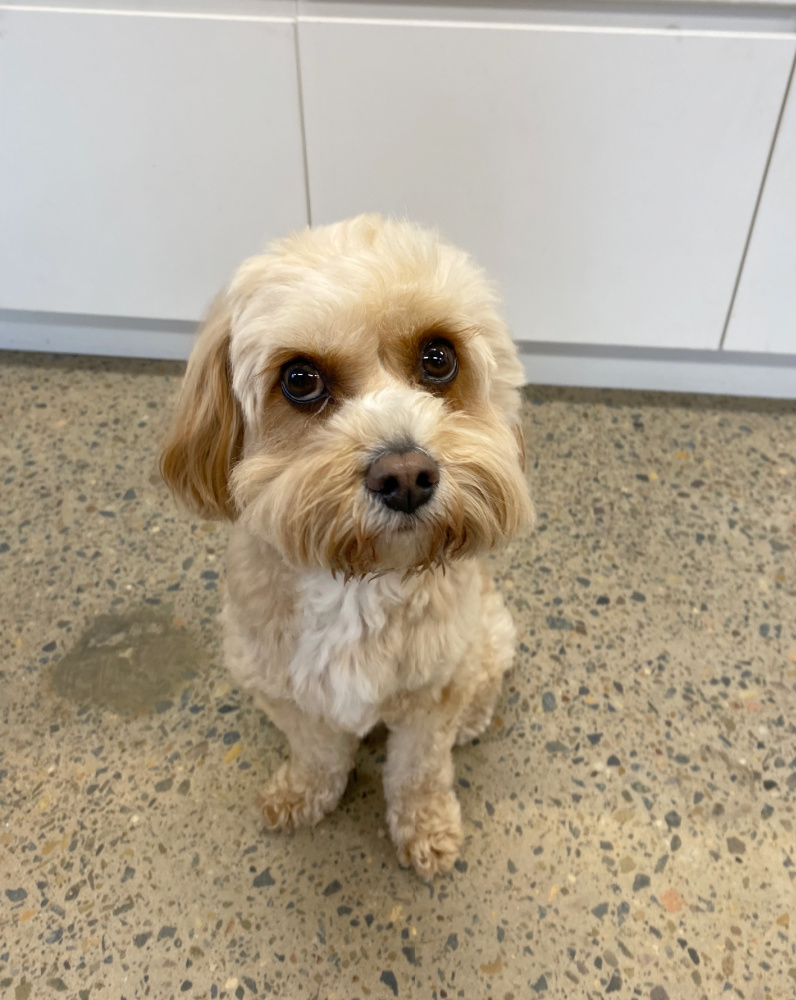 How did you spend your first night?
We were all exhausted and thanked our past selves for booking in to The Ostrich Inn, a pub close to Heathrow. Not only is it steeped in history, being the 4th oldest pub in the UK (and one with a sordid past!) it's comfortable and has dog friendly rooms. The food was tip top too!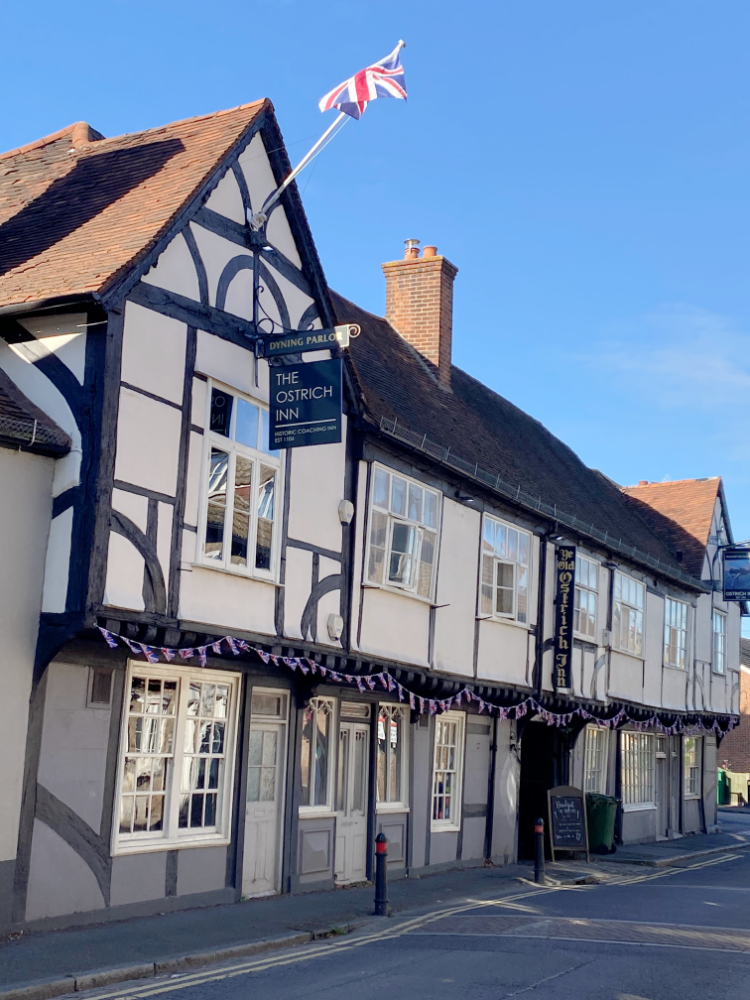 How did you spend your first few days?
We went to our new home town Stamford in Lincolnshire. I had been once before and David had never been. We stayed in an Airbnb while we explored the town, attended to life admin and rested and relaxed. Then we headed up north to David's family in Newcastle for some quality family time.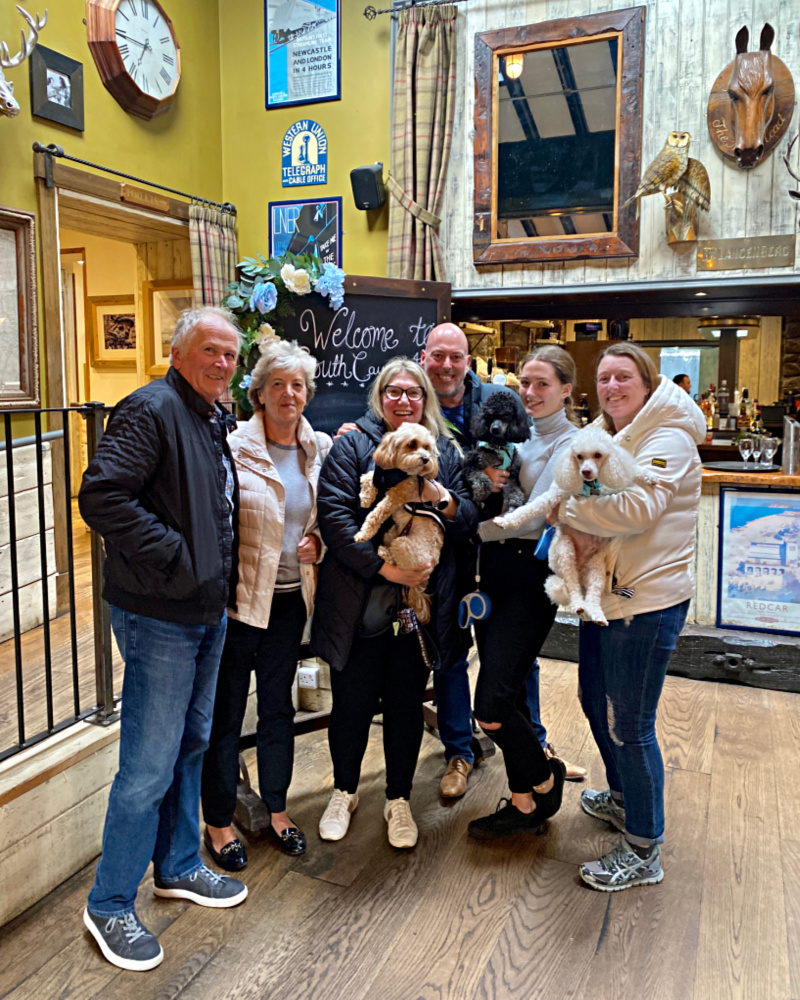 Why did you choose to move to Stamford?
Originally we were looking at Lincoln where my mum lived because we both love it and it's super affordable. The transport links aren't great though so we decided to cast our net further afield in Lincolnshire.
If you believe in signs there were a couple. When I came back to the UK last year to sort out my mum's affairs, my friends who came to help me stopped for a night in Stamford and waxed lyrical about the town. Then my mum's friend, Sandra took me to the open air Shakespeare theatre near the town. She insisted we stop off in Stamford and have a walk around the town and for me, it was love at first sight.
David had his heart set on living in a market town and when doing research discovered that Stamford has consistently been voted one of the best places to live in the UK.
Added to all that, it's only 1.5 hours from London and is just about half way between our friends and family in London and our family in the North East. It seemed the perfect place for us to call home.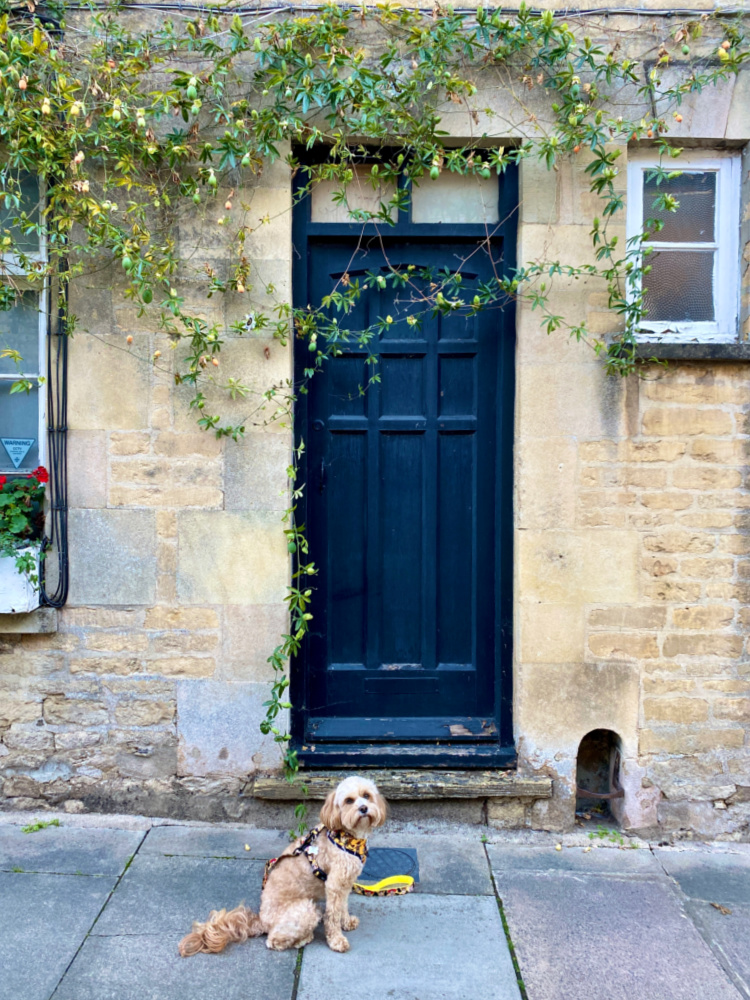 What are the amenities like?
Stamford prides itself on it's independent shops, they even have their own hashtag #shopstamford. Everything we need is in town which is about a 10 minute walk away. There is an amazing selection of pubs, restaurants and cafes, many of which are dog friendly. For department, bigger and chain stores we have to go to Peterborough which is about a 20 minute drive away.
There is a train station, although the direct trains to London go from Peterborough and take just under an hour. It's likely David will look for a remote role that will involve an occasional commute. I will hopefully find something locally – there's even a language school in town!
The big hospital with an emergency department is also in Peterborough although we have a small hospital in town with a minor injury unit.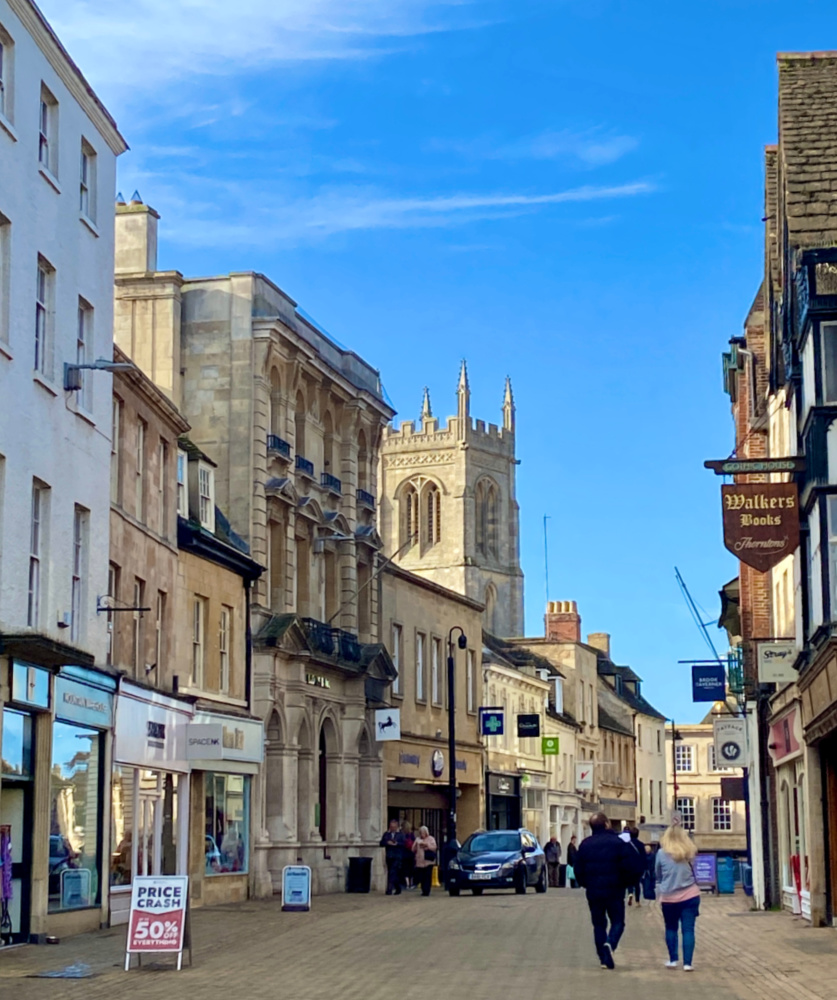 How did you find a rental?
We had heard heaps of horror stories on expat forums about how hard it was to find a rental in the UK, especially with a dog, so we started our search early. Truth be told, we'd been stalking the Stamford rental market for months to get a feel for what was available.
In the end we were lucky enough to find a rental before we even left Australia. I like to think this was down to a combination of kismet, David's parents and a really fabulous dog loving estate agent.
David's folks headed down to check the house out for us and the agent was kind enough to take us on a video tour. It was the perfect house in the perfect spot and it was perfect for us. Talk about first time lucky! We got the keys 10 days after we landed.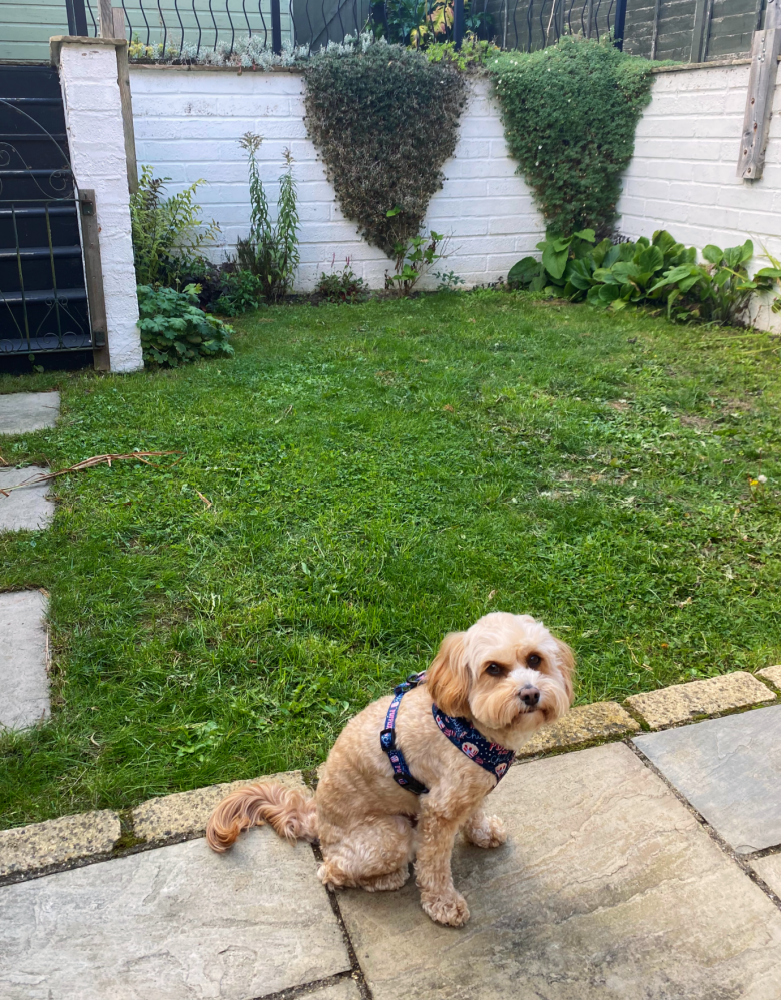 When you sent your initial boxes back to the UK, where were they stored until you moved to the UK?
It's hard to believe but our boxes were packed and moved in mid February. Our movers kindly stored the goods in Sydney for us and only shipped them in late March. The shipment arrived in the UK early June and was held in storage here until we moved into our new place.
We didn't ship any furniture, just "stuff" so it's been a full time job furnishing our new home from scratch. Praise be to David and his ninja flat pack skills – this really is the house that David built!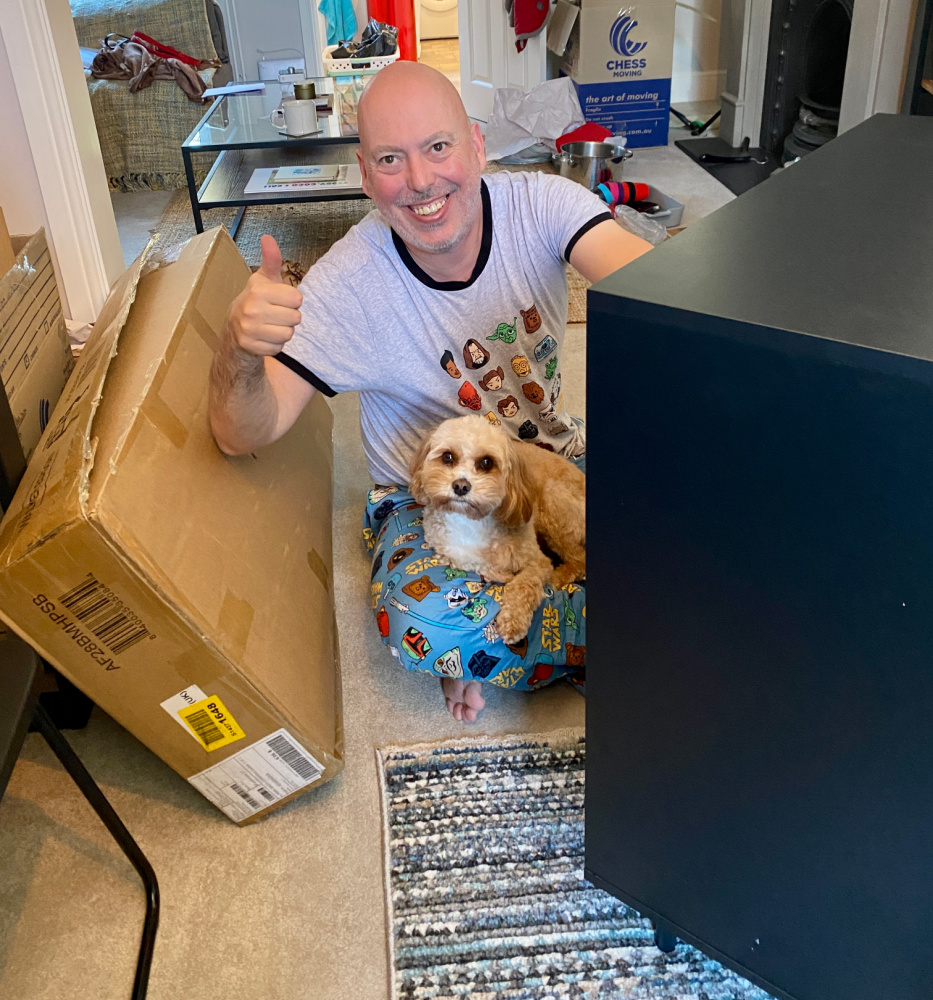 How are you settling in?
We are loving small town life! Stamford is so beautiful and the people are so friendly. Neither me or David are working yet so every day feels like a holiday, albeit a working one because setting up a house is hard yakka. Teddy has adapted so well and has made himself right at home.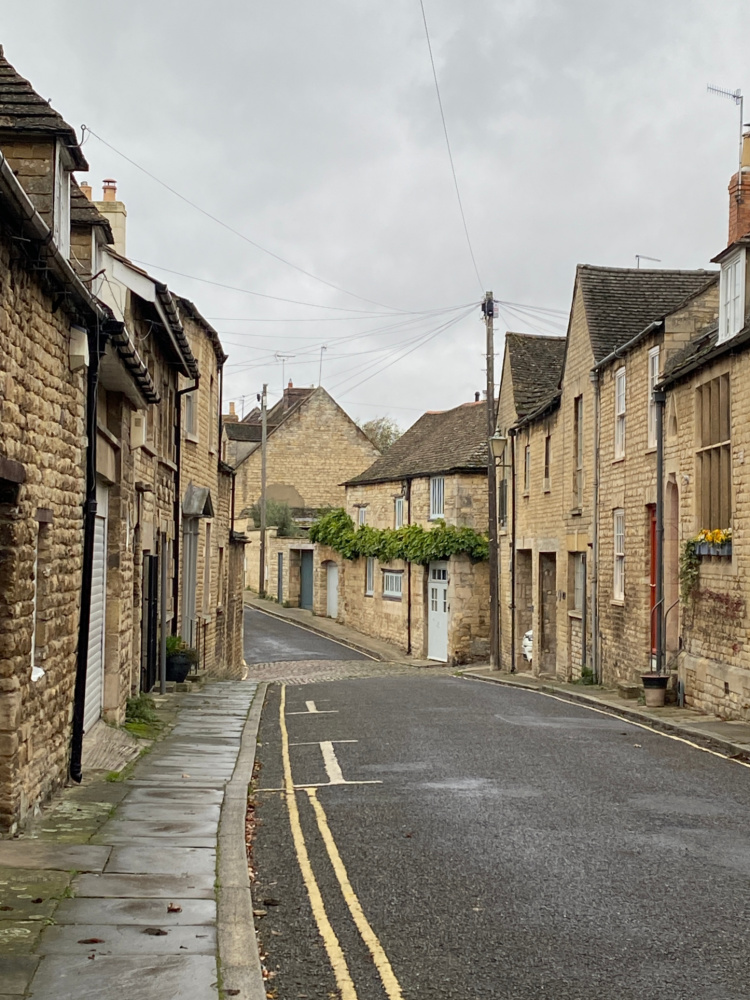 What's the weather like?
It's been unseasonably mild so we've been very lucky. The mercury is plumetting, the rain is pouring and the dark evening are setting in so our cold climate endurance is about to be tested.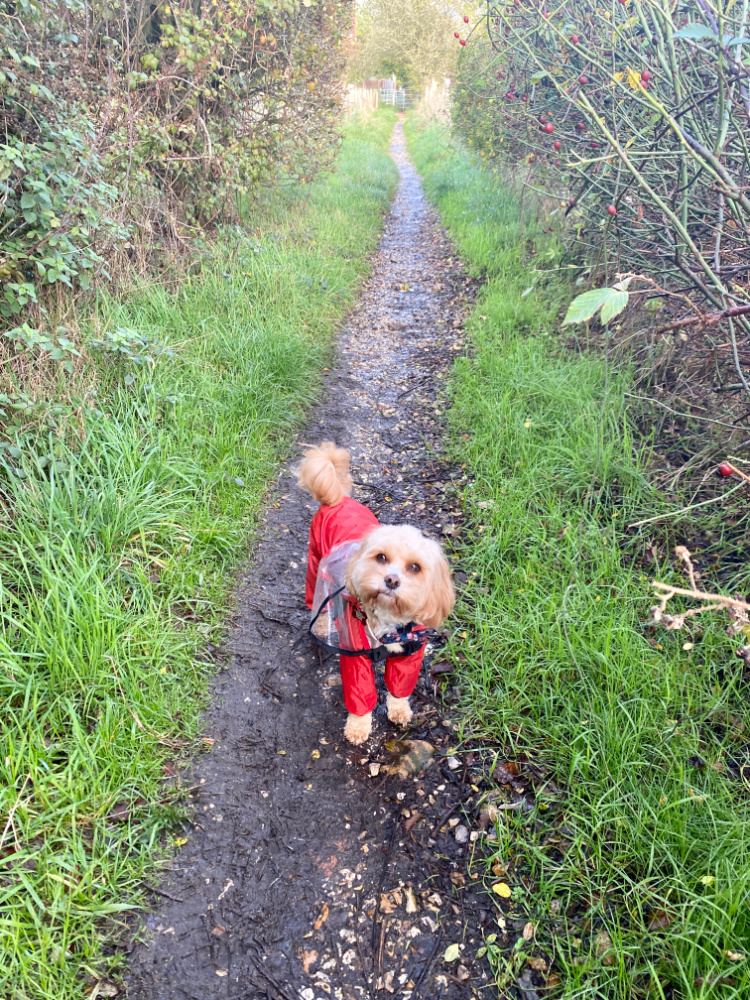 What are you loving most about the UK?
Being able to see friends and family, olde English pubs, dog friendly venues and seasonal changes.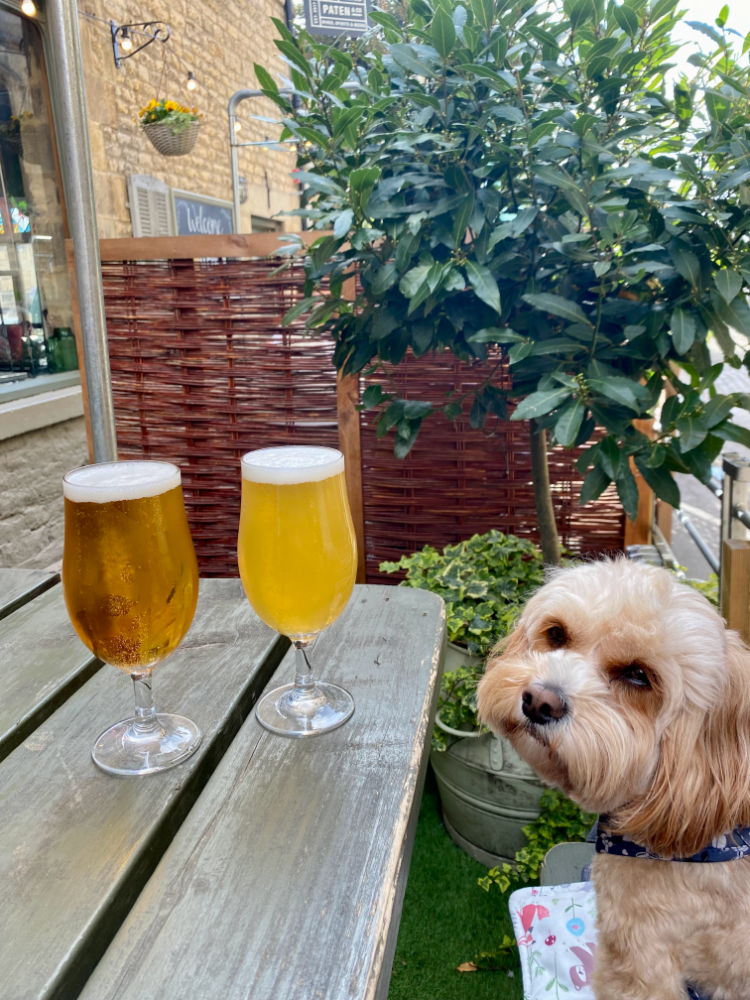 What are you missing most about Australia?
The people, the pups and Kmart!
Are you and David looking for jobs? What are your long term goals?
I'm so pleased that neither of us are working right now because it's given us the time and space we need to set up house and get settled. We will both look for work early next year when we have found our groove. Our long term goal is to retire as early as possible!
Will you be adding another dog to the family now that you've moved?
We would love nothing more but it's not really viable while we're renting. We'd definitely consider a sibling for Teddy Roosevelt when we finally get our own place though.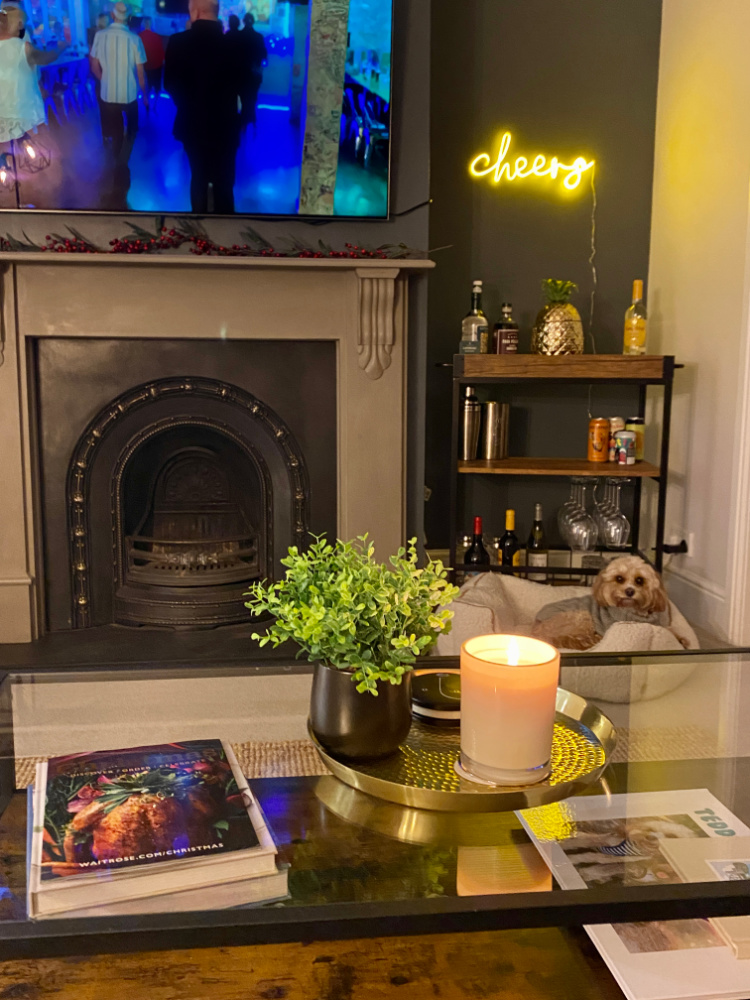 I think I've covered everything but if you still have any unanswered questions pop them in the comments!