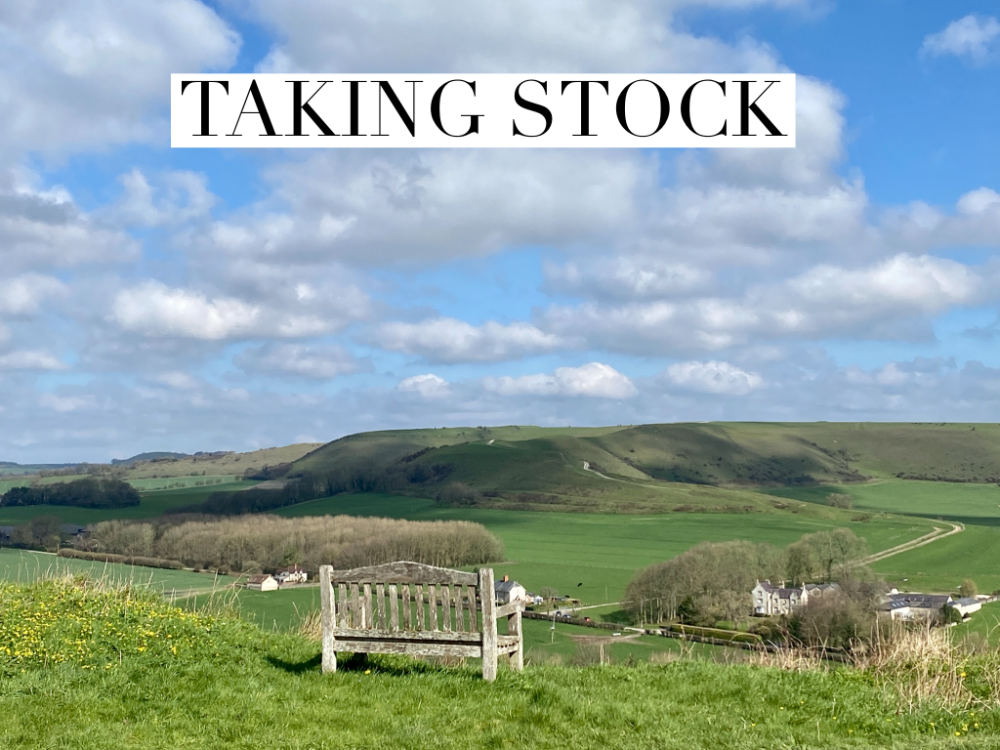 Well, April flew by in the blink of an eye! It may have been the shortest month of the year so far but it was definitely one of the most action packed… Not that I'm complaining. Before I get really stuck into the yay of May, here's a quick look back over the month that was.
Baking: All things rhubarb – crumble and muffins with friends' rhubarb picked fresh – such a treat!
Making: This football birthday cake for David's stepdad.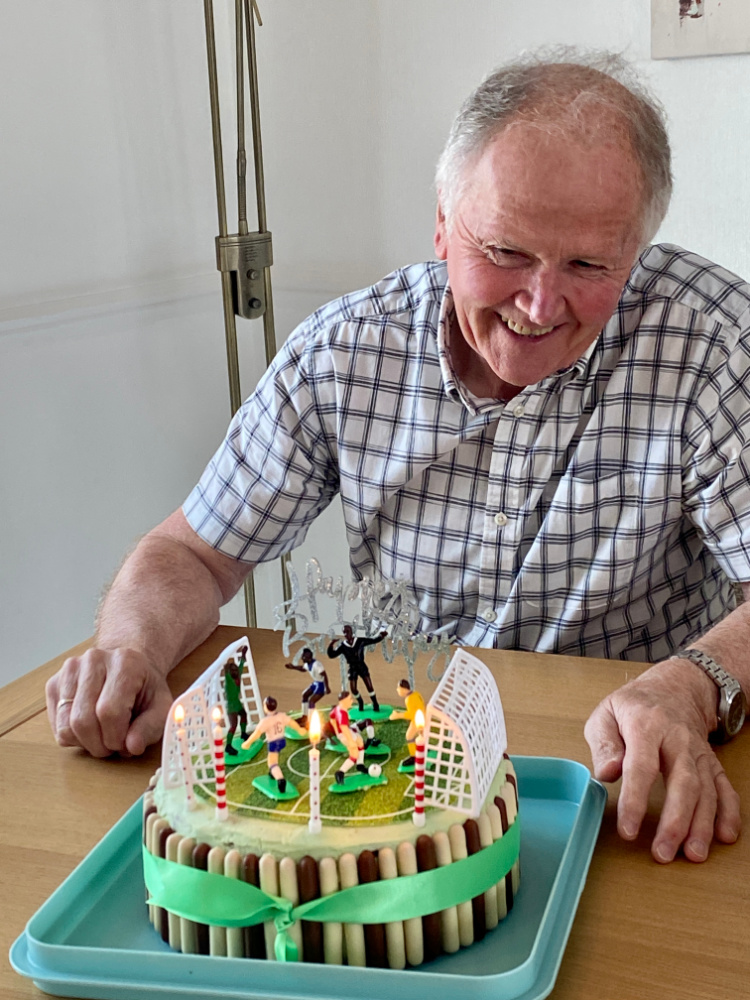 Cooking: Stir fry sweet and sour everything – must share the recipe soon.
Drinking: Less coffee and more water (or at least trying to!)
Packing: Lunch boxes because we're both working, we're just working from home!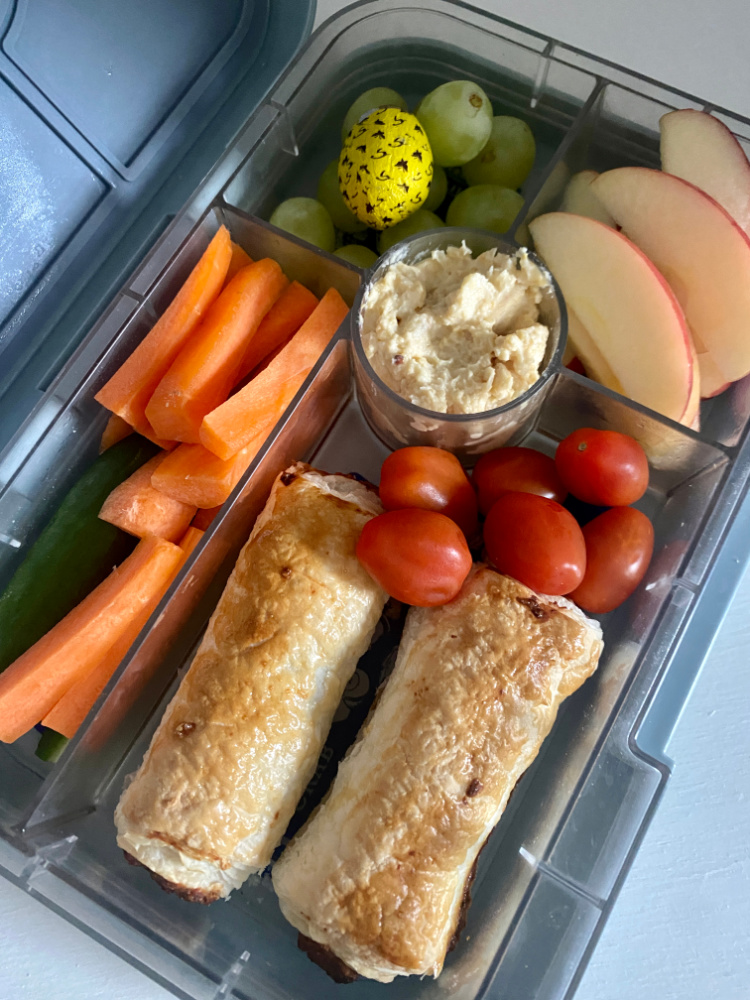 Eating: Too much Easter chocolate – is that a paradox?!
Linking: Up with Sherry for this month's In My Kitchen.
Sharing: This recipe for these yummy cheesy turnovers. I don't want to be pushy but you need to make these!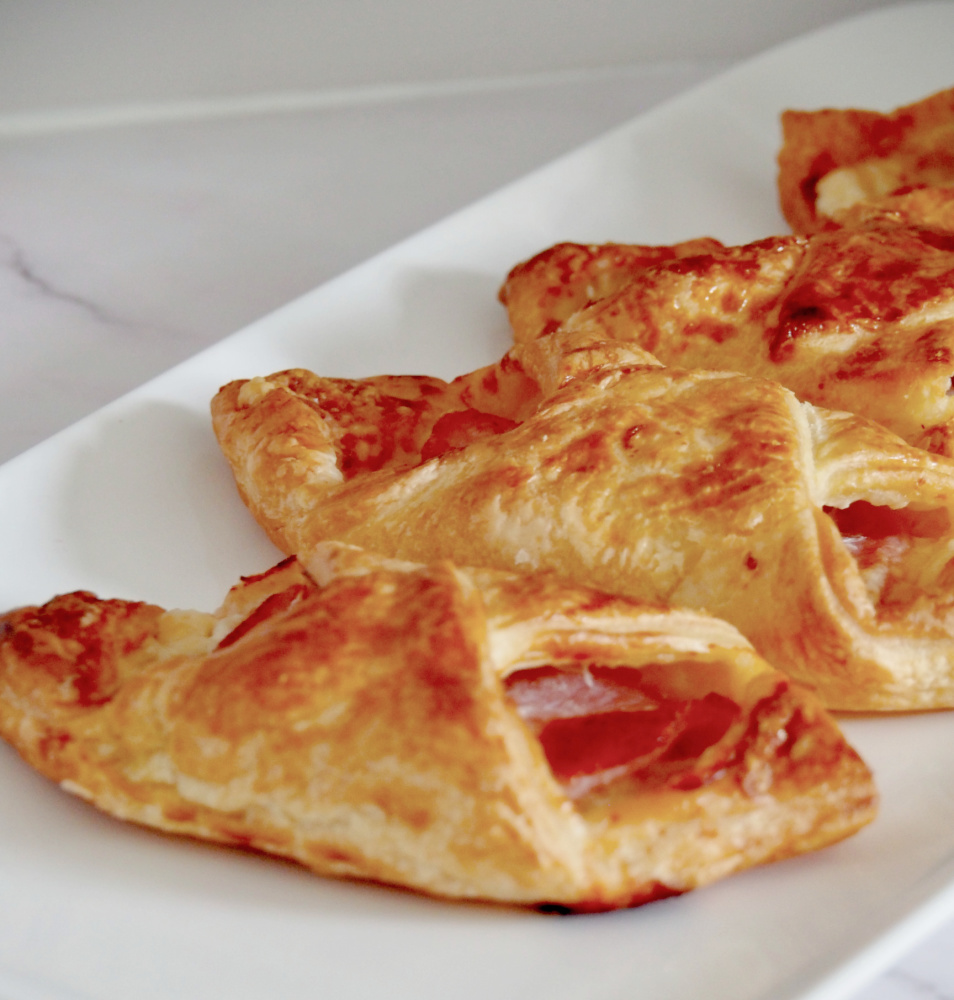 Seeing: A doctor in real life – I feel like I've won the lottery.
Attending: To all the big health issues with a mammogram and smear test.
Getting: The all clear on all the tests – yay!
Reminding: All the ladies not to forget to check your bits!
Reading: Dolly Alderton's Everything I Know About Love. It was a fabulous read.
Watching: Beef and Mo on Netflix- both so good!
Crying: At the new Lewis Capaldi video – pass the tissues!
Wondering: Where the time goes. We've been back in the UK 7 months already!
Waking: Up way too early, here's looking at you daylight savings!
Feeling: Really lucky to call Stamford home.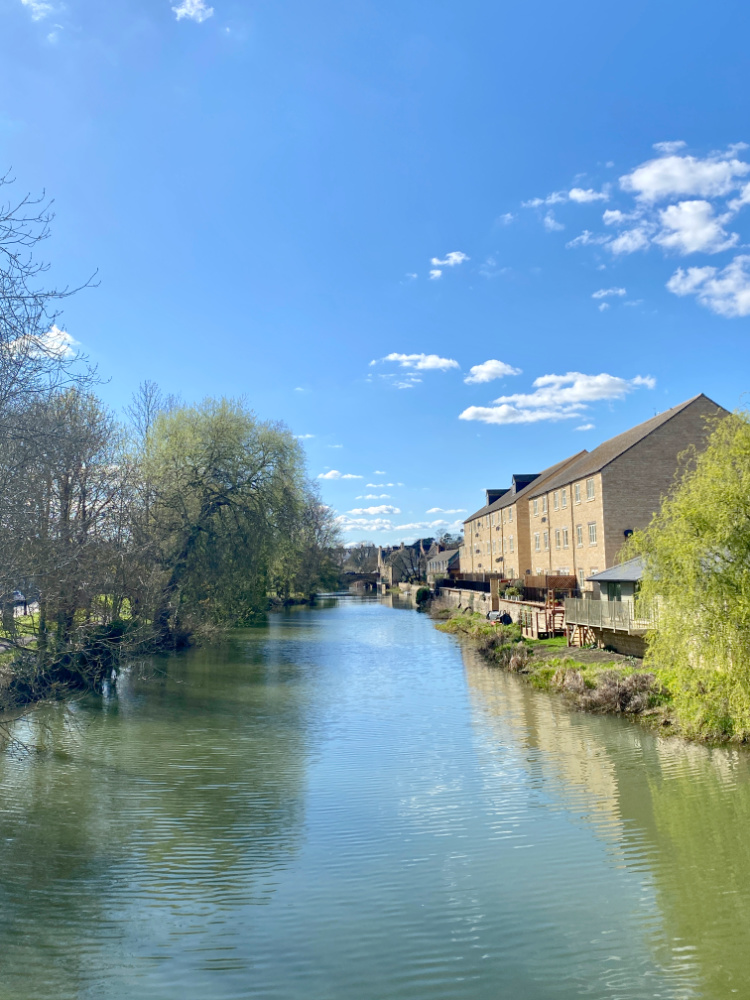 Walking: All over town with Teddy.
Sweating: It out with Joe Wicks… At least until I popped my knee half way through the month. Argh!
Meeting: The locals – Florence and Margo!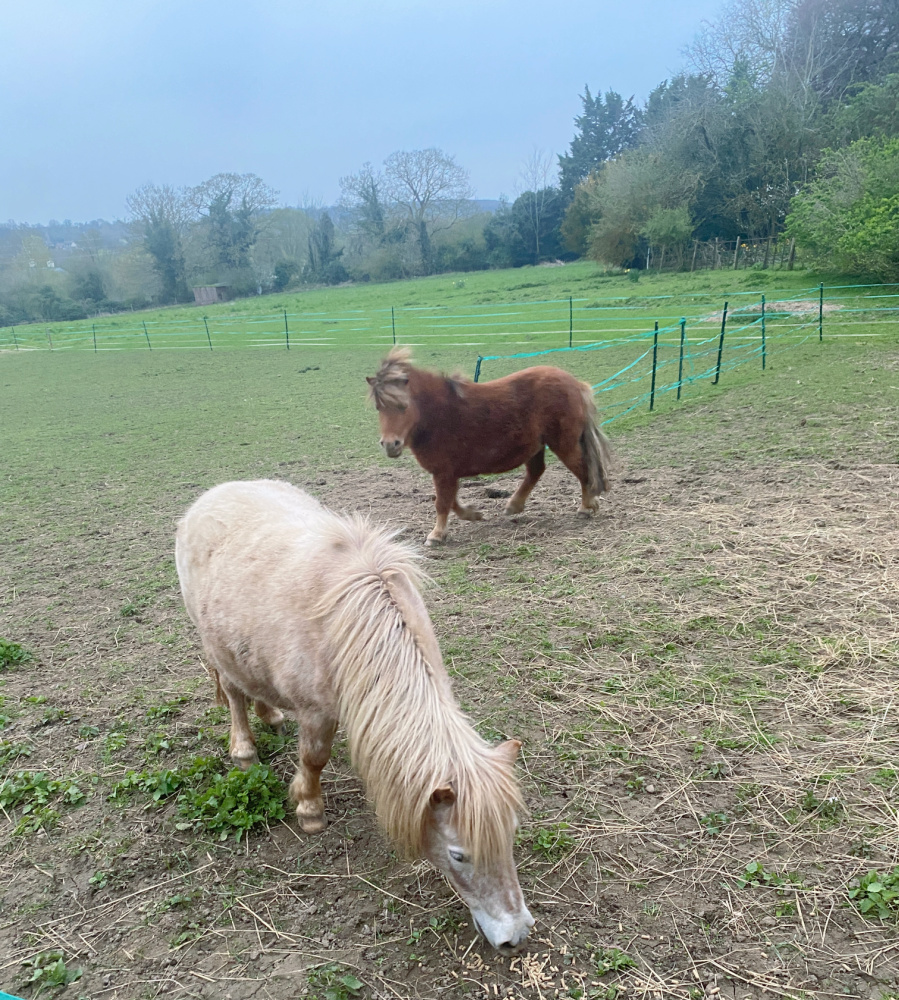 Catching: Up with old friends, Aussie friends and new friends. It's been a friend and family filled month.
Loving: All the spring flowers – look at Teddy Roosevelt among the bluebells.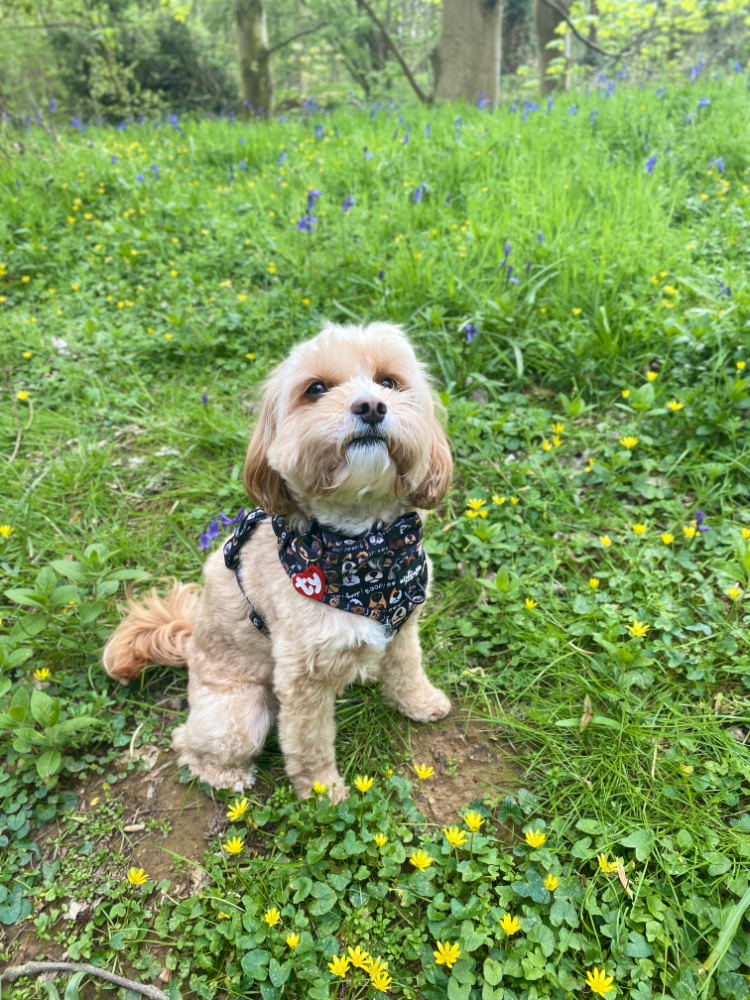 Liking: Double digit temperatures. It's feeling positively balmy.
Disliking: The news. It's just so depressing!
Marvelling: At the British weather of four seasons in one day.
Weekending: In Bath, Newcastle and the South West. We get around!
Staying: In some really cute pubs and our friends' beautiful barn. What a treat!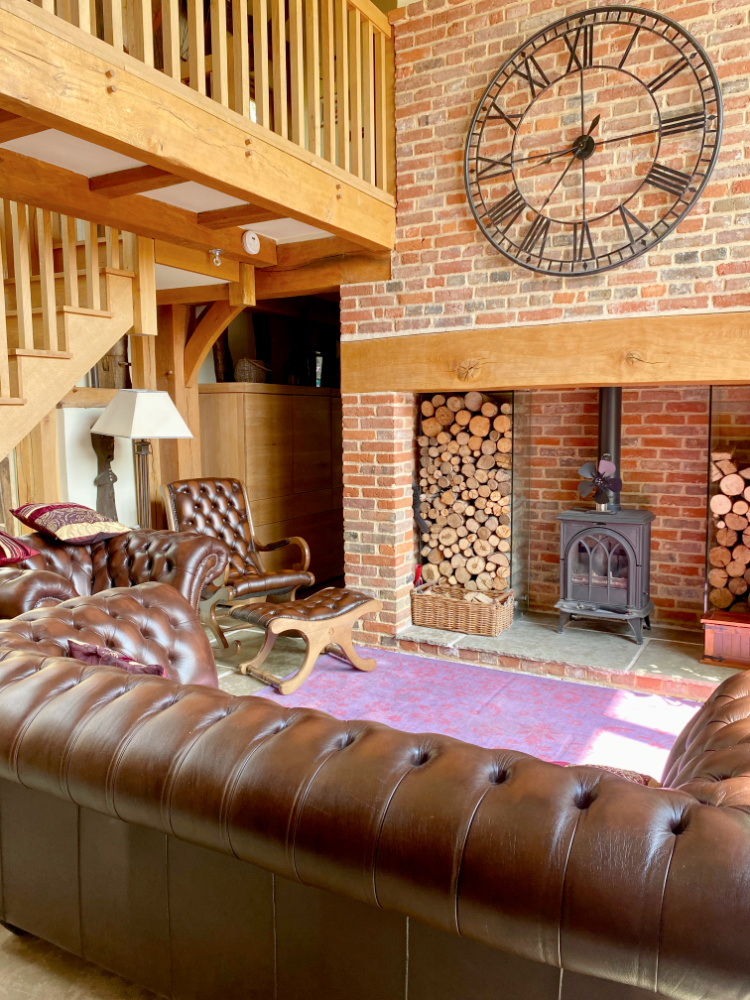 Enjoying: Seeing our friend Mark play live with his band.
Dancing: The night away at the gig – it was a thorough workout!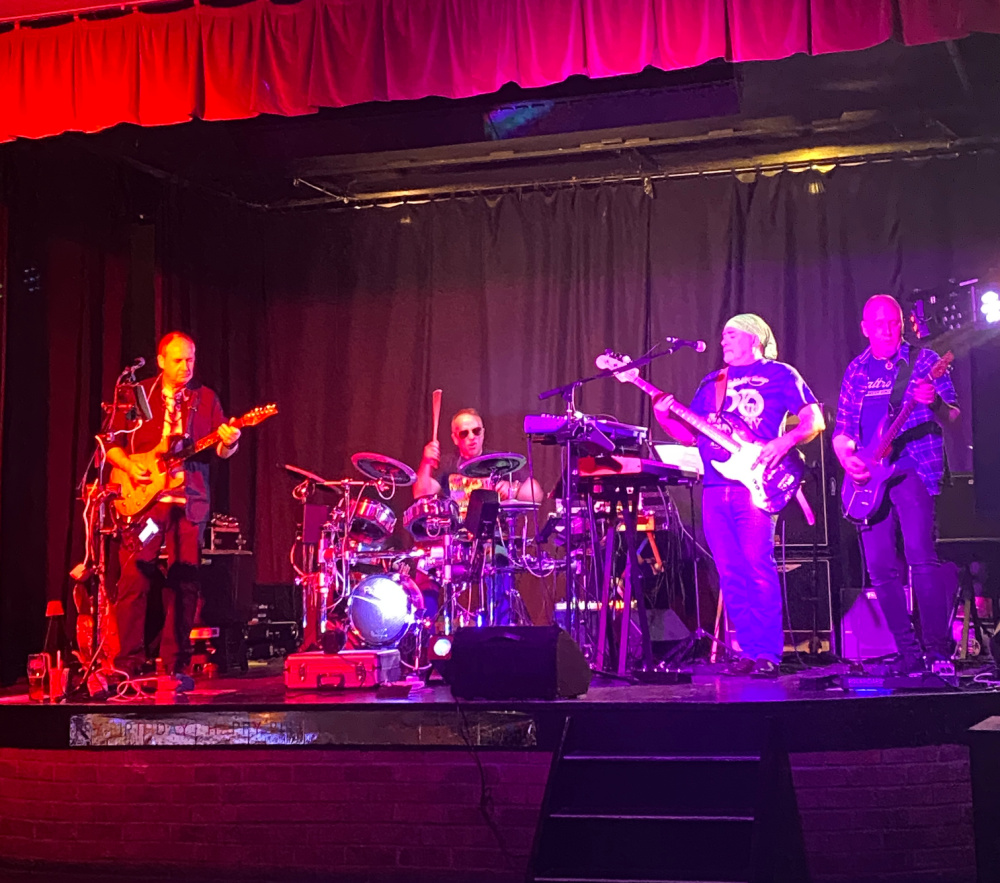 Hanging: Washing in the garden – it's such a fabulous novelty!
Wearing: My Little Party Dress Easter dress – it was certainly the weather for it.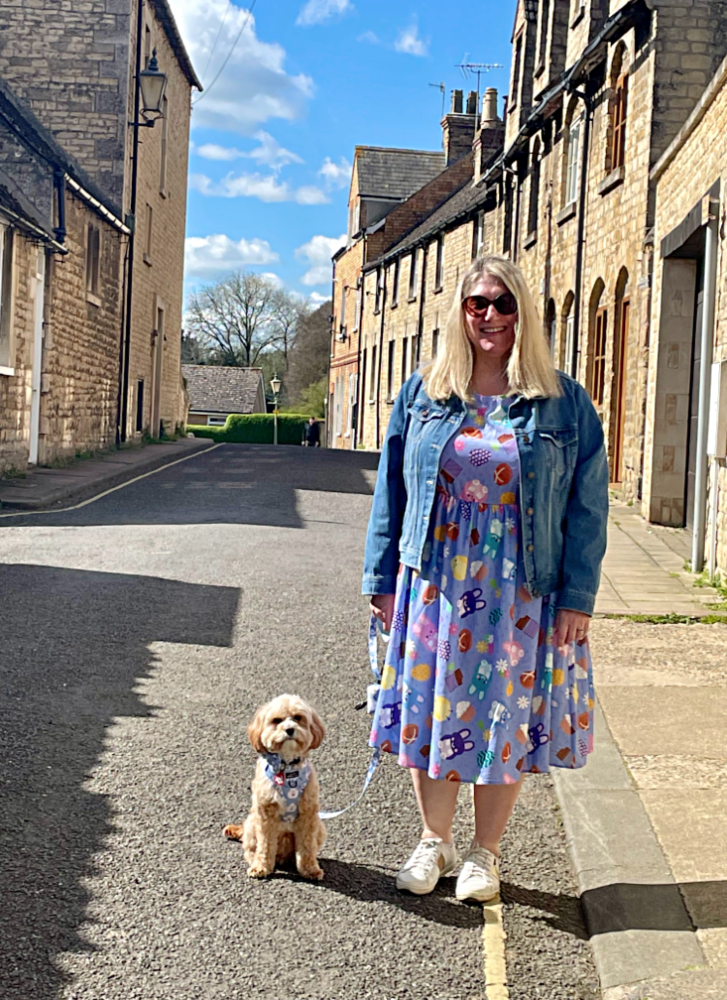 Exploring: The local area with new friends.
Admiring: The beautiful Burghley House.
Hoping: To explore the house and gardens now they're open for the summer.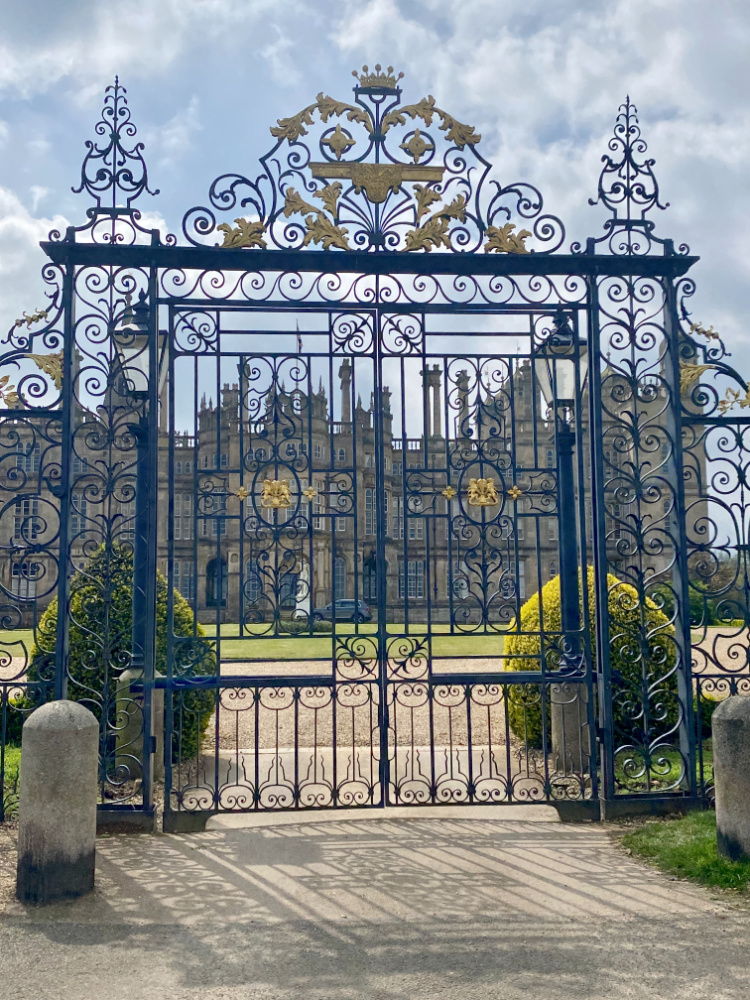 Training: For my new job. There's a lot more to invigilating than one thinks!
Planning: A street party for the King's Coronation – fingers crossed the weather holds.
Wishing: I'd taken more photos this month. Must make a better effort in May.
Exchanging: Contracts on a house but more on that next month… Hopefully! "crosses fingers"
So now I've told you about my April, I'd love to hear about yours. Tell me everything in the comments!